Totem Walk at Sitka 1907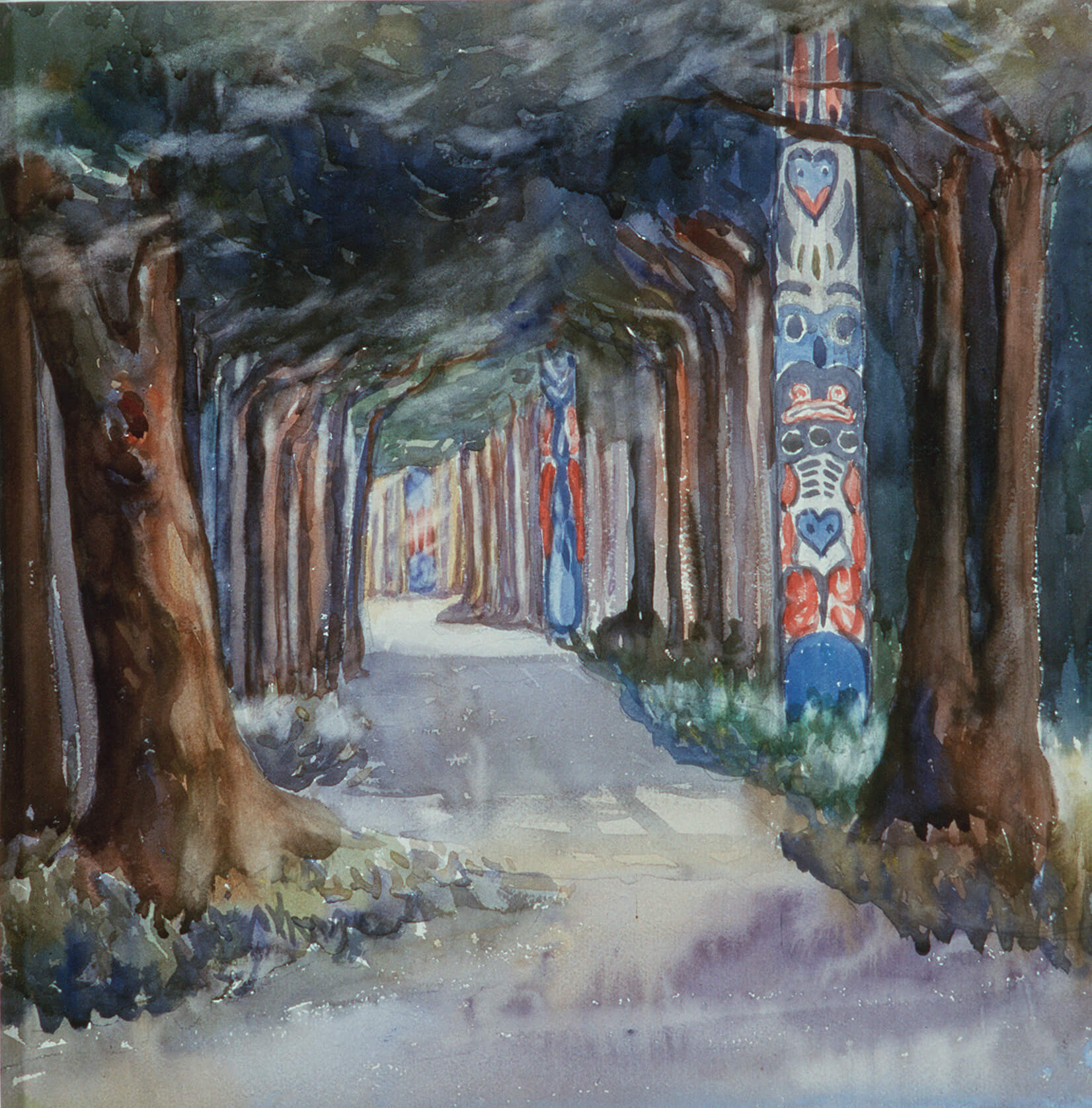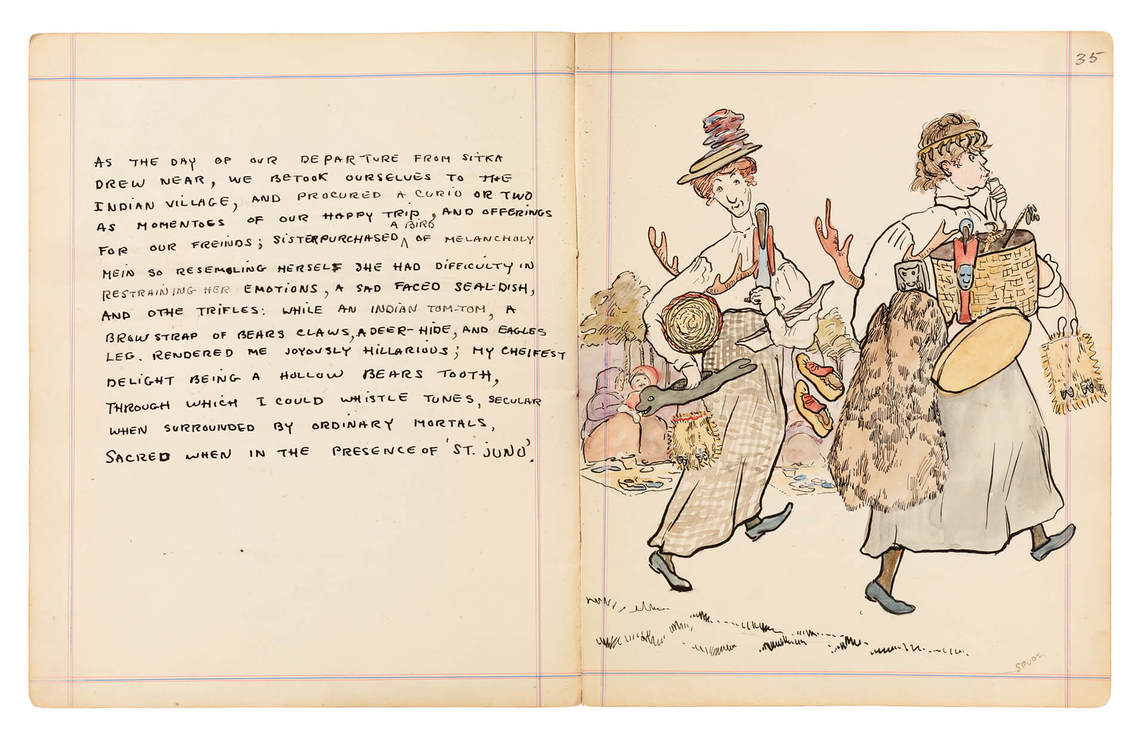 Totem Walk at Sitka shows the level of Carr's artistic ability after her early conservative training in San Francisco and London, England. Made during the voyage to Alaska that she took with her sister Alice, this is an important but awkward painting. She was conflicted at the time: collecting "curios" made by Aboriginal people while simultaneously grappling with the conceptual and stylistic achievements of their culture.
From 1907 to 1910 Carr embarked on a series of paintings that reveal her ethnographic framing of Aboriginal subjects. In these works she documents villages and their inhabitants; she depicts totem poles, structures, and people and, on occasion, focuses on individuals. Executed primarily in watercolour, Totem Walk at Sitka reveals the traditional naturalistic techniques of composition, style, and coloration that she learned in art school. She records a group of Tlingit and Haida poles that had been displaced from their traditional sites and erected within a newly constructed park after their display at the St. Louis World's Fair in 1904.
Totem Walk at Sitka marks an epiphany—a turning point for Carr: it was at Sitka, on the encouragement of an American artist, speculated to be Theodore J. Richardso (1855–1914), that she decided to pursue her project of documenting the totem poles and Aboriginal villages in the province.