Cornucopia 1982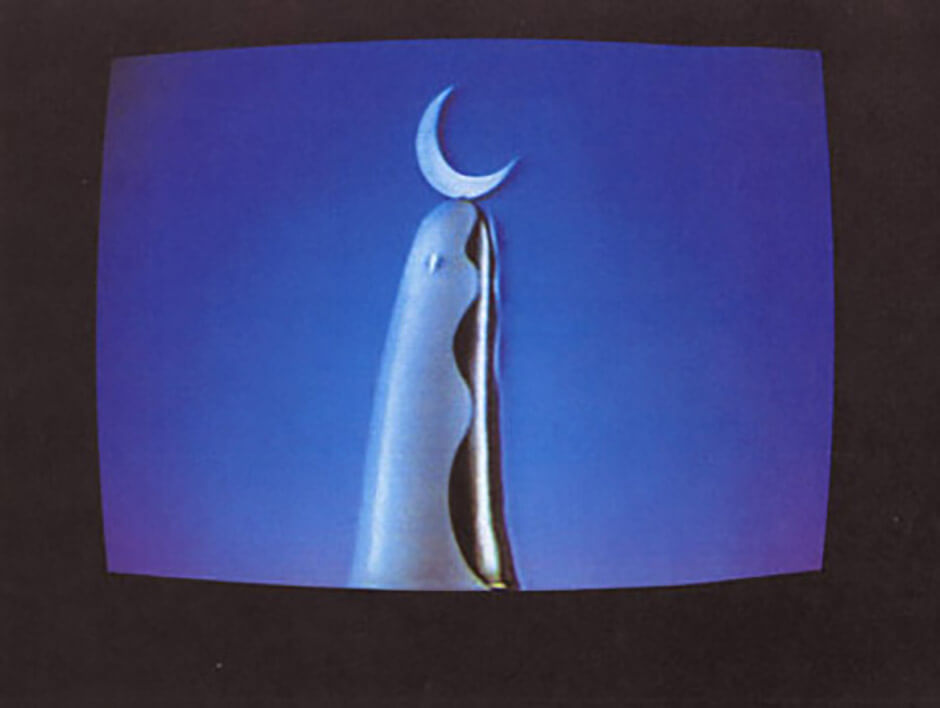 Adopting the format of a museum documentary, Cornucopia narrates the fictional history of The 1984 Miss General Idea Pavillion and its destruction by fire in 1977. The video was part of an installation, Cornucopia: Fragments from the Room of Unknown Function in the Villa Dei Misteri of the 1984 Miss General Idea Pavillion. Objects from this larger work, such as ceramic phalluses, comprise some of the central imagery in the video.

Cornucopia is a series of static images and clips, including scenes of shifting light and colour, rotating ceramic phallic shapes, and drawings, often accompanied by instrumental music. A voiceover conveys a narrative about General Idea, yet this narrator unsettles its presumed authority employing sexual innuendo and word puns. The video explains the destruction of the Pavillion—a fictitious event said to have happened in 1984 that enabled the group to take on the role of archeologists and create supposed ruins from the Pavillion. General Idea, as the narrator notes, "reintroduced destruction into the architectural process."
The documentation of the Pavillion presented in the video includes black and white line drawings depicting key elements of the General Idea aesthetic. These include ziggurat motifs, a recurring visual symbol in General Idea's work, with lines that reference ancient stepped towers. Another central symbol is the poodle, a reference to the trio's queer identity. The narrator speaks to the significance of the poodle, noting "its effete banal image, [and] its desire to be preened and groomed for public appearances." The video also references other icons and projects from General Idea's oeuvre, including the Colour Bar Lounge, an element of the Pavillion depicted in the video Test Tube, 1979.
The video Cornucopia is significant as it reveals much of the language and imagery that occupied General Idea in the early 1980s, shedding light on the many layers of their self-referential projects. The video also demonstrates how General Idea continued to play with fiction and reality by exploring the invented ruins of the Pavillion in a video format imbued with authority.