Mondo Cane Kama Sutra 1984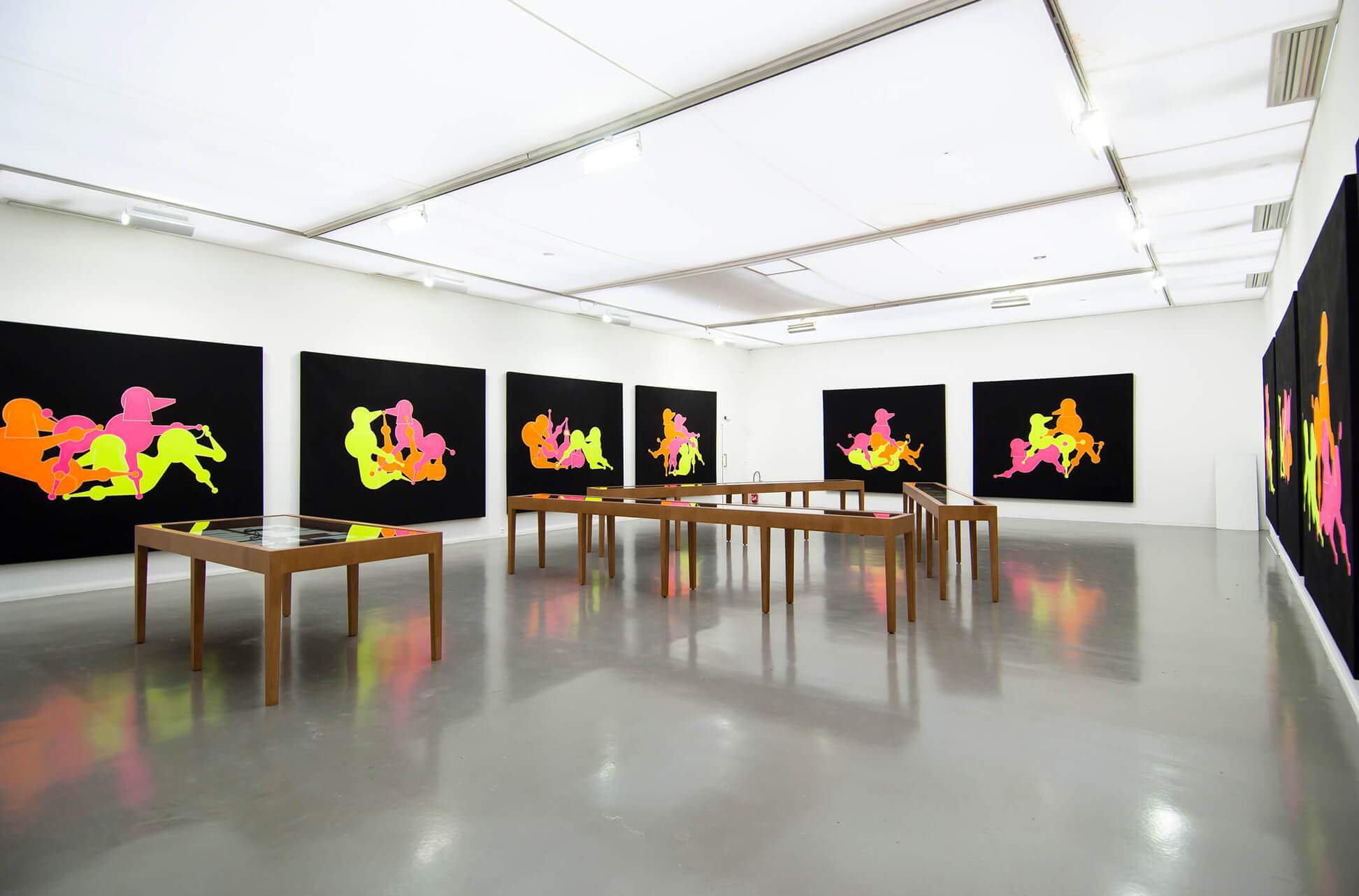 Mondo Cane Kama Sutra, a coded depiction of General Idea's queer identity, showcases the trio's ability to mix humour and sexuality. The ten works in the piece also provide a symbolic portrait of General Idea, in line with the group's ongoing interest in self-representation. Created in a period in which sexuality was off-limits in the art world, the works explicitly reference homosexuality. In Mondo Cane Kama Sutra, the ménage a trois is an apt representation of the three artists, whose art making was enmeshed with their daily lives.
Each of these large paintings depicts a trio of stylized orange, yellow, and pink fluorescent poodle silhouettes in various sexual positions. Formally, the work is a riff on American abstract painter Frank Stella's (b. 1936) "Protractor" series, which featured raw canvas separating different colours.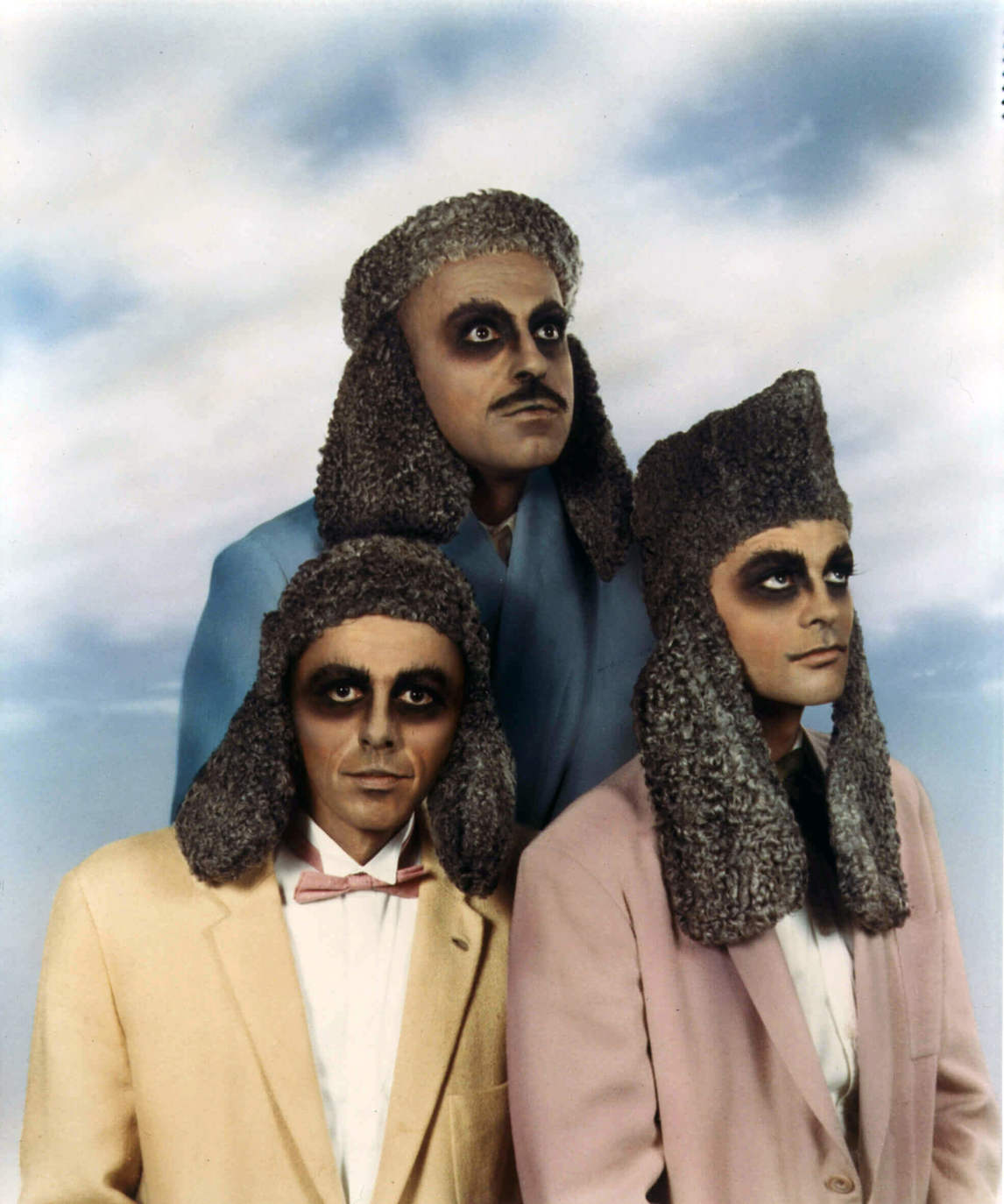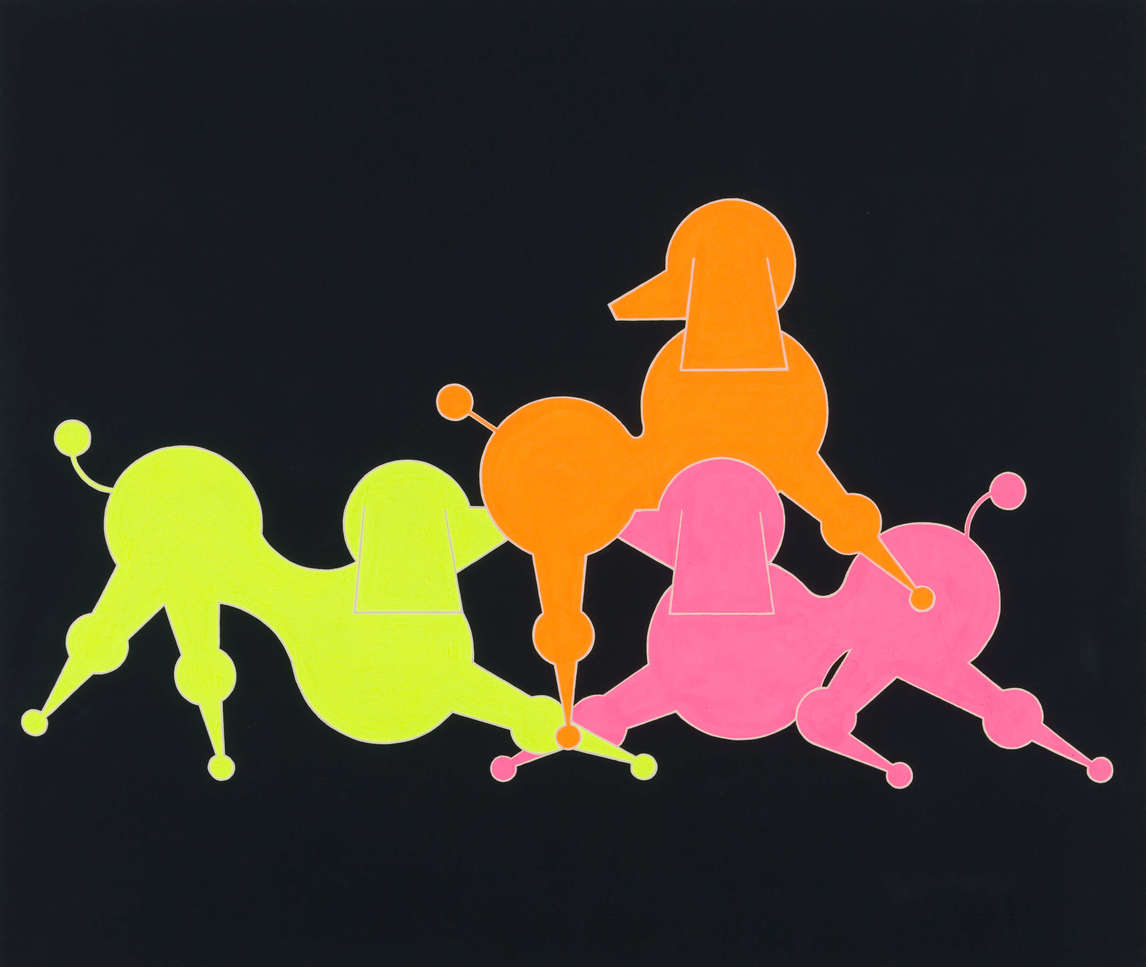 During the 1980s the poodle was a key formal device General Idea employed to represent themselves as queer artists. They seized on the poodle as a means of self-representation due to the animal's "banal and effete" presence and used it to speak to normative understandings of sexual roles. The group continued to exploit the poodle motif, most notably in P is for Poodle, 1983/89, a photographic portrait in which the artists are dressed as dogs.
The imagery in Mondo Cane Kama Sutra was featured in the prestigious art publication Artforum, as a work titled Triple Entendre, 1983, and in a 1983 issue of the artists' publication FILE Megazine, as well as in their video Shut the Fuck Up, 1985.