Heart On 1961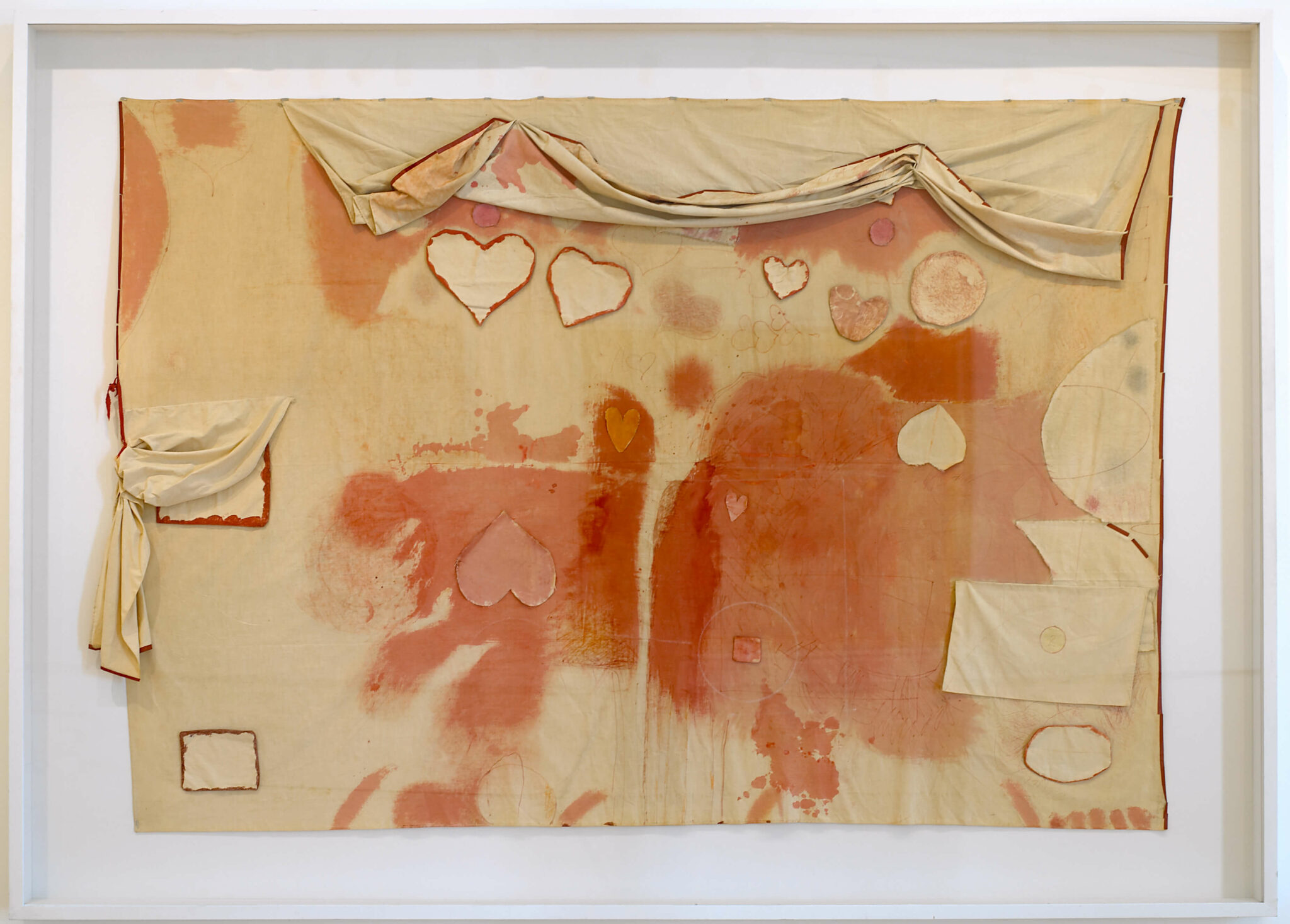 At first sight this artwork's pinkish-red colour scheme and cluster of hearts are reminiscent of a valentine, but the stain-like shapes also incite more unsettling associations with bodies and blood. The punning title, Heart On, shows off Wieland's sense of humour, as she brashly mixes up references to both sentimentality and sexuality.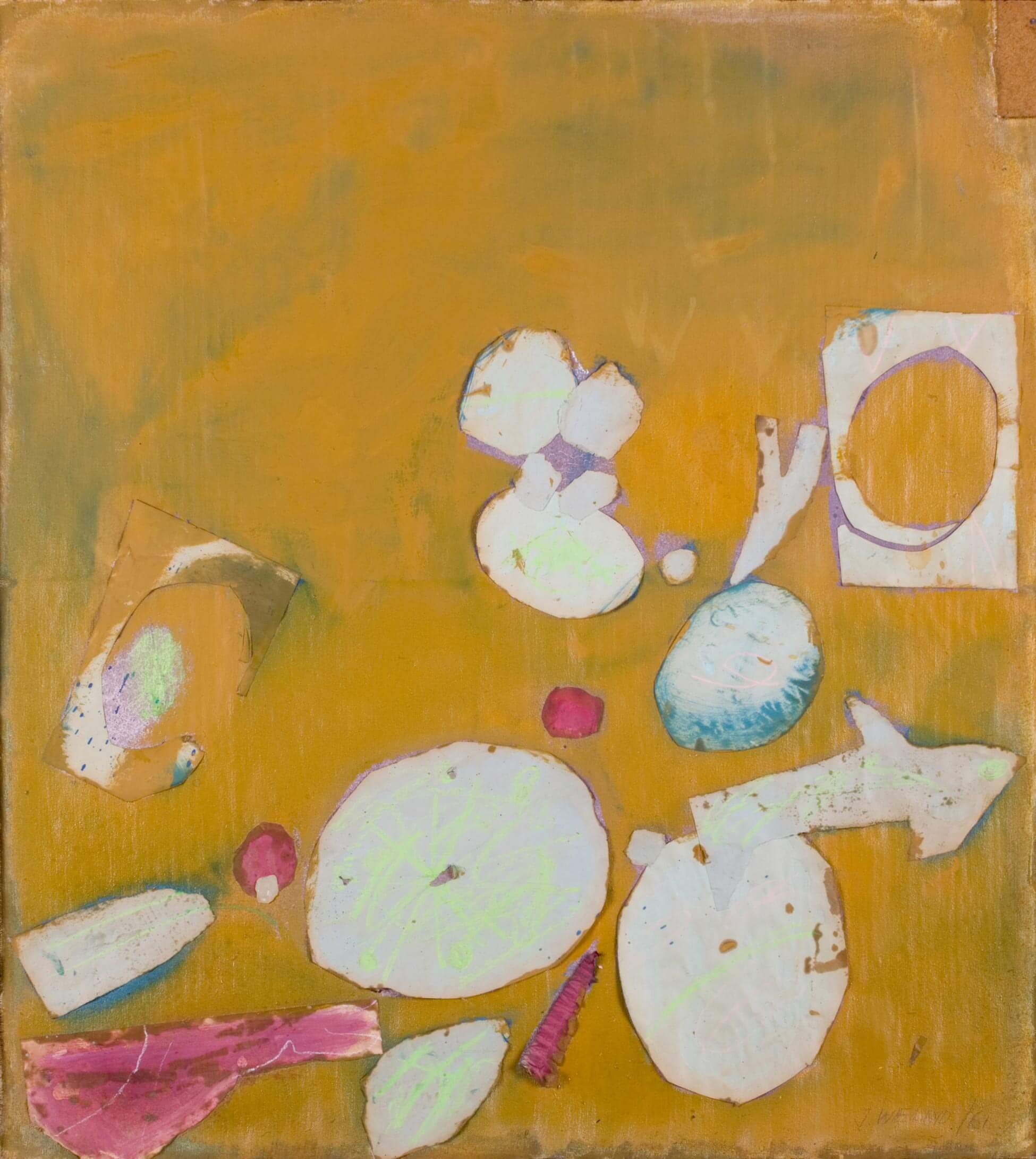 In the early 1960s Wieland began testing the limits of paint as a medium and approached the paintings she made as material objects. Heart On is one of several works in which she applies paint to canvas and adds pieces of draped, torn, rolled, or appliquéd fabric, as in the Summer Blues series, from 1961. This impulse resulted in a body of work that includes collages, assemblages, and mixed media sculptural works, sometimes involving found objects.
In Heart On the canvas is not stretched onto a wooden frame or transformed into a rigid surface but hangs loosely on a wall. The distinctive stained effect is achieved by pouring paint onto absorbent raw canvas, a technique explored by some abstract painters of the 1950s and 1960s, such as the Americans Helen Frankenthaler (1928–2011) and Morris Louis (1912–1962). Wieland's artwork, however, moves beyond abstraction: the loosely hanging canvas resembles a crumpled bedsheet, and female viewers may be reminded of accidental menstrual bloodstains. The cloud-like formations of red paint appear to be produced directly by a human body.
Although the attempt to integrate art and everyday life was a recurrent avant-garde impulse of the twentieth century, Wieland's introduction of female embodiment into the hallowed sphere of abstract painting can be regarded as an act of feminist subversion. In this work, as in many others during her career, Wieland situates artmaking in the very midst of the everyday—in the domestic sphere, in the bedroom, and within intimate human relationships.