True Patriot Love 1971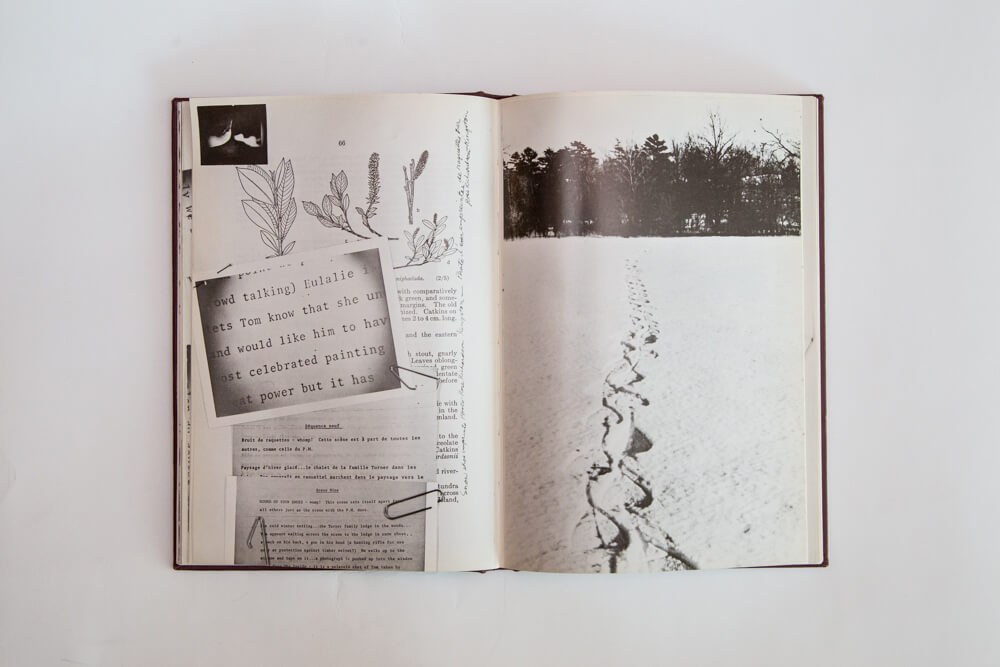 With this manifestation of True Patriot Love—created to accompany her same-titled exhibition at the National Gallery of Canada—Wieland joined other artists of the 1960s and 1970s who made one-of-a-kind books, or multiple-edition bookworks, that played with the form, appearance, and purpose of the conventional book.
Here Wieland uses a Canadian government publication about arctic flowers—an official-looking document with a deep-burgundy binding and embossed gold writing. On top of the original content that consists of scientific prose, simple line drawings of botanical specimens, and a few maps, Wieland overlays photographs and textual material for a collage-like result. She also affixes images to the pages of the book by stitching them together so that the threads remain visible.
Ultimately the entire book was re-photographed, printed, and sold in the guise of an exhibition catalogue. Some practical material related to the exhibition is tucked into a sleeve at the back of the bookwork, but otherwise it is clearly not a catalogue. Some photographs refer to artworks in the exhibition, but these are often blurry, partial views, or else the images are jumbled together.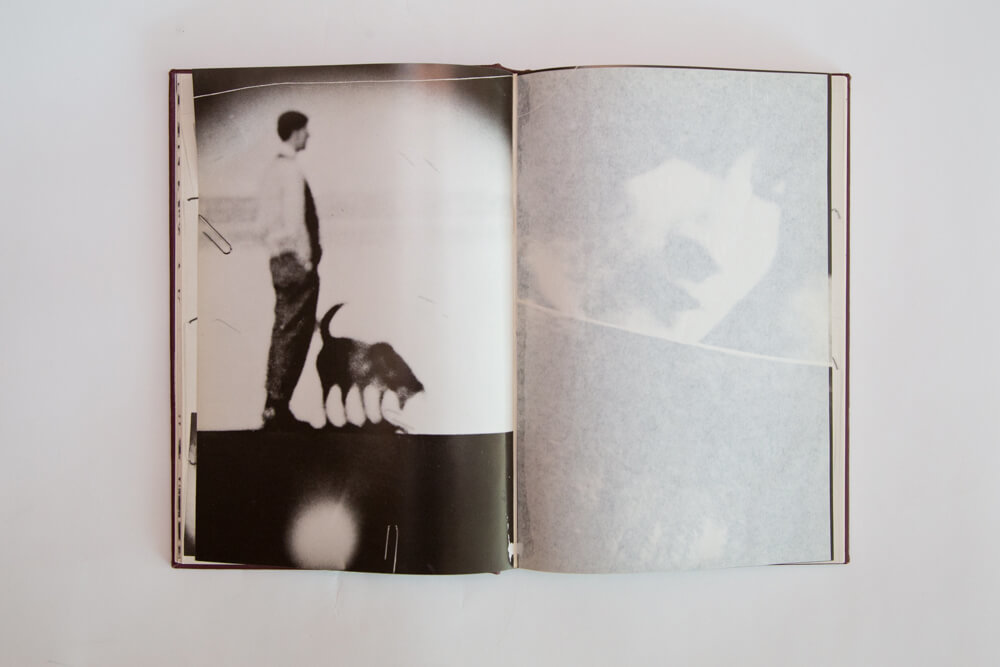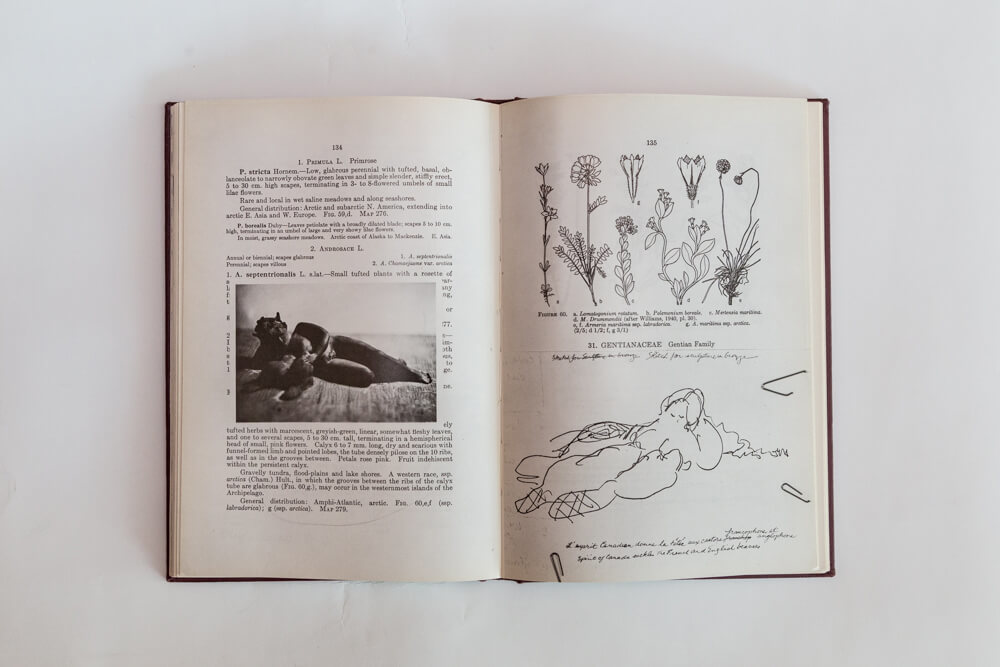 Although Wieland's exhibition True Patriot Love was colourful and humorous, the black and white imagery of her bookwork leaves a very different impression. Indeed, this object can be hailed as a significant contribution to Conceptual art, as reflected in its page-by-page interplay between image, text, and other kinds of mark making. Fragments of writing, whether printed or handwritten, appear and trail off; these texts are in multiple languages: English, French, Inuktitut, and Gaelic. The writings include newspaper clippings, songs, and historical information, as well as parts of a film script that Wieland had written about Tom Thomson (1877–1917). (Wieland's feature film The Far Shore, 1976, was the eventual outcome of these script fragments.)
The photographs that are clipped or sewn into the book include landscapes, the pattern of snowshoe tracks, multiple reproductions of Thomson's painting The West Wind, 1916–17, as well as images of Wieland re-enacting Laura Secord's heroic trek during the War of 1812. Through these added elements, the original volume about arctic flowers is transformed into a more complex kind of landscape representation. Leafing through it, the reader finds no singular picture of the Canadian territory that dominates. Instead the land is regarded as a kind of palimpsest, criss-crossed by various voices, images, and texts.