First Frost 1941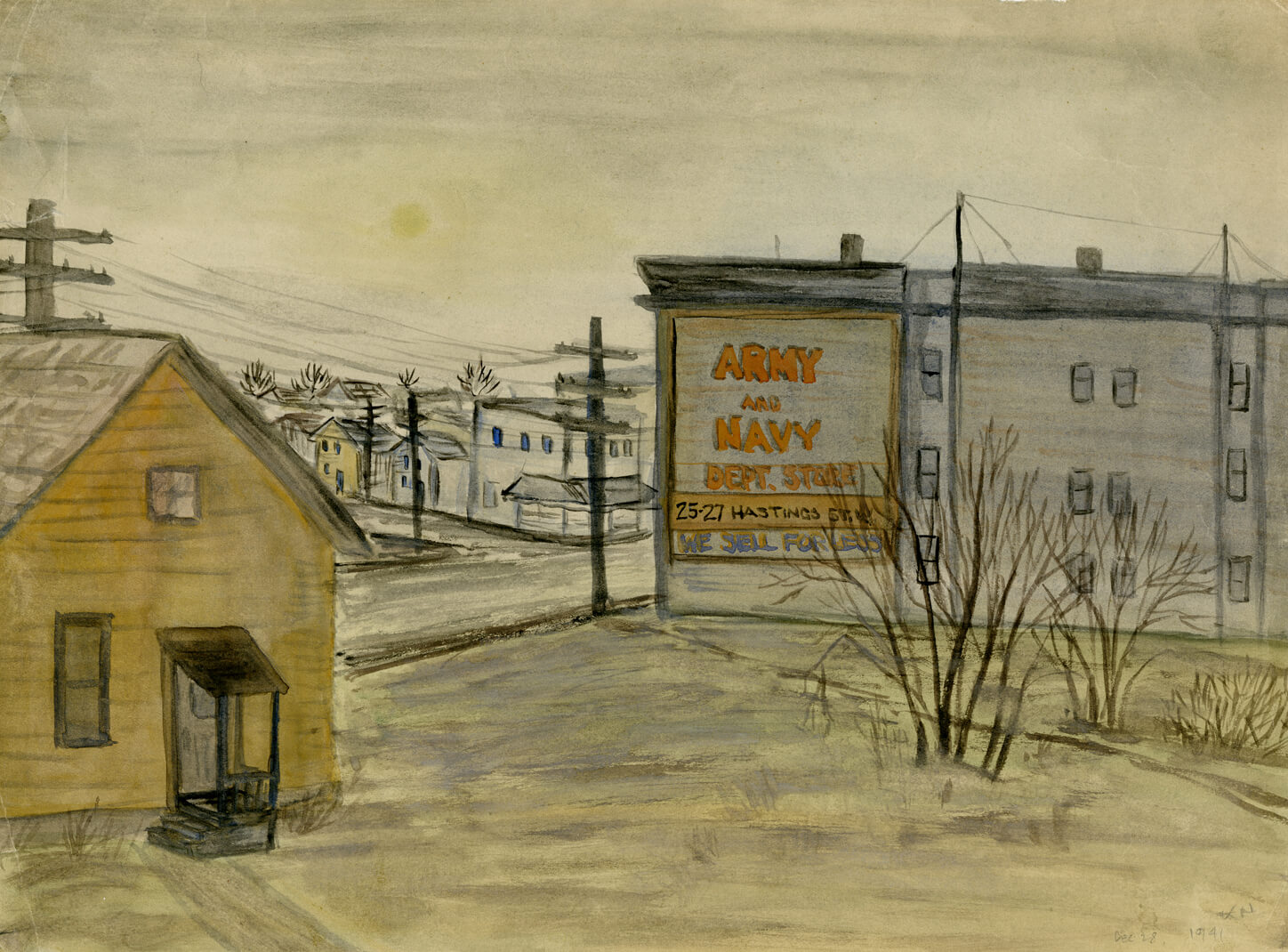 Kazuo Nakamura was only fifteen when he created this watercolour painting, which is one of his earliest surviving pieces. First Frost shows a street scene with houses and shops in early fall on East Hastings Street. The leafless trees and preponderance of grey and earth colours capture the barrenness of the season.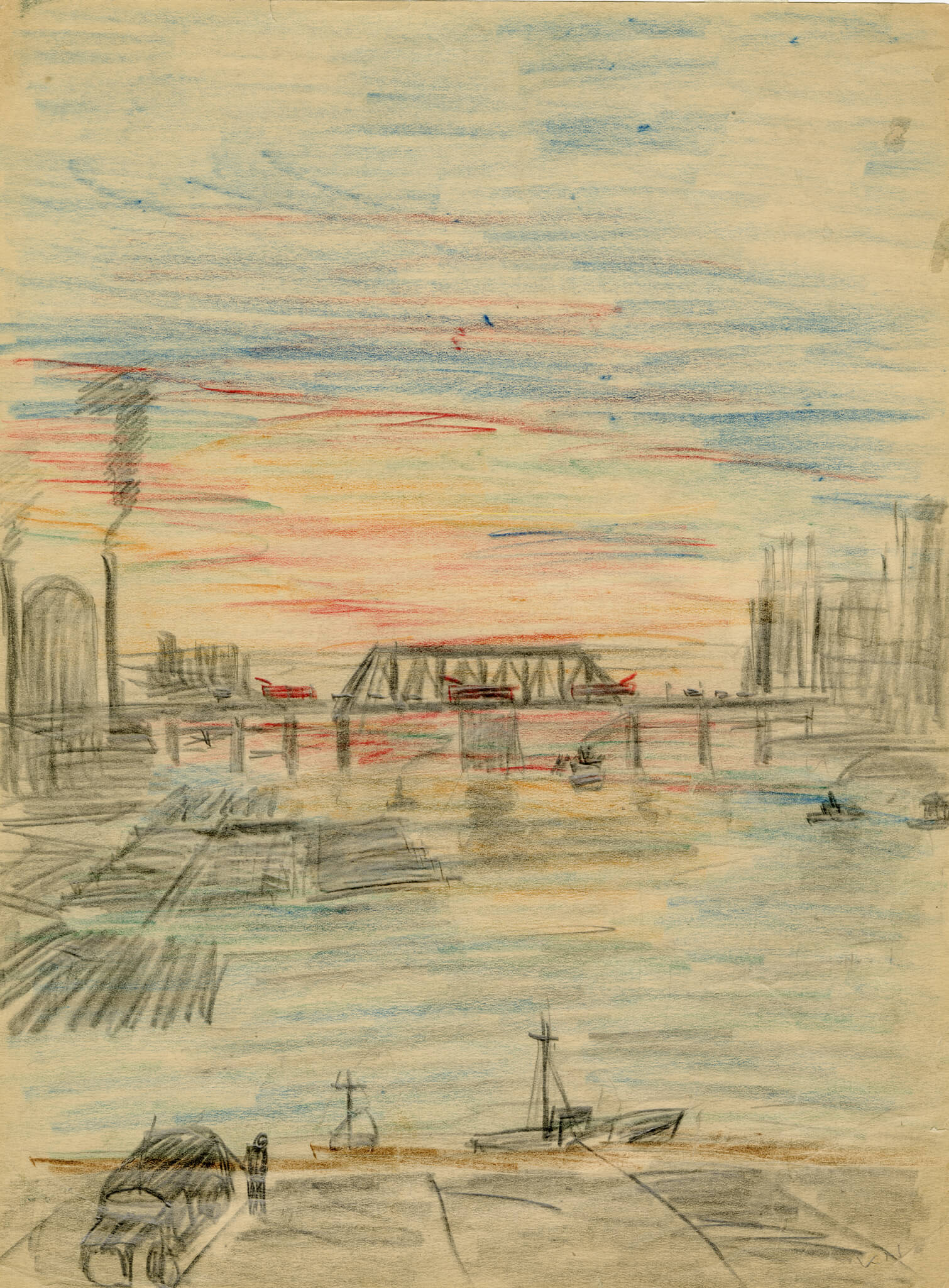 First Frost introduces pictorial concerns that dominate Nakamura's mature work. Here he grapples with linear perspective, which his brother Yukio was learning at school and passing on to Kazuo. There is also a strong emphasis on line and outline, an early indication, as artist and historian Brian Grison argues, of Nakamura's life-long use of the grid as a structuring element in his drawings and paintings.  At the very least, the lines suggest possible visual patterns, anticipating Nakamura's use of line in his abstracting works of the early 1950s.
The colour palette is limited, perhaps intentionally or maybe because Nakamura lacked confidence working with colours—or both. Many of his later works also use a limited colour palette, which suggests the choice here was deliberate. The result is an overall tonal quality that pulls the elements of the painting together. There is an air of detachment, or "sobriety," as Bryce Kanbara put it, an objectivity that goes beyond the mere absence of people in the scene.  Strangely enough, this detachment does not preclude a certain warmth emanating from the work. First Frost demonstrates the emergence of a precocious talent.
Although Nakamura painted many urban scenes during his time in Vancouver, the presence of built structures is faint in his work after 1944. Possibly because he was forcibly uprooted from the city to the internment camp at Tashme a year after he painted First Frost, his focus turned to landscapes. Even when he relocated to Hamilton and then Toronto after the war, he spent his time painting areas yet to be developed north and east of the city.