Autumn Sonata 1953–54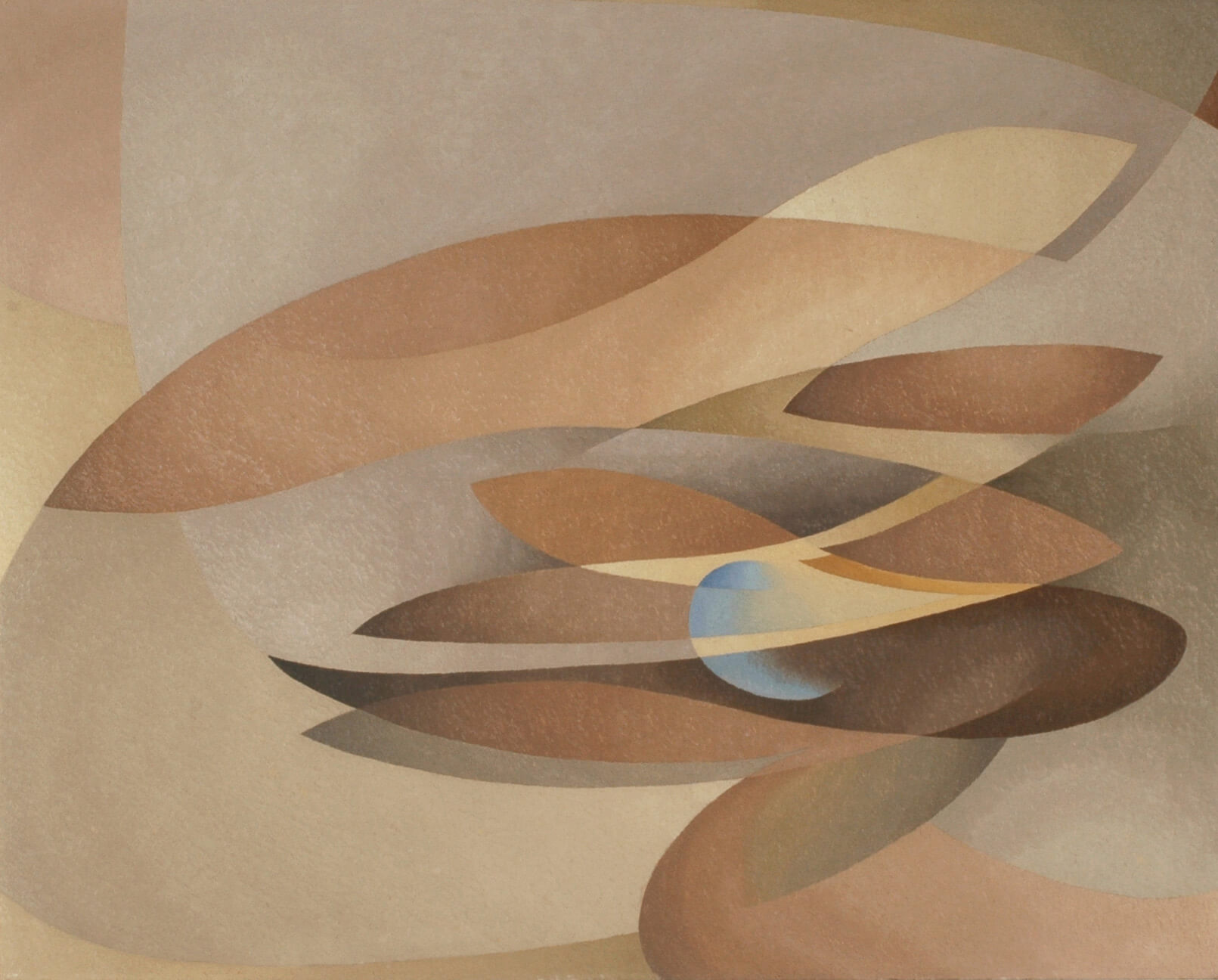 The gentle rhythm, balance, and movement of forms in Autumn Sonata mark the type of abstraction that interested FitzGerald late in his career. Nature could be expressed simply by colours and shapes. The painting's title, which evokes wafting leaves in autumn set to a musical sonata, was likely given by the Toronto artist Bertram Brooker (1888–1955).
FitzGerald first met Brooker in Winnipeg during the summer of 1929. It was the beginning of a lifelong friendship marked by a spirited exchange of correspondence. The relationship was one of mutual support, admiration, and, sometimes, influence. Brooker's art immediately changed from the abstract to the figurative upon seeing FitzGerald's work in the late 1920s, and FitzGerald moved in the opposite direction some twenty years later when he turned to abstraction during the final phase of his career. Art historian Brian Foss has argued that it was necessary for FitzGerald to pursue this path as an outcome of his intellectual and spiritual development: "The too-obsessive capturing on paper or canvas of the minutiae of the physical world risked depriving his art of the quasi-mystical analysis that it was intended to promote."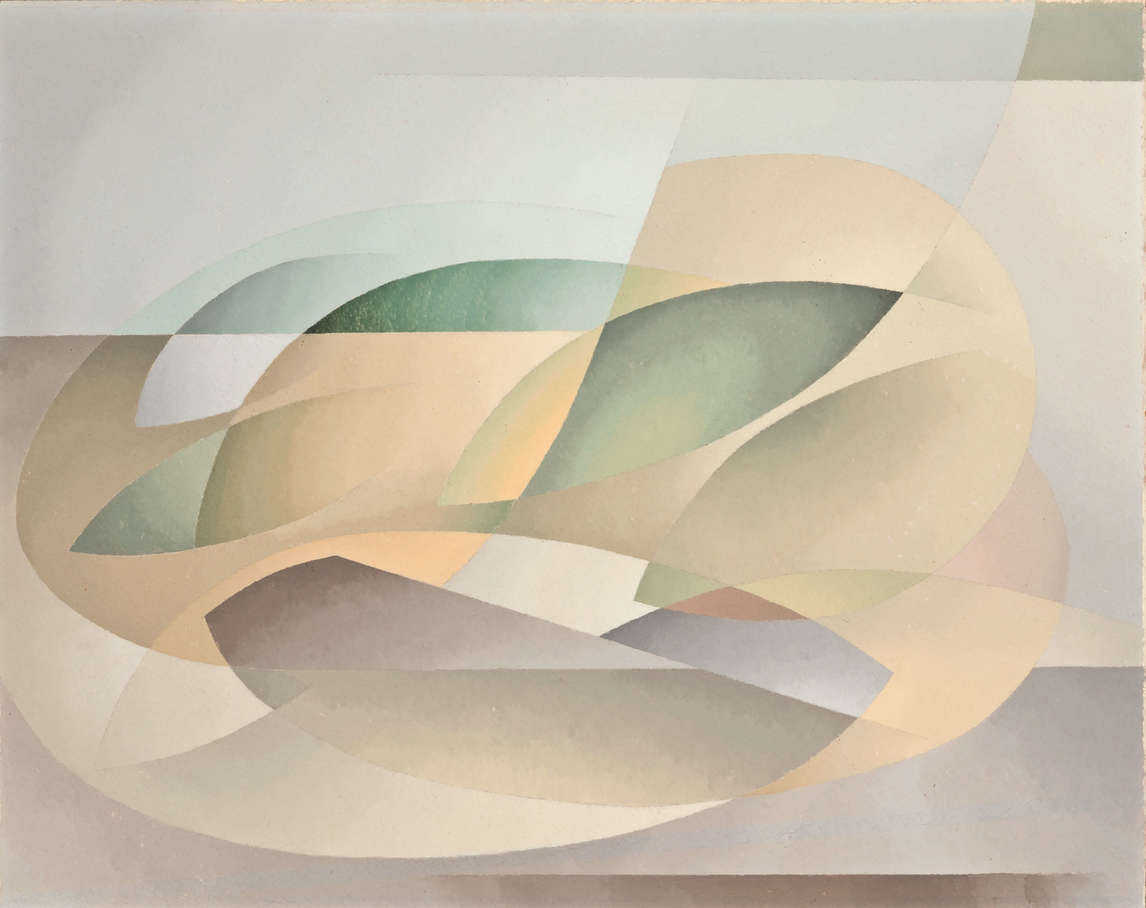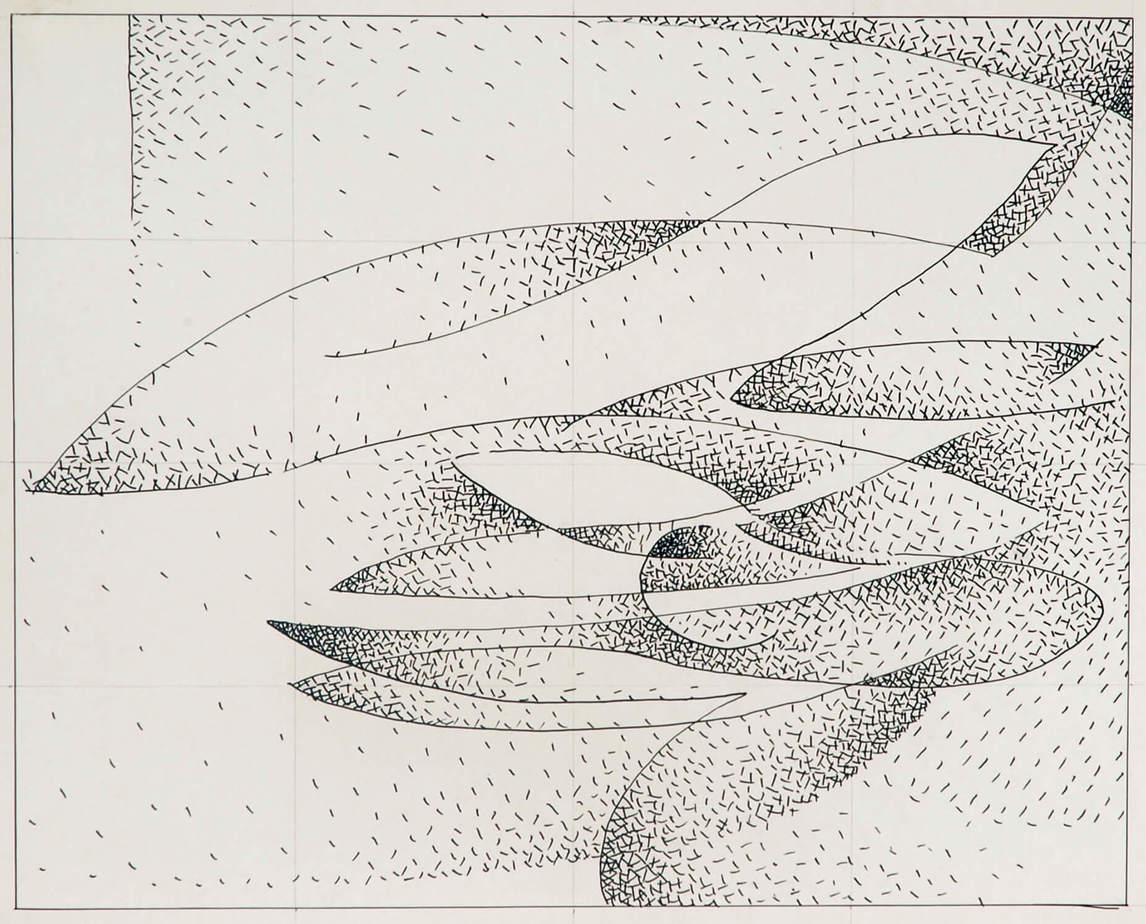 FitzGerald's move to abstraction so impressed Brooker that he commissioned his friend to create a major abstract painting for him. FitzGerald painted two pictures, Autumn Sonata and April Rhythm, c. 1954, and allowed Brooker to select the one he wanted. This was likely discussed between the artists when FitzGerald visited Toronto in July 1953 as a jury member for the Canadian National Exhibition.
During the 1950s, FitzGerald had returned in his abstract drawings to the technique he had perfected in the 1940s of massing small dots and flecks of ink together like so many magnetized iron filings. This method not only allowed him to approximate the kind of detailed brushwork he used in his final oil paintings but also produced the tonal modulations within forms that he hoped to capture in the finished work. A preliminary drawing FitzGerald produced in late 1953 as Study for Autumn Sonata, based upon the wafting motion of falling leaves, was squared for transfer to the Masonite support of Autumn Sonata.
The restrained lyrical colour scheme of greys and browns of Autumn Sonata accords with the season that held the greatest appeal for FitzGerald. "But always the high, delicate key of color in the late fall has a particular quality that is the most satisfying and has dominated my selection in color arrangements."