Backyards, Water Street 1927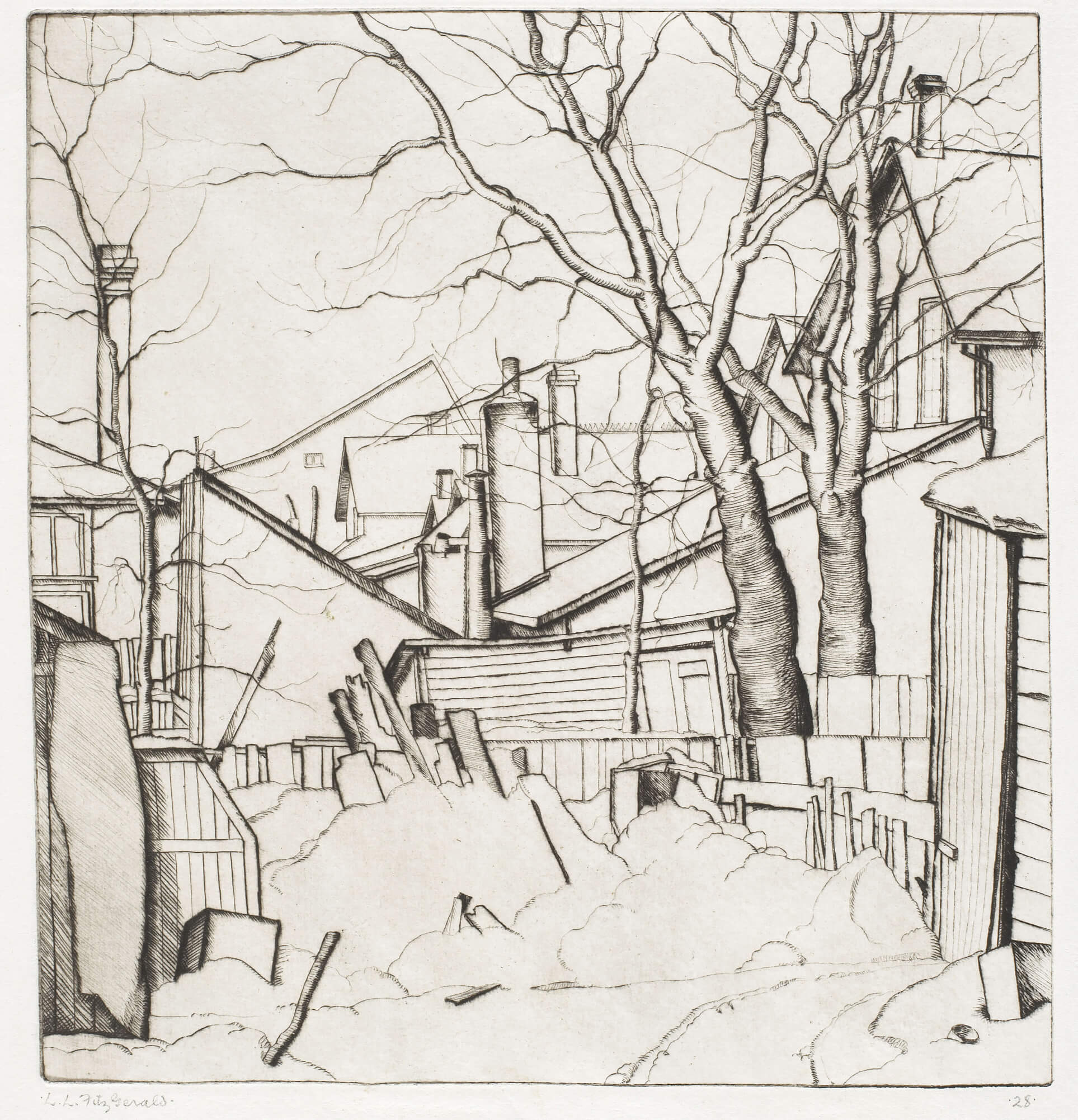 The sixty-four drypoints and twenty-eight linocuts that FitzGerald is recorded as having made (along with a handful of engravings, lithographs, stencils, and monoprints) suggest that prints appealed to him as a means of creating multiples of his compositions. Given his love of drawing, it is not surprising that the artist had a particular affinity for drypoint, which allowed him to incise a composition directly on to a copper plate using a sharp-pointed needle. The resulting furrows retain ink, creating rich, velvety lines when printed.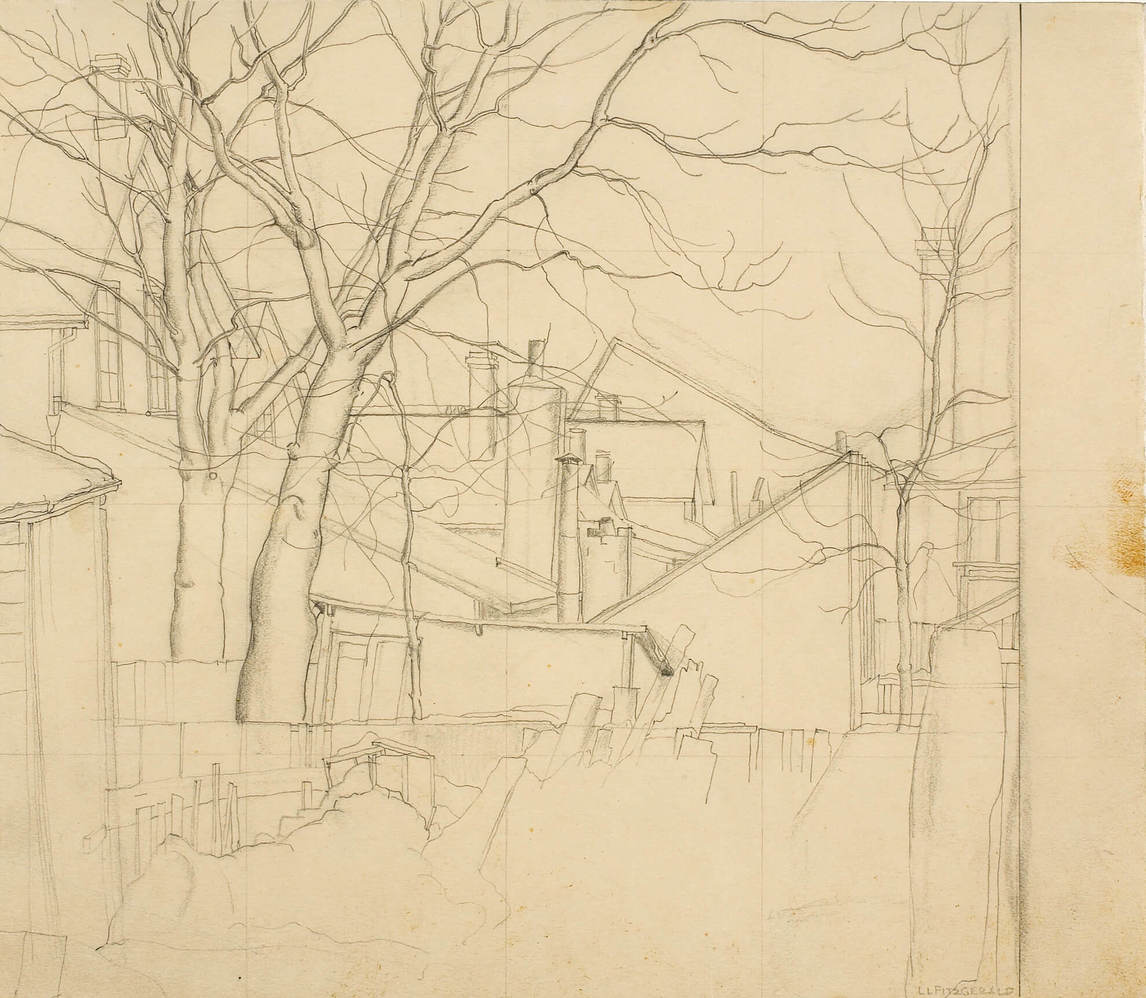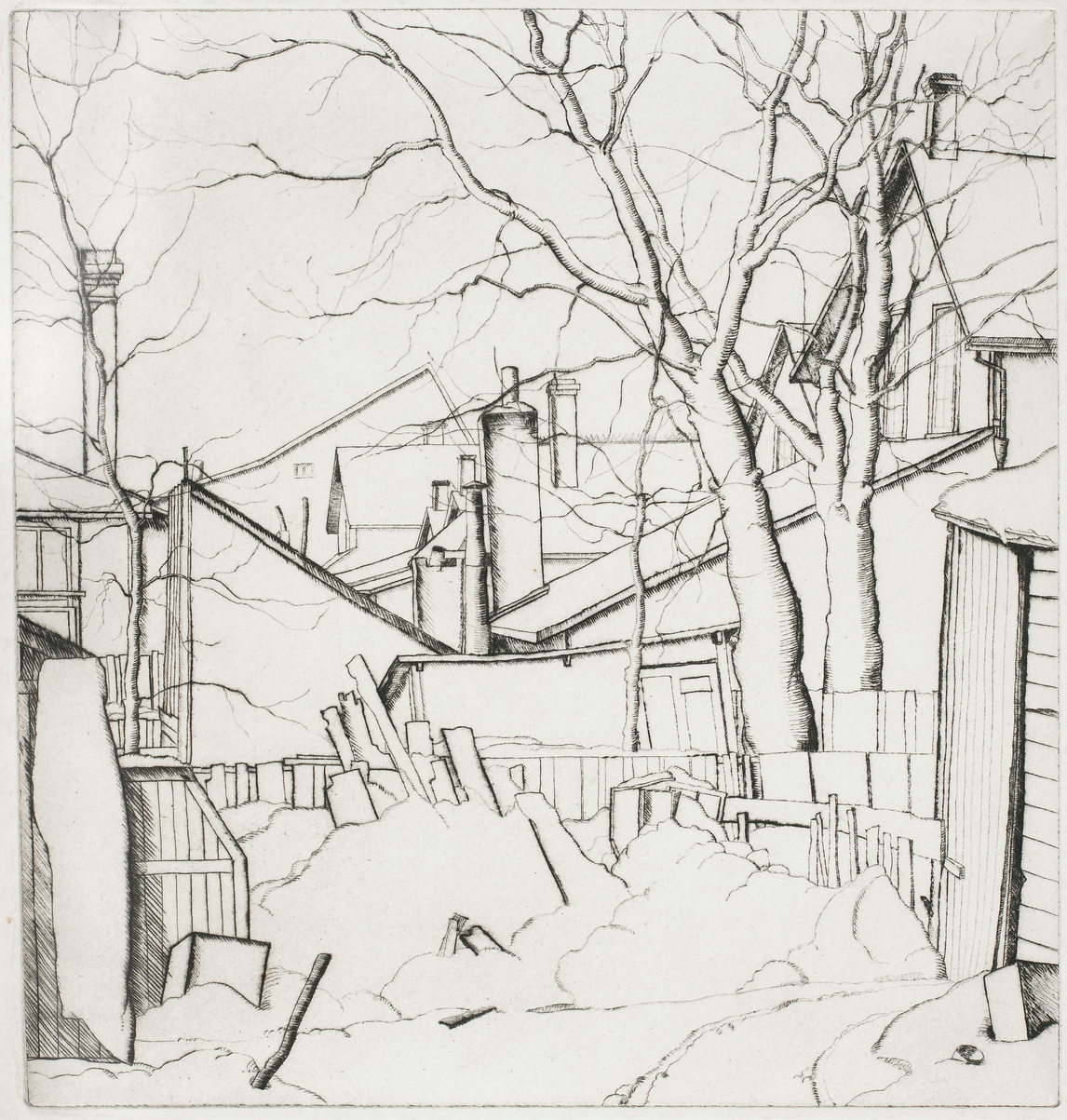 FitzGerald's most ambitious and best-known print is the drypoint Backyards, Water Street. It depicts a scene near the Winnipeg School of Art, taking the visual chaos of a backyard subject and making it a thing of beauty, pared down to its essential planes and contours. FitzGerald began with a carefully rendered pencil drawing squared with a grid pattern for transfer to the copper plate. With minor changes, the image was then simply cut into this matrix. Then the plate was inked, wiped clean so that ink was only in the furrows, and passed through a printing press.
An aspect of printmaking that would have likely appealed to FitzGerald was the possibility of creating a composition in states, or stages, allowing him to record his progress from beginning to end. He would have enjoyed the ability to control the addition of details and shading from one image to the next. In the first five of six states of Backyards, Water Street, FitzGerald reworked the plate to add various elements, printing a few impressions of each state to check his progress toward the final version. Eleven copies are known of the sixth and final state.
FitzGerald was repeatedly drawn to the snow-covered yards of Winnipeg. Here, the blanket of snow lends quiet and harmony to a debris-filled backyard. The trees, although denuded of their leaves, add a soft and living element to a hard-edged manufactured environment.