A Study in Greys c.1913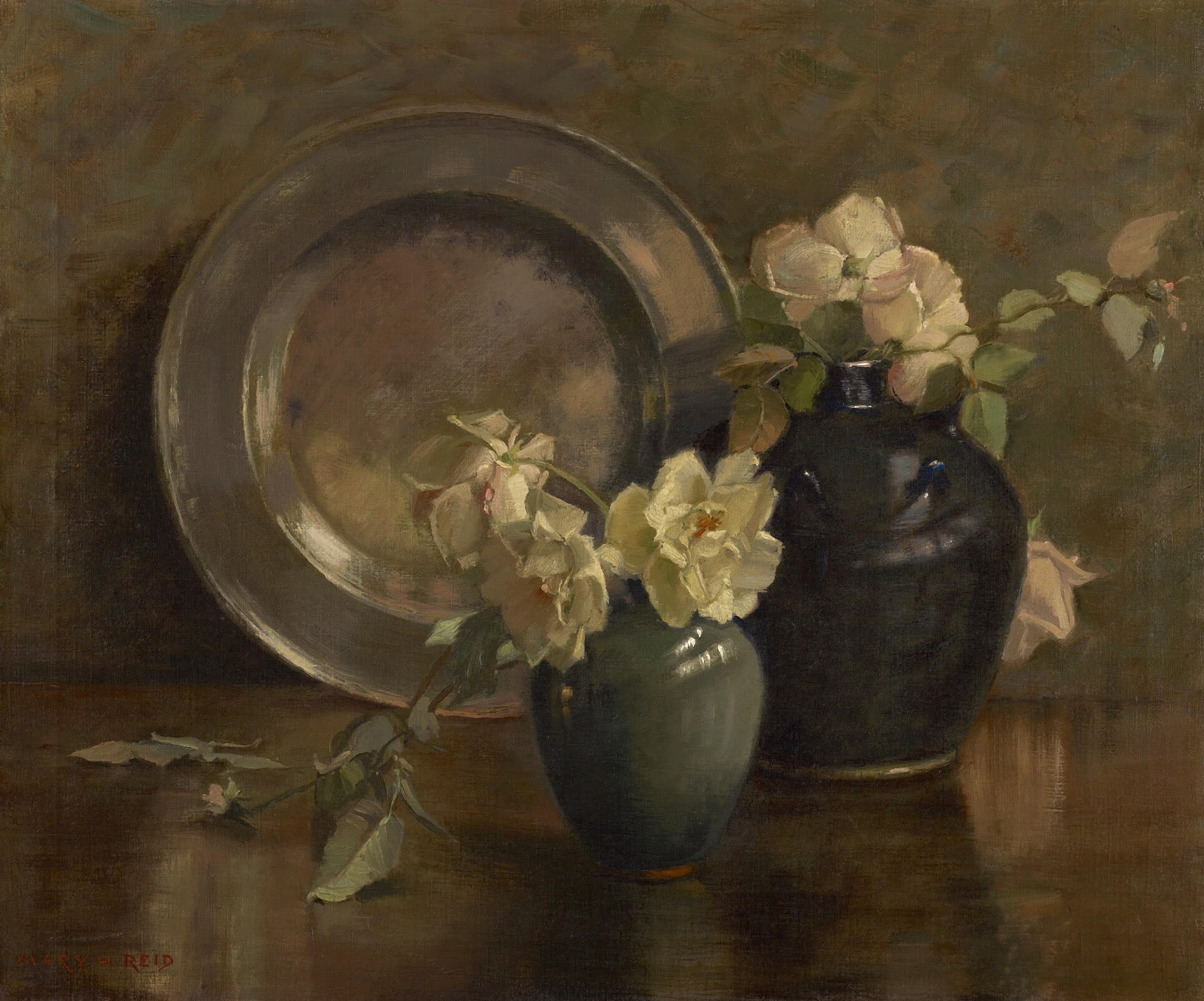 This floral still life of roses was considered Hiester Reid's masterpiece at the time, and was eventually acquired by the Art Gallery of Toronto (now the Art Gallery of Ontario). A Study in Greys showcases Hiester Reid's skill in combining tonal gradations of colour. Like A Harmony in Grey and Yellow, the musical reference in the work's title draws the viewers' attention to the artist's adroit manipulations of a restricted colour palette, or Tonalist art.
Writing in 1922, illustrator, landscape painter, and muralist Charles William Jefferys (1869–1951) described this particular work in laudatory terms, stating, "We have all forgotten about the greys in our devotion to the primary colours; we even spell it gray sometimes, as though in a sub-conscious effort to wrest its sense into something more vehement than belongs to its true character. Grey is all colours, grey harmonizes all colours."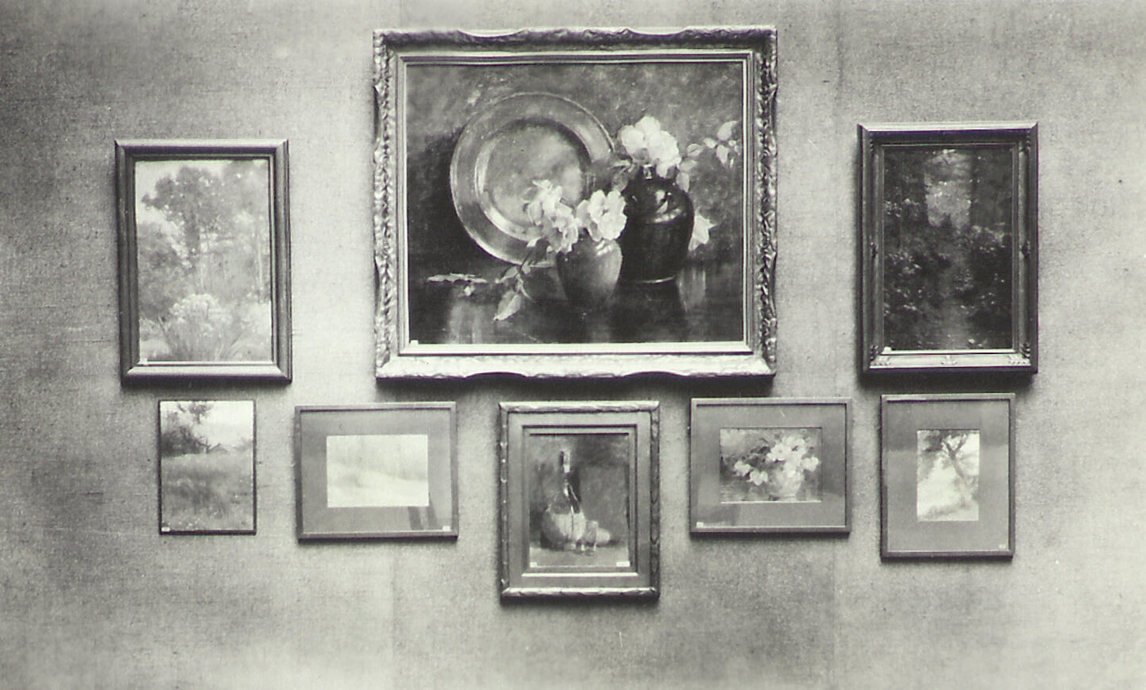 This work made its way into the collection of the Art Gallery of Toronto in a unique way. Following the October 6, 1922, opening of Hiester Reid's memorial retrospective at the Art Gallery of Toronto, an article in Toronto's Saturday Night magazine stated that a group of Mrs. Reid's "personal woman friends" were determined to raise funds to purchase some of the artist's floral still-life paintings and donate them to the gallery. According to the article, "It was an open secret that the Toronto Art Gallery was keen to possess one or two of Mrs. Reid's flower pieces, but alas, the Toronto Art Gallery is poor to poverty in spite of the wealth of the great city in which it has its being and it could not buy."
The Saturday Night piece goes on to state that it was Hiester Reid's friends' "ardent desire" that some of her flower pieces become a part of the art gallery's collection. The artist's friends organized a committee and raised sufficient funds to purchase two works. They visited the artist's widower, George Agnew Reid (1860–1947), and then, with his help, selected some works. In the end, the group purchased A Study in Greys, as well as Chrysanthemums: A Japanese Arrangement, c.1895, and George Reid added The Phlox Garden to the memorial donation. Donating the paintings under a communal title, "Friends of Mary Hiester Reid," this group ensured public access to Hiester Reid's works, maintaining in perpetuity her reputation and achievements as one of Canada's pre-eminent painters.