Chrysanthemums 1891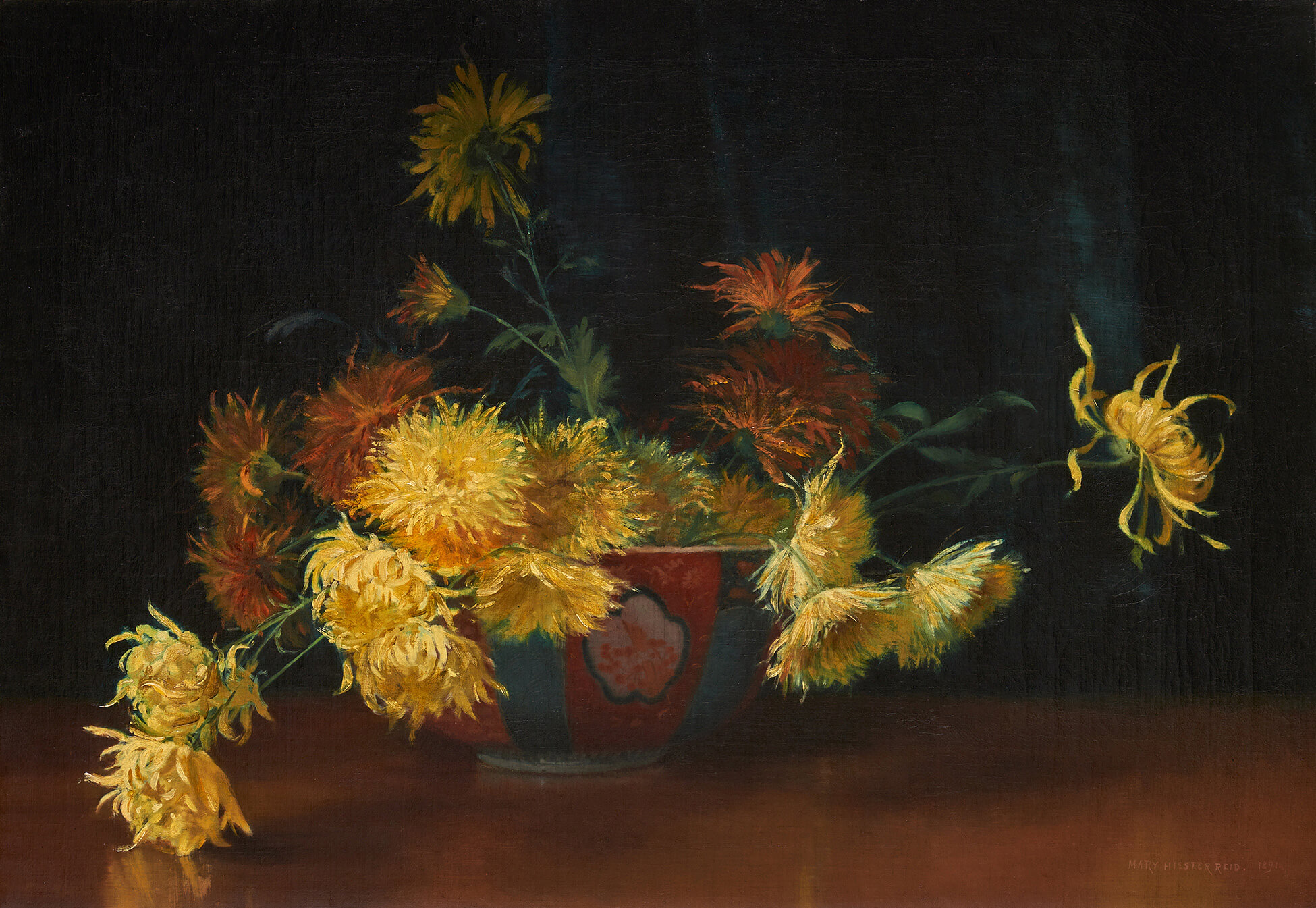 This poignant arrangement of chrysanthemums is Hiester Reid's earliest work on record located in the permanent collection of the National Gallery of Canada. The background of this work is swathed in shadow, and the bowl of flowers sits off-centre on a table in the extreme foreground. Stark light falls on the wilting blooms and draws in the viewer's eye. Although the few flowers facing away from the viewer struggle to remain upright, those in front droop over the left and right sides of the bowl. The petals are individually defined by delicate, minute brushwork, in turn curling, twisting, and fading.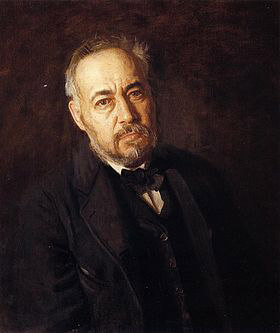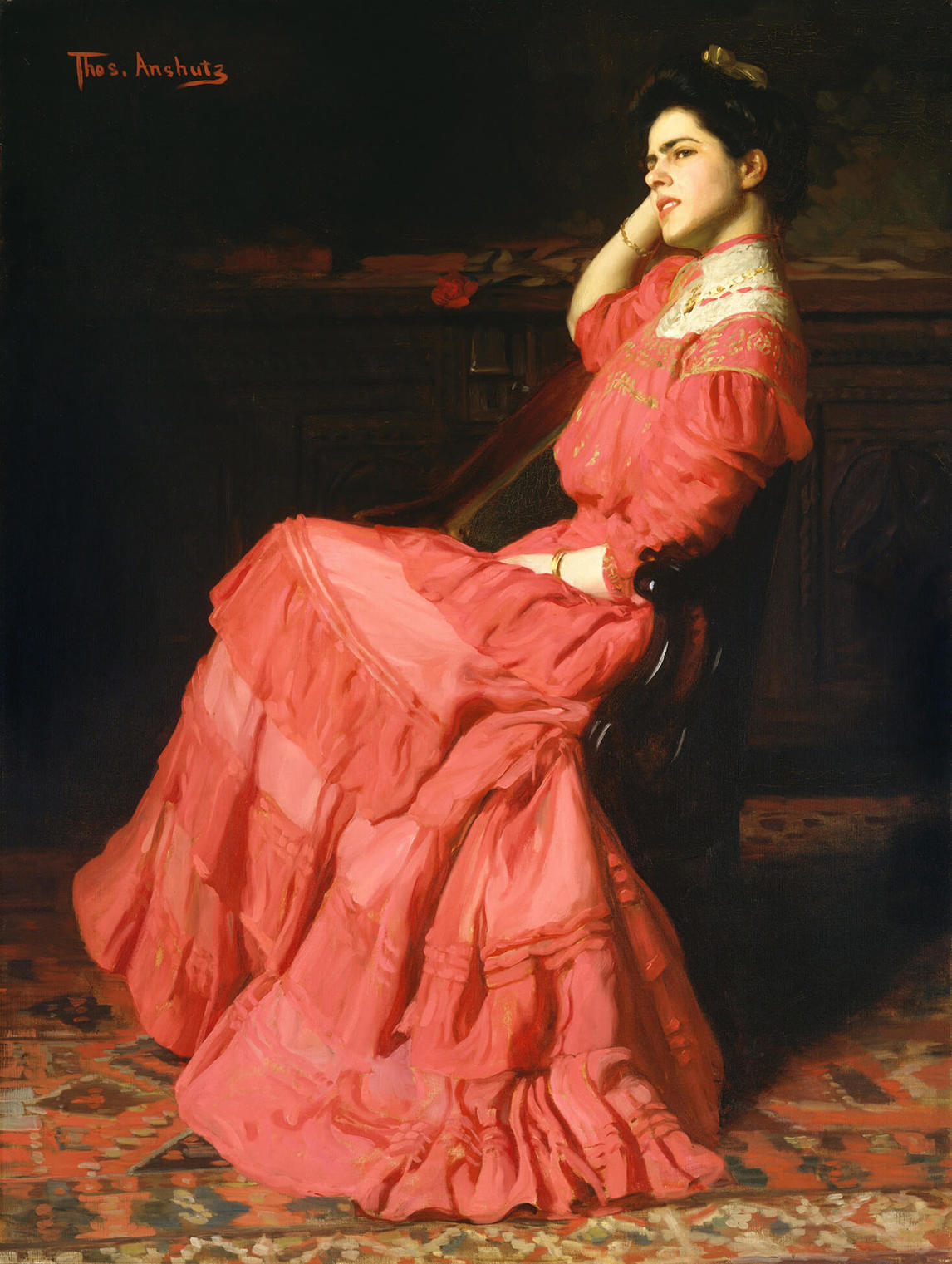 With this work Hiester Reid demonstrates her initial academic training in North America, specifically an expertise in high realism, a painting style that prioritized meticulously precise descriptive representation. Born and raised in Reading, Pennsylvania, Hiester Reid studied at the Pennsylvania Academy of the Fine Arts from 1883 to 1885, where she took classes with the award-winning portraitist Thomas Pollock Anshutz (1851–1912) and realist painter Thomas Eakins (1844–1916).
Given Hiester Reid's maintenance of a successful commercial practice over her lifetime, many works, particularly early ones, are at present located in private collections. Notably, in 1892 the Royal Canadian Academy of Arts purchased this particular work for inclusion in the National Gallery of Canada collection. One year later the Royal Canadian Academy elected Hiester Reid to join as an associate member, and so she gained national accreditation as a professional artist living and working in Canada. By 1911, journalist Norman Patterson reported in the Canadian Courier that two of Hiester Reid's floral works (one being Chrysanthemums, 1891) "are in the National Gallery, and two in the Provincial—a distinction won by no other Canadian woman artist." This work represents a pivotal point in Hiester Reid's career by marking her entry into both the professional and institutional art scenes in Canada.