The Bed 1968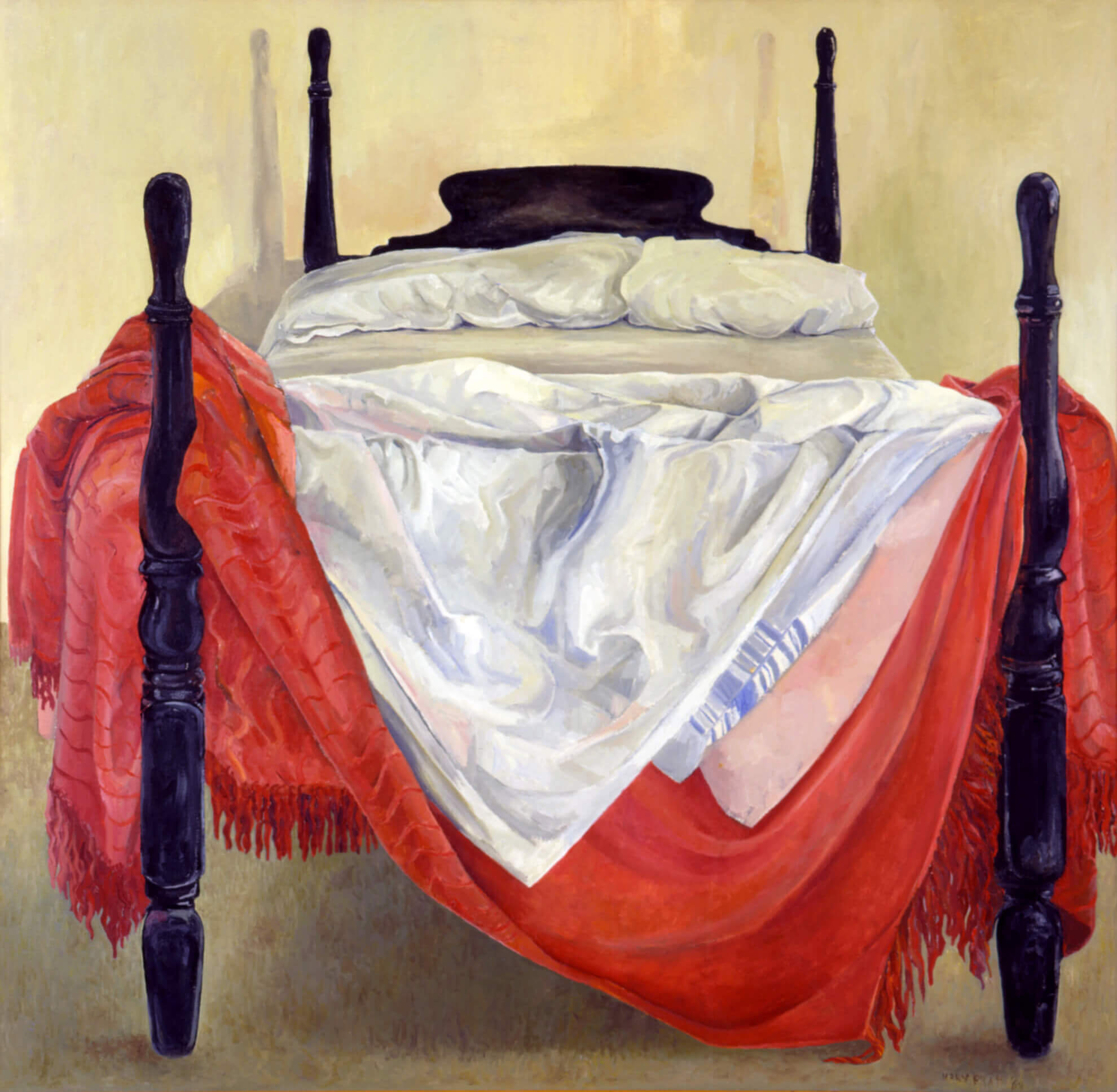 Mary Pratt was doing housework, mopping the bedroom floor, when she was struck by the sunlight playing across the rumpled sheets and blankets of her marriage bed. She still remembered the impact of that experience years later:
There was a blaze of light coming in off the river—that wonderful fall light that you get. The red chenille bedspread was dripping onto the floor, and there was this pink blanket, laid over it like a piece of skin. It was like a punch in the gut—it was the closest thing to an erotic reaction that I could imagine. And I thought: "All right. This is what you paint." Once that happened, it was really as if all the doors and windows had been flung open, and the world rushed to me.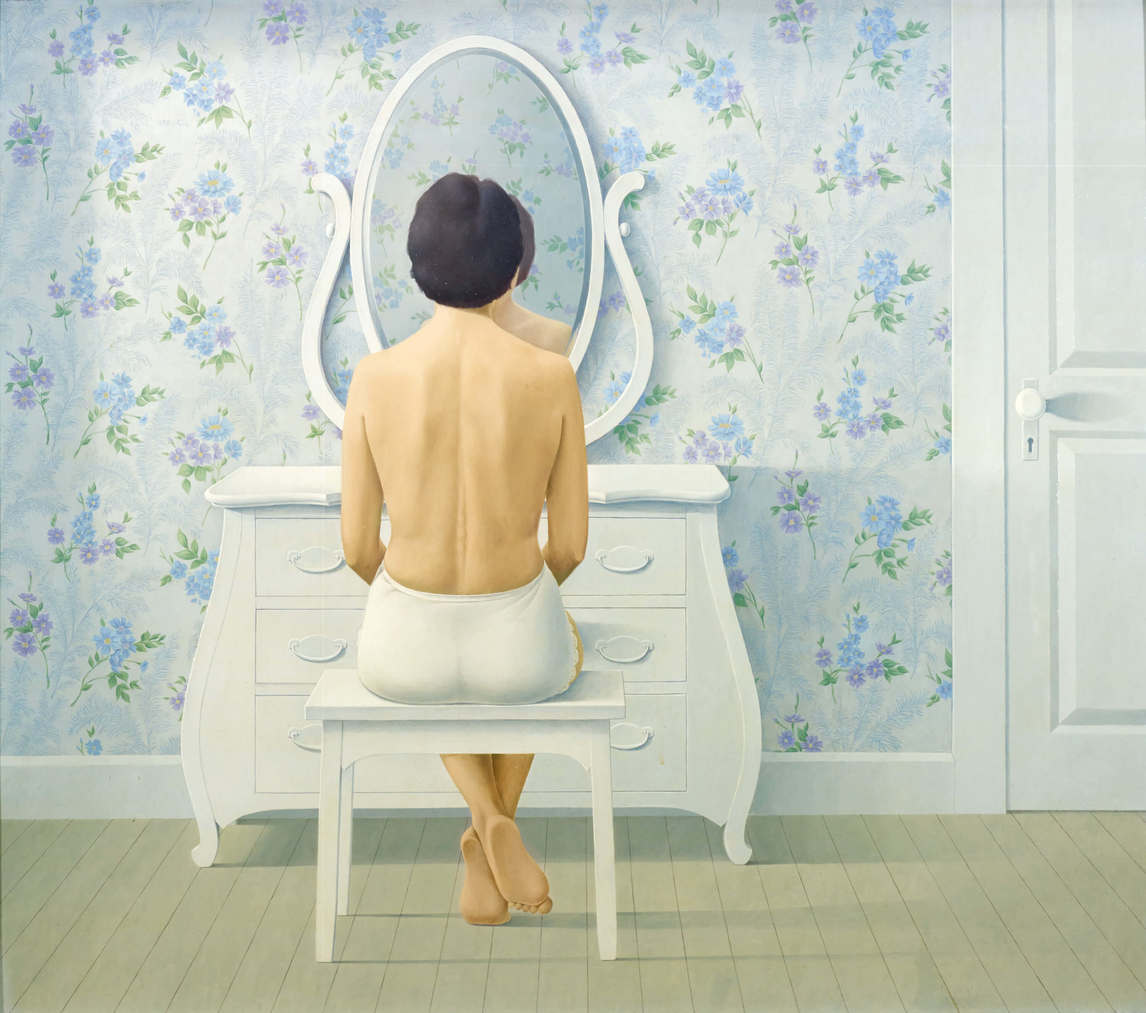 Pratt stopped her housework and got a sketchbook to make quick drawings and colour notes to try to remember what it was that had struck her so forcefully about the scene. Over the subsequent week she made this painting, which marks the first step toward what is, recognizably, her mature style. Her use of red, which figures prominently in her later work, highlights the scene's eroticism. In later years Pratt would find this eroticism in more seemingly innocuous subjects such as jellies and fruit.
The bed is painted with looser brush strokes than these later works, and seems to float in undifferentiated space, as if buoyed up by the soft light she has captured. This stripping away of extraneous detail (nothing on the walls, no bedside tables, no rugs on the floor) is reminiscent not so much of the style for which she would become known as of that of her then husband Christopher Pratt (in particular, Woman at a Dresser [1964], for which Mary was the model).
But in choosing the unmade bed, and in focusing on the effect of light on the fabric, Mary Pratt had found an approach to making images that she would follow for the rest of her career. The Bed is a beginning: Pratt had recognized what she wanted to paint but not quite how to capture it. "The light wouldn't stand still long enough for me to catch it," she recalled.