Man Changing into Thunderbird 1977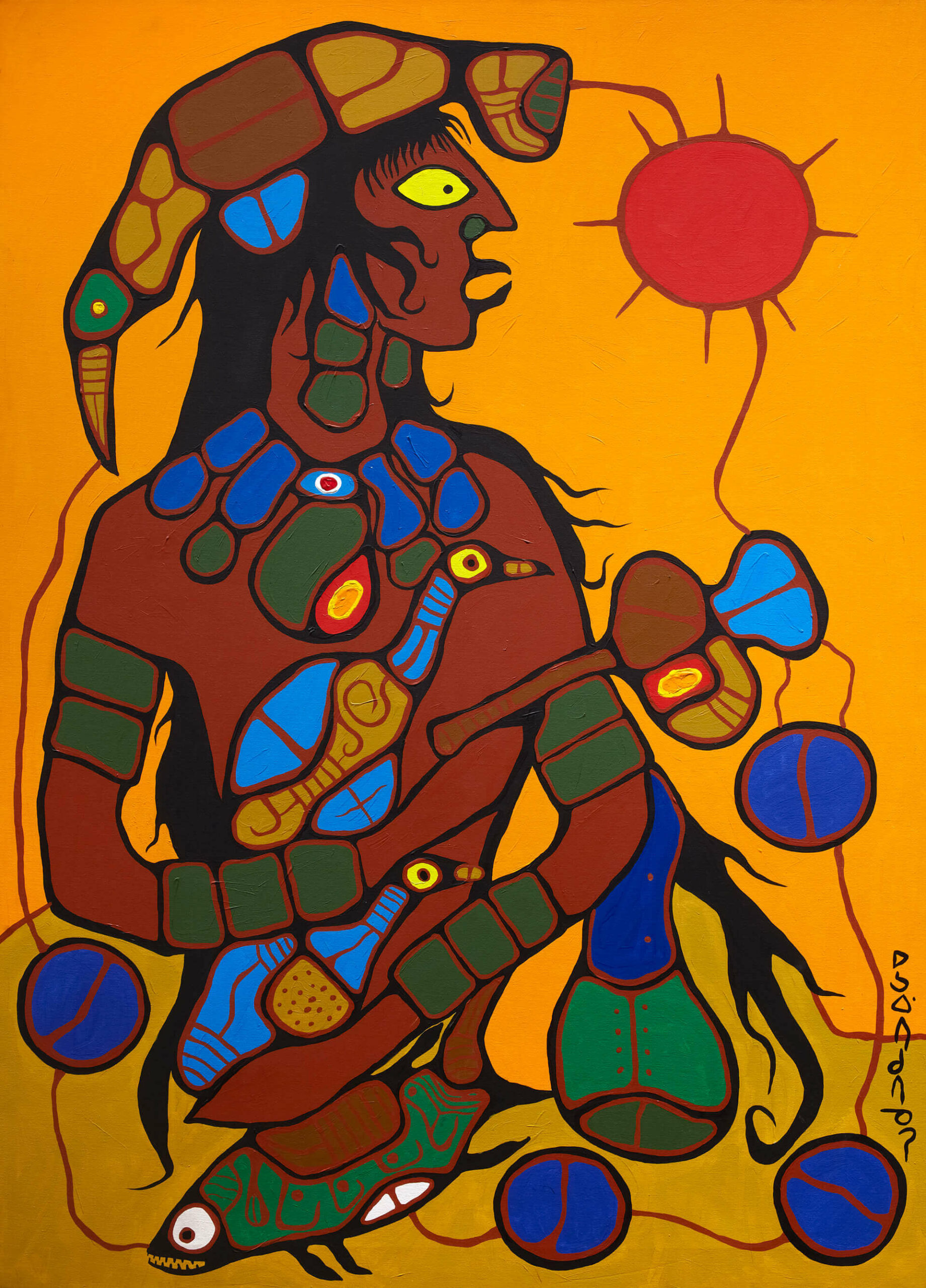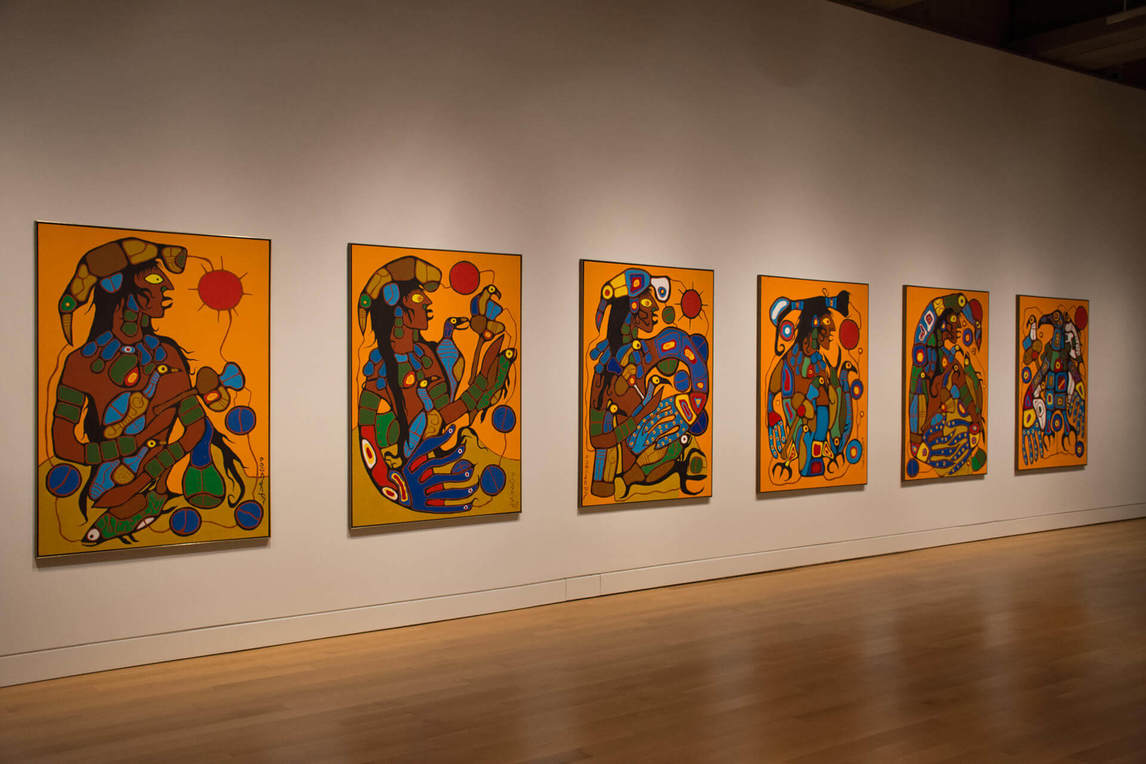 Man Changing into Thunderbird is a six-panel masterpiece that throbs with colour and design and leaves viewers breathless with its intimate yet iconic rendering of Norval Morrisseau's life up to 1977. As art historian and curator Elizabeth McLuhan notes, between 1958 and 1960 Morrisseau "set out the themes and concerns he would deal with for the next twenty years," and this painting brings those ideas to fruition.
Morrisseau said of this work, "I've wanted to paint this picture for fifteen years but I couldn't do it in those days. This is the ultimate picture for me and I'm sharing it. Sharing it is wonderful." Toronto Star art critic Gary Michael Dault has concluded that Man Changing into Thunderbird is "the best work of his [Morrisseau's] career."
In these six panels, Morrisseau melds his early experiences with his later adherence to Eckankar teachings. The work not only records Morrisseau's shifting vision of spirituality and his personal growth as an artist, but also charts his personal transformation into Copper Thunderbird, the spirit name he received in a healing ceremony and used as his signature. As the background colour of the panels becomes increasingly more copper, eclipsing the yellow ground in the first two panels, Morrisseau visually transforms: he is a young man embarking on a spiritual and artistic journey in panel one; a wing emerges in panel two; and a claw appears in panel three. By the fourth panel, the background has become entirely copper and two claws and a shamanic hairstyle signal the artist's evolution. In the final panel, Morrisseau's transformation is complete: he has become Copper Thunderbird. The intense colour and elaborate decorative elements in his changing headdress and regalia unite as Thunderbird, making this personal work a beautiful narrative conflation of self and artistic style.