The Storyteller: The Artist and His Grandfather 1978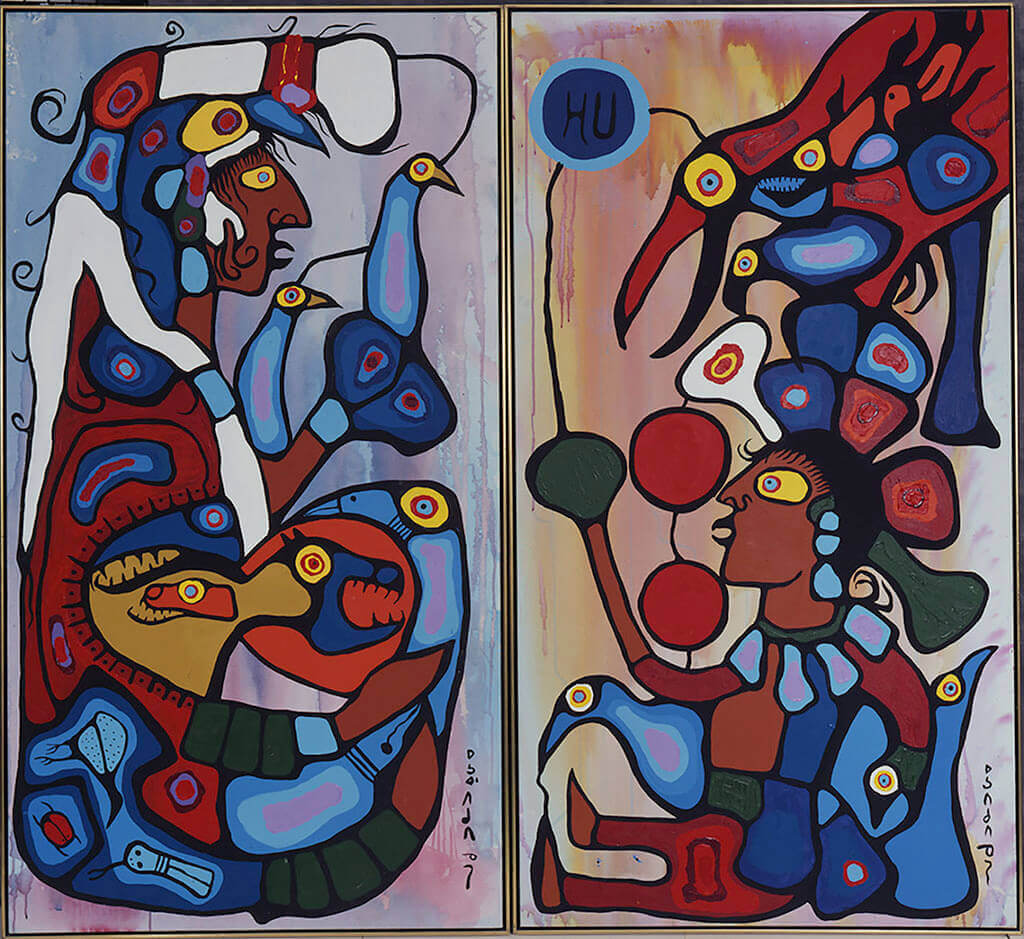 Norval Morrisseau created The Storyteller: The Artist and His Grandfather two years after his introduction to Eckankar teachings, and here he presents himself as a young boy, respectfully acknowledging his debt to his Anishinaabek Mishomis, or grandfather. In the left panel of this diptych, Moses Potan Nanakonagos, the artist's maternal grandfather, appears regally enveloped in the spirits and colours of the natural and supernatural worlds, poised to convey his stories to the youngster in the right panel. The two panels connect but also diverge.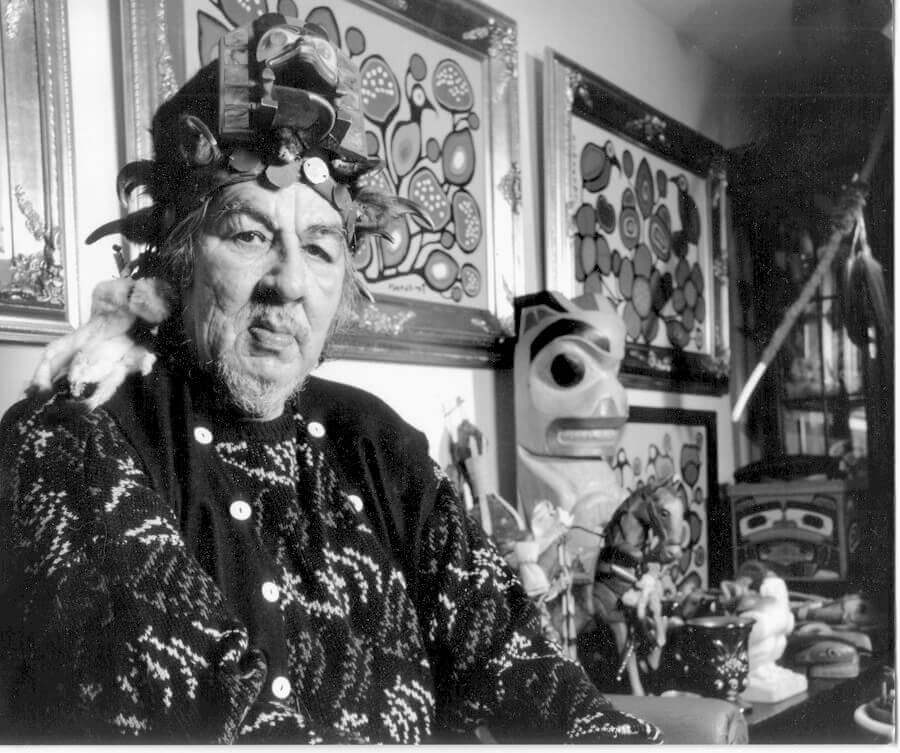 Morrisseau uses formal elements such as colour, line, and composition to reinforce the work's meaning. In drawing the grandfather and the artist with similar colours and lines of similar weight, he presents these family members as connected and thereby illustrates the respectful intergenerational transmission of knowledge. By compositionally positioning the elder storyteller as a stable pyramid, Morrisseau shows that his grandfather is grounded as a knowledge keeper. The boy receives spiritual information from his Mishomis but also from the form of a conflated bird/fish figure that swoops down diagonally from the opposite side of the frame.
Yet by painting two distinct panels, Morrisseau simultaneously emphasizes the differences between the two male figures. The contrast between the cool blues and mauves used in the background of the panel on the left and the warm yellows and reds of the panel on the right visually juxtaposes the two figures and their world views. Morrisseau is signalling his shift away from his Anishinaabe roots and toward the spiritual pursuit of Eckankar; curator Greg Hill acknowledges the "HU" in the right panel as a symbol for an Eckankar chant "that brings one's soul closer to God." In this diptych, Morrisseau demonstrates his personal redirection as he carefully separates his grandfather's brand of shamanism from his own.