Jean-Philippe Dallaire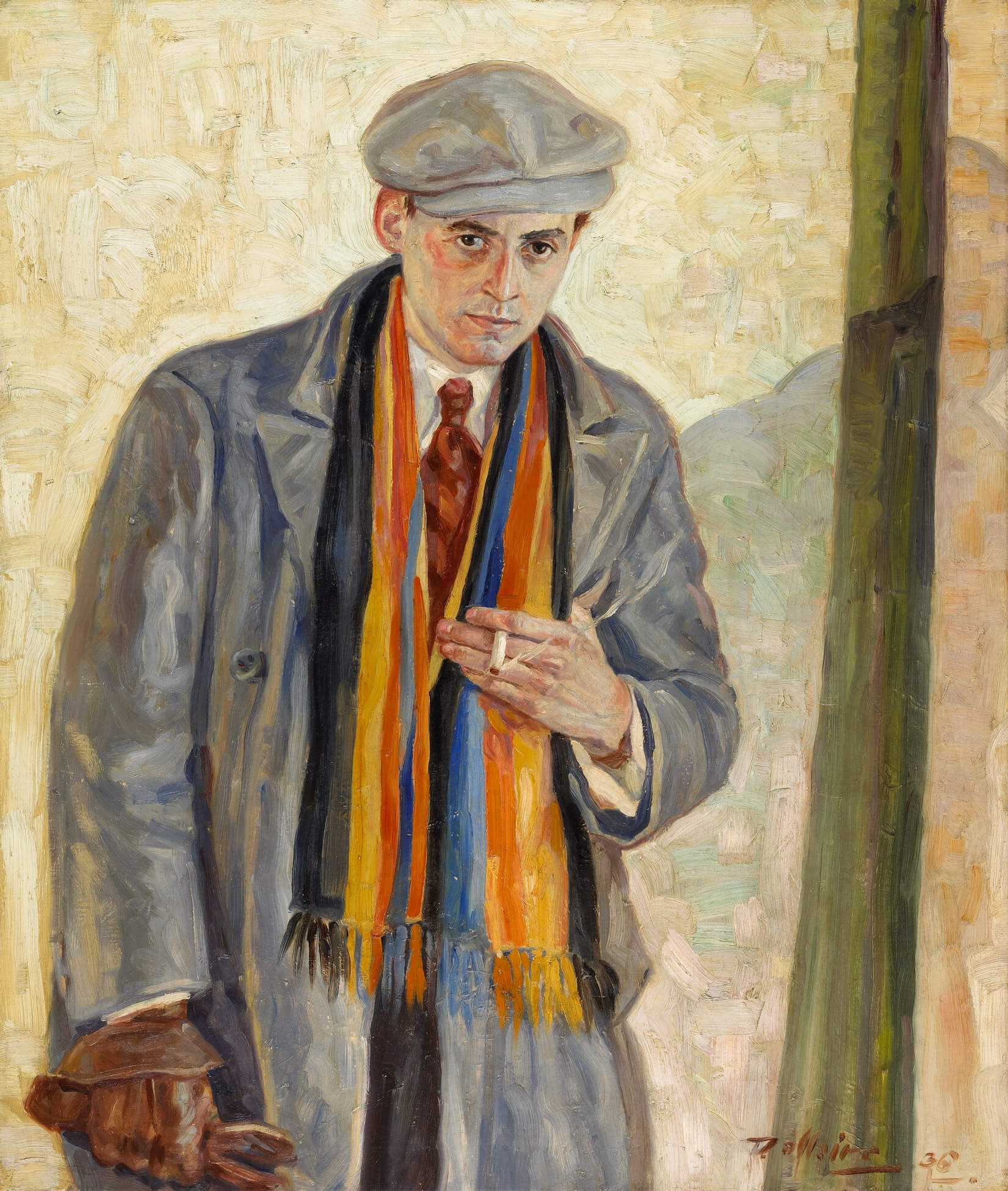 One of the most notable self-portraits in the National Gallery of Canada's holdings is The Man from Hull by Jean-Philippe Dallaire (1916–1965), a work painted when the artist was only twenty years old, and one which he kept all his life. This striking and distinctly modern work shows Dallaire self-confidently looking out at the viewer, cigarette in hand, sporting a brightly coloured scarf. Acquired by the National Gallery from his estate in 1972, it is an eloquent tribute to a man whose life was all too short.
Despite his brief career, Dallaire was one of the most important French Canadian artists working in Ottawa in the mid-twentieth century. At that time, there were few notable francophone artists in the city, although Montreal-born Henri Fabien (1878–1935) had moved there in 1909, pursuing a career as a painter of still lifes, interiors, dancers, portraits, and landscapes of the Ottawa area and the Gatineau Hills of Quebec.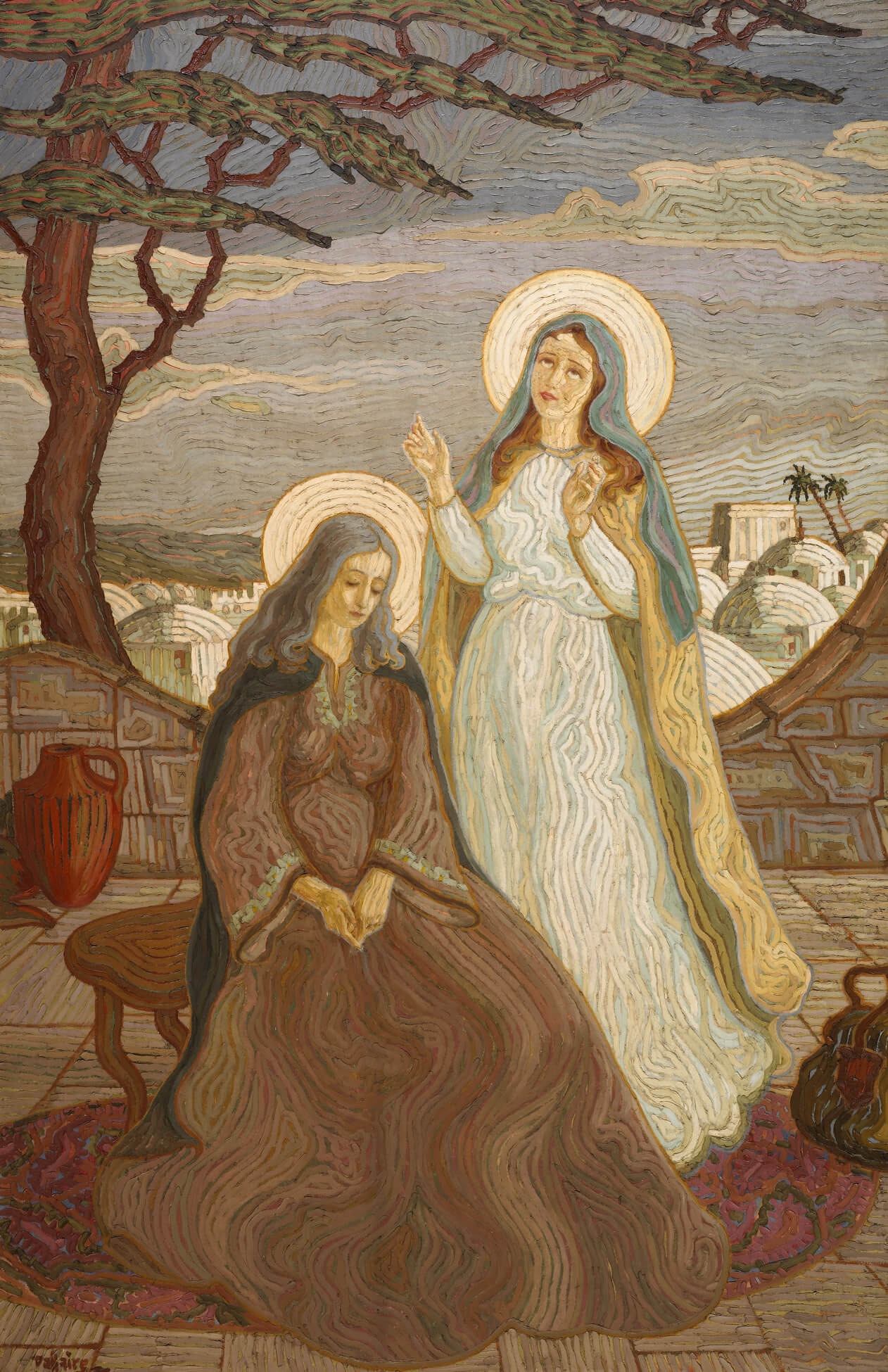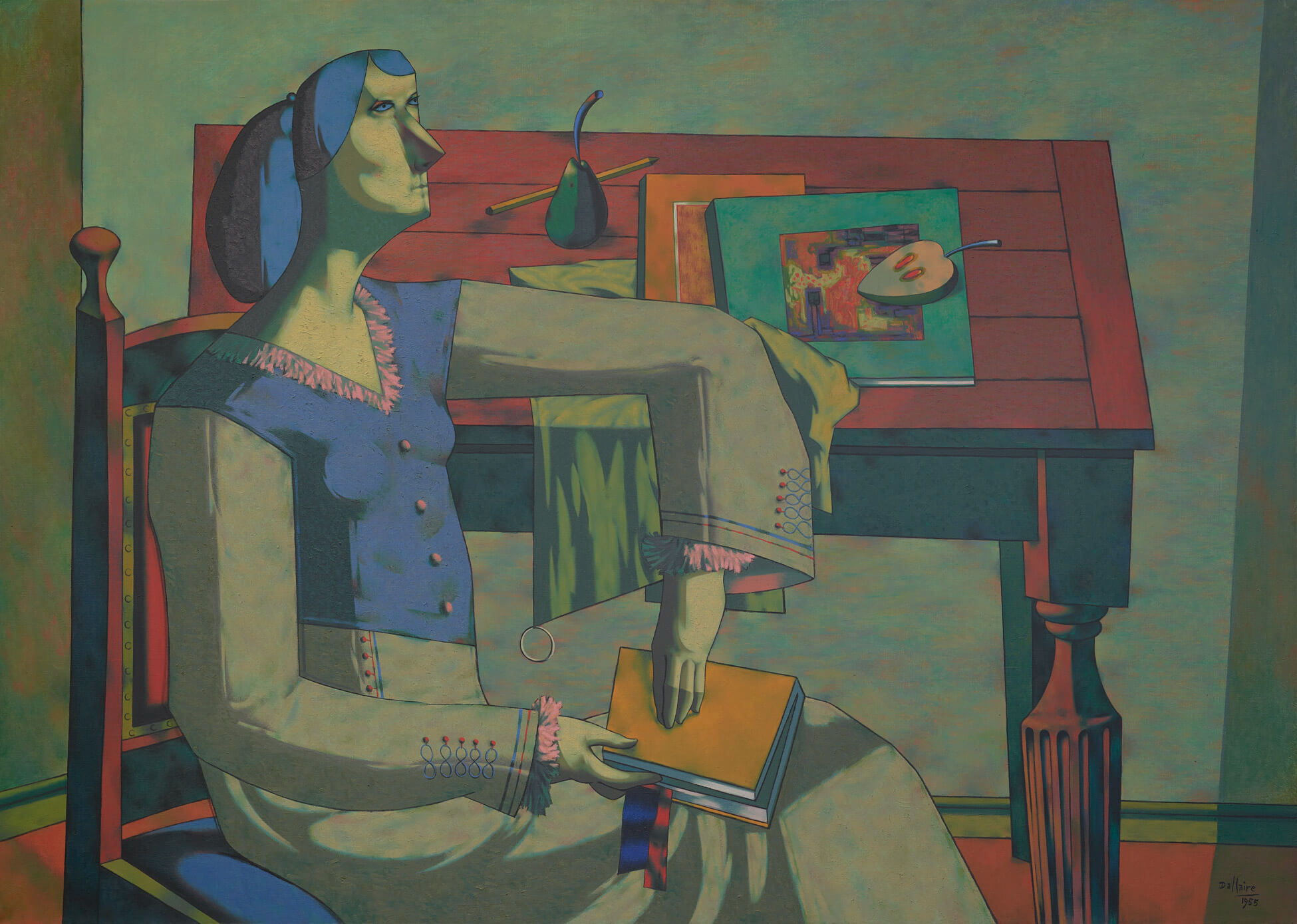 Dallaire was born in Hull, Quebec, and had few role models in his pursuit of art, but after studies at the École Technique in Hull, at the Central Technical School in Toronto, and for a brief period in Boston, he returned to Ottawa and became involved with Les Confrères artistes Le Caveau, working alongside Henri Masson (1907–1996).  Dallaire had a highly original style, with his early works, such as The Visitation, 1937, being highly figurative.
In 1938 he travelled to Montreal for further studies, and that same year, with the support of the Quebec government, he went to Paris. There he was exposed to the work of the Surrealists, including Pablo Picasso (1881–1973), as well as that of Canadian artist Alfred Pellan (1906–1988). Dallaire was interned by the Gestapo in 1940 as a national of a country officially at war with Germany, spending four years in an internment camp, during which time he continued drawing.
Upon his return to Canada in 1945, Dallaire taught at the École des beaux-arts in Quebec City from 1946 to 1952, before being hired by the National Film Board in Ottawa as an illustrator. He also painted, inspired by mythological themes, Surrealism, and Cubism, the latter exemplified in his Composition (Seated Woman), 1955. While Dallaire left Canada to live in France in 1958, where he died at the age of forty-nine, his reputation as an artist continued to grow. The first retrospective of his work was held by the Musée d'art contemporain de Montréal and the Musée du Québec in 1968. In Gatineau, Quebec, which includes the former municipality of Hull, he is regarded as one of the greatest francophone artists from the region, and plans for a gallery bearing his name were announced in 2006, although this has yet to come to fruition.