John William Hurrell Watts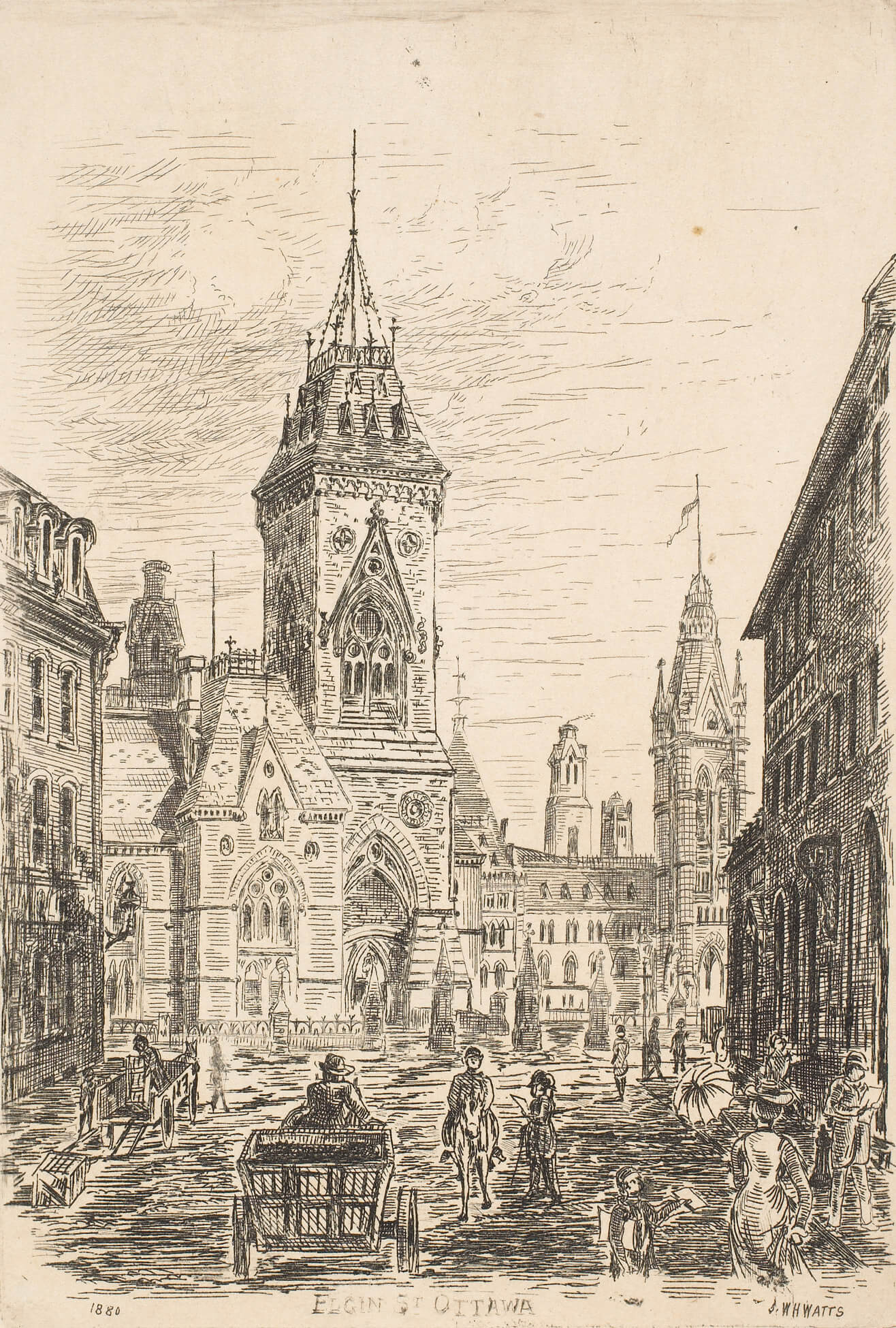 In March 1880, visitors to the first Royal Canadian Academy of Arts (RCA) exhibition would have seen four small etchings by John William Hurrell Watts (1850–1917), products of the Etching Revival movement. Virtually unknown in Canada, the movement aimed at resurrecting the printing technique made famous by Albrecht Dürer (1471–1528) and Rembrandt van Rijn (1606–1669). One etching was likely Elgin Street, Ottawa, a view looking north to the Parliament Buildings. Watts was perhaps the first practising etcher to display his work in Canada. He had purchased an etching press and manuals in 1879 and pioneered the revival, for which he should be better known. Watts also had etchings in the 1881 RCA exhibition in Halifax and would teach the technique to William Brymner (1855–1925) and Ernest Fosbery (1874–1960).  His work as an etcher was only one aspect of his contributions to the arts in Ottawa.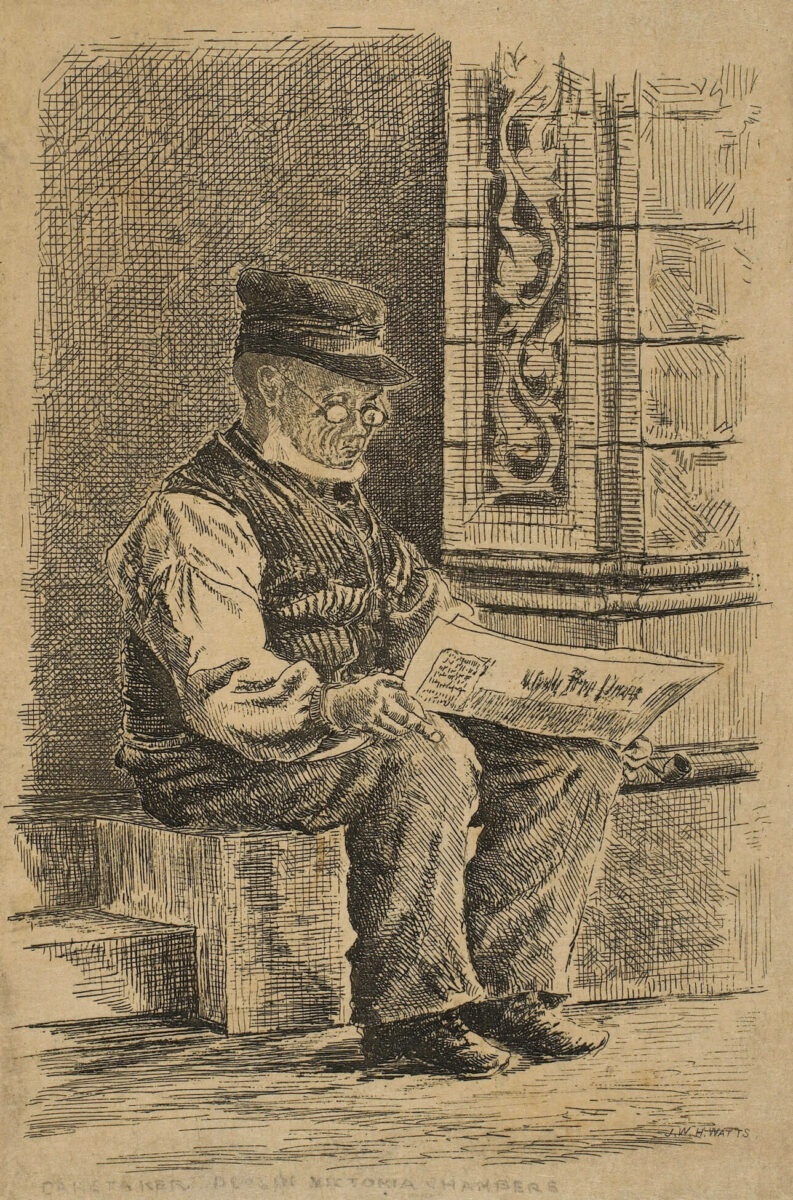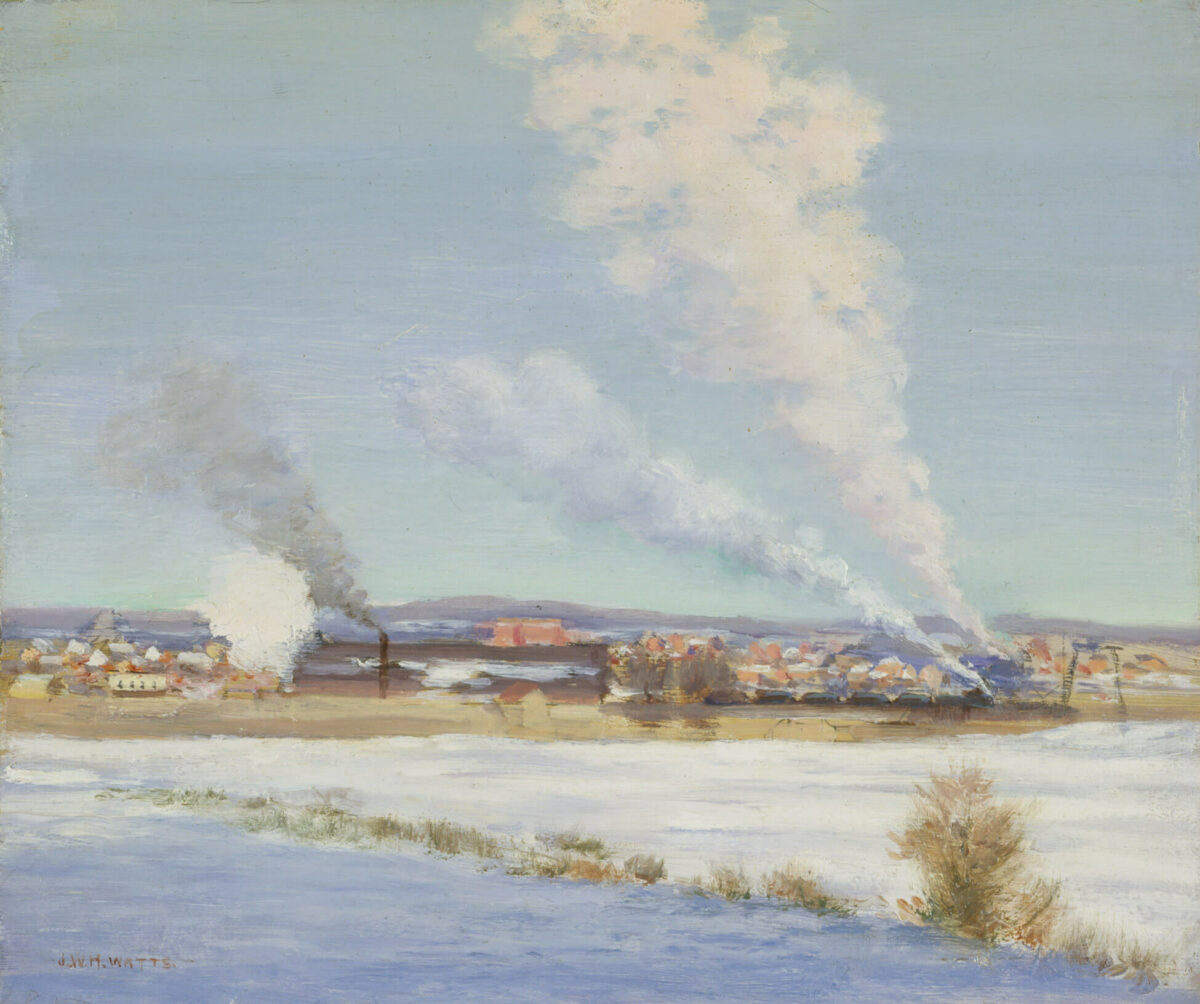 Watts was born in Teignmouth, England, and he trained as a draftsman and architect in London. He immigrated to Canada in 1873, settling in Montreal, where he worked for the Canadian Illustrated News. Hired as an architectural draftsman in the Department of Public Works, he moved to Ottawa in 1874 and remained in that department until he resigned in 1897 to pursue a career as an architect. His interest in buildings is evident in his art, from the architectural detail in Caretaker–Victoria Chambers, c.1881, to scenes such as View from the Foot of Wellington Street, Ottawa, c.1890.
Watts was active in the Ottawa artistic community in official and unofficial capacities throughout his life. He became an associate of the RCA upon its foundation in 1880 and a full member in 1881. In addition to his skills as a draftsman and printmaker, Watts was an accomplished watercolourist and painter, exhibiting his work at the annual RCA and Art Association of Montreal exhibitions. As part of his responsibilities in the Department of Public Works, Watts acted as the National Gallery of Canada's first curator. He also managed the RCA diploma program, by which new members had to provide a piece for the national art collection, and he arranged displays of work from the gallery collection from 1882 to 1897. Watts was also active with the Art Association of Ottawa and taught in its school.
In his architectural practice, he designed several notable residential buildings, such as the lavish Fleck residence.  When he passed away in 1917, he bequeathed his etching press and tools to Fosbery, who in turn became a printmaking teacher.