Gibbous Moon 1980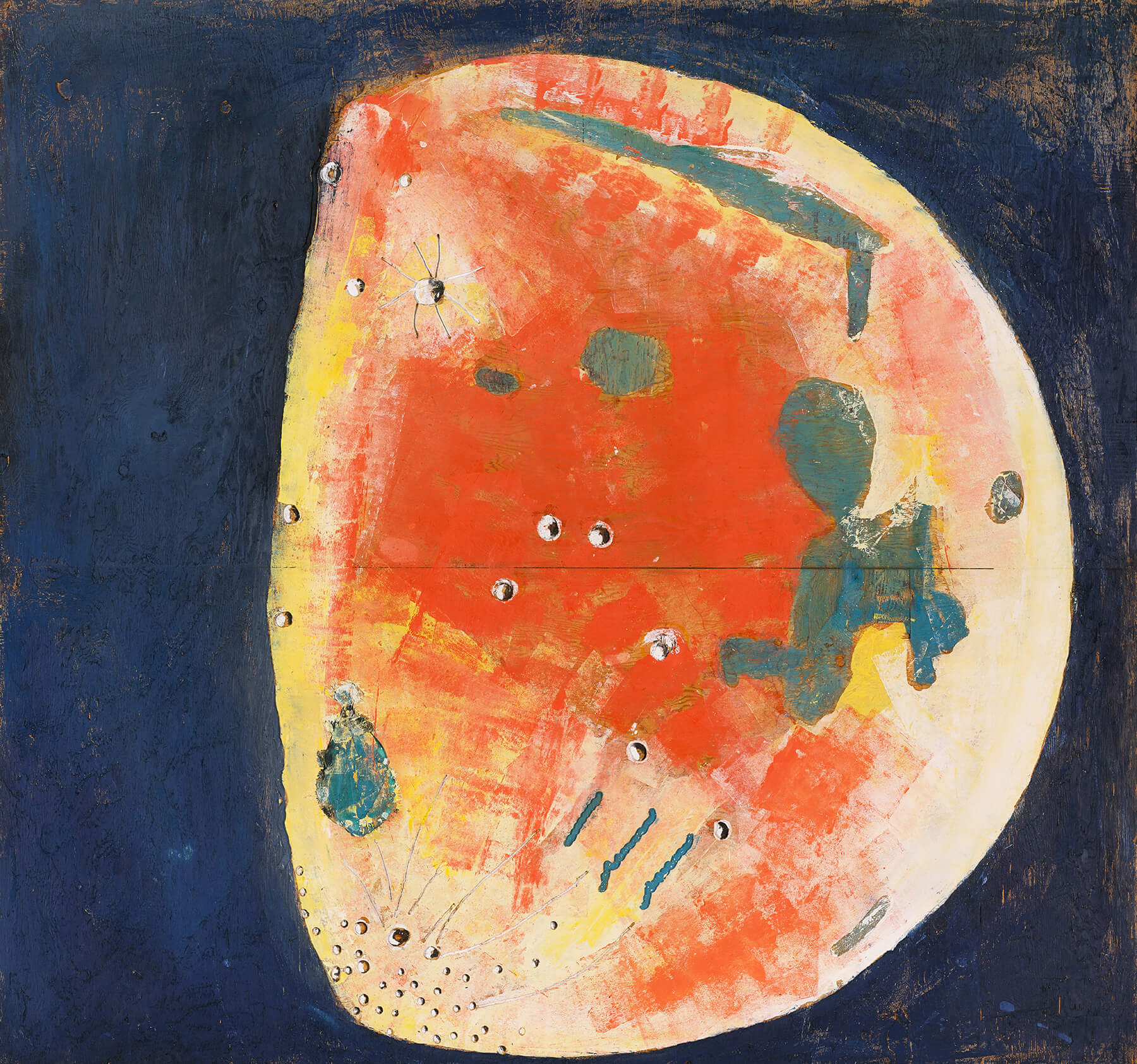 The moon is one of the most dominant and striking images in Paterson Ewen's later work, and Gibbous Moon is one of his best-known iterations. When Ewen represented Canada at the 1982 Venice Biennale, this image was featured on the cover of the catalogue and poster that accompanied the exhibition. In Gibbous Moon, the moon dominates the pictorial field, yet it appears ungainly. The dimpled and gouged surface shifts from reddish orange to yellow, the occasional grey patches represent the lunar mares, the spidery lines at the bottom and top left recall some of the playful forms in the Constellations series, 1939–41, by Joan Miró (1893–1983). These details appear as scarring on the moon's surface, much as Ewen had been marked by the constant struggles with his mental health. However, the orange colour and minimal gouging in Gibbous Moon signal it as a very positive representation of the moon; orange was Ewen's favourite colour and he considered it the most sensual one.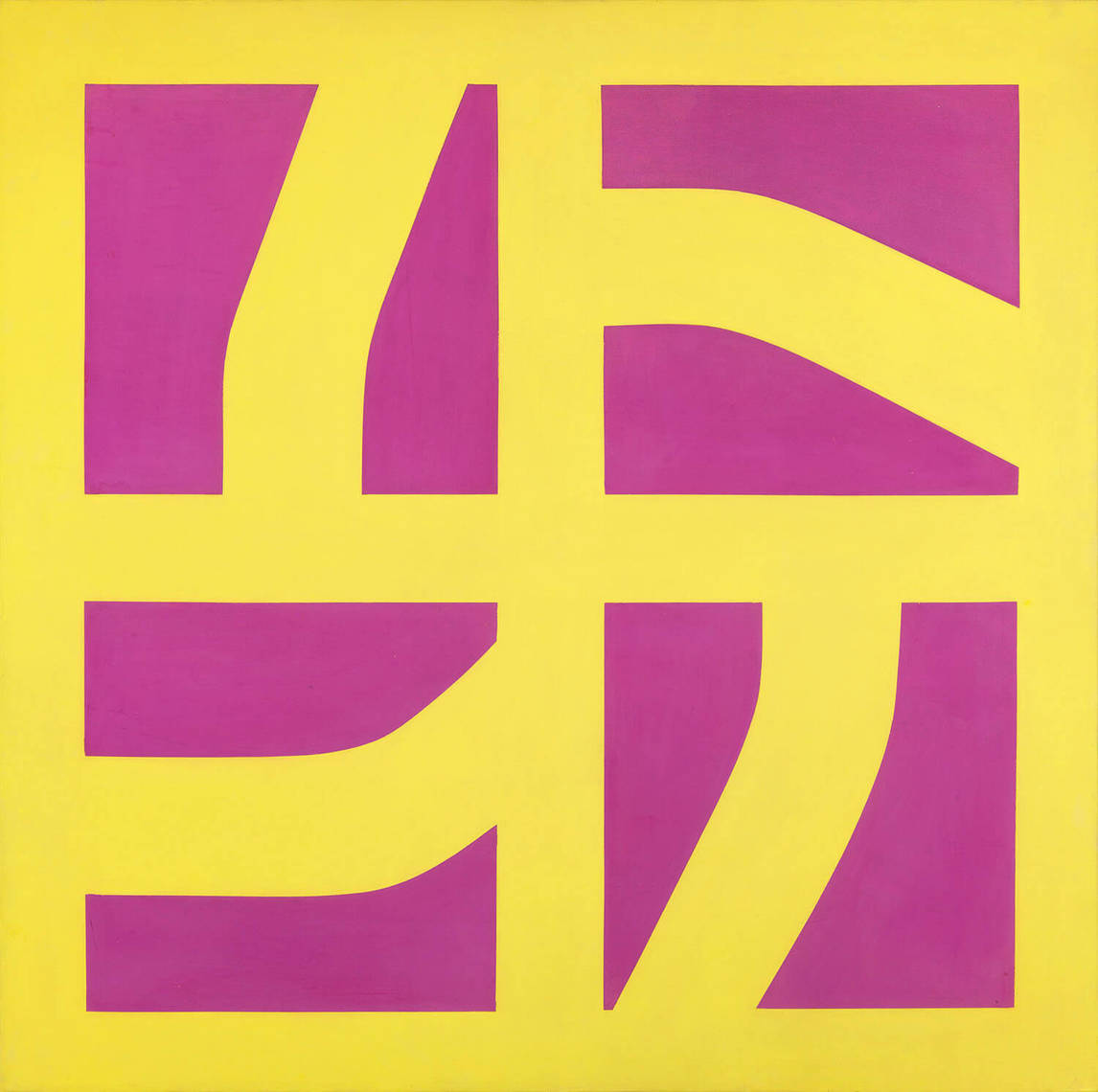 Of all the celestial objects, Ewen identified most closely with the moon. The many phases and types he painted—full, gibbous, half, and crescent; harvest moons; daytime moons; lunar eclipses—represent different sides of Ewen's personality, just as his many diagrams of multiple personality use a single pattern and vary it through rotation, as in Diagram of the Multiple Personality #7, 1966. Author Ron Graham relates: "Ewen becomes noticeably shaky on full-moon days."
Generally the moon portraits, like his self-portraits, have an unsettling quality about them. Ewen often portrays the moon as an awkward isolated orb, mostly at night but occasionally during the day. In other words, just as the sun illuminates the moon but rarely shares the sky with it, society sustained Ewen but he was never comfortable in it. Only on rare occasions does the moon eclipse the sun, just as the artist could overcome his alienation momentarily but never permanently.
Perhaps the moon became Ewen's Mount Fuji, that constant in the prints of the nineteenth-century Japanese artists making woodcuts. That mountain, too, is depicted from different vantage points, in varying scales, but is almost always a feature of the landscape. And like the moon, Mount Fuji is a solitary icon, a spiritual place, a symbol of death and rebirth.