Interior, Fort Street, Montreal [#1] 1951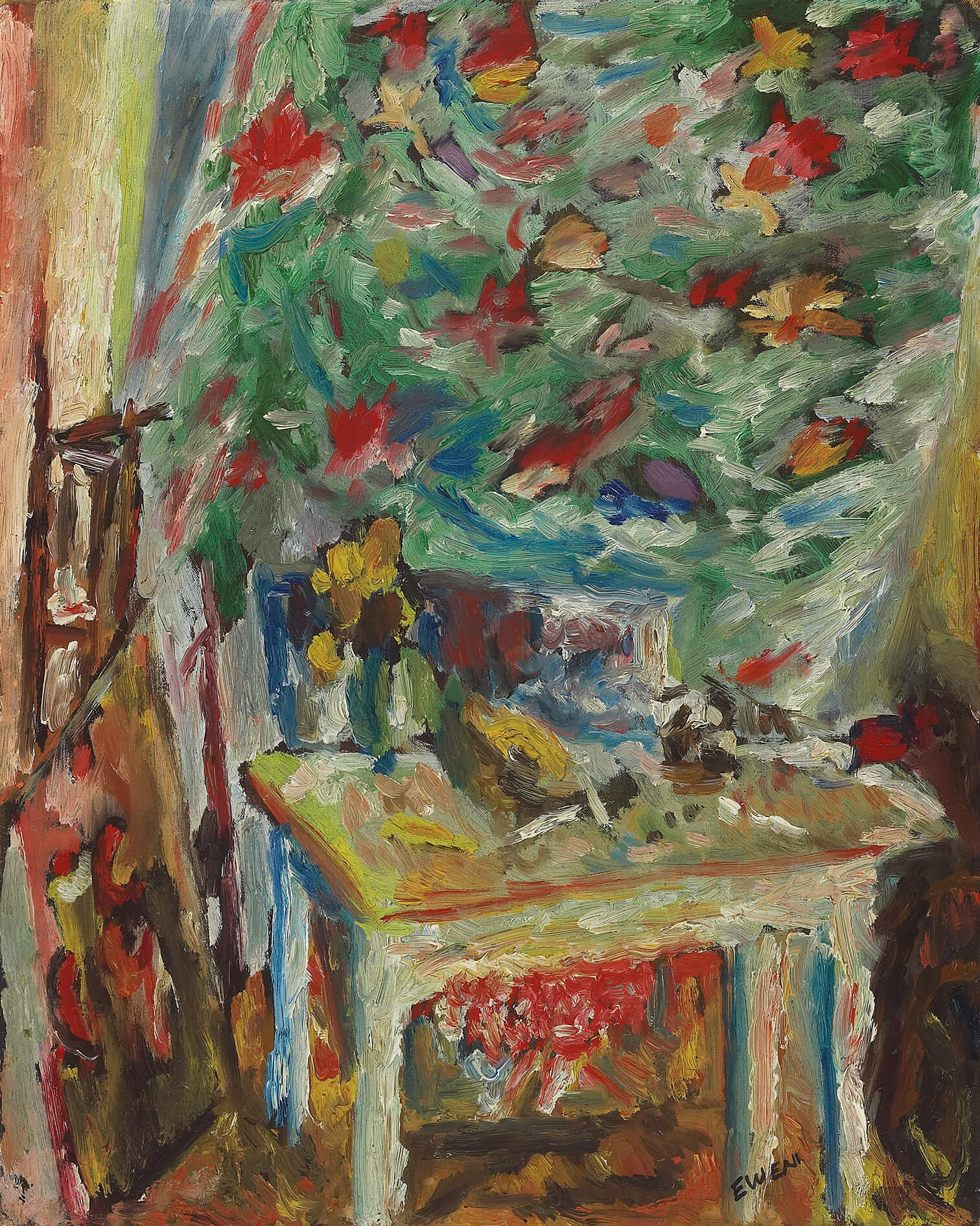 Paterson Ewen's early work shows the influence of both figurative art and abstraction, and Interior, Fort Street, Montreal [#1] is an excellent example. Just as the Post-Impressionist, Nabis artist Pierre Bonnard (1867–1947) does in Interior with Flowers, 1919, Ewen presents a colourful still life that juggles flat surfaces and three-dimensional form, resulting in areas where spatial depth is unreadable, indeterminate, such as the table and what is behind it.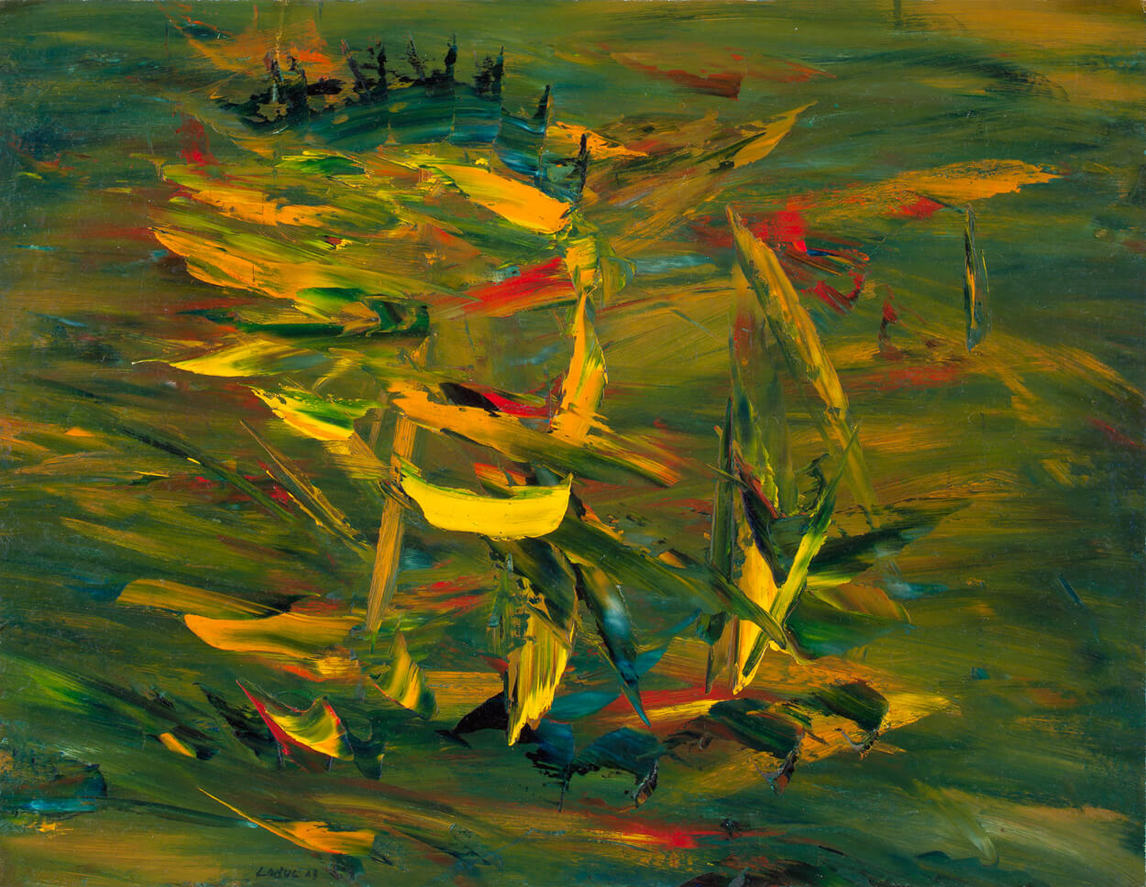 At the same time, the animated brushwork and colour of the background appear to reference Composition and Figure 2, both 1949, by the Automatiste Fernand Leduc (1916–2014), and the use of green and red allude to Nature's Parachutes or 19.47, 1947, by Paul-Émile Borduas (1905–1960). There is an overwhelming feeling of claustrophobia generated by the lack of a clear definition of both form and space. The result is a flat, richly coloured, decorative surface that barely retains the traces of its subject. Ewen later observed of this image: "I was trying to find a justification in an always-tighter composition, but then the realism of the scene was lost."
Ewen found himself in an unusual position when he painted this image. He had begun his career by painting landscapes in the style of James Wilson Morrice (1865–1924), whose work he saw often at the Montreal Museum of Fine Arts, and Goodridge Roberts (1904–1974), his painting teacher at the time. He was also inspired by the work of Paul Cézanne (1839–1906) and Bonnard. As Ewen has described: "I was a pretty straightforward figurative painter influenced by the Post-Impressionists for the first eight years of my work." In 1949, he met Françoise Sullivan (b. 1923) and was soon introduced to the abstract works and Surrealist-inspired ideas of the Automatistes. Unlike many artists in Montreal at the time, Ewen bridged these two distinct communities—the English figurative painters and French abstractionists—and his work shows evidence of a dialogue between the two.
The Automatiste painter Pierre Gauvreau (1922–2011) admired Ewen's early work, including this painting, for "the brutal way he painted [without] theory, and against almost everything, including good taste."