Untitled 1954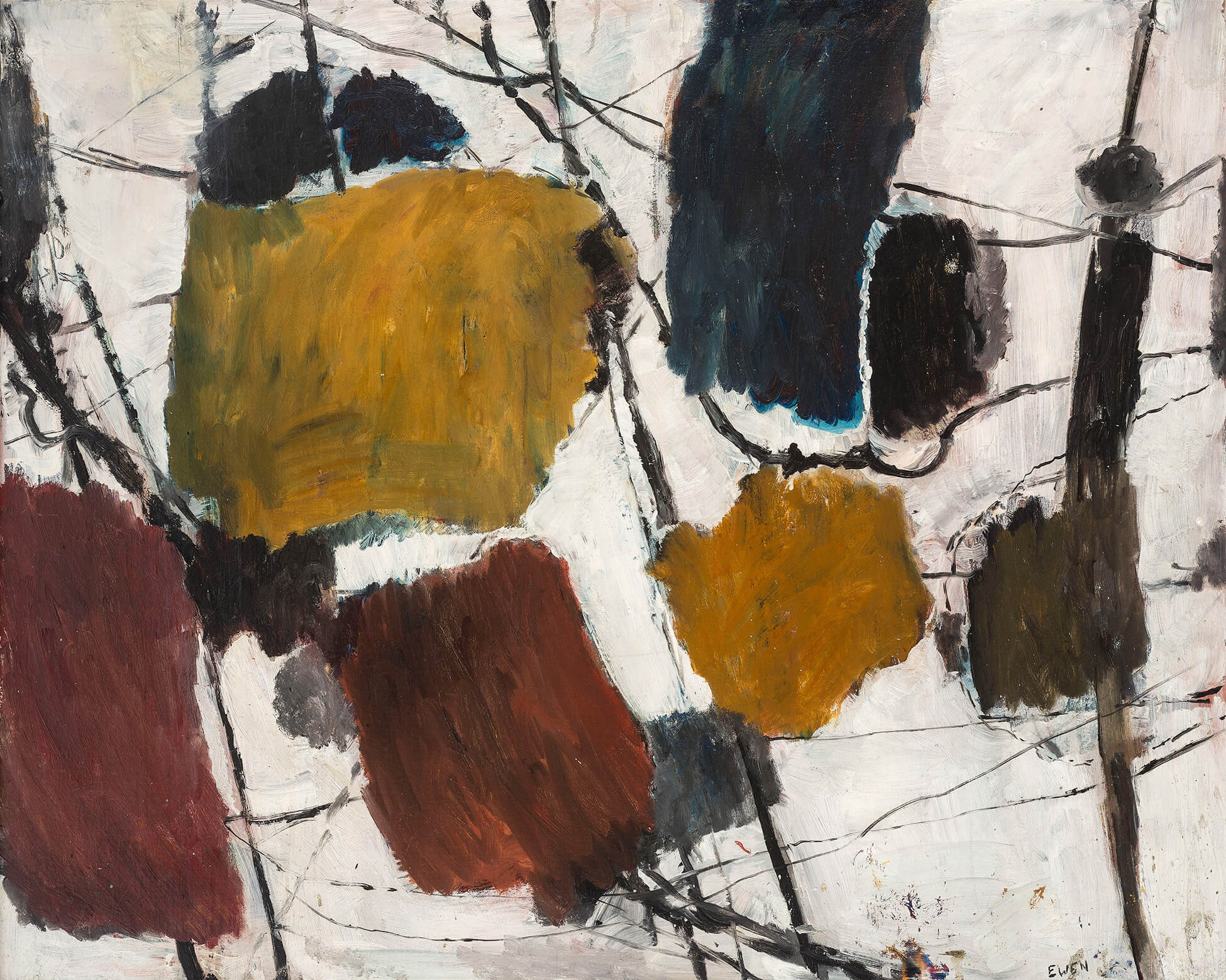 Paterson Ewen's first abstract painting, Untitled, 1954, shows a surprising level of maturity. It bears the traces of Ewen's earlier figurative work with the white field establishing the background and the irregular rectangular forms floating in a space shared with a network of spidery black lines.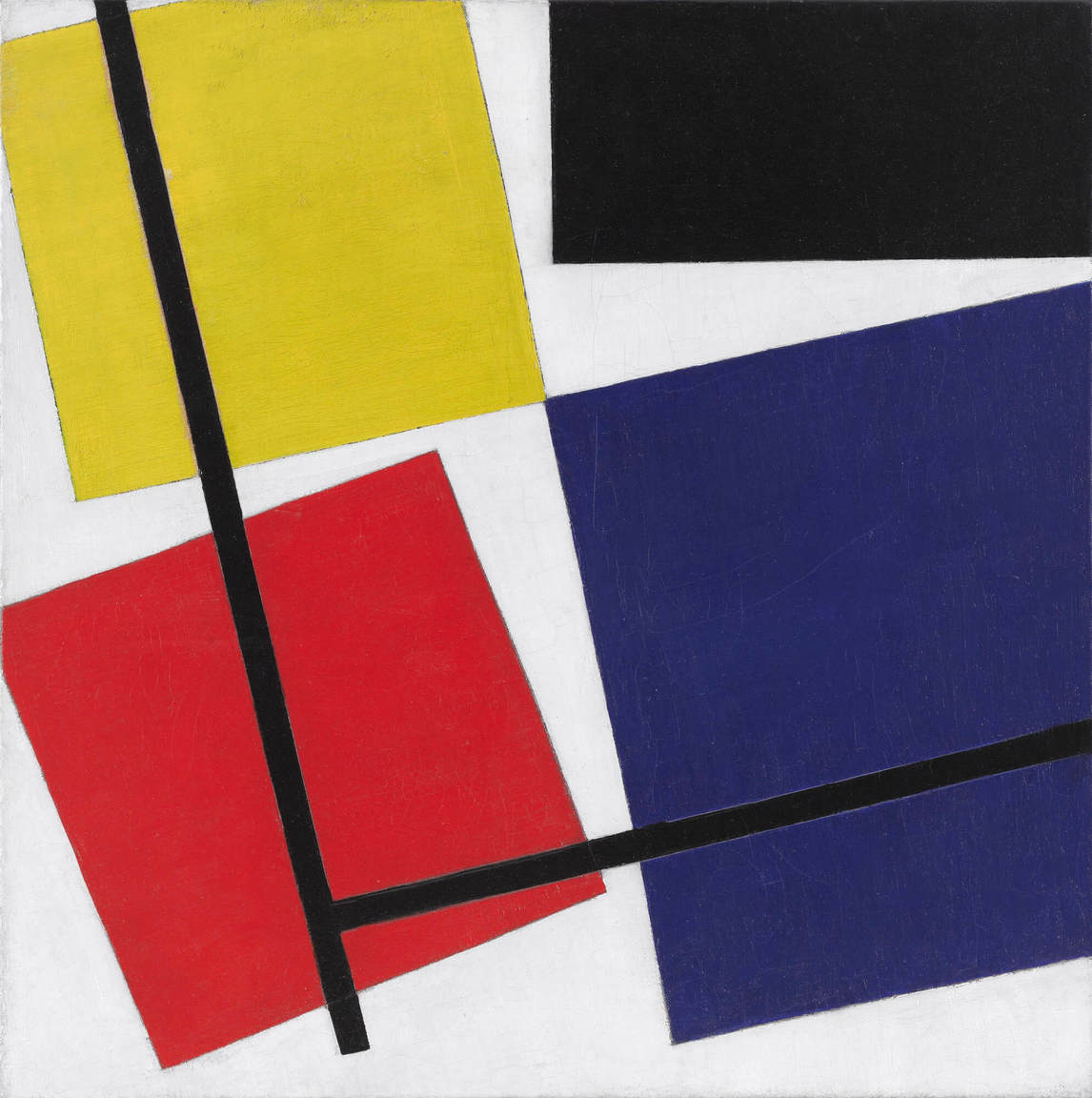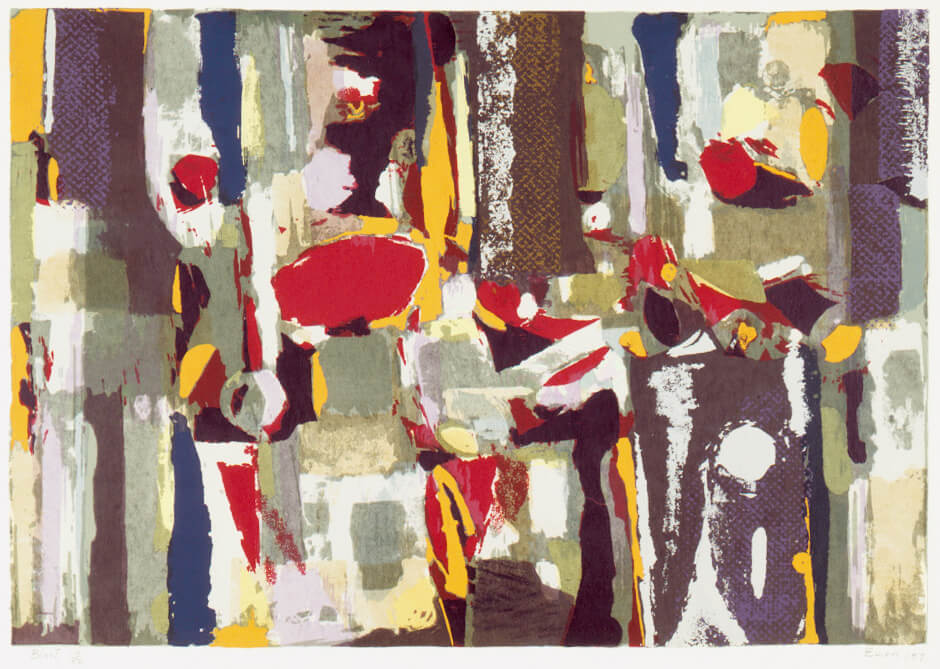 Untitled, 1954, was unlike any art being produced in Montreal at the time and was part of Ewen's ongoing conversation with competing stylistic trends. Ewen explained: "I moved from painting with an emphasis on landscape to something that might resemble Abstract Expressionism as it was going on in New York at the time. It didn't represent the kind of Automatisme that [Paul-Émile] Borduas was pushing because I didn't believe in the palette knife and the palette knife scraping look, so mine were a little more formally organized and they had a landscape quality."
In developing this painting, Ewen may have been influenced by an emerging group of Quebec artists known as the Plasticiens. They favoured the more orderly nonfigurative style of De Stijl painters such as Piet Mondrian (1872–1944) and Theo van Doesburg (1883–1931) who claimed to have found pure abstraction and universality by reducing their works to the essentials of form and colour.
Untitled, 1954, also offers a curious mixture of influences, from the structured forms of first-generation Abstract Expressionist artists like Hans Hofmann (1880–1966) and Robert Motherwell (1915–1991), to the more open, fluid handling of colour of their second-generation followers, including Joan Mitchell (1925–1992), Grace Hartigan (1922–2008), and Sam Francis (1923–1994). Ewen may owe a debt as well to the European Tachists, such as Nicolas de Staël (1914–1955). By the time he painted Untitled, 1954, Ewen had visited New York a couple of times, where both schools of art were experiencing immense success.

Paul-Émile Borduas (1905–1960) began to paint geometric forms in a white space when he moved to Paris in 1955. By then, however, Ewen was already moving toward a more even, all-over pattern, sometimes loosely filled, as in Untitled, 1956, and other times quite dense, as in Blast, 1957.