After the Storm 1917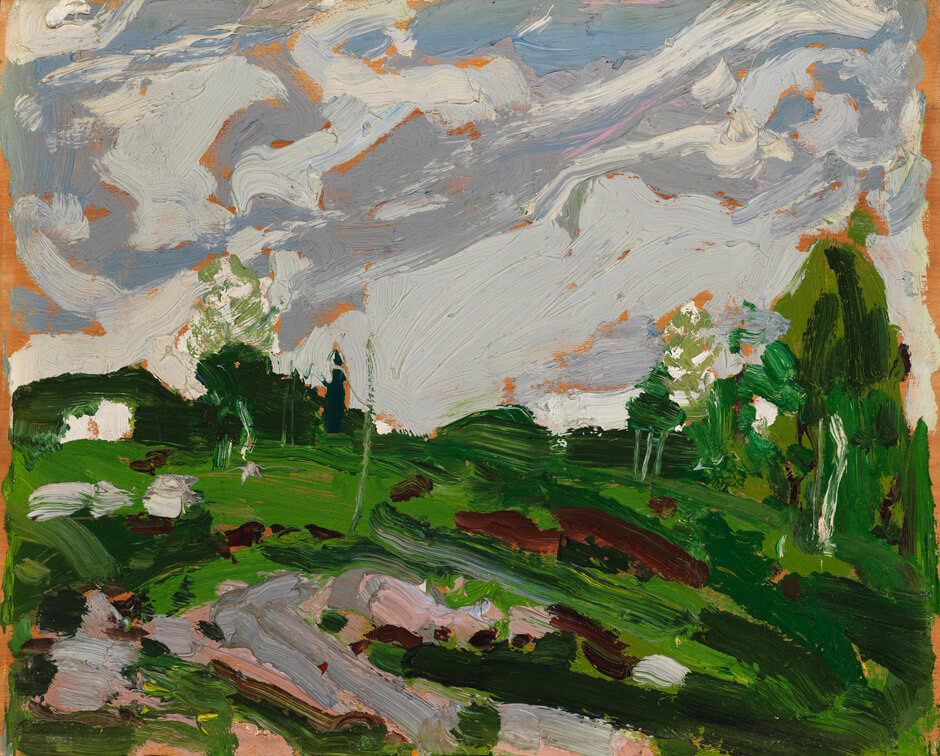 This powerful little panel is one of the last, if not the last, of Thomson's paintings. It offers telling indicators that Harold Town (1924–1990) was right in his conviction that Thomson would have developed further had he lived longer: "At the time of his death a perturbed Thomson was poised at the crevasse between figurative and non-figurative art. Whether he would have survived the jump is a matter of conjecture; that he would have jumped is, to me at least, a certainty."
Despite the war in Europe, the air was crackling with artistic apprehension, tumultuous change, fear of collapse, and an embrace of the unknown. The first decade of the century had already launched a new order: in physics (Albert Einstein), music (Igor Stravinsky), dance (Vaslav Nijinsky), painting (Pablo Picasso), and sculpture (Constantin Brancusi), to name but a few distinct disruptions. The prospect of abstraction had already infected the zeitgeist of the Western world.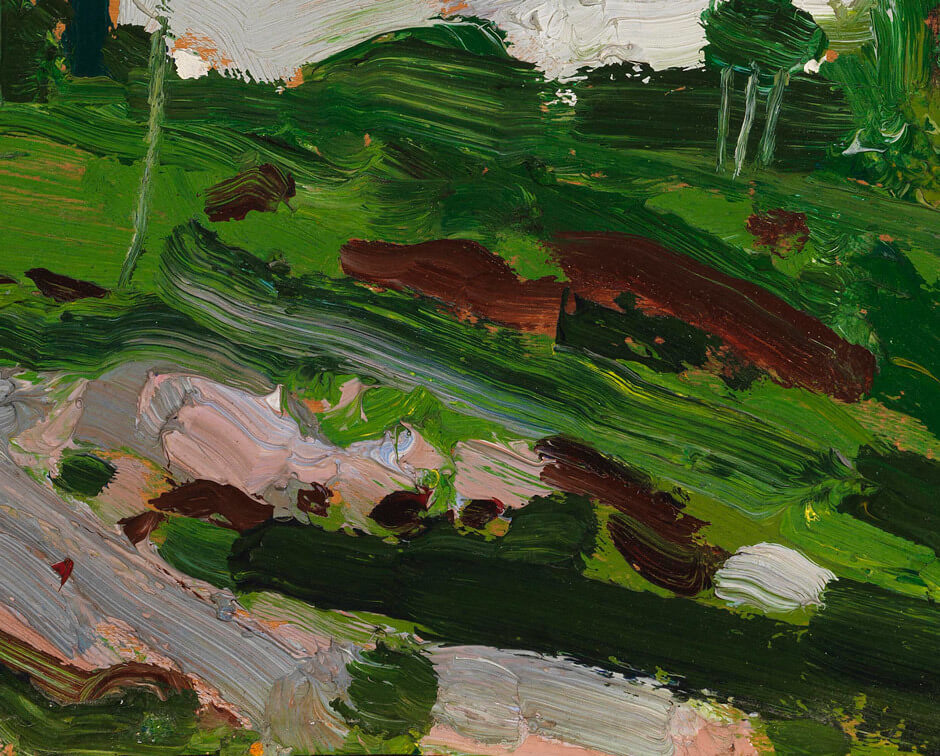 The art market may have been dormant during the war, but the global conflict had invaded artists' minds with brash new ideas, violently reshaping their manner of expression. Canada might have been an outpost in many respects, but Thomson was more in tune with the times than were his colleagues. Lawren Harris (1885–1970), J.E.H. MacDonald (1873–1932), A.Y. Jackson (1882–1974), and Arthur Lismer (1885–1969) were intelligent, curious, and ambitious men, yet they were slow to sense the seismic shift that had occurred in Western art. Thomson was already reacting to it, without yet knowing exactly what it was.
If you magnify After the Storm to the point where the scrambled landscape melts into strokes of pigment, you see pure abstraction. Thomson's short, fitful art education meant that he absorbed things quickly, in a haphazard and frenetic way. It is little surprise, then, that he might have been thinking about abstraction a decade or more before Harris finally gave his mind and heart over to it.