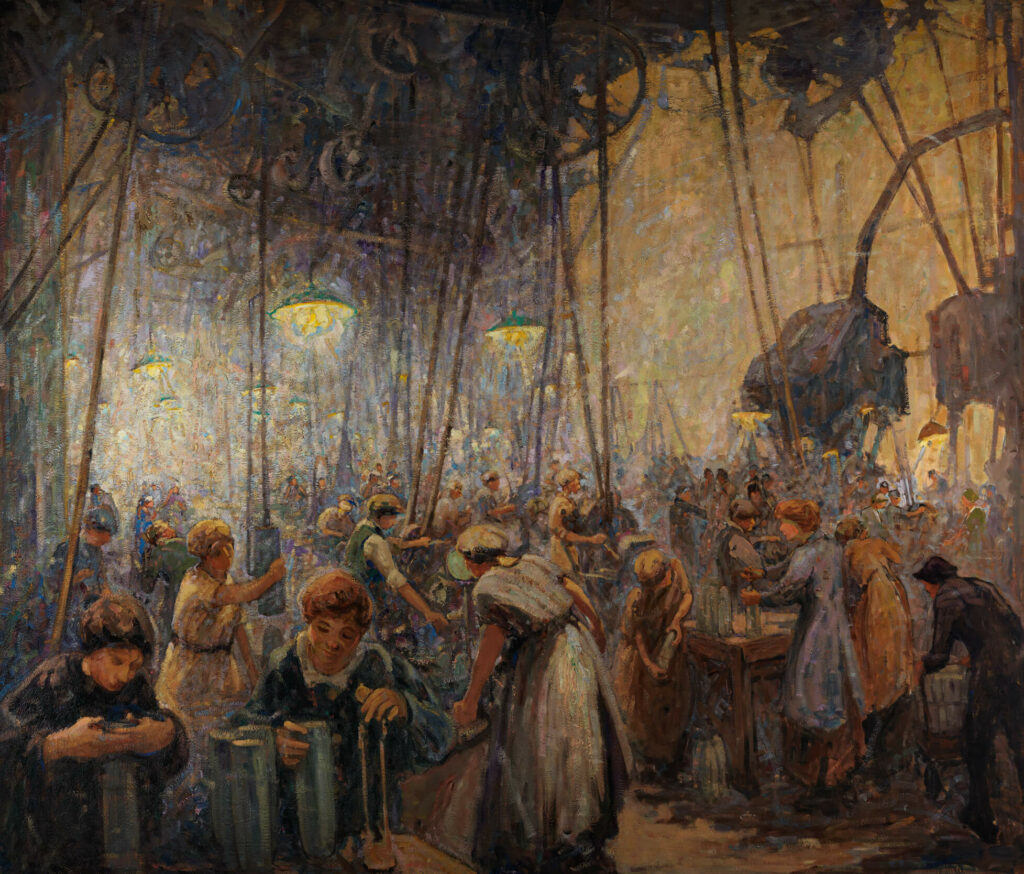 Copyright & Credits
Acknowledgements
From the Author
This book distills my more than half a century's exposure to Canadian military art and history with the goal of initiating a new conversation about war art in Canada. It is dedicated to art historians Maria Tippett and Joan Murray and to historian John MacFarlane, who together built the foundations for this study.
I would like first to acknowledge the influence of my father, historian Gerald S. Graham, who, during the Second World War, served with the Royal Canadian Naval Volunteer Reserve and, subsequently, in the Canadian Army's Historical Section in London, England. There he met my mother, Mary Greey, who worked in Allied Intelligence in the United Kingdom, United States, and Canada during the conflict. A sculptor, painter, and potter, she personally knew several of the artists who feature in this book. She introduced me to her friend Pegi Nicol MacLeod's art and it was MacLeod's paintings that first took me to the Canadian War Museum and an eventual twenty-three-year career as its art curator. The museum's extraordinary art collection and the wonderful people I met there sustain me to this day. For the notable attention that I pay to Indigenous war art I have to thank both my son-in-law Pierre Sabourin and the life-changing work of the Truth and Reconciliation Commission of Canada. Over a period of five years both quietly enabled me to reconsider my own family's five-century history of colonization and, in consequence, my approach to this book.
Special thanks are due to the sponsor of this book, Blake Goldring. It would not exist without him. The ACI team have been quite amazing and what they are doing for Canadian art is inspiring. Consequently, I owe a huge debt of gratitude to the remarkable Sara Angel, the indefatigable Jocelyn Anderson, and superb editor Rosemary Shipton, not to mention Stephanie Burdzy, Michael Rattray, Emily Putnam, Kendra Ward, and Simone Wharton.
Books such as this require detailed detective work to check facts and locate sources and images, not to mention identify dates, locations, materials, and dimensions. I would therefore like to thank the following individuals, many from national, provincial, and municipal institutions, who kindly responded to my questions over the course of its writing: Fiona Anthes, Kirsten Appleyard, Maggie Arbour, David Avery, Matt Baker, Amy Brandon, Rob Brandon, Andrew Burtch, Cyndie Campbell, Mai-yu Chan, Tim Cook, Rory M. Cory, Michele Dale, Victoria Dickenson, Tim Foran, Dale Gervais, Elaine Goble, John Graham, Samuel Graham, Linda Grussani, Greg Hill, Andrew Horrall, Barb Hunt, Shannyn Johnson, Farouk Kauspales, Mary Kavanagh, Gertrude Kearns, Shannon Kilburn, Guislaine Lemay, Mary Ann Liu, Meredith Maclean, Peter MacLeod, Lee-Ann Martin, Sanaz Mazinani, Kaitlin McCormick, Duncan McDowall, Asunción Miralles de Imperial y Pasqual del Pobil, Geneviève Morin, John Moses, Jeff Noakes, Dave O'Malley, Terry Mosher, Peter Neary, Christina Parsons, Caroline Pearson, Bita Pourvash, Lela Radisevic, Alexandre Reeves, Leslie Reid, Paul Robertson, Sonny Ankjær Sahl, Alain Simard, James Smith, René St-Pierre, Lori Temple, Jeff Thomas, Virtue Tran, Chris Van Hezewyk, Scott Waters, Paula Wilson, Morgan Wright, Zoe Yang, and Robyn Zolnai. I am also indebted to the many institutions across Canada that provided the superb images that illuminate this book, in particular the Canadian War Museum.
From the ACI
The Art Canada Institute gratefully acknowledges the generosity of the Title Sponsor of this book, Blake C. Goldring, CM, MSM, CD.
We thank the Founding Sponsor of the Art Canada Institute: BMO Financial Group.
The ACI is honoured to be presenting this book with the Canadian War Museum as a cultural partner, and particularly wishes to thank Robyn Jeffrey, Shannyn Johnson, Manuel Lapensée-Paquette, Meredith McLean, Drew Oliver, and Susan Ross.
The ACI also thanks the other Title Sponsors of the 2021–2022 Canadian Online Art Book Project: Marilyn and Charles Baillie; Alexandra Bennett in memory of Jalynn Bennett; Kiki and Ian Delaney; Lawson Hunter; the Honourable Margaret Norrie McCain; The Stonecroft Foundation for the Arts; and Trinity Development Foundation.
We thank the 2021–2022 Season Sponsors of the Art Canada Institute: the Connor, Clark & Lunn Foundation; The Scott Griffin Foundation; The McLean Foundation; and The Jack Weinbaum Family Foundation.
We are grateful to the Art Canada Institute Leaders: Anonymous; Anonymous; Alexandra Baillie; John and Katia Bianchini; Christopher Bredt and Jamie Cameron; Linda and Steven Diener; Michelle Koerner and Kevin Doyle; Joan and Martin Goldfarb; Tim and Darka Griffin; Lawson Hunter; Richard and Donna Ivey; The Michael and Sonja Koerner Charitable Foundation; Alan and Patricia Koval Foundation; McCarthy Tétrault LLP; The McLean Foundation; Bill Morneau and Nancy McCain Foundation at Toronto Foundation; Partners in Art; Sandra and Jim Pitblado; Tim and Frances Price; Gerald Sheff and Shanitha Kachan Charitable Foundation; The Donald R. Sobey Foundation; The Stonecroft Foundation for the Arts; TD Bank Group; Fred Waks; Bruce V. and Erica Walter; Eberhard and Jane Zeidler; and Sara and Michael Angel.
Appreciation goes as well to our Patrons: Anonymous; Malcolm Burrows and Barbara Dick; Debra and Barry Campbell; Anne-Marie Canning; Cowley Abbott Fine Art; Lilly Fenig; Jane and Michael Freund; Leslie S. Gales and Keith Ray; Roger and Kevin Garland; The Lindy Green Family Charitable Foundation; Franca Gucciardi, matched by McCall MacBain Foundation; Jane Huh; Elaine Kierans and Shawn McReynolds; Trina McQueen; Judith and Wilson Rodger; Fred and Beverly Schaeffer; Michael Simmonds and Steven Wilson; Andrew Stewart and Kathy Mills; Carol Weinbaum; and Robin and David Young.
Gratitude goes as well to our Founding Patrons, who supported the Art Canada Institute in its first year: Jalynn Bennett, The Butterfield Family Foundation, David and Vivian Campbell, Albert E. Cummings, The Fleck Family, Roger and Kevin Garland, Glorious and Free Foundation, Gluskin Sheff + Associates, The Scott Griffin Foundation, Gershon Iskowitz Foundation, The Michael and Sonja Koerner Charitable Foundation, Michelle Koerner and Kevin Doyle, Phil Lind and Ellen Roland, Sarah and Tom Milroy, Partners in Art, Sandra L. Simpson, Stephen Smart, Nalini and Tim Stewart, and Robin and David Young.
The ACI wishes to thank the Agnes Etherington Art Centre, Kingston (Jennifer Nicoll); Áísínai'pi (or Writing-on-Stone) Provincial Park, Alberta (Aaron Domes); Archives of Manitoba, Winnipeg; Archives of Ontario, Toronto (Serge Paquet); Art Gallery of Greater Victoria (Stephen Topfer); Art Gallery of Hamilton (Christine Braun); Art Gallery of Nova Scotia, Halifax (Shannon Parker, Troy Wagner); Beinecke Rare Book and Manuscript Library, Yale University, New Haven (Rebecca Aldi, Angela Moore); Bomber Command Museum, Nanton; British Museum, London (Lucia Rinolfi); The Broad Museum, Los Angeles (Jeannine Guido); Canadian Museum of History, Gatineau (Shannon Mooney, Erin Wilson); Canadian Press Images (Andrea Gordon); Canadian Research Knowledge Network (Émilie Lavallée-Funston); Christopher Cutts Gallery, Toronto (Christopher Cutts, Julia Marcello); Chronicle Herald, Halifax (Rachel Cartwright); Cinémathèque Québécoise, Montréal (Nicolas Dulac, Antoine Prillieux); City of Toronto Art Collection (Neil Brochu); City of Toronto Parks (Catherine Machado); City of Vancouver Archives; City of Welland Heritage Council (Brenda Larouche, Nora Reid, Jane Walker-Scott, Daniella Wright); Confederation Centre of the Arts, Charlottetown (Kevin Rice); Conundrum Press, Wolfville (Sarah Sawler); Denver Art Museum (Meghan Shaw); Department of Canadian Heritage, Ottawa (Devin Brazeau); Department of National Defense, Ottawa; Dorset Fine Arts (David Hannan); doublespace photography (Younes Bounhar); Edward Burtynsky Studio (Edward Burtynsky, Marcus Schubert, Alanna Joanne Smith); Esplanade Arts and Heritage Centre Museum, Medicine Hat (Timothy McShane); Estate of Andre Biéler (Philippe Baylaucq); Estate of Paraskeva Clark (Clive Clark and Panya Clark Espinal); Estate of Allan Collier (Ian Collier); Estate of Greg Curnoe (Sheila Curnoe); Estate of Lawren S. Harris (Stew Sheppard); Estate of Yousuf Karsh (Julie Grahame); Estate of Marion Long; Estate of Kazuo Nakamura (Elaine Nakamura); Estate of Daphne Odjig (Stan Somerville); Estate of Hilda Woolnough (John Hopkins); Fondation Armand-Vaillancourt (Joanne Beaulieu); Founders' Gallery, The Military Museums, Calgary (Dick Averns); Friends of Guild Park Toronto; Gershon Iskowitz Foundation (Nancy Hushion); Getty Images; Gilcrease Museum, Tulsa; Glenbow Museum, Calgary (Melanie Kjorlien); Global Affairs Canada (Leah Iselmoe, Kerry Goodfellow); Globe and Mail Archives; Henry and Ellen Belkin Art Gallery, Vancouver (Teresa Sudeyko); Historic Royal Palaces (Laura Hutchinson, Annie Heron); Historic Sites Association of Newfoundland and Labrador (Andrea MacDonald); Horizon Health Network New Brunswick; House of Commons, Ottawa (Beuris Lahaie, Rheian Shannon); Huntington Library and Art Gallery, San Marino; Jeff Wall Studio (Cora Hall, Jeff Wall); Kent Monkman Studio (Carolyn Gordon, Adrien Hall, Kent Monkman); Library and Archives Canada/The Brechin Group; Lord Cultural (Dov Goldstein); Maclean's Archives; Masters Gallery Ltd., Calgary (Ida Nagy); McCord Museum, Montreal (Sophie Granger, Laurence W.); Memorial University Digital Archive, St. John's; Moriyama and Teshima Architects (Katie Weber); Morris and Helen Belkin Art Gallery, Vancouver (Teresa Sudeyko); National Film Board of Canada, Montreal (Alexandra Hubert); National Gallery of Canada, Ottawa (Raven Amiro); New Brunswick Museum, Saint John (Leigh Ann Allen, Peter Larocque, Jennifer Longon, Julie Meade); Nicholas Metivier Gallery, Toronto (Carly Shiff); Paul Cummins Ceramics (Paul Cummins, Elyssa Fagan); Print Refinery, Winnipeg (Camryn Clark); Public Art Bureau, Montreal; Red Ochre Gallery, St. John's (Brenda McClellan); The Rooms Corporation of Newfoundland and Labrador, Provincial Museum Division (Lori Temple); Royal Canadian Mint, Ottawa (Alesia Rowell); Royal Danish Library, Copenhagen (Helle Brünnich Pedersen, Signe Pagh Milling); Royal Museum of Fine Arts Belgium, Brussels; Royal Ontario Museum, Toronto (Laura Fox, Nicola Woods); Ryerson Image Centre, Toronto (Gaëlle Morel, Feven Tesfamariam); SFU Galleries, Burnaby (Christina Hedlund); SOCAN (Gilles Lessard); St. Paul's Cathedral, London (Simon Carter); Stephen Bulger Gallery, Toronto (Sasha Furlani, Robyn Zolnai); Studio Libeskind (Amanda de Beaufort); Tag Art Gallery, St. Catherine's (Frank Goldspink, Tom Goldspink); Susan Hobbs Gallery, Toronto (Susan Hobbs); Tate Gallery, London (Fintan Ryan); Toronto Dominion Bank Archives (Stuart Keeler); Toronto Public Library (Beau Levitt); Torstar Syndicate (Mariya Vadera); University of British Columbia Library, Vancouver (Weiyan Yan); University of Cambridge Museum of Archaeology and Anthropology (Wendy Brown, Melanie Norton Hugow); Veterans Affairs Canada (Karly Thomsen); Walter Phillips Gallery, Banff (Jacqueline Bell); Woodland Cultural Centre, Brantford (Tara Froman); Aislin, Bill Badzo, Karen Bailey, Mary Anne Barkhouse, Sarah Beck, Rebecca Belmore, Luben Boykov, Edward Burtynsky, Geoff Butler, David Collier, Don Connolly, Rosalie Favell, nichola feldman-kiss, Elaine Goble, Jamelie Hassan, Leslie Hossack, Robert Houle, Barb Hunt, Allan Harding MacKay, Mary Kavanagh, Gertrude Kearns, Thomas Kneubühler, Shaney Komulainen, Andrew Kulin, Guy L'Heureux, Maskull Lasserre, Johnnene Maddison, Sanaz Mazinani, Shelley Niro, Leslie Reid, JoAnne Rivers, Elizabeth Salomons, John Scott, Riley Snelling, Trevor Solway, Charles Stankievech, Barbara Steinman, Bruce Stewart, Adrian Stimson, Norman Takeuchi, Althea Thauberger, Jeff Thomas, Richard Tompkins, Bev Tosh, Scott Waters, and Andrew Wright.
The ACI also recognizes the additional private collectors who have given permission for their works to be published in this edition.
---
Image Sources
Every effort has been made to secure permissions for all copyrighted material. The Art Canada Institute will gladly correct any errors or omissions.
---
Credits for Cover Images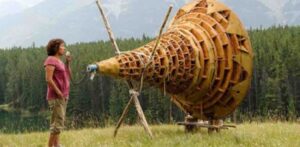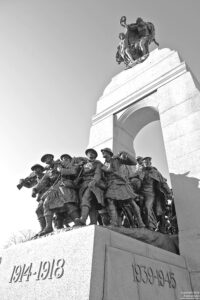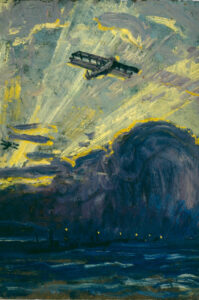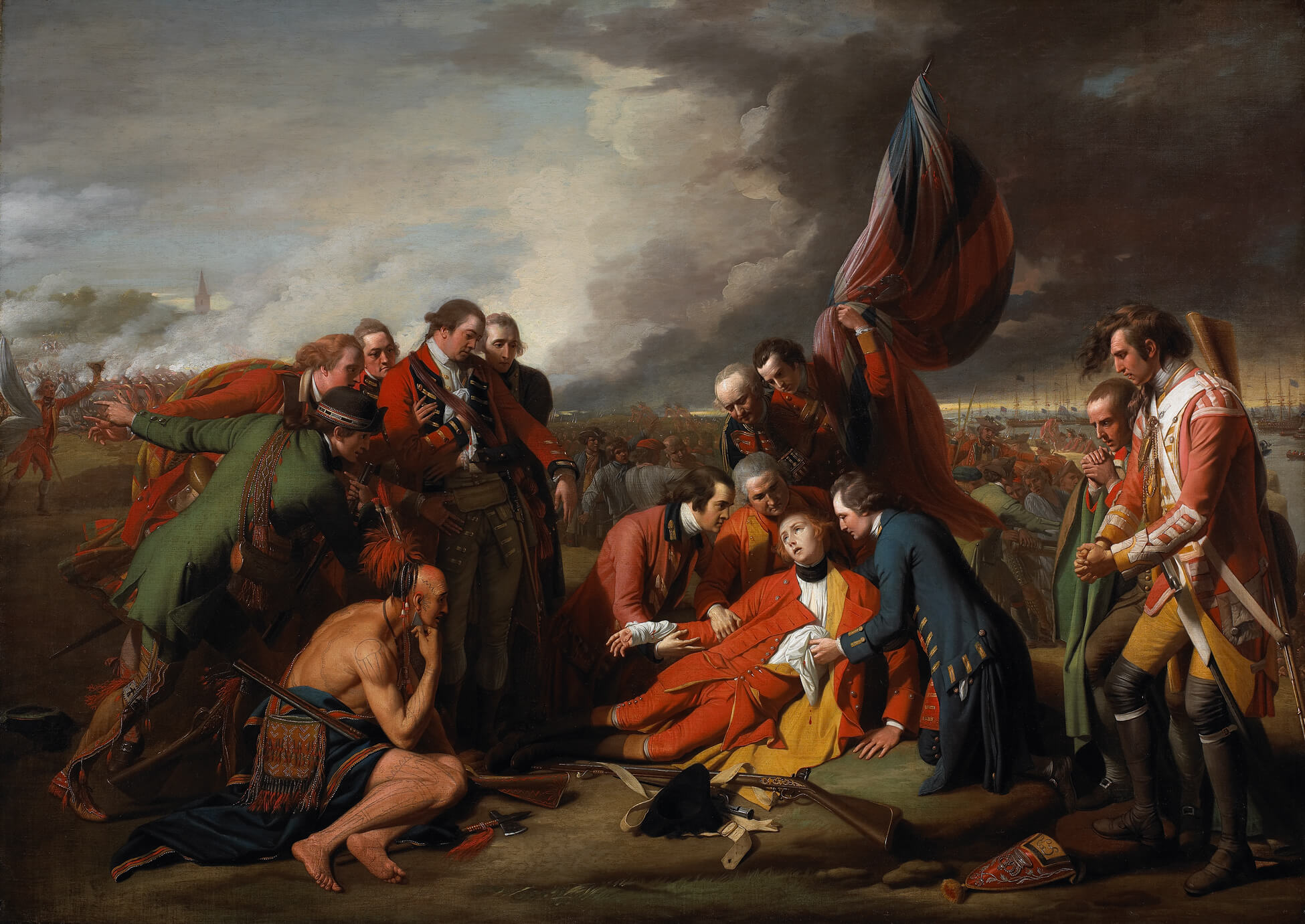 ---
Credits for Banners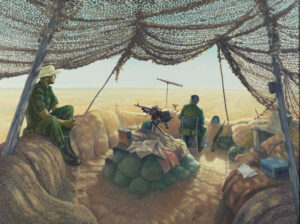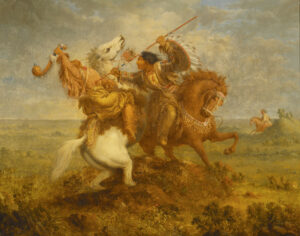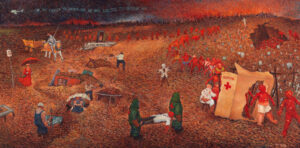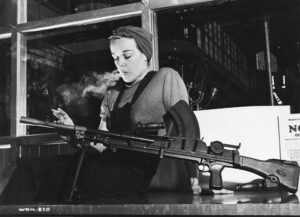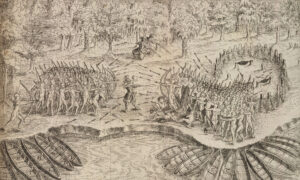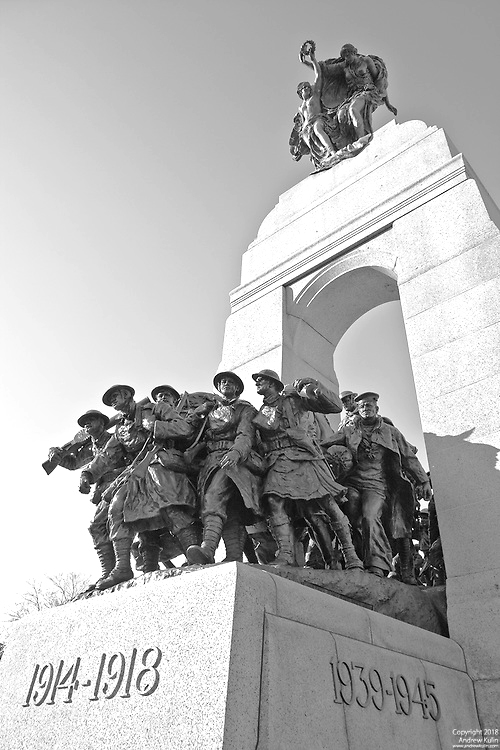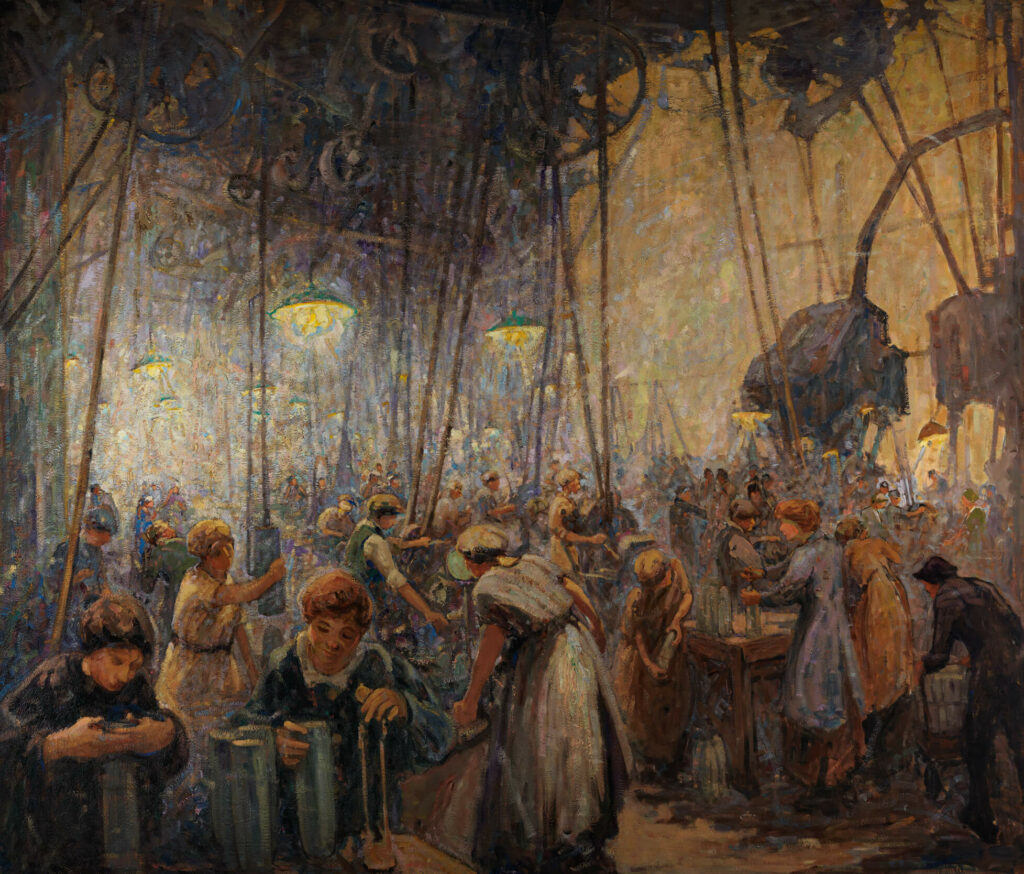 ---
Credits for works and photographs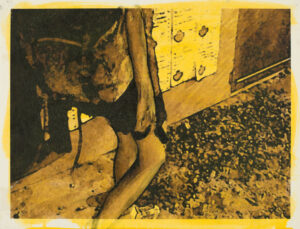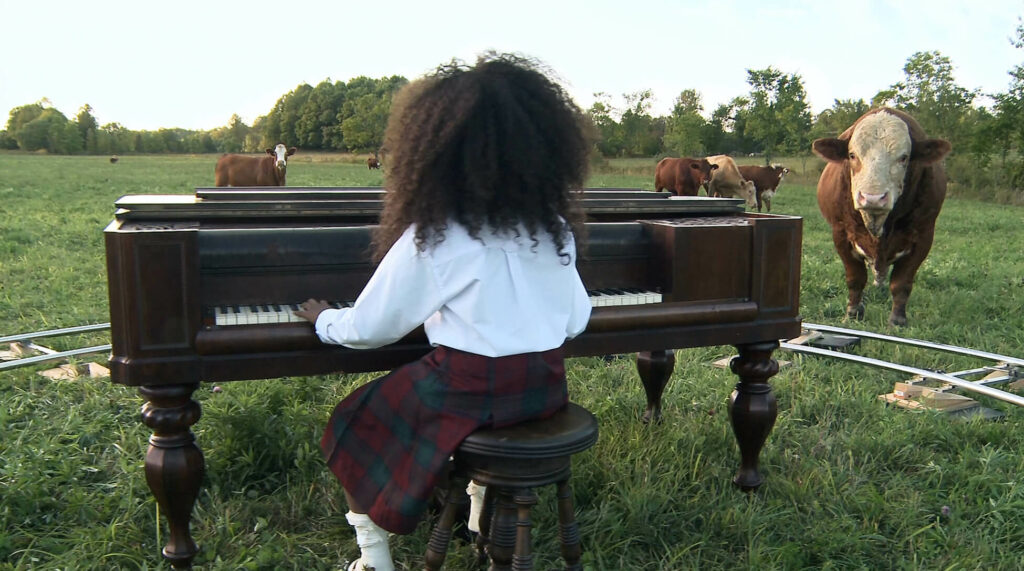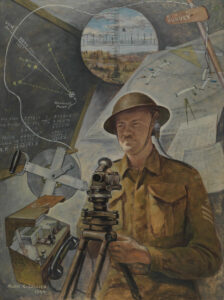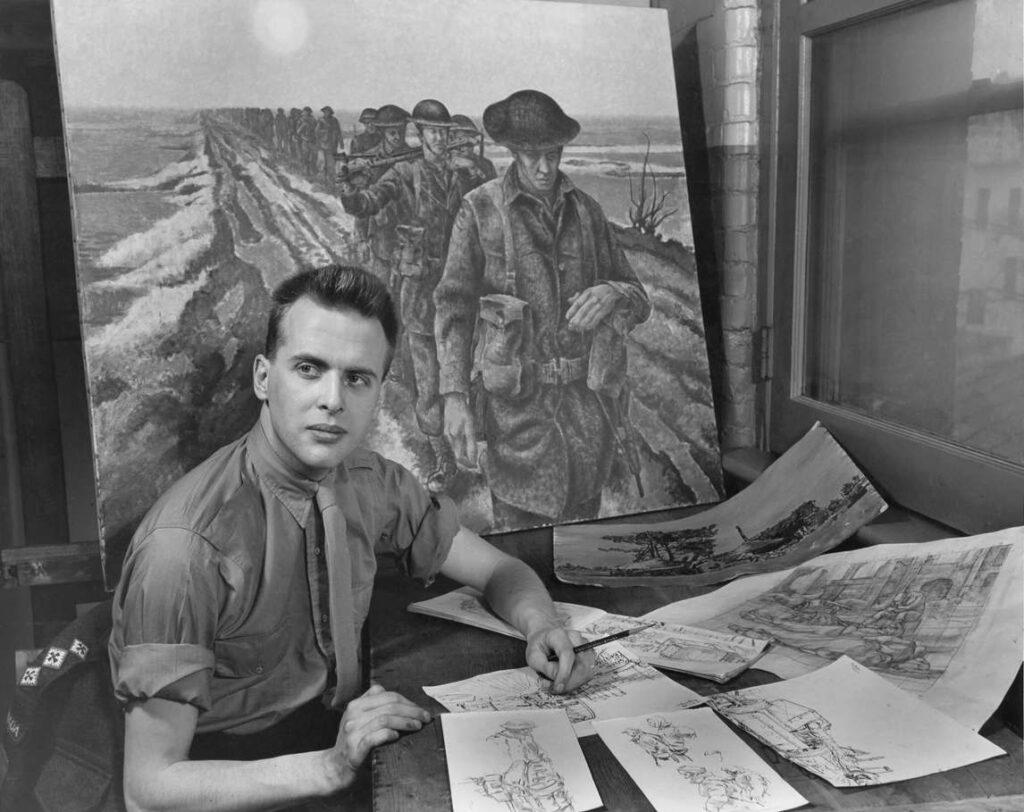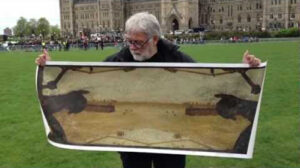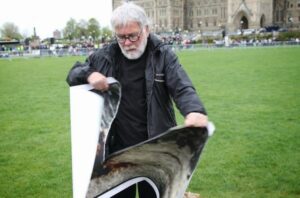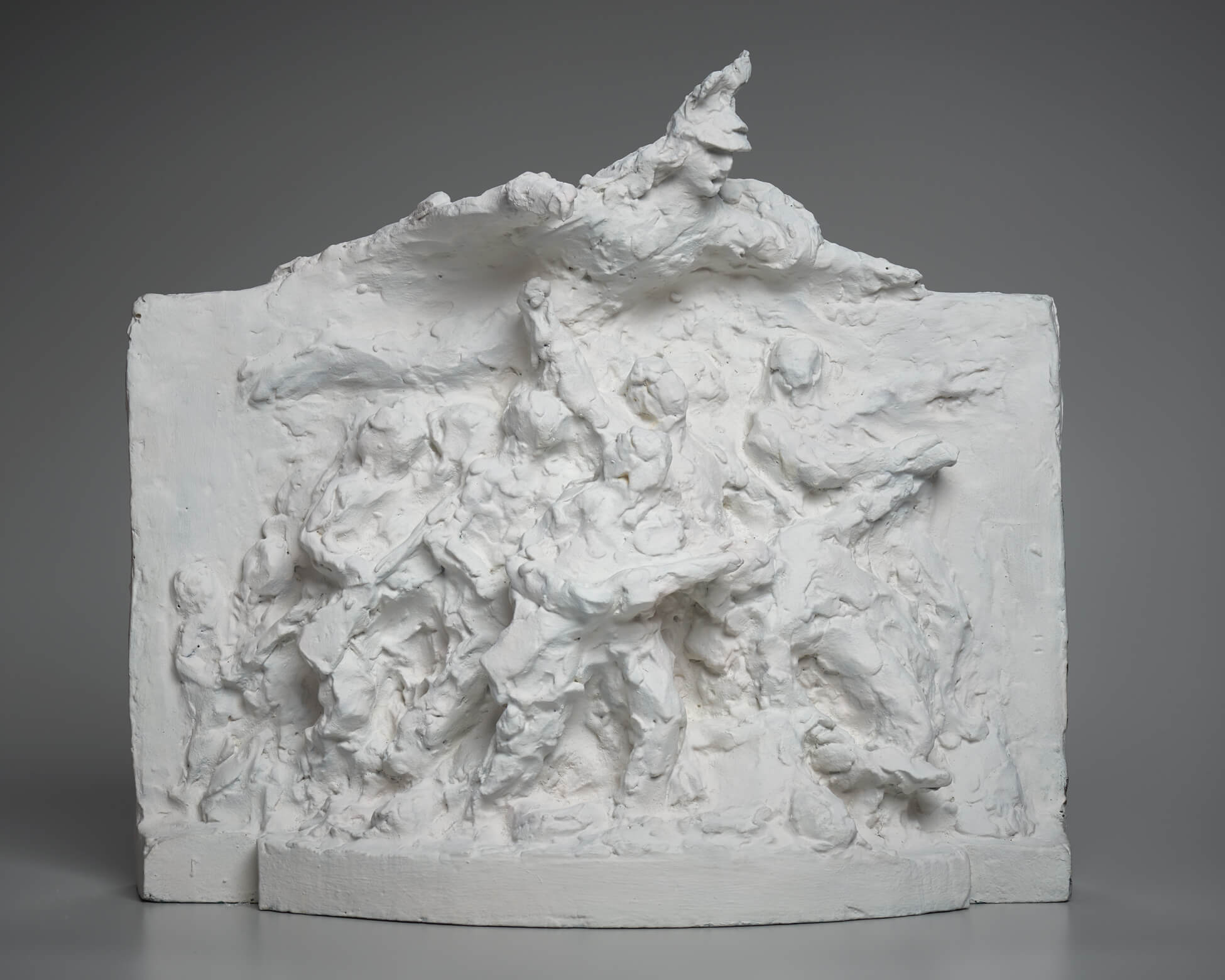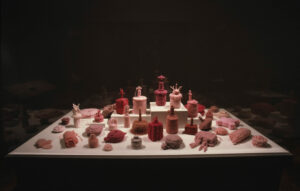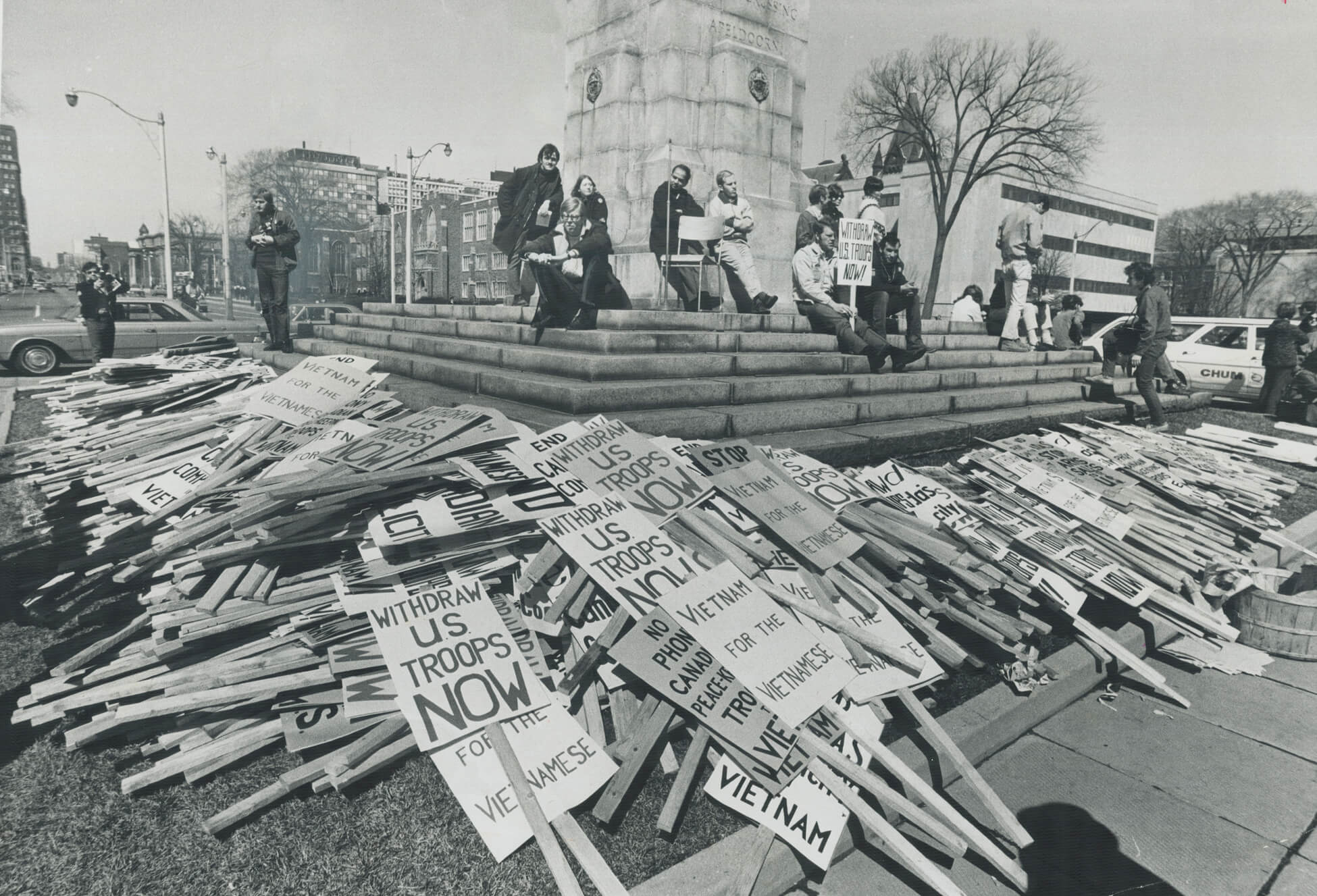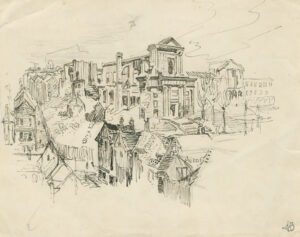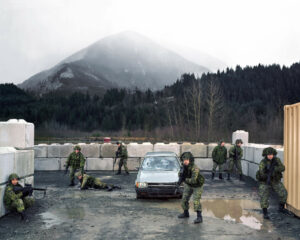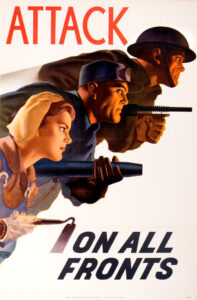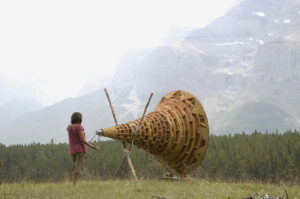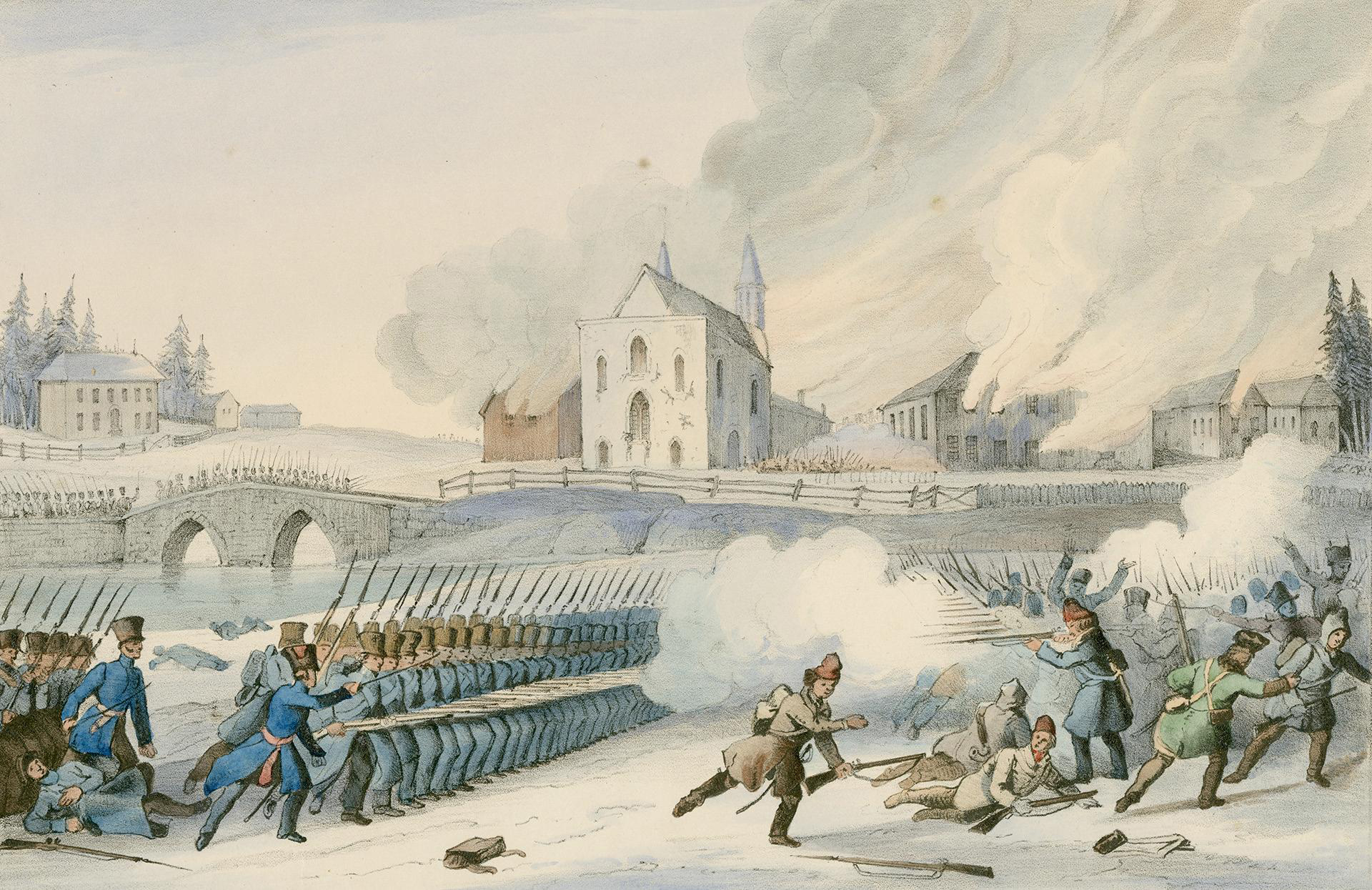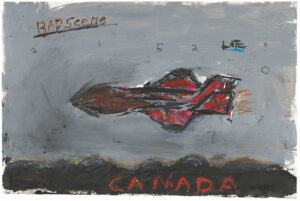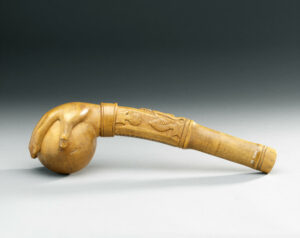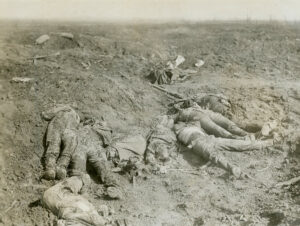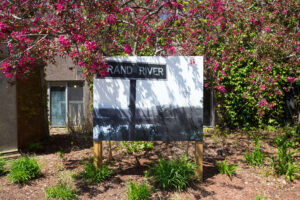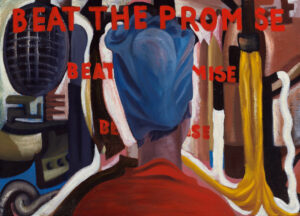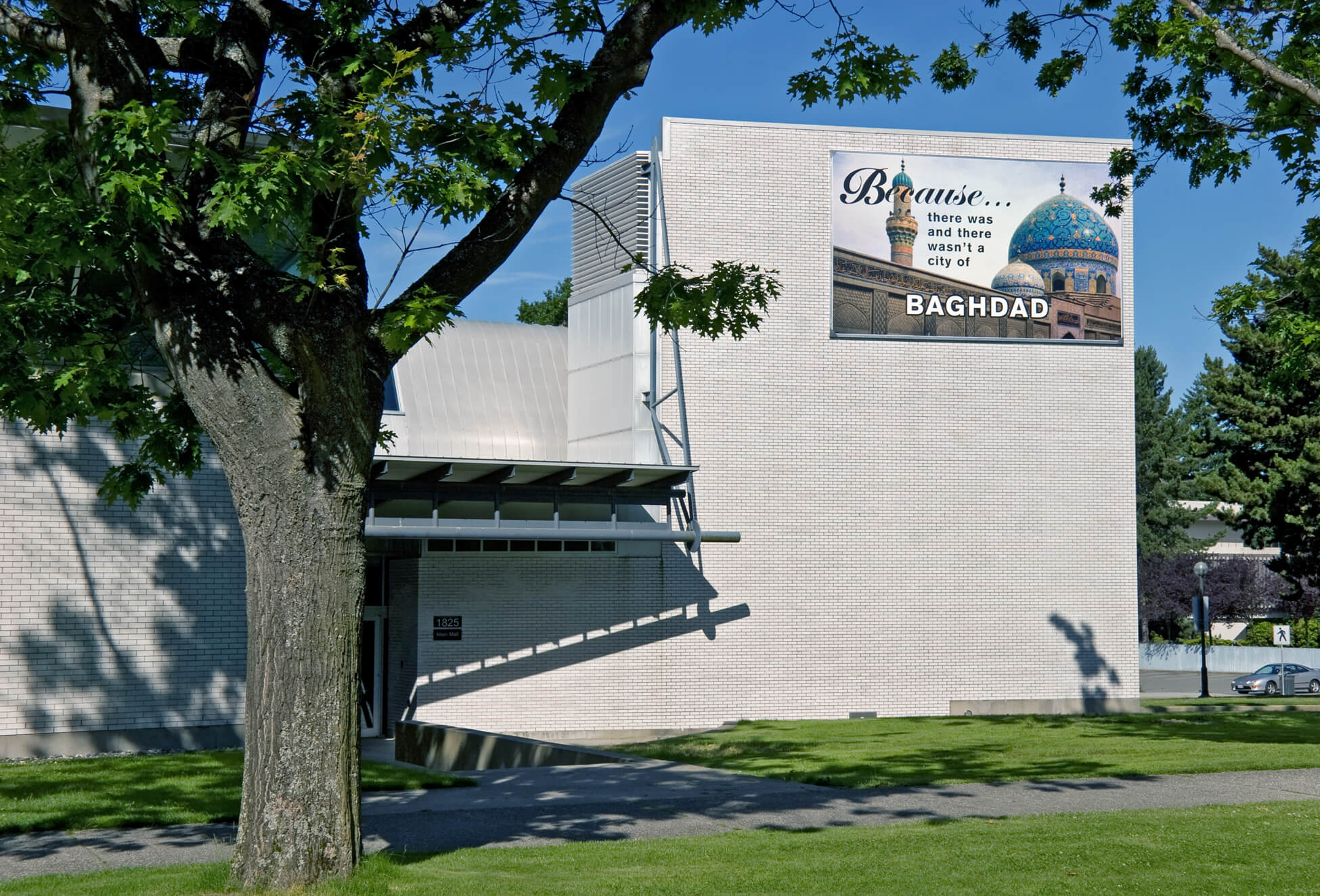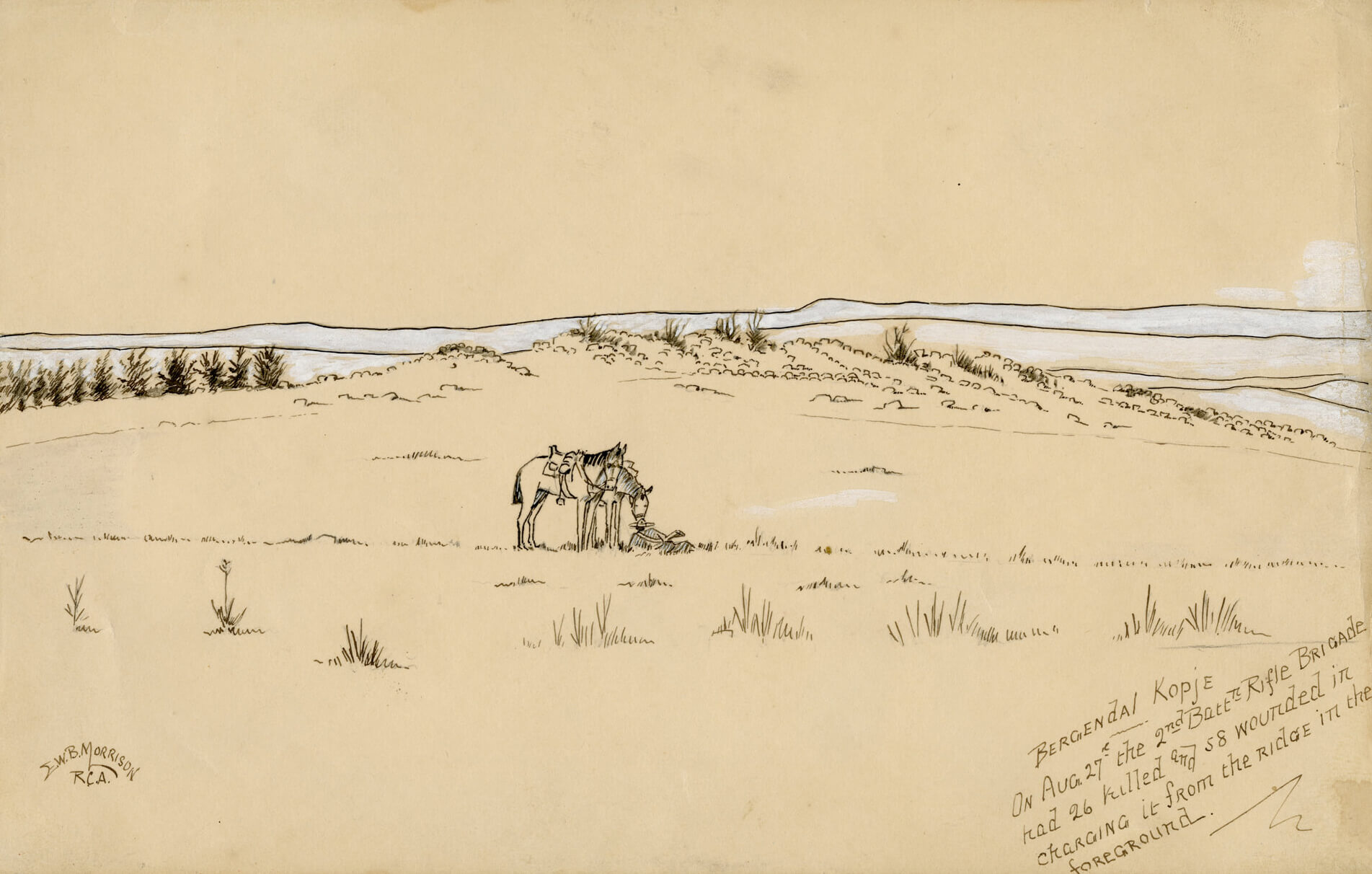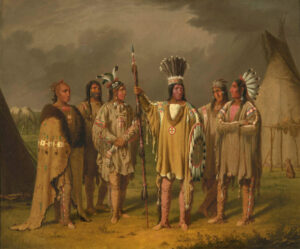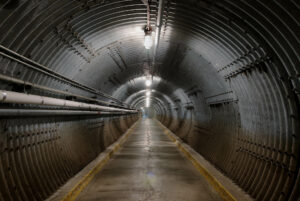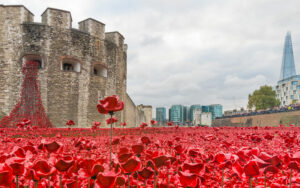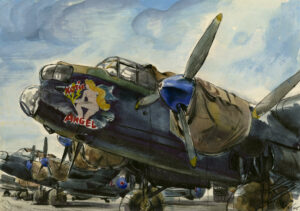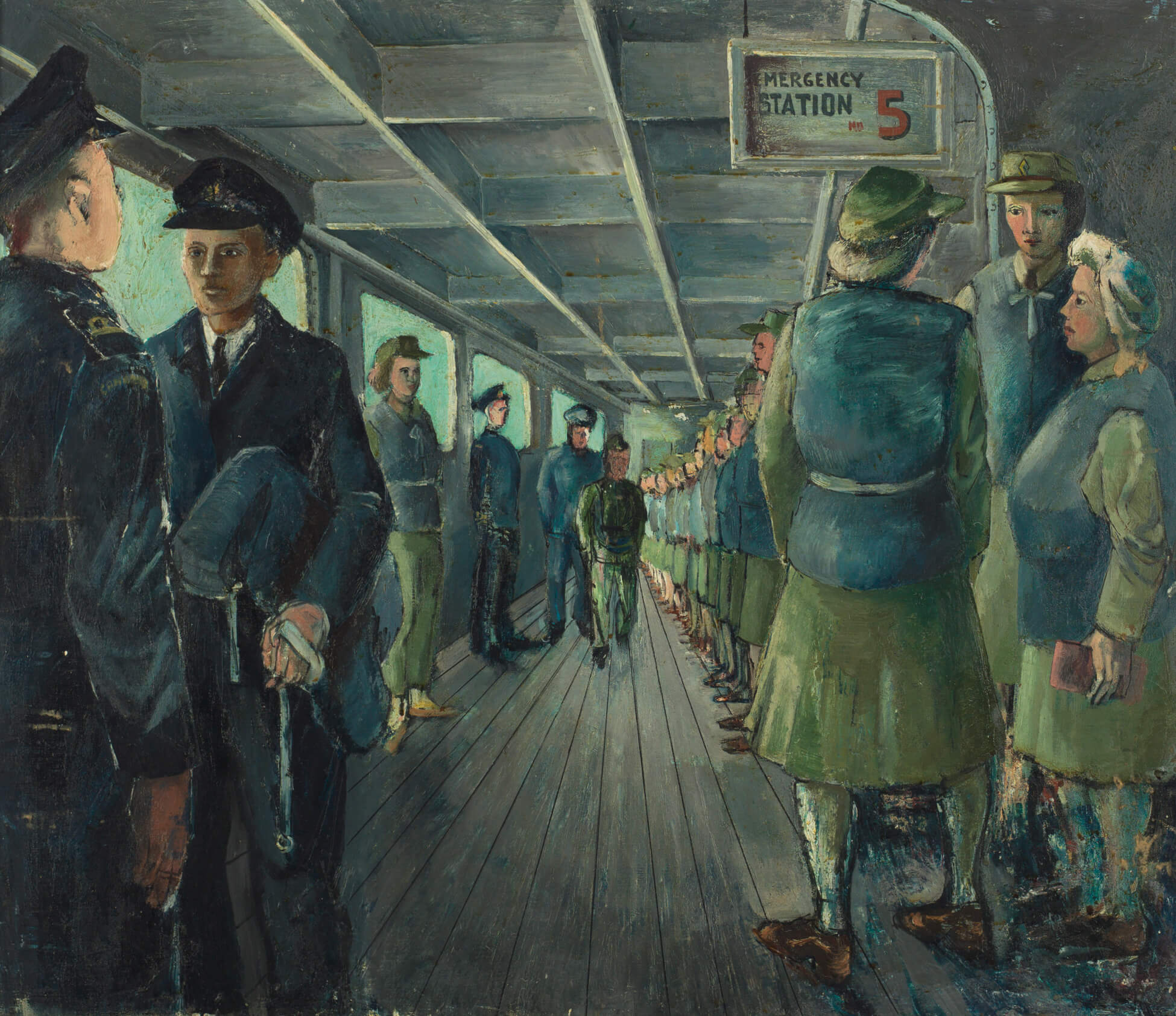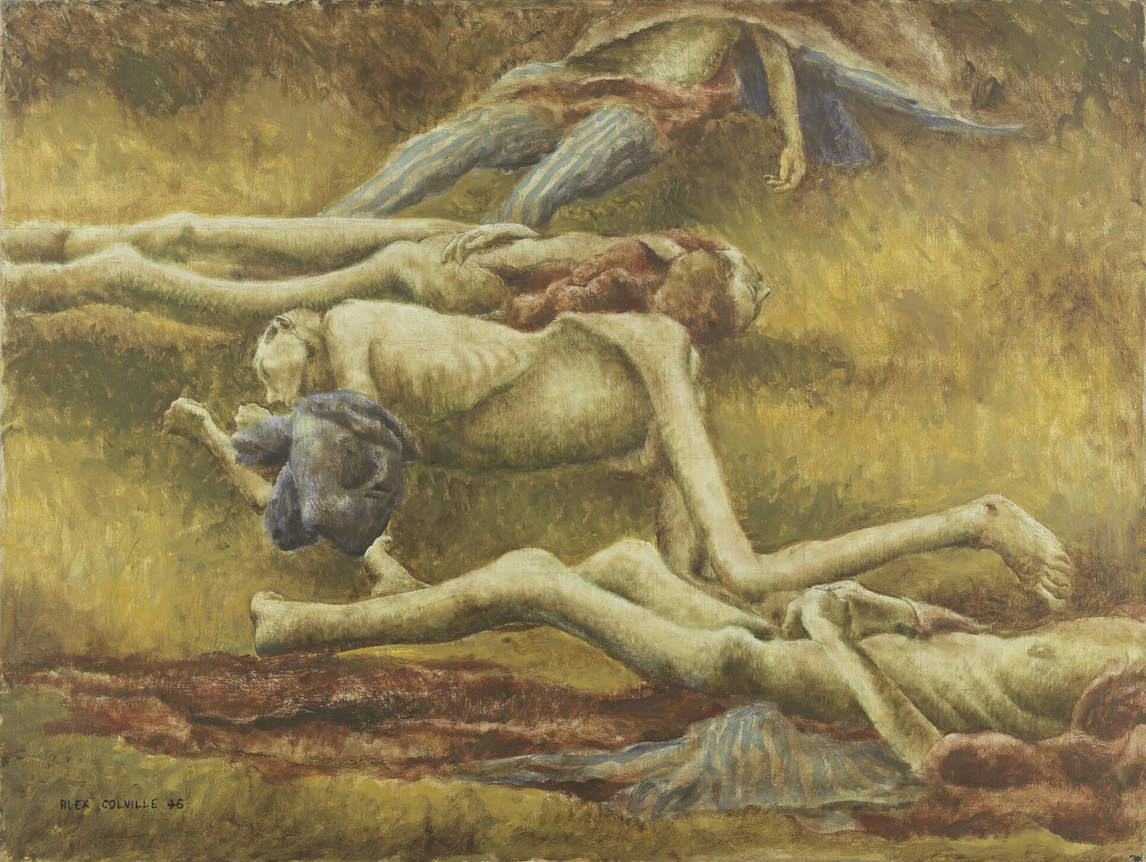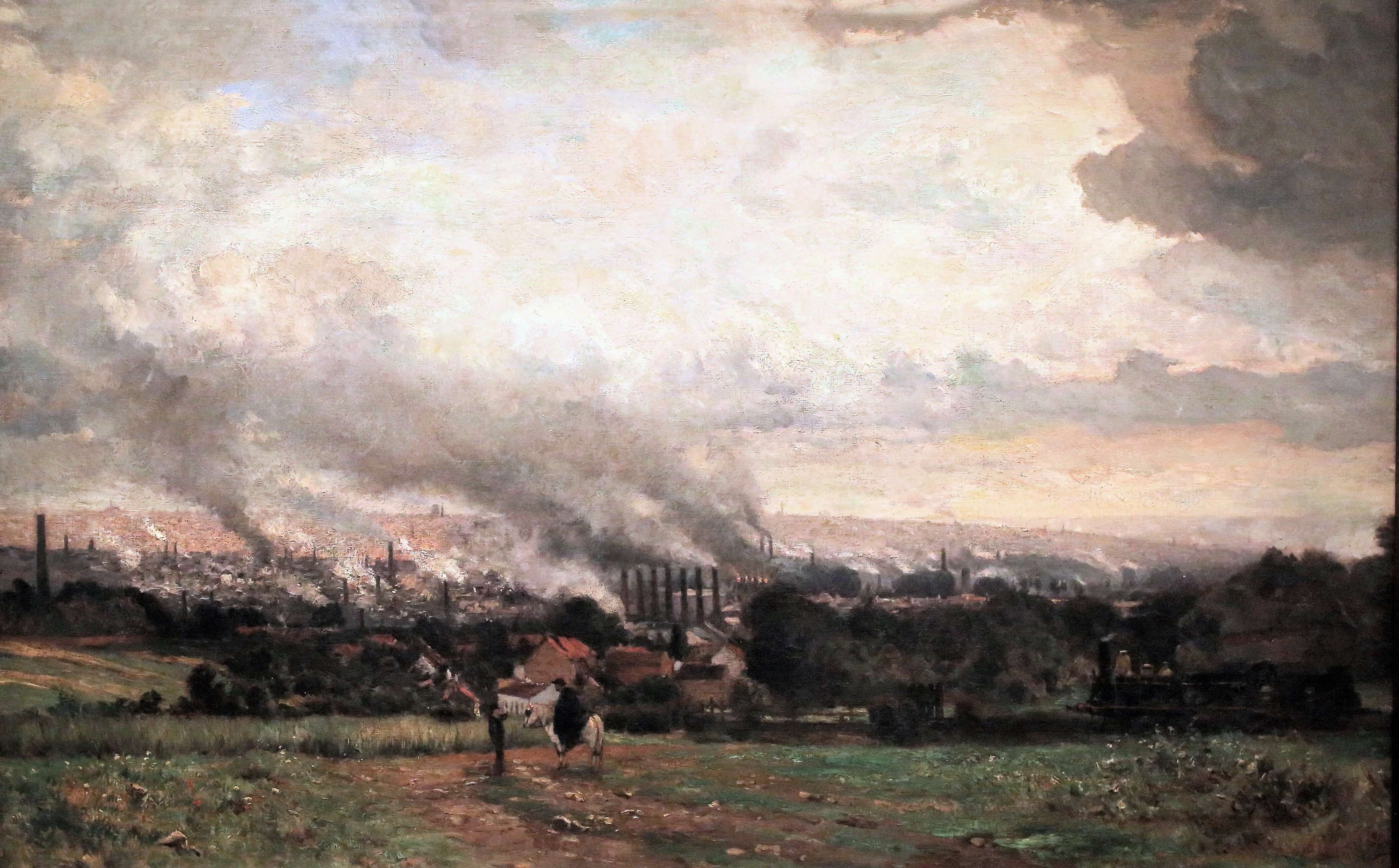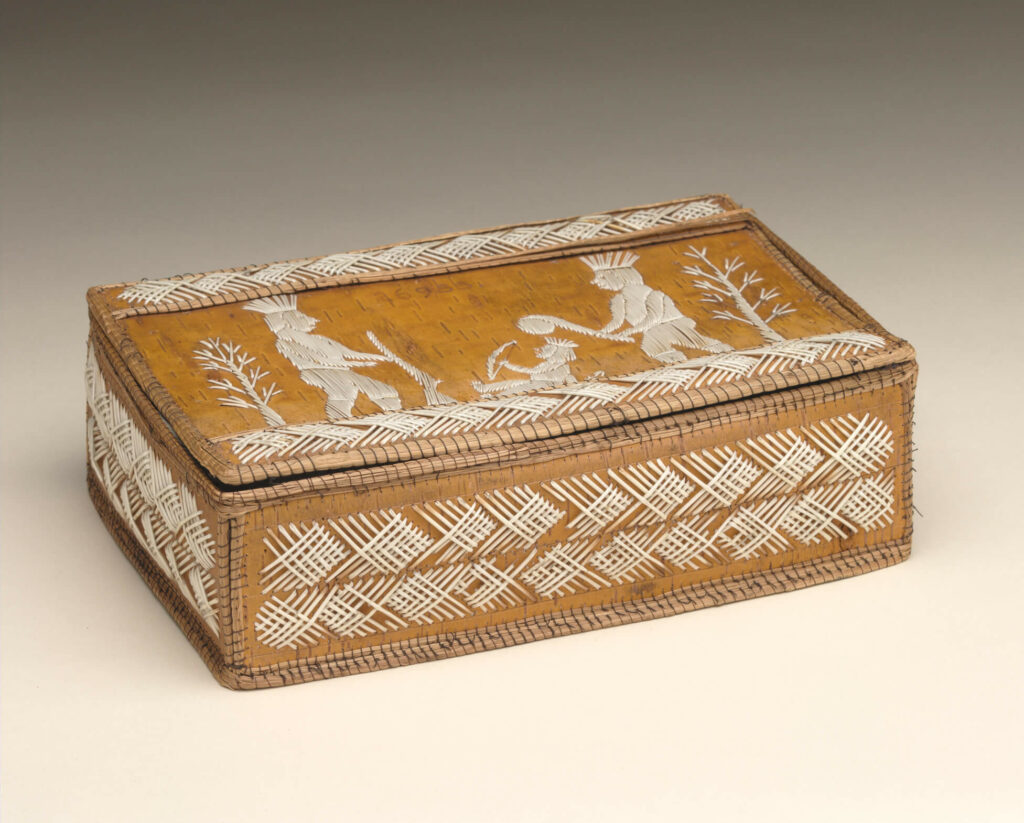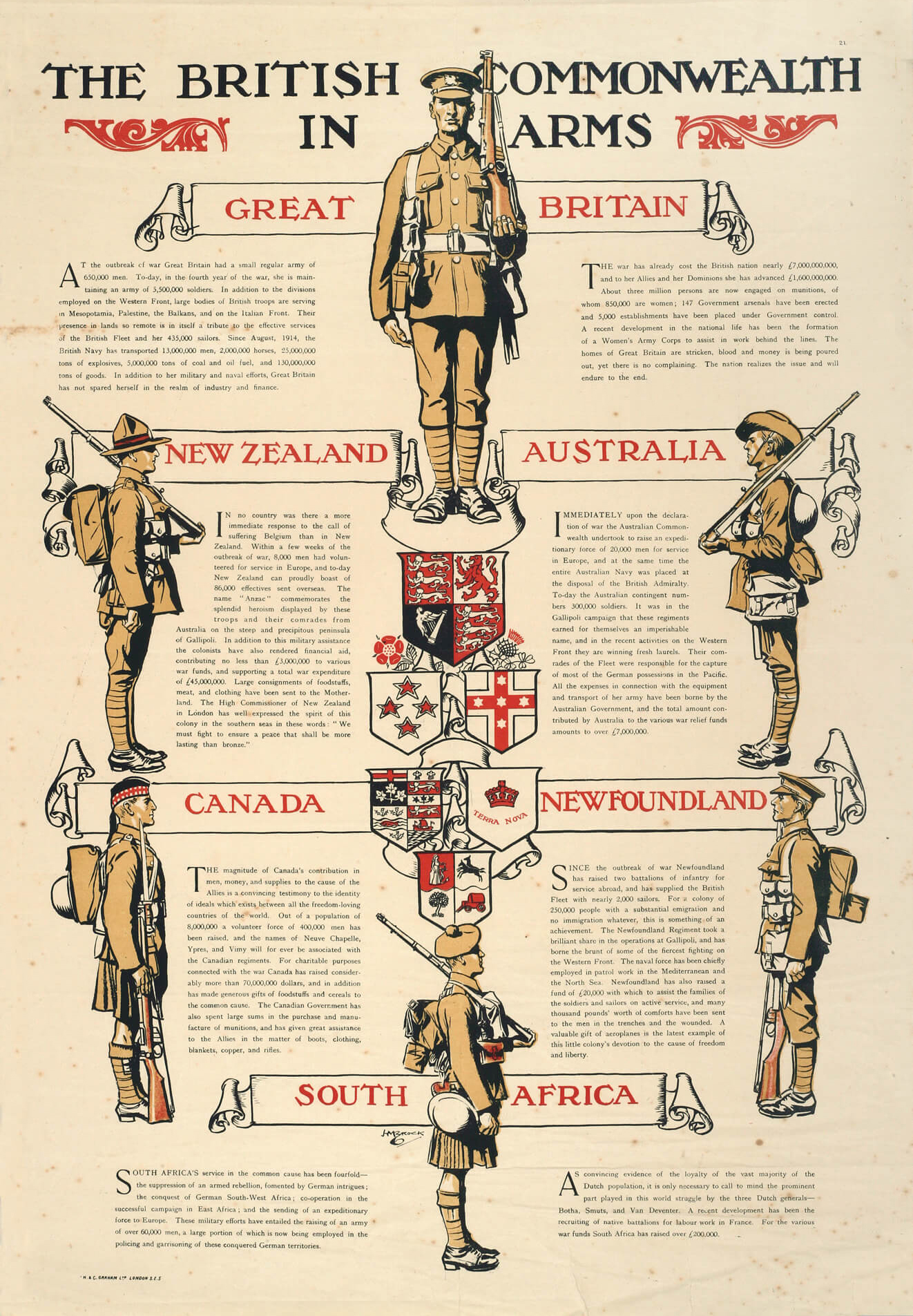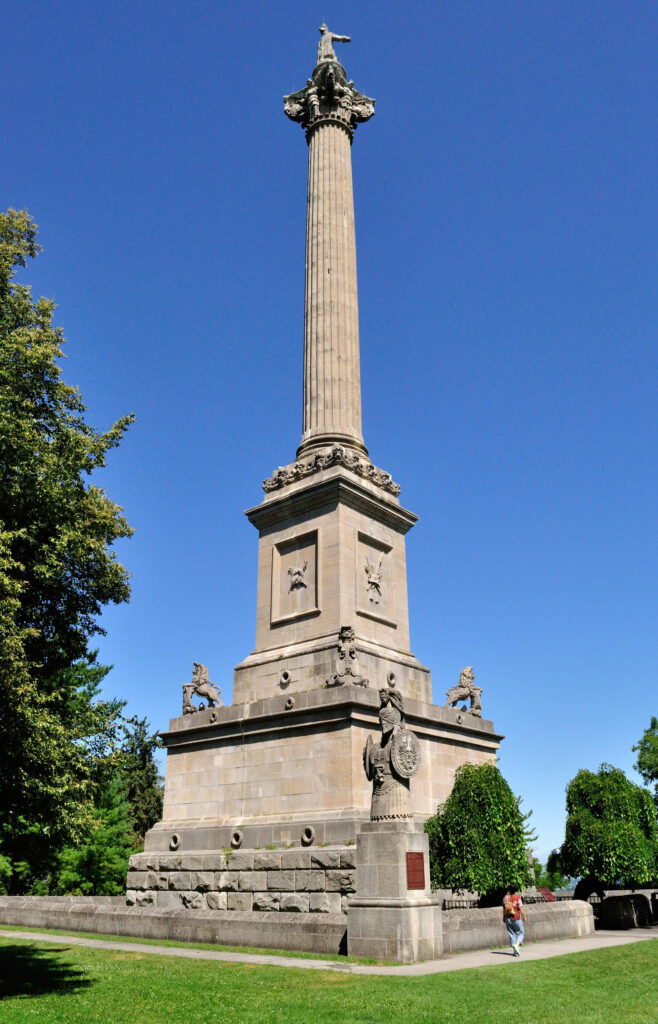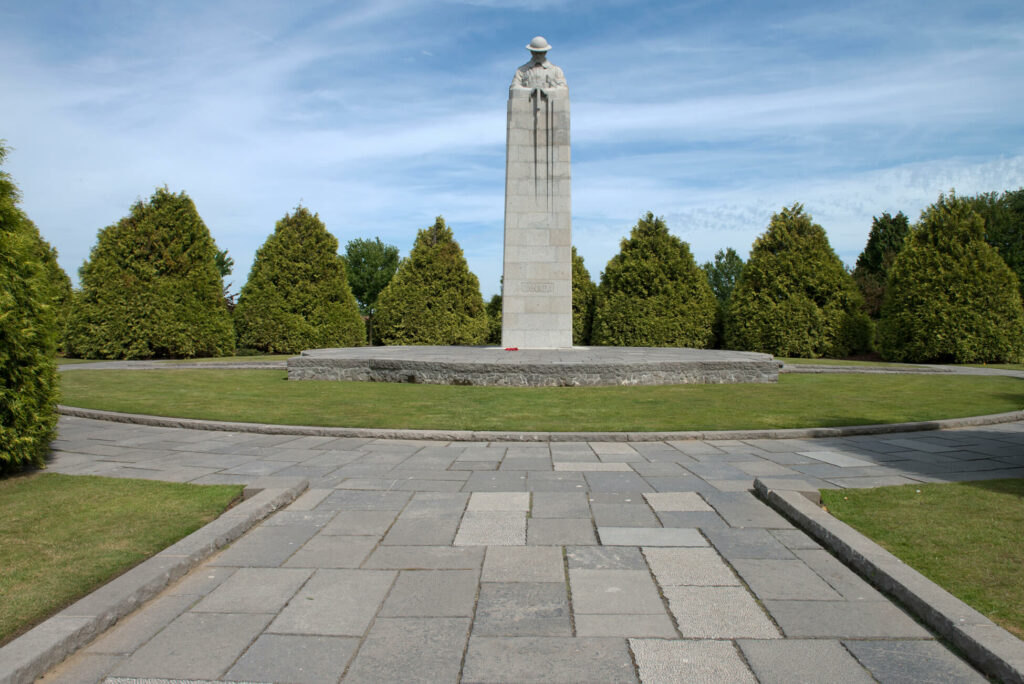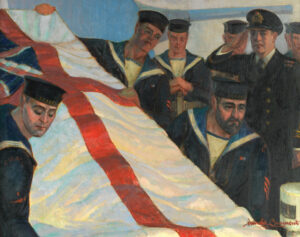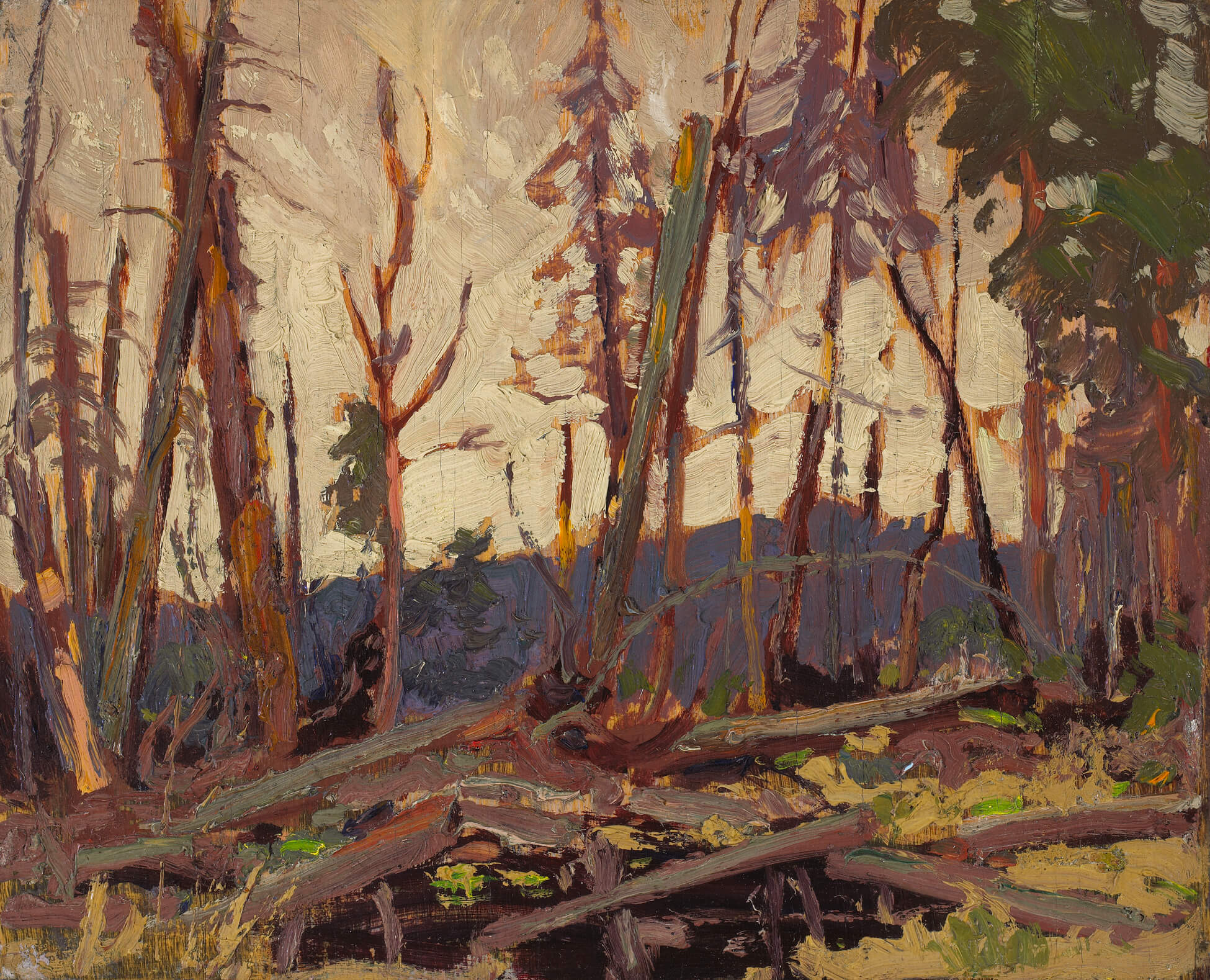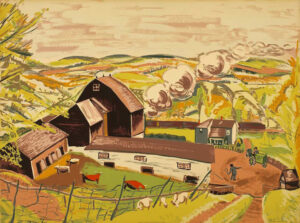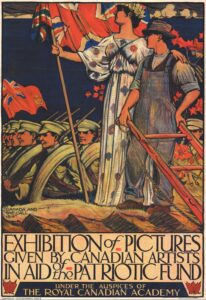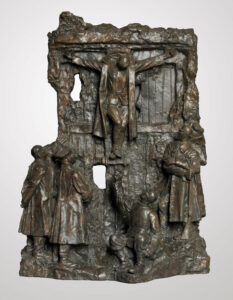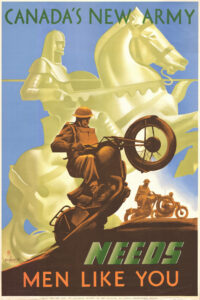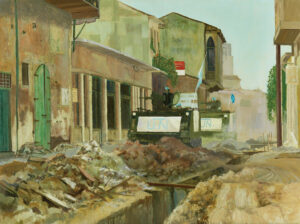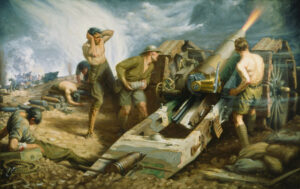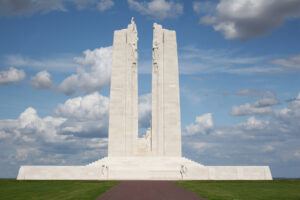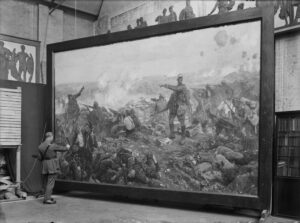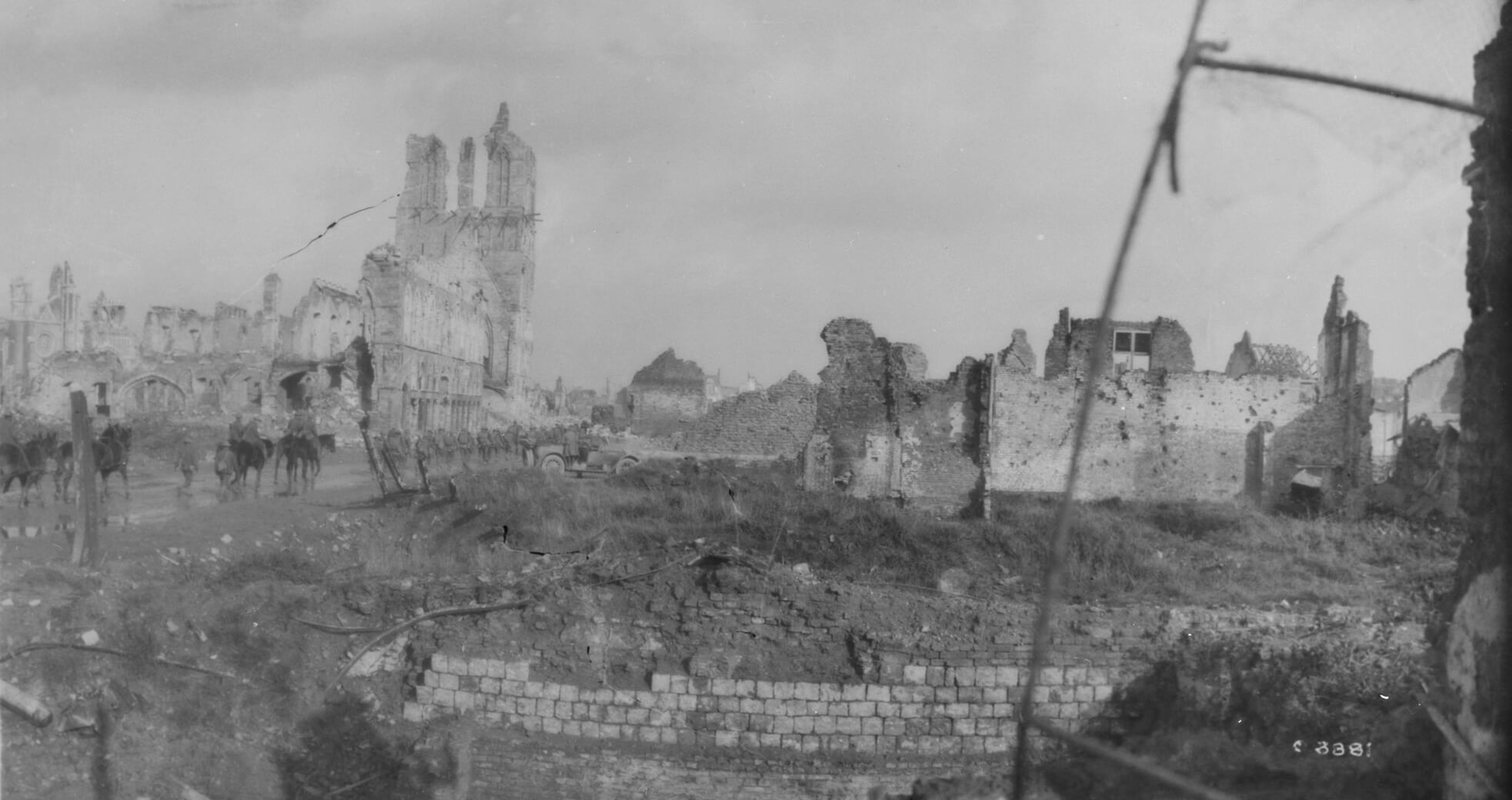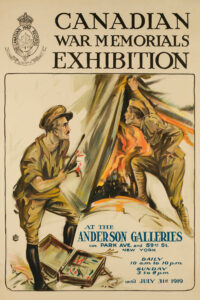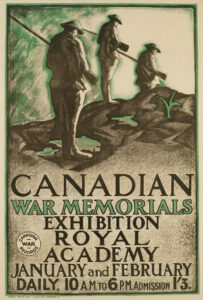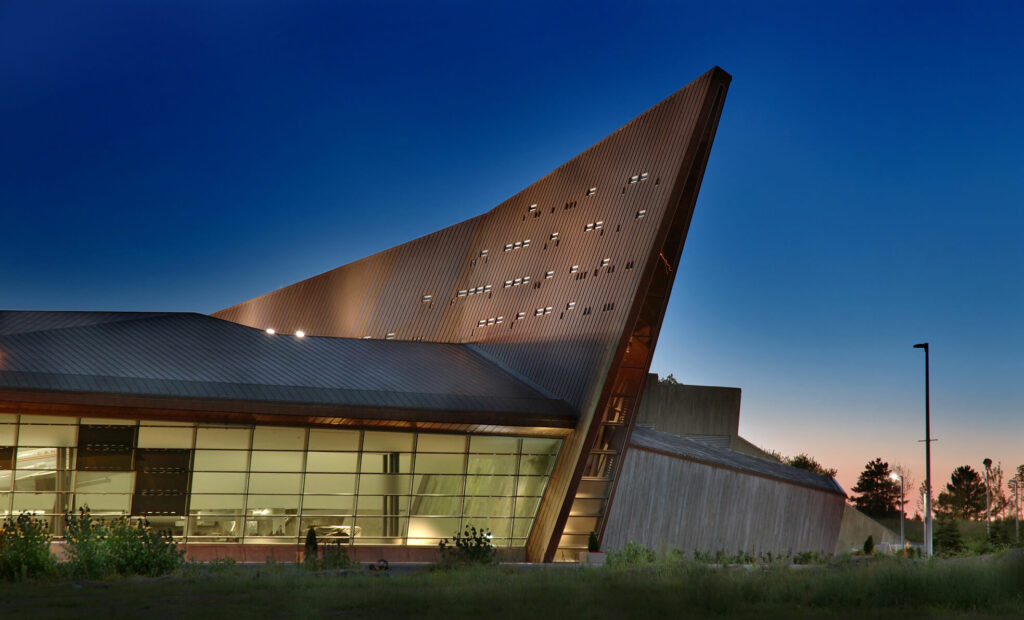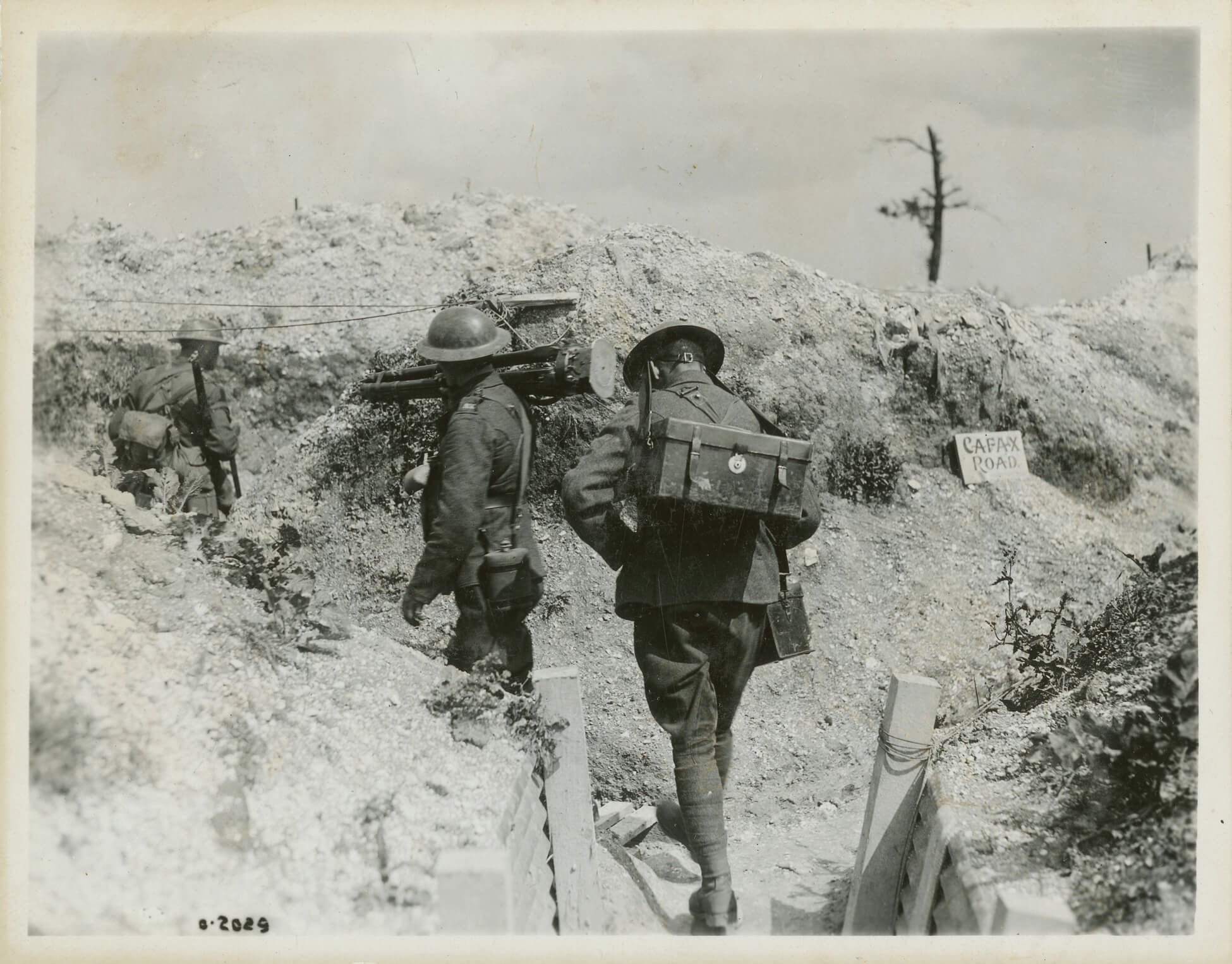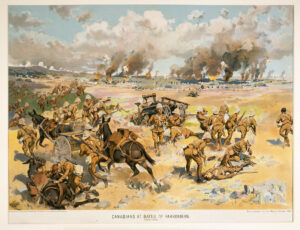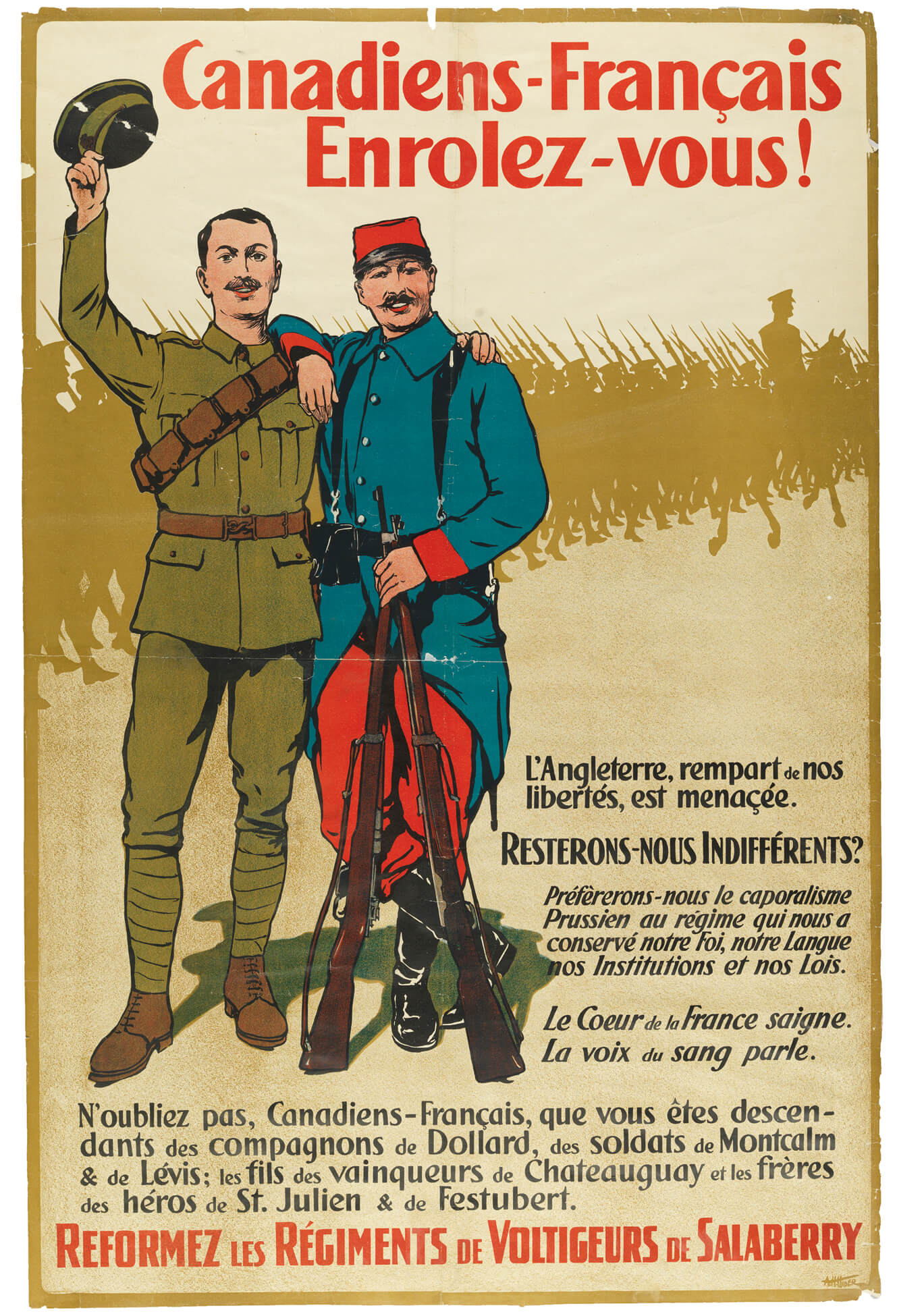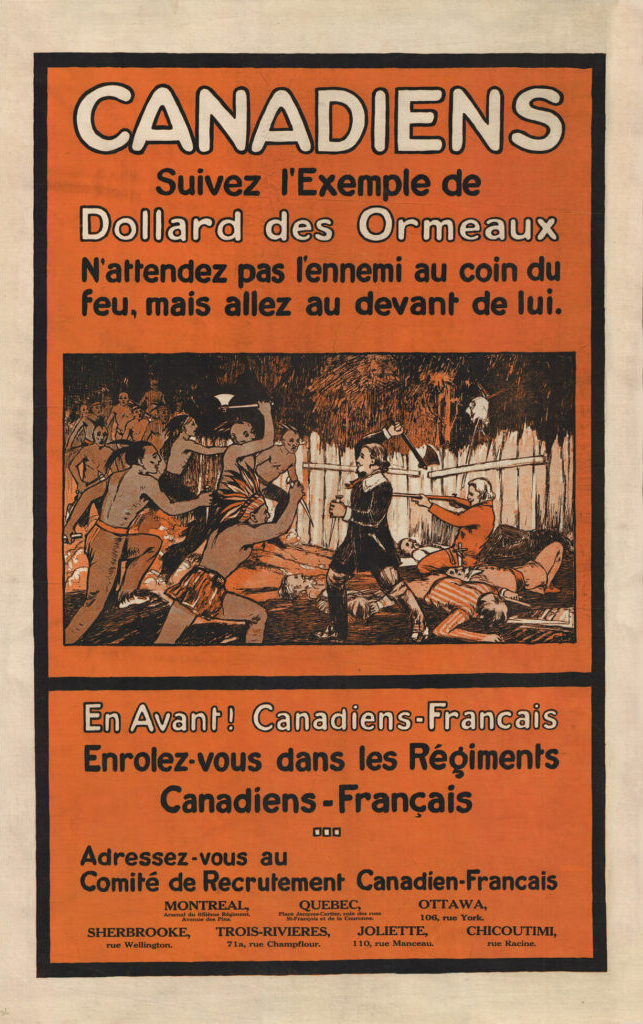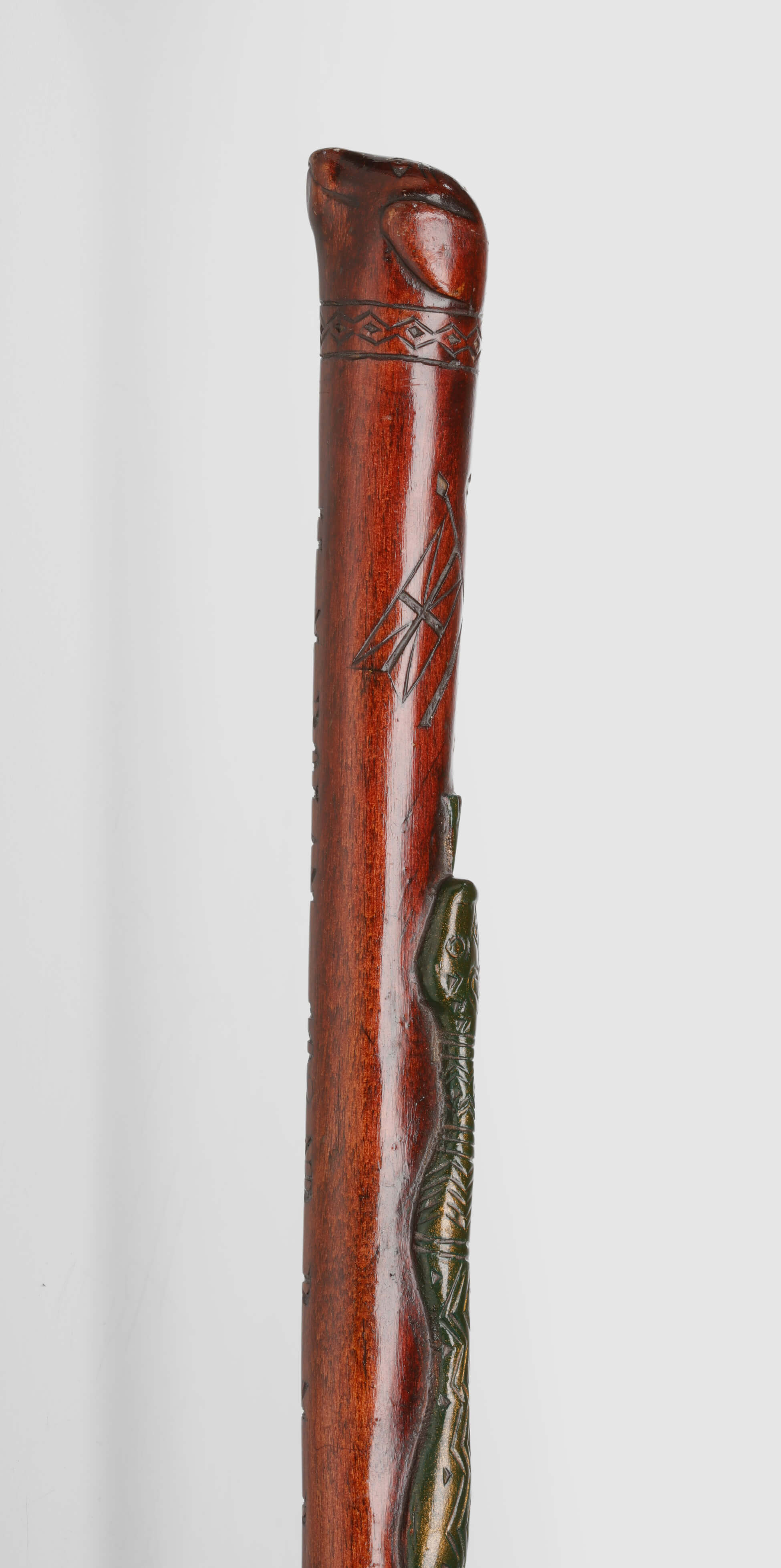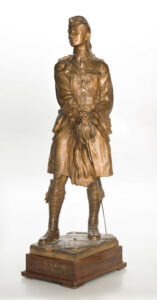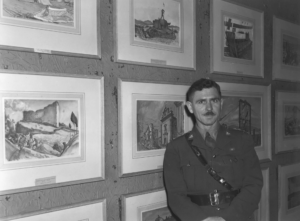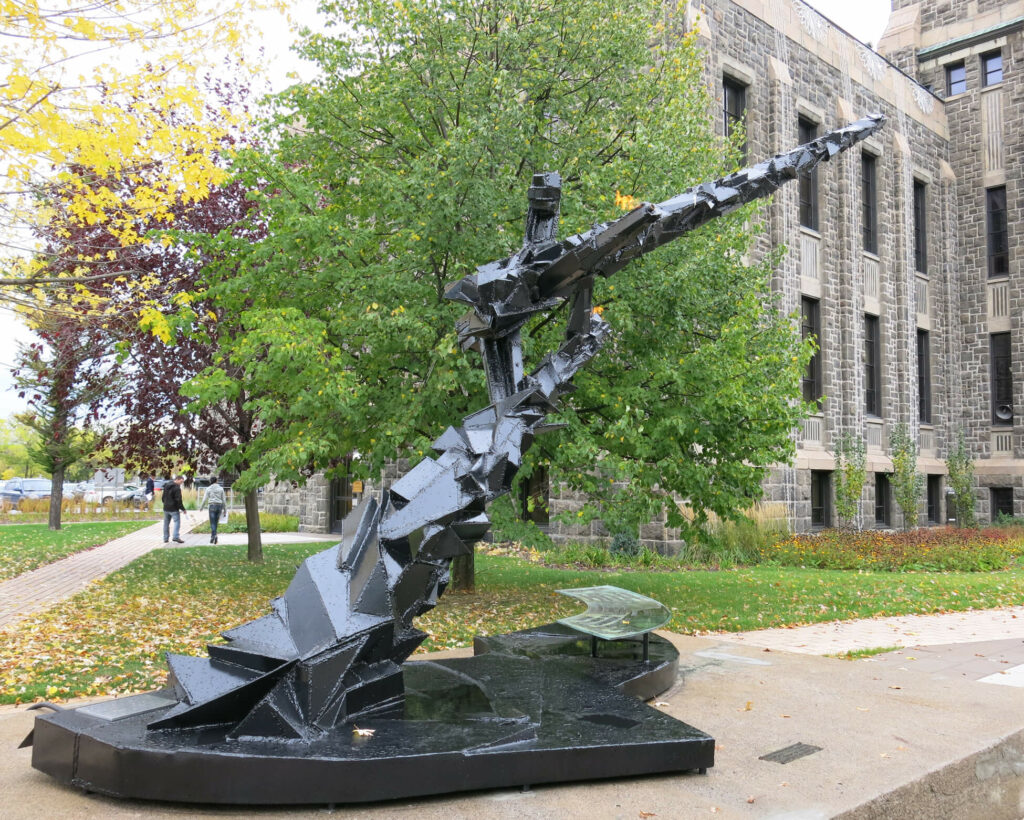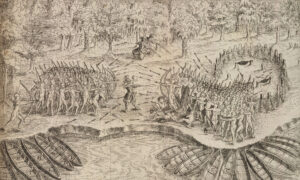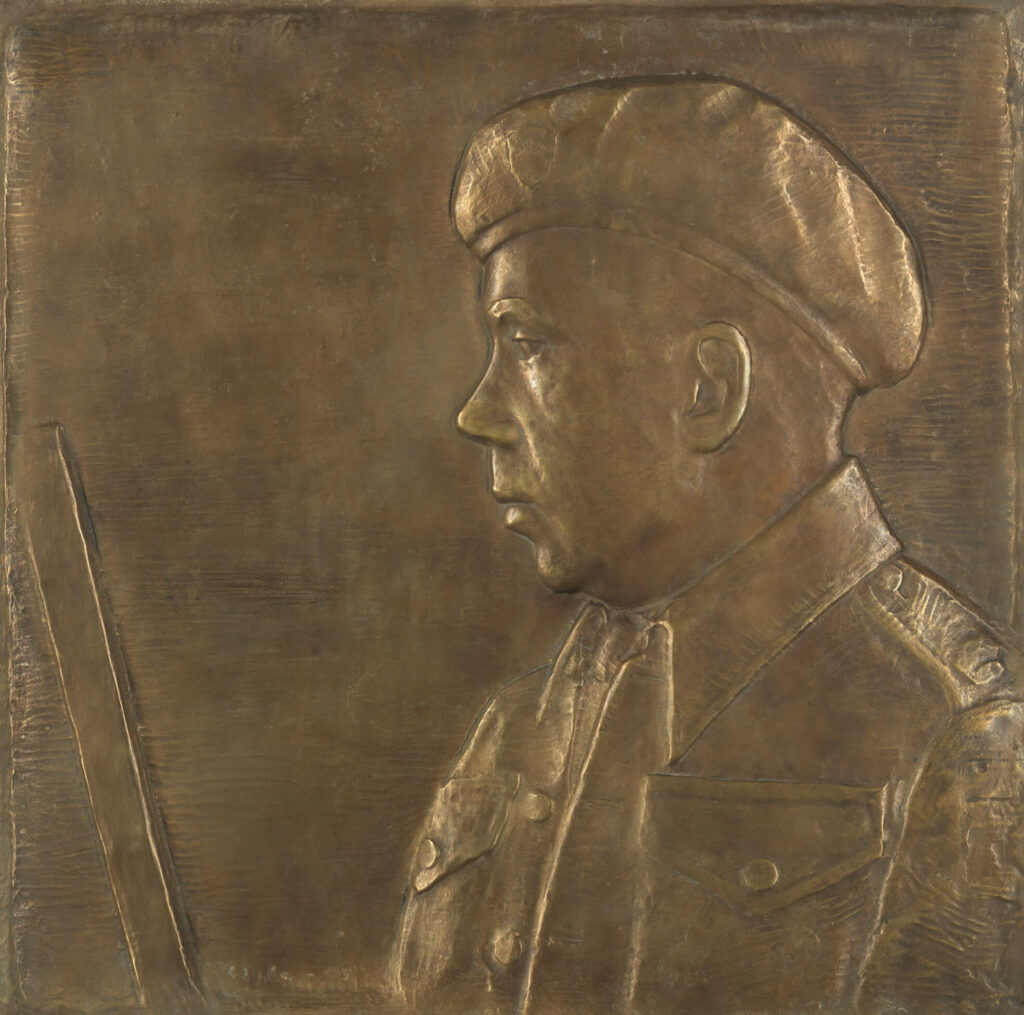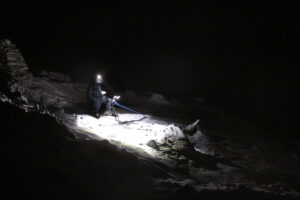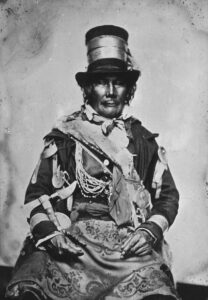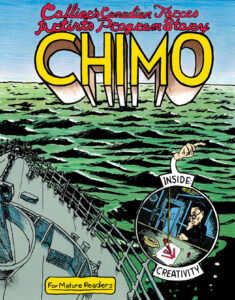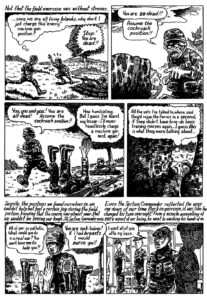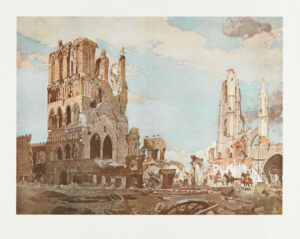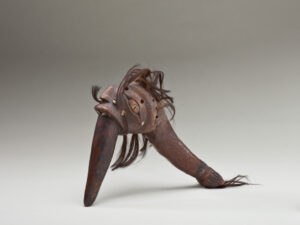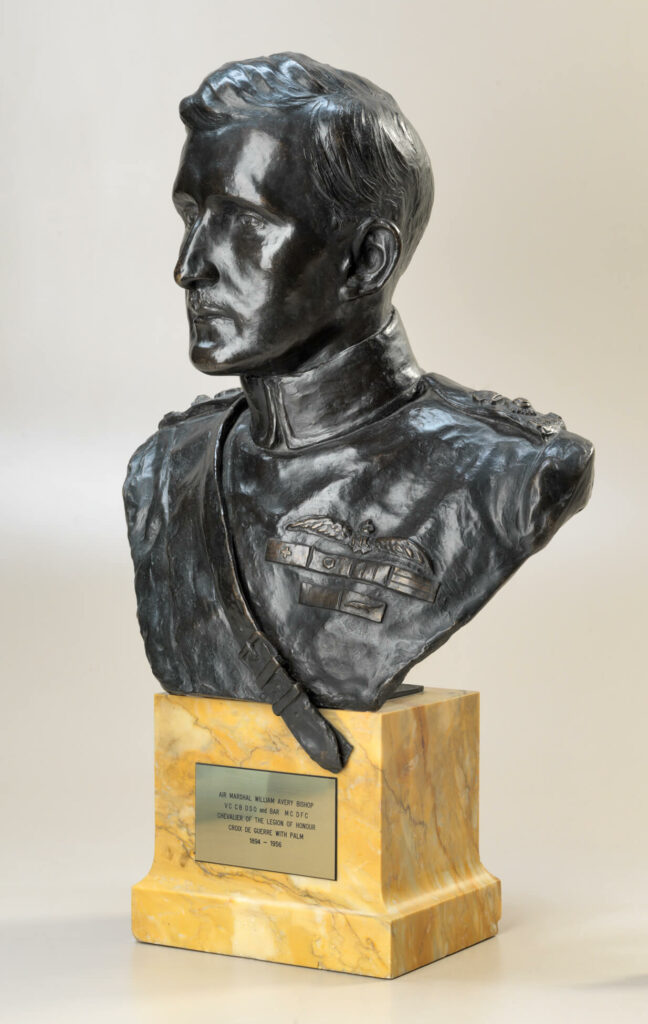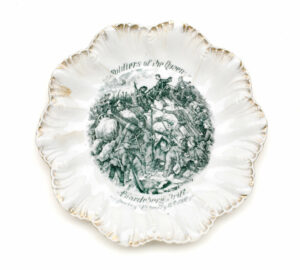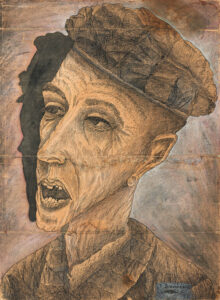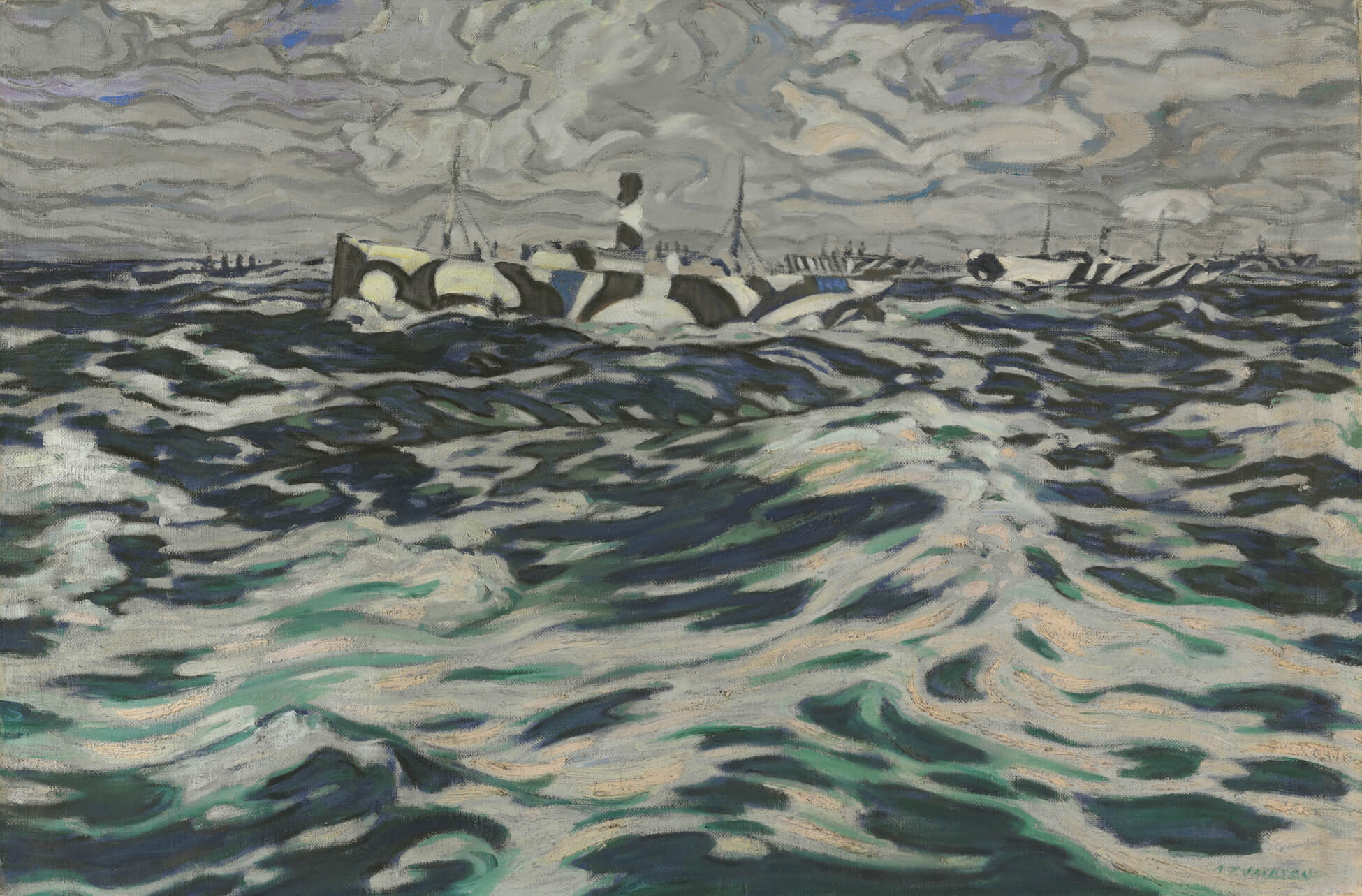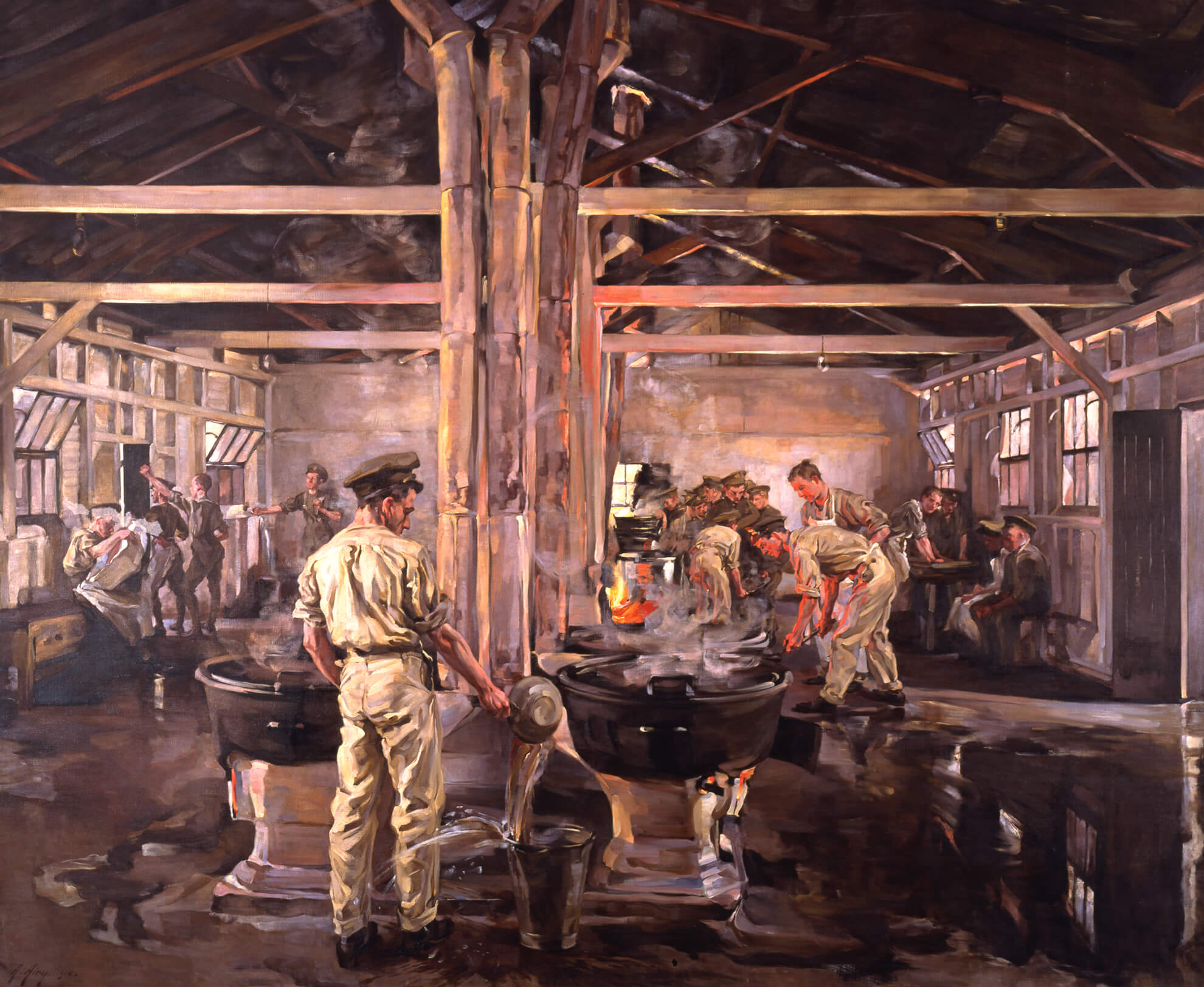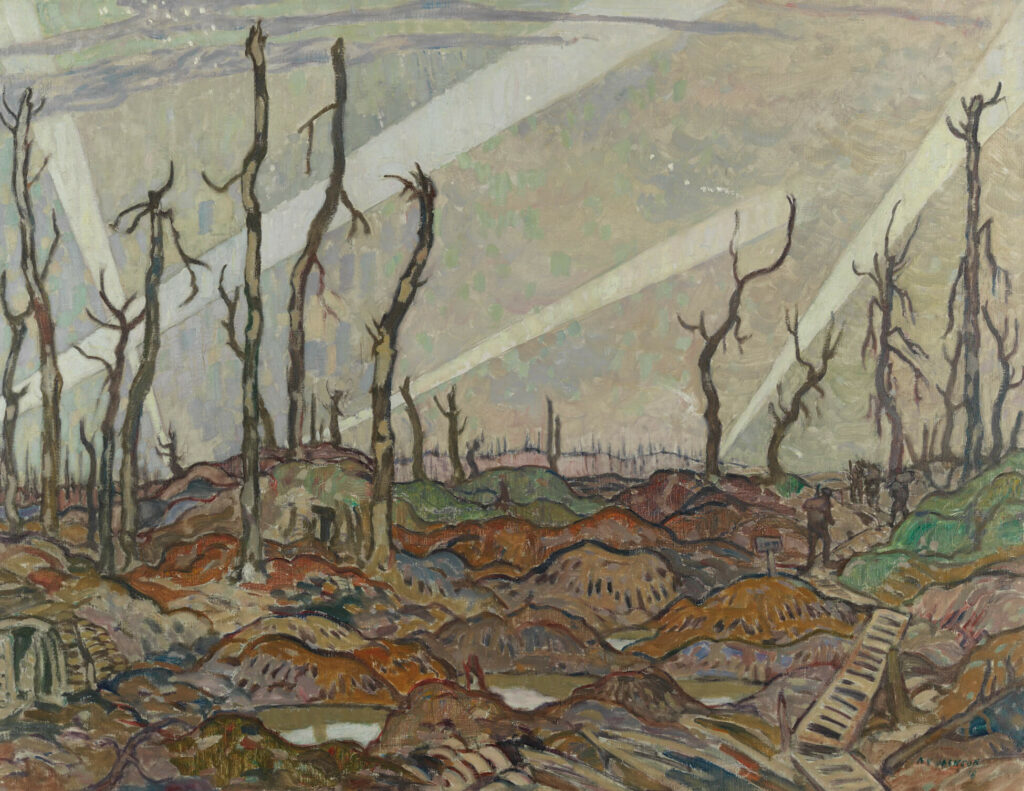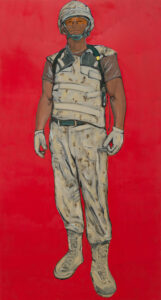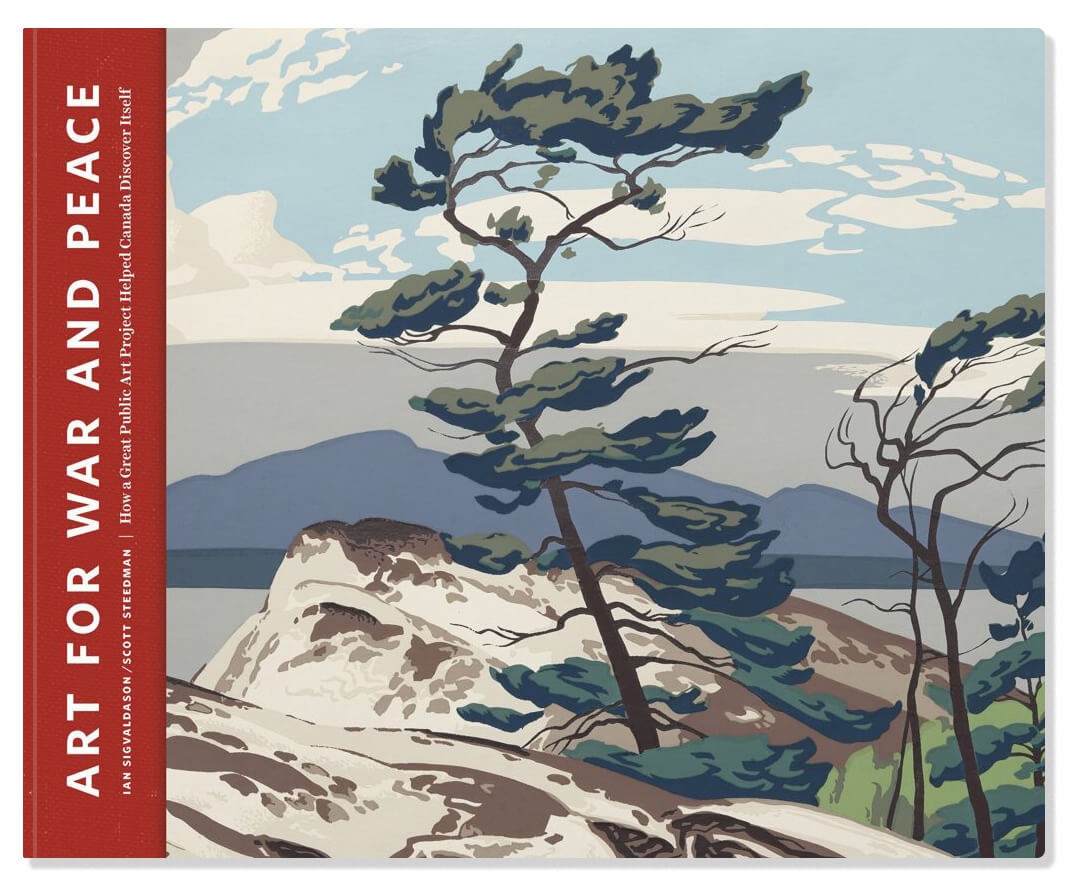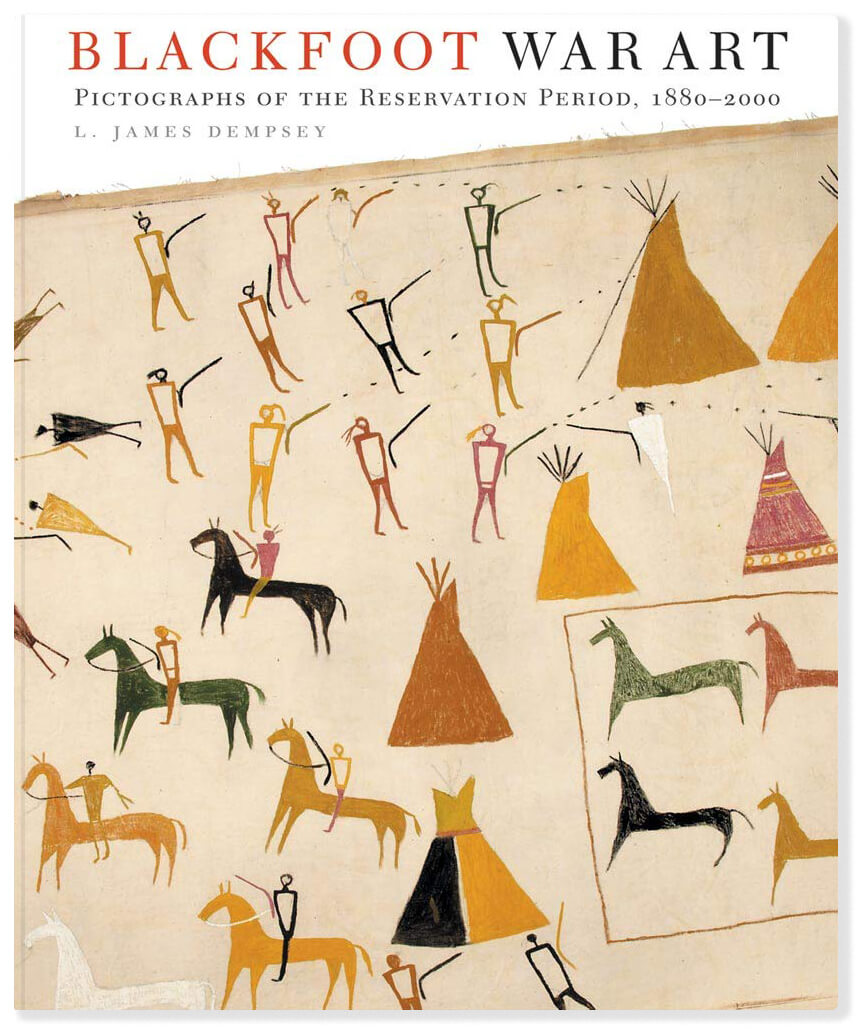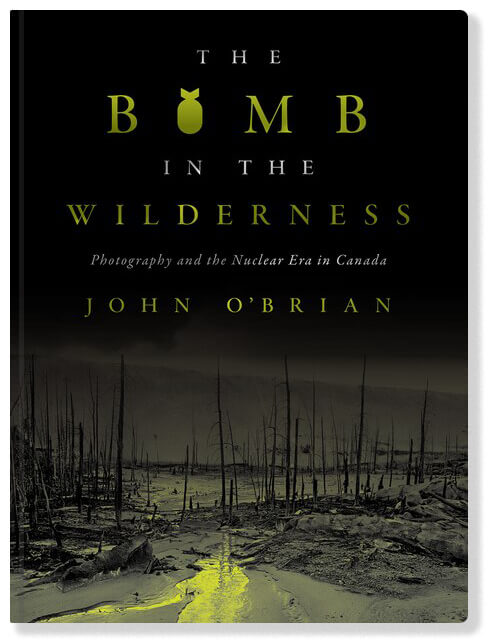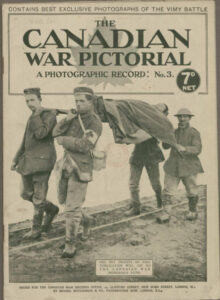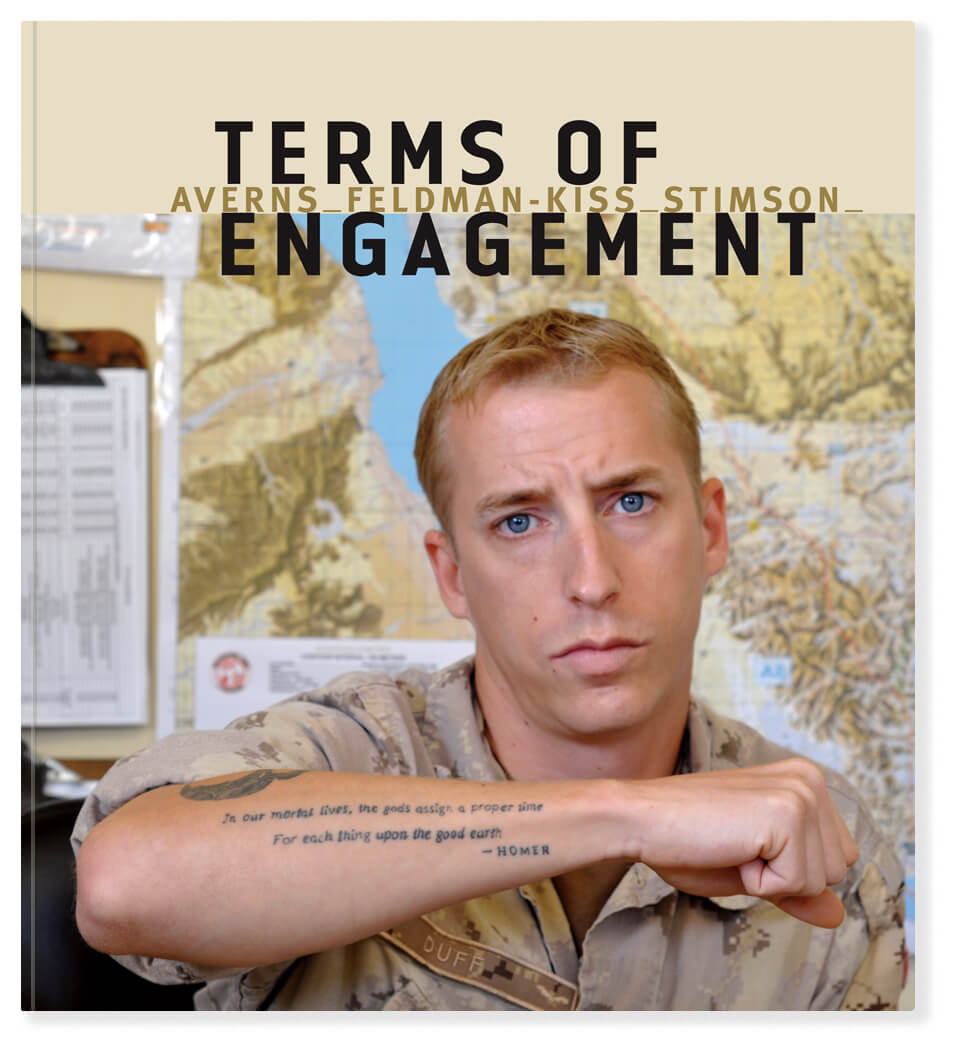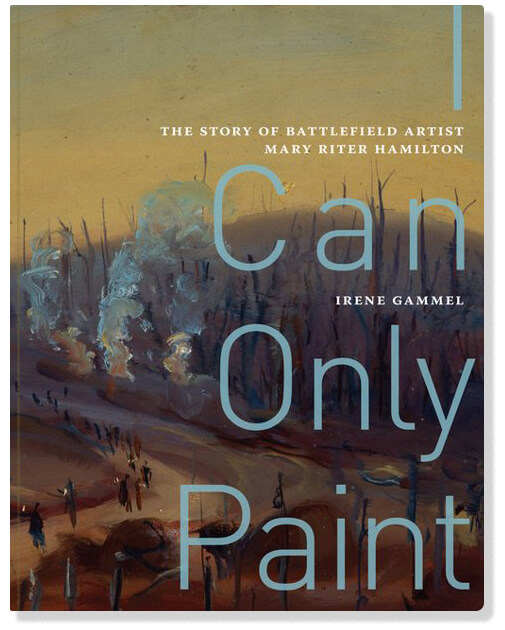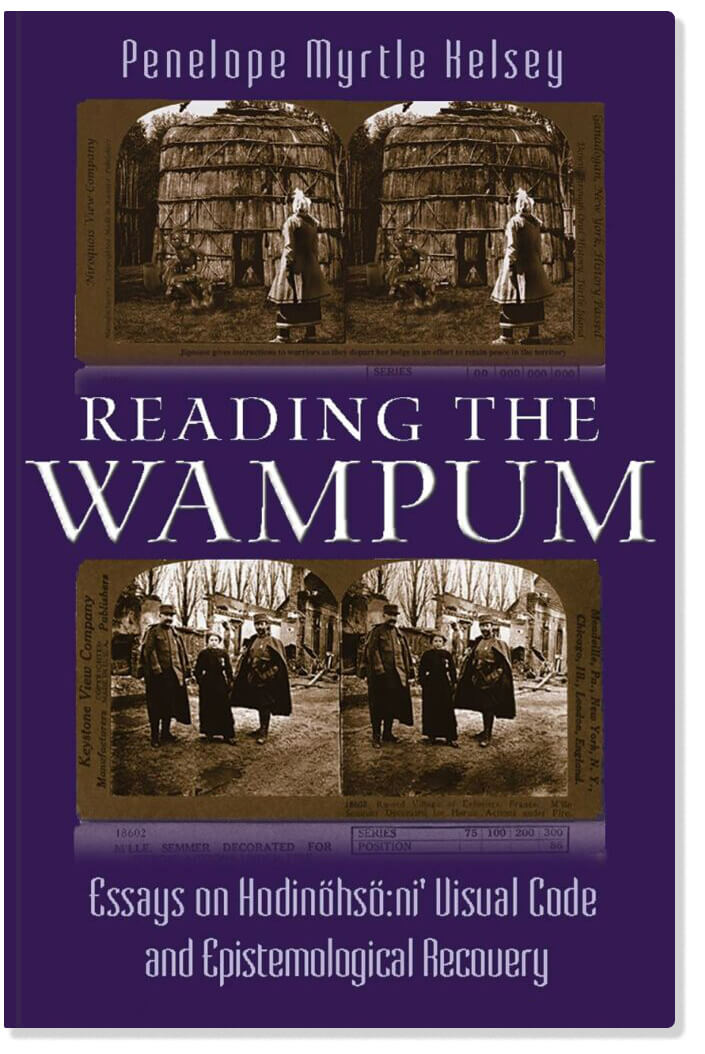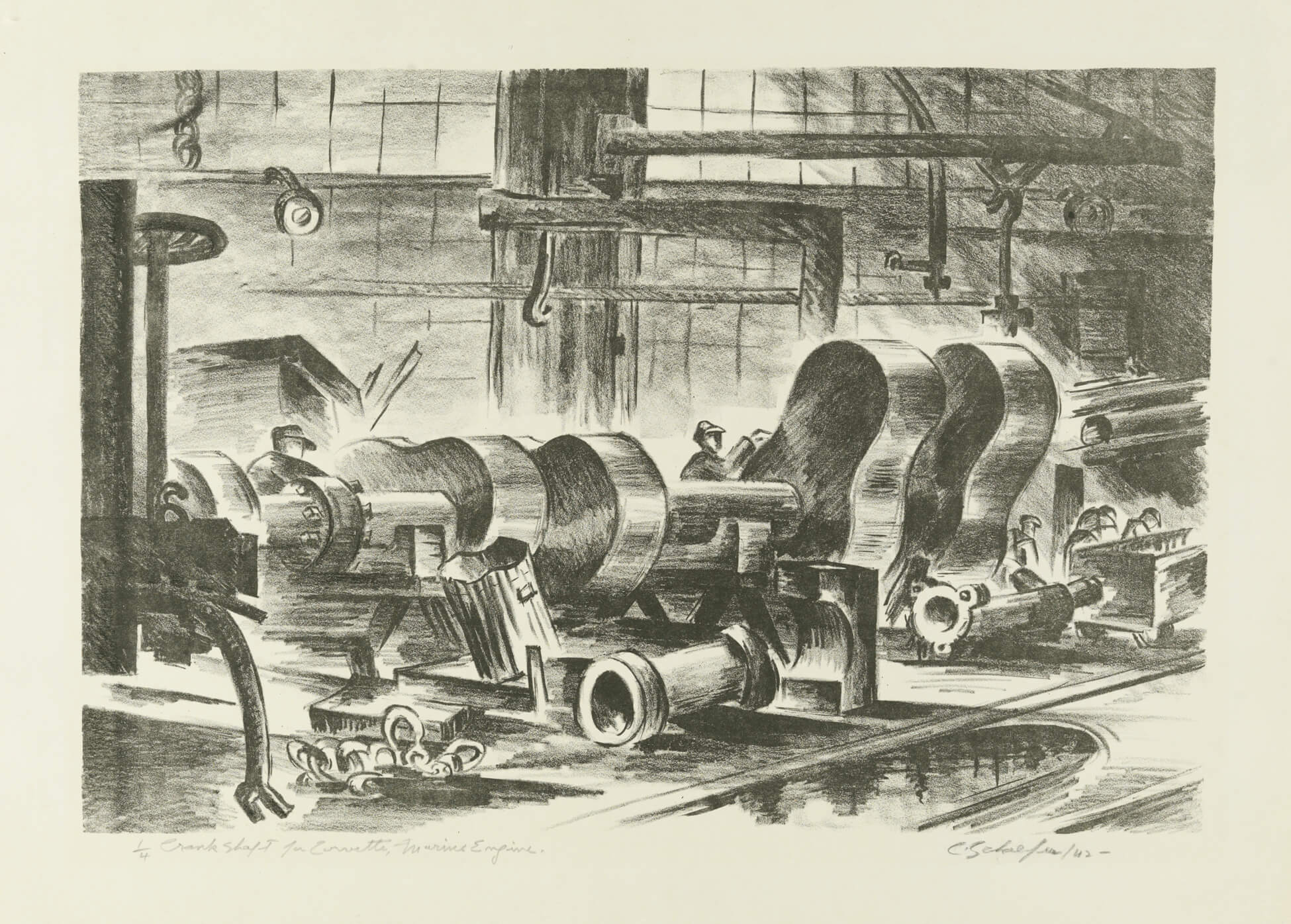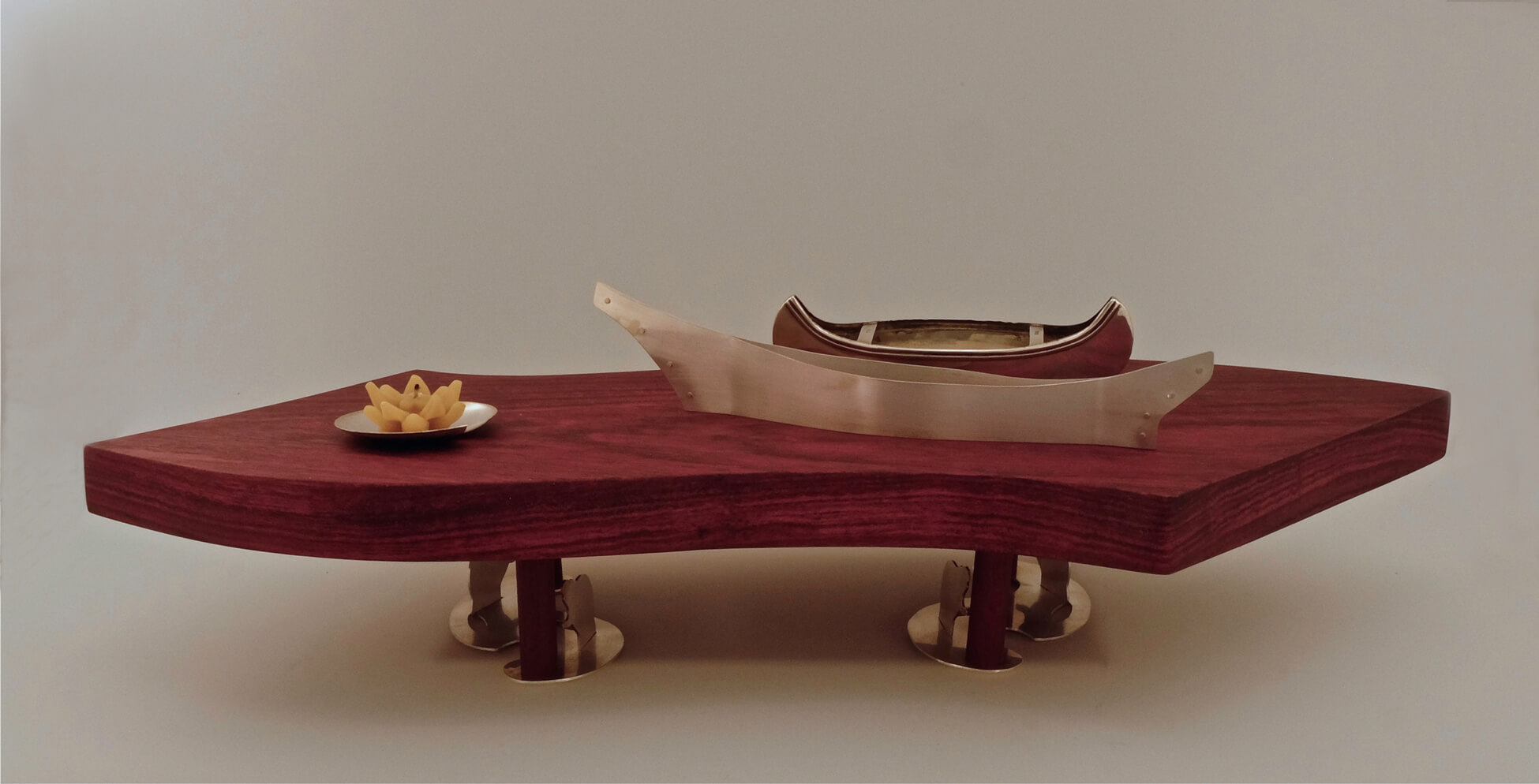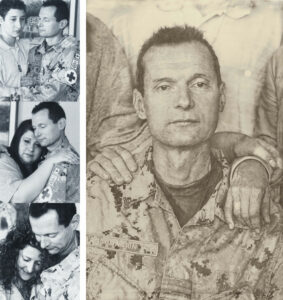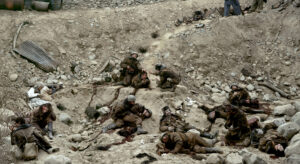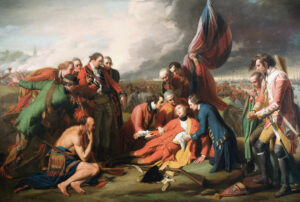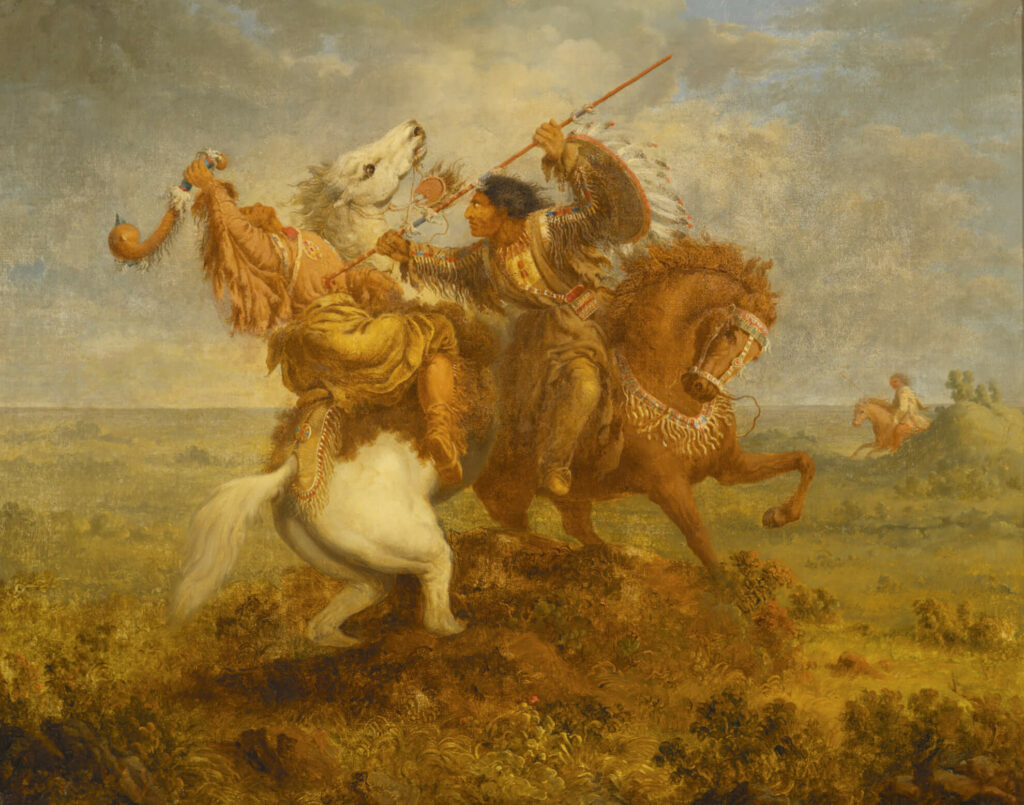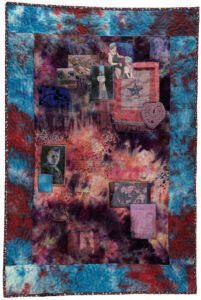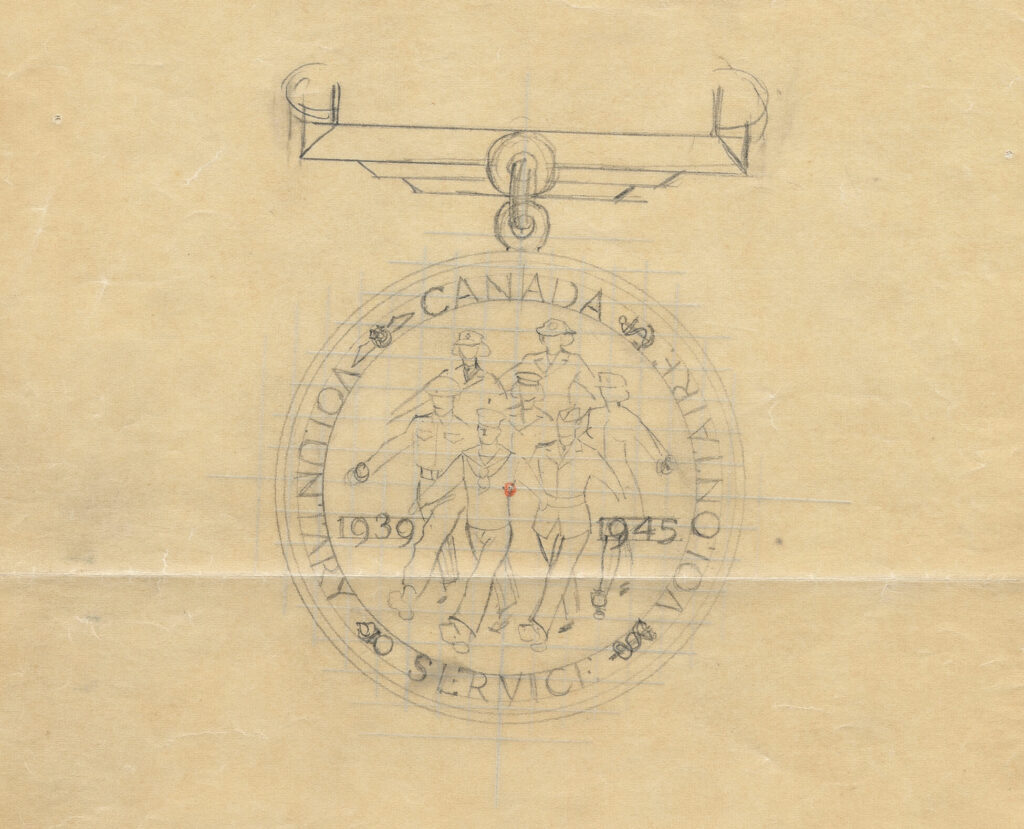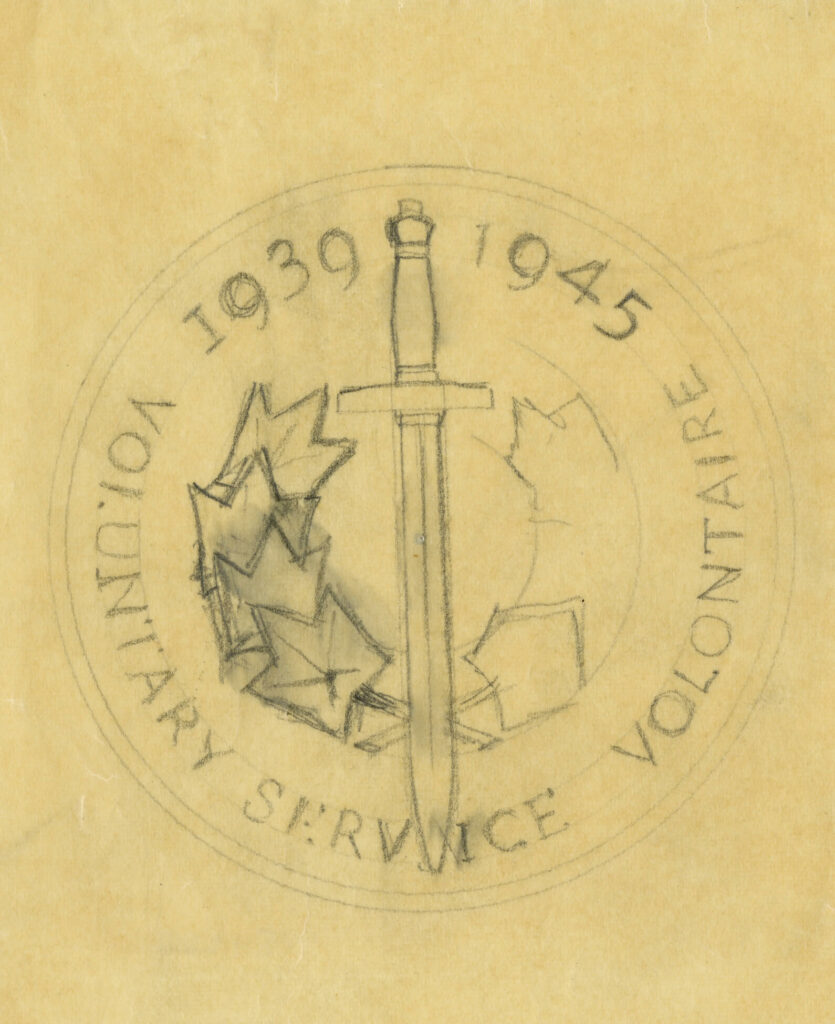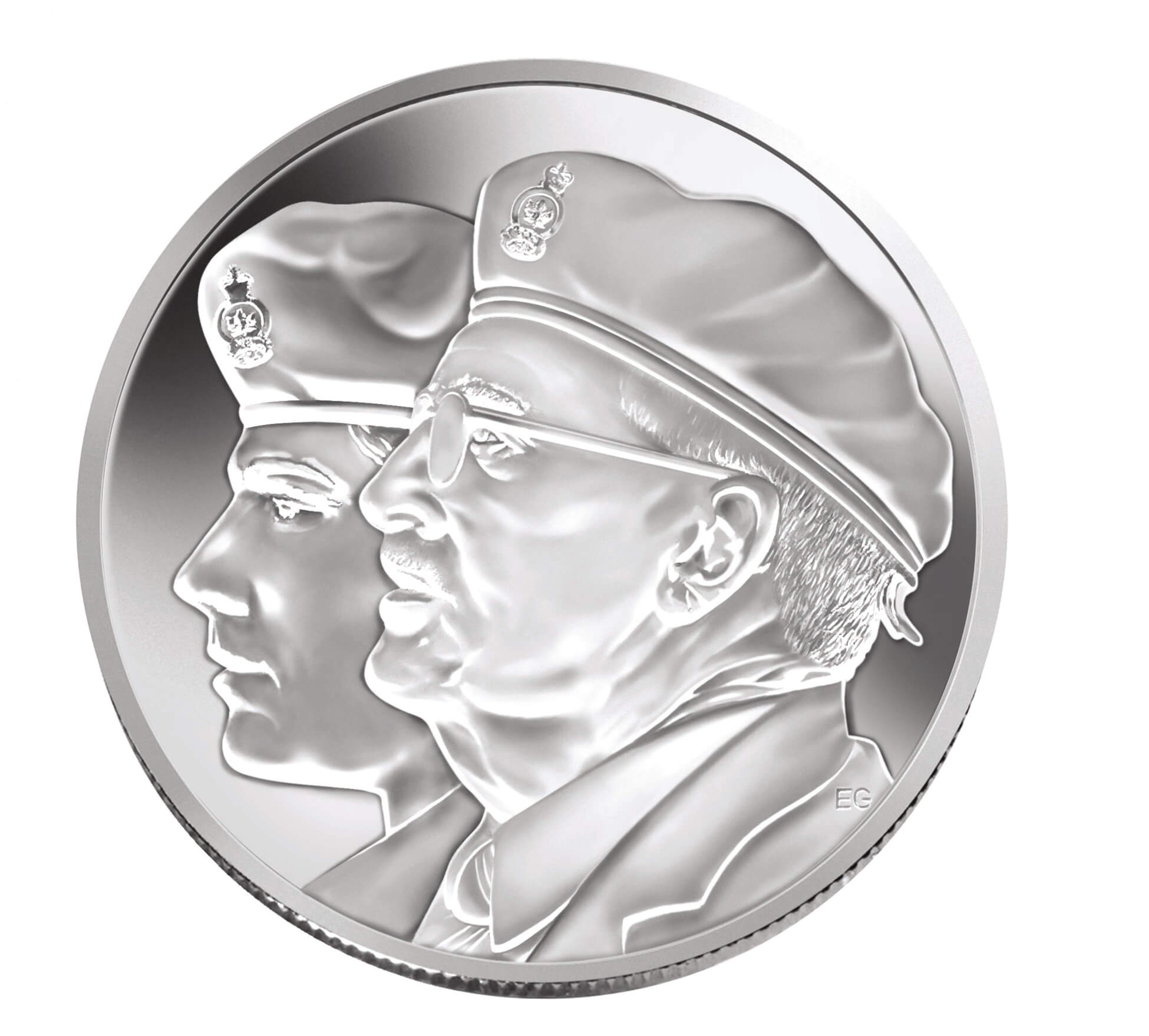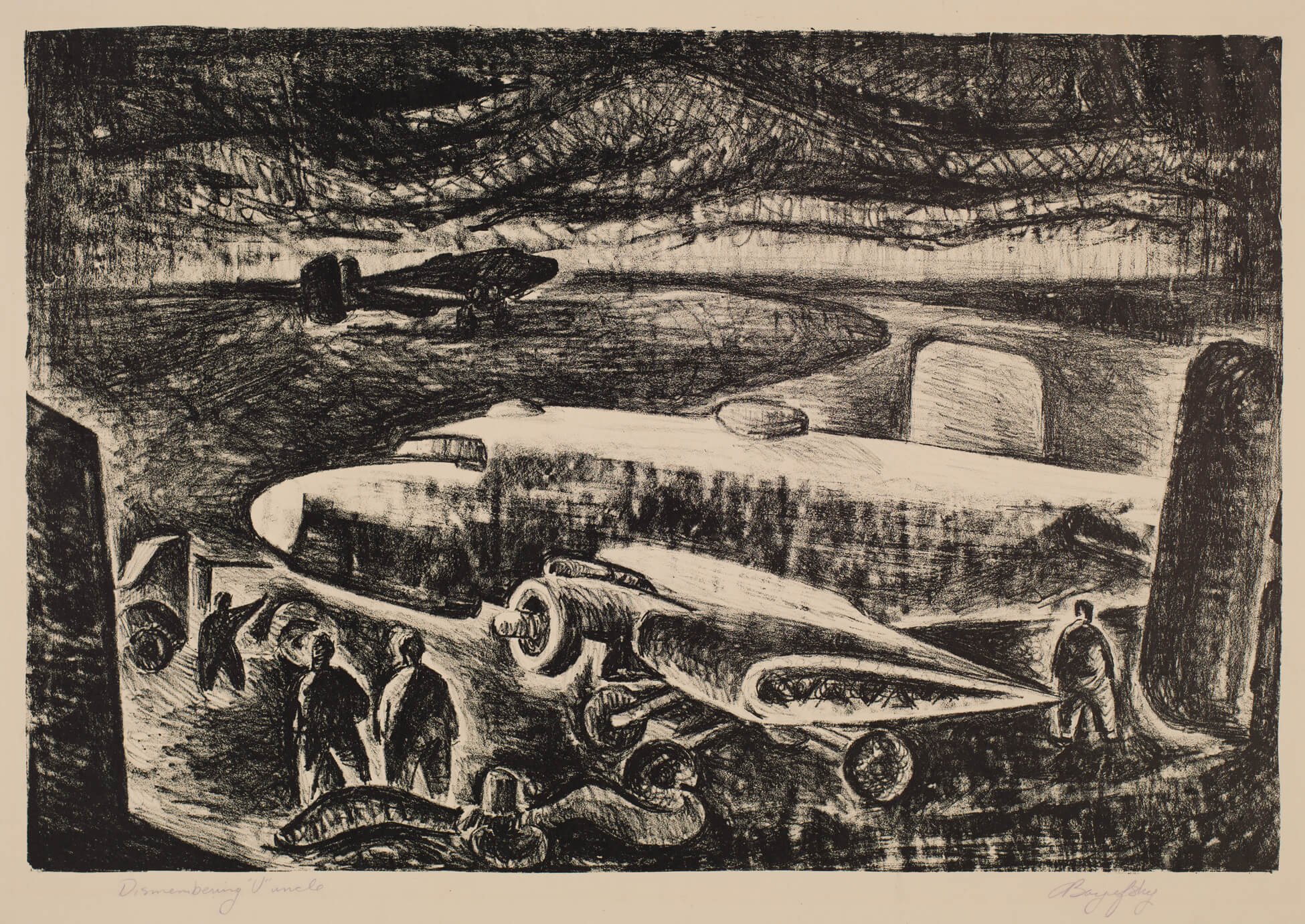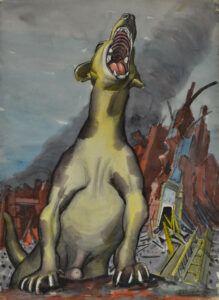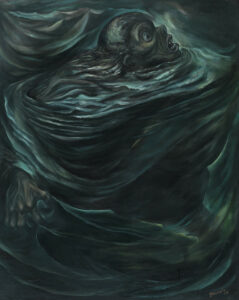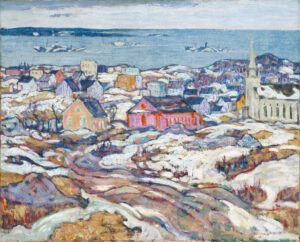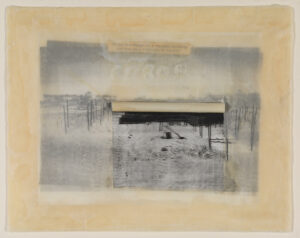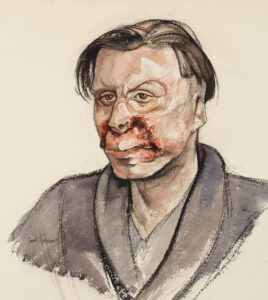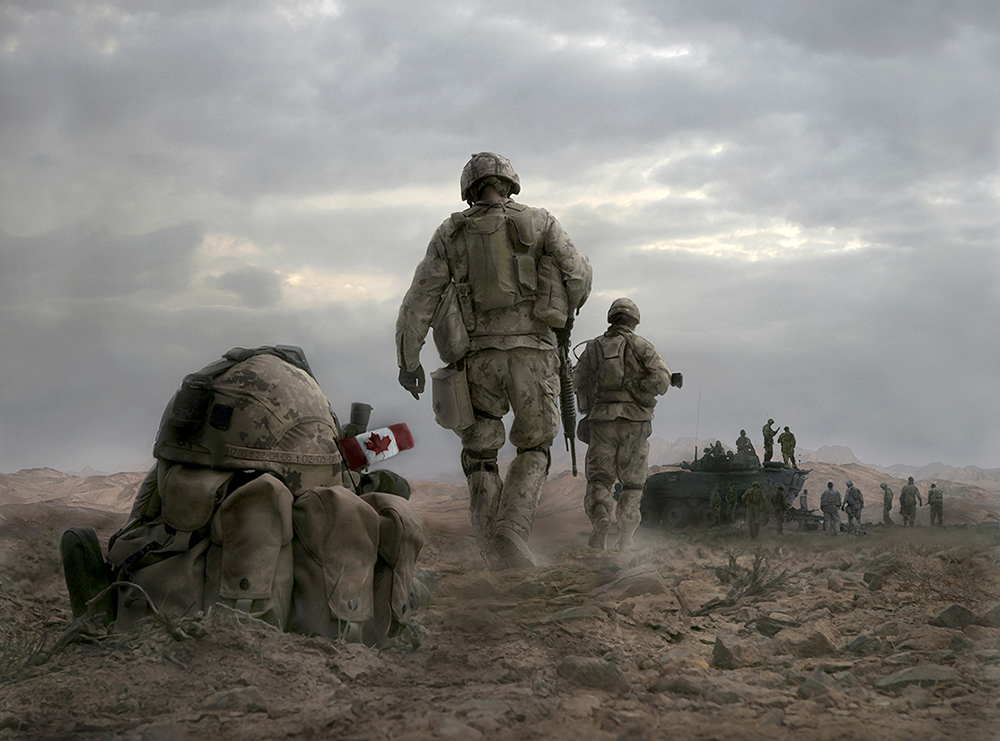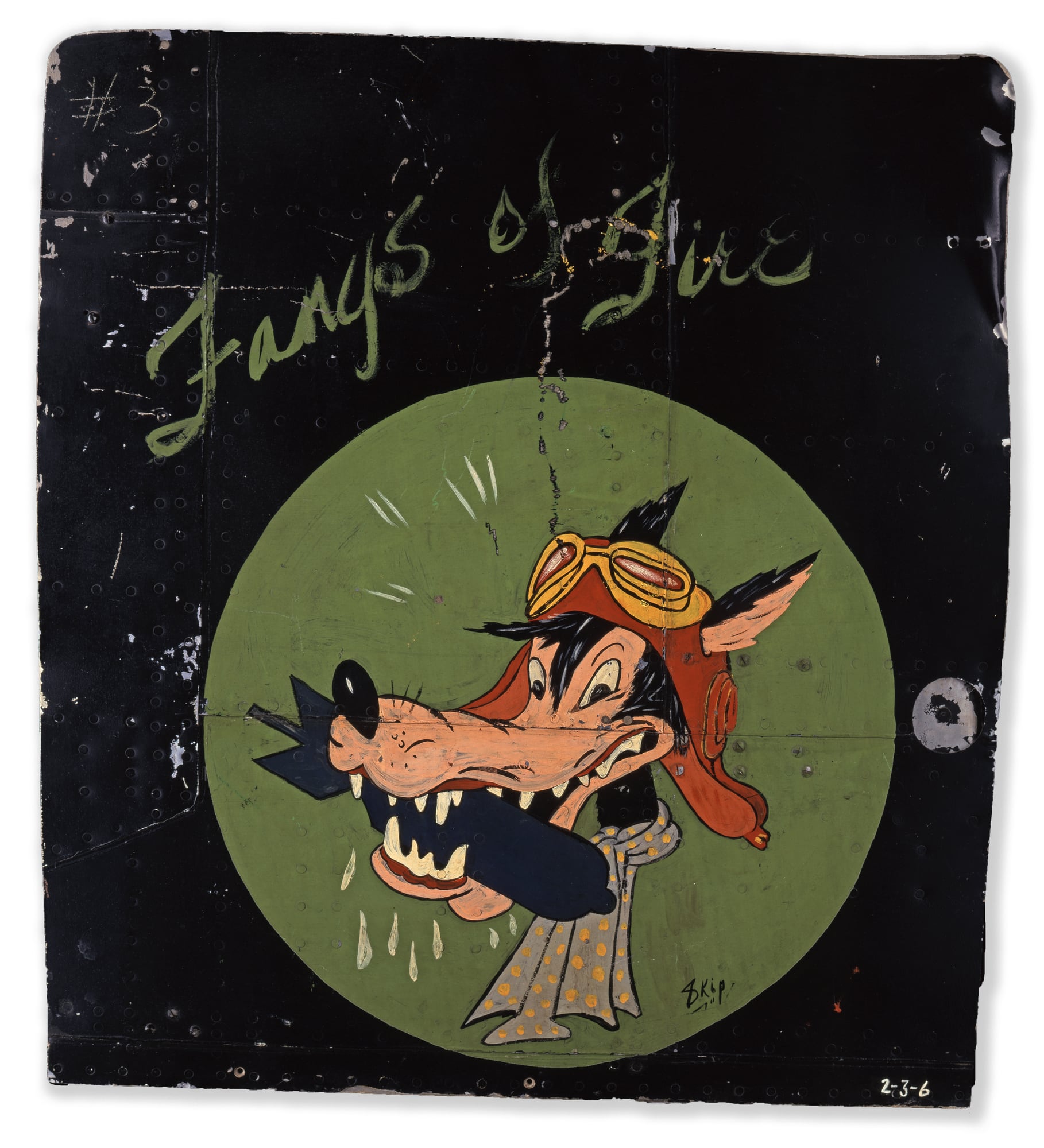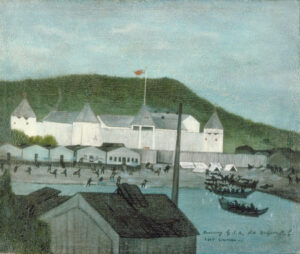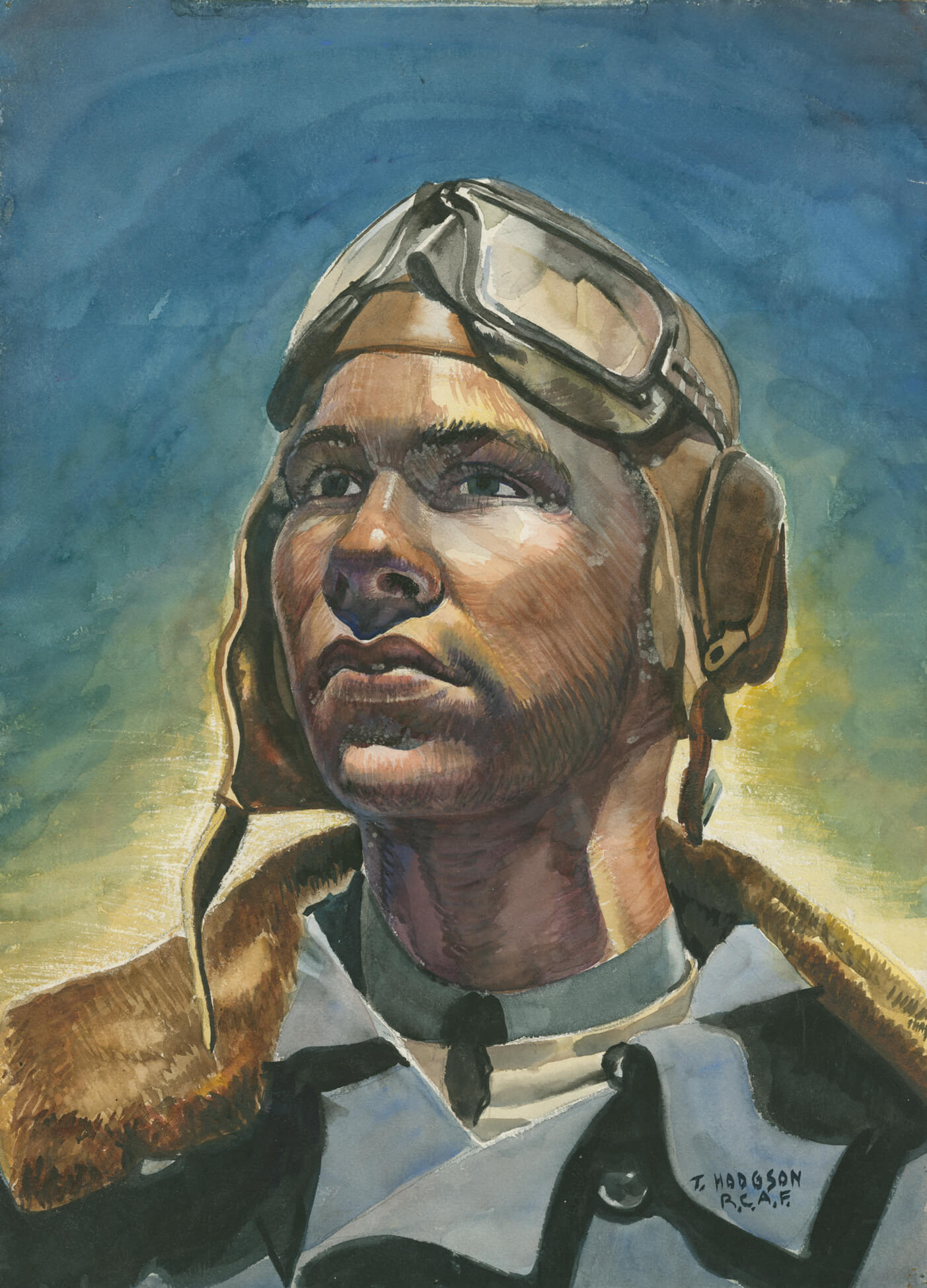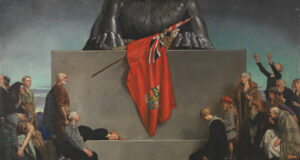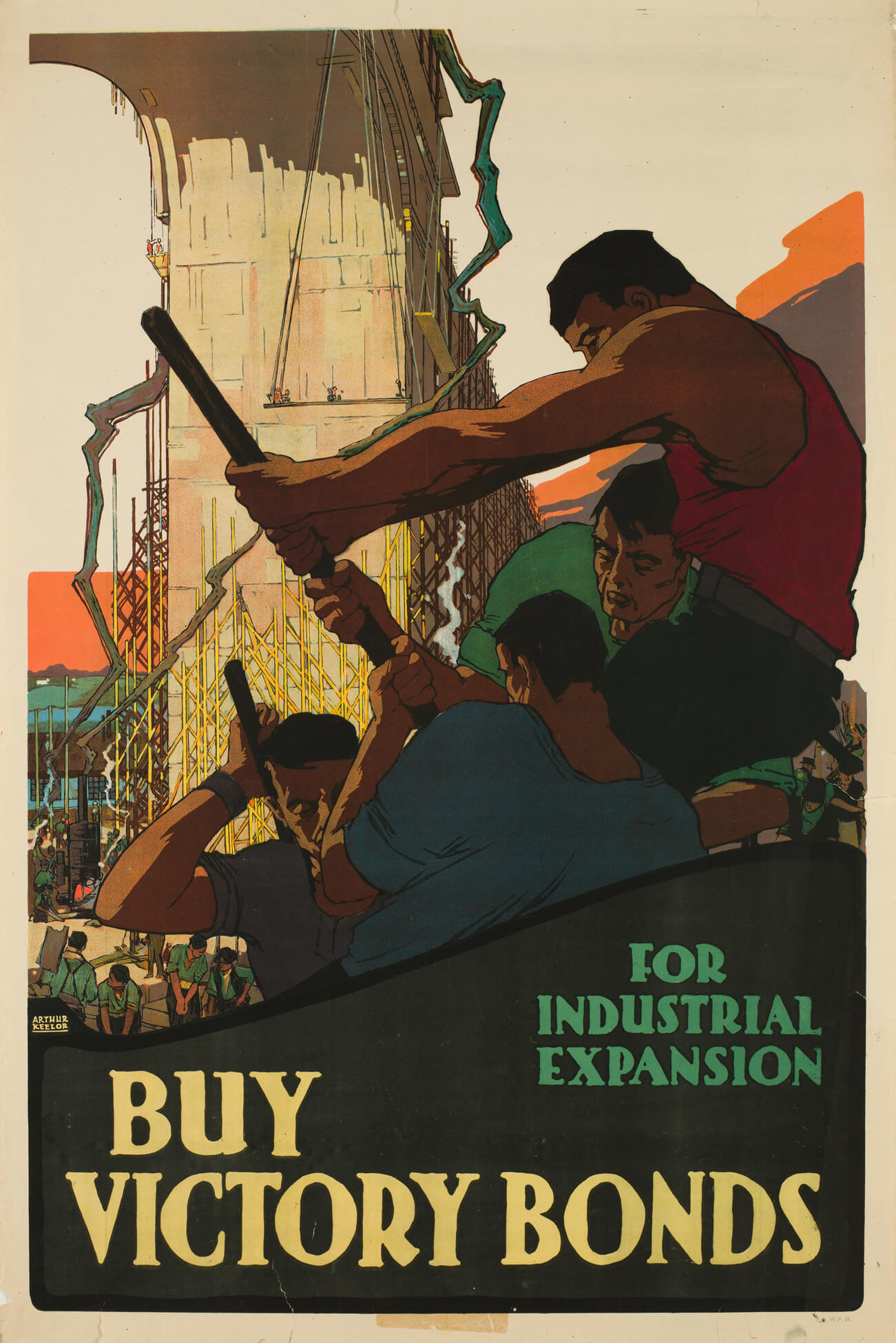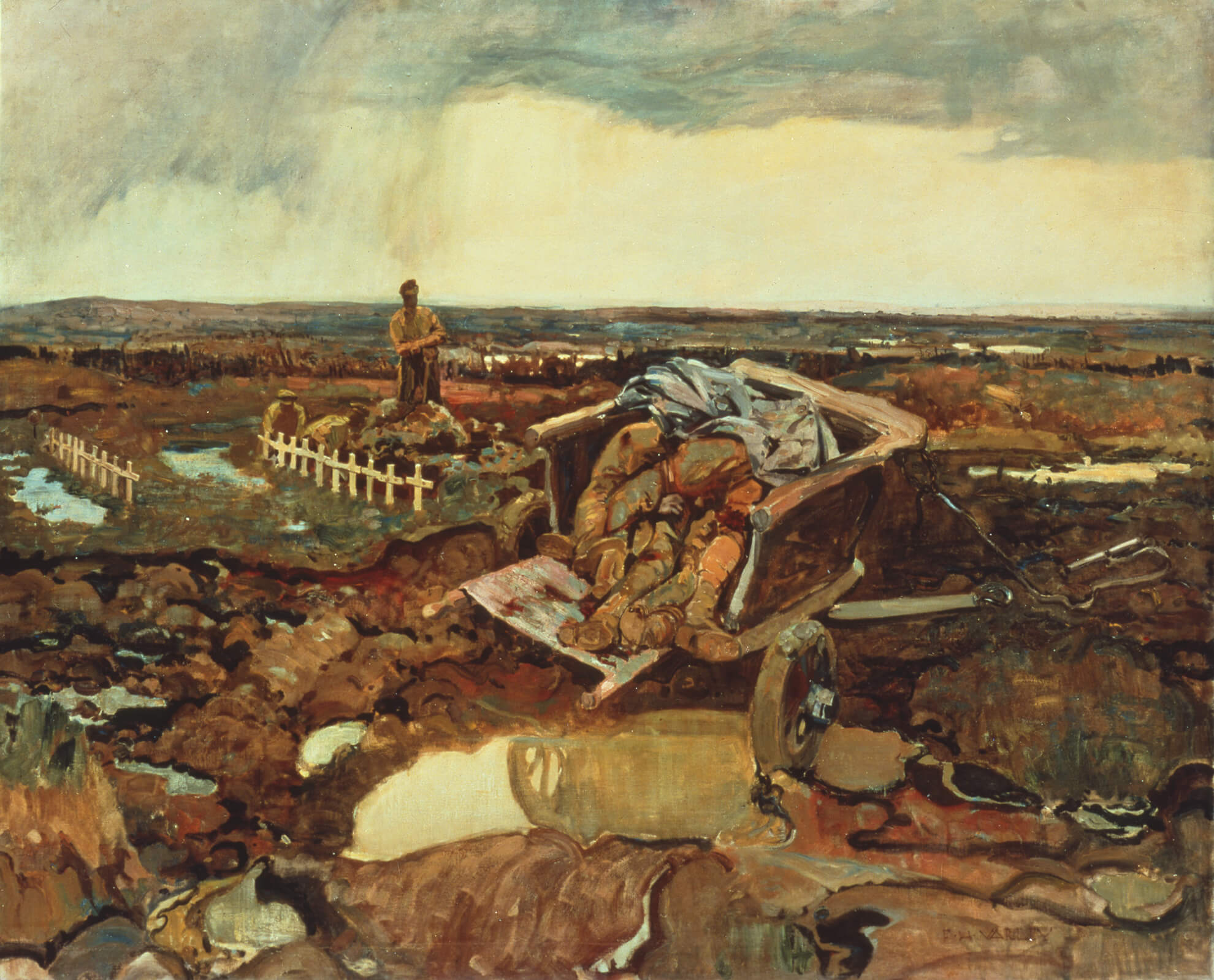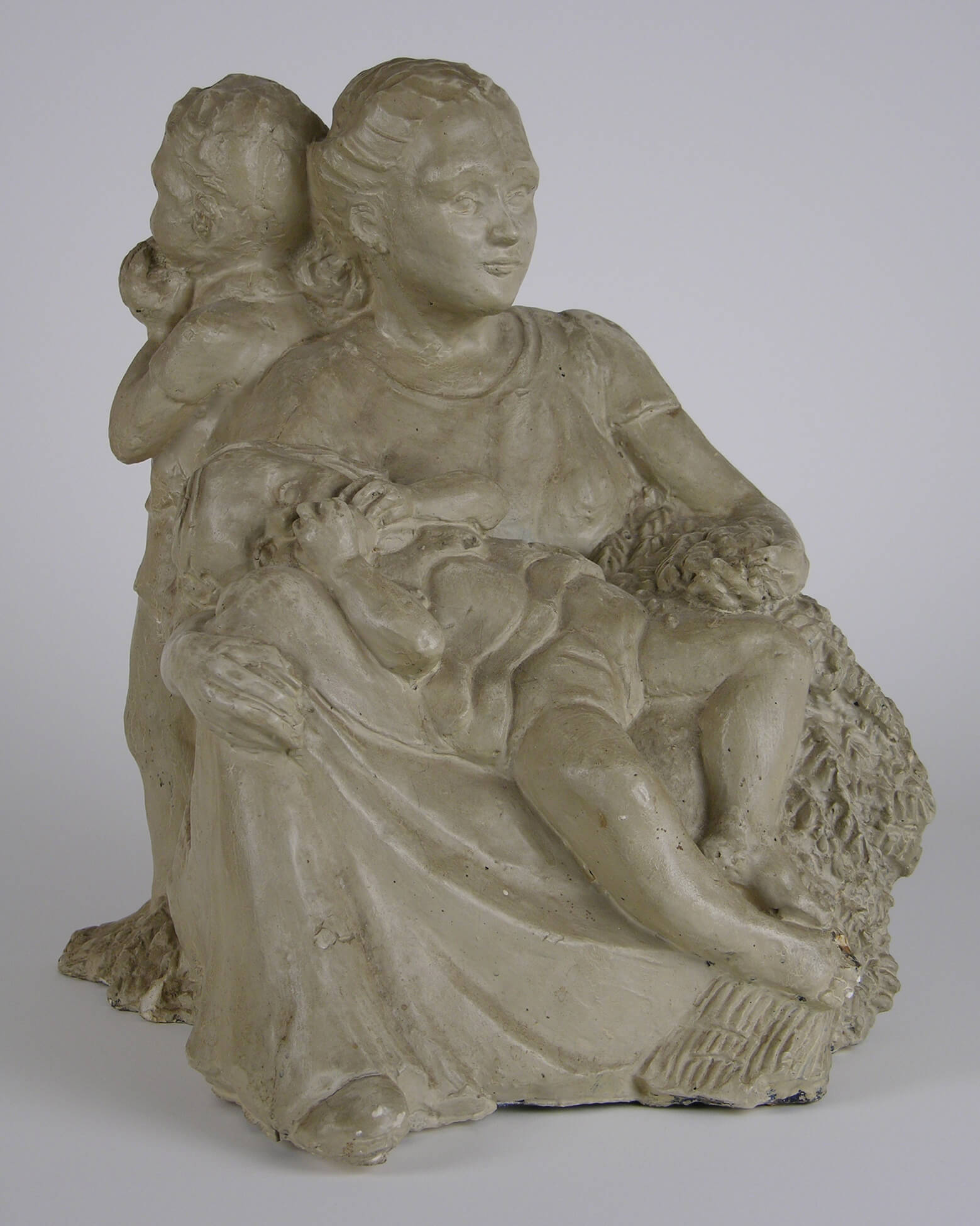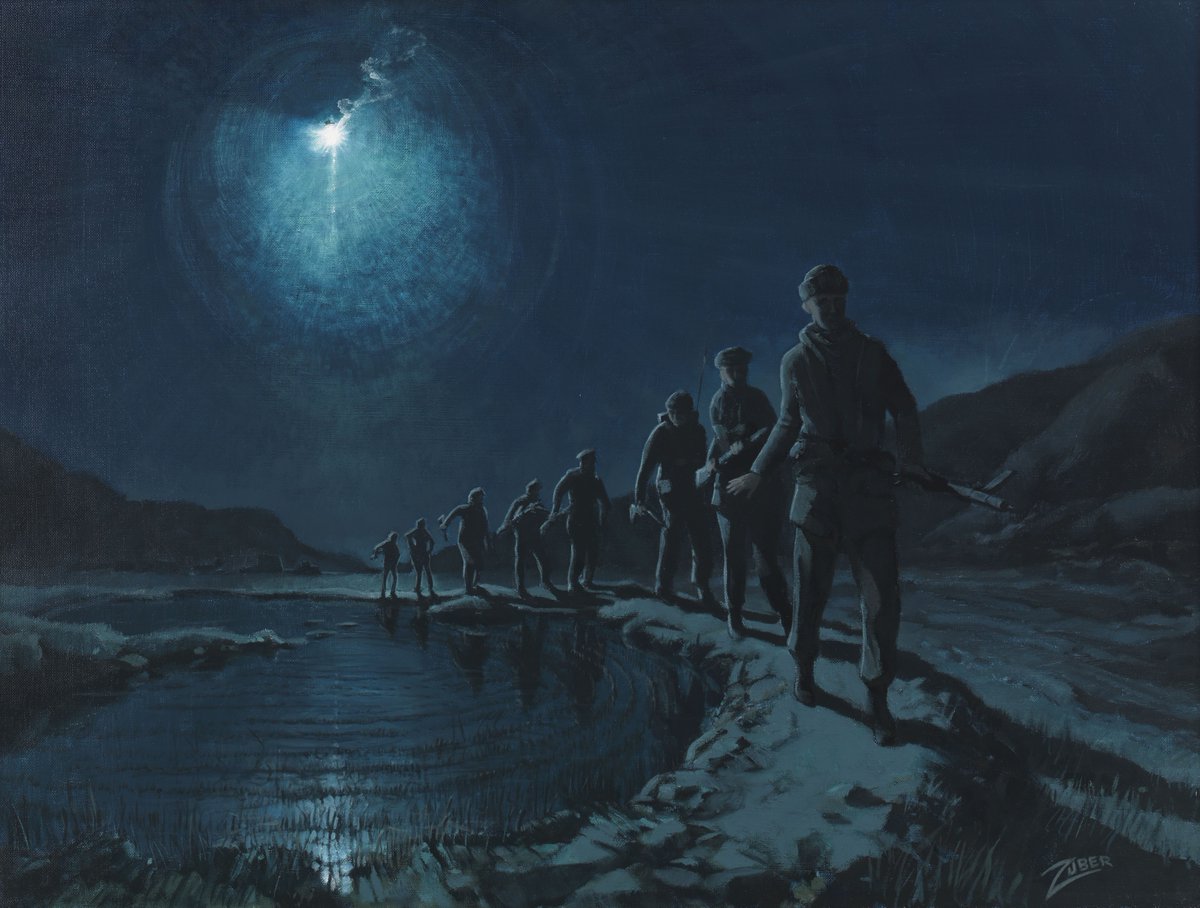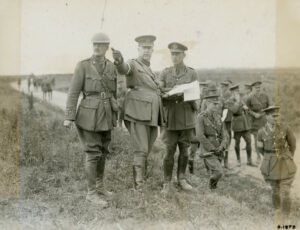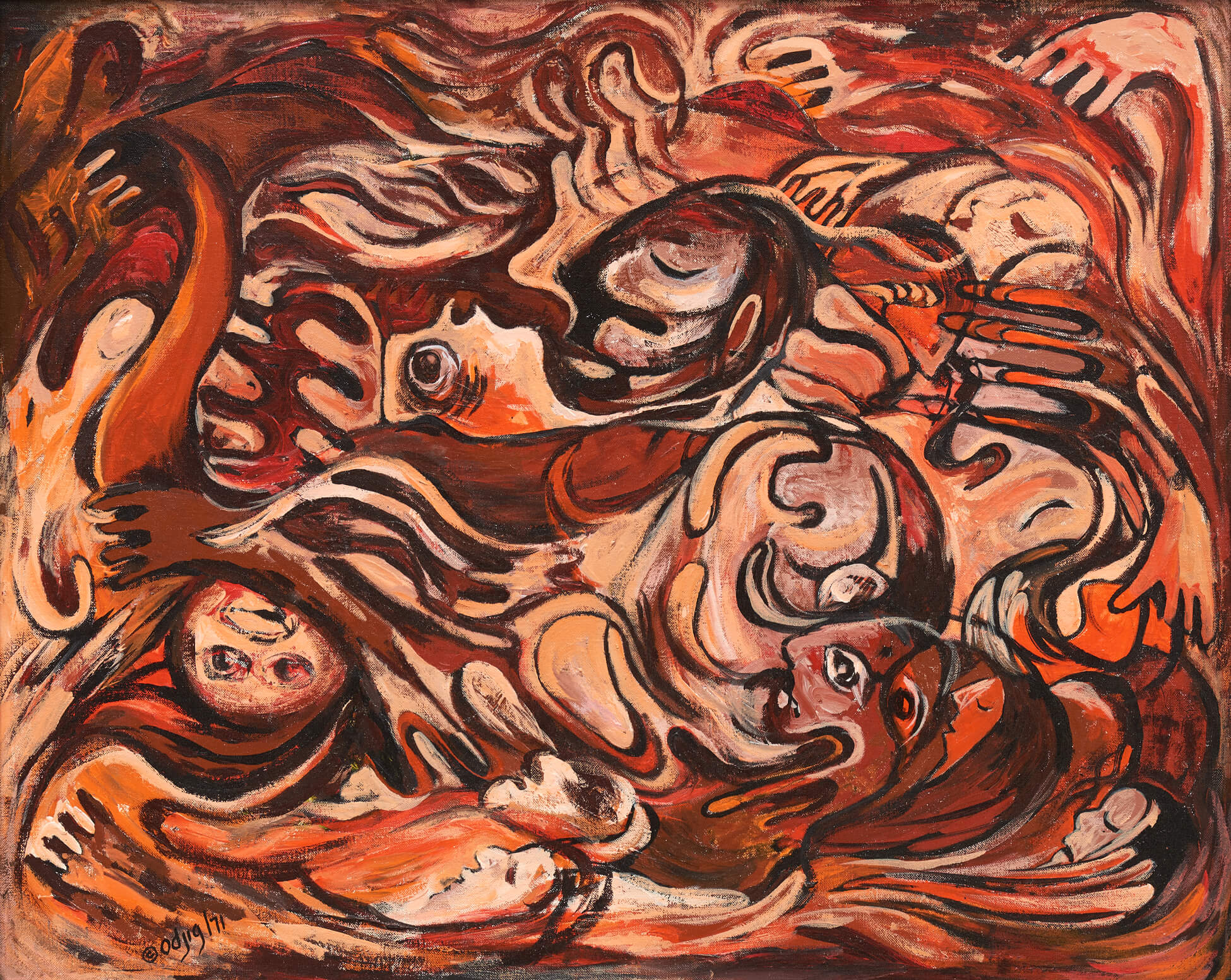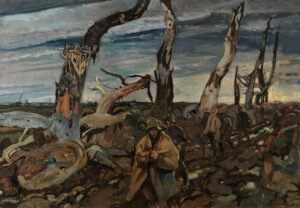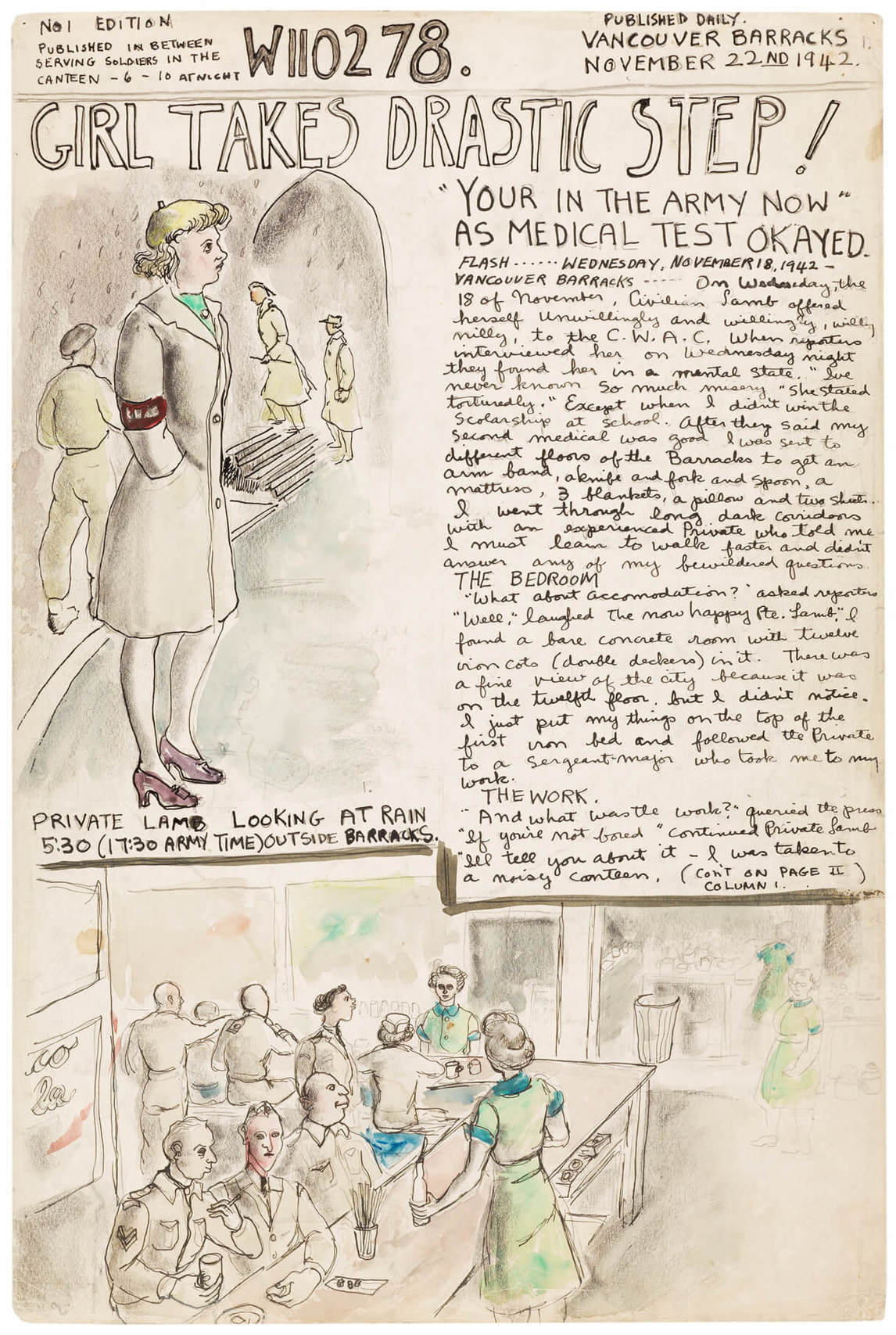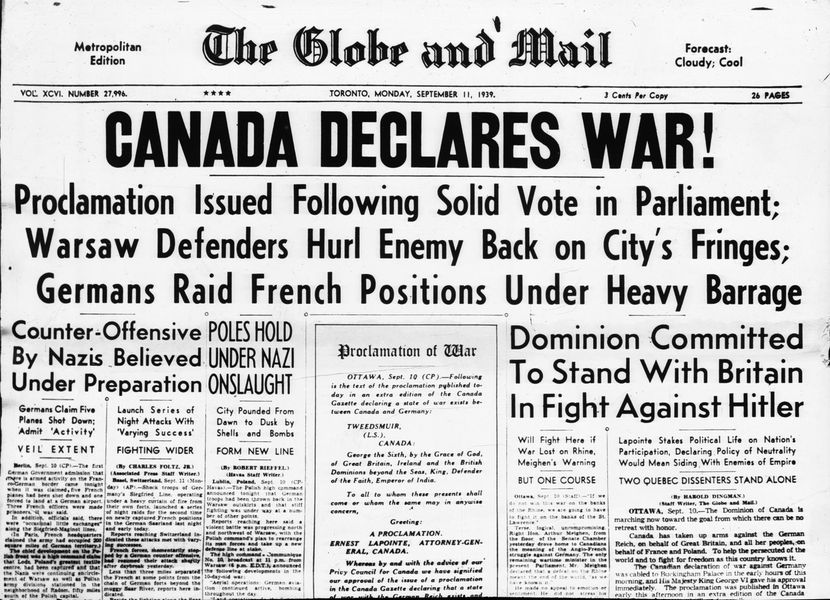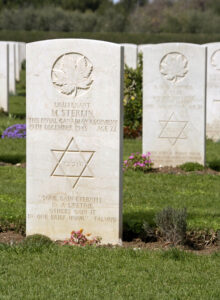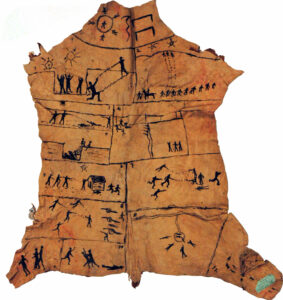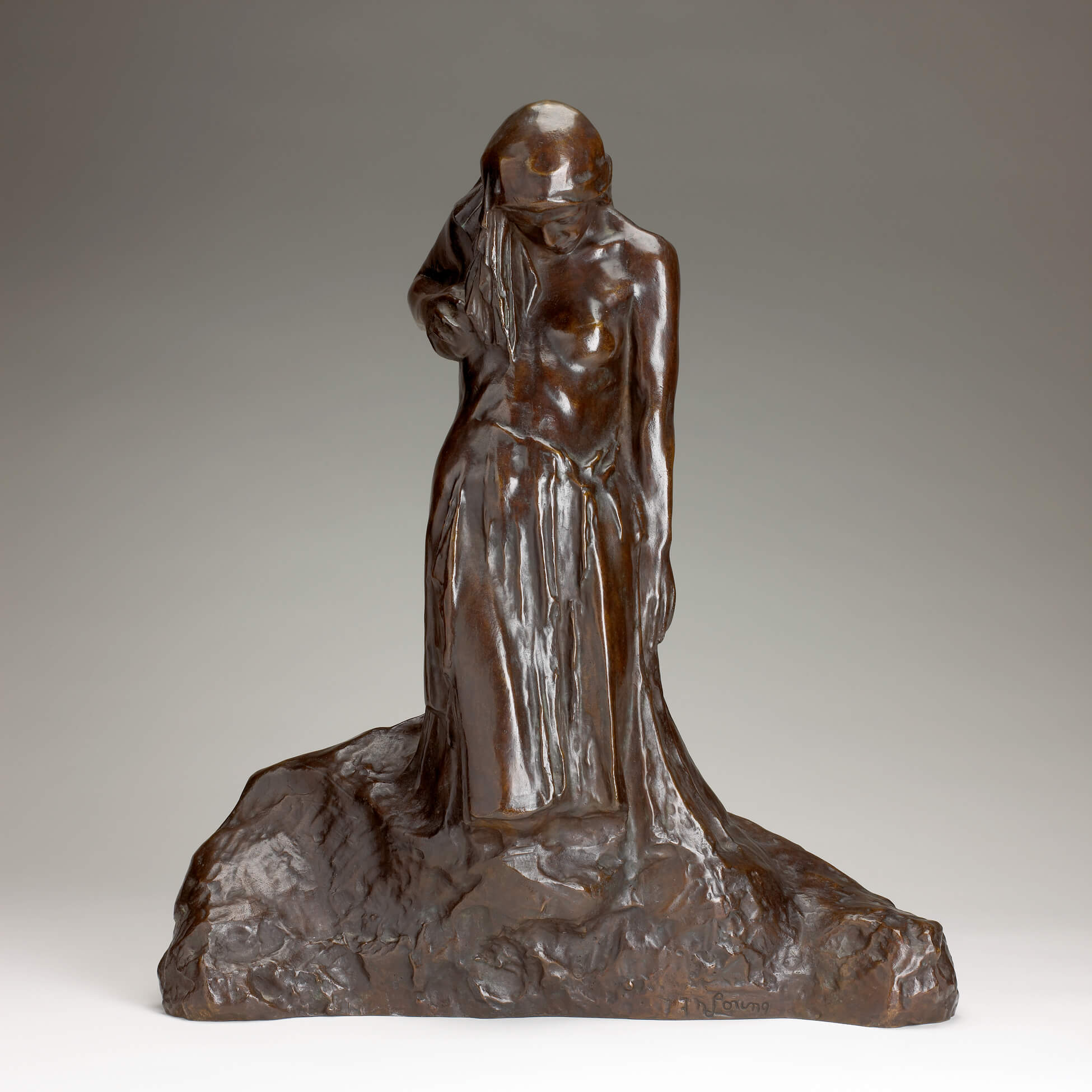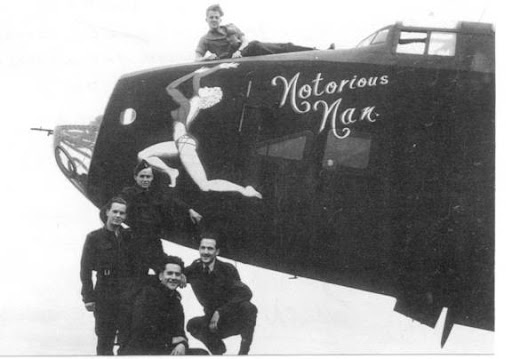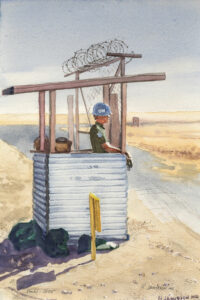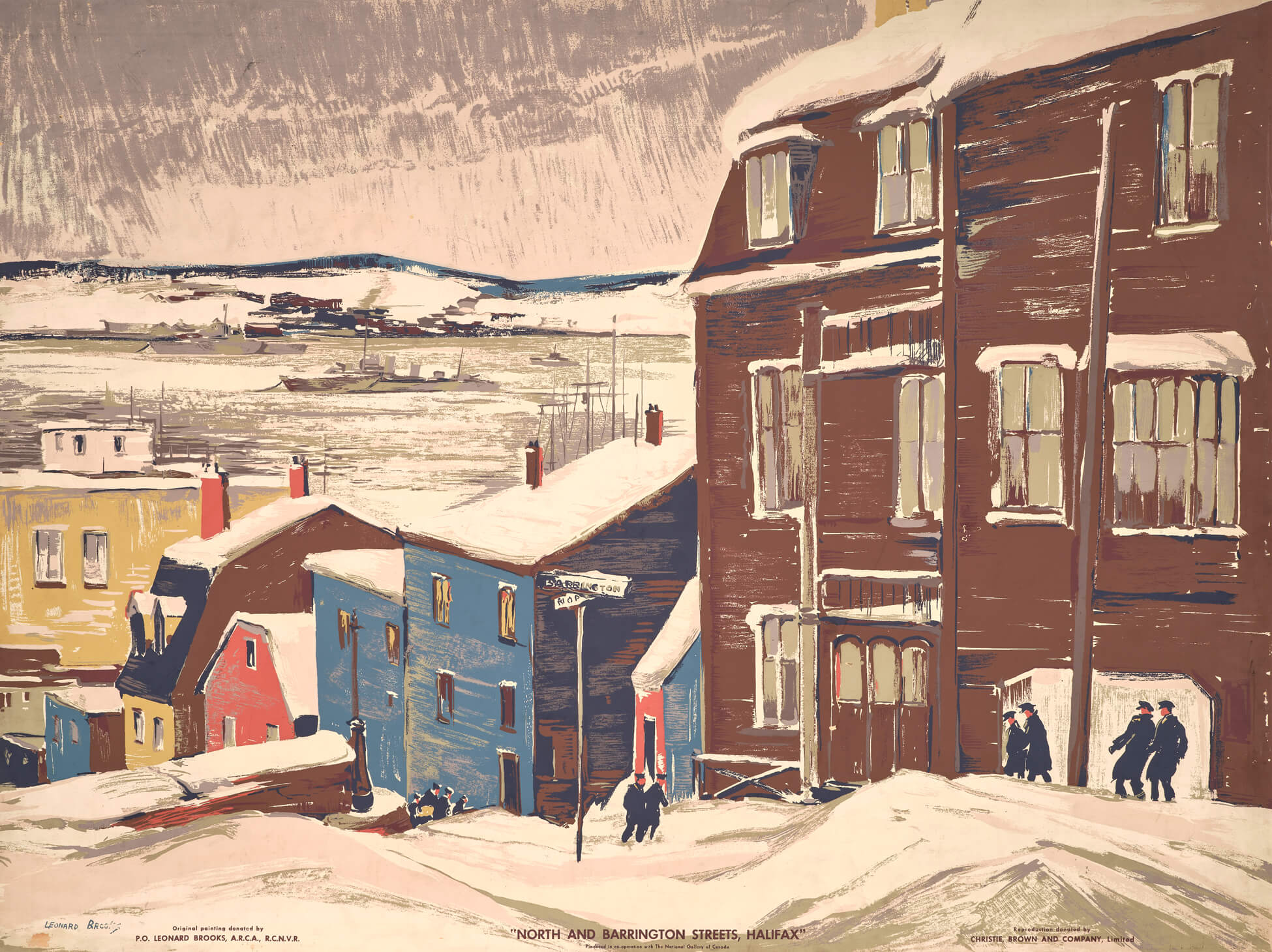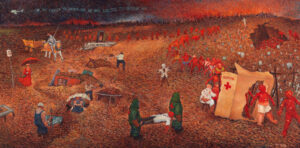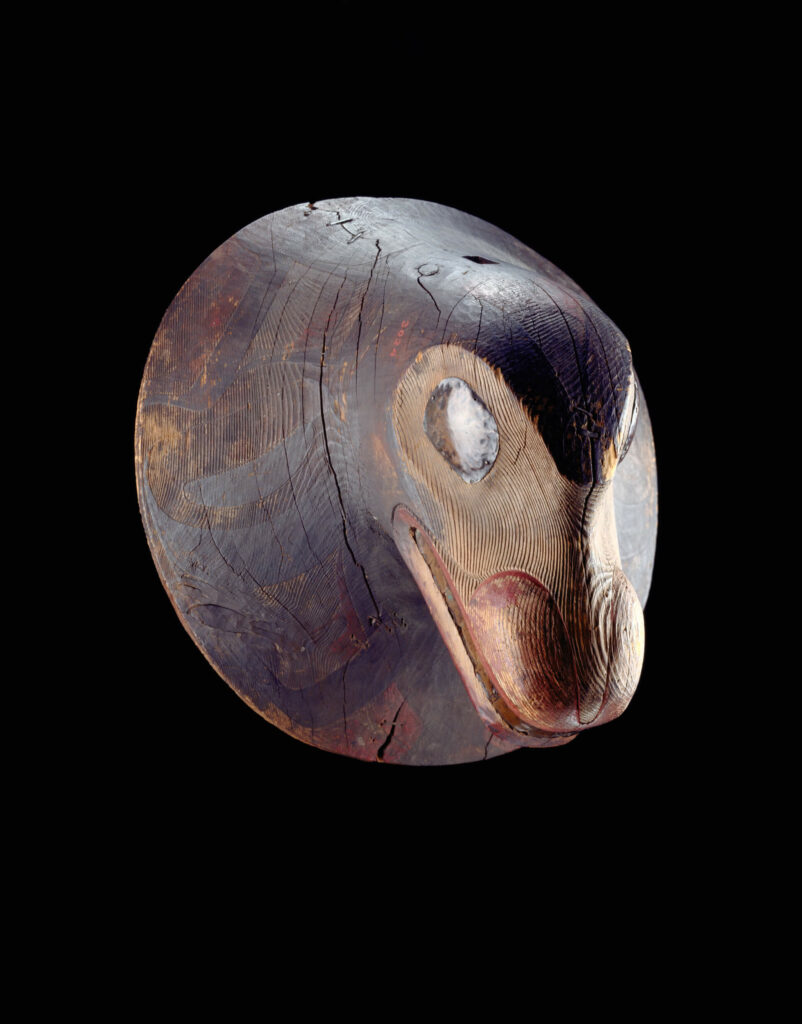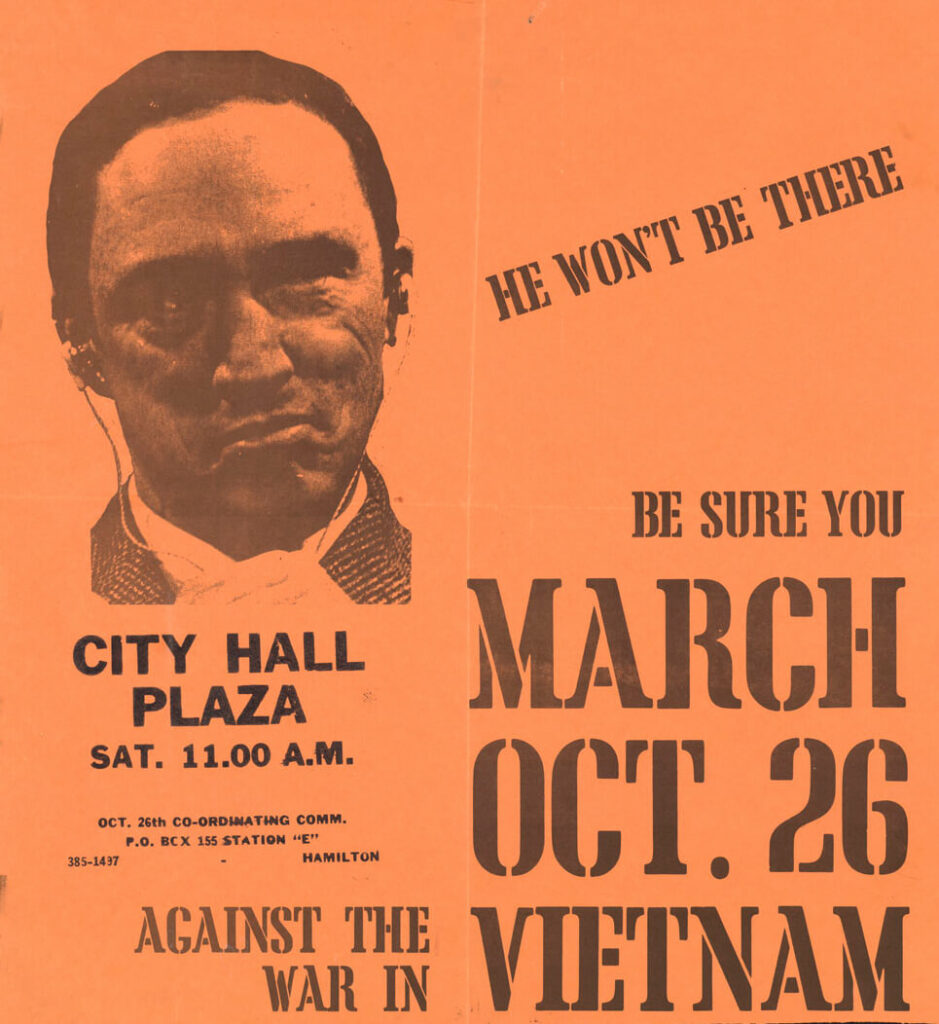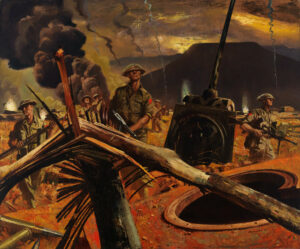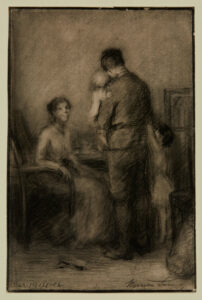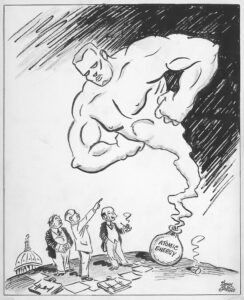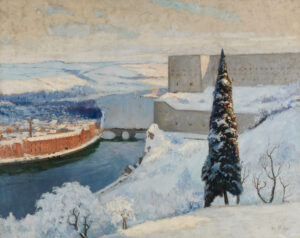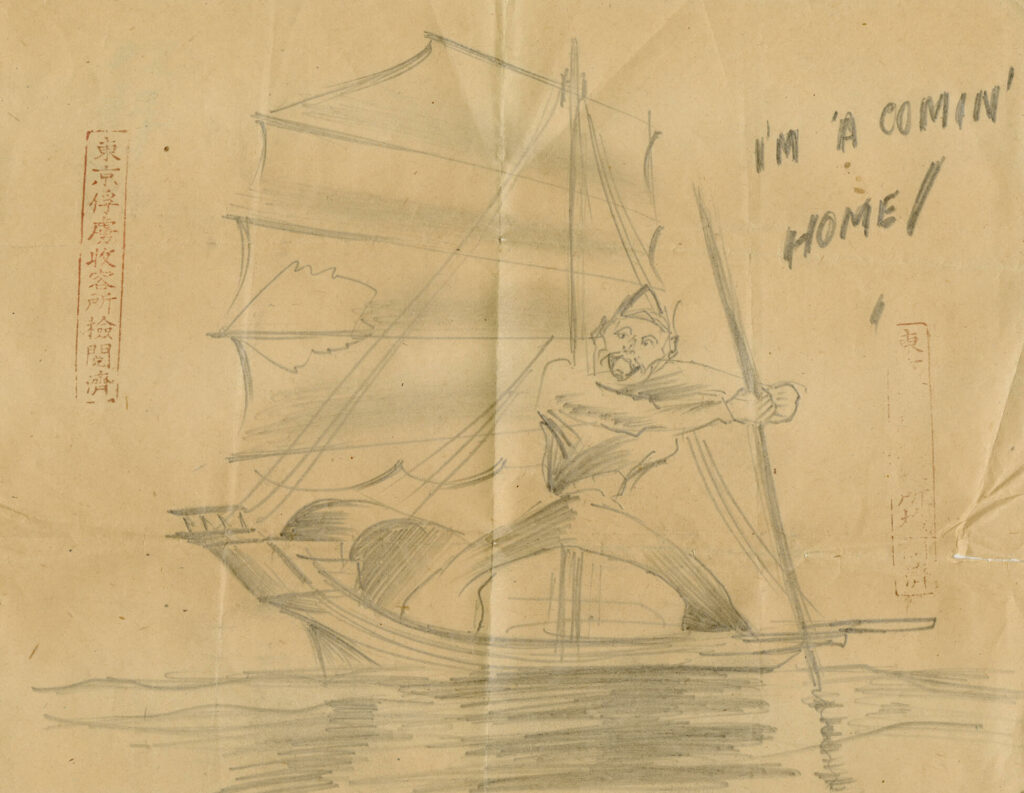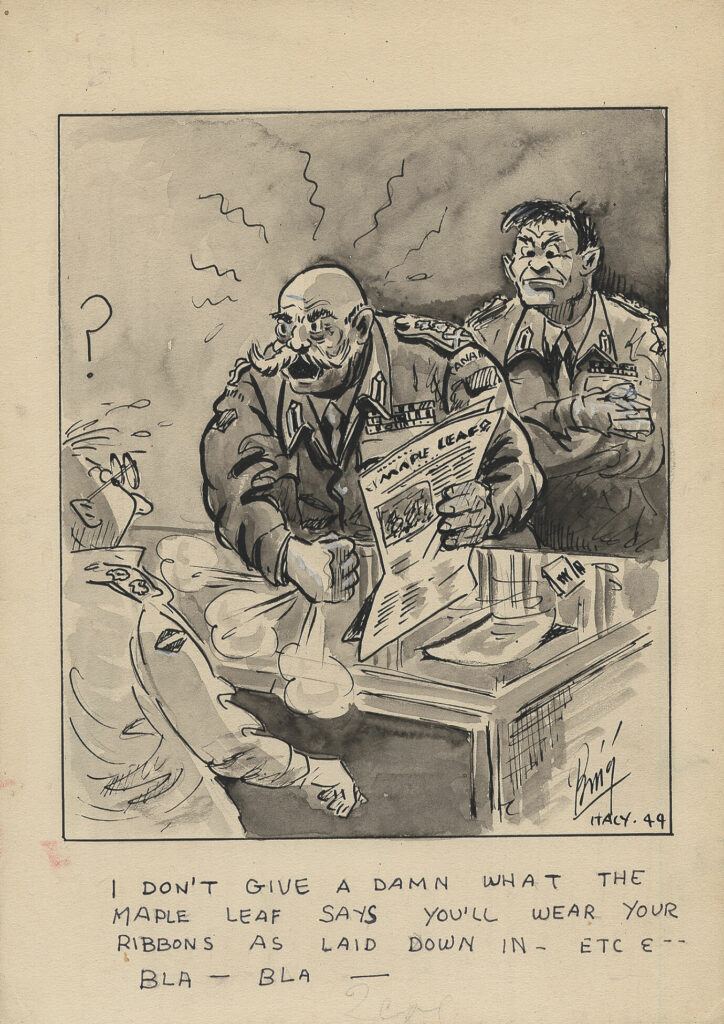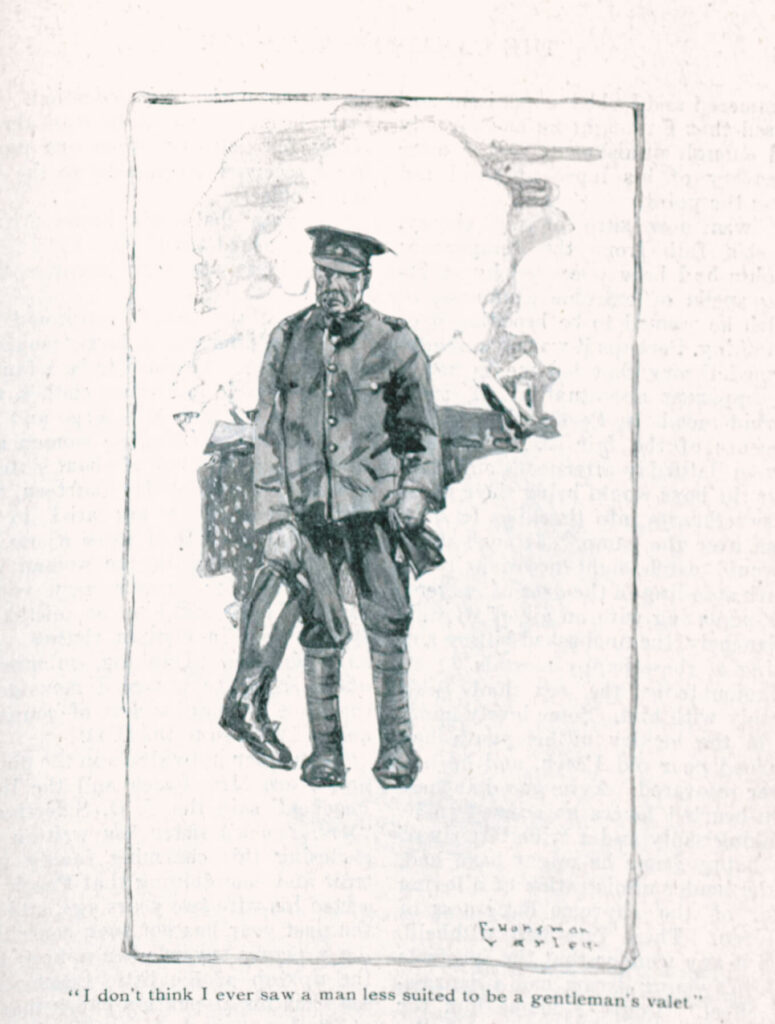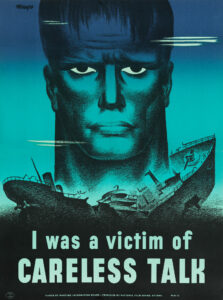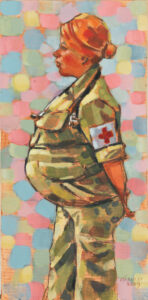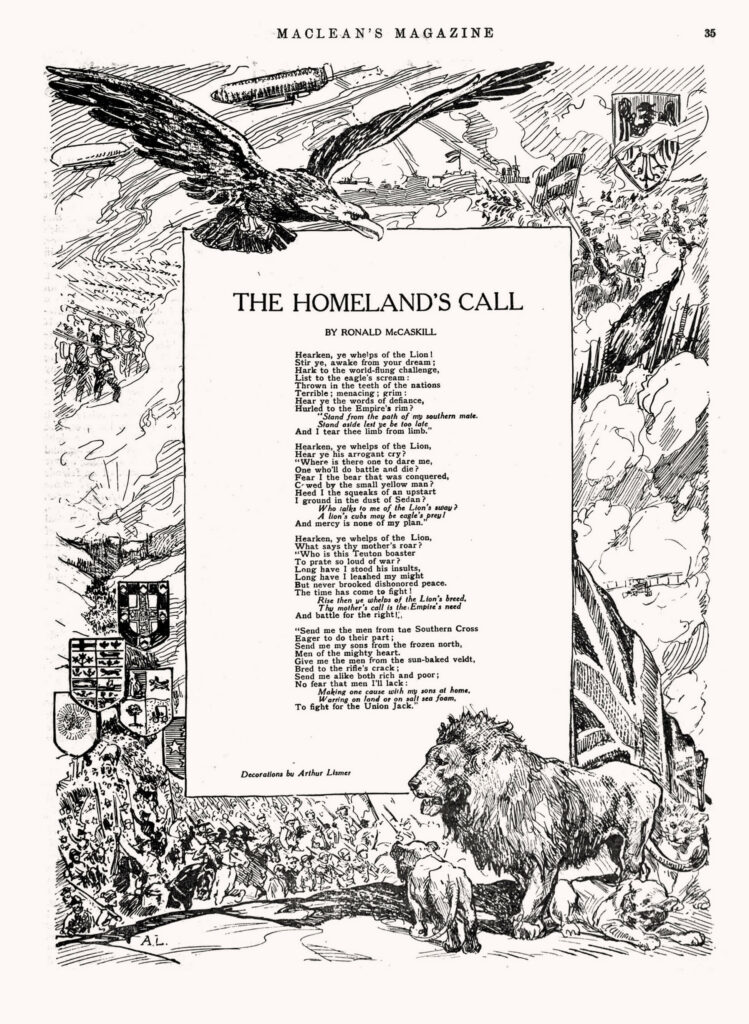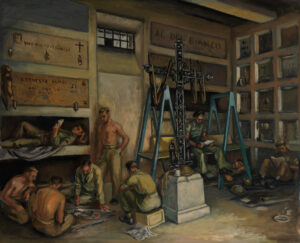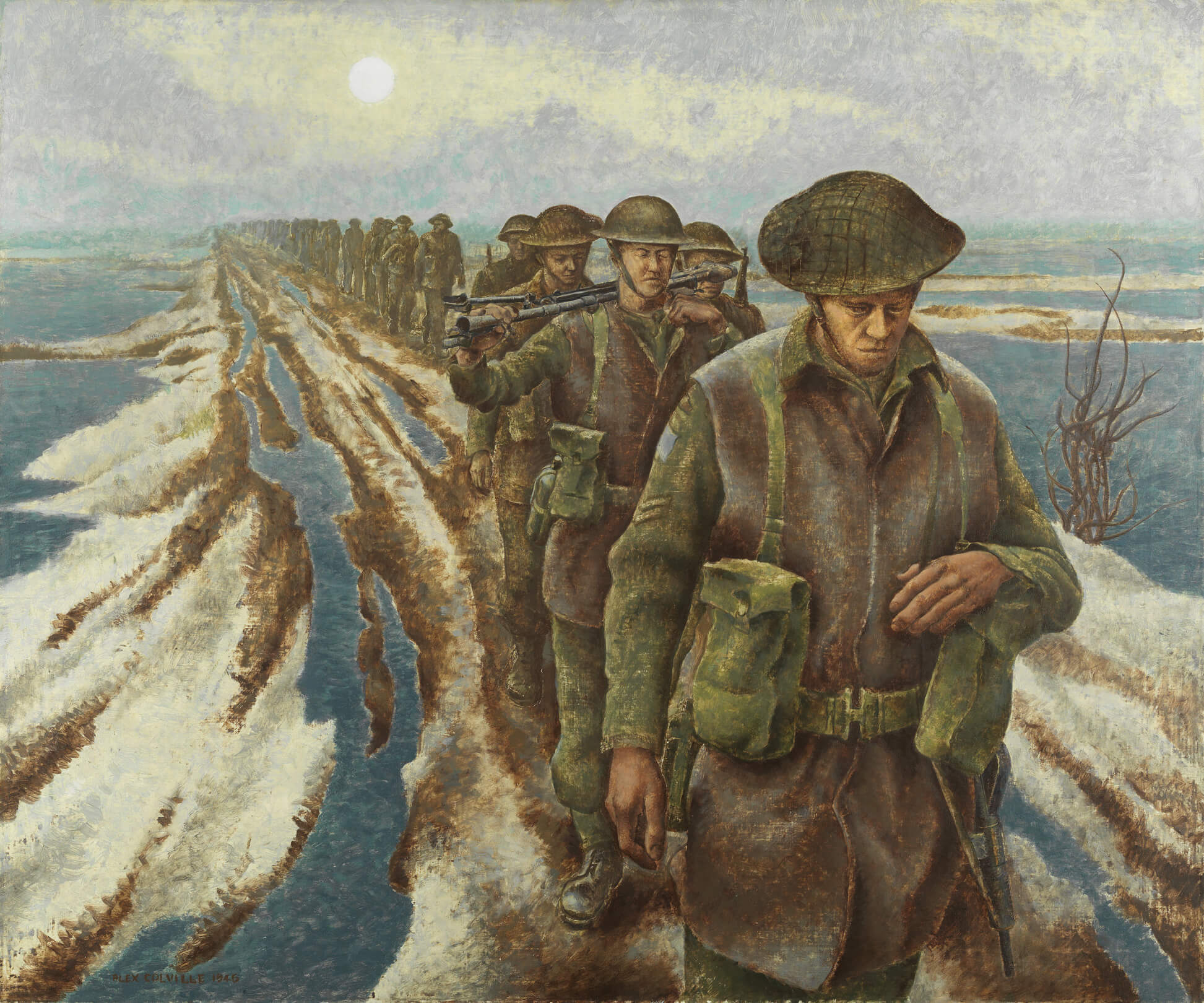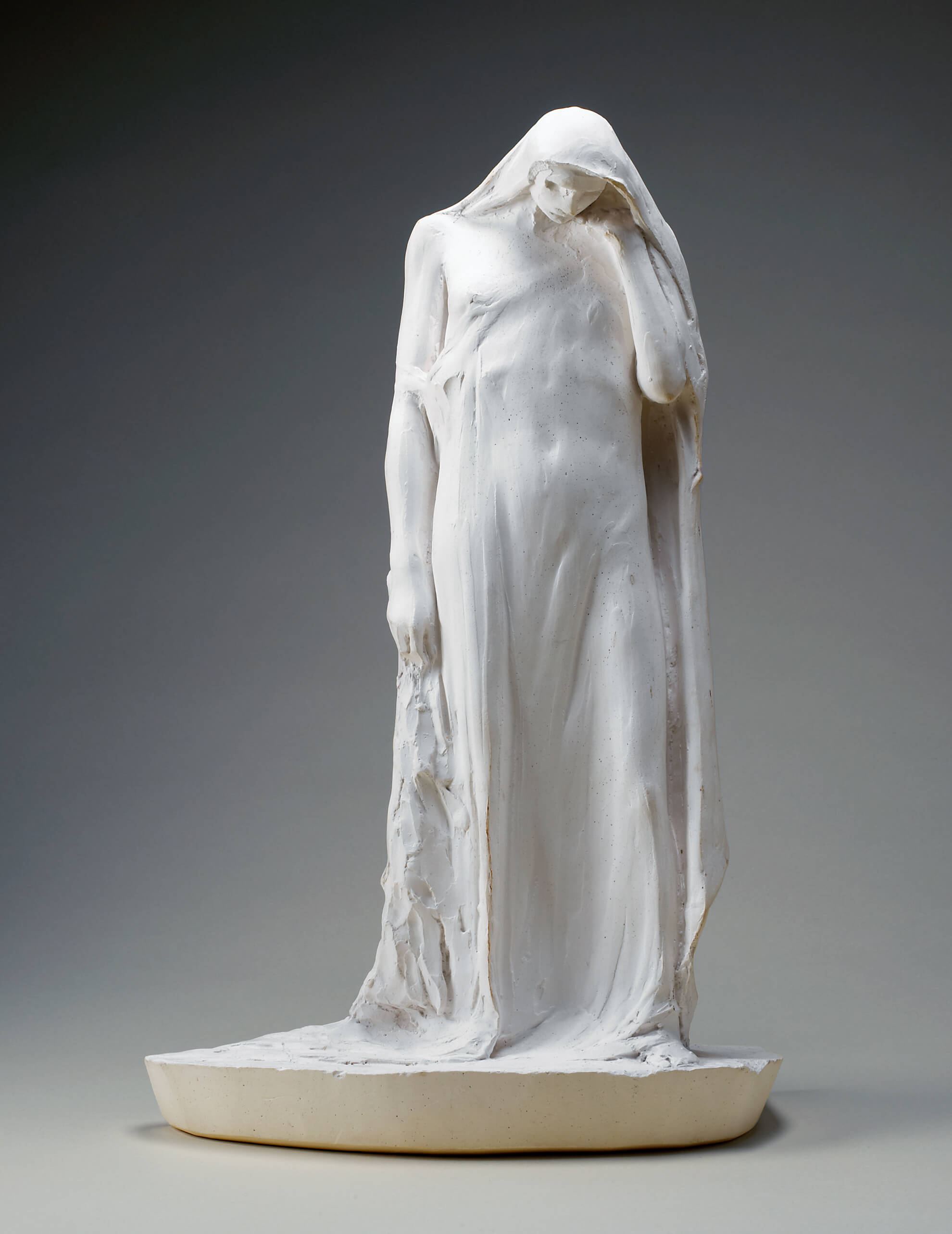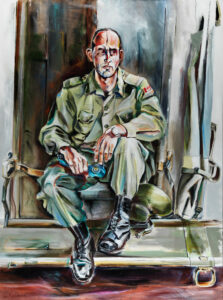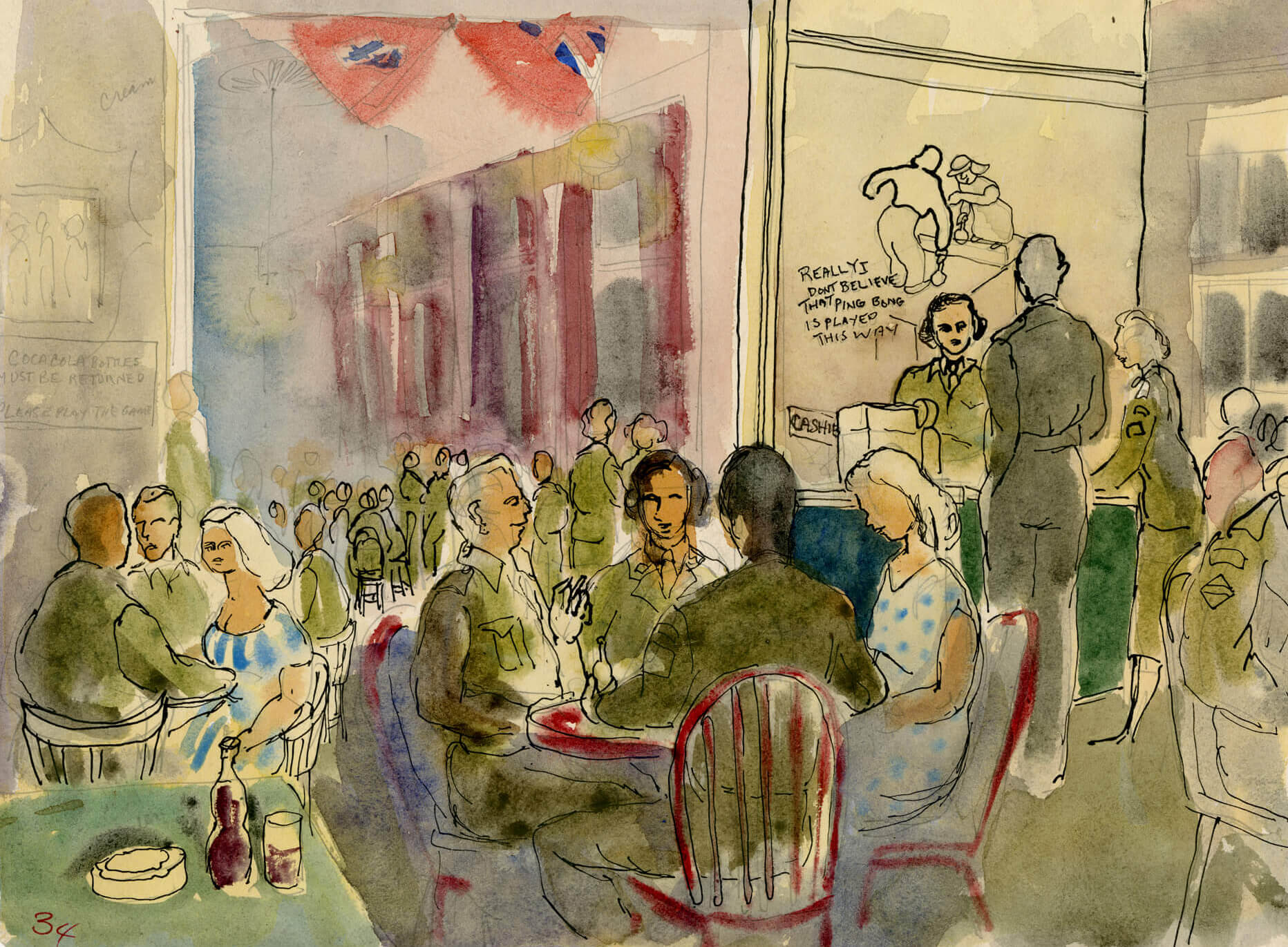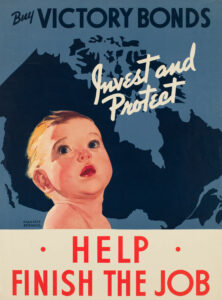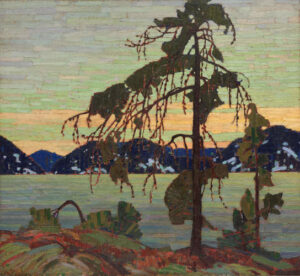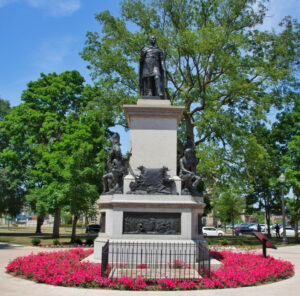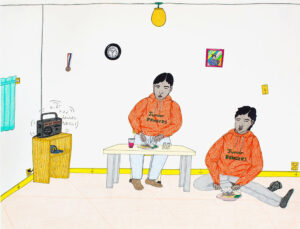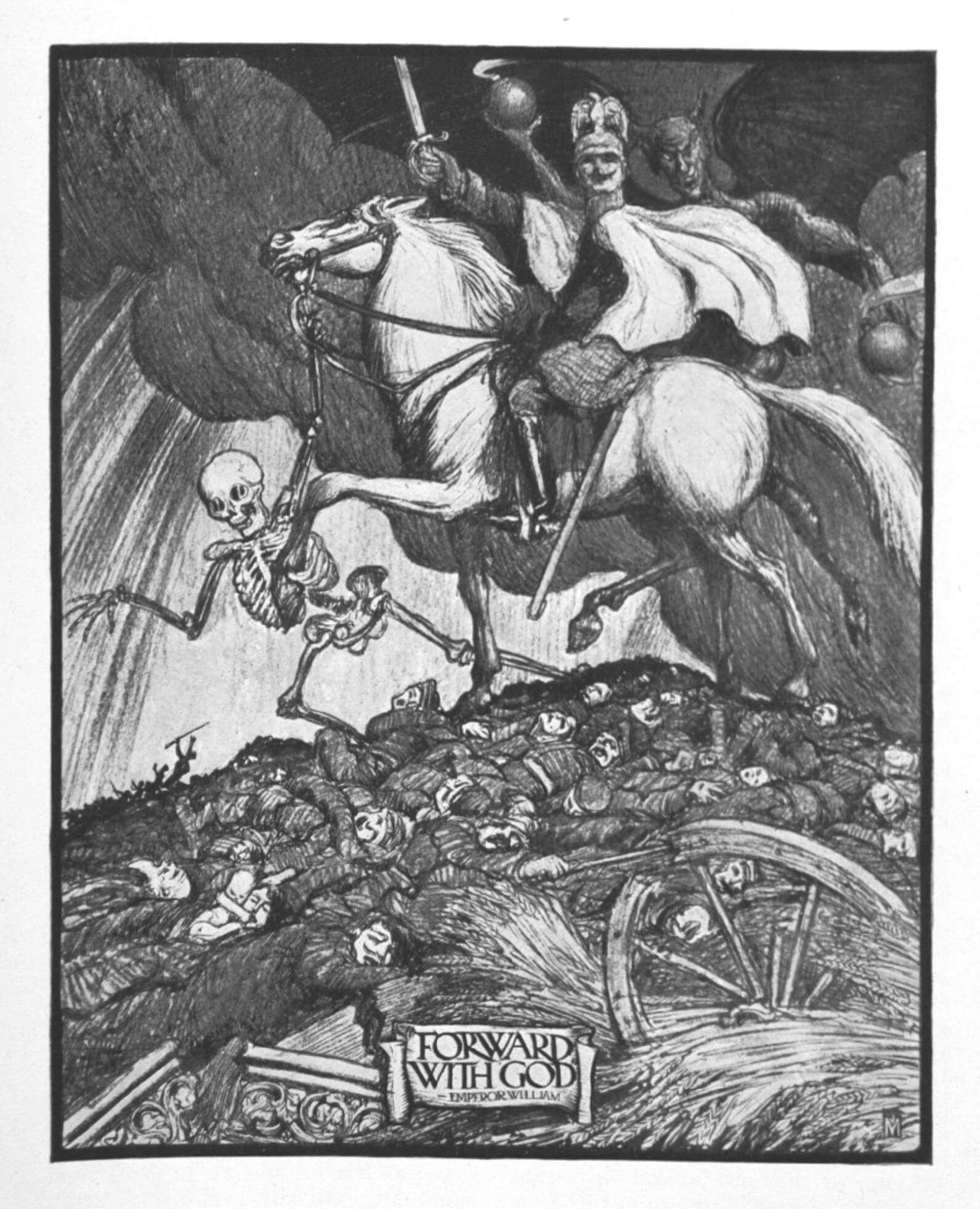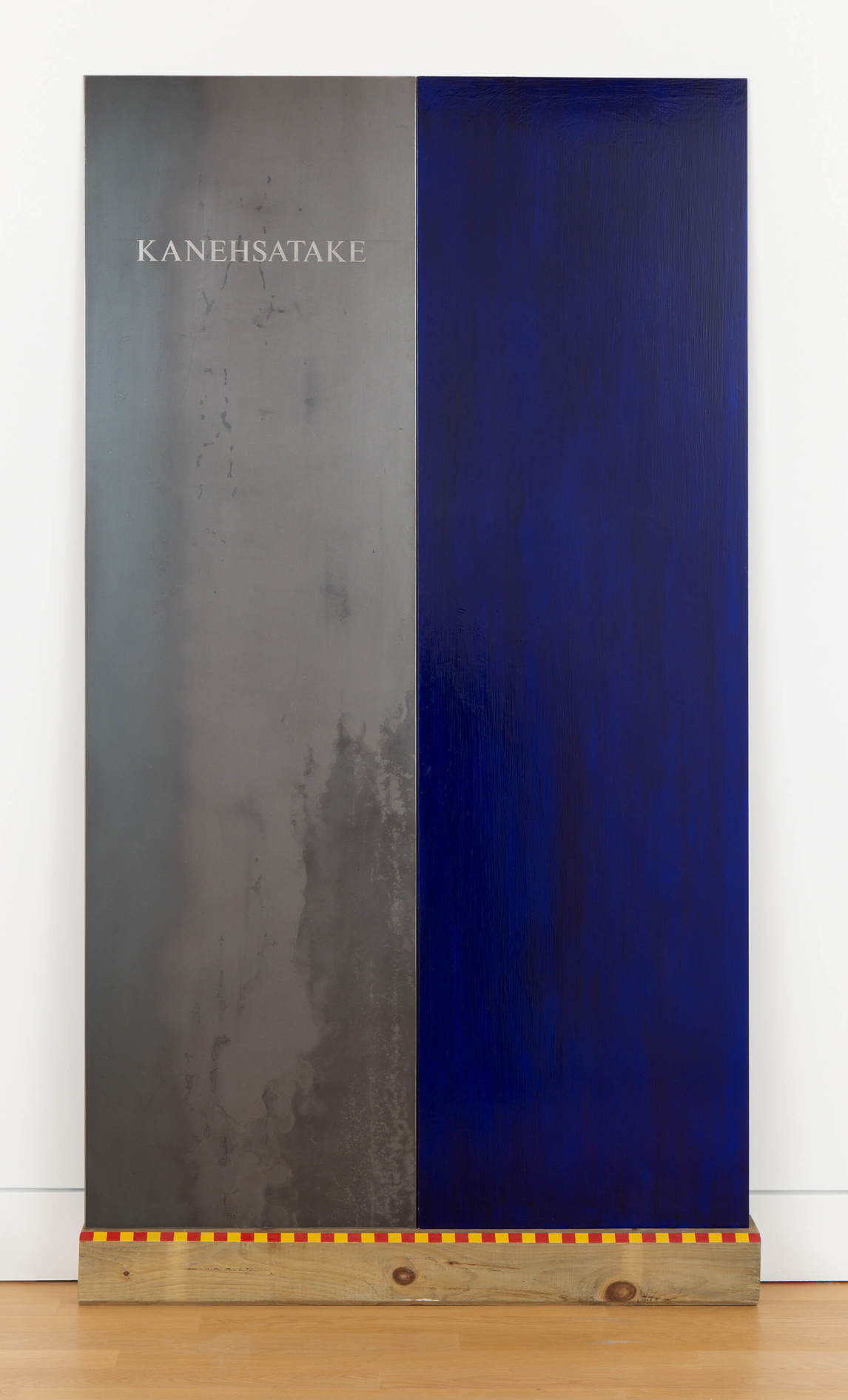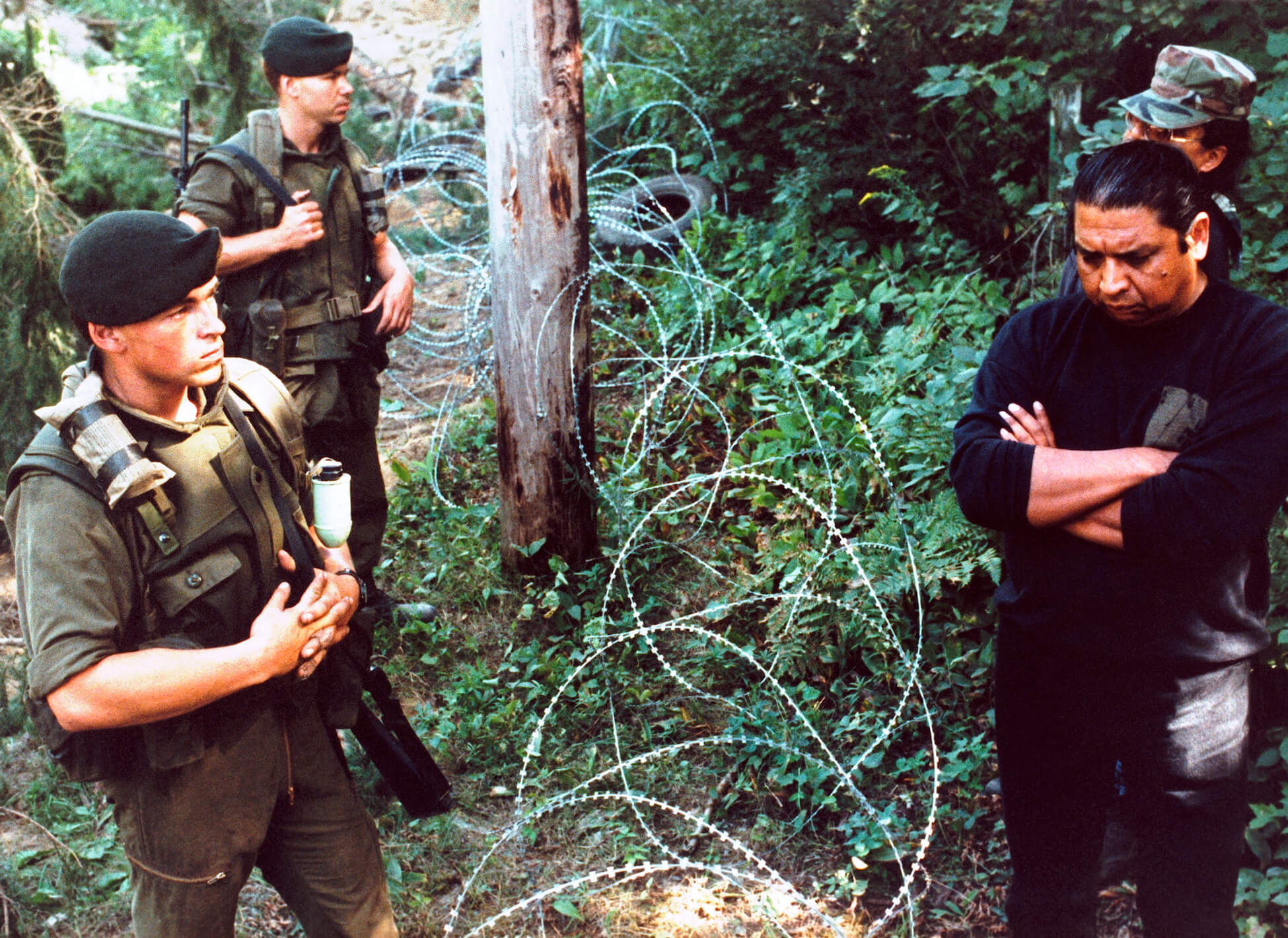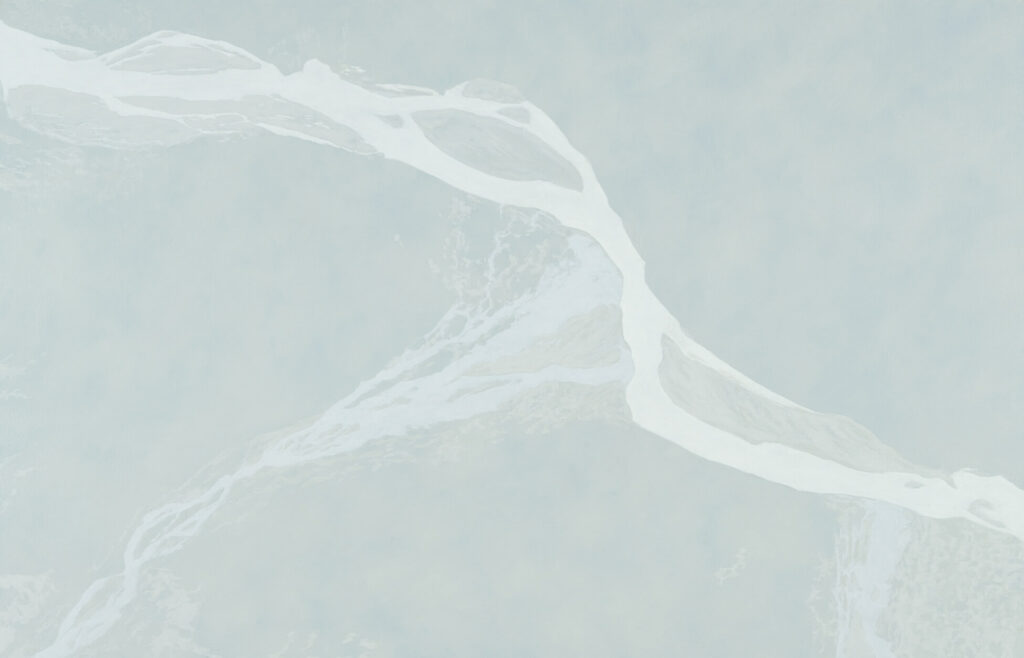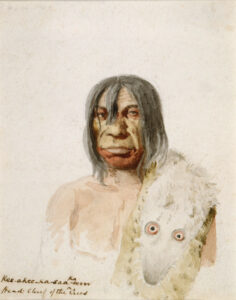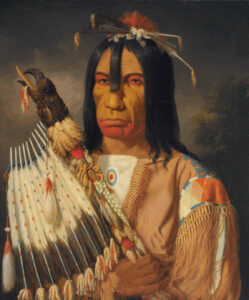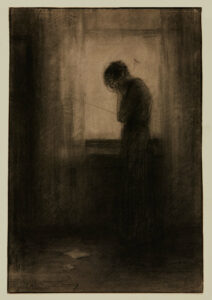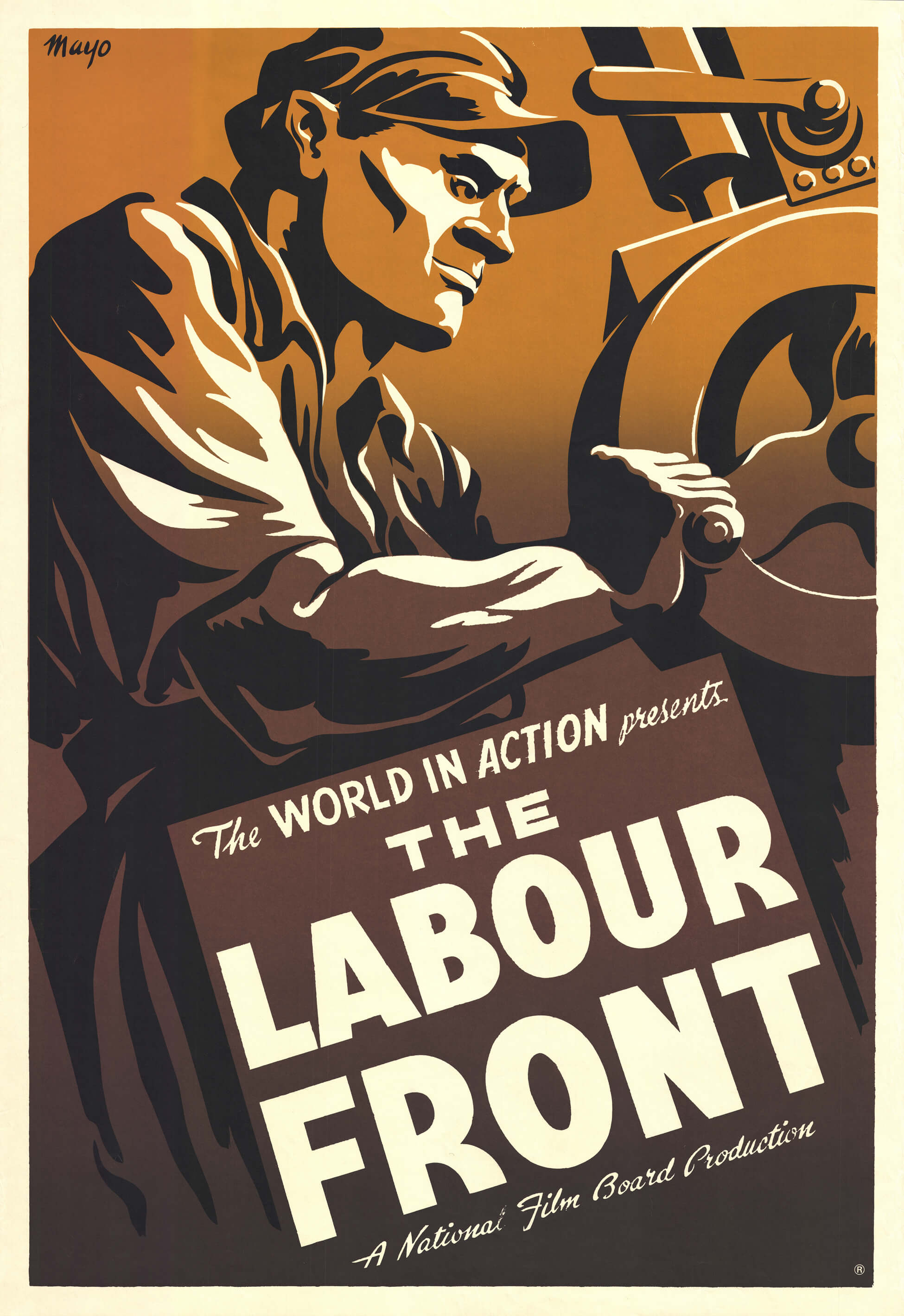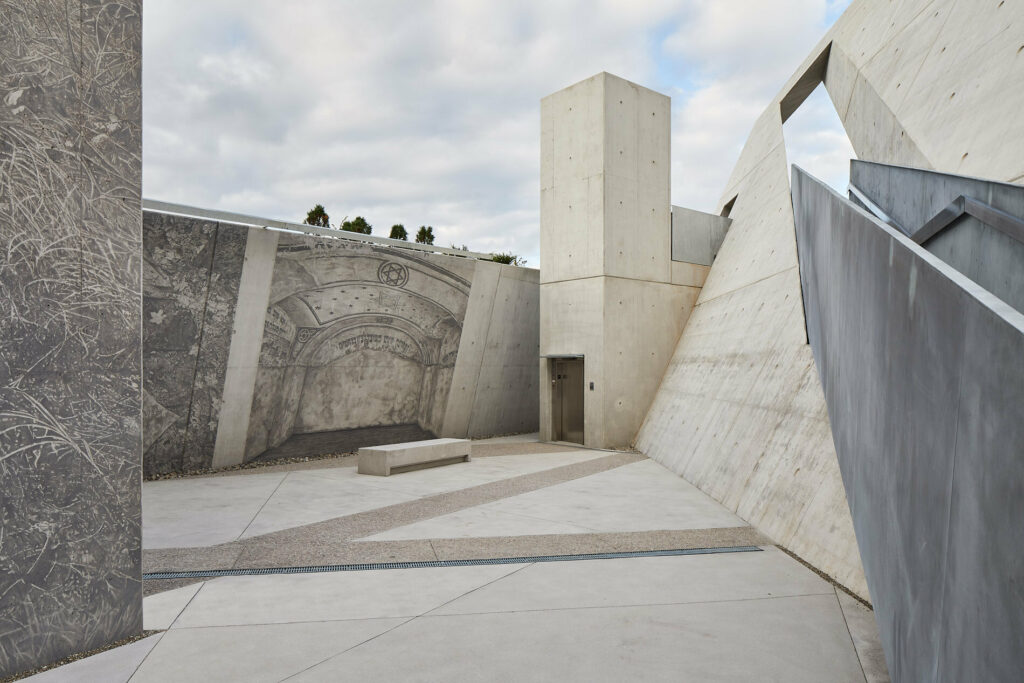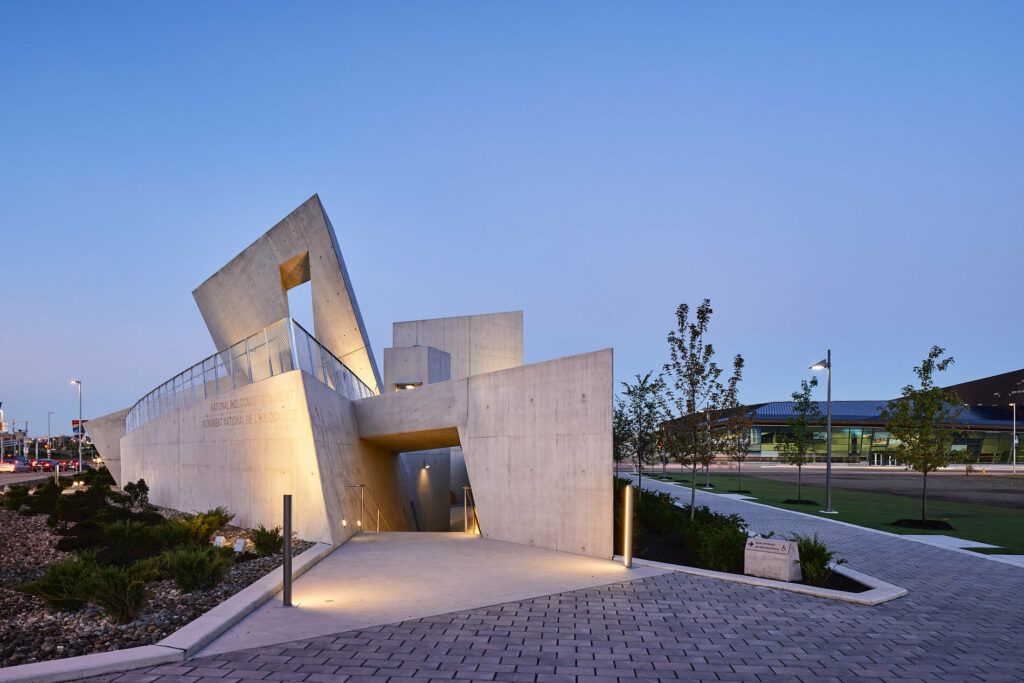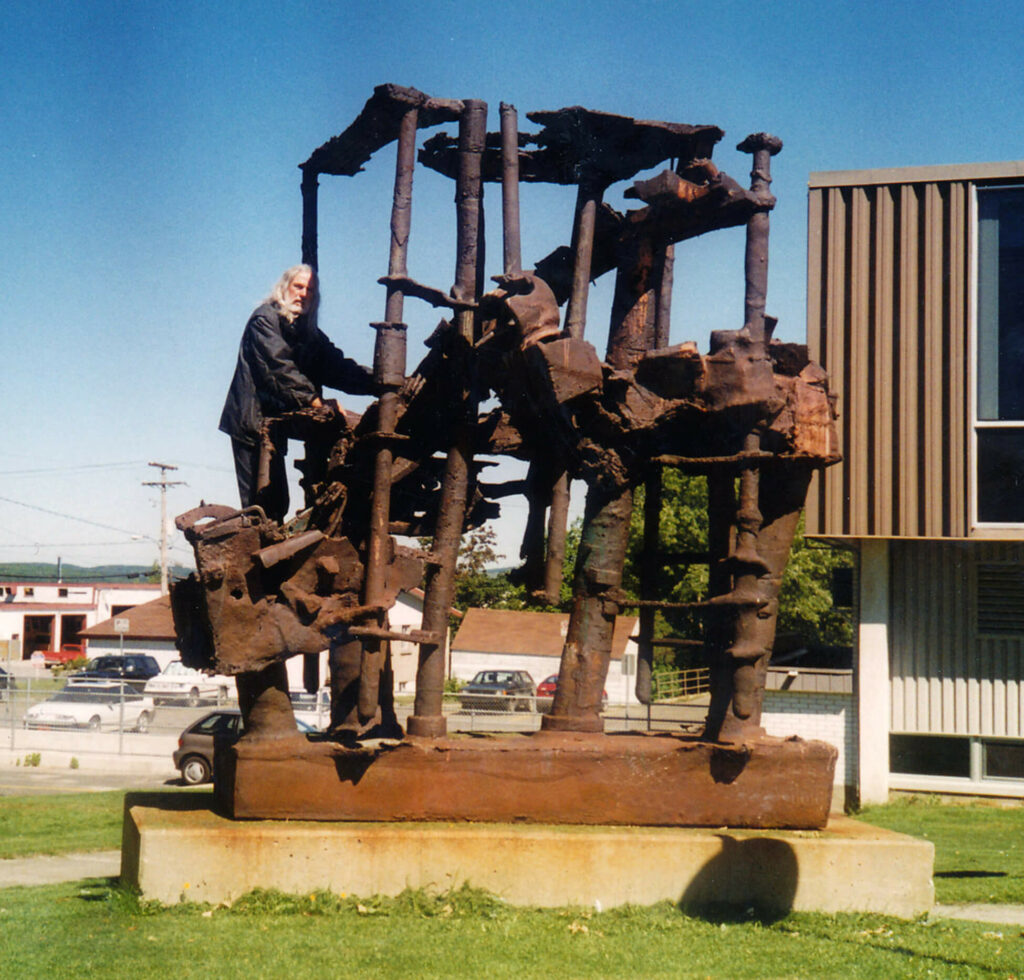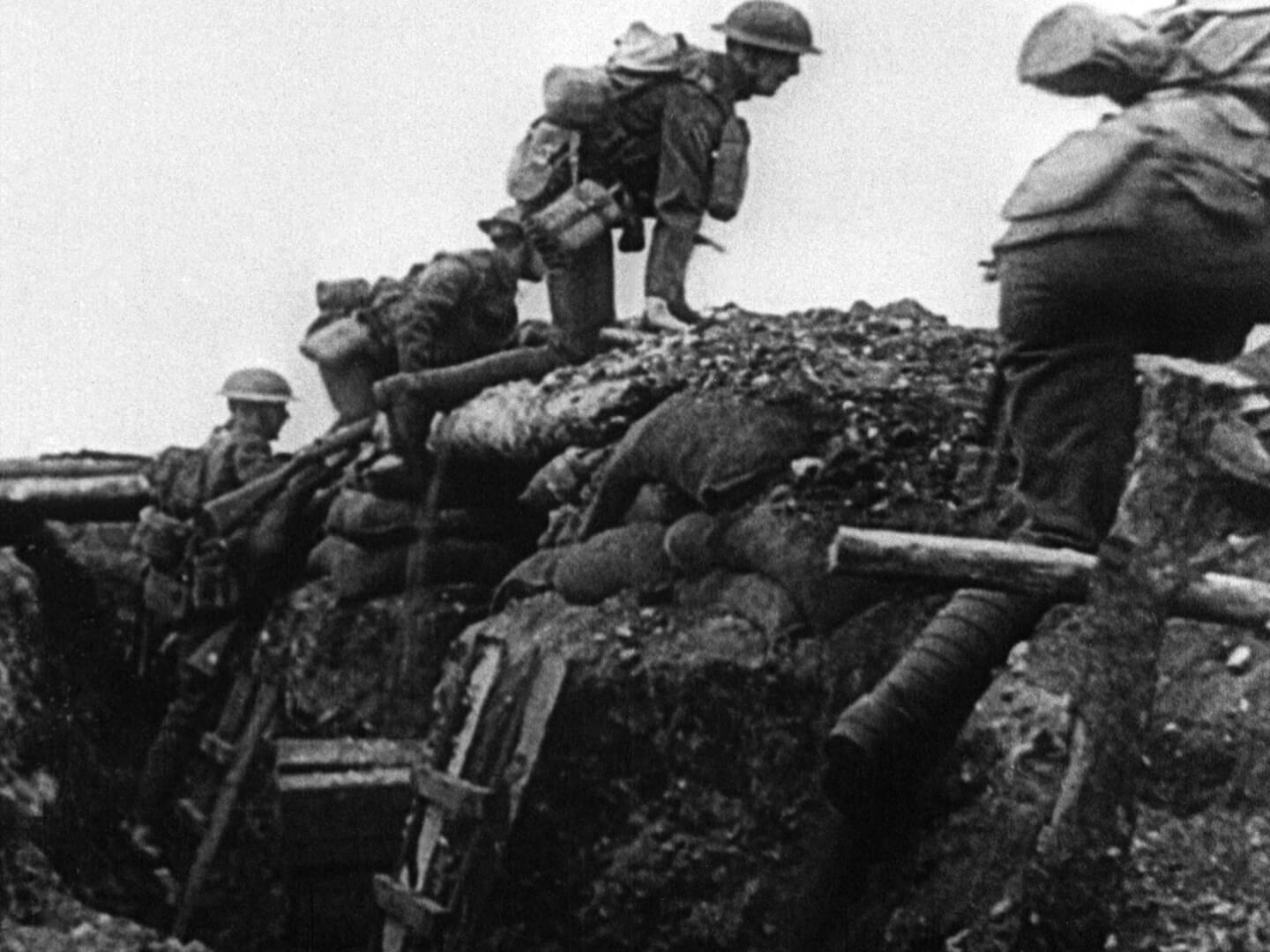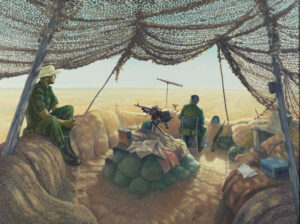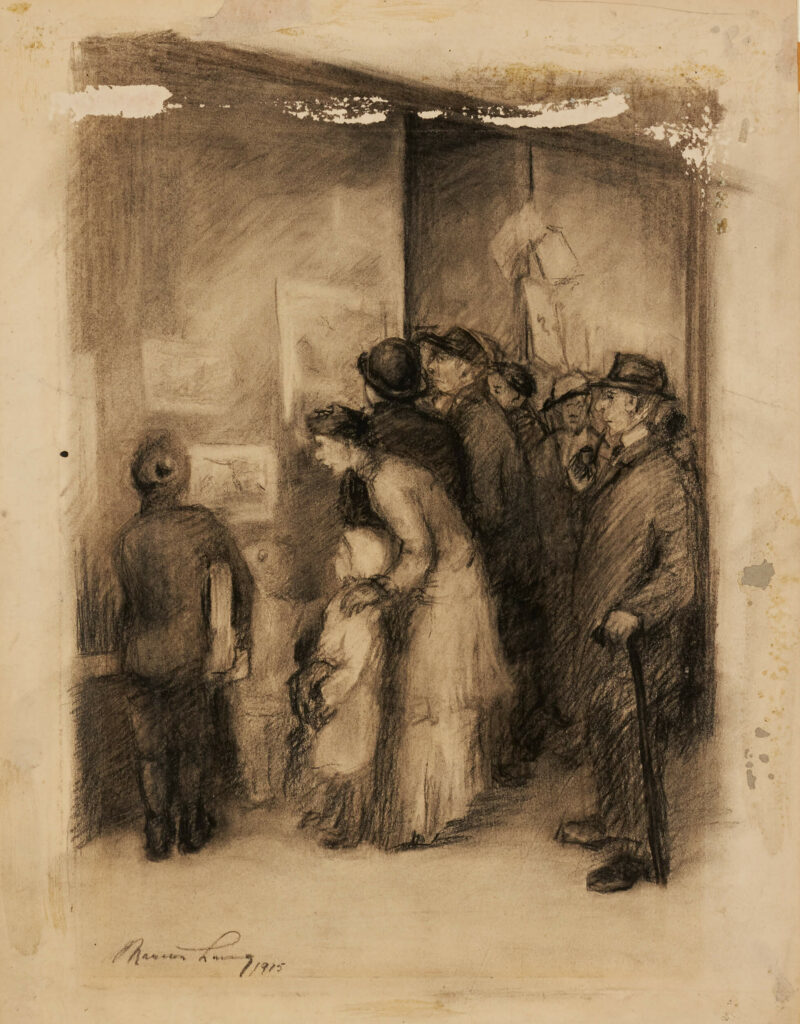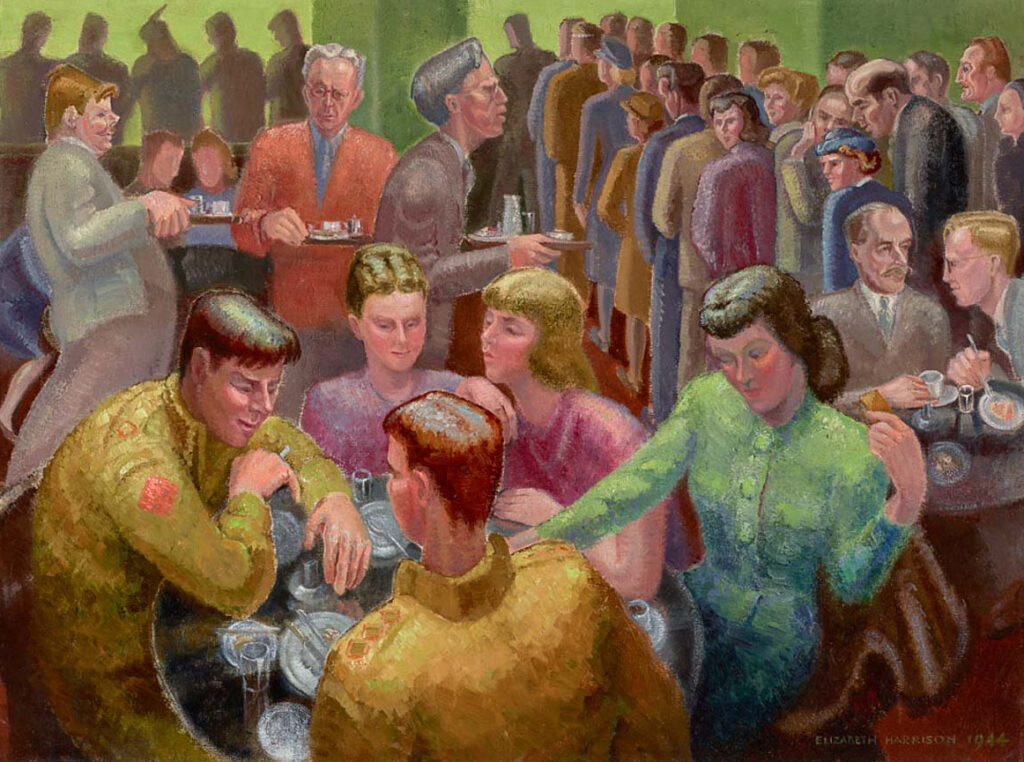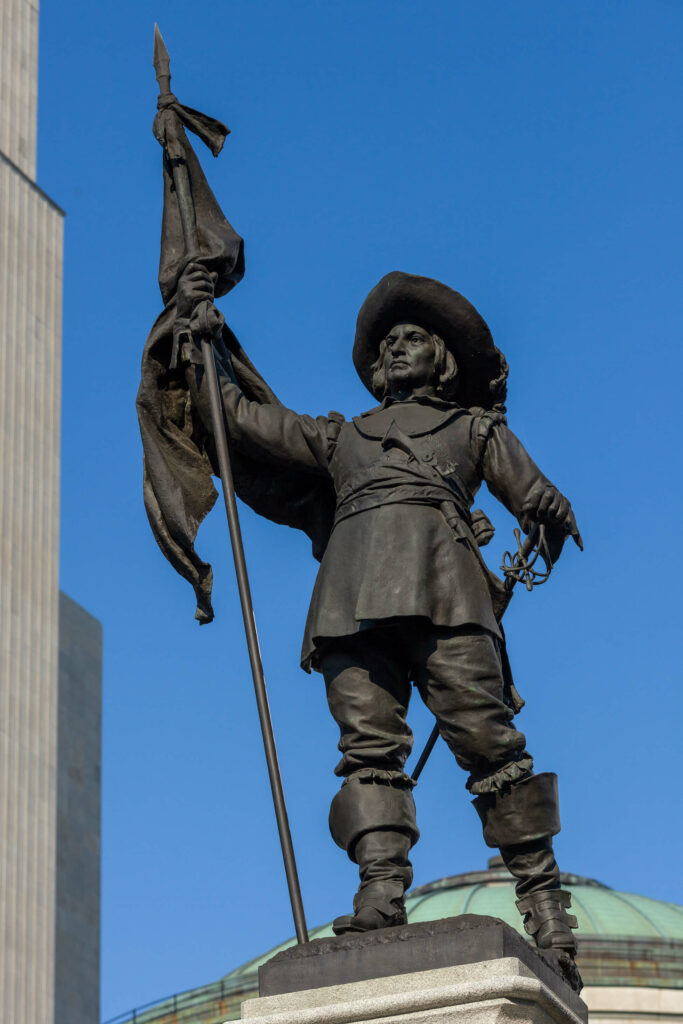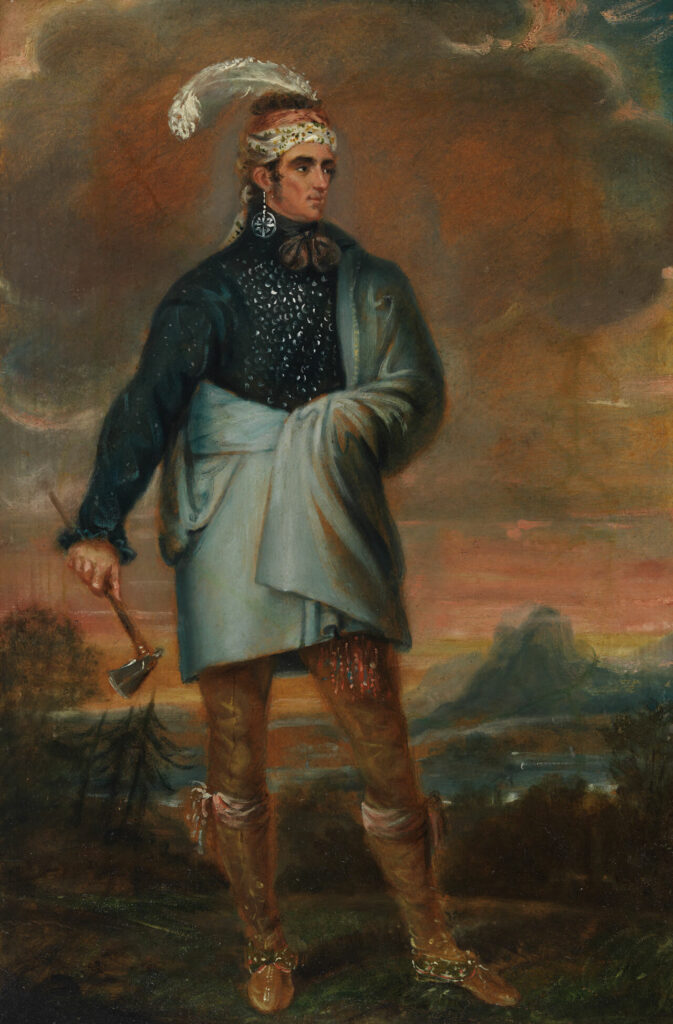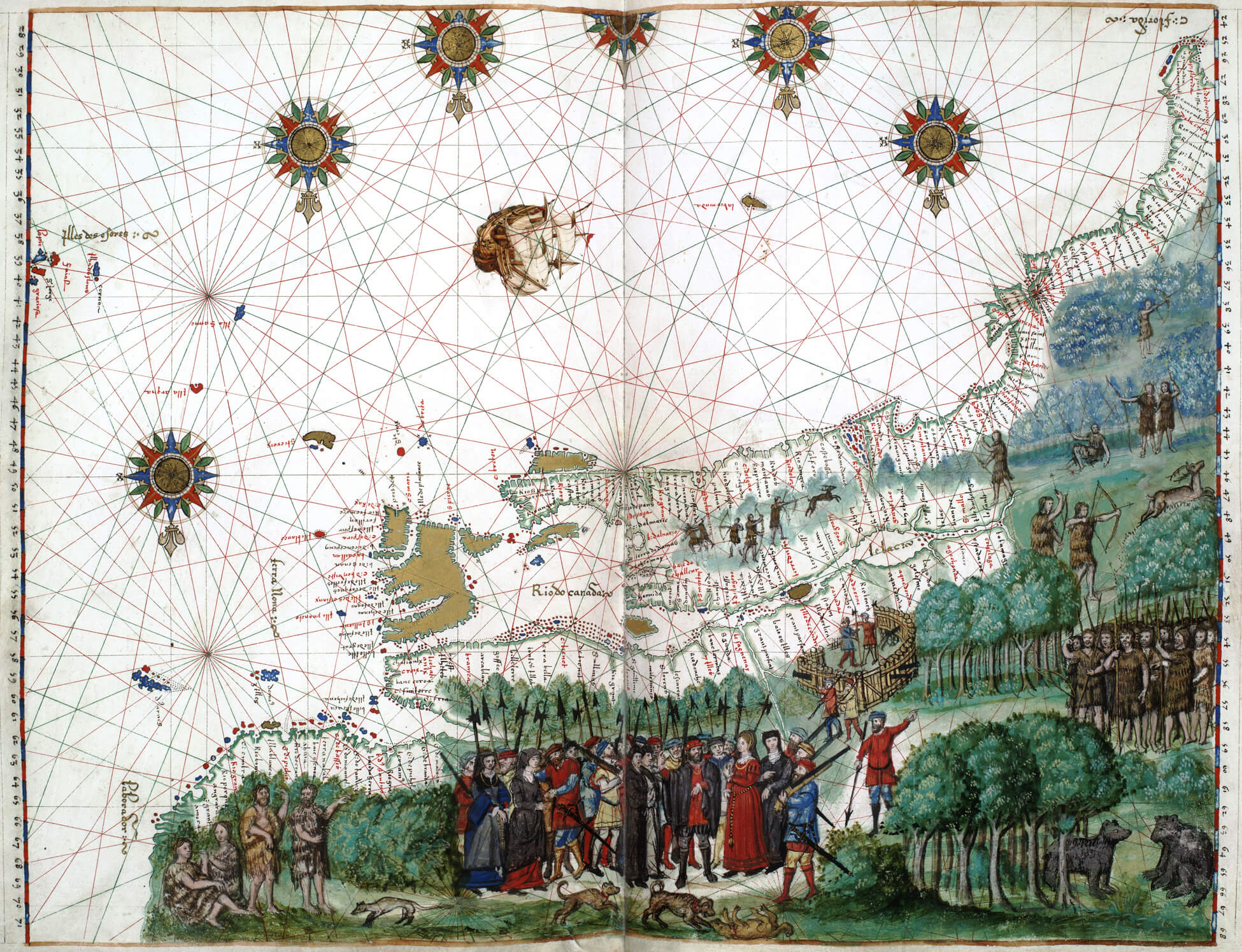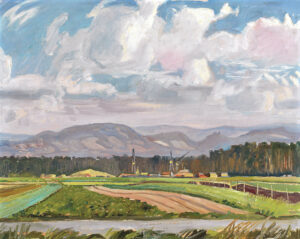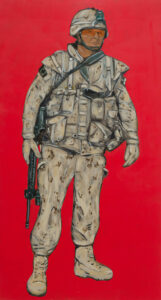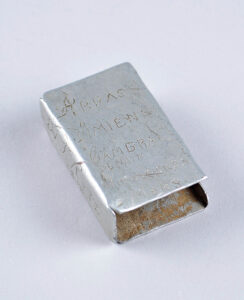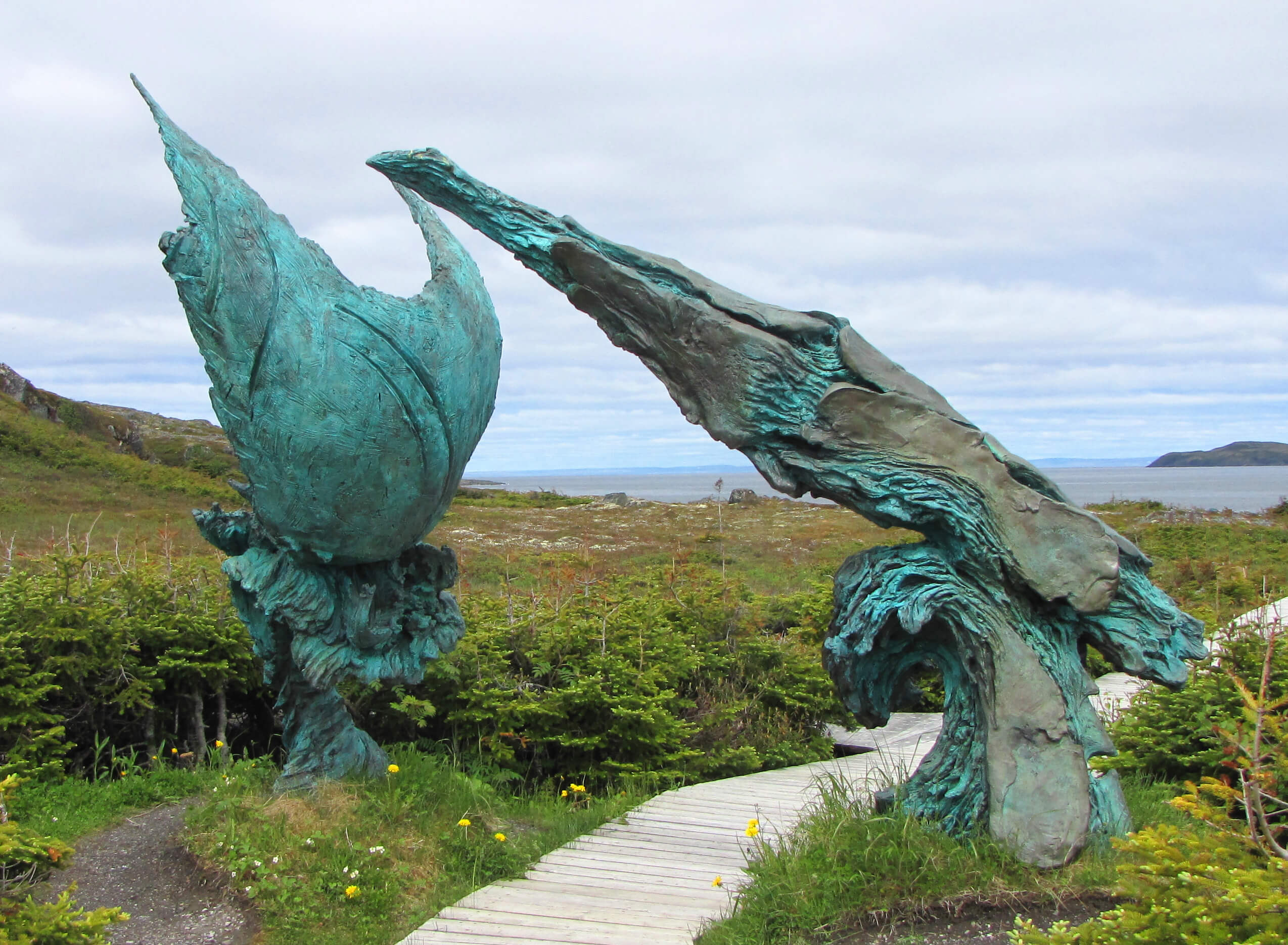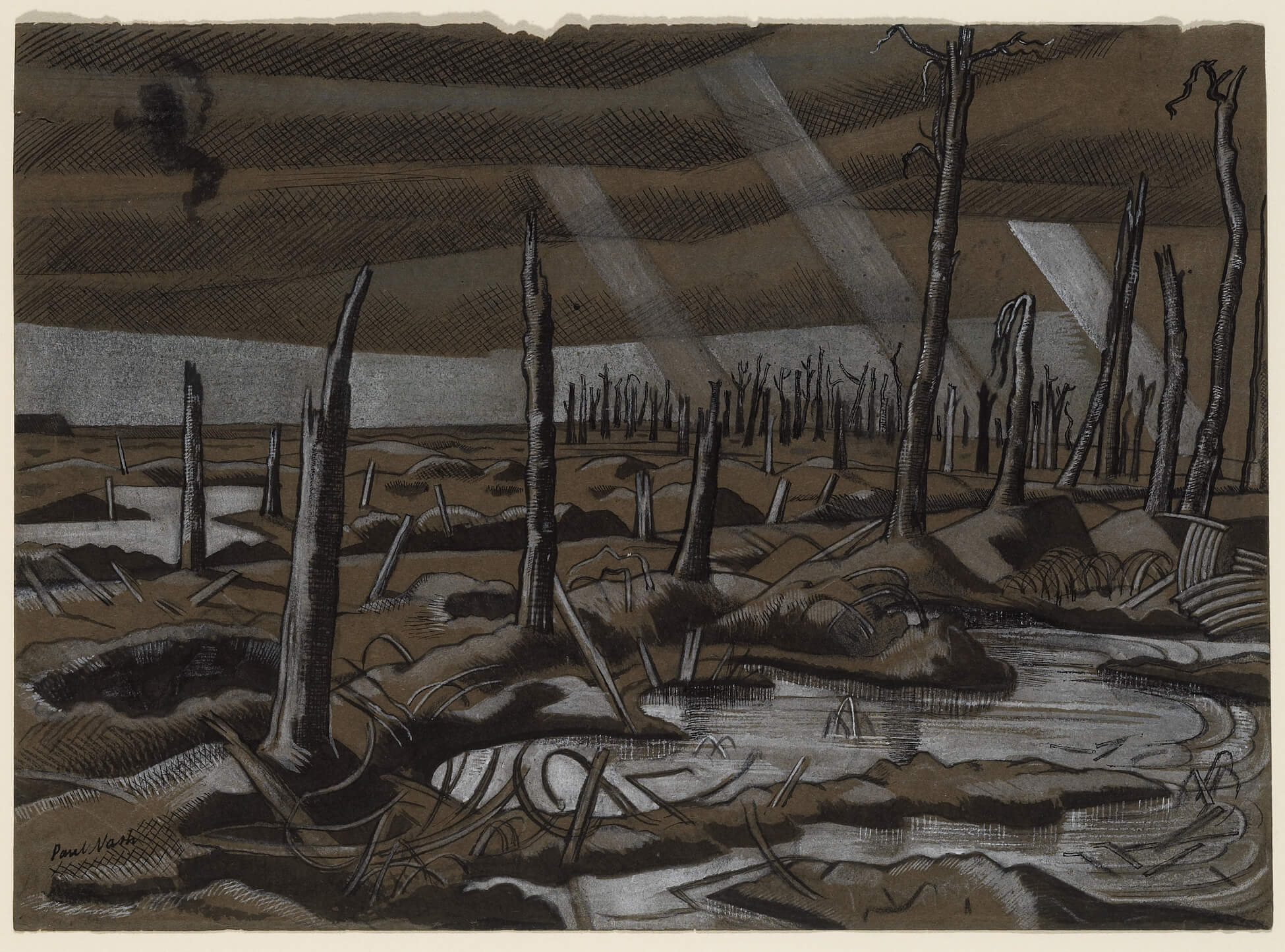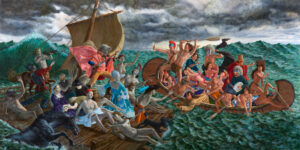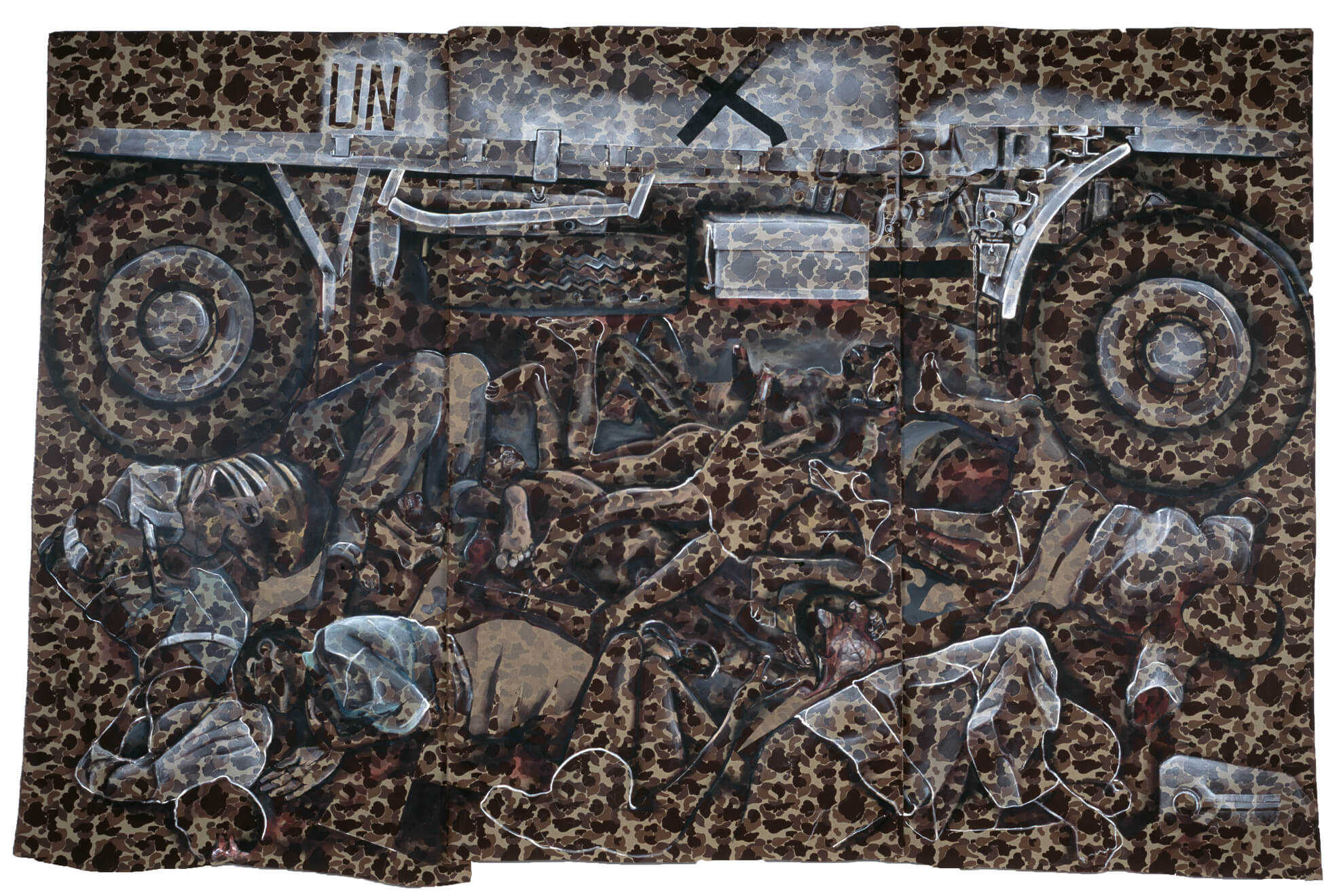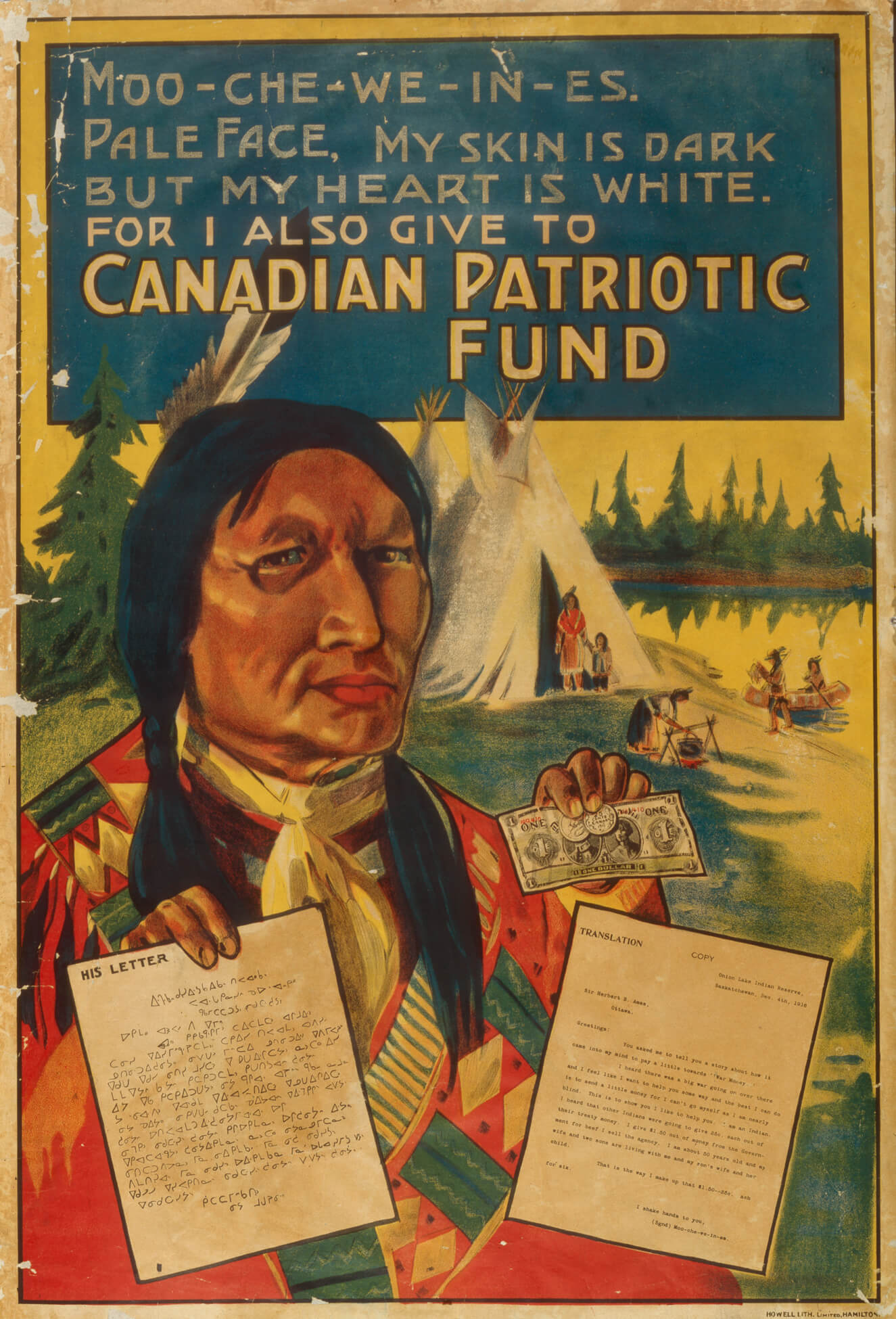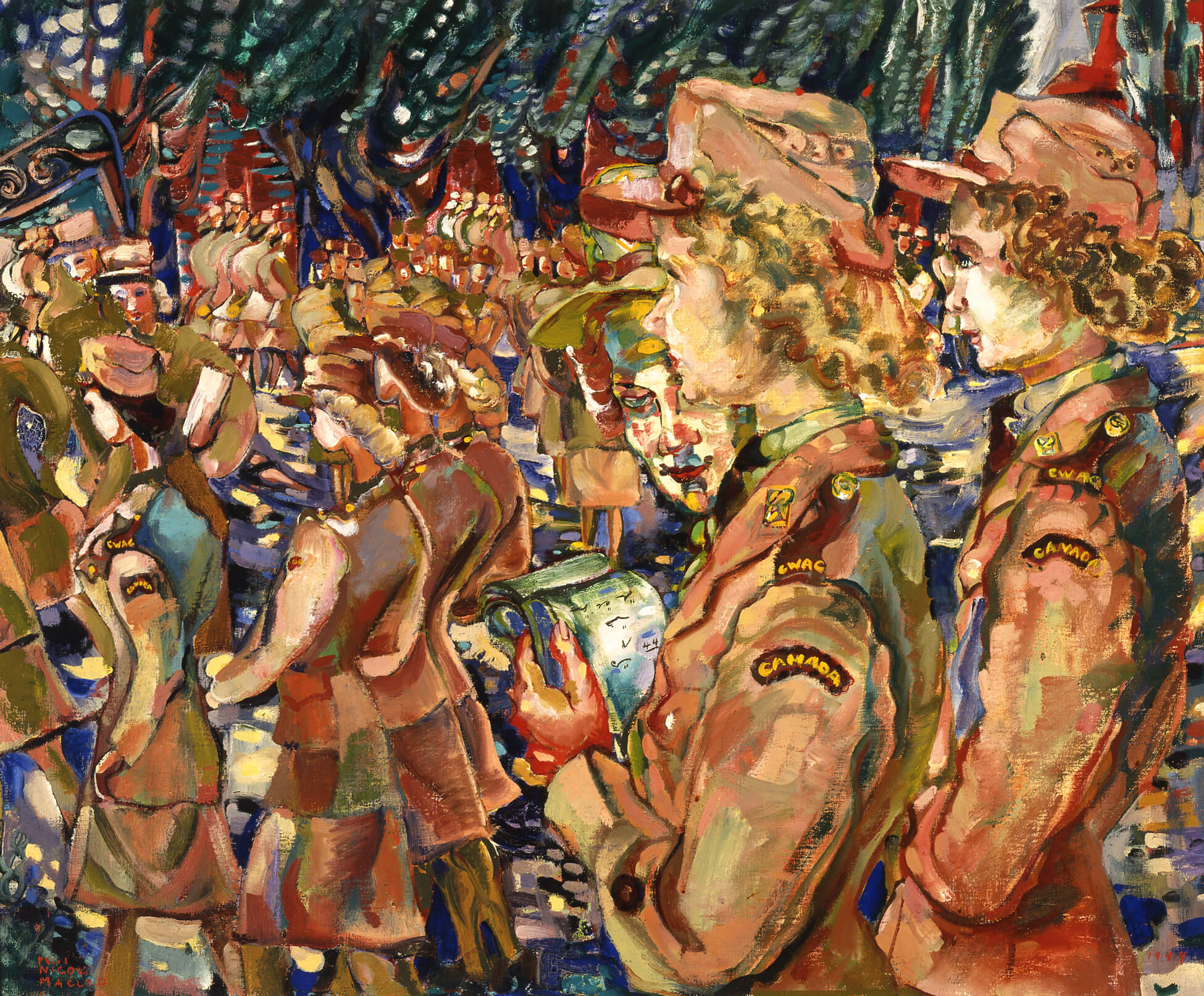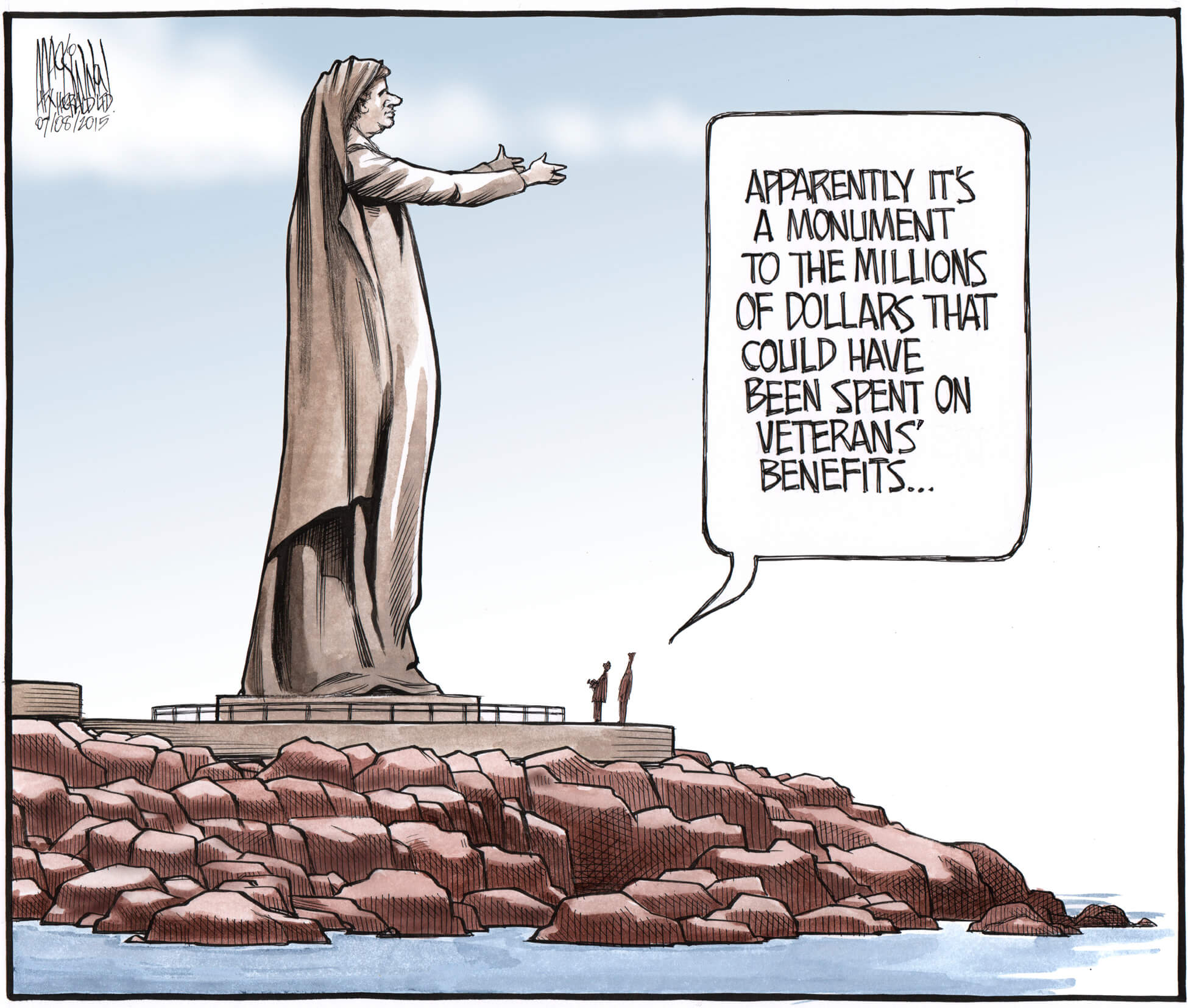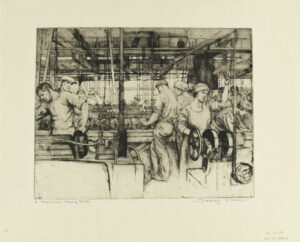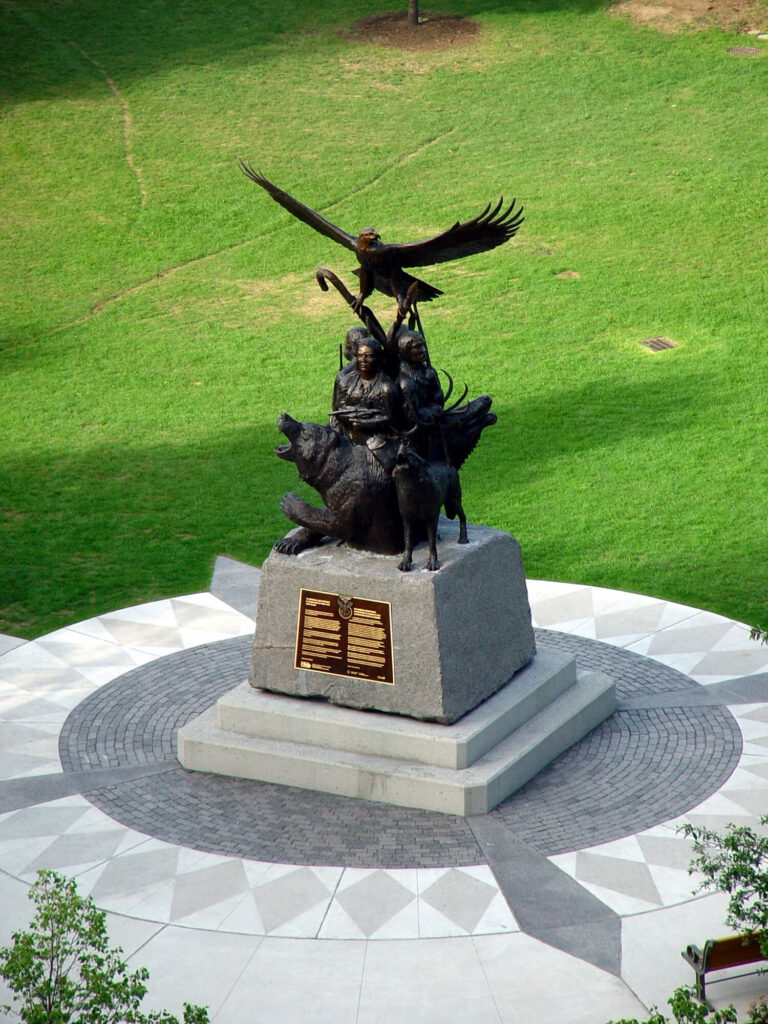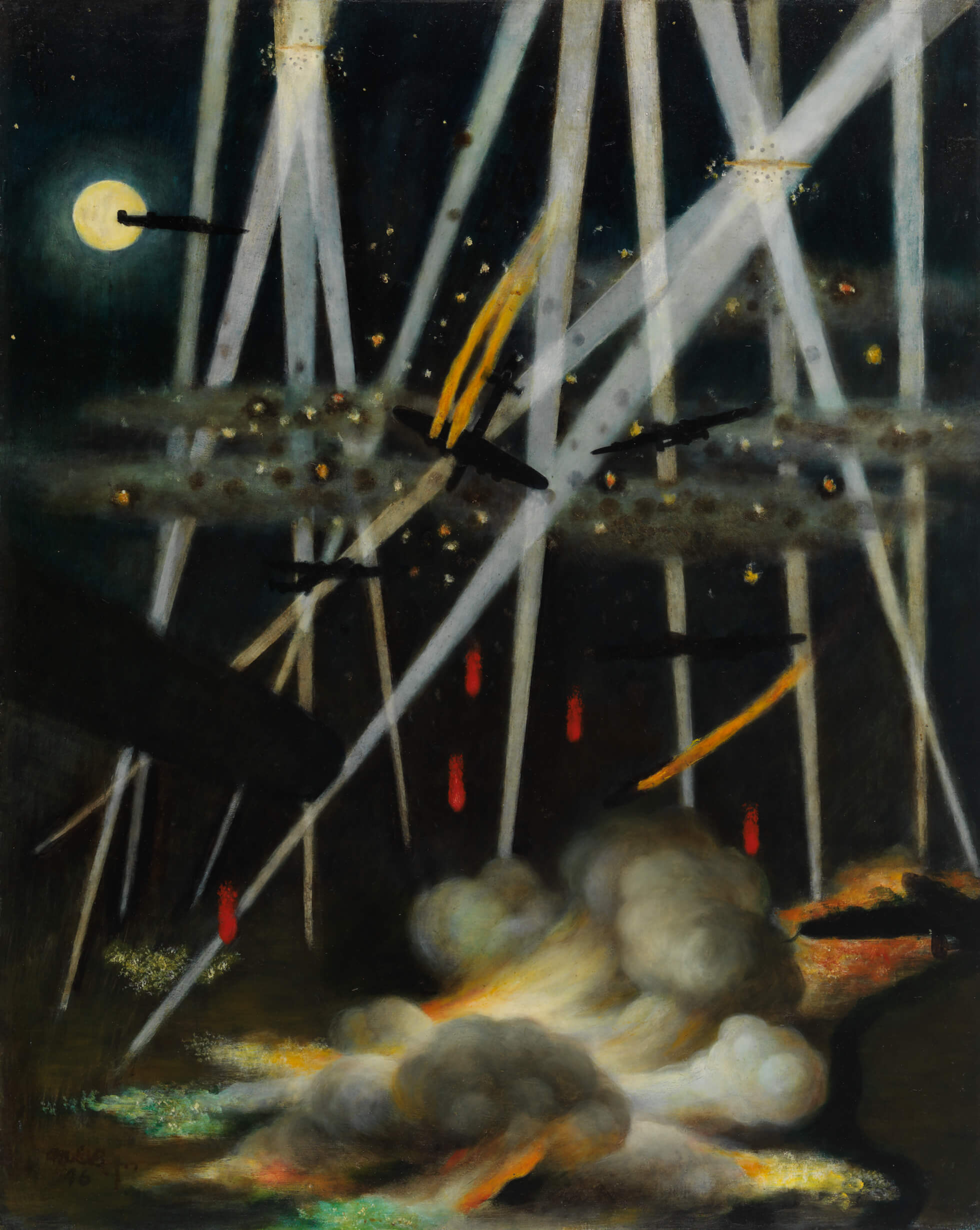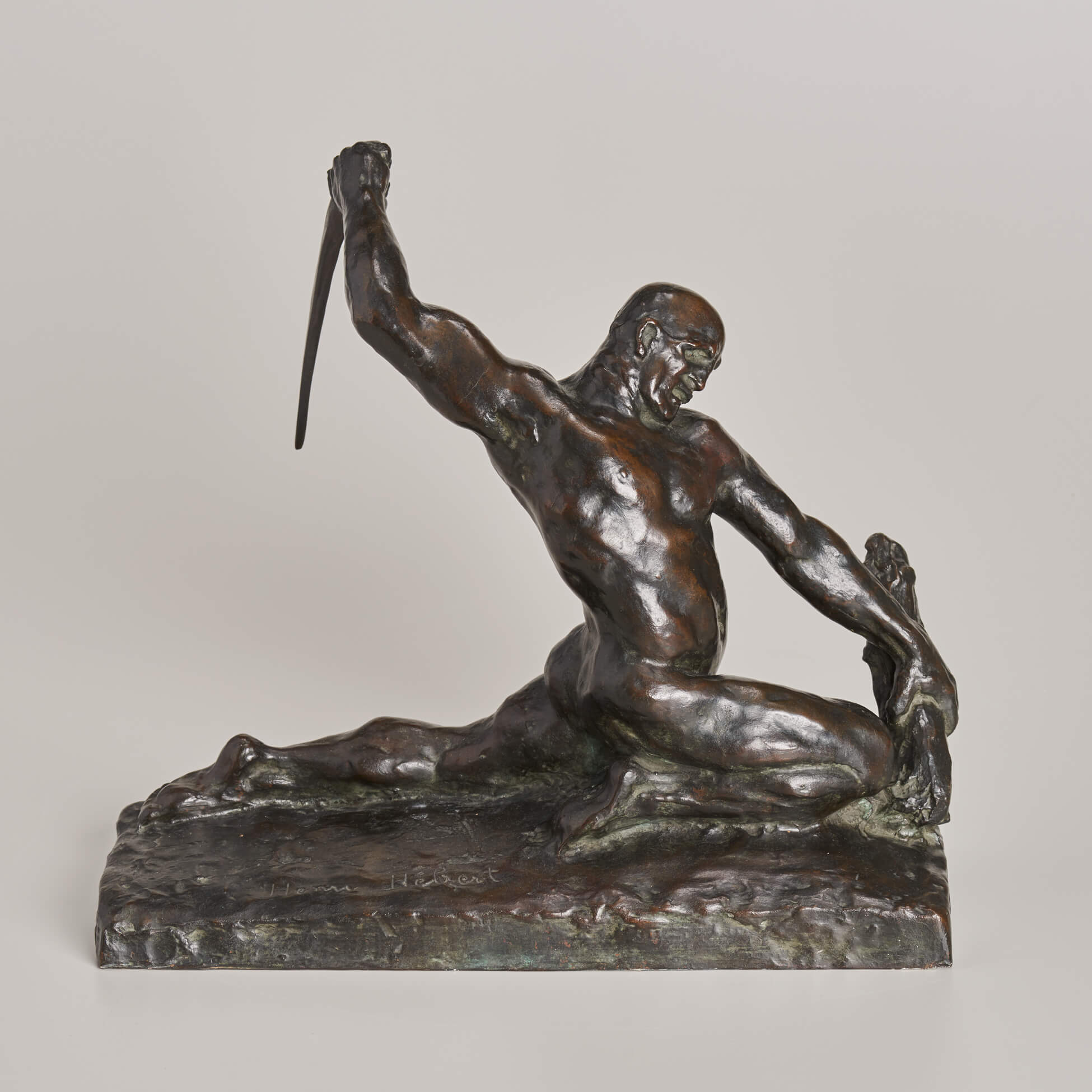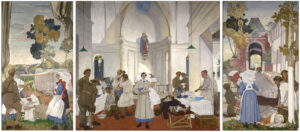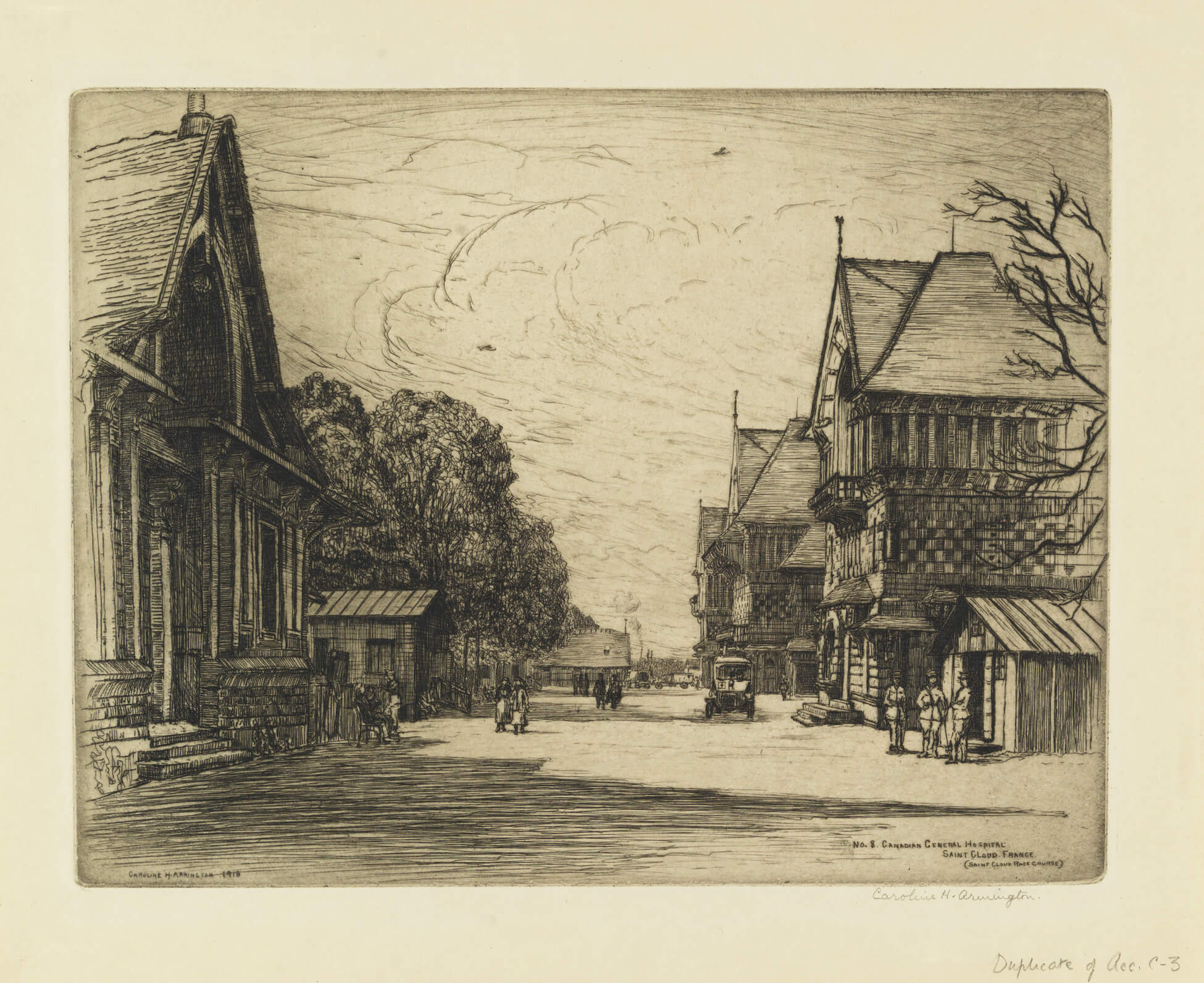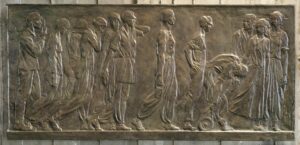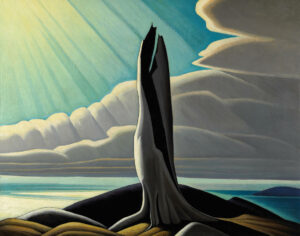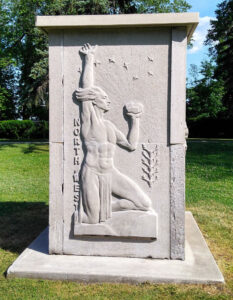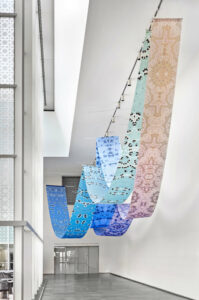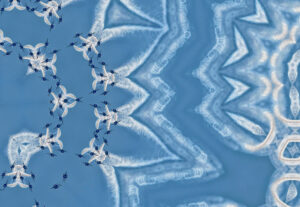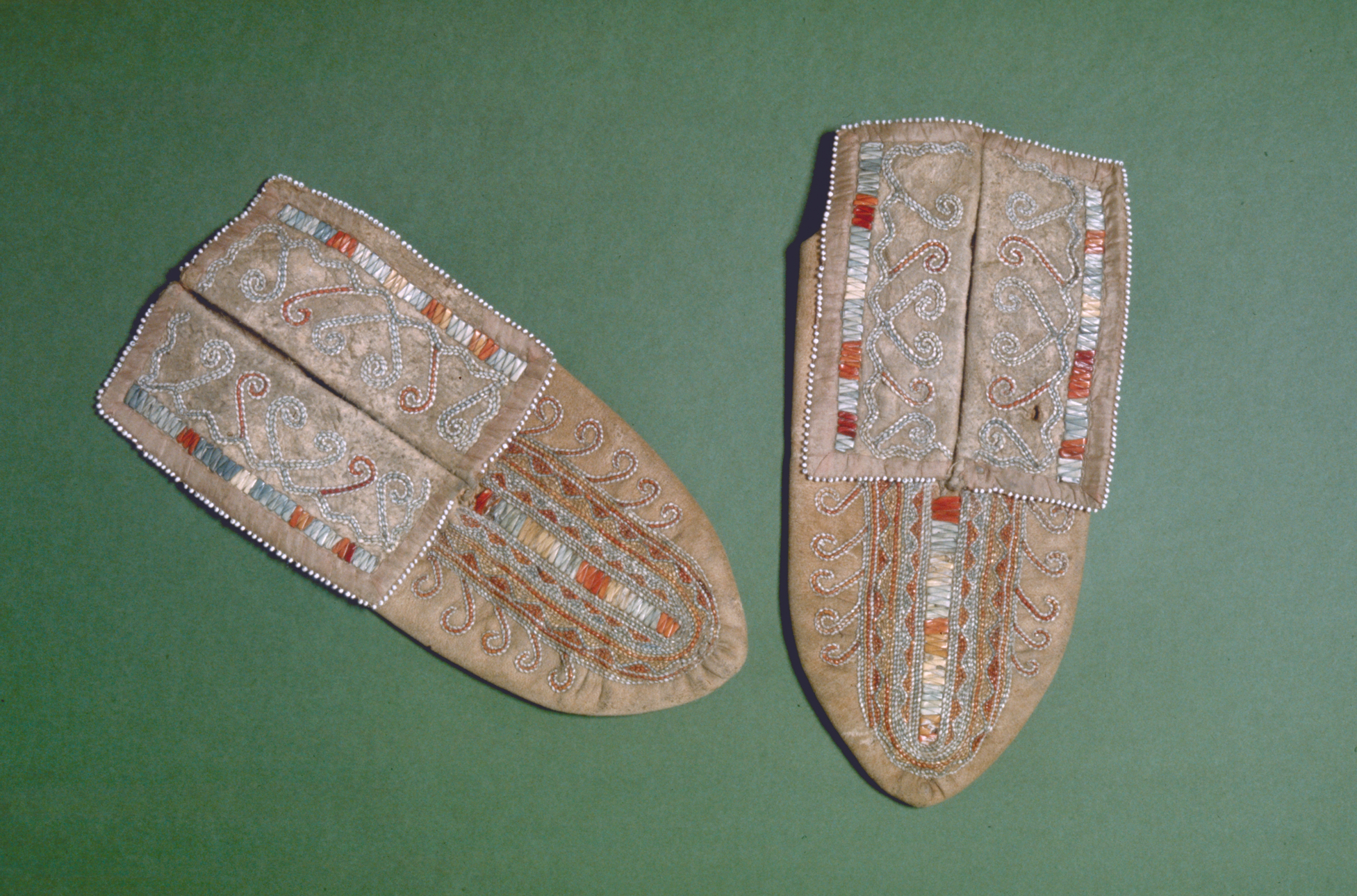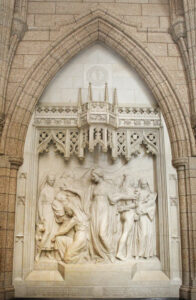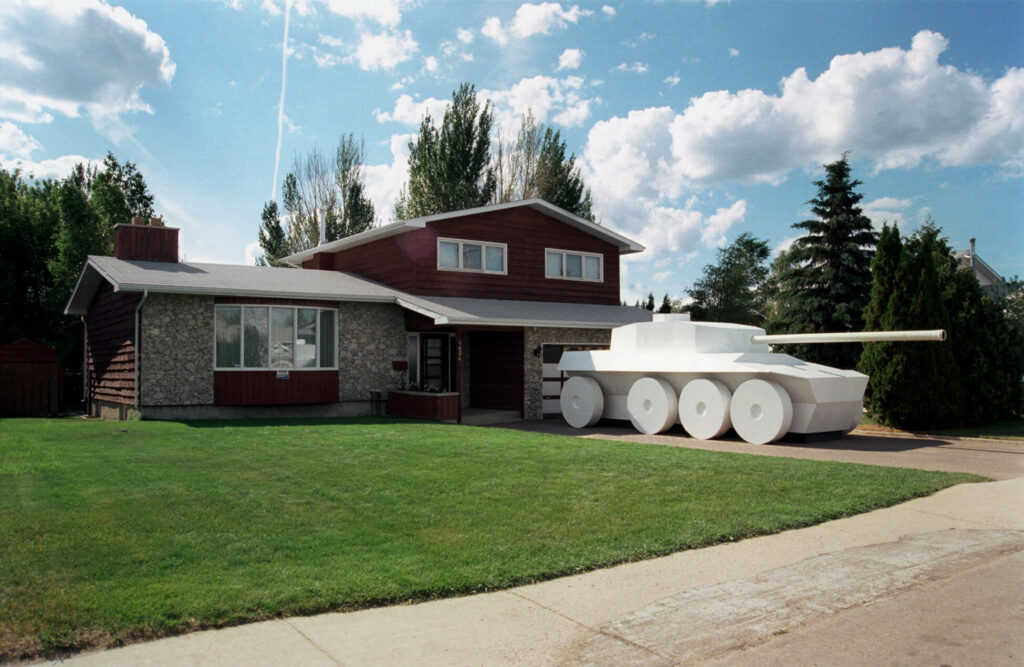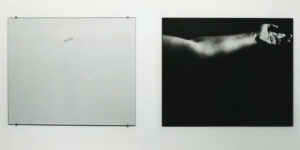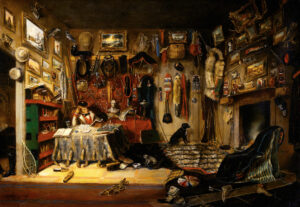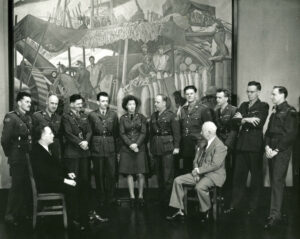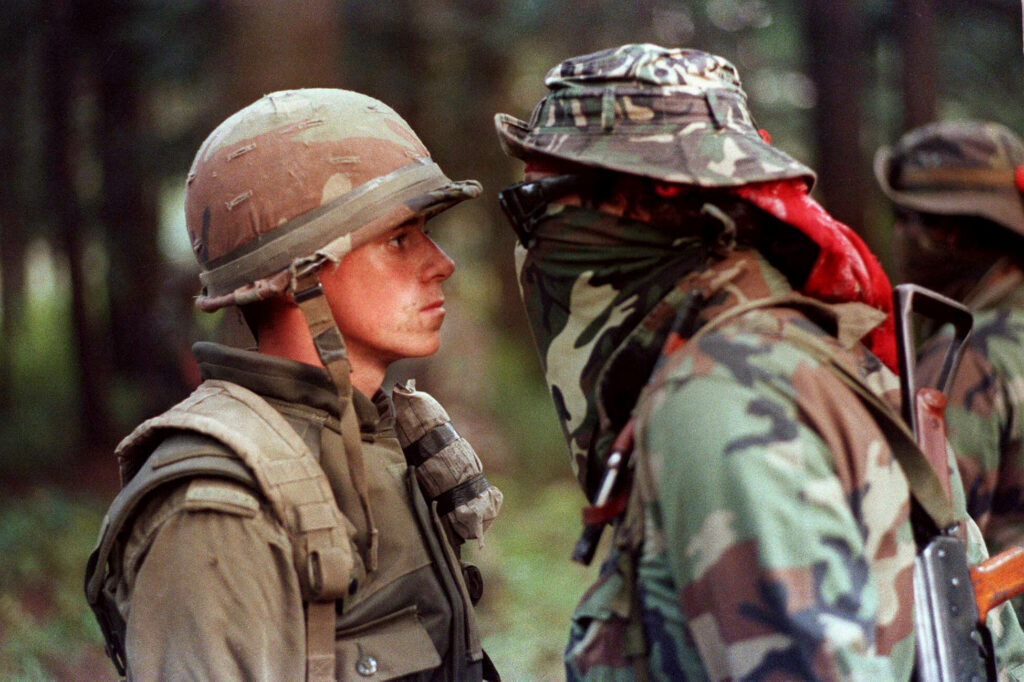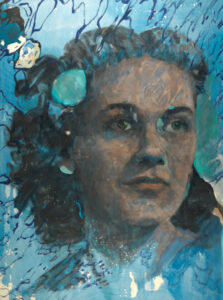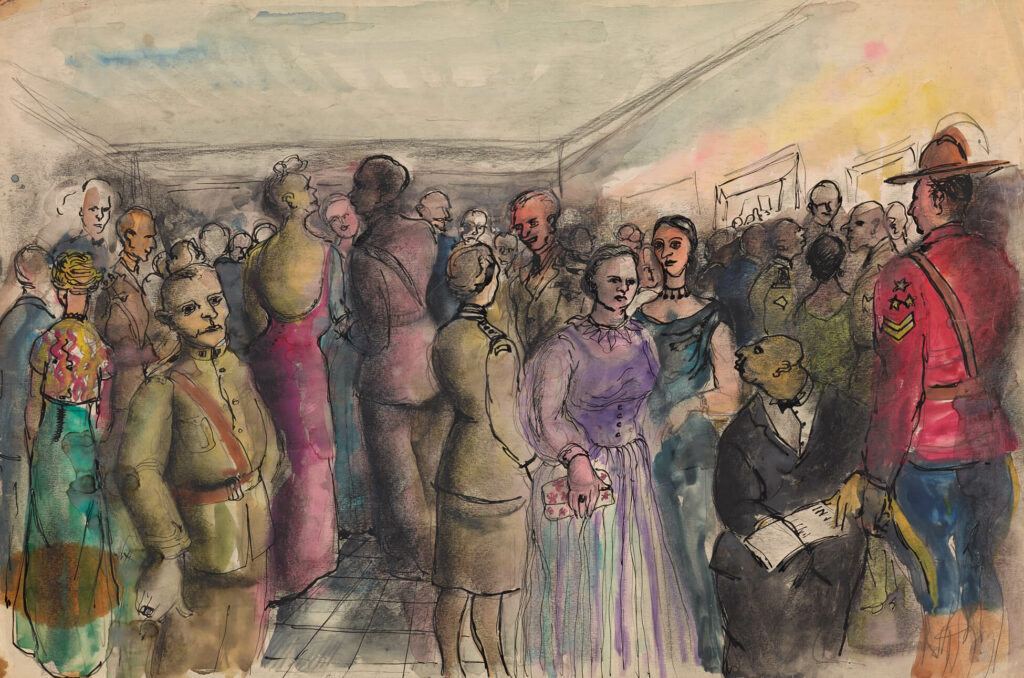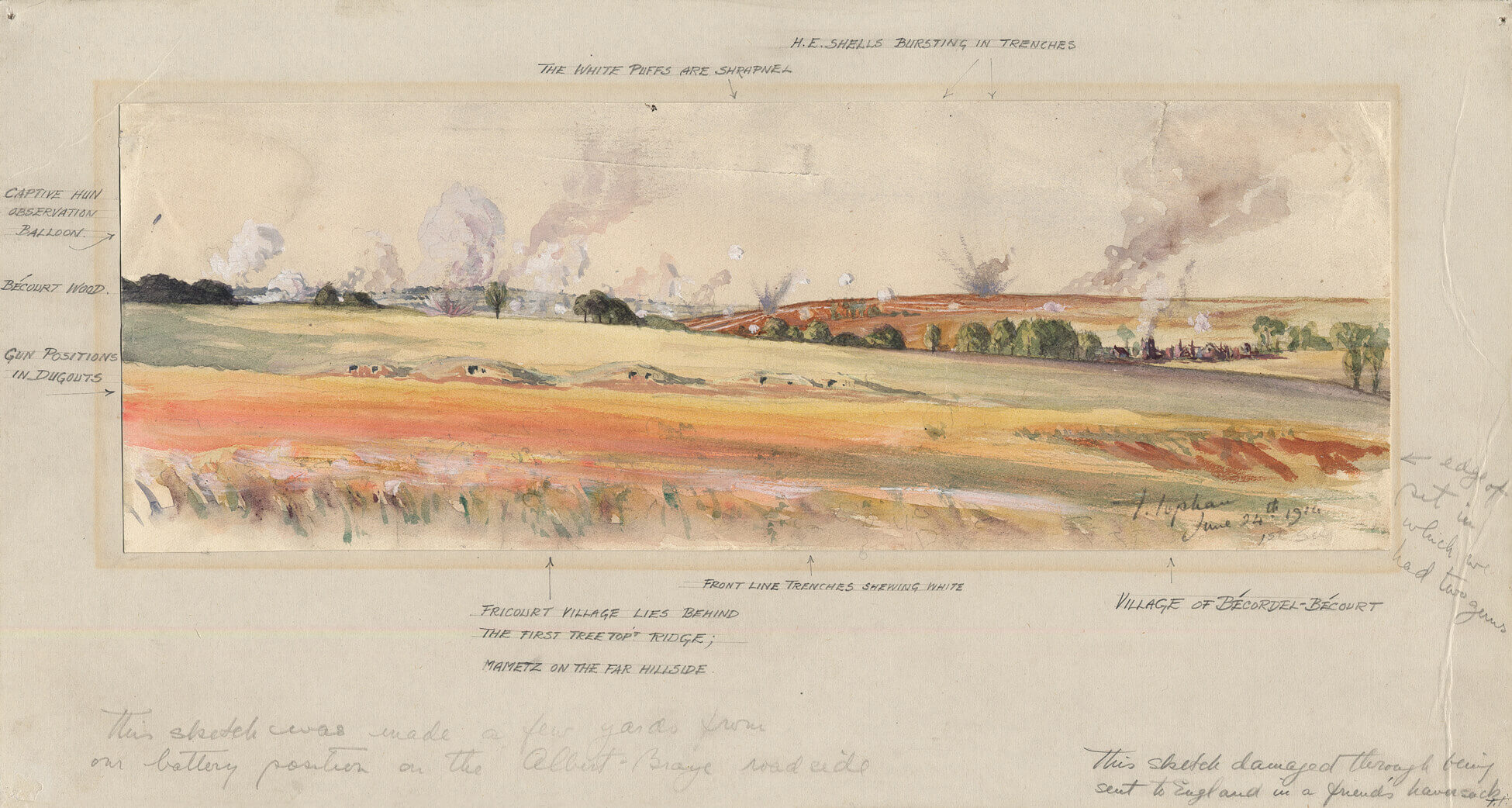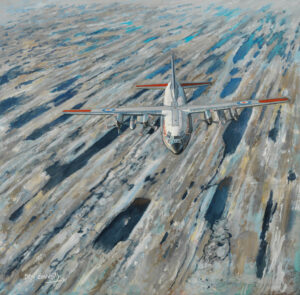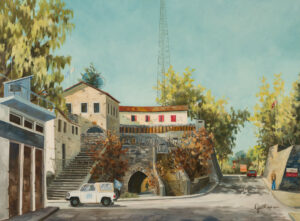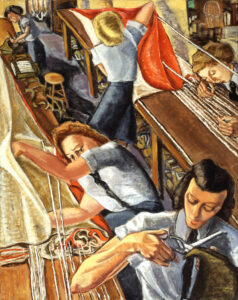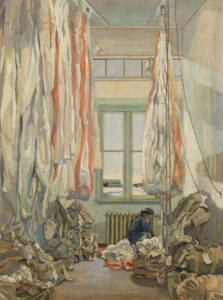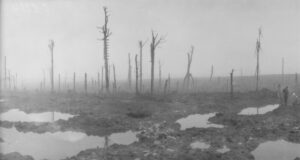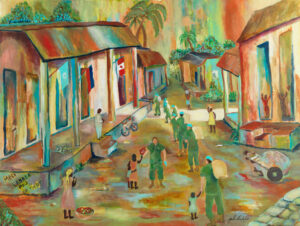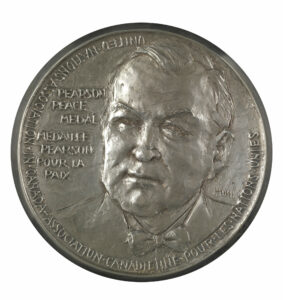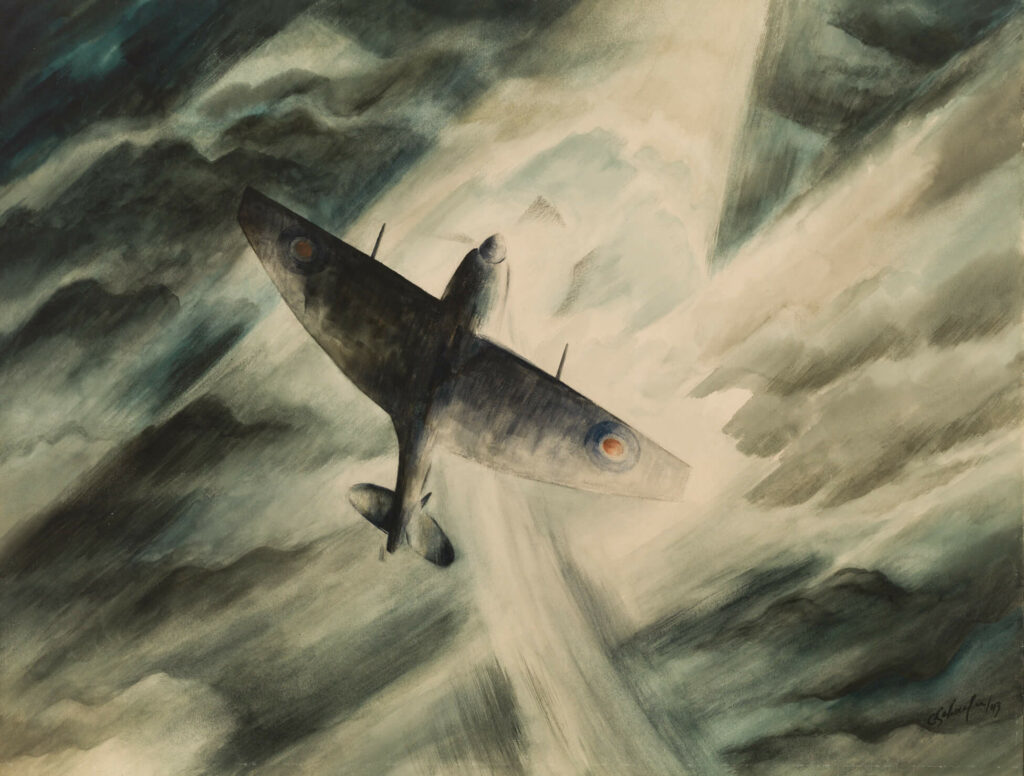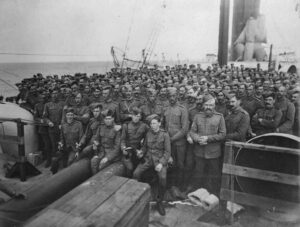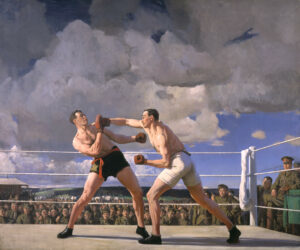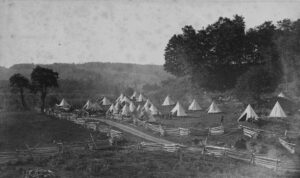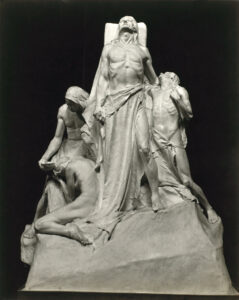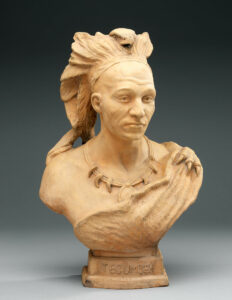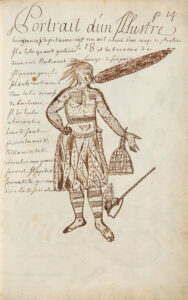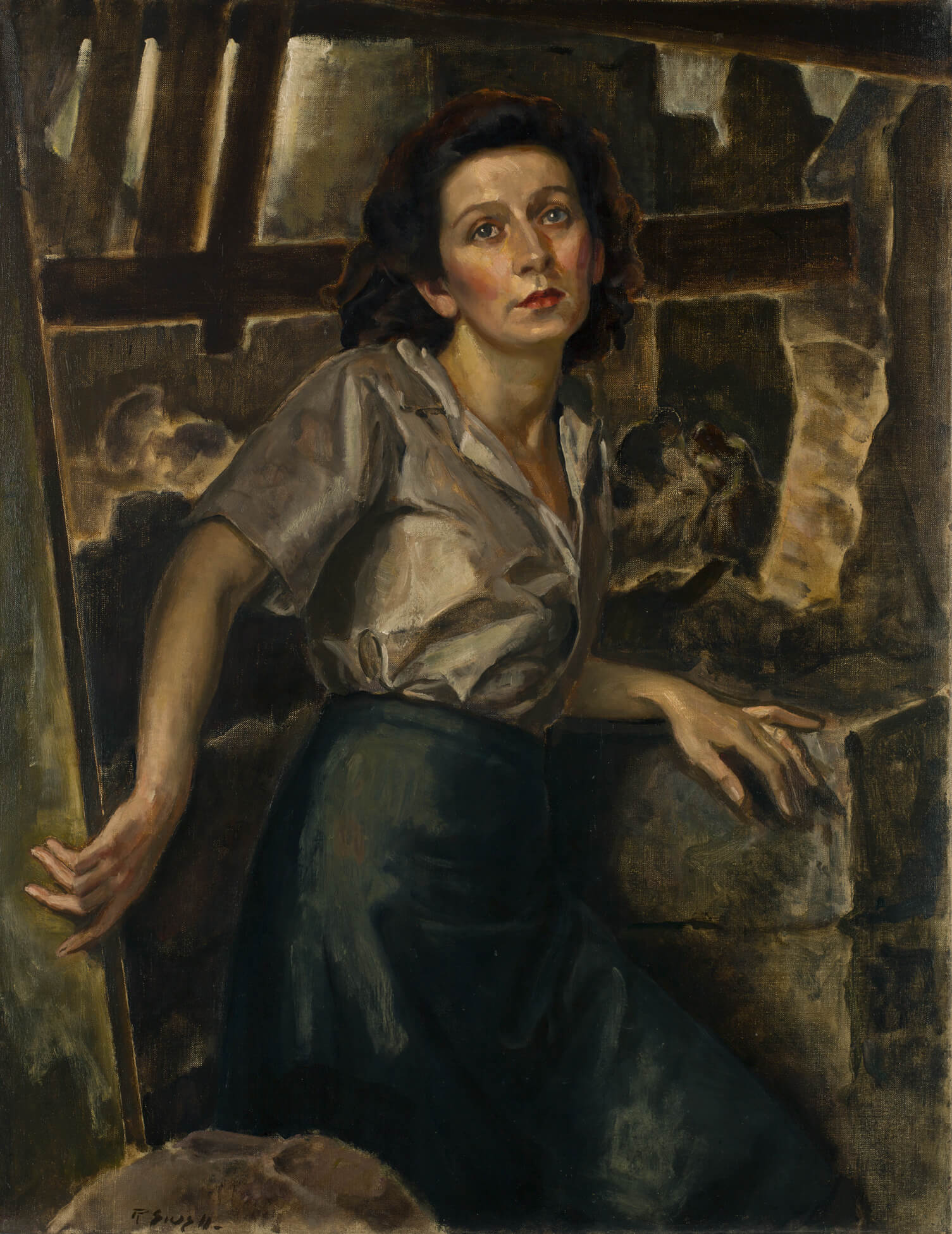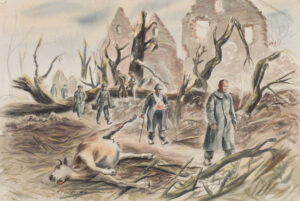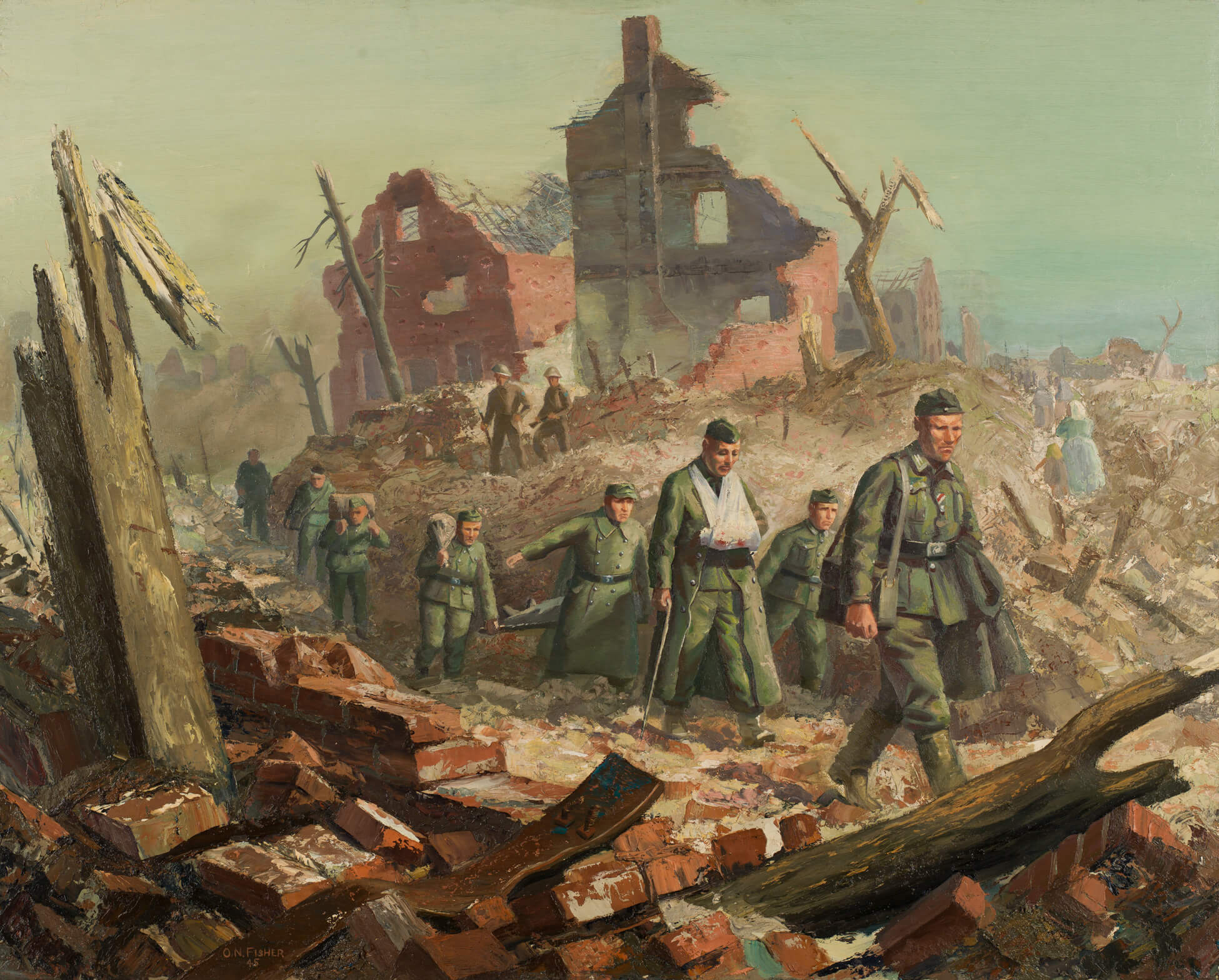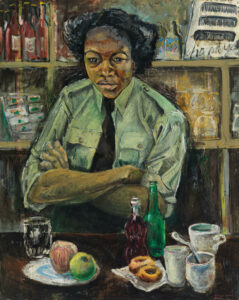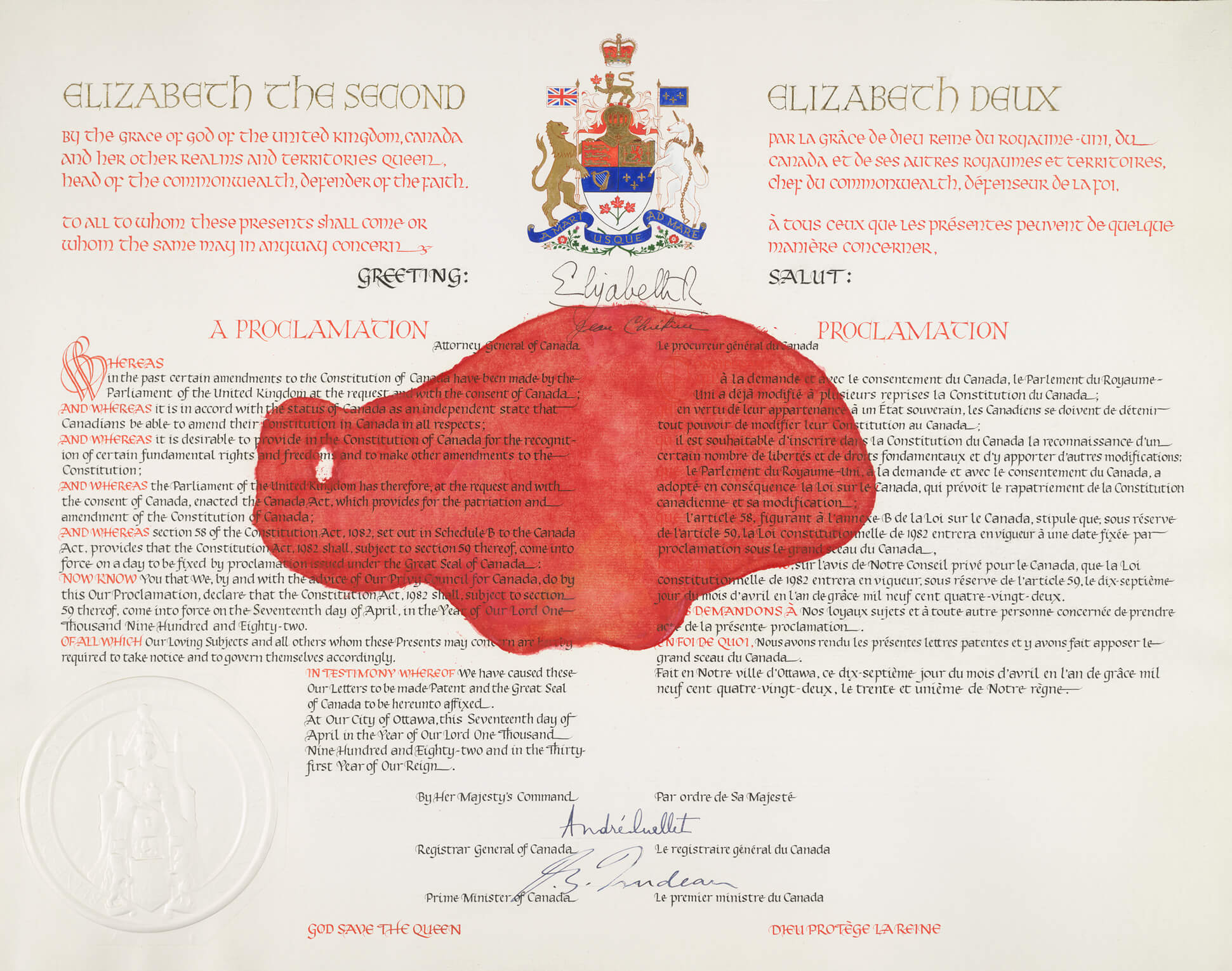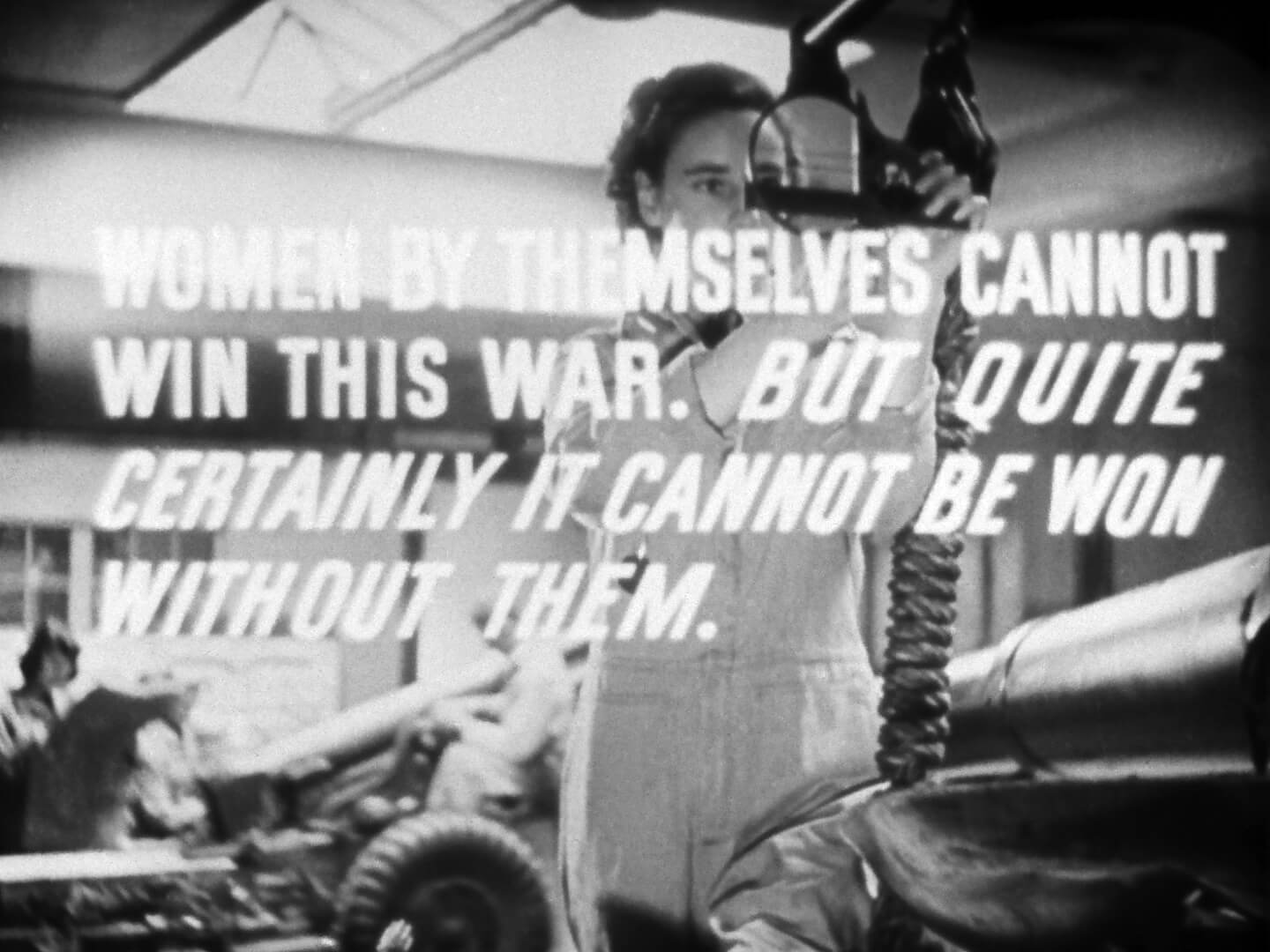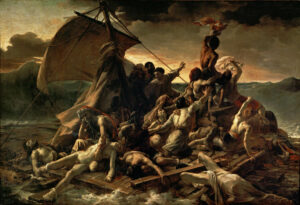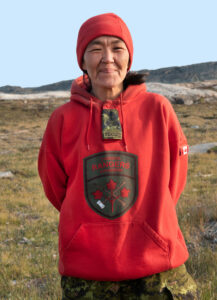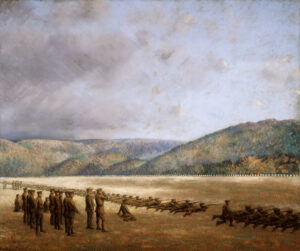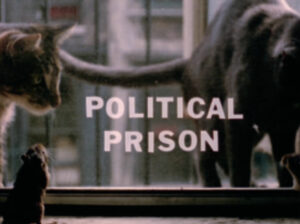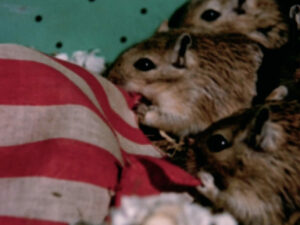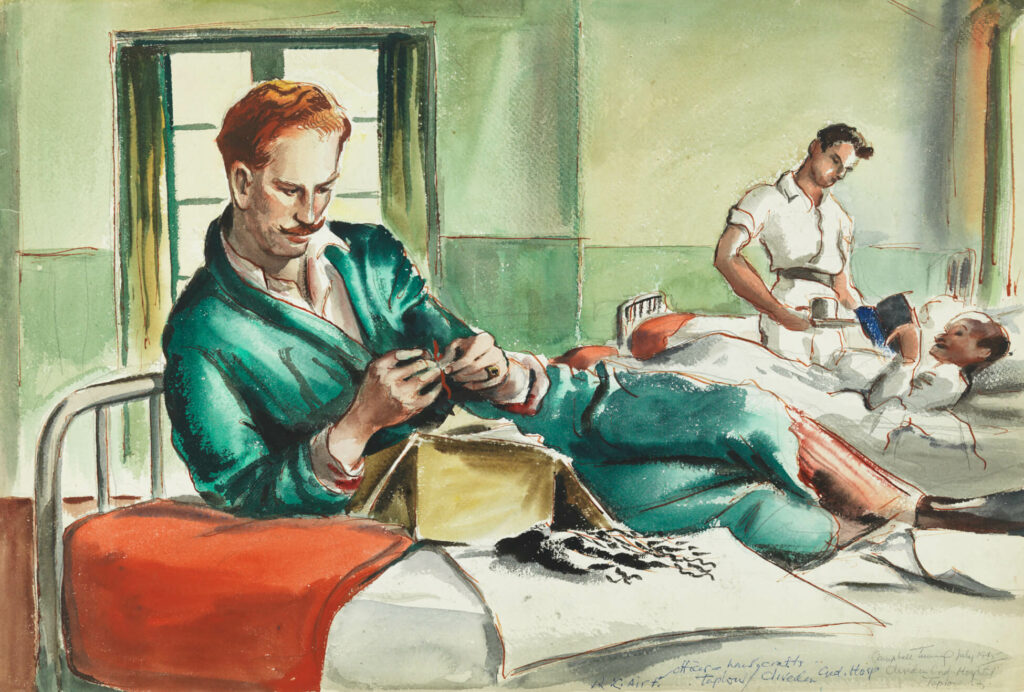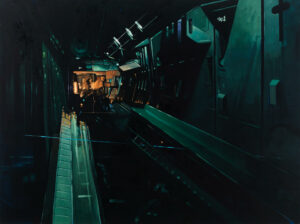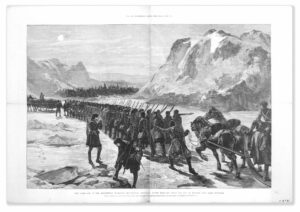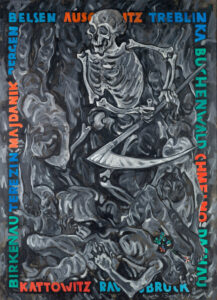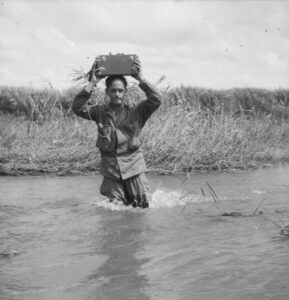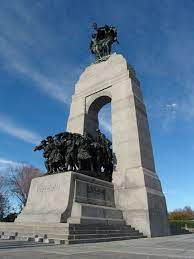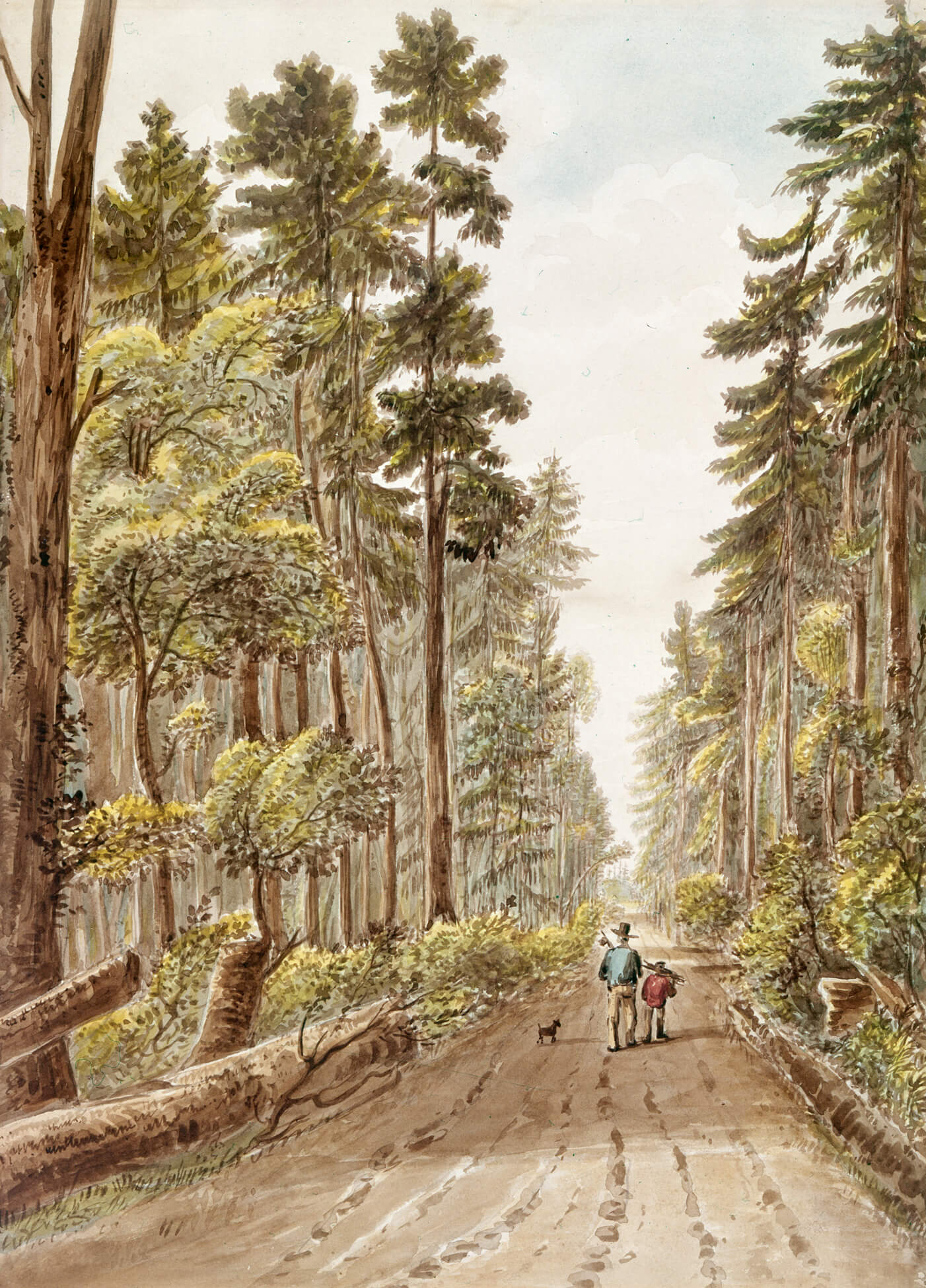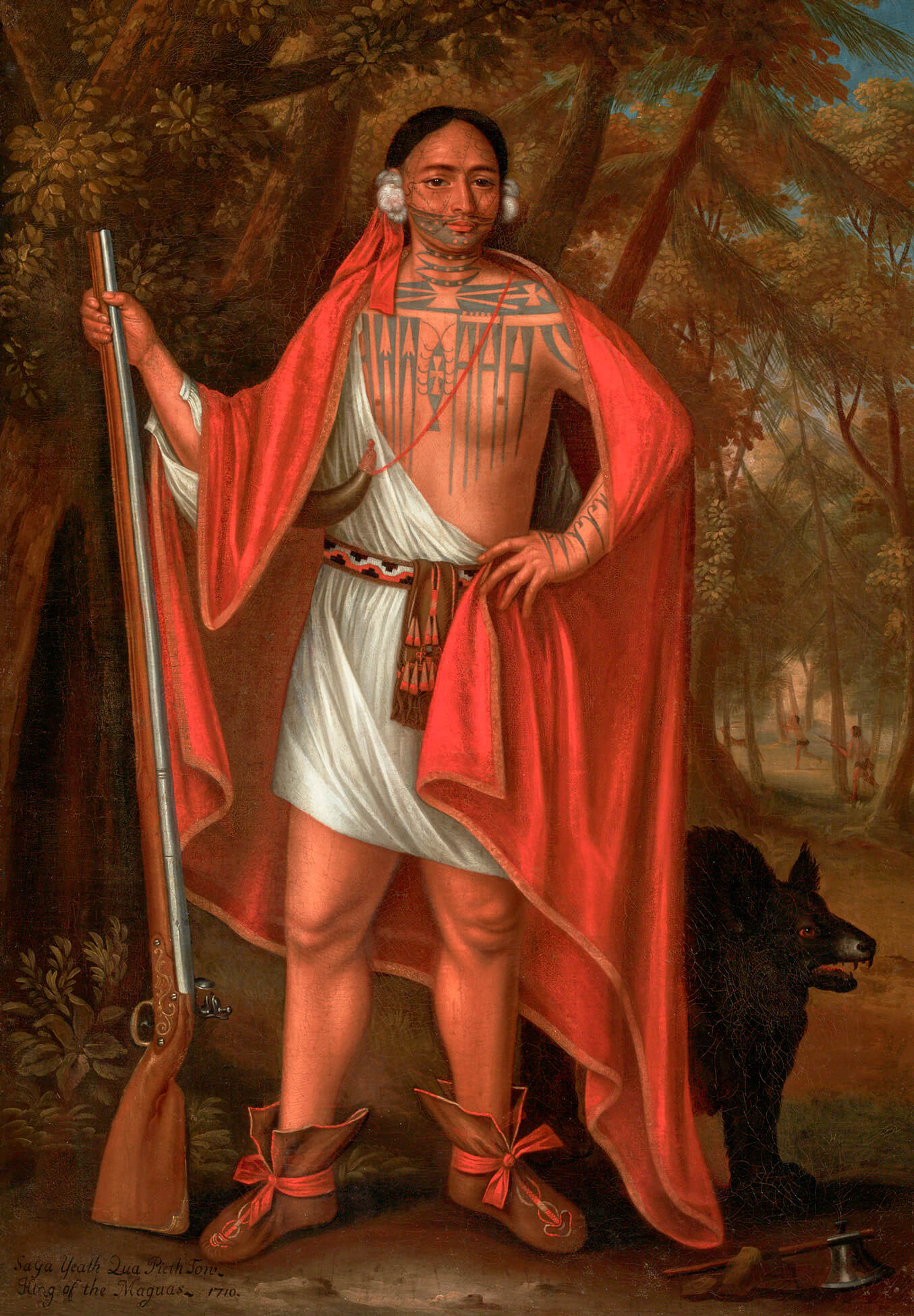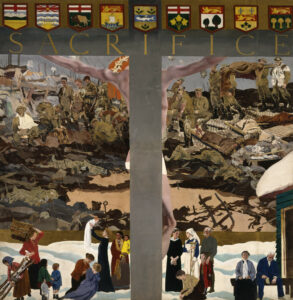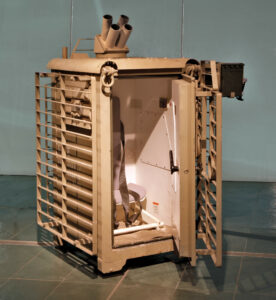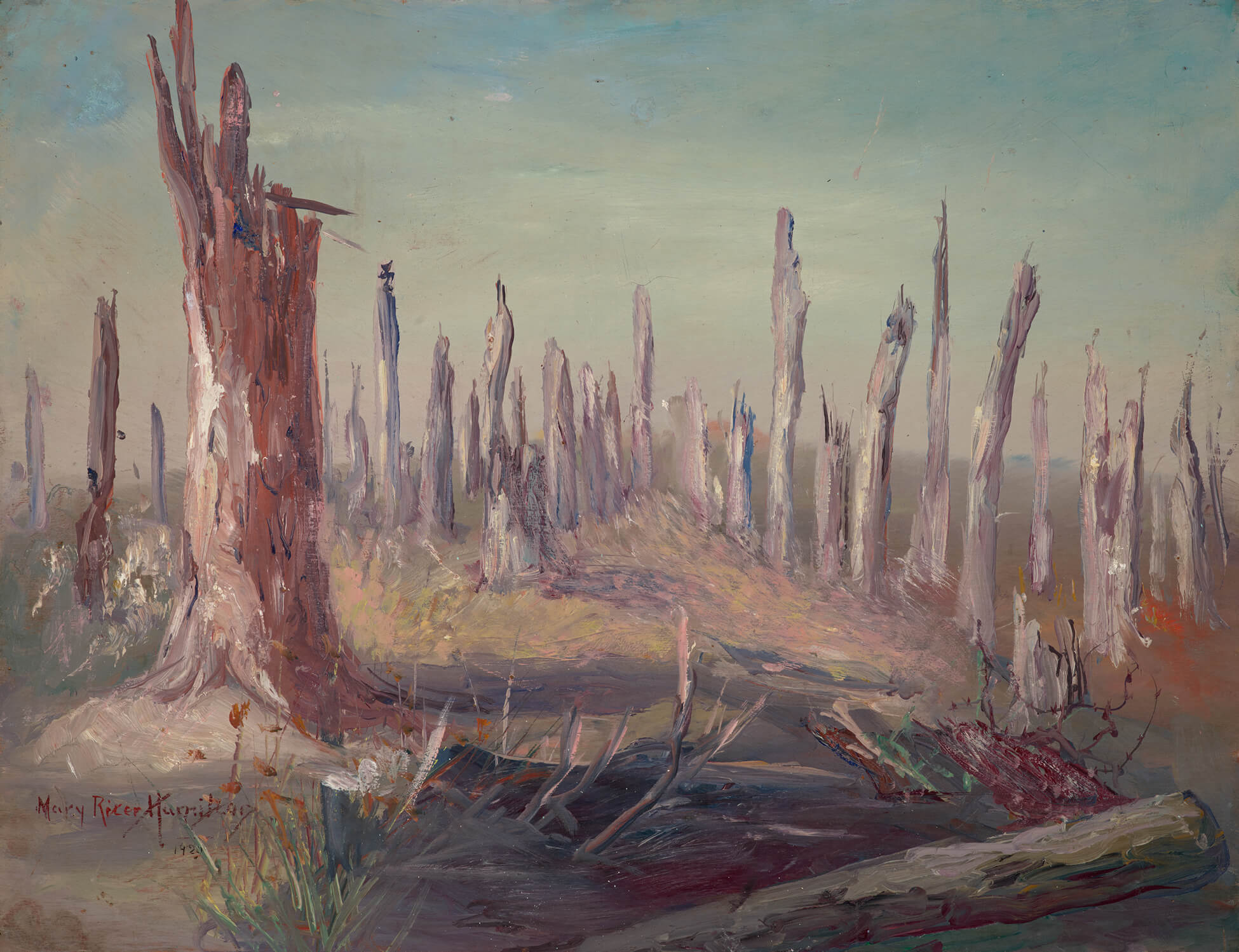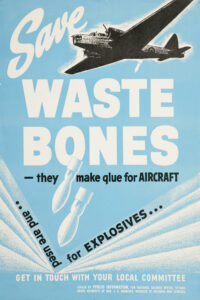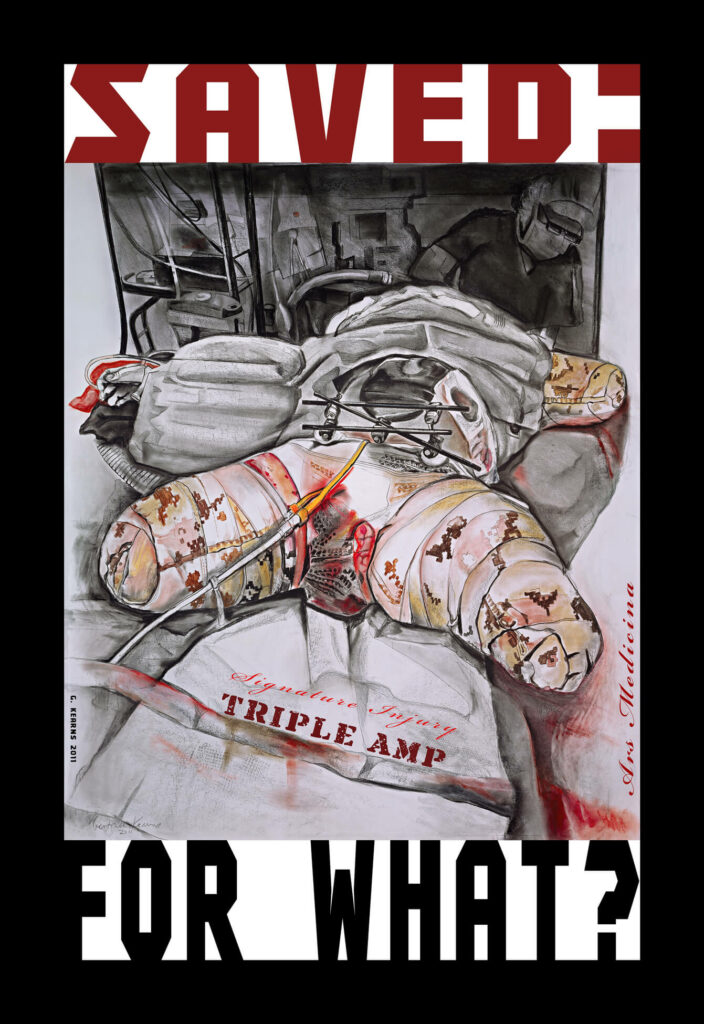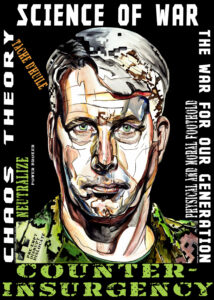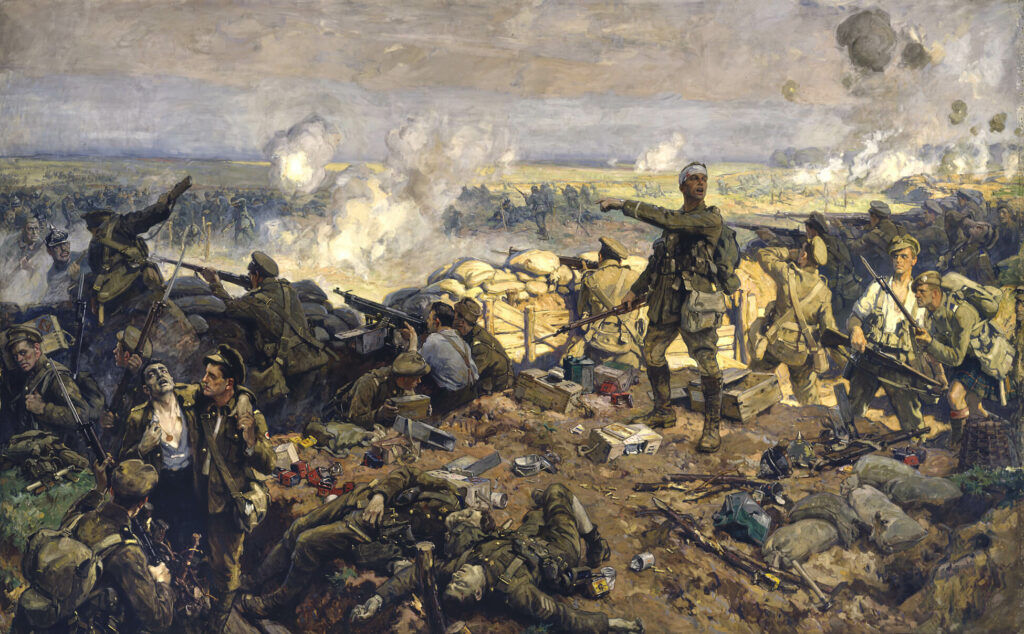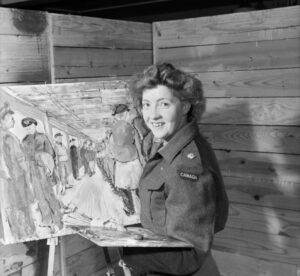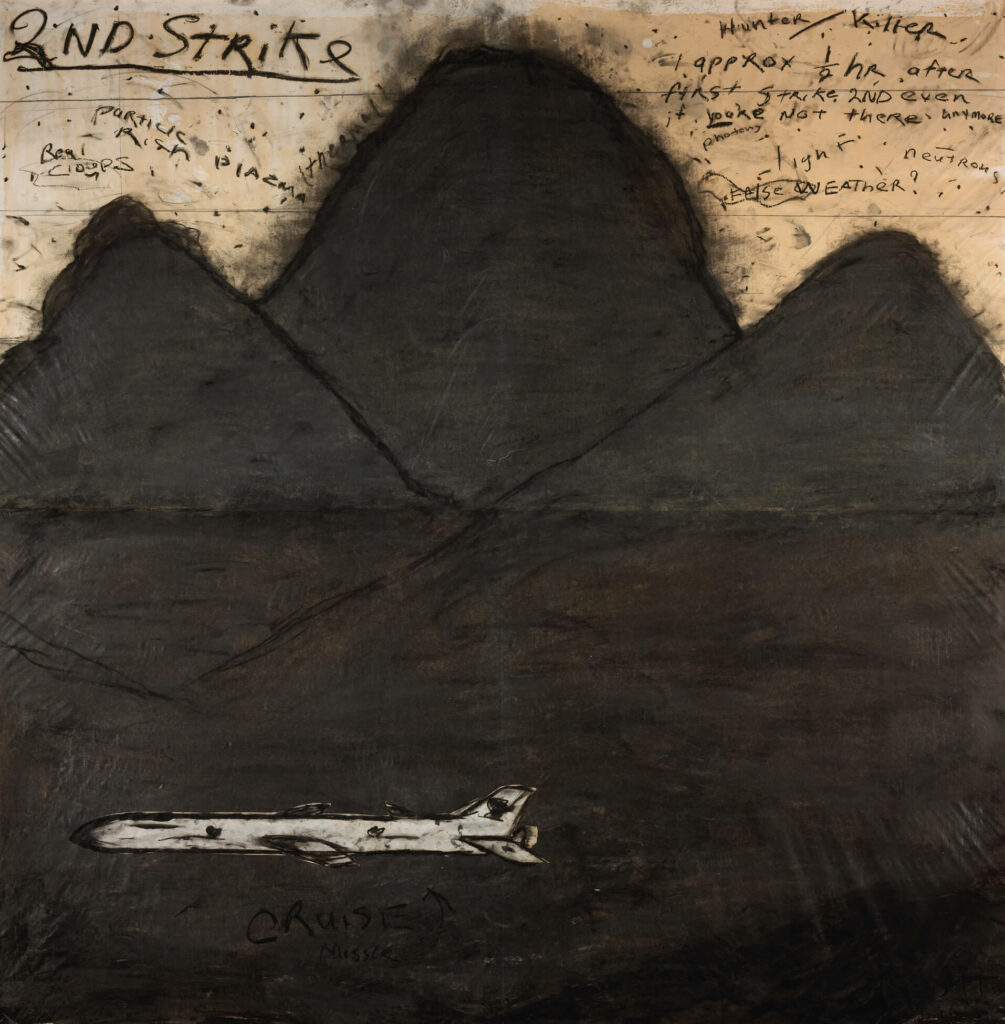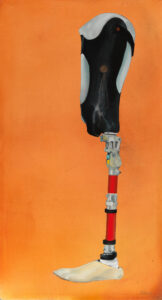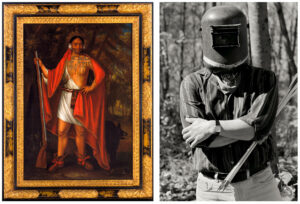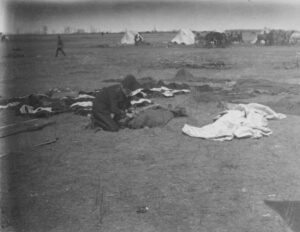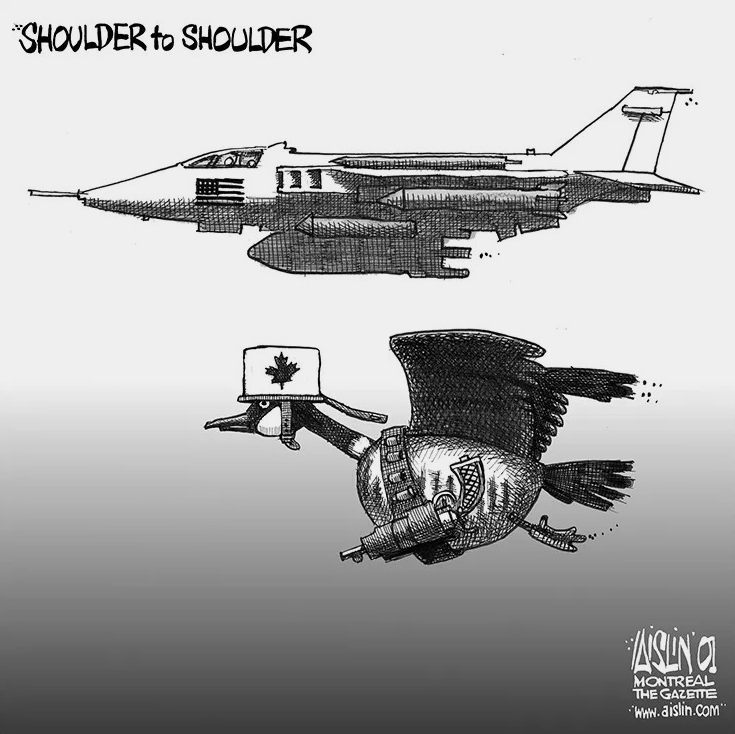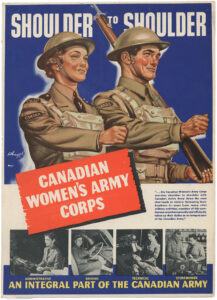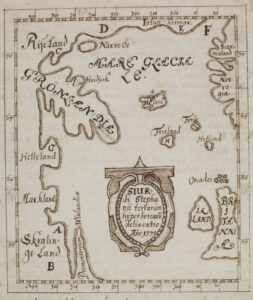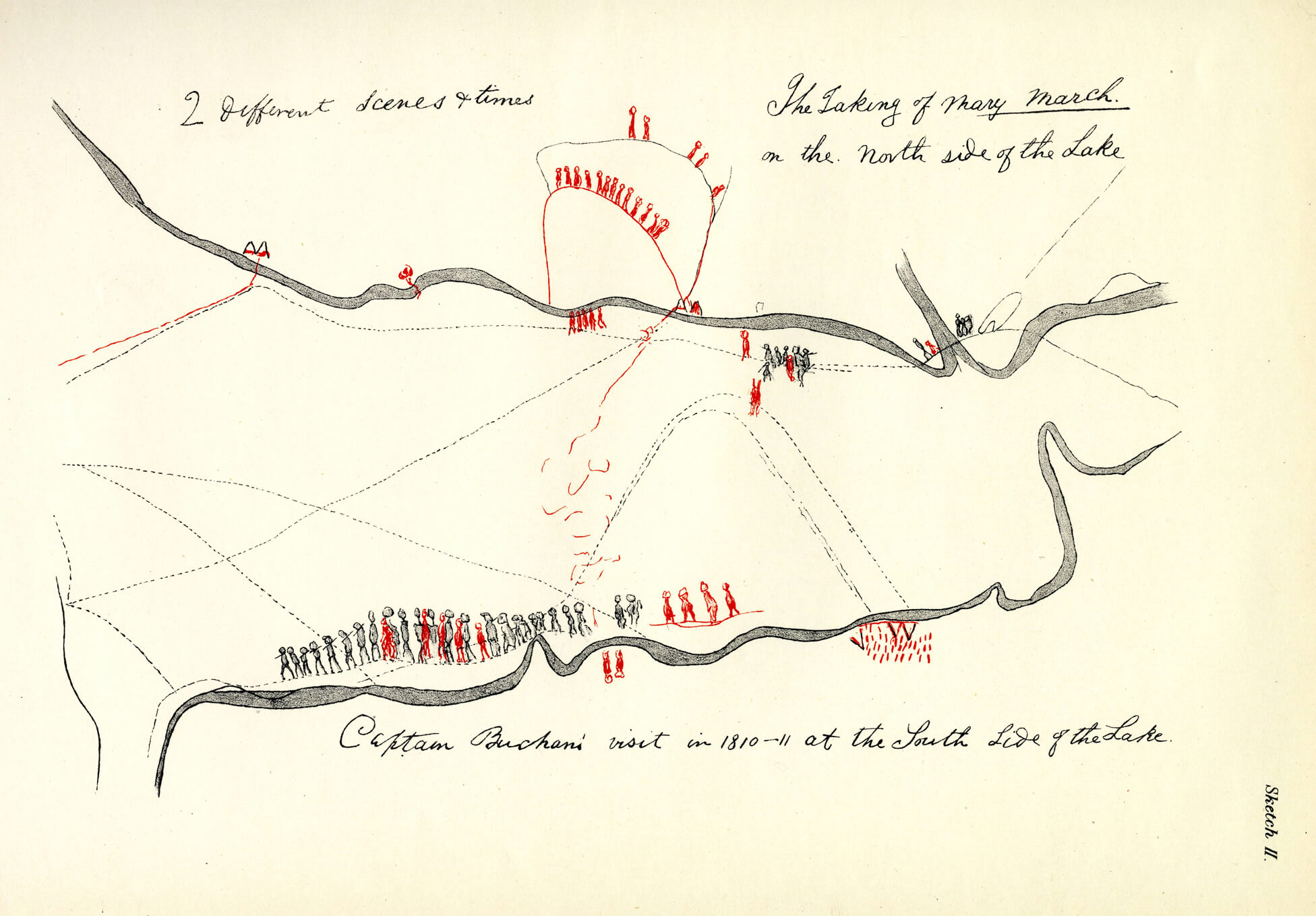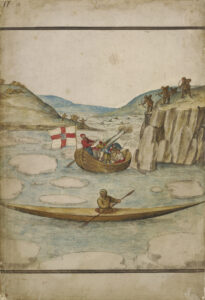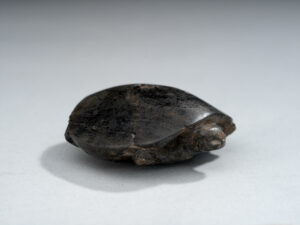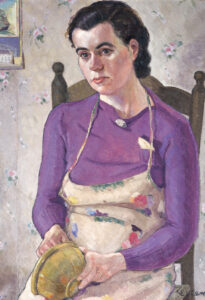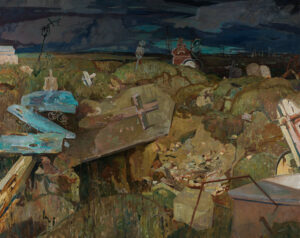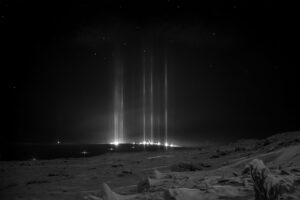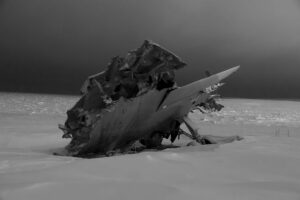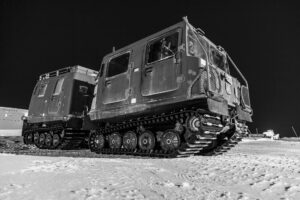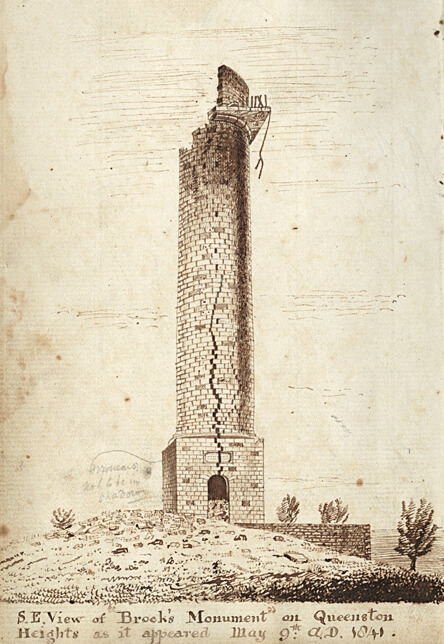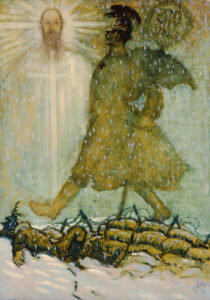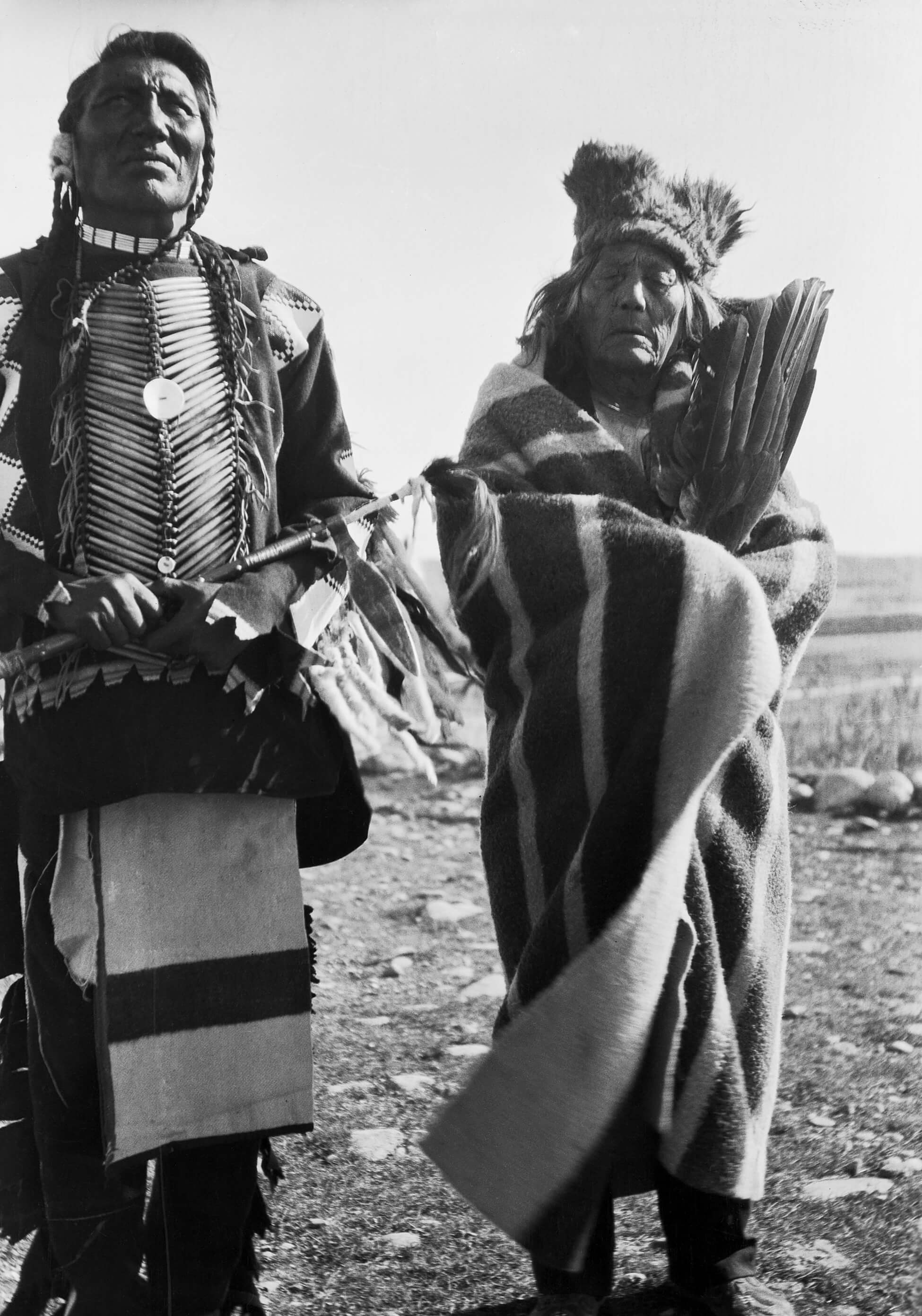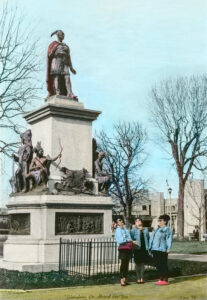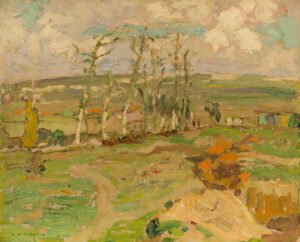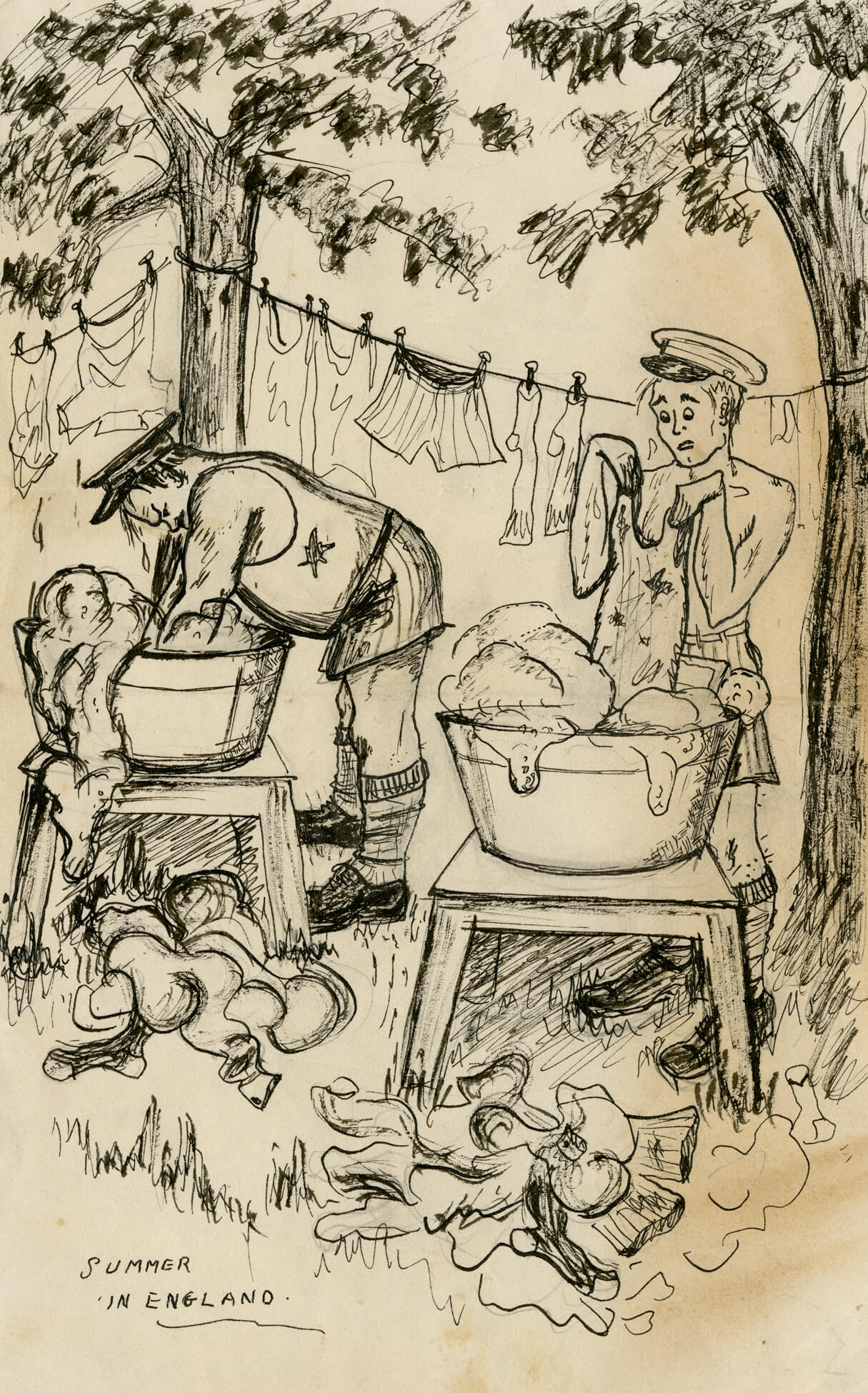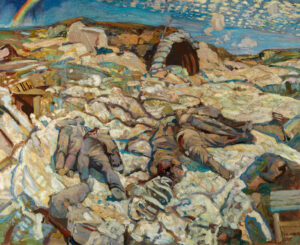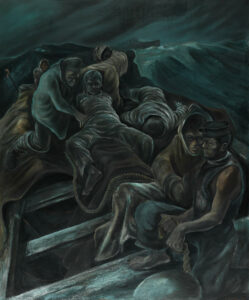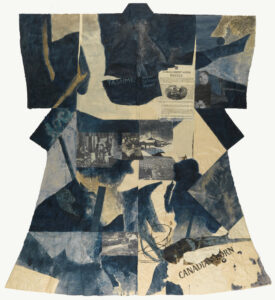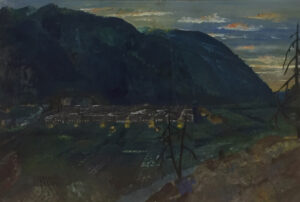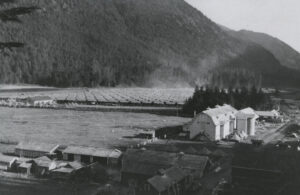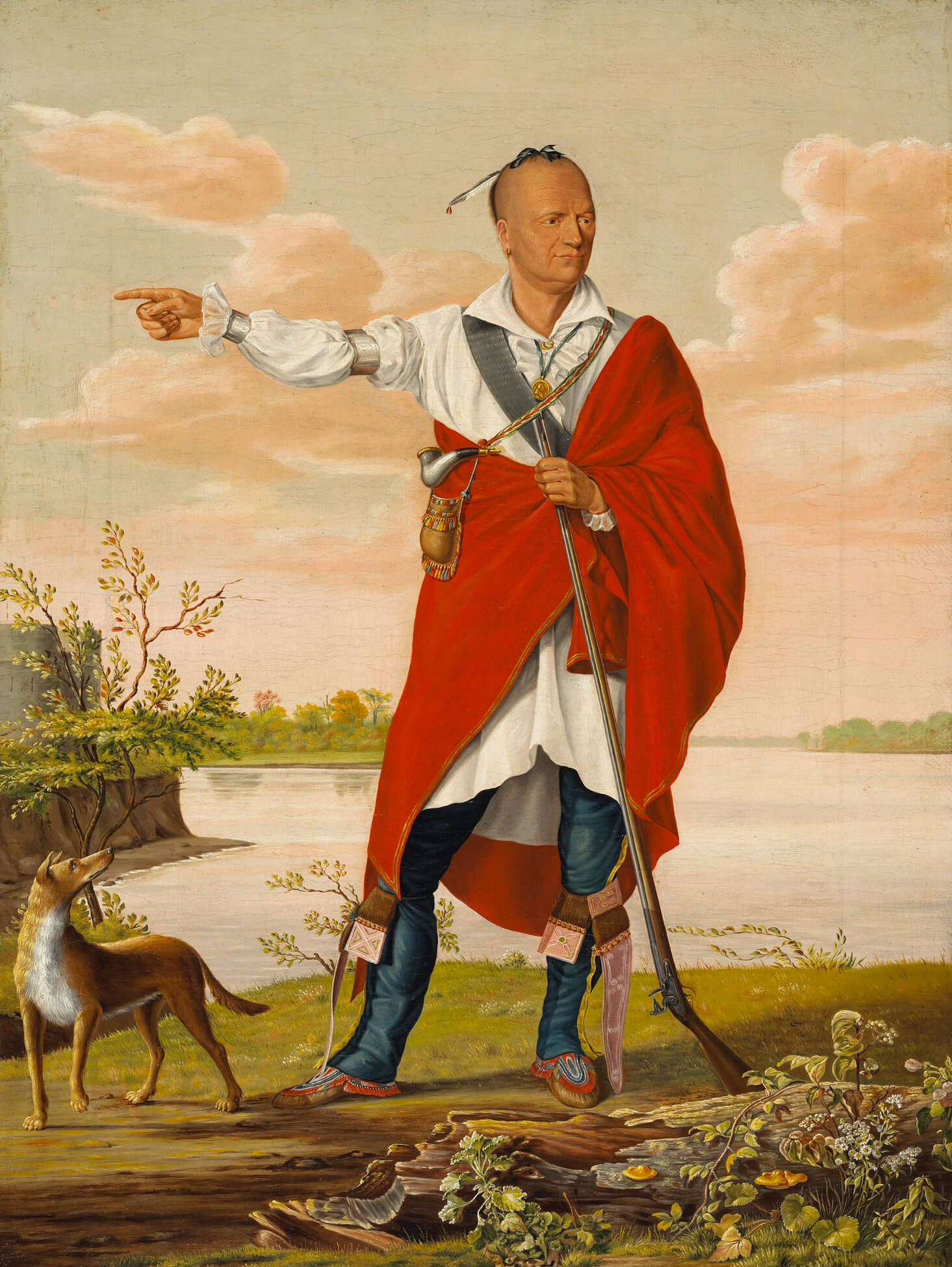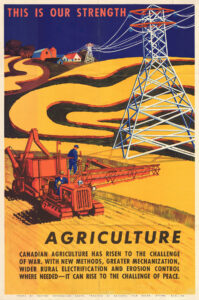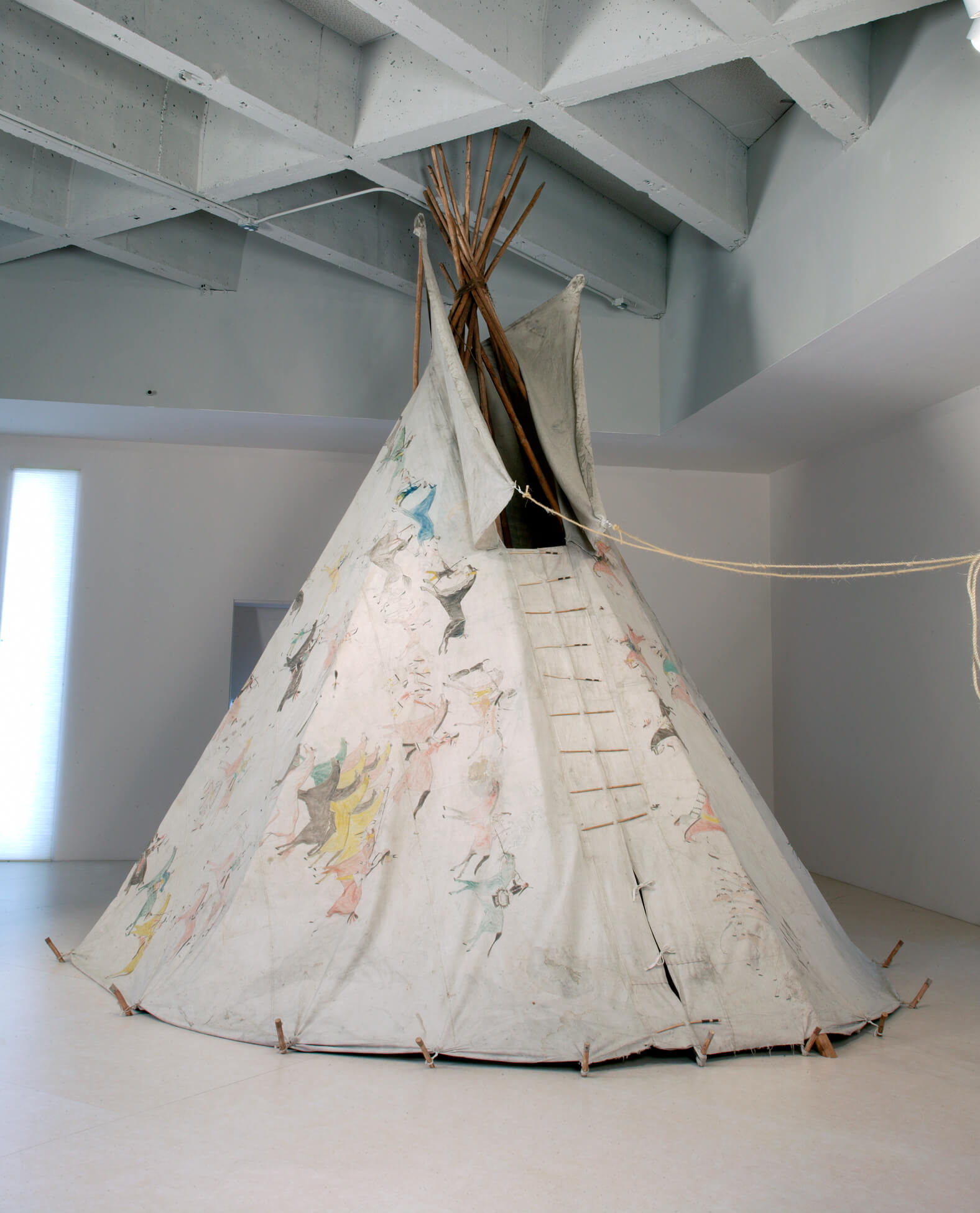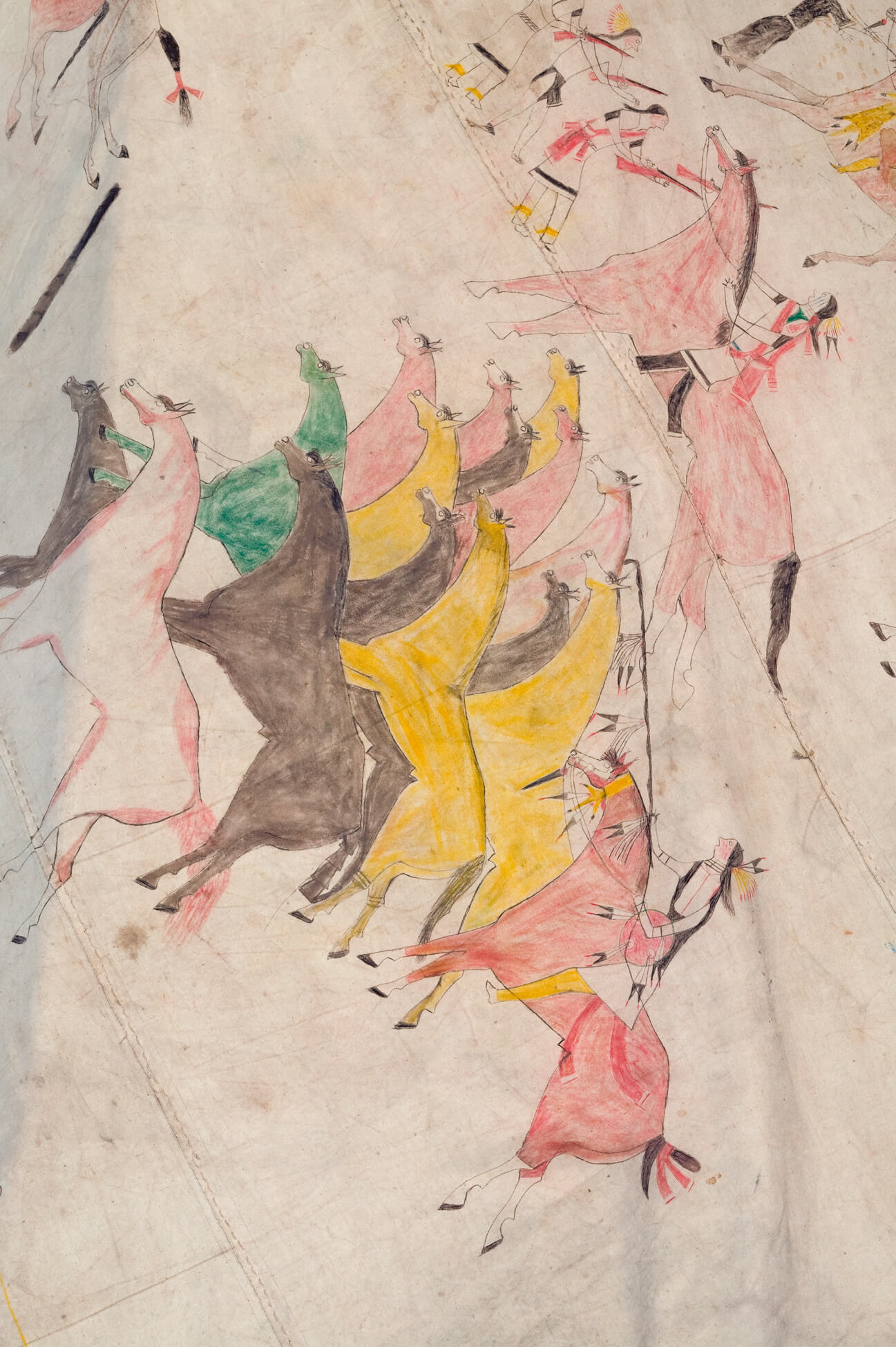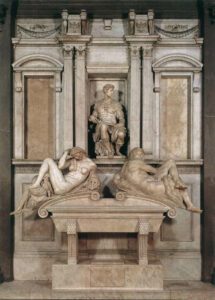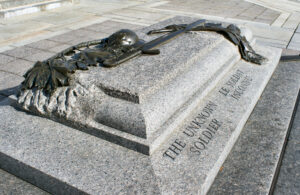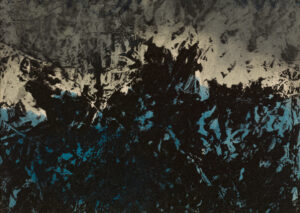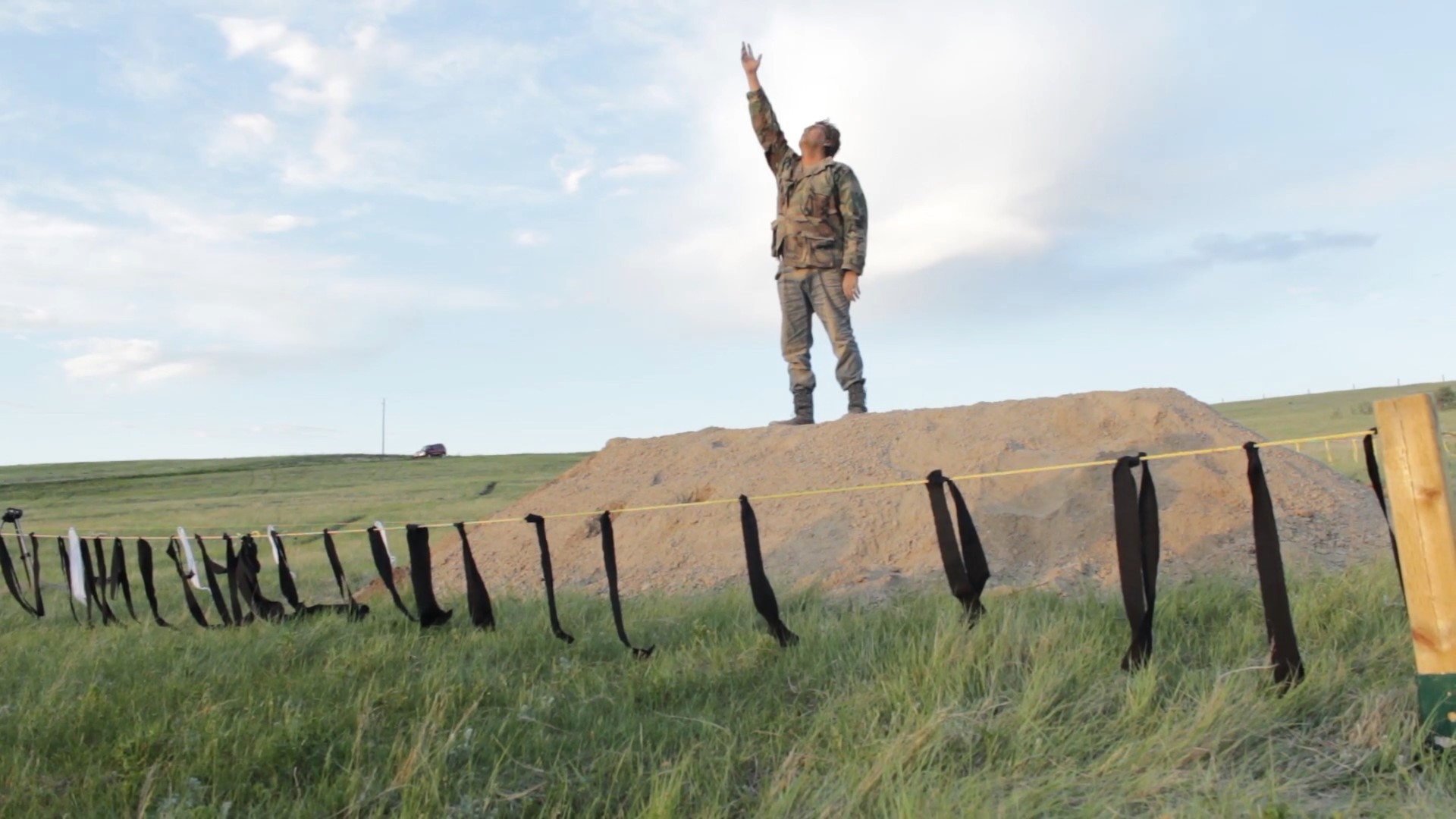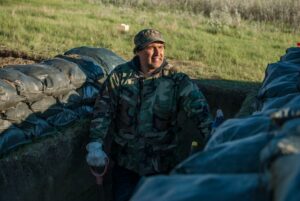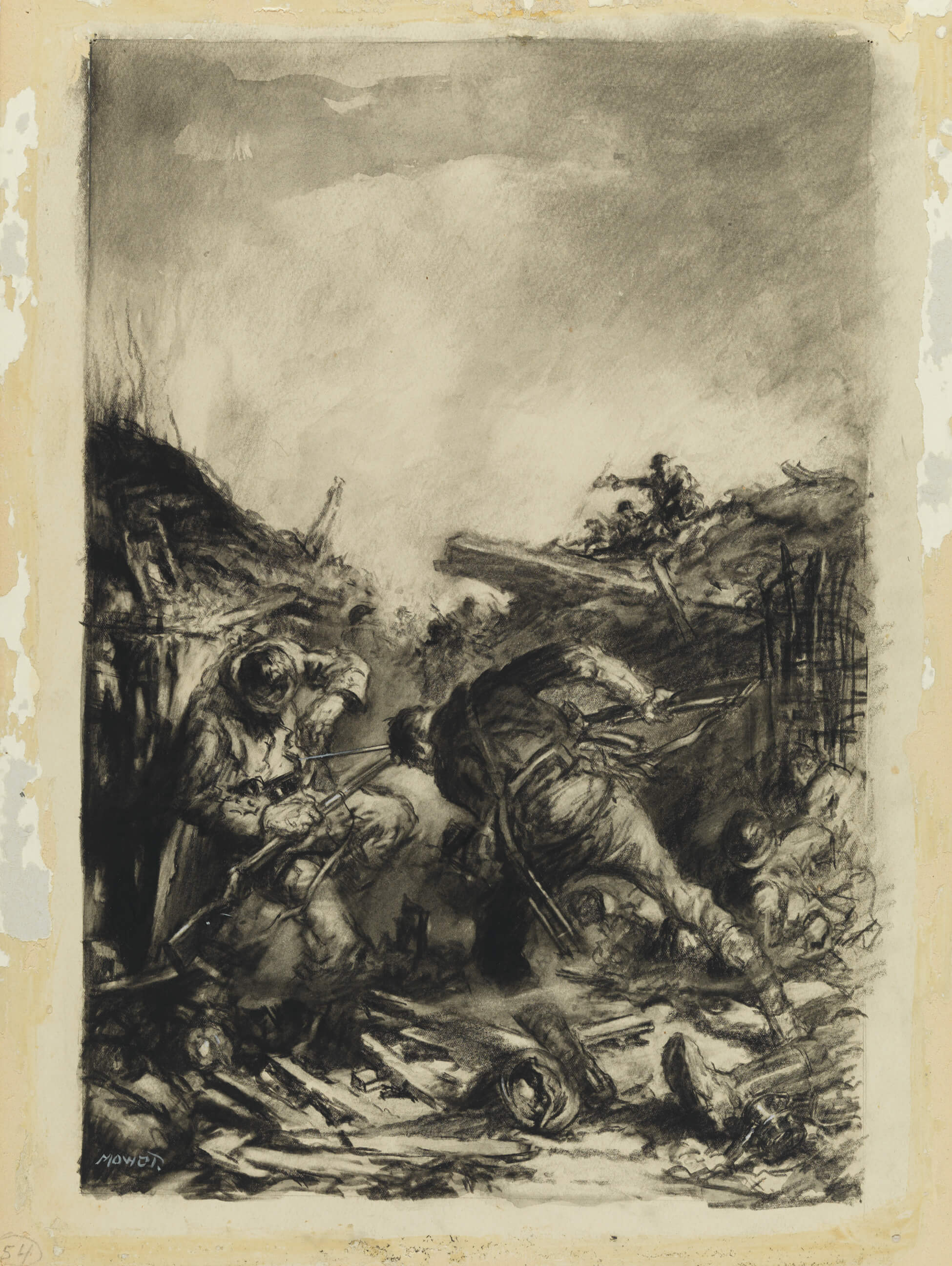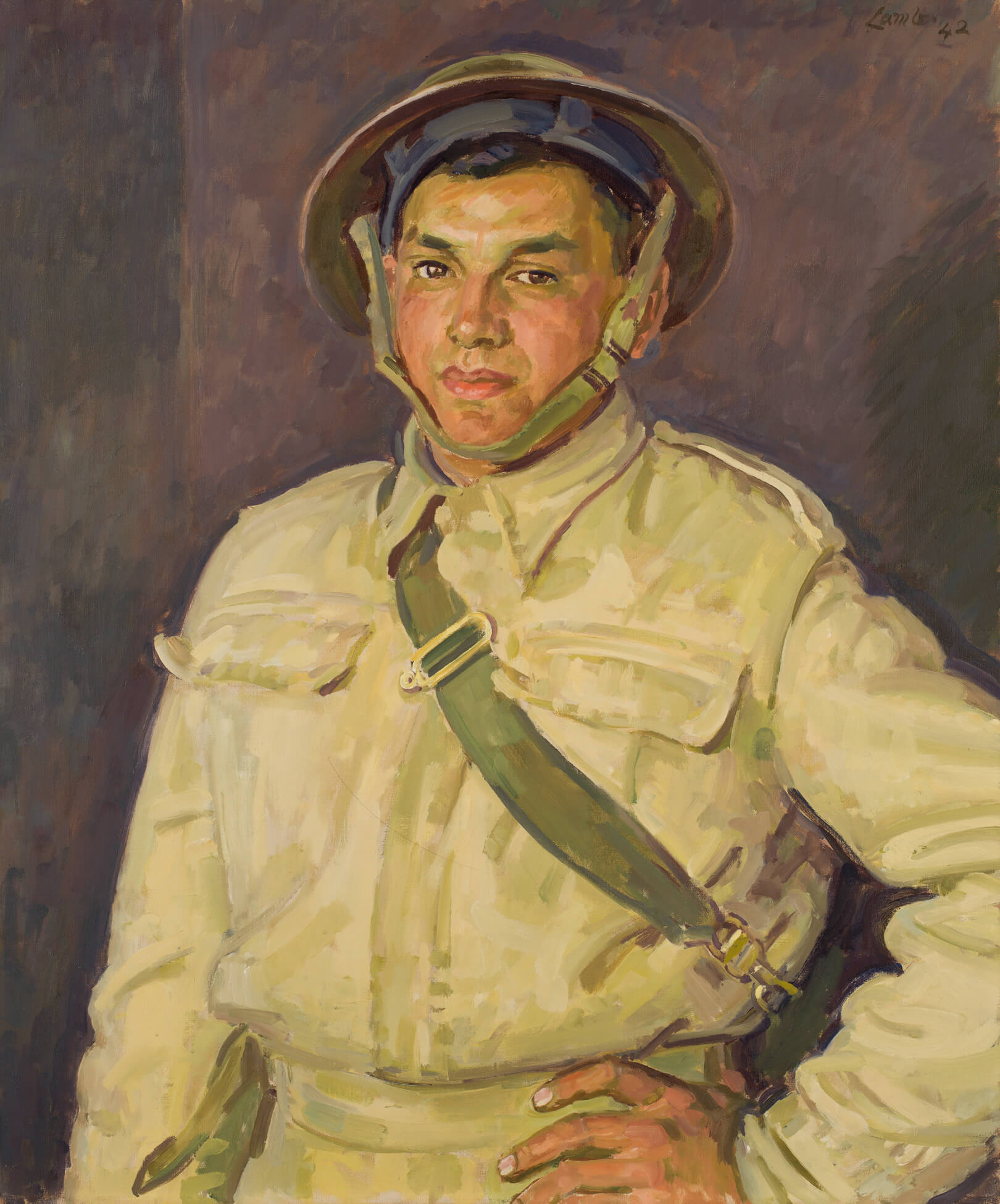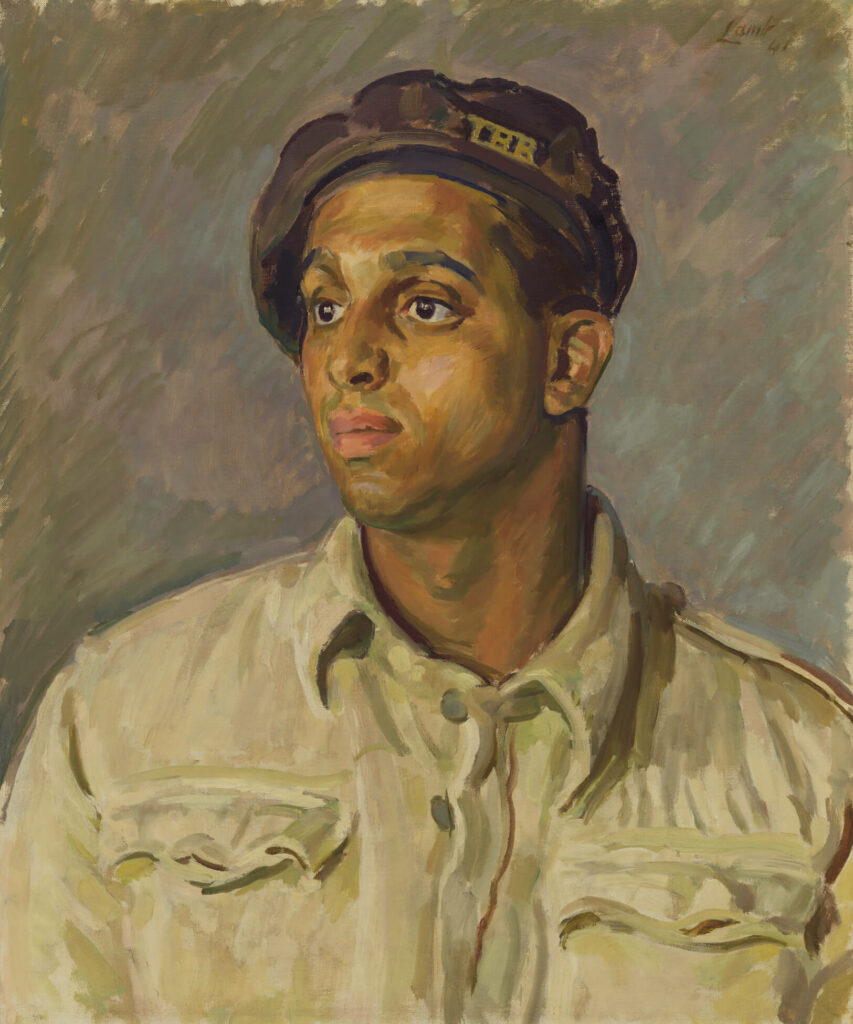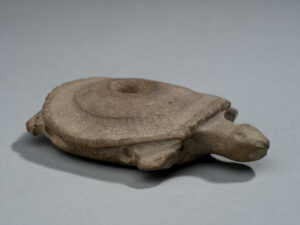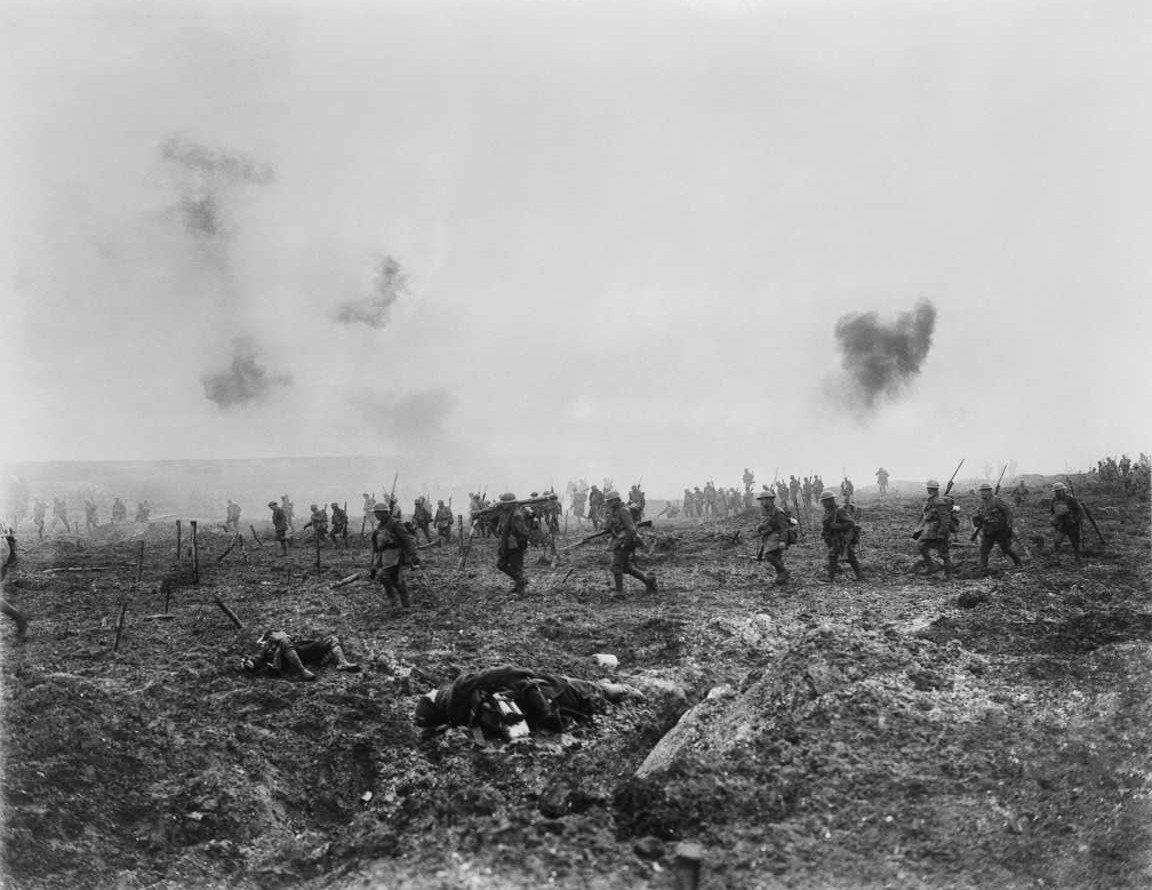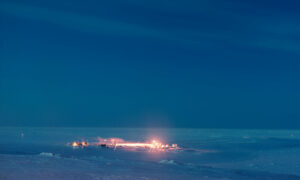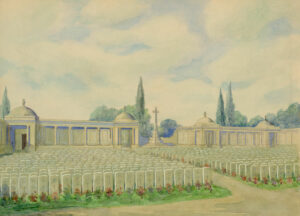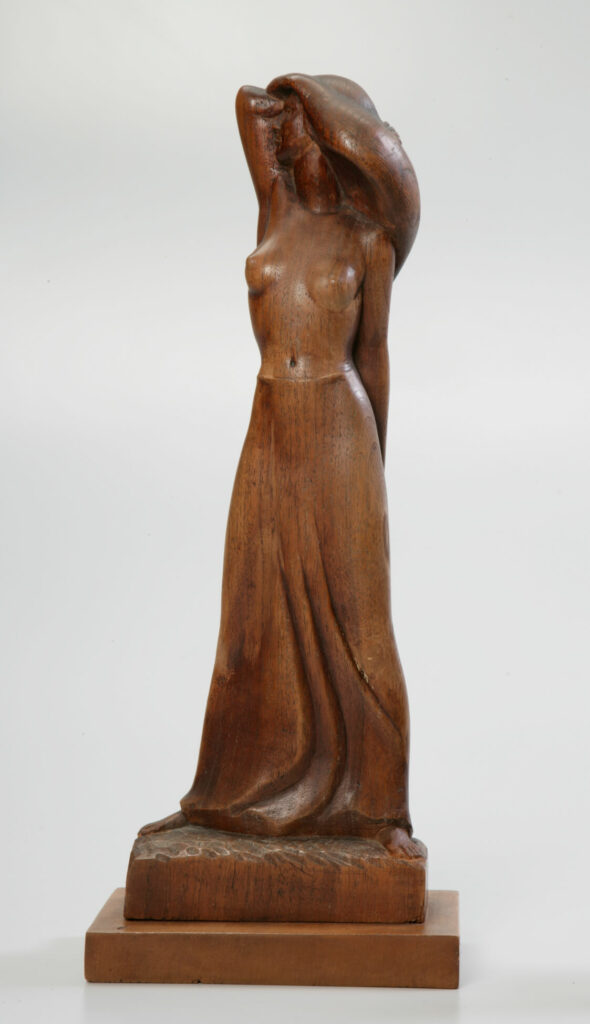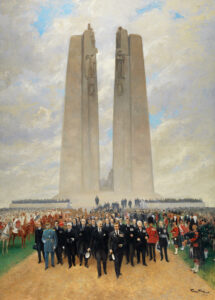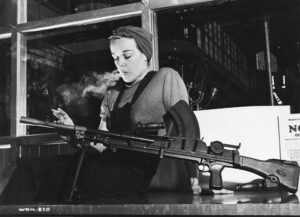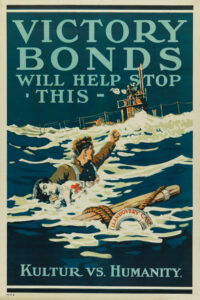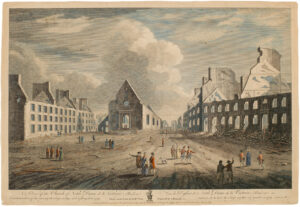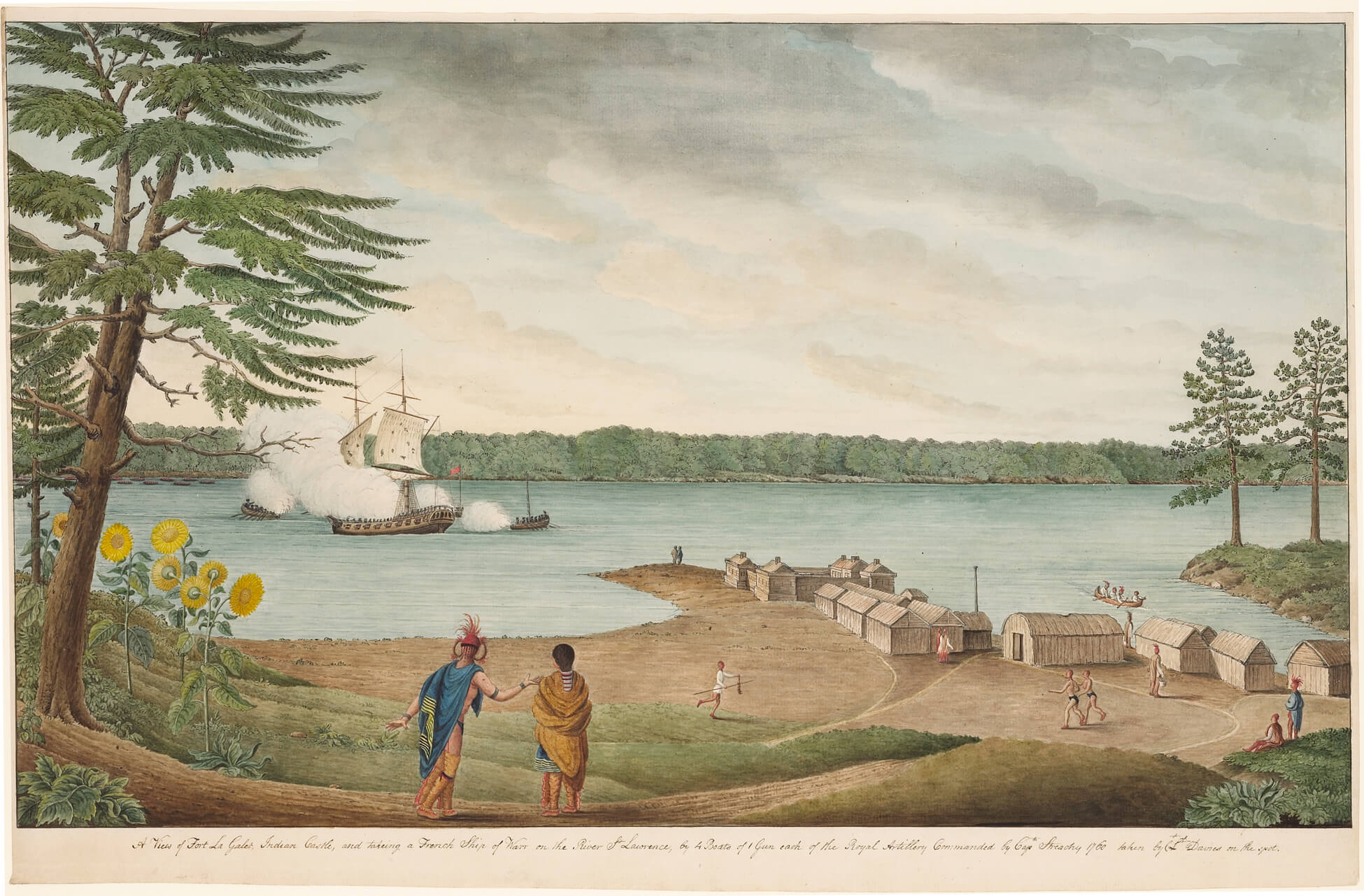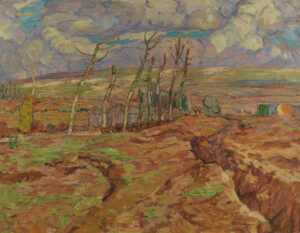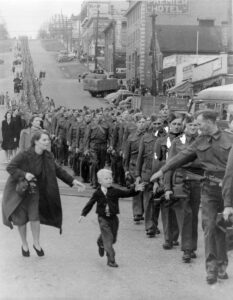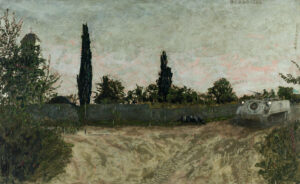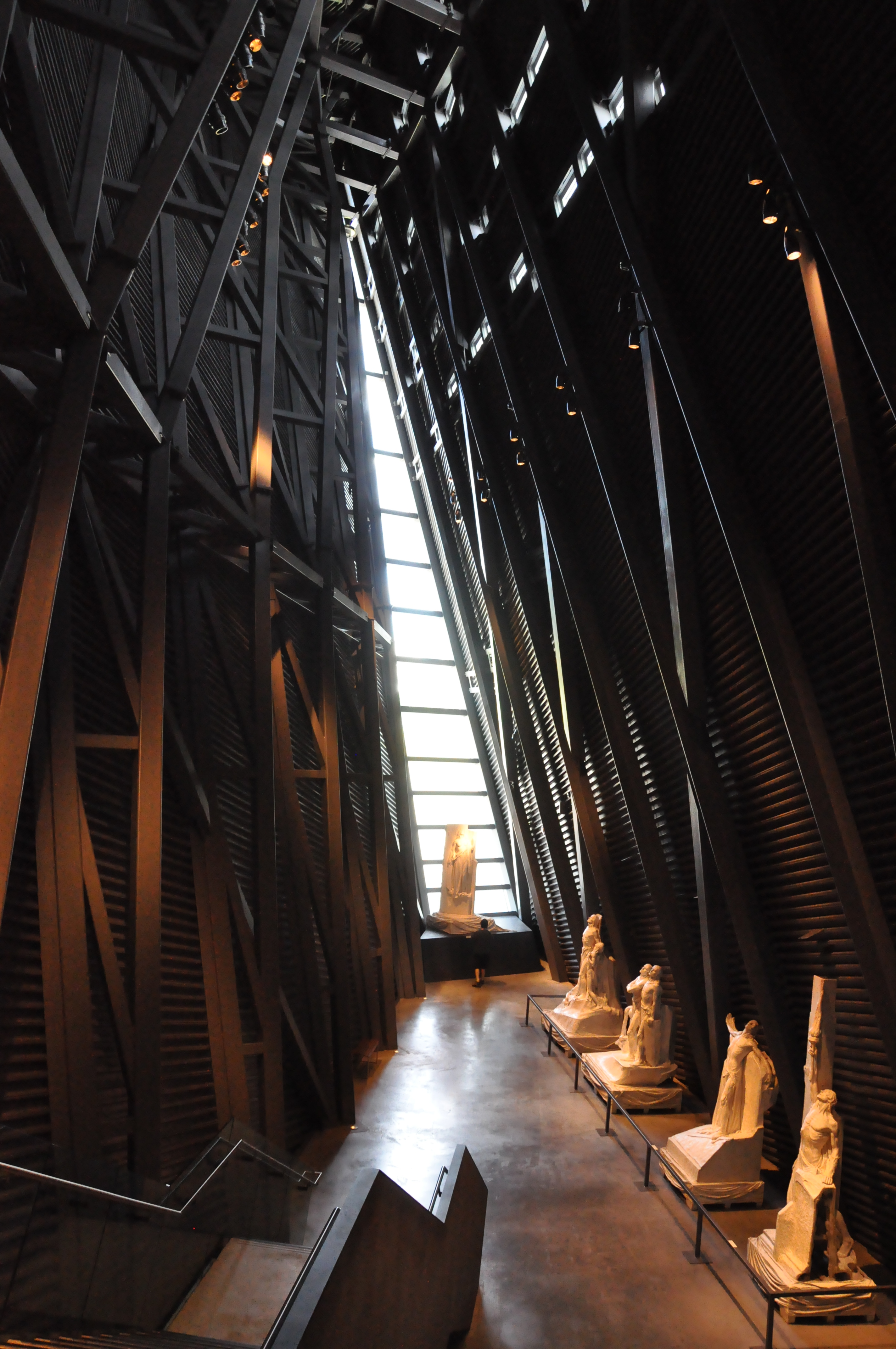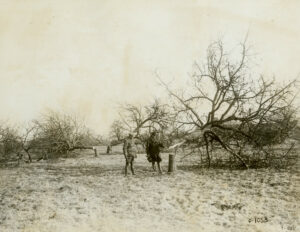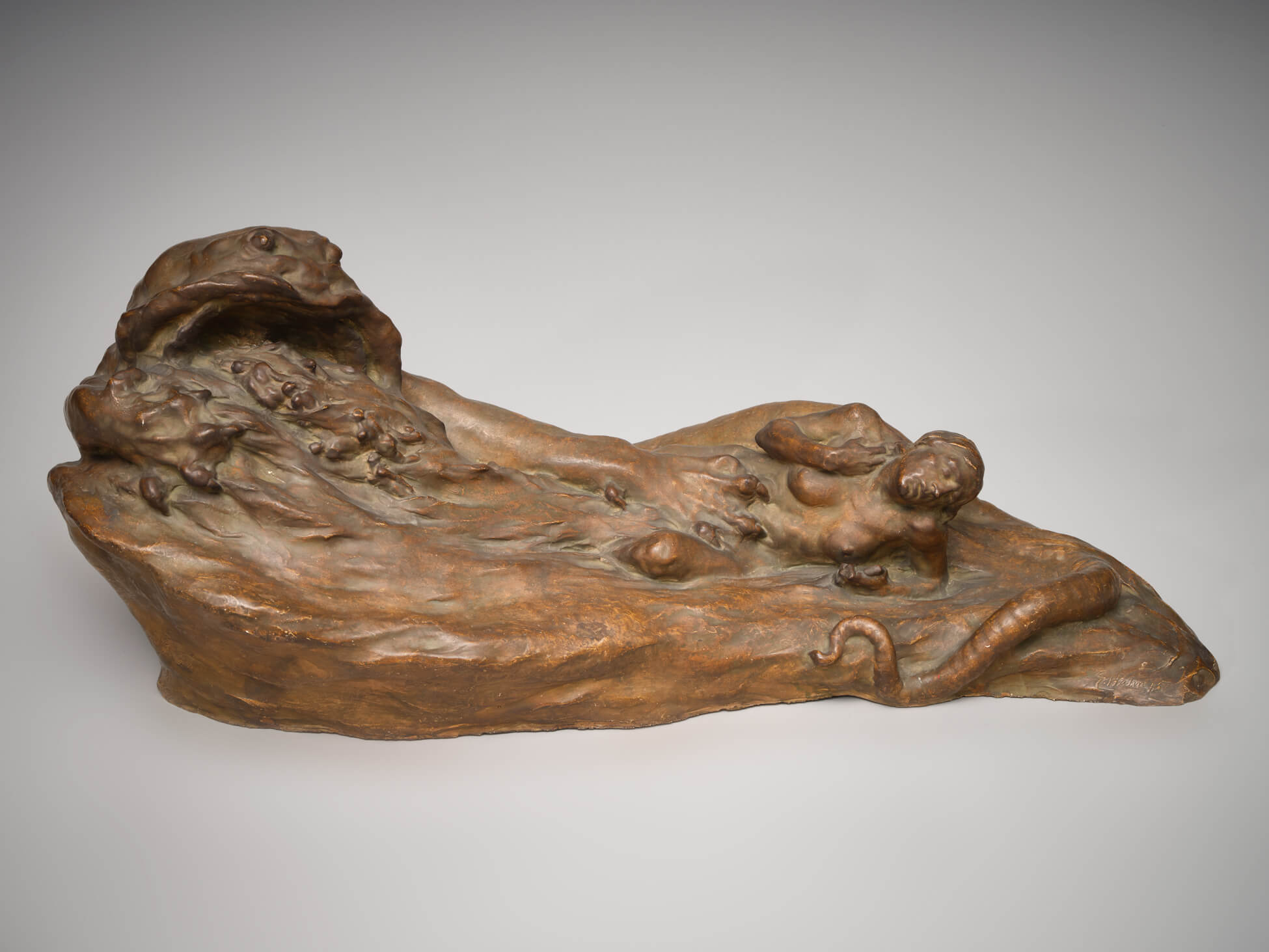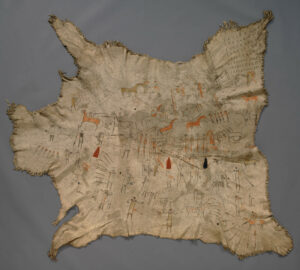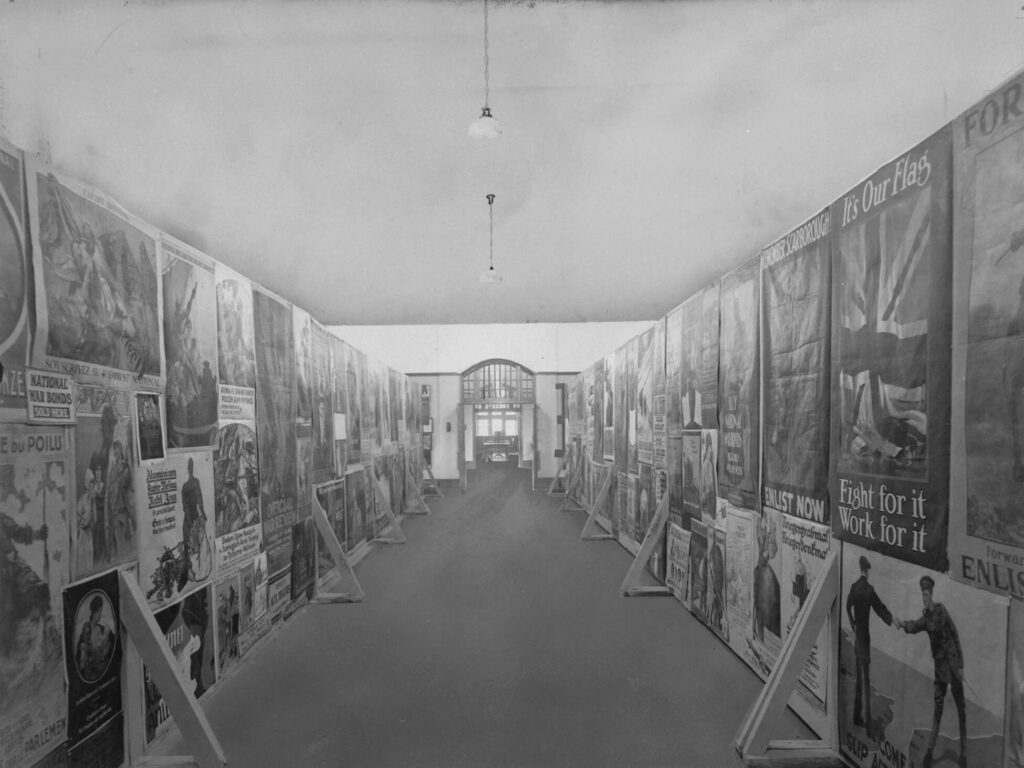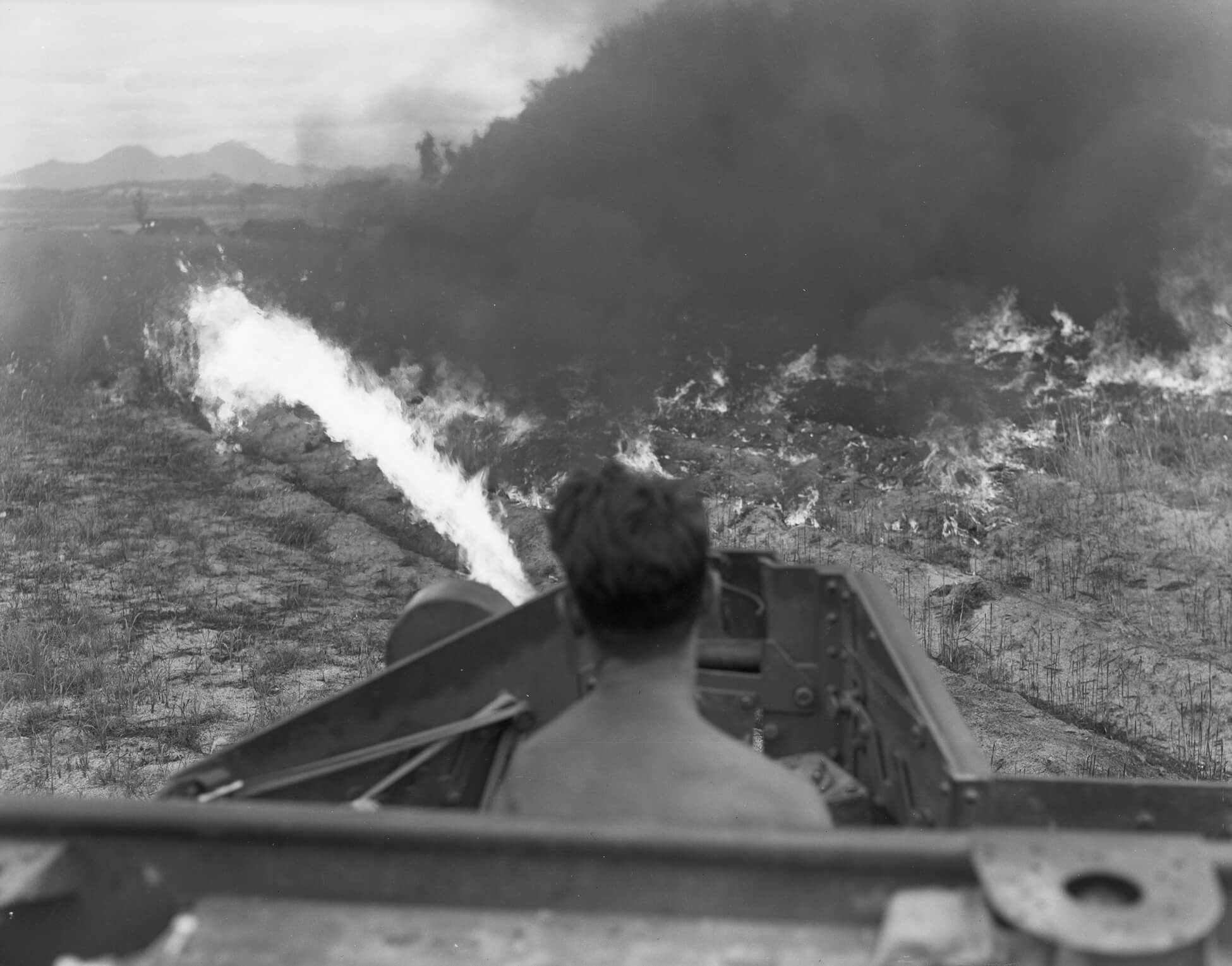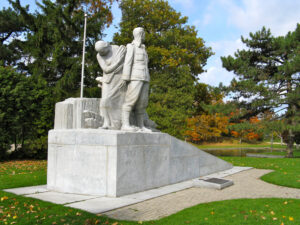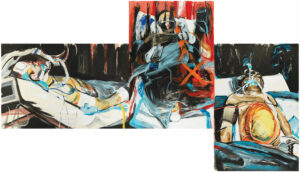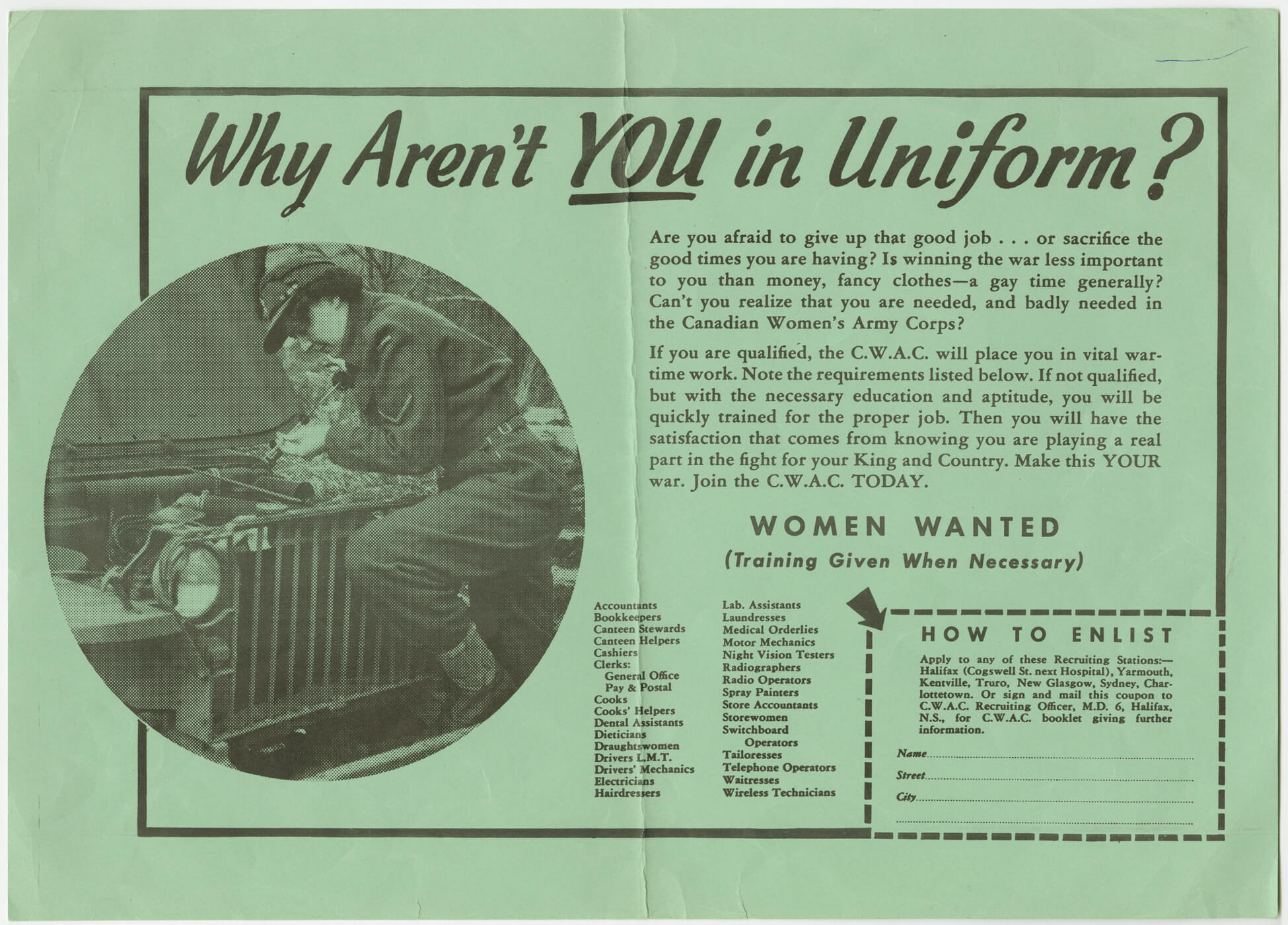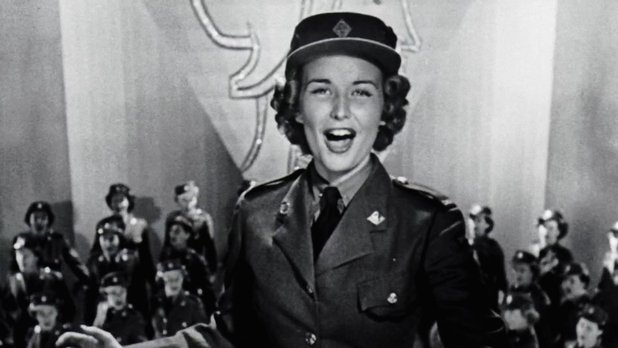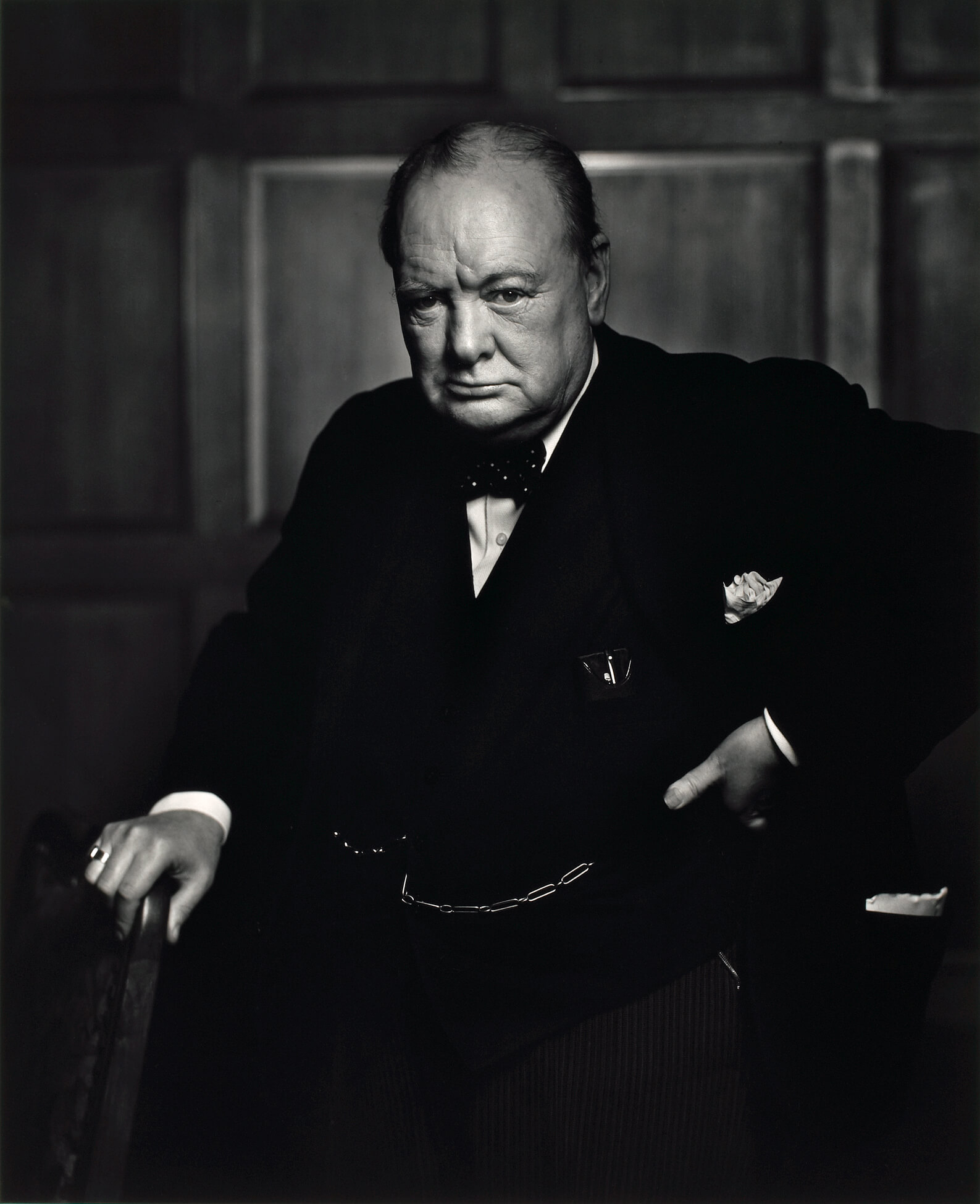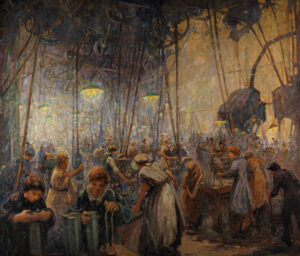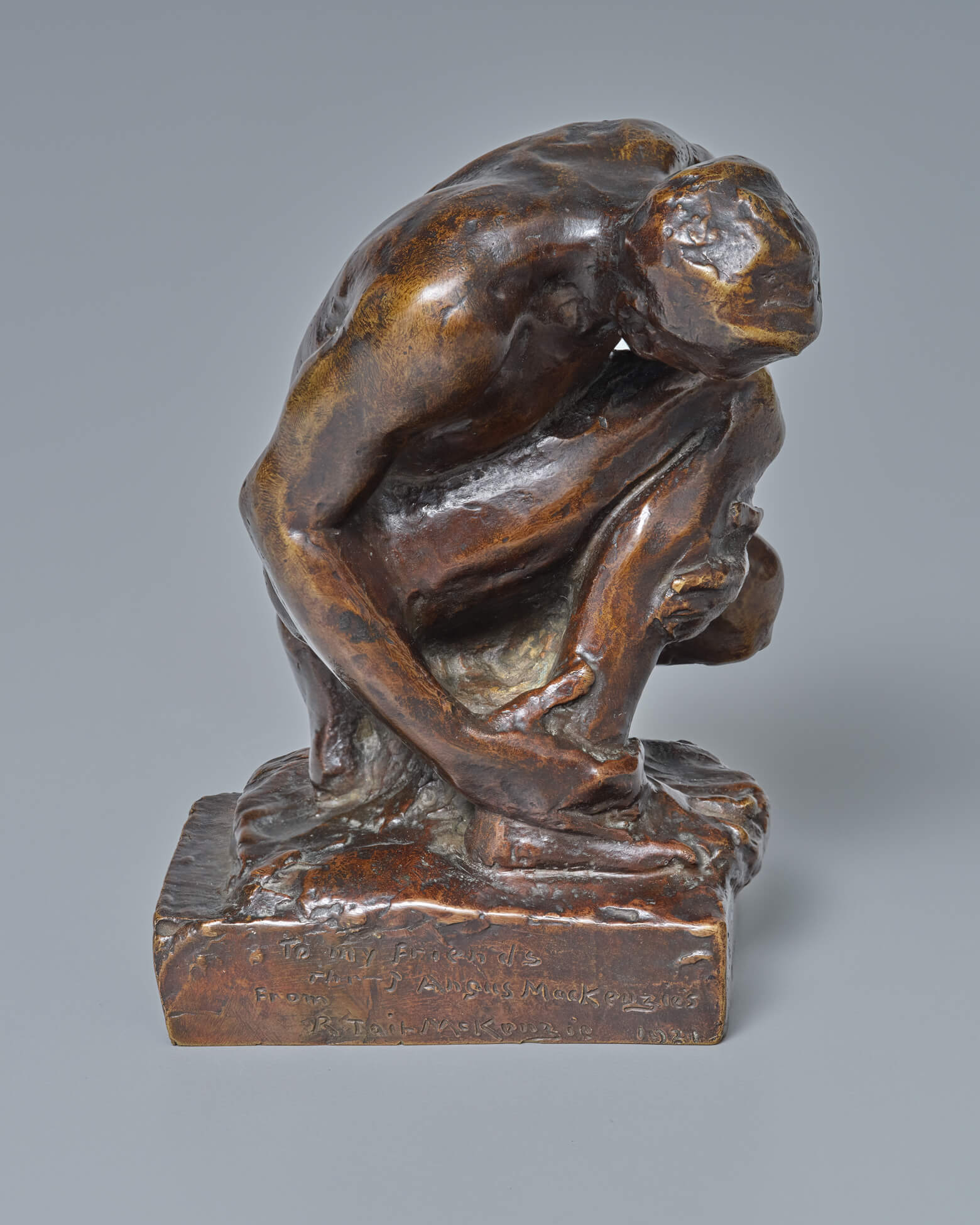 ---
Book Credits
Publisher
Sara Angel
Deputy Director
Jocelyn Anderson
French Editorial Director
Annie Champagne
Senior Web & Layout Executive
Simone Wharton
Editor
Rosemary Shipton
Copyeditor
Rosie Prata
Proofreader
Claudia Tavernese
Translator
Christine Poulin
French Copyeditor
Aude Laurent de Chantal
French Proofreader
Ginette Jubinville
Editorial & Design Assistant
Barbara Campbell
Image Research Associate
Emily Putnam
Design Template
Studio Blackwell
---
Copyright
© 2021 Art Canada Institute. All rights reserved.
Art Canada Institute
Massey College, University of Toronto
4 Devonshire Place
Toronto, ON M5S 2E1
Library and Archives Canada Cataloguing in Publication
Title: War art in Canada : a critical history / Laura Brandon.
Names: Brandon, Laura, 1951- author.
Identifiers: Canadiana 20210342900 | ISBN 9781487102722 (PDF) | ISBN 9781487102715 (HTML)
Subjects: LCSH: War in art. | LCSH: Art and war. | LCSH: Art, Canadian—Themes, motives.
Classification: LCC N8260 .B73 2021 | DDC 704.9/4935502—dc23