While there are no shortage of art venues in Toronto, a few enterprising organizations are bringing Canadian art into people's homes.
Their initiatives are a clever way of extending the reach of artists, galleries and museums beyond their core and often geographically close visitors, to attract new local, national and international audiences.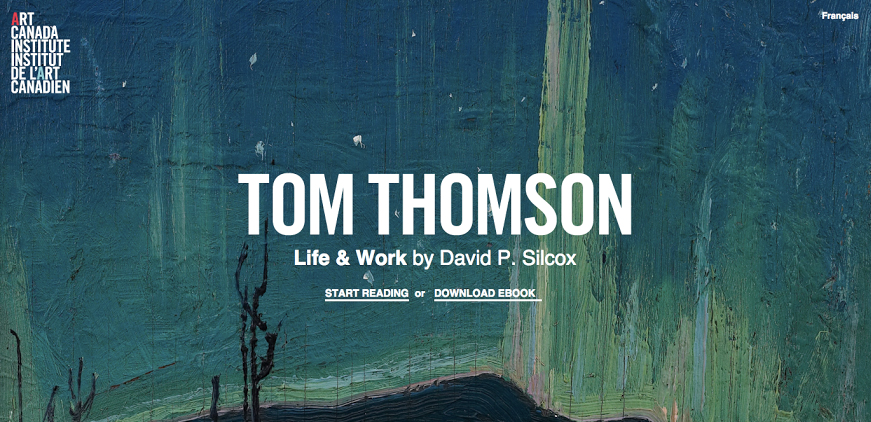 Artland 
Artland is a newly launched series on AkimboTV, a digital video channel run by Akimbo, a Toronto-based company that has been working to break down the mystique of contemporary art for well over a decade.
Hosted by art writer Andrea Carson Barker and directed by new media artist Geoffrey Shea, Artland brings the interesting and notable personalities of Toronto's art community to web audiences worldwide in easy-to-digest 5 minute digital snippets.
What's different about Artland is that it showcases people from all facets of the art world, not just the artists themselves. Some, like art installer Angelo Pedari have roles that are less visible to the public, while others like Daniel Faria, break the stereotype of art collecting being accessible only to the wealthy.
"We are showcasing how passionate people are in the art world, Andrea Carson Barker told YongeStreet. "It's fascinating to go behind the scenes, and hugely inspiring."
Artland's Season One can be viewed online at Akimbo.ca.
AGO: publications and art books
Art publications are much more than a footnote to a successful exhibition. They can be an art form in themselves, as well as an important way to reach people beyond the walls of an institution, according to Jim Shedden, Manager of Publications at the AGO.
Shedden is responsible for producing AGO's books, collection highlights, artist publications and exhibition catalogues. While traditionally produced in print, AGO publications now also span multimedia and the public can expect to see some interesting new projects in the near future.
"I am excited about different ways we will be working online," Shedden said. "We will be able to reach more people without simply going after a niche audience. We've just hired a new Digital Director and have some broad plans for the next two years."
One of the advantages publications – both print and digital – have over exhibitions is that they can showcase a larger body of work than an institution may have the physical space for. They can also introduce art in a context that matters to people who are not necessarily museum-goers. Case in point, the publication Camera Atomica, which explored how photography shaped public perceptions of the atomic age. Publications also can be enjoyed in the comfort of one's home, removing the intimidation factor that keep some away from art galleries and institutions. And finally, reproducing works more widely and thus making the public more aware of them, makes the originals and the experience of seeing them in person more valuable.
Why not visit the AGO this spring, or check out a good selection of art books at the AGO online shop.
Art Canada Institute
As its name suggests, the Art Canada Institute's (ACI) mandate is to share Canadian art history with as many people as possible, from all walks of life, around the country and in the world. The Toronto-based charity was founded by Canadian visual arts journalist Sara Angel who spent much of her career pre-ACI writing for national publications in order to make the art world more accessible.
Where the ACI wows is in its collection of online art books, on artists such as Norval Morriseau and Tom Thomson, to collective General Idea and painter Joyce Wieland. ACI's online books are a feast for the eyes with gorgeous photography and digestible snippets perfect for today's shorter attention spans. Want to save the book to read later? No problem. ACI's online books can be downloaded for free as an ebook for offline reading. (I know what I'll be reading on my next long flight!).
ACI goes beyond sharing photos of artworks and important biographical details to explaining the significance of the artist in the context of time and history. It also provides a helpful list of places in Canada where you can view the artist's work in person.
Check out ACI's art books in English or French at http://www.aci-iac.ca/art-books/.
Read the article as originally published here.