Studio 2000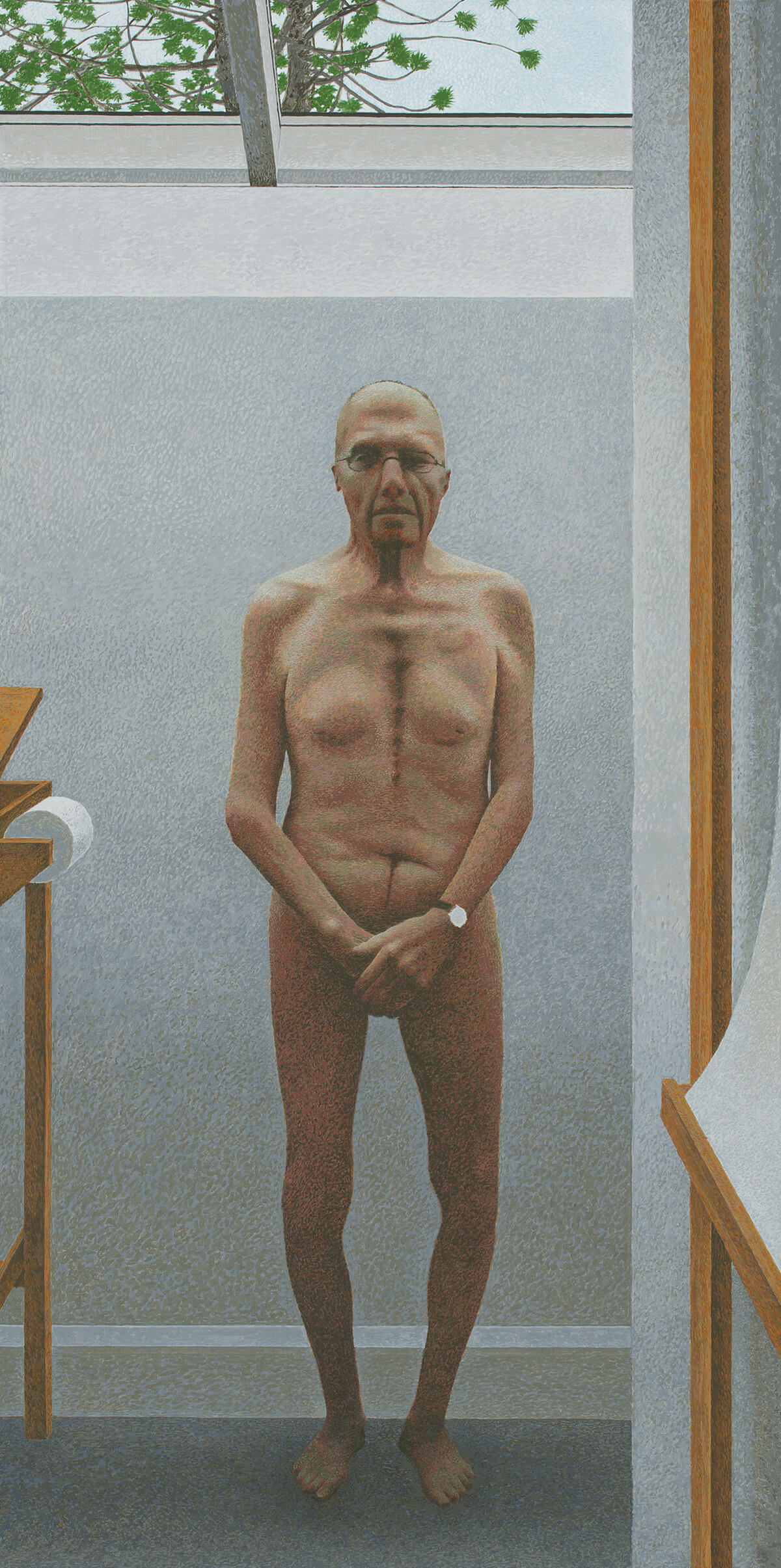 Colville's most stark and uncompromising self-portrait, Studio presents the artist in full length, standing naked before the viewer, his hands clasped over his genitals. Colville exposes himself to our scrutiny, but really it is he who is the observer. Painted from an image in a full-length mirror, this work is an unstinting self-examination by an artist who takes observation to great lengths.
Colville created numerous self-portraits, such as Target Pistol and Man, 1980, and Black Cat, 1996, but Studio is the only one presented without props, such as a pistol, ruler, or animal. This work is unequalled in Colville's oeuvre for its physical honesty and directness. It also has an element of appraisal, a sense of summing up, as the artist entered the last productive decade of his life and career. In part, the image contains the truth of what the studio is for any real artist: the place where the self is stripped bare and ideas are pushed to their limits, no matter how exposed or naked the artist may feel. Studio suggests that the artist is always the way he presents himself in the painting: under scrutiny, naked, and helpless under the eyes of his observers.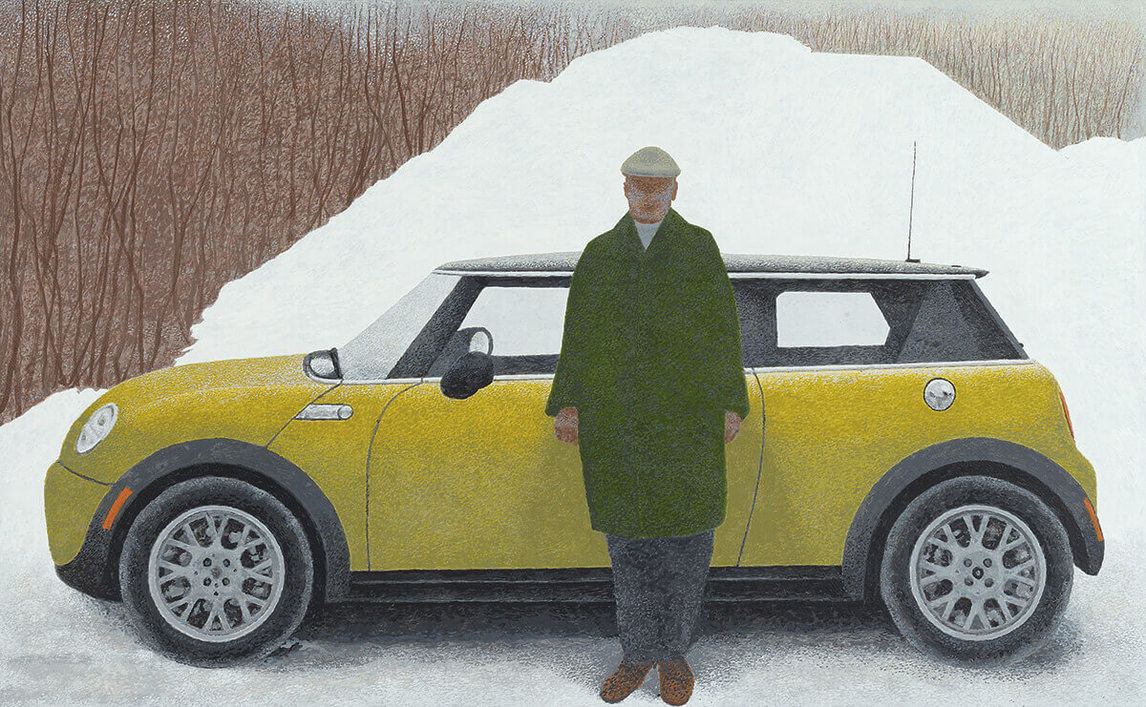 But there is no sense of assumed victimhood nor self-pity in this painting. It is strong, almost harsh, and unflinchingly honest. When the writer Robert Fulford asked Colville why he presented himself here as so much older than he appeared at the time, the artist was characteristically direct: it was because he was alone. "When one is alone, and not in conversation, one tends to look older, more melancholy…."
Colville presents an image of an elderly man with a scar, from major surgery on his heart. Autonomy, free will, and agency are all vital elements in the world view expressed in Colville's painting, and aging and illness directly circumscribe those. The sick and elderly can progressively lose their autonomy, their ability to control their bodies and their lives. They become objects of care, the responsibility of others. That awareness, and an acceptance tinged with regret, infuses this painting, making it extremely uncomfortable to view.
This is not Colville's last self-portrait; he completed one eight years later, Artist and Car, 2008. But it is his best portrayal of the artist as creator and servant of art and the artist's process as he understood it. Artists are often asked how they come up with their ideas. Colville's Studio is, in part, an answer.