Morning Mist 1951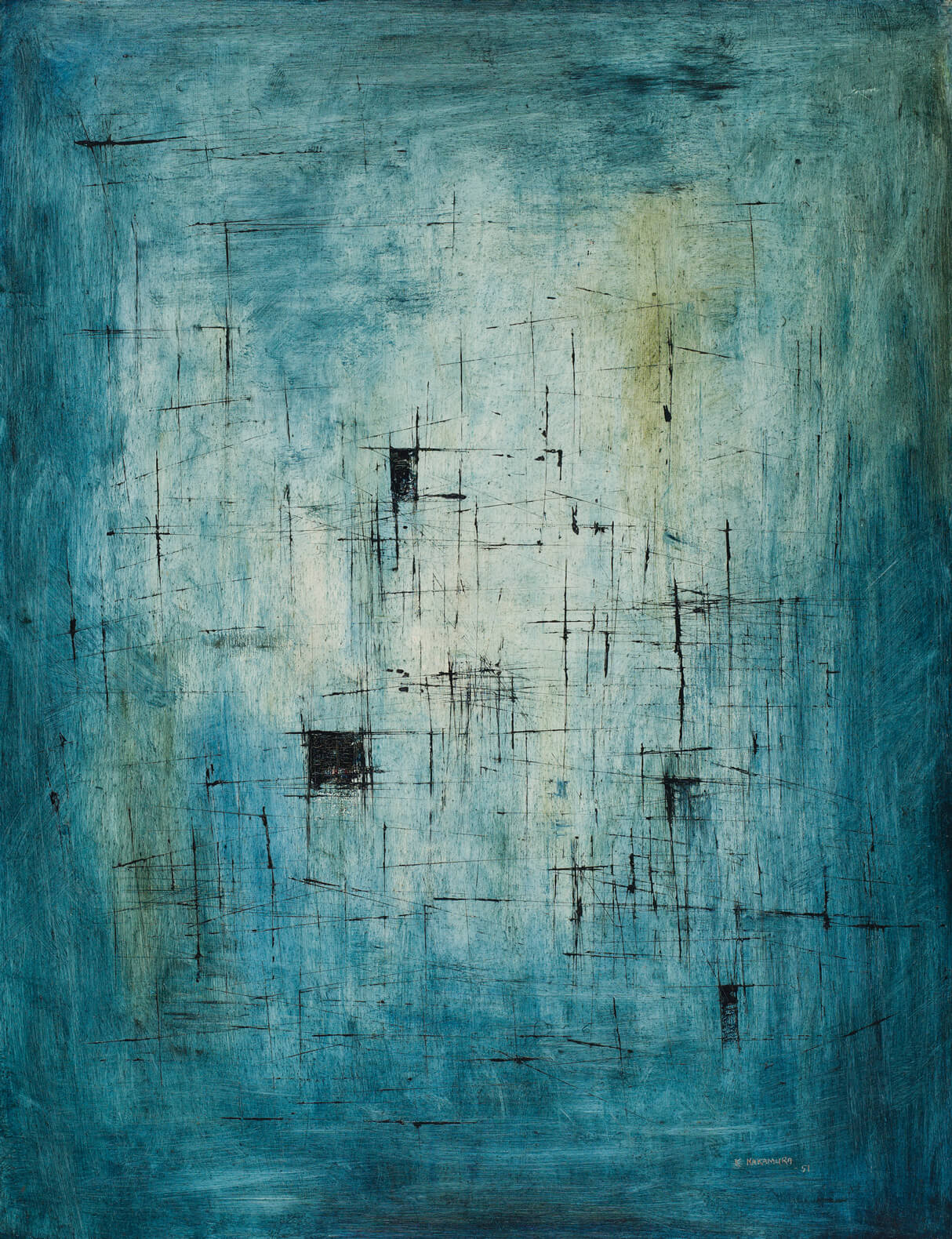 Morning Mist is one of the best early examples of Kazuo Nakamura's ongoing dialogue with figuration and abstraction. At its core, this is a dialogue between the visible world and its underlying laws, manifested largely through pattern. Here we see the outlines of a landscape or cityscape glimpsed through the blue/green mist. This painting essentially combines Nakamura's emerging drawing style, as seen in Trees, 1951, with his growing adoption of a blue/green palette that will dominate the balance of his painted work.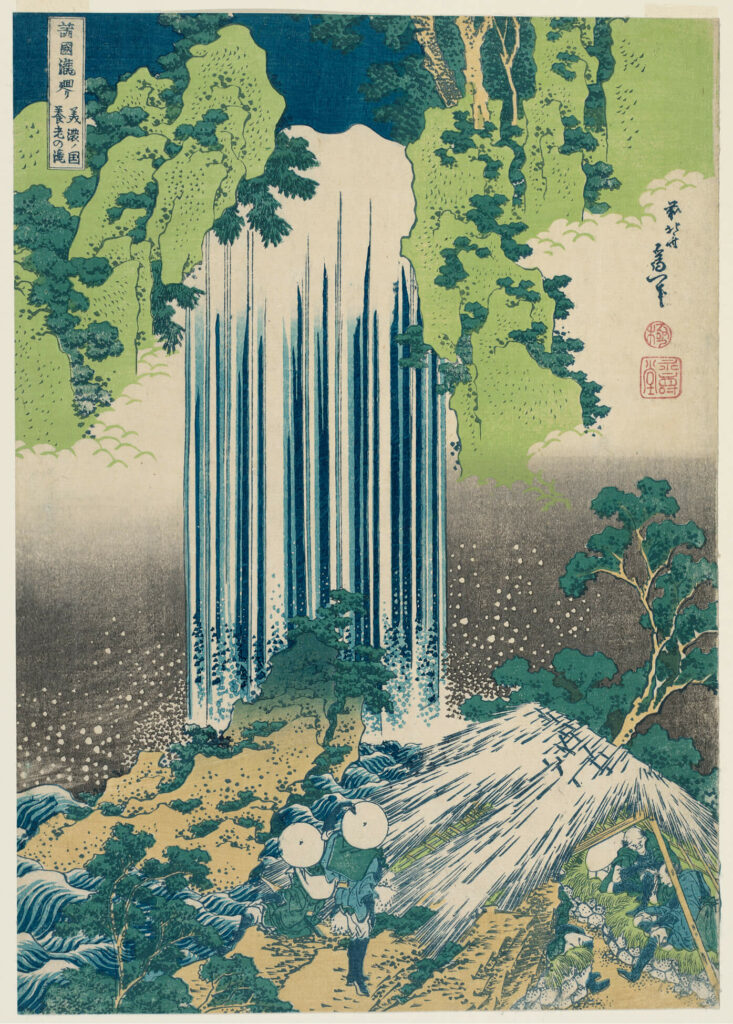 Morning Mist picks up where Autumn, c.1950, left off. We are still looking at a series of patterns, but here the focus is more on highlighting the patterns themselves. In an odd way, the mist makes these patterns clearer by obliterating the objects that produce them. As the title makes clear, the painting is also something of a metaphor for the veil of nature that conceals its underlying order.
Shortly after he arrived in Hamilton, Nakamura purchased a book about the art of Vincent van Gogh (1853–1890), which may well have inspired aspects of this painting.  Van Gogh avidly collected Japanese woodblock prints and frequently borrowed elements from that tradition in his own works. Nakamura would have been familiar with these works too, from looking through his uncle's Japanese art magazines as a child. Morning Mist bears several hallmarks of Japanese woodblock prints, including the green, and especially the blue, colours, as well as the linear structure of feathery lines created by using sharp-edged cards or razors to apply and spread ink and paint. Takao Tanabe (b.1926), another Japanese Canadian artist, was producing similar feathery lines at the time, as seen in Mountain Landscape, 1952.
Some writers have noted that the grid-like system of thin lines in Morning Mist also brings to mind work by the Swiss artist Paul Klee (1879–1940).  Yet when Nakamura was asked many years later about Klee's influence on his work, he denied that he was familiar with Klee's work, let alone influenced by it.  As Brian Grison suggests, Klee's influence may have been indirect. The art program at Central Technical School (CTS), where Nakamura was a student, was heavily influenced by the Bauhaus, the German art institution where Klee taught. And Virginia Luz (1911–2005), who taught Nakamura illustration at CTS, employed a fine line and uniform washes of colour in her work, which may be where he learned of it.
Morning Mist presages the Inner Structure works of the mid-1950s, with their uniform use of colour, mostly greens and blues, and their floating black lines unrelated to any objects. We also see a similar use of line in the wire sculptures Nakamura was making at the beginning of the 1950s. And Untitled, c.1950s, could easily be mistaken for the linear pattern that might be revealed in Morning Mist once the mist has cleared.