Two Horizons 1968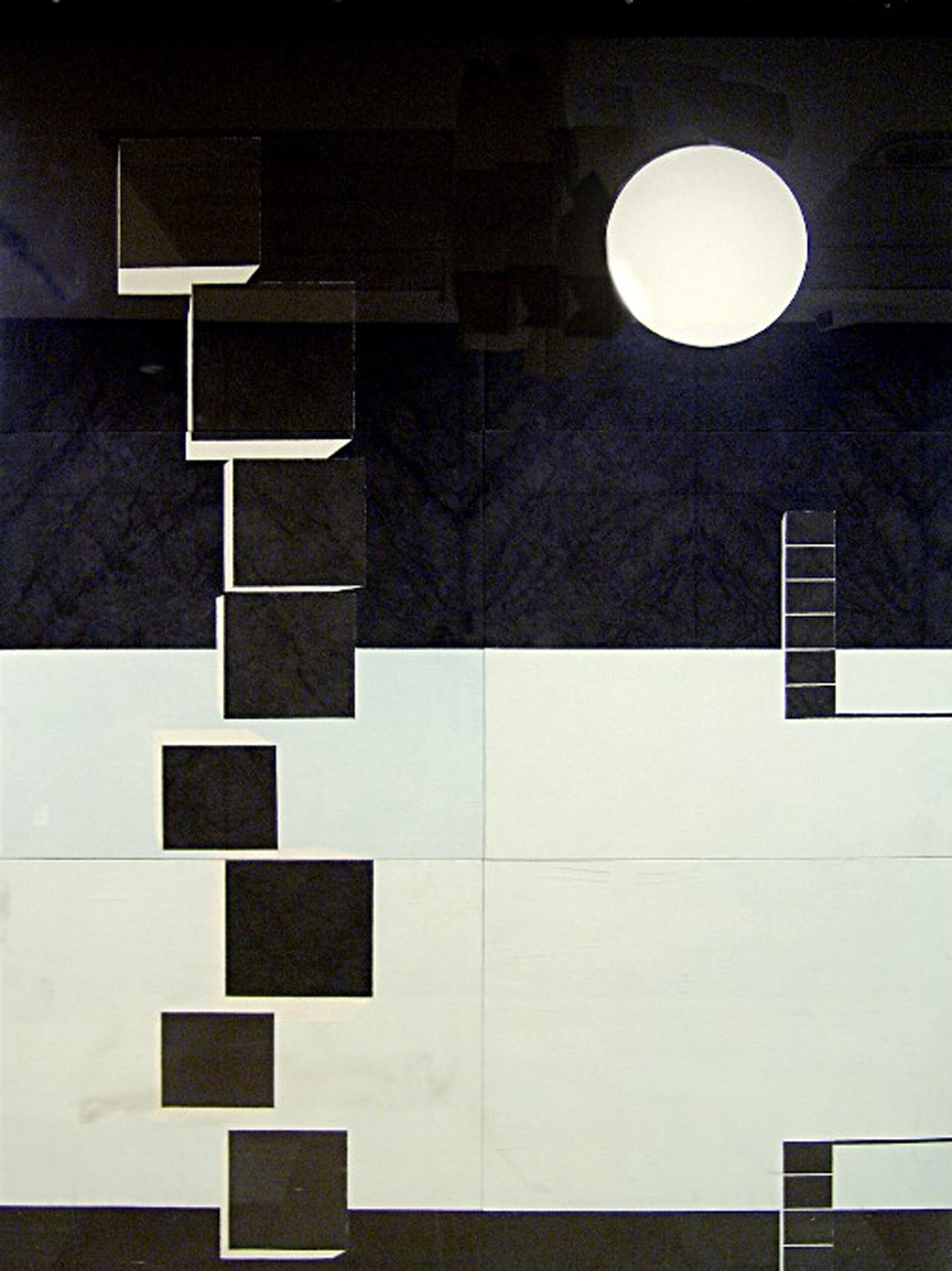 Two Horizons is Kazuo Nakamura's second public commission (the first being Galaxies, 1964), sponsored by the Ontario government in 1966 and installed in the Macdonald Block at Queen's Park in Toronto in 1968, where it can still be seen today. The work is divided roughly into two halves, a dark marine blue portion at the top and a white one at the bottom. Along the left side are large cubes and squares that appear to be falling on the white background and floating upward on the blue, while the right side has two sets of smaller, neatly stacked squares. A white circle appears at the top right.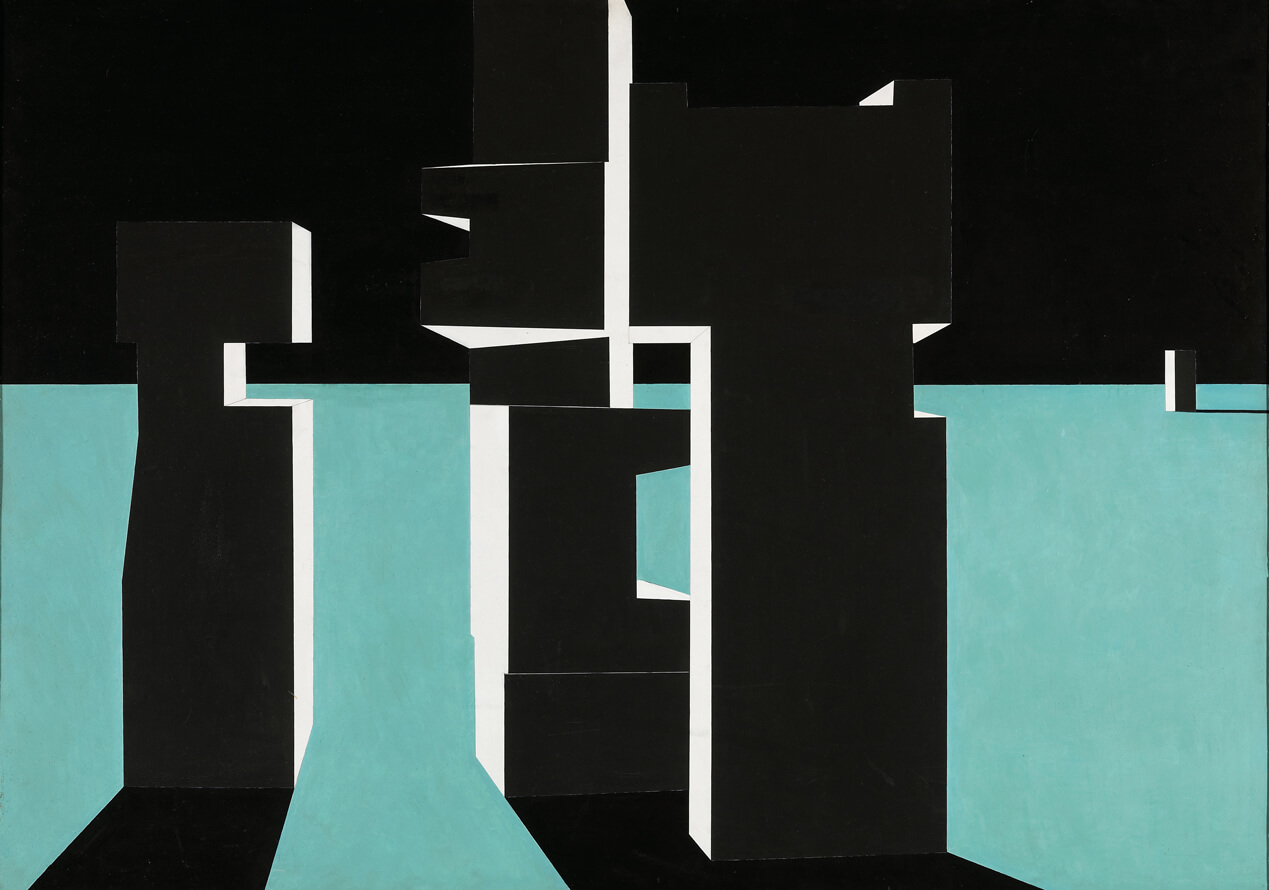 Two Horizons is the last and largest of the Block paintings and sculptures that date back as early as 1953 (an earlier example is Prairie Towers, 1956). Metaphysical paintings created by Giorgio de Chirico (1888–1978) in the 1910s are often cited as a source. However, Nakamura's blocks are more likely inspired by the work of Ben Nicholson (1894–1982) and Paul Nash (1889–1946), two artists whom Nakamura learned about at Toronto's Central Technical School, where he was taught mainly by British-trained artists. Nakamura liked Nicholson's work, and one sees the Englishman's clean, abstract works as akin to Nakamura's Block works. Everything is slightly off, imperfect: geometric forms are drawn with lines that are not exactly straight or curves that are not quite regular. In Nash's paintings of the late 1920s and the 1930s, one sees the unreal environs also suggested in Nakamura's Block paintings.
What Two Horizons presents us with—and what is generally true for all the Block paintings—is the visual world we know, but with nature removed so that all that remains are our assumptions and conceptions about it. These, Nakamura tells us, are not absolutely correct; sometimes they are even contradictory. He captured this idea in 1959, when he described Prairie Towers as "a transformed landscape scene of abstract structures based on today's external form of orderliness and concept of function and purpose to house the complex mechanisms brought about by man's expanding observation and application of various sciences."
The use of mirroring in Two Horizons turns the world upside down, as if to make the point that on the macro- and microscopic levels there is no up or down. In a rather intriguing way, Nakamura tells us that we live in a world of multiple dimensions, of which our three exist among many, a world "brought about by man's expanding observation of space." This idea would have resonated widely at the time, with newspapers and journals reporting on the first spacewalk in 1965, and the Apollo missions leading up to putting the first human on the moon in 1969.