August, Morning Reflections 1961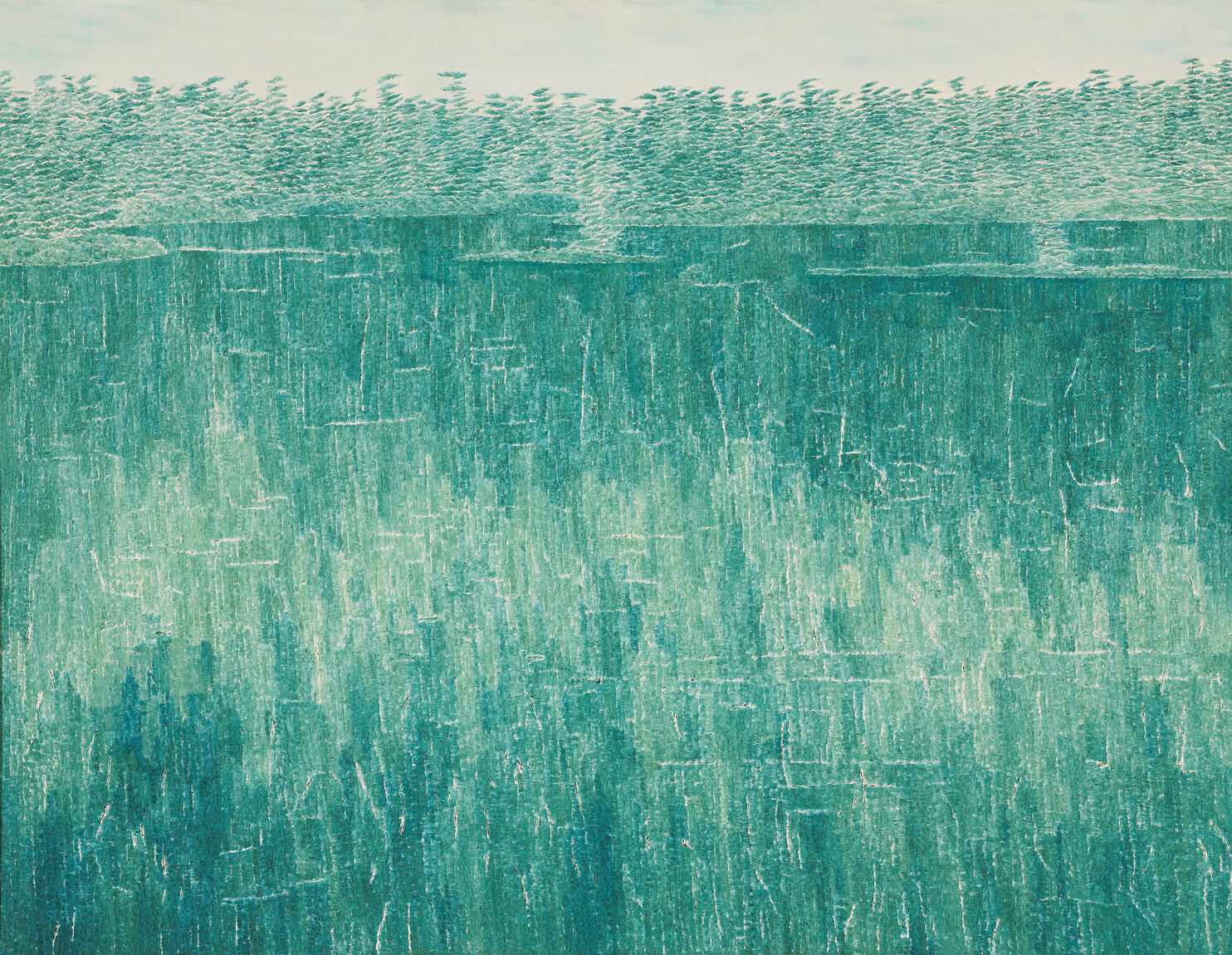 August, Morning Reflections is an important example of the landscape paintings that are among Kazuo Nakamura's most recognizable and popular works. They became what Nakamura's wife, Lillian, referred to as his "bread and butter" paintings late in his career, as demand for them never waned and they always sold well.  August, Morning Reflections is a view across a lake to the forest on a distant shore, and its complexity stems from the delicate pattern of reflections of the trees and sky in the water. The National Gallery of Canada purchased this work the year it was painted.
For the most part, these landscapes are naturalistic rather than realistic, being painted from Nakamura's memory of sites he'd visited rather than representing a specific place.  Only on a couple of occasions, such as with Lake, B.C., 1964, is there a reference to a location, but even then there are not enough identifiable landmarks to be able to say exactly where the scene is.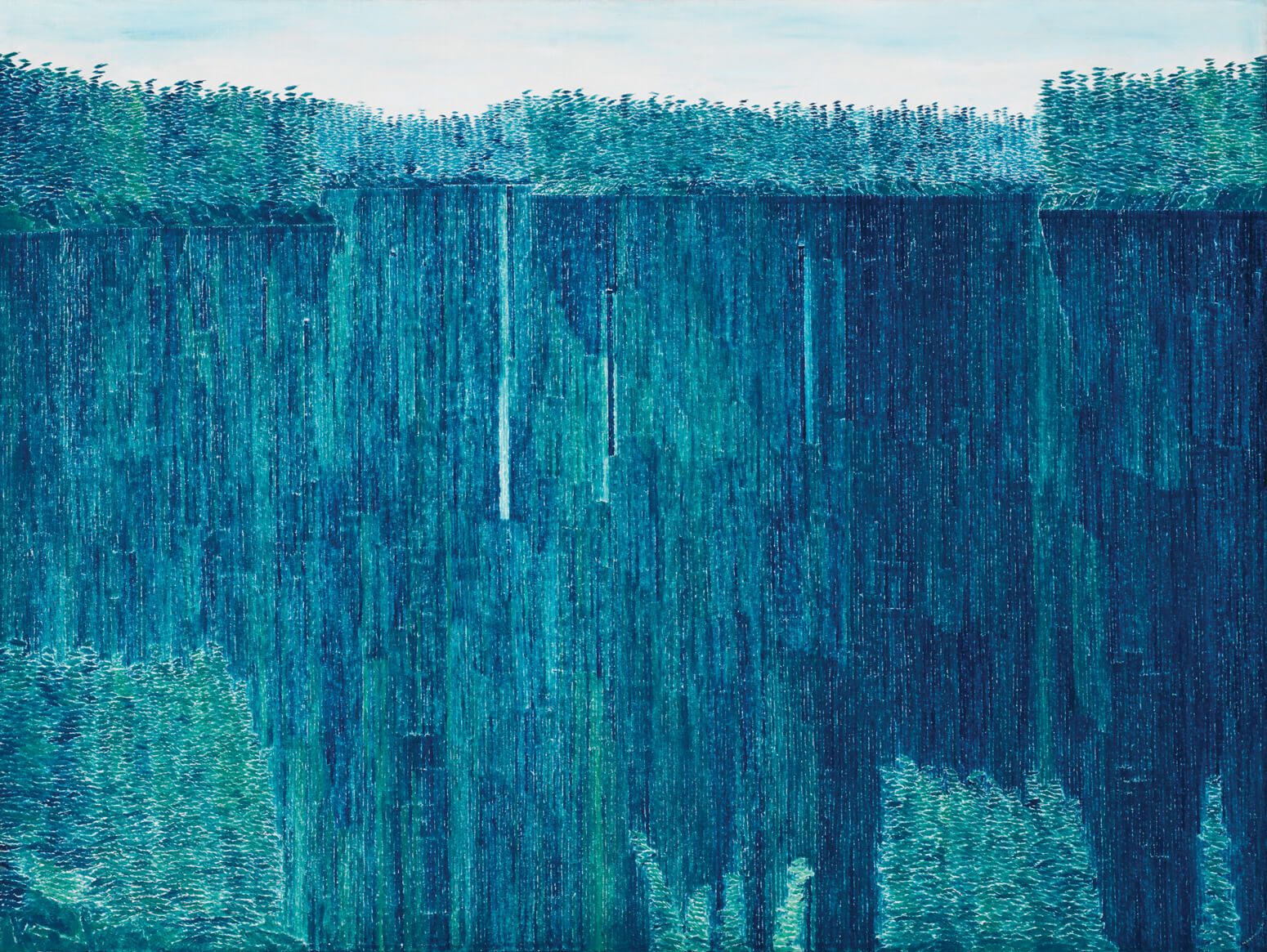 Nakamura had been creating landscapes since his internment years, and this painting borrows many conventions that date from that time. The high horizon line in August, Morning Reflections and the use of reflections are likely inherited from Tashme landscapes like Twelve Mile Lake, 1944. By 1960, however, reflections on water seem to take on an increasing importance as symbols of another reality underlying our visible world. Nakamura explicitly includes the word "reflections" in the title of his landscapes, and they become a dominant theme in his subsequent still lifes and Block paintings such as Structure, Two Horizons, 1964.
Here again is the artist's signature blue/green colour, which combines the lush green of the foliage with the blue of the water and ultimately the sky. This palette is typical of the group of landscapes August, Morning Reflections belongs to.  Some, like this one, tend more toward green, whereas blue is more prominent in others, such as Blue Reflections, 1965. The result tends to be almost monochromatic, a quality Nakamura ascribed to Japanese art.  Nakamura's technique—the feathery application of short strokes of colour—combines with bare areas of primed canvas to produce remarkable variations in the colour.
The light in these landscapes is entirely generated by the patches of exposed canvas. Although unique in style, the work does suggest an admixture of French Impressionistic technique with the colour symbolism of Japanese art. Blue represents purity, calm, and serenity, and green symbolizes vitality, growth, and energy, as well as eternity. The use of blue and green together may relate to the fact that the words for these colours are often used interchangeably in Japanese. Nakamura may also have been thinking of the aizuri-e, Japanese woodcut prints such as those made by Katsushika Hokusai (1760–1849), which are made using predominantly blue ink, specifically Prussian blue imported from Europe. The white of the sky may reference purity.