Portrait of a Famous One-eyed Man n.d.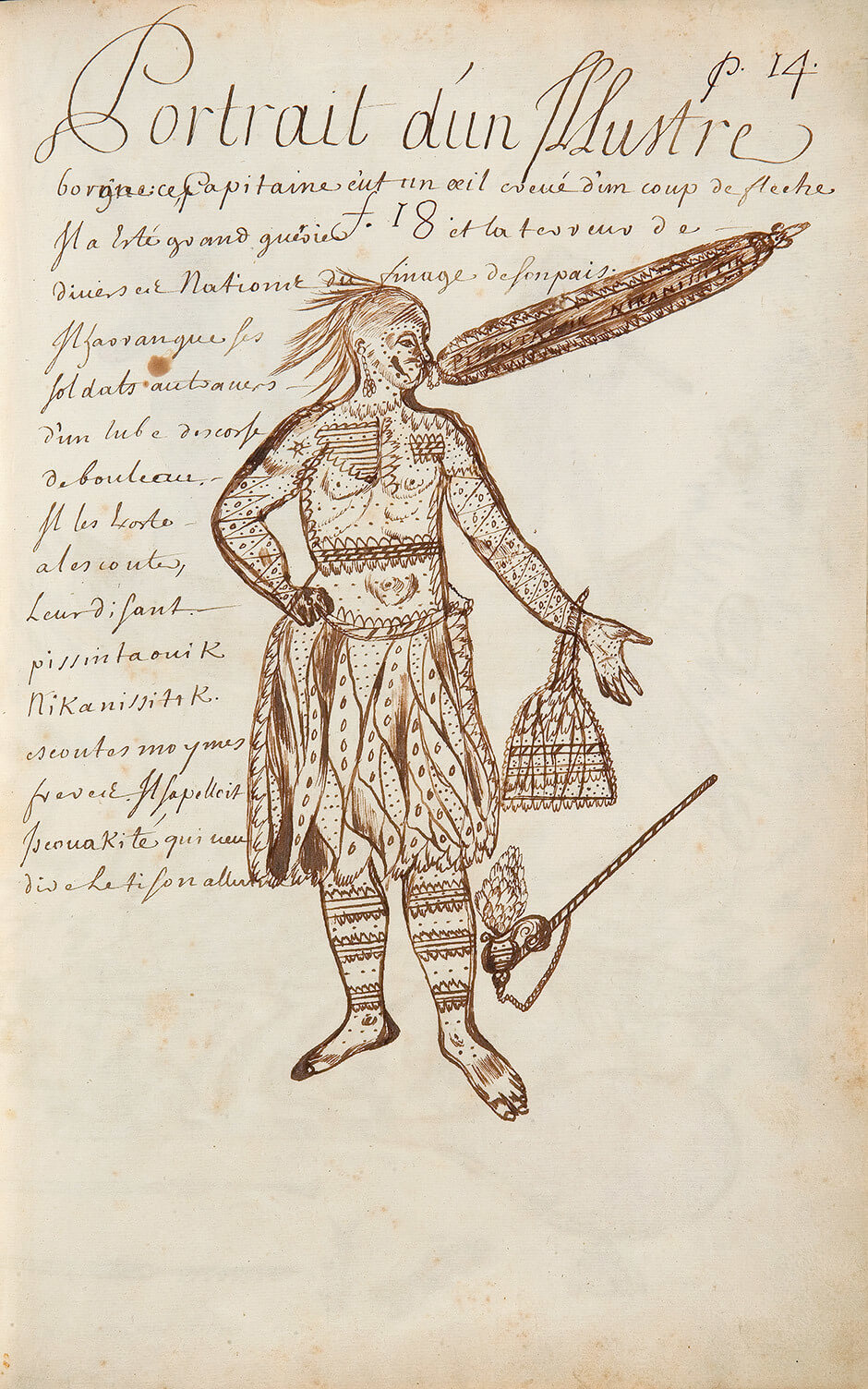 Portraits of individual Indigenous figures from early colonial history in New France are extremely rare, making Portrait of a Famous One-eyed Man very unusual. The subject here is introduced as Iscouakité, a warrior with superior oratory ability who had lost an eye to an arrow. Here Iscouakité, which means "burning firebrand," is presented as "addressing his men through a birch-bark tube," commanding them to listen to him. This drawing is the only portrait by Nicolas for which he provided a person's name. All the other figures in the Codex Canadensis depict types that are representative of a particular group.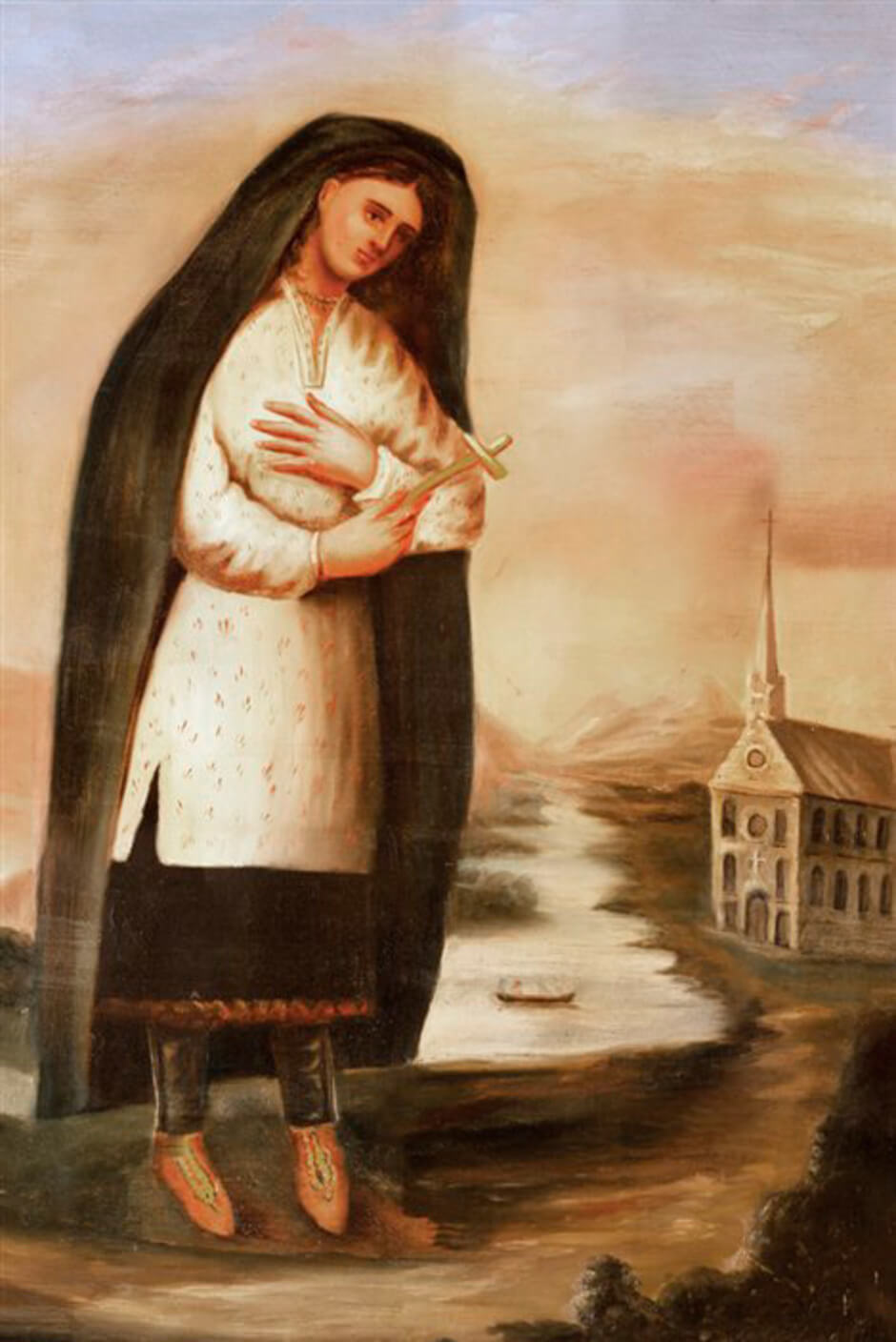 Nicolas probably met Iscouakité—the leader of the Ottawa Nation and a powerful enemy of the Iroquois and the Sioux—during his time in Chequamegon, his first mission posting in New France. Iscouakité is mentioned in the Jesuit Relations (Relations des Jésuites) as having gone to Sault Ste. Marie in 1672–73 to place the wives and children of his nation under the protection of the Jesuits while he and his men went to Montreal to trade furs. He is more fully clothed than many of Nicolas's other figures, and he sports a distinctive flaring hairstyle and is heavily painted. In addition to his speaking tube, he carries a bag, and his pipe lies on the ground beside him, the flames and smoke still rising high. As a documentary artist intrigued by the people and the environment around him, Nicolas filled his drawings with as many details that were curious to him as he could fit into the illustration.
The only other known portrait made in New France of an Indigenous individual is of Saint Kateri Tekakwitha, painted in 1690 by Father Claude Chauchetière (1645–1709). This Jesuit missionary, like Father Jean Pierron (1631–1700), used his artistic talent to try to convert the Indigenous peoples at the mission of Saint-François-Xavier at Sault St. Louis (Kahnawake, Quebec). Renowned for her exceptional piety, Kateri had suffered from smallpox as a child, leaving her with a disfigured face. When she died at the age of twenty-four, Chauchetière reported, her scars miraculously disappeared and her face became beautiful. Specialists no longer believe that the distinctly European-style oil painting in Kahnawake Church was the original by Chauchetière. More likely it is a copy from a later date.