Royal Crown of France n.d.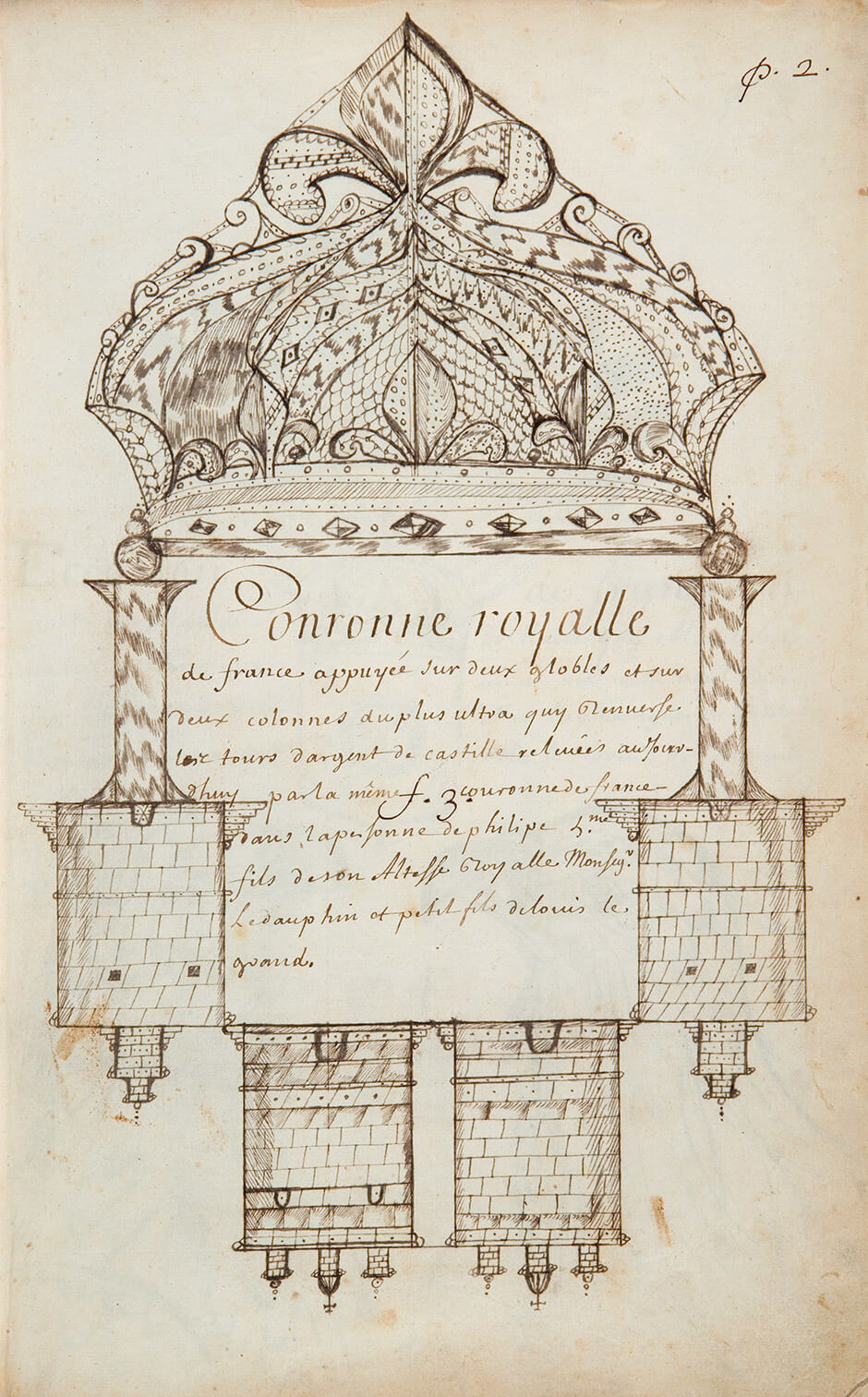 This drawing of the royal crown of France is one of three dedications to the King of France, Louis XIV, which Nicolas placed at the beginning of the Codex Canadensis, his album of drawings. It depicts the large French crown, supported by a pair of globes atop two columns, sitting astride the upside-down towers of Castile—the symbol of Spain.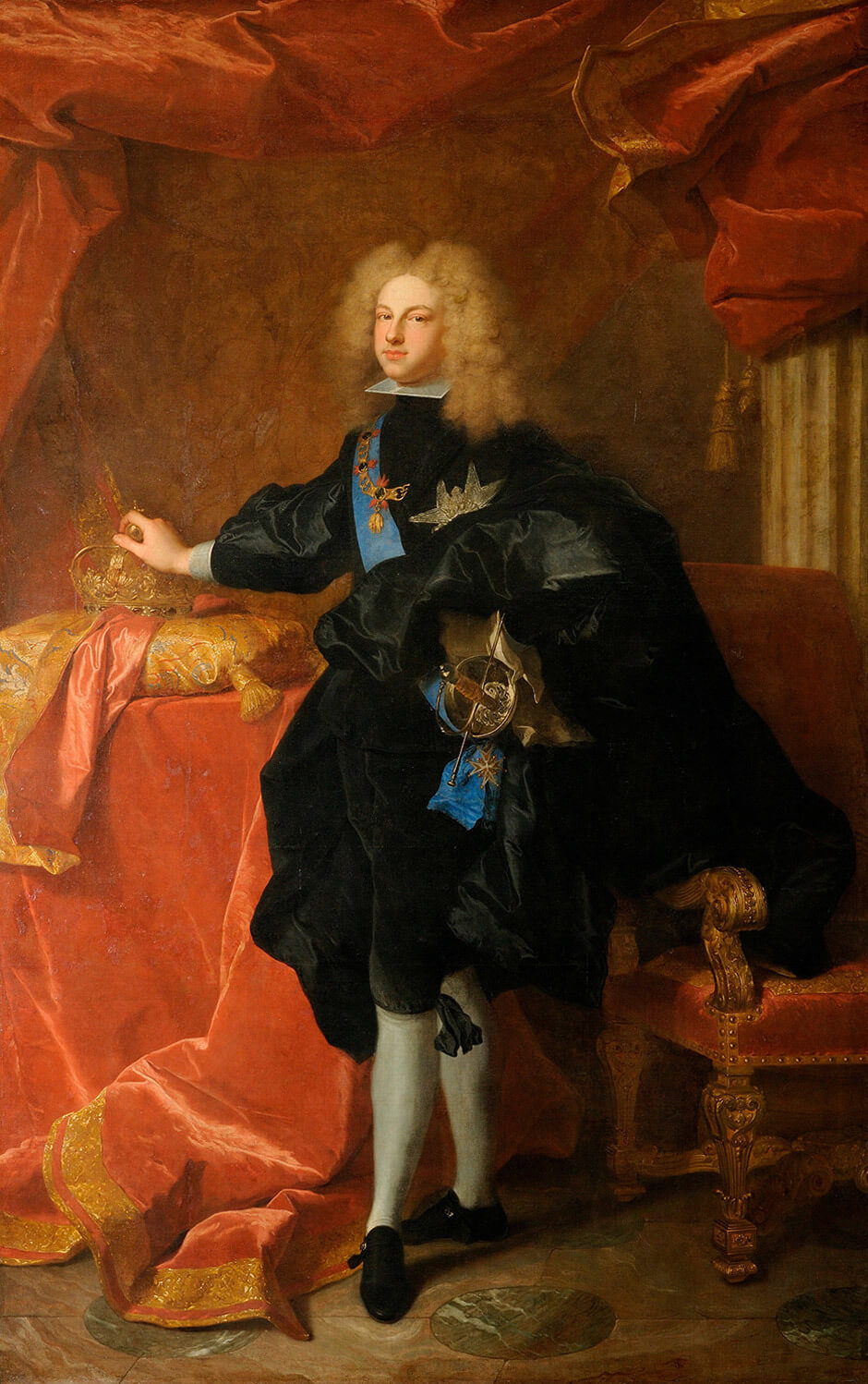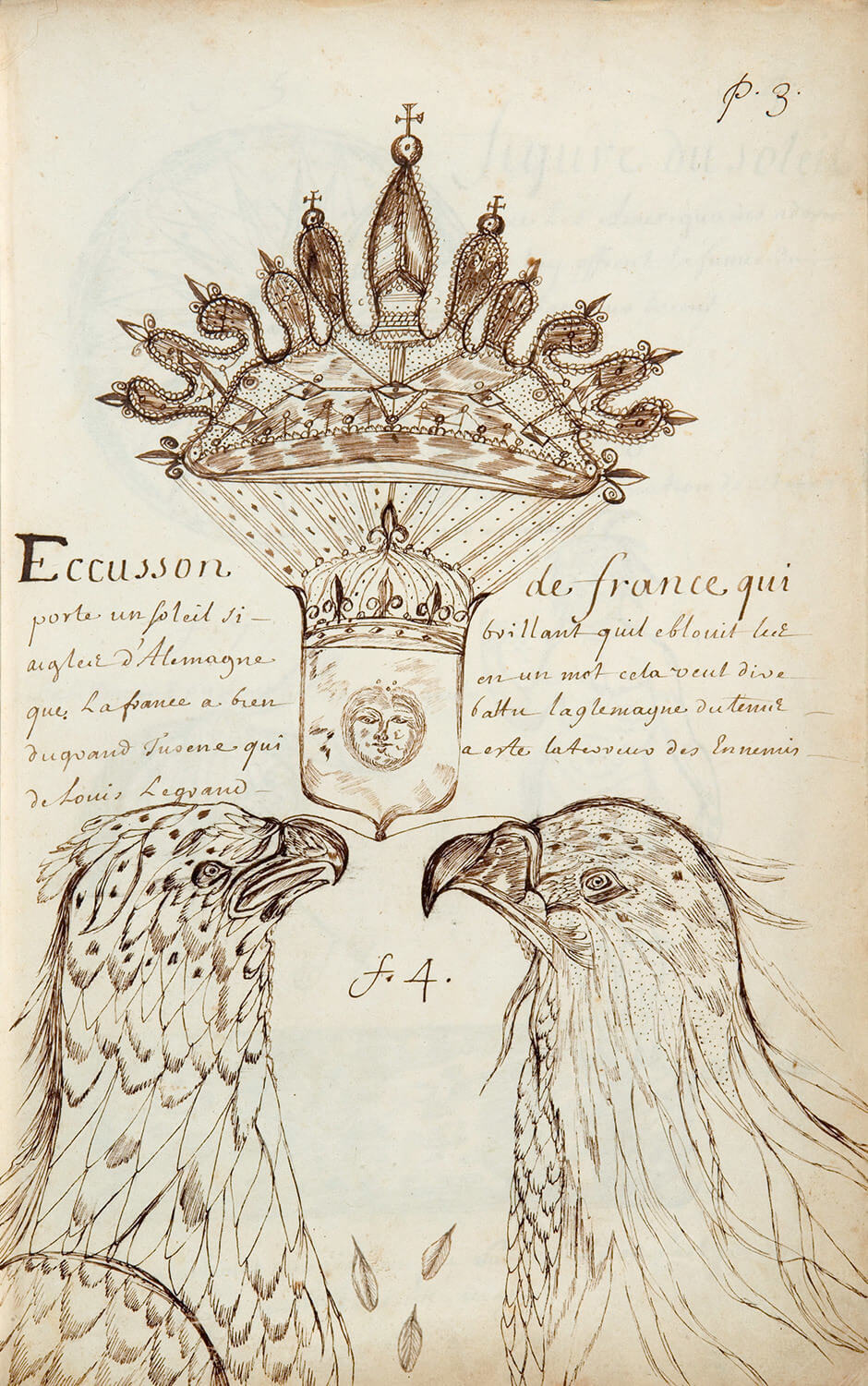 The image of the Royal Crown of France is significant in two respects. First, it dates the inscriptions and the captions (but not the artworks, which were completed beforehand) included in the Codex Canadensis to late 1700 or early 1701. Philip V, Louis XIV's grandson, became king of Spain in 1700, but the following year his ascension led to the War of the Spanish Succession, 1701–14, an event that is not mentioned in the caption. Second, the careful positioning of the caption in the space within the drawing demonstrates that the captions were entered after the illustrations were completed. Professor Emeritus and paleographer Germaine Warkentin, who has examined the manuscript of the Codex, says that the captions were written by the same hand that composed other manuscripts attributed to Louis Nicolas, most certainly The Natural History of the New World (Histoire naturelle des Indes occidentales).
What is striking in this dedication is that the text could be read as a correction of the image. In the drawing, "the silver towers of Castile" are represented upside down. But the inscription states that they have been "re-established today by the same Crown of France in the person of Philip V."
The other two dedications in the Codex are similar in style and purpose: one depicts the royal mace positioned above an overturned lion, the symbol of Holland; the other shows the royal escutcheon, displaying the "sun" of Louis XIV, supported by two eagles, the symbol of Germany. These two images celebrate French victories over Holland in 1668 and Germany in 1673–74.