Small Combo 1954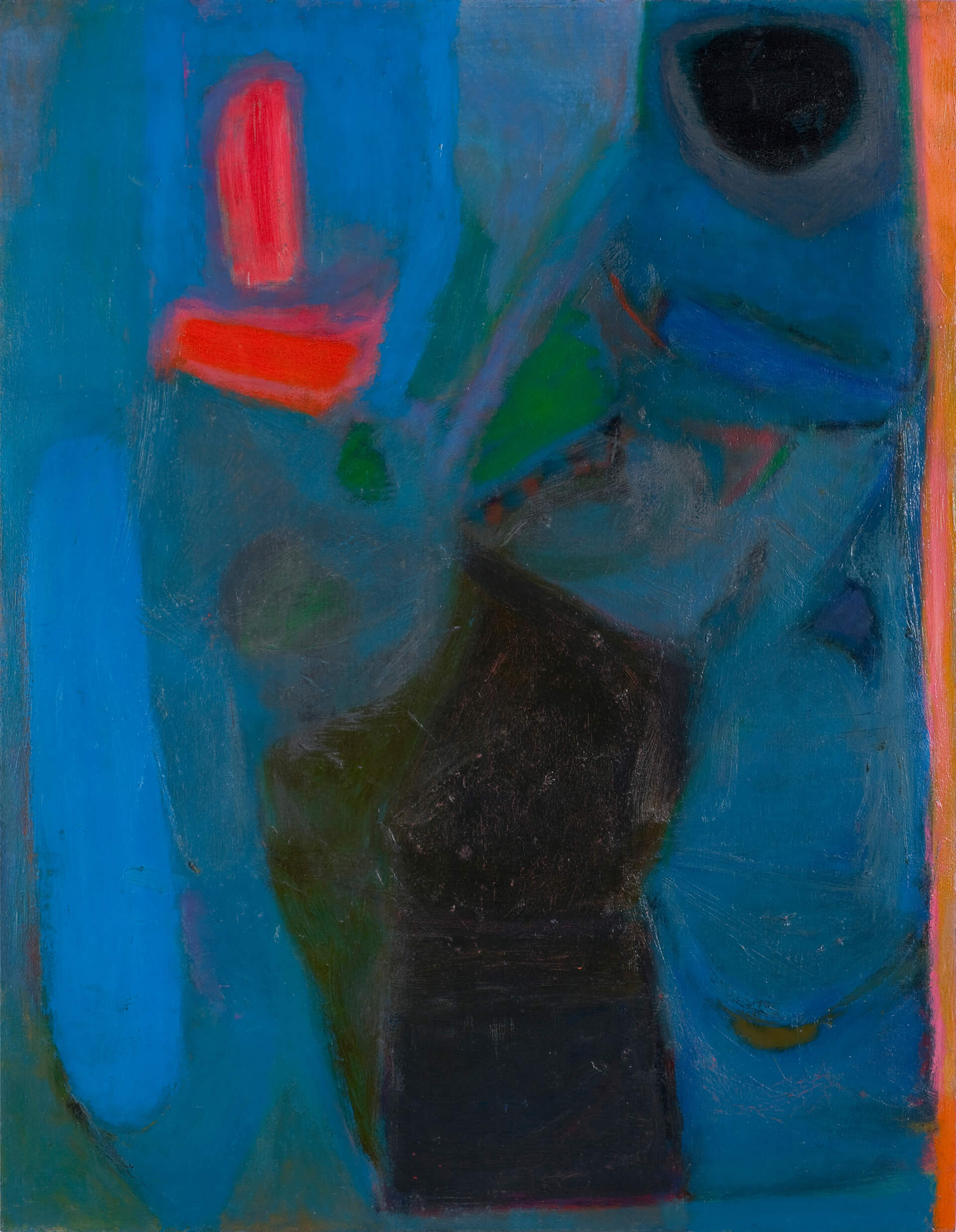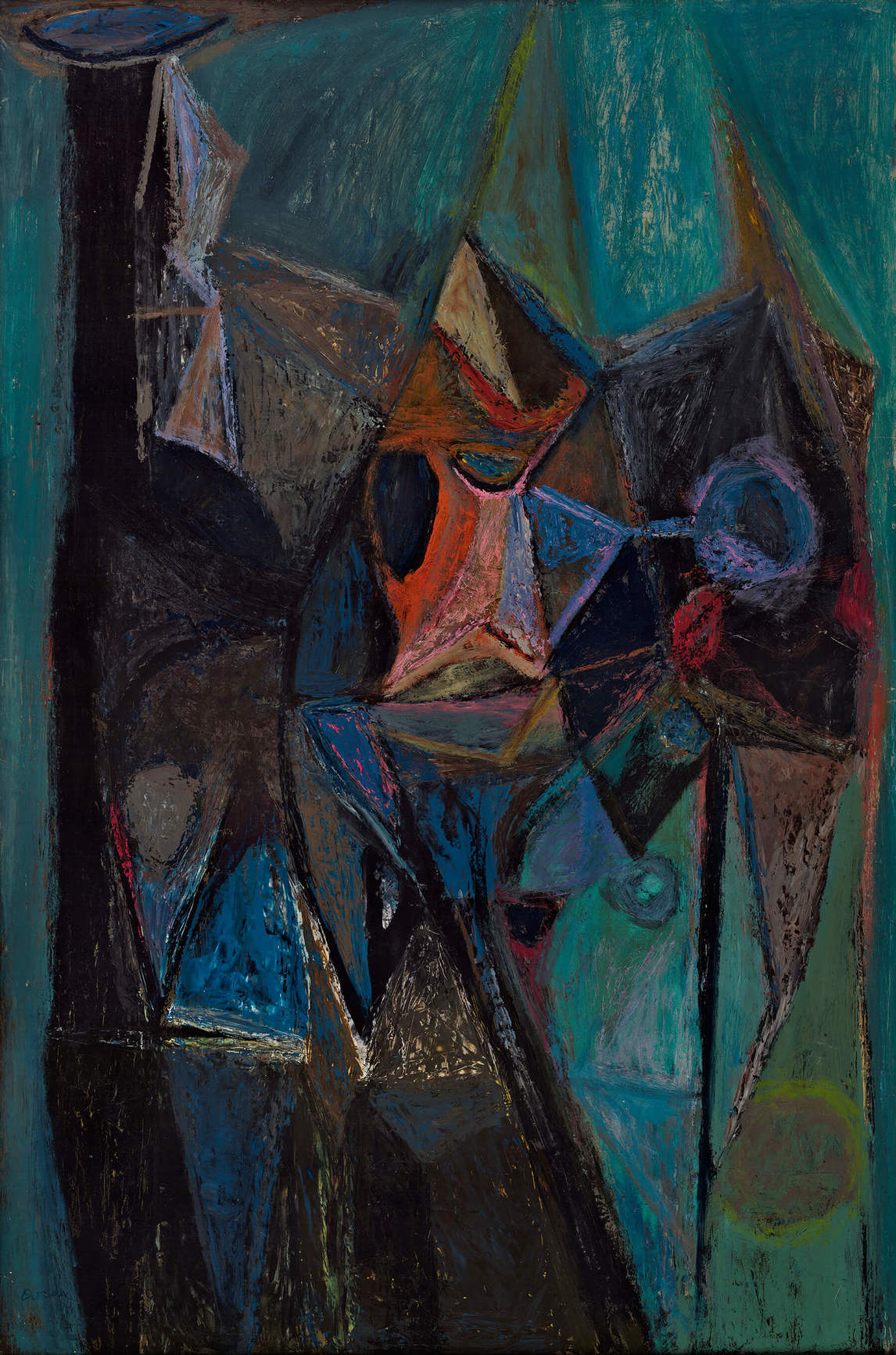 Oscar Cahén is most often remembered for the way he used colour: like "a battering ram," as a critic said in 1954. Small Combo, with a daring composition that emphasizes the right-hand edge of the painting as much as the centre, is one of a series of chromatic studies that stems from Masque, 1950, a breakthrough piece. Not only is Masque one of Cahén's first fully abstracted works, it is also, like The Adoration, 1949, before it, one of his earliest forays into deep, intense analogous colours—blues and greens—and the emotional register of blackened shades, punctuated by contrasting reds, pinks, and oranges.
The strategy of darkness pierced by light that is introduced in The Adoration and in Masquereaches maturity in Small Combo. Where these earlier paintings and other strongly coloured works such as Growing Form, 1953, emphasize drawn elements, Small Combo makes colour itself the subject matter: the scalding hot magenta-and-orange mixtures seem to jump off a background of midnight blues and blacks. But this is an illusion; in fact the cold, dark colours are the foreground, painted over Cahén's trademark tangerine and rose. As one looks, the force of the colour makes the foreground and background exchange places back and forth, keeping the picture plane animated.
Cahén was at the forefront of exploring the phenomenological effects of chroma, invoking joy, claustrophobia, sweetness, the sublime, hot, cold, or haunted feelings. In 1968 the Ringling Museum in Sarasota, Florida, mounted a major exhibition of Cahén's oeuvre, and an American critic described the show in terms of sensual satisfaction: "a visual bash, an orgy for jaded eyes, a veritable feast." Said fellow Painters Eleven member Tom Hodgson (1924–2006), "I can't think of anyone in any place, any country, any time who was a better colourist; I just thought [Cahén] was the best colourist anywhere." Small Combo was exhibited in the Art Gallery of Toronto in 1955.