Untitled (384) 1956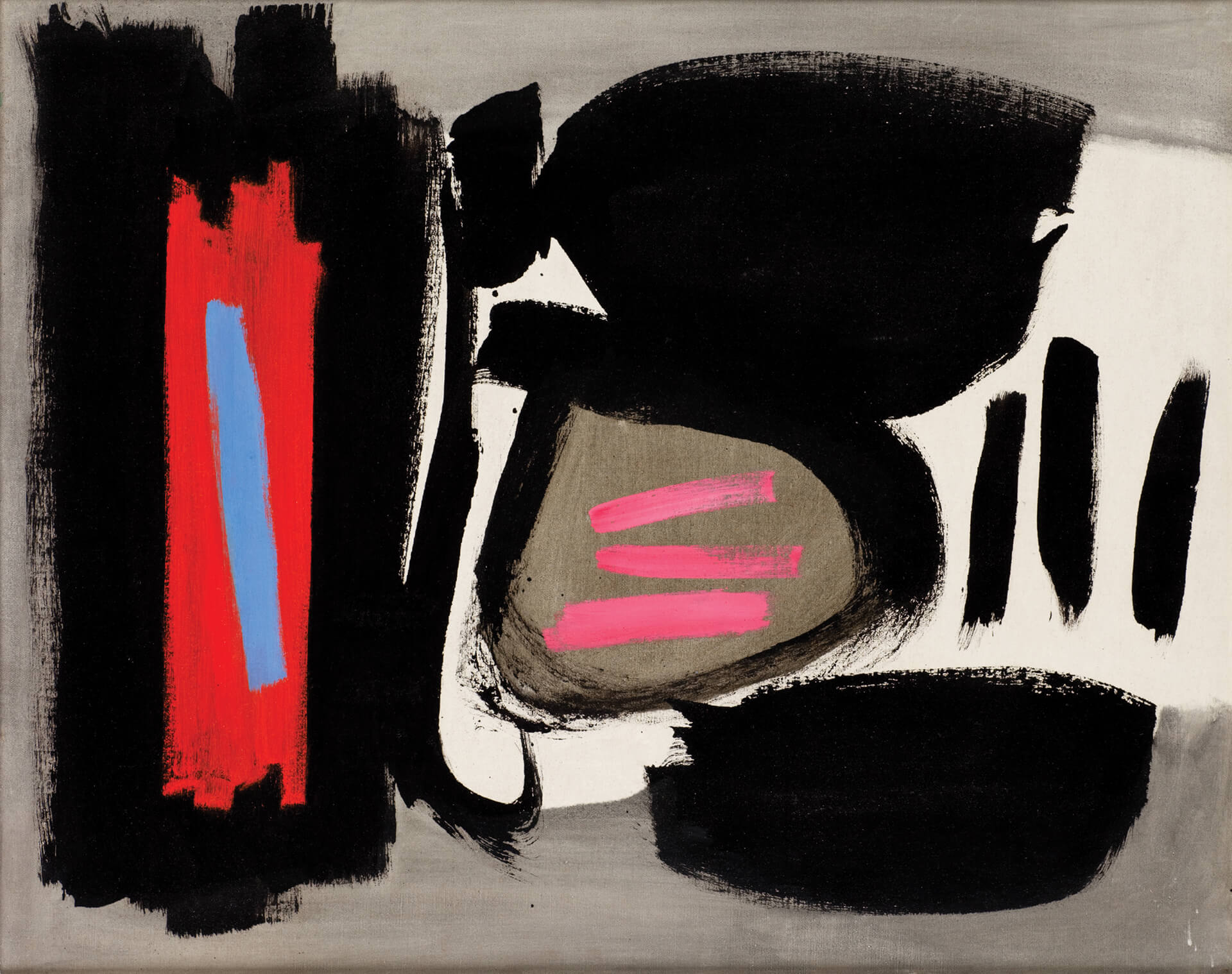 By 1956 Painters Eleven members were well aware of the New York Abstract Expressionists. Oscar Cahén's Untitled (384), 1956, is kin to the foreboding masses of Robert Motherwell (1915–1991), the abstracted symbols of Adolph Gottlieb (1903–1974), and the draftsmanly constructions by Franz Kline (1910–1962). Like theirs, Cahén's painting retains a calligraphic flair, its hasty-looking yet deliberate black swashes resembling hieroglyphs. But Cahén chose to work at a more intimate size than the grandiose formats made for soaring white wall space favoured by the New Yorkers. Less than a metre wide, Cahén's painting is scaled for the average home or office, where it would provide a focal point among furniture, windows, books, and ashtrays.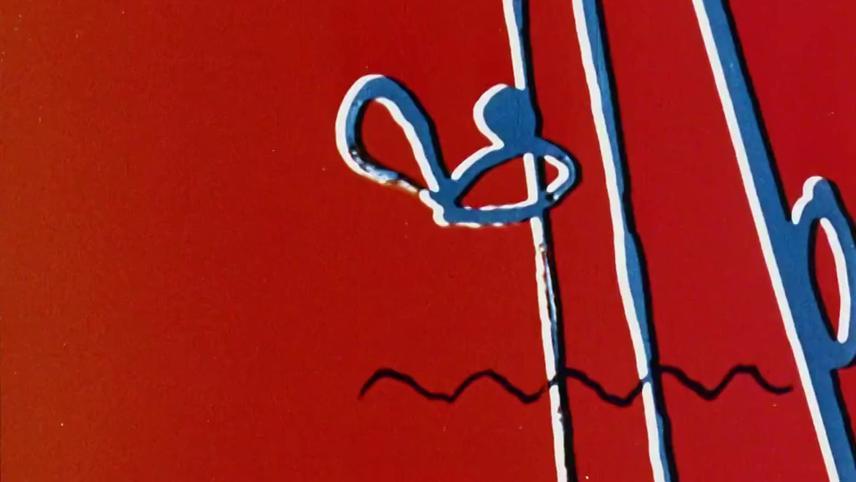 Such a setting would invite long, frequent contemplation by its owner, allowing him or her to form a personal relationship with the artwork. Its hieroglyphic touches supply the "escape from loneliness through communication" that Cahén intended his abstract painting to perform.  The dry brush marks are telltale painterly spoor, indices to precisely how the artist's hand moved and at what speed. The viewer, hunting for meaning, responds viscerally, vicariously experiencing the touching of brush to canvas, the springy push-back of the stretched cotton, the rough nap grabbing the pigment, the simultaneous slipperiness and stickiness of the oil.
The composition's tripartite patterns are like drumbeats: three dashes in black; three dashes in pink; three rounded forms floating one above the other; three slashes in black, red, and blue. It recalls deconstructed musical notation reminiscent of the jazz Cahén loved. Through the beat of brushstrokes, the shocking red and pink and blue that blare like horns, the painting calls heart and soul to respond. Its drama arises from an evocation of ephemerality: each graffito hovers over the grey and white underpainting as if caught just before bouncing away like an echo. The relation between paint on canvas and sound and movement paralleled the recent abstract animations to jazz tracks by Norman McLaren (1914–1987). These films were shown in 1952 at an abstract art exhibition that included two works by Cahén.  Fittingly, McLaren was awarded the first Oscar Cahén Memorial Award by the Art Directors Club of Toronto in 1957, for personal and genuine creativity over a long period.