Pegi Nicol MacLeod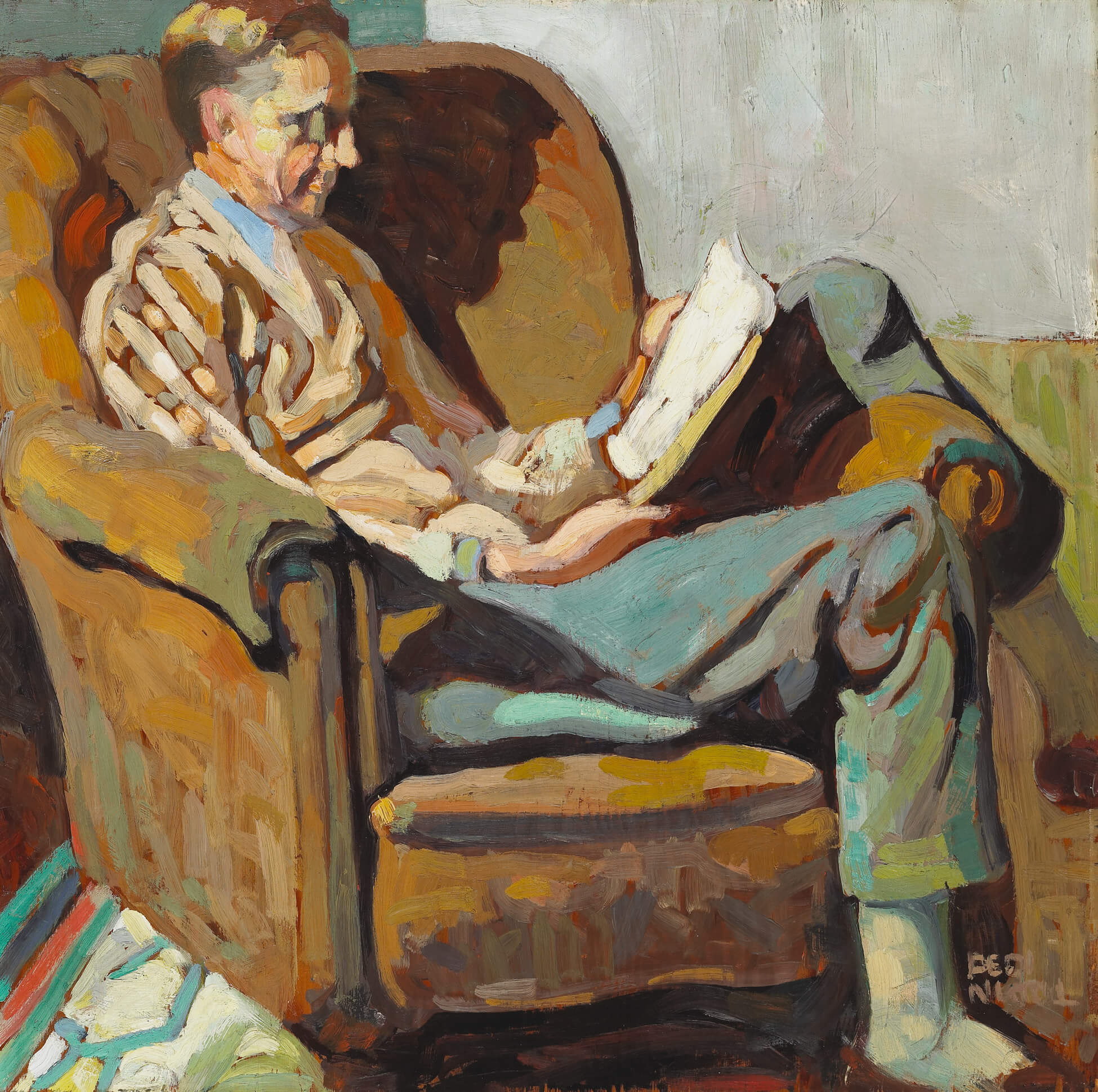 Portrait in the Evening, a bold exercise in colour and pose, is an informal portrait of National Gallery of Canada director Eric Brown by Pegi Nicol, better known by her married name of Pegi Nicol MacLeod (1904–1949), whose "vivid personality" was remarked upon by art critic Graham McInnes.  After an initial meeting with Brown during a train ride from Montreal, Nicol's lively nature led her into a friendship with his wife, Maud. Through the Browns, Nicol befriended artists in Ottawa, Toronto, and Montreal, as well as leading figures of the Canadian cultural and social establishment, including Vincent Massey and his wife, Alice Massey. This portrait demonstrates Nicol's innovative experiments with modernism, as well as her unique position in Ottawa art circles in the interwar era.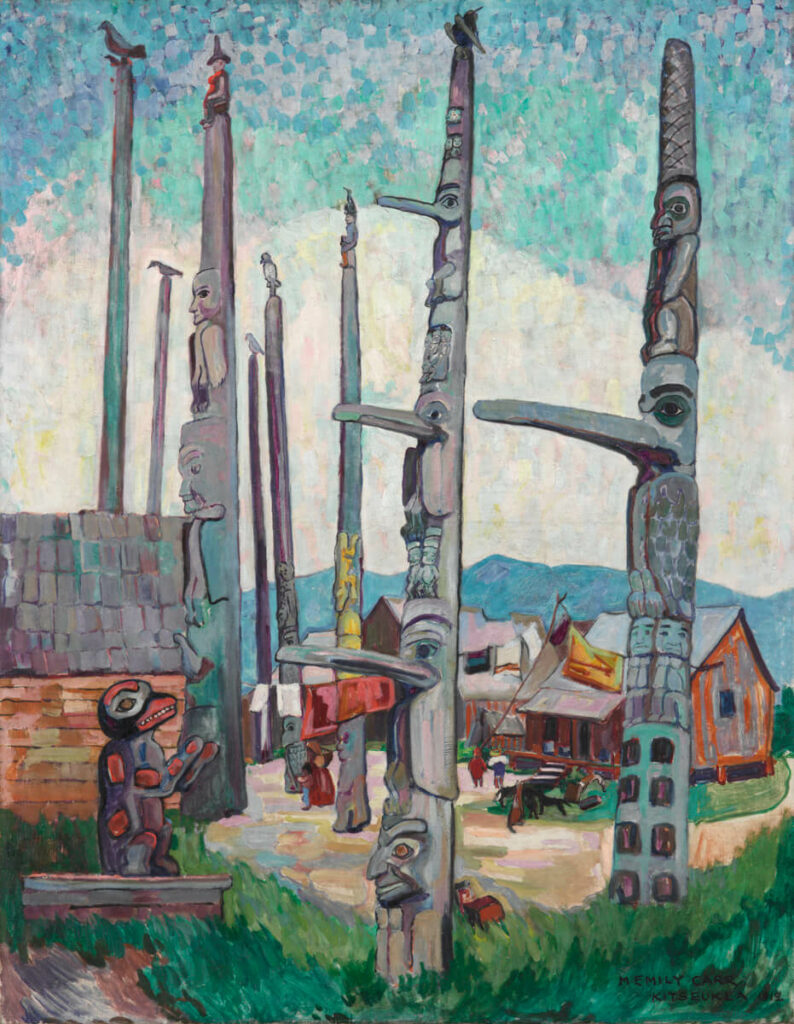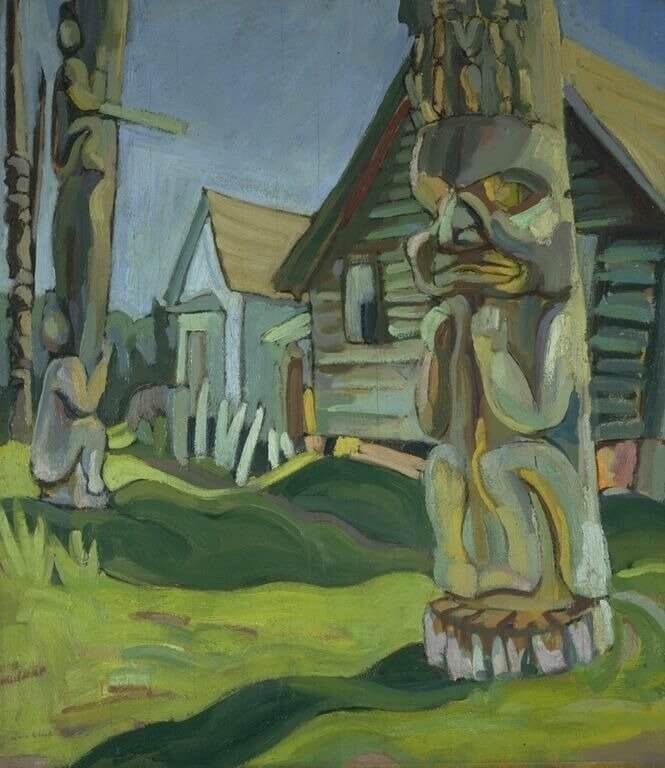 Born in small-town Ontario in 1904, Nicol lived in Ottawa on and off for much of her life. Her parents moved there permanently in 1919. Nicol displayed artistic talent and a bohemian outlook at an early age, attending the Ottawa Art School under Franklin Brownell (1857–1946) from 1921 to 1923, before going on to the École des beaux-arts in Montreal, where she studied alongside Paul-Émile Borduas (1905–1960), Lillian Freiman (1908–1986), Goodridge Roberts (1904–1974), Anne Savage (1896–1971), and Marian Dale (Scott) (1906–1993).
Hired by the ethnologist Marius Barbeau to record scenes of Indigenous life on the West Coast, she travelled to British Columbia in 1927 and 1928, meeting Emily Carr (1871–1945), whose work exerted an influence on her own; for example, Nicol's composition of Hazelton, 1928, echoes Carr's own interest in capturing First Nations villages, as can be seen in pictures such as Totem Poles, Kitseukla, 1912. Then in 1931, Nicol's painting The Log Run, c.1930, was awarded the highly prestigious Willingdon Prize.
In the late 1920s, she moved from Ottawa to Montreal, and then to Toronto, where she worked on window displays for the T. Eaton Company under the designer René Cera. This position had a significant influence on her artistic output, as demonstrated by A Descent of Lilies, 1935. The same year she painted this work,  she began to contribute illustrations and articles to the Canadian Forum, becoming its arts editor. She was also one of the co-founders of the Picture Loan Society.
After Nicol married Norman MacLeod in 1936, the couple moved to New York City, where she continued to paint, creating numerous studies of her daughter Jane. She returned to Ottawa in 1938–39, and between 1940 and 1948 she and Norman would visit his hometown of Fredericton, where she taught summer art courses at the University of New Brunswick. During the Second World War, she was commissioned to paint the women's division of the Canadian Armed Forces, recording their activities in works such as Salmon in the Galley, 1944.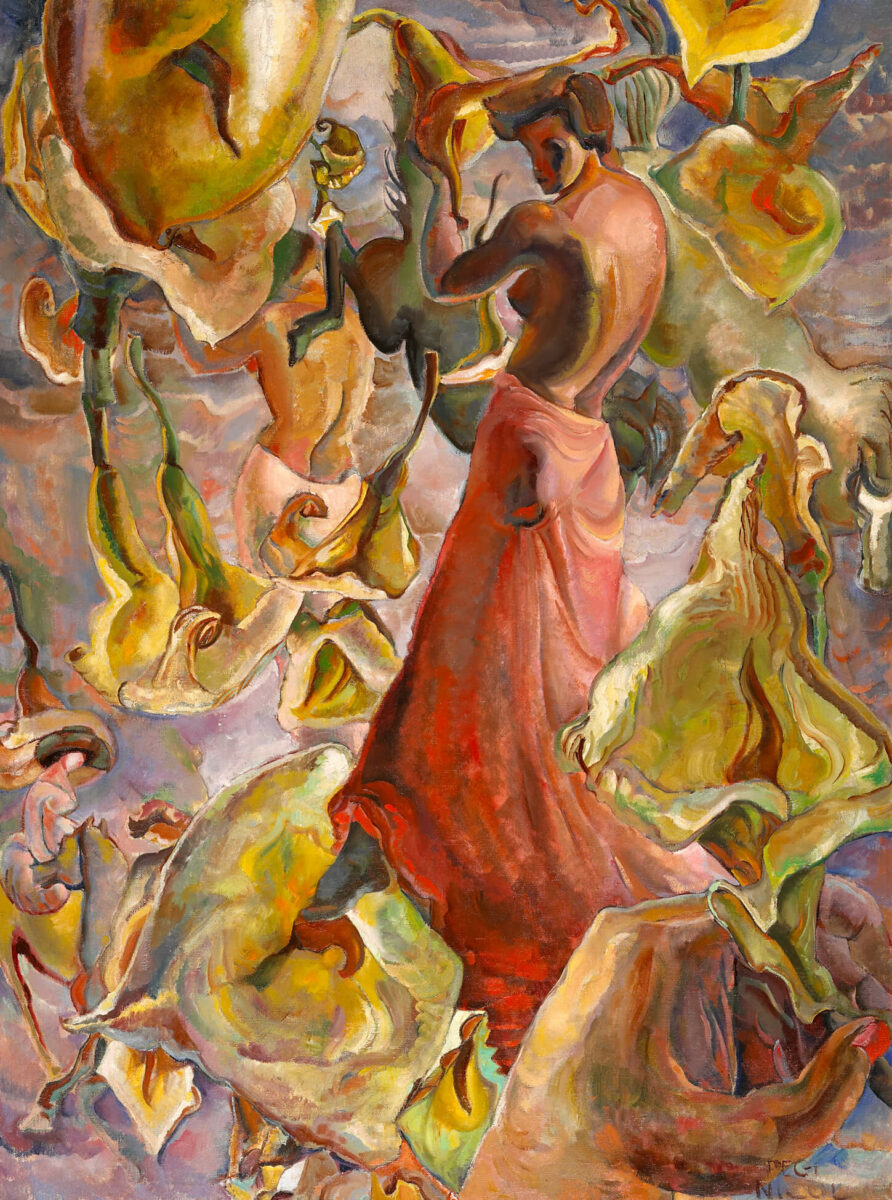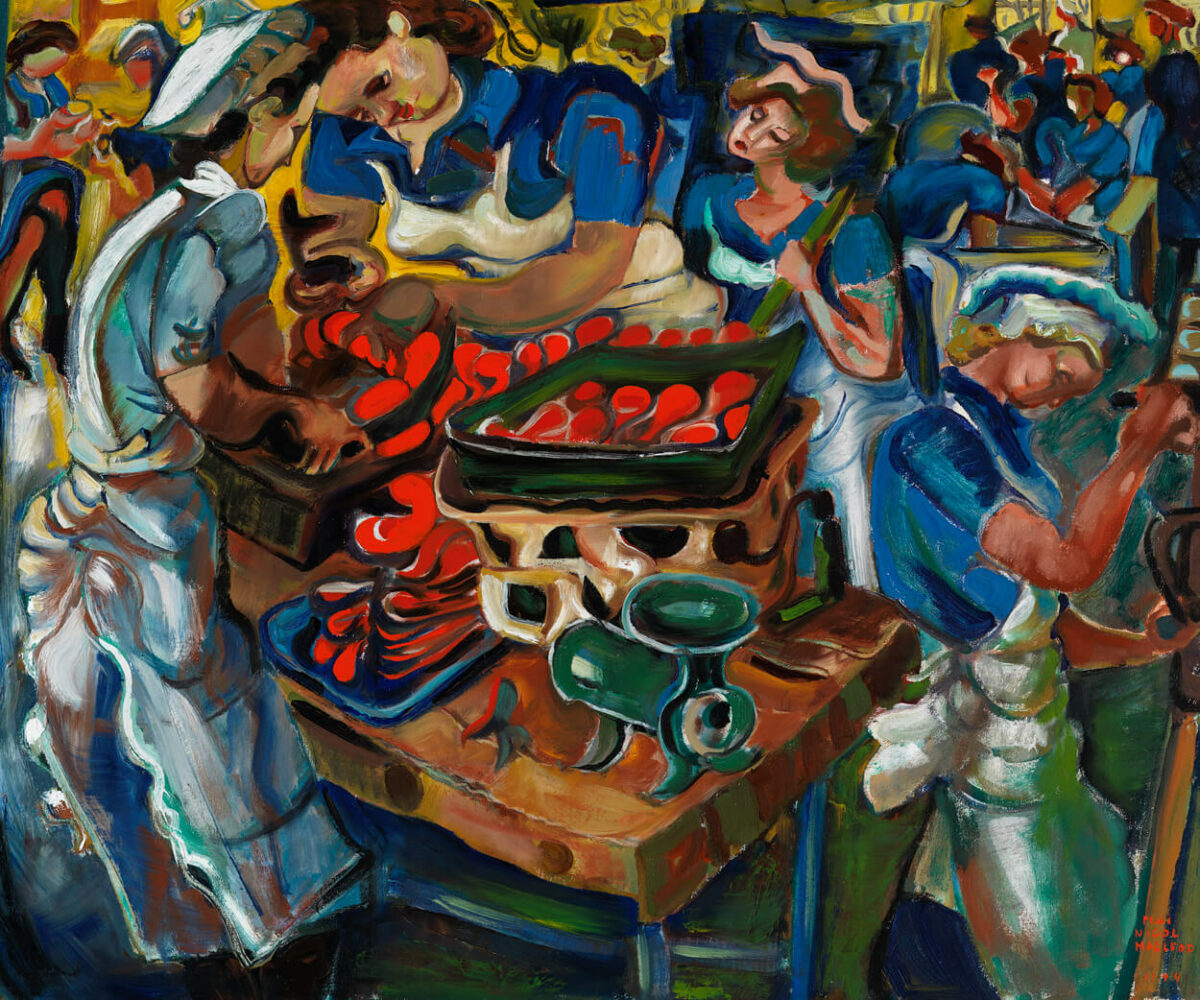 Shortly after her premature death in 1949 at the age of forty-five, the National Gallery held a retrospective of Nicol MacLeod's work, which demonstrated the respect contemporary circles had for her artistic career.  Once seen as a singularly progressive and metropolitan artist with connections to the larger art worlds in Canada and the United States, her legacy diminished in the decades after her death. The art historical biases of Central Canada relegated her artistic identity to simply a painter from the Maritimes.