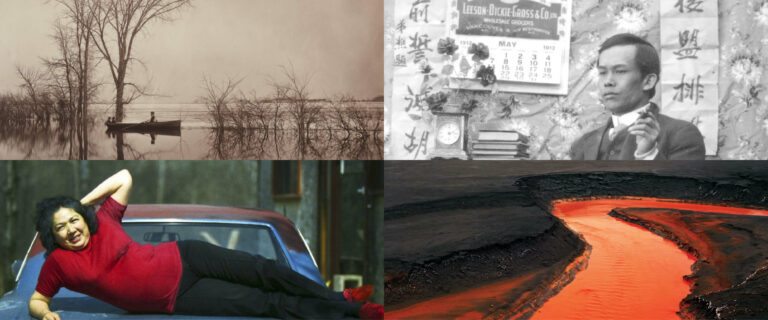 This publication is the first comprehensive book on the history of photography in Canada. It addresses an art form like no other: ever since its invention in 1839, photography has revolutionized the way that we understand ourselves and our country. From the moment the first visionary practitioners in Canada took up cameras to create portraits, capture landscapes, and record history, photographs have played a pivotal role in shaping national identity while offering compelling opportunities for creative expression.
Photography in Canada, 1839 – 1989 offers an unprecedented exploration of a fascinating history. Authors Sarah Bassnett and Sarah Parsons take readers into Canada's earliest studios, follow the adventures of geographic expeditions, trace the significance of cameras for soldiers in battle, reveal the roles of imagery in colonial oppression and resistance, and examine how photography has transformed the art world. Celebrating the work of internationally renowned creators like William Notman, Jeff Thomas, and Suzy Lake, as well as dozens of images by lesser-known figures, the book provides a remarkable new history of major developments in portraiture, landscape, ethnography, photojournalism, family and street photography, art, and advertising.
This unique volume shares fresh insights on the myriad photography genres that flourished over 150 years—from the invention of the medium to the start of digital cameras—and how photographers not only recorded but also steered social and political developments related to race, gender, sexuality, and class identity, the environment, land use, urbanization, and colonialism. With hundreds of previously unpublished images and a compendium of dozens of photographers from across the country, it is filled with a rich array of stories and surprises. Above all, Photography in Canada reminds us of the power of the camera and its definitive role in the history of Canadian visual culture.
Sarah Bassnett is a Professor of Art History at Western University, where she specializes in the history of photography and photo-based contemporary art. Her research focuses on the intersections of photography and social change, especially as it relates to issues of power and resistance. Her award-winning book, Picturing Toronto: Photography and the Making of a Modern City (2016), examines photography's role in the liberal reform of the early twentieth century.
Sarah Parsons is an Associate Professor in Art History and Visual Culture at York University, where she specializes in the history of photography and modern and Canadian art and also teaches courses on art crime. She is the author of numerous publications on Canadian photography, including William Notman: Life & Work (Art Canada Institute, 2014). Her current research project, "Feeling Exposed: Photography, Privacy, and Visibility in Nineteenth-Century North America" will culminate in a publication, online essays for the McCord Museum in Montreal, and an exhibition at The Image Centre at Toronto Metropolitan University (2024).