Portrait of Ashoona c. 1970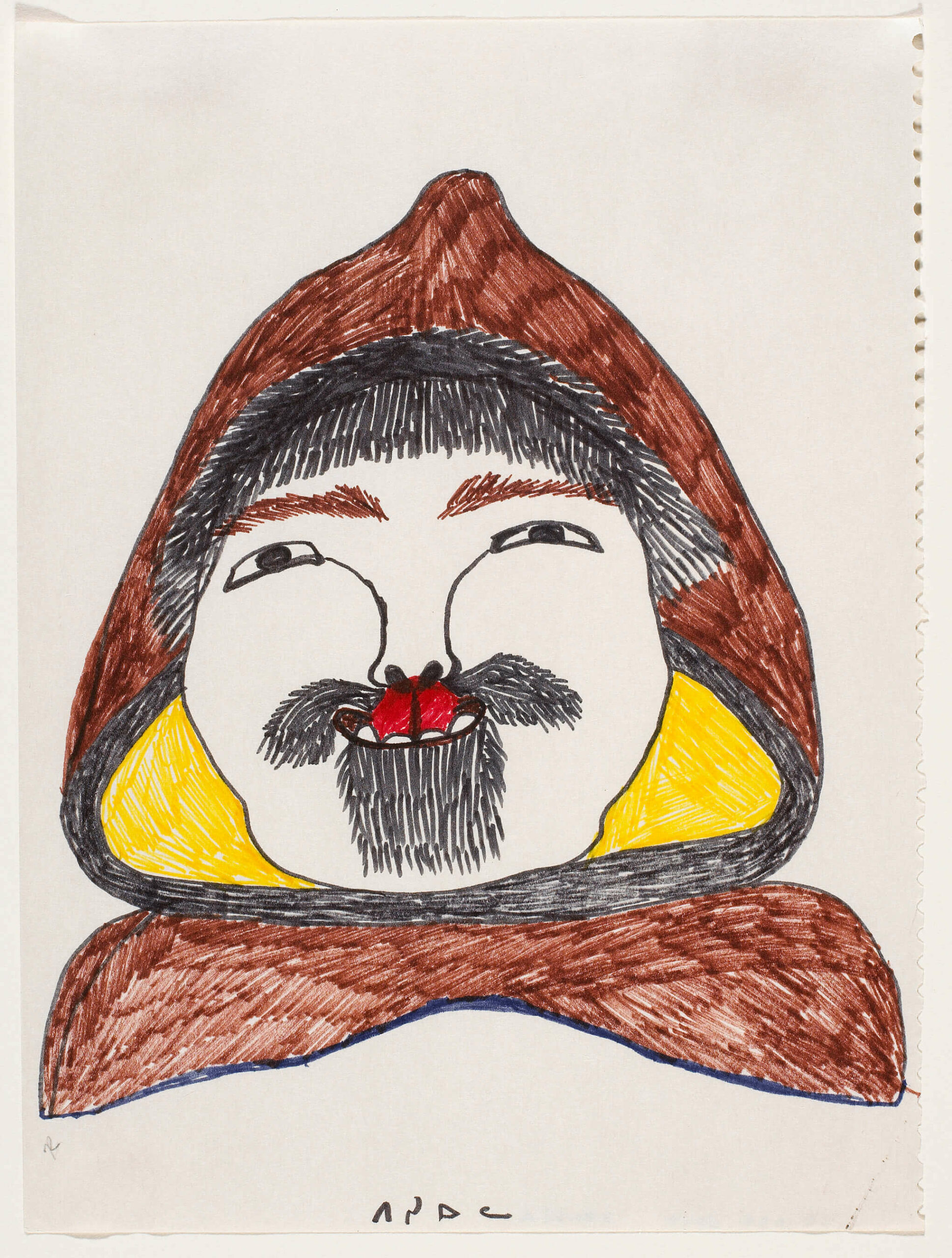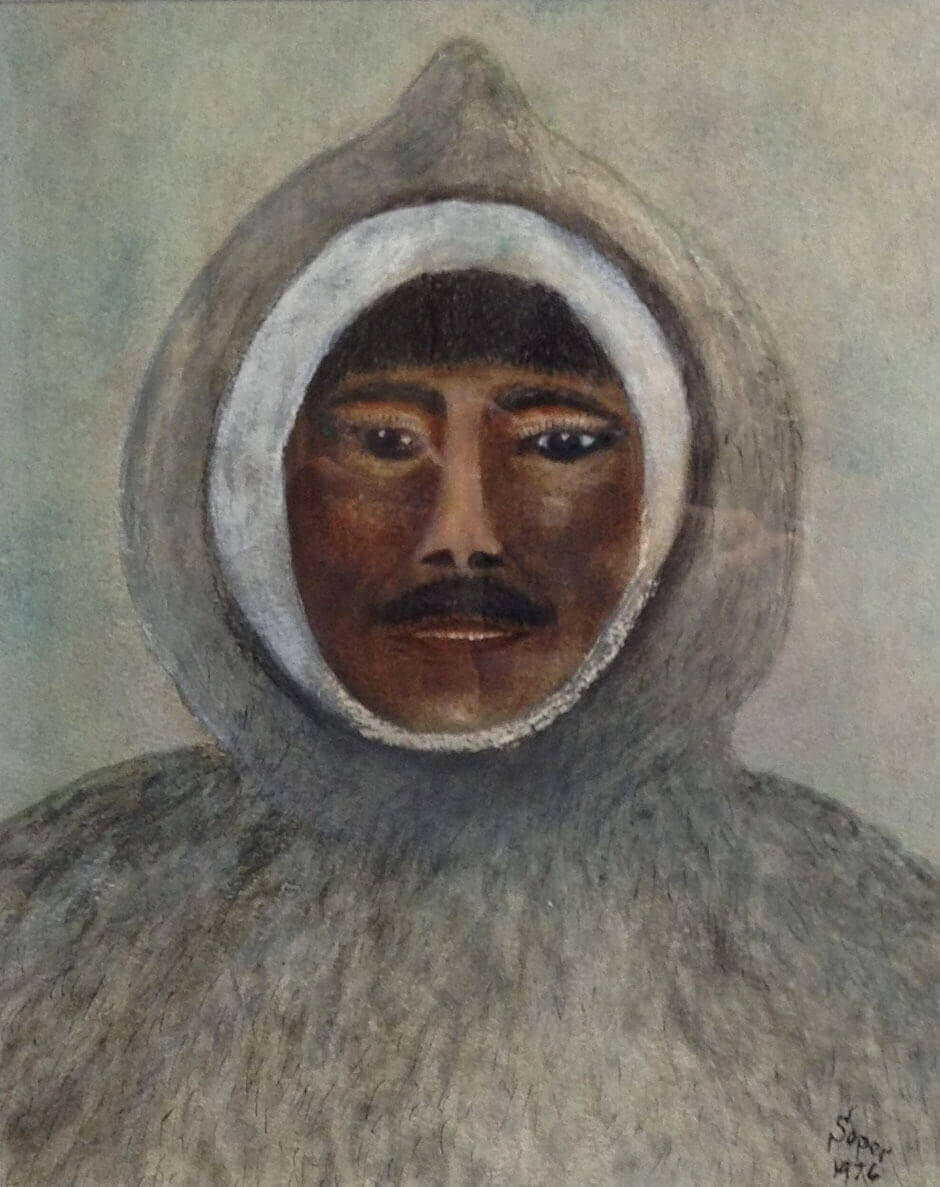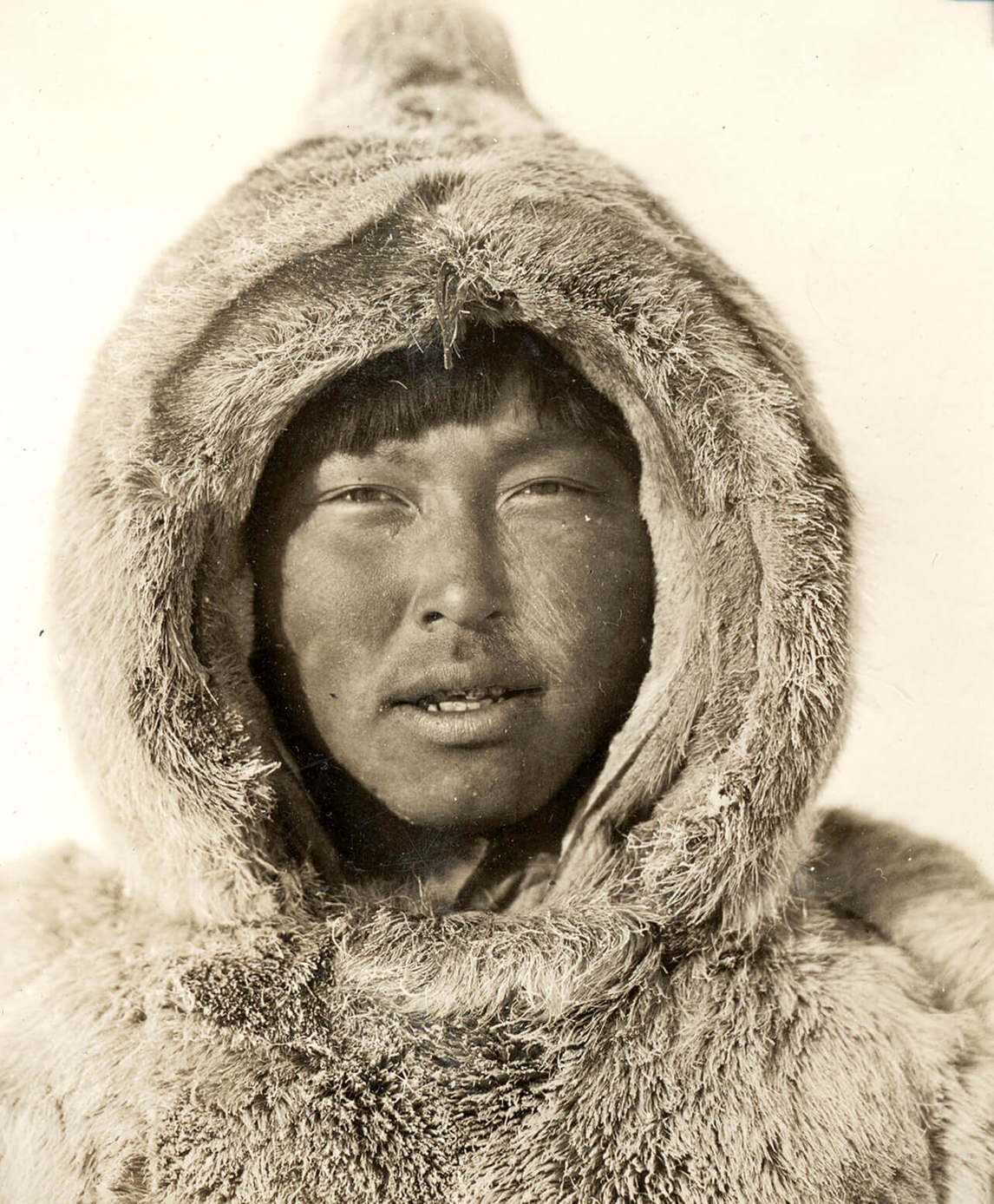 Pitseolak's exceptional portrait of her husband, Ashoona, counters the misconception widely held in the 1950s and 1960s that Inuit artists did not create images of themselves or other individuals. Although no syllabics have been added to the drawing that identify the subject, the distinctive moustache and beard suggest it is a specific person. Pitseolak's son Namoonie later confirmed to the writer Dorothy Harley Eber that his mother had intended this as a portrait of Ashoona.
A photograph of Ashoona by J. Dewey Soper taken in the 1920s allows for a comparison with the figure in Pitseolak's drawing. Although the photograph depicts Ashoona as a younger, beardless man, Pitseolak's figure has similarities in the eyes and brow. Beyond the physical representation, Pitseolak has also captured Ashoona's character—his playful gesture of touching his tongue to his nose. In this humorous detail the portrait tells more about Ashoona than the photographic likeness does.
As much as drawn portraits capture the likeness of the sitter, they also reveal something about the artist. Pitseolak's portrait of Ashoona communicates her feelings toward her husband, who died in the early to mid-1940s, long before she became an artist. In her portraits, as in her camp scenes and landscapes, Pitseolak found a way to re-experience the past and, in particular, a way to remember loved ones.