Untitled (Solitary Figure on the Landscape) c. 1980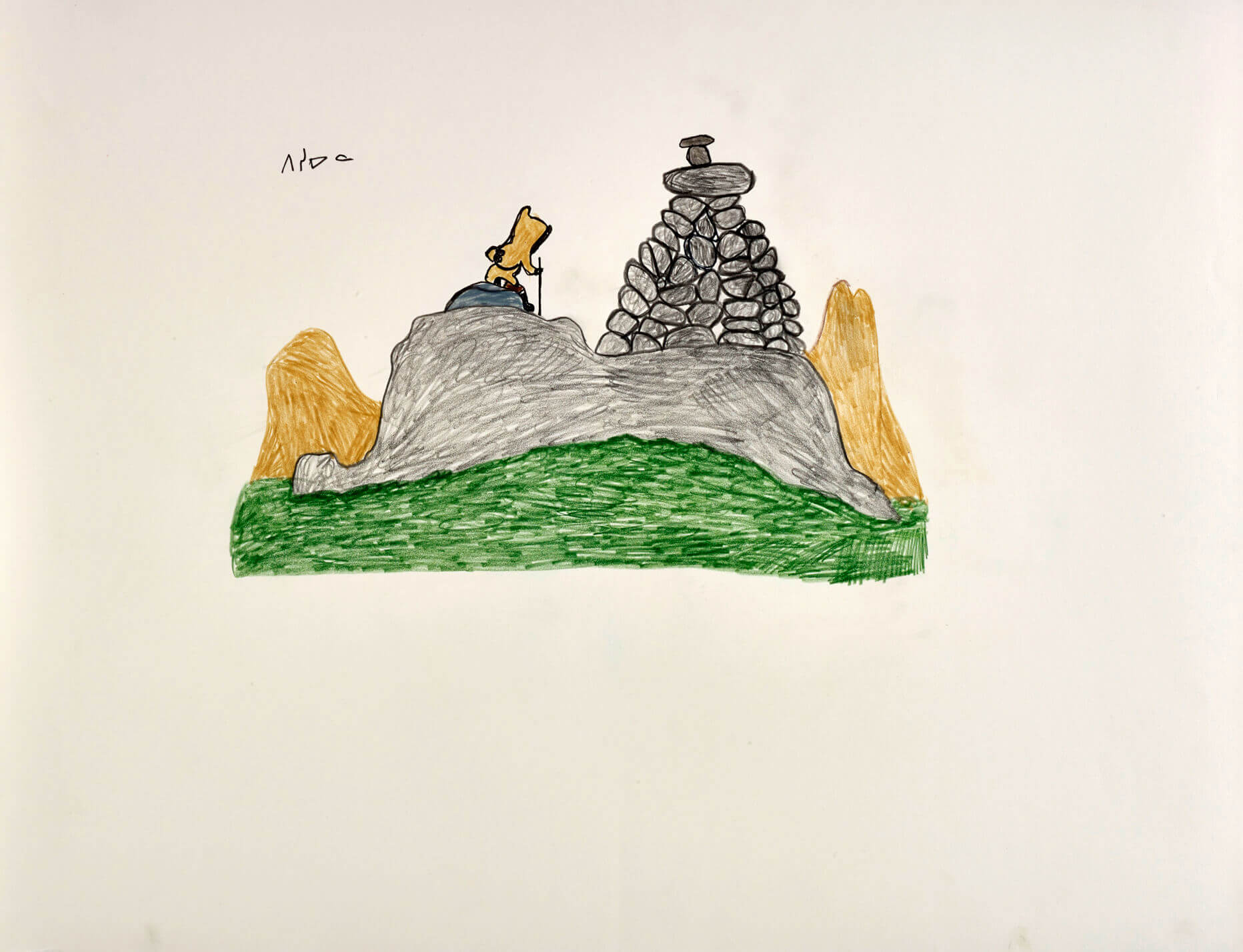 This drawing is a particularly eloquent example of Pitseolak's later work. Her drawings from the early 1980s—the last years of her life—are on a smaller scale and use a restrained palette of grey, green, and tan. These images convey a deep sense of quietness, a distillation of her preferred subjects, but are no less engaging than her earlier work.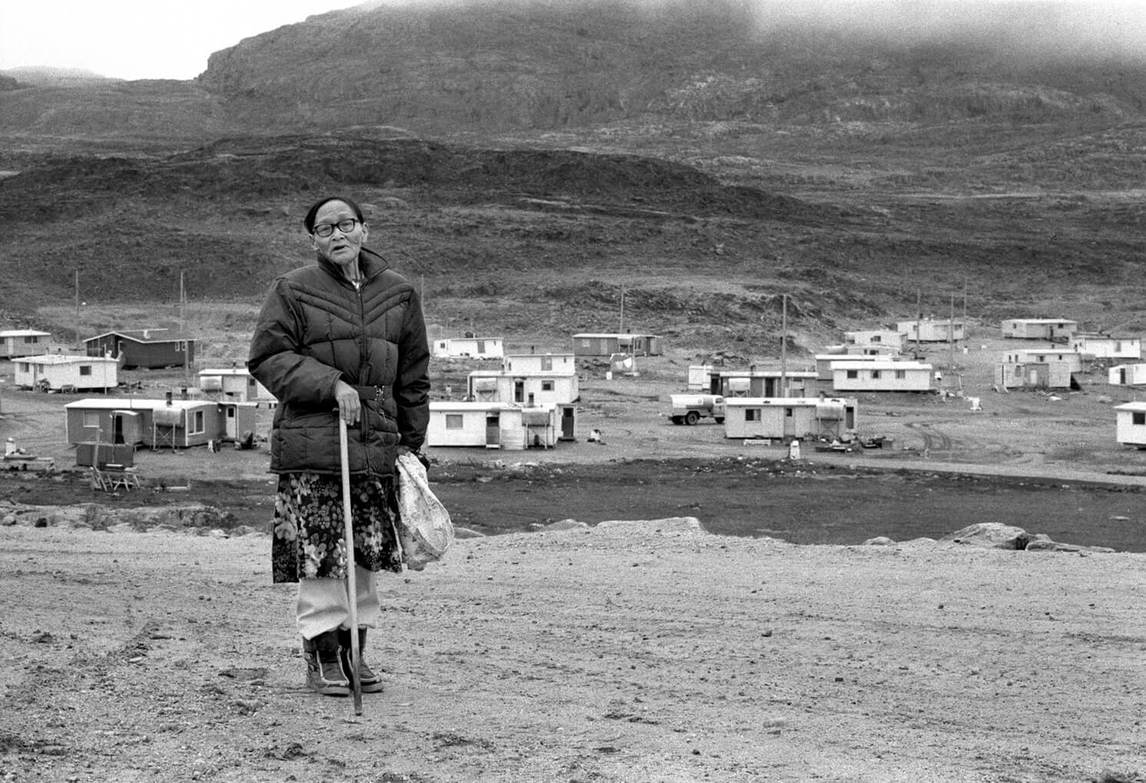 Pitseolak continued to draw in these final years: "After my husband died I felt very alone and unwanted; making prints [drawings] is what has made me happiest since he died. I am going to keep on doing them until they tell me to stop. If no one tells me to stop, I shall make them as long as I am well. If I can, I'll make them even after I am dead," she said.
In style and tone, Solitary Figure on the Landscape differs from her well-known work of the 1970s. The solitary figure of a woman sits contemplating the stone cairn in the landscape. Gone is the exuberance of people and animals engaged in a multitude of activities in camps or travelling across the land. Pitseolak evokes a mood of tranquility tinged with nostalgia. The focus is on the woman with her walking stick and the cairn. The likelihood is that Pitseolak is once again reflecting on her own life and that the cairn is the grave marker for her husband, Ashoona, which still stands at Netsilik.