Sir Oliver Mowat Monument 1903–5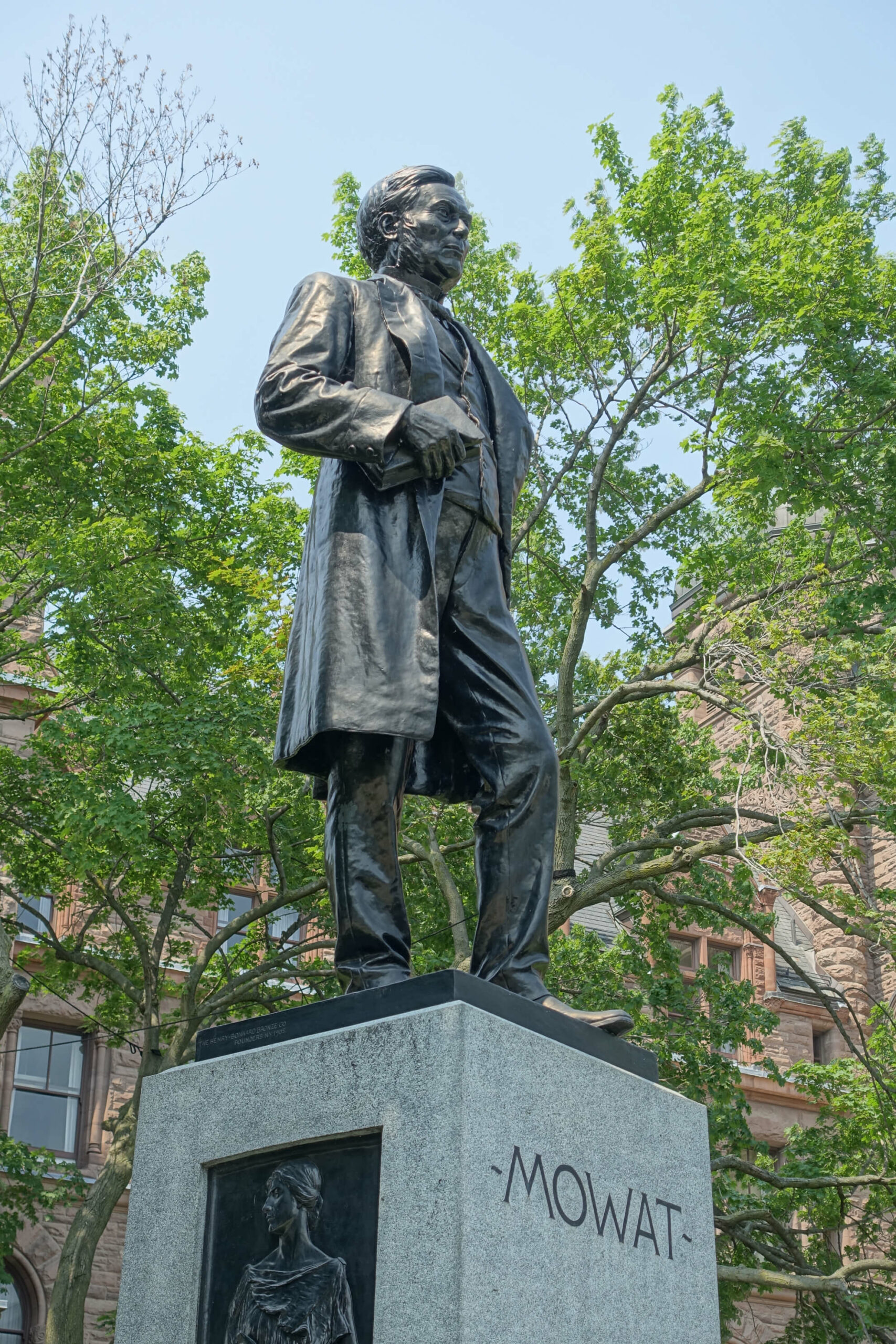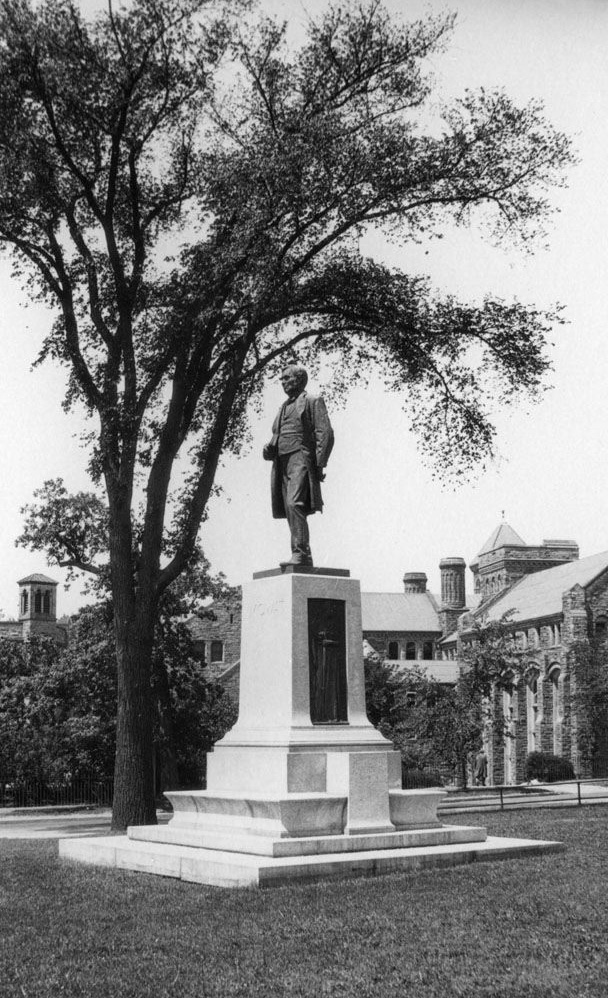 Allward's first full-length sculpture honouring a contemporary Canadian leader paid tribute to Sir Oliver Mowat, a lawyer and politician who served Ontario as Vice-Chancellor, Premier, and Lieutenant Governor. Located on the west side of the Ontario Legislative Building, the work depicts Mowat reflecting on something he has just read, the fingers of his right hand pressed between the pages of a book, his left hand holding his reading glasses. As with Allward's statue of John Graves Simcoe, 1901–3, the Mowat sculpture was widely praised for its realism, with one observer noting that "those who knew the deceased statesman best declare the expression and pose to be exceedingly lifelike."  The skill to produce a realistic image was a prerequisite for sculptors at the time, and Allward had the advantage of already having modelled a portrait bust of Mowat for the Educational Museum in Toronto.
The Ontario government had taken the first steps to erect a monument to Mowat shortly after his death in April 1903. Premier George William Ross awarded Allward the contract on the strength of his bust of Mowat and his work on the John Graves Simcoe Monument. The grey granite pedestal, designed by D. McIntosh & Sons, was twelve-and-one-half feet high and supported by a solid mass of concrete seven feet deep. On two sides of the pedestal Allward added life-size bronze bas-relief figures, Jurisprudence and Justice, in recognition of Mowat's career.  He hired Bureau Brothers in Philadelphia to cast the panels, which were the first he produced for a public monument. The bronze figure of Mowat, measuring nine-and-one-half feet high, was cast by the Henry-Bonnard Bronze Company in New York City.
The pedestal was installed in September 1905, and the statue itself was put in place a few weeks later, in time for the unveiling in November. The plaster casts of the panels were later included in the 1906 winter exhibition of the Pennsylvania Academy of the Fine Arts in Philadelphia at the request of the institution's president, Edward Horner Coates, who had seen them during a visit to Bureau Brothers.
With the unveiling of the Simcoe and Mowat monuments in Queen's Park in 1903 and 1905, Allward became the best-known sculptor in Toronto, lauded for his ability to create realistic depictions of his subjects. He would later contribute two additional works to the park, the John Sandfield Macdonald Monument in 1909 and the William Lyon Mackenzie Memorial in 1940.