29th Infantry Battalion Advancing over "No Man's Land" 1917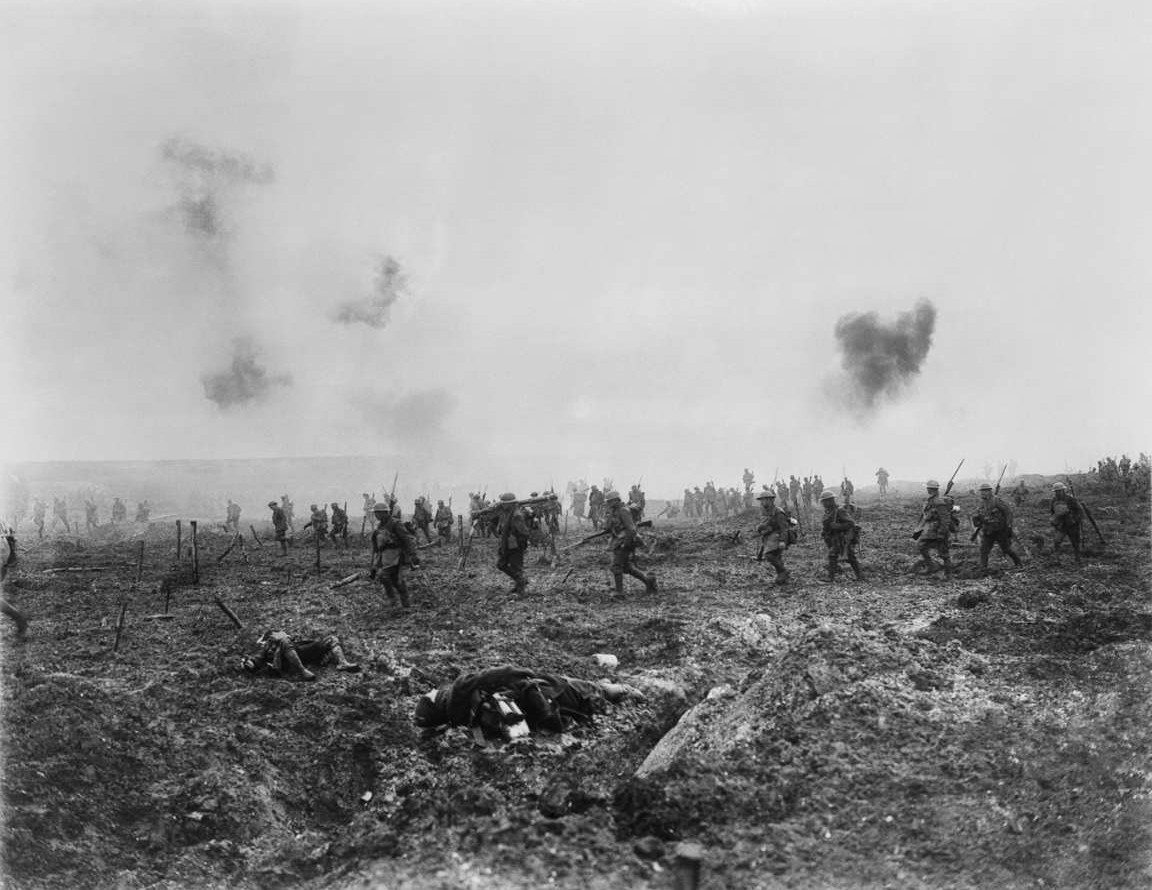 The photograph The Taking of Vimy Ridge by William Ivor Castle (1877–1947), a former employee of the English Daily Mirror, is made up from parts of three battlefield negatives, two of which have survived to tell their story and are known as 29th Infantry Battalion Advancing over "No Man's Land" through the German Barbed Wire and Heavy Fire during the Battle of Vimy Ridge. The first (the missing one) would have shown the explosions in the sky. Of the two survivors, one depicts a shell half-buried in the ground, behind which soldiers cross the pockmarked battlefield; the other shows two rather peaceful-looking dead bodies lying in a churned-up landscape with soldiers in the distant background. One feature of the combined images—the scale of the corpses—reveals Castle's manipulation of the photographic medium: they are too large in relation to the figures crossing the battlefield behind them. Viewers likely would have been unaware of Castle's collaging exercise and would simply have understood the photograph as a significant record of a notable Canadian attainment achieved in challenging circumstances.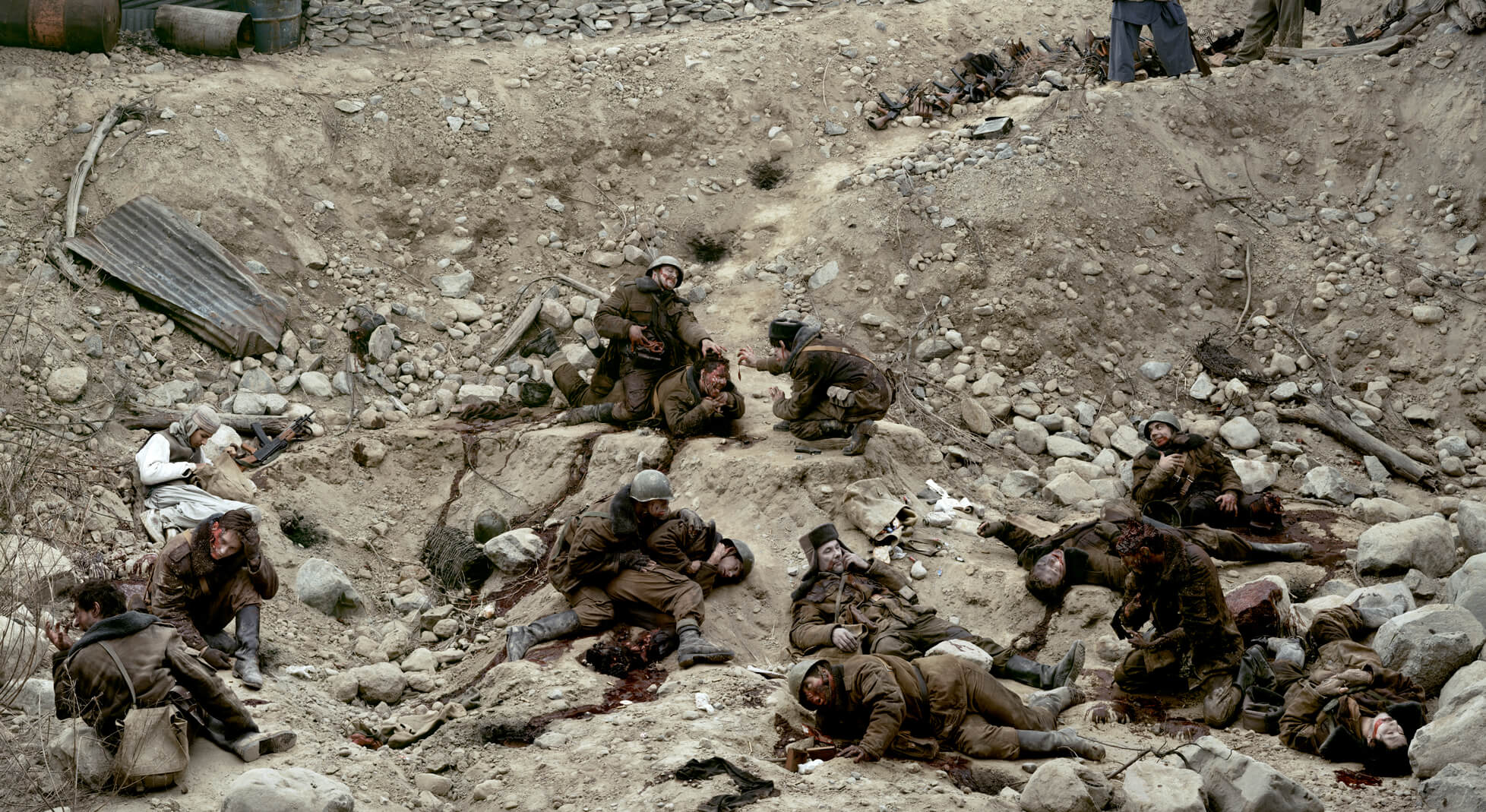 The composite was printed as a massive 3 by 6 metre image and was the highlight of the second exhibition of Canadian war photographs that opened in London in July 1917, three months after the important Canadian victory at Vimy Ridge in April. More than any other Canadian First World War photograph, this one reveals the degree to which the authenticity of the photographic document could be overlooked when the authorities provided an expectant public with an image that met their assumptions about a significant battle. It was regularly and prominently displayed in official photography exhibitions, such as that in Paris in June 1918. During the First World War, photographic images were used to encourage enlistment and to share victories and successes with the people at home. The facts that photographers were rarely near any action and that soldiers were banned from taking photographs called for creativity—and composites were one solution.
Another composite photograph, Dead Troops Talk (A Vision after an Ambush of a Red Army Patrol, near Moqor, Afghanistan, Winter 1986), 1992, by Canadian Jeff Wall (b.1946), provides a strong contrast to Castle's image. Wall worked with actors in a studio, whom he photographed in individual sections. Later, he digitally assembled the groups in front of a simulated outdoor landscape. Although it appears realistic, the image comes from Wall's imagination. Dead soldiers do not talk and joke with one another. Despite its origins, Wall's photograph can be understood as a critique of war and senseless violence, in much the same way that Castle's image can represent a Canadian First World War success.