Ball-headed Club mid 1800s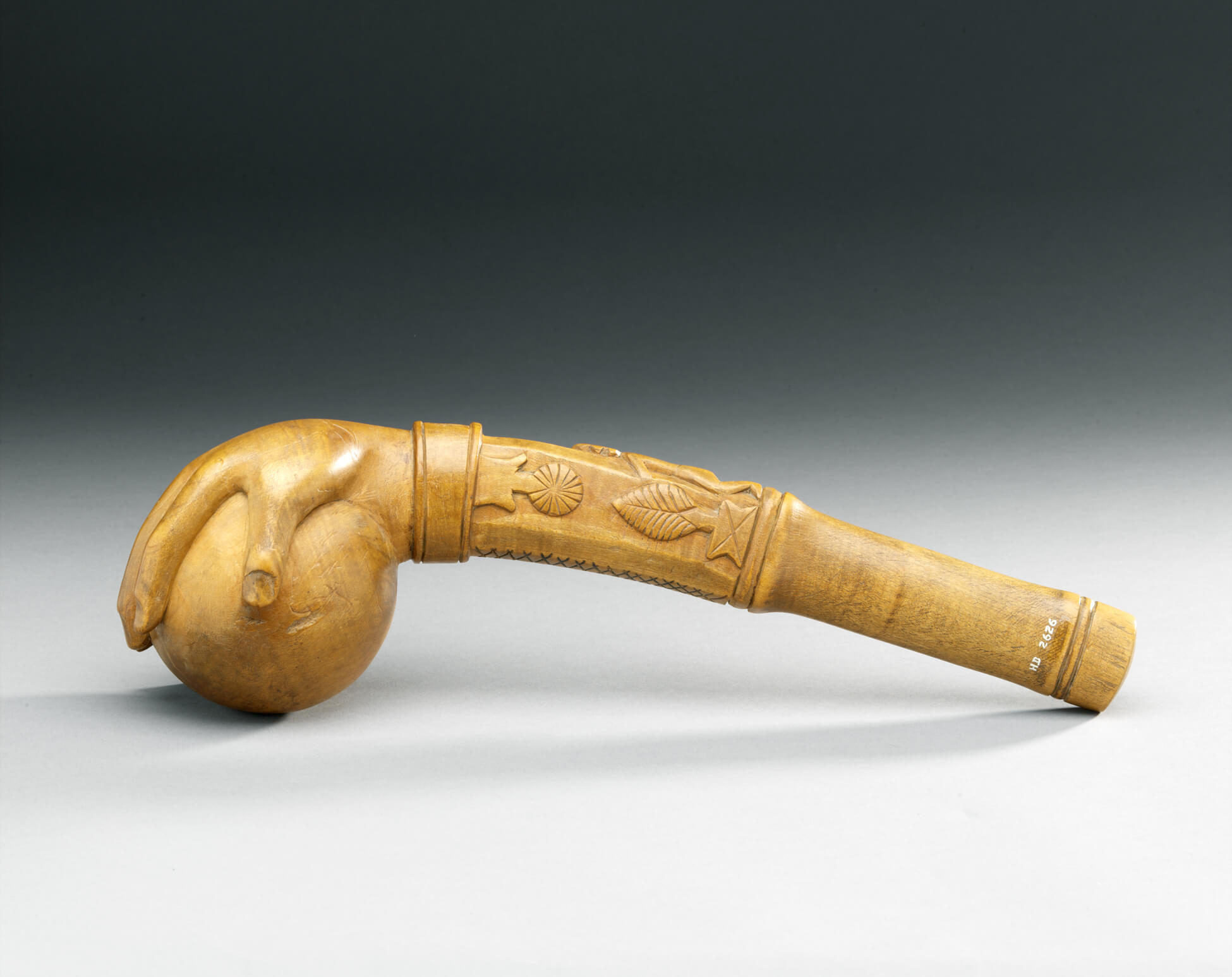 Kanien'kehá:ka (Mohawk) chief Onwanonsyshon (George H.M. Johnson), the father of Canadian poet Tekahionwake (Pauline Johnson), owned this ceremonial club. A beautifully carved hand holds the club's ball, while the figure carved behind the hand may somehow allude to the person intended to wield it. Onwanonsyshon's wife was English, and the Western and Indigenous visual sensibilities apparent in this particular club suggest assimilation.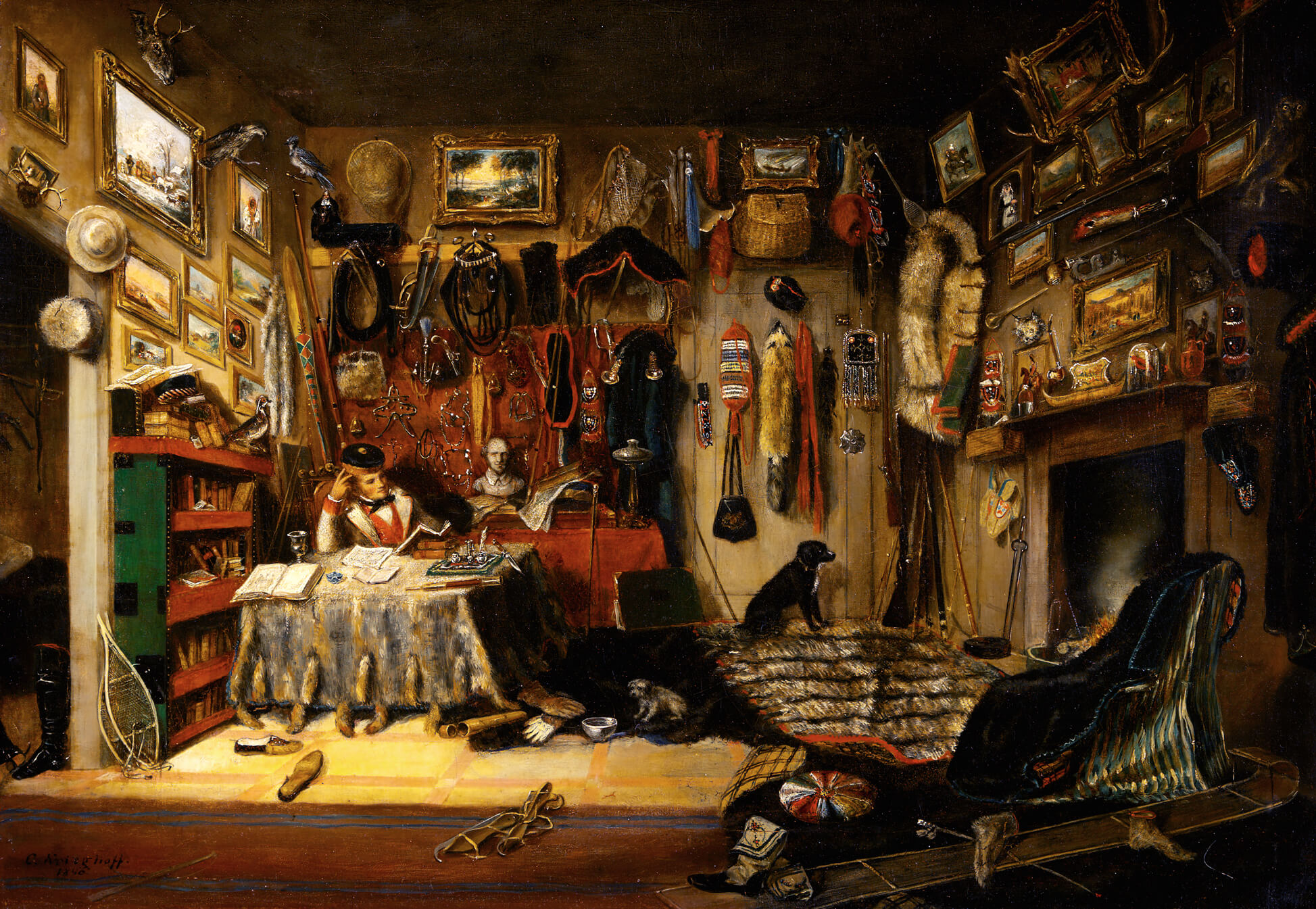 Indigenous culture fascinated the British soldiers garrisoned in Canada during the nineteenth century and made many into collectors. An Officer's Room in Montreal, 1846, by the Dutch-born Cornelius Krieghoff (1815–1872) supposedly depicts A.A. Staunton's collection of oil paintings. In a similar cultural mix to Johnson's club, it includes images of a number of Krieghoff's paintings alongside depictions of Indigenous artifacts and what may be a club over the fireplace. Staunton was an assistant surgeon with the Ordnance Medical Department and, from 1845 to 1848, assigned to the Royal Artillery in Montreal.
War clubs have a long history going back to prehistoric times and were widely used by Indigenous warriors. As their purpose became increasingly ceremonial, the attention paid to their decoration rather than their bludgeoning ability was prioritized. In contrast, during the First World War, the original function of clubs once more came to the fore with soldiers' use of trench clubs to batter the enemy.