Fangs of Fire 1944–45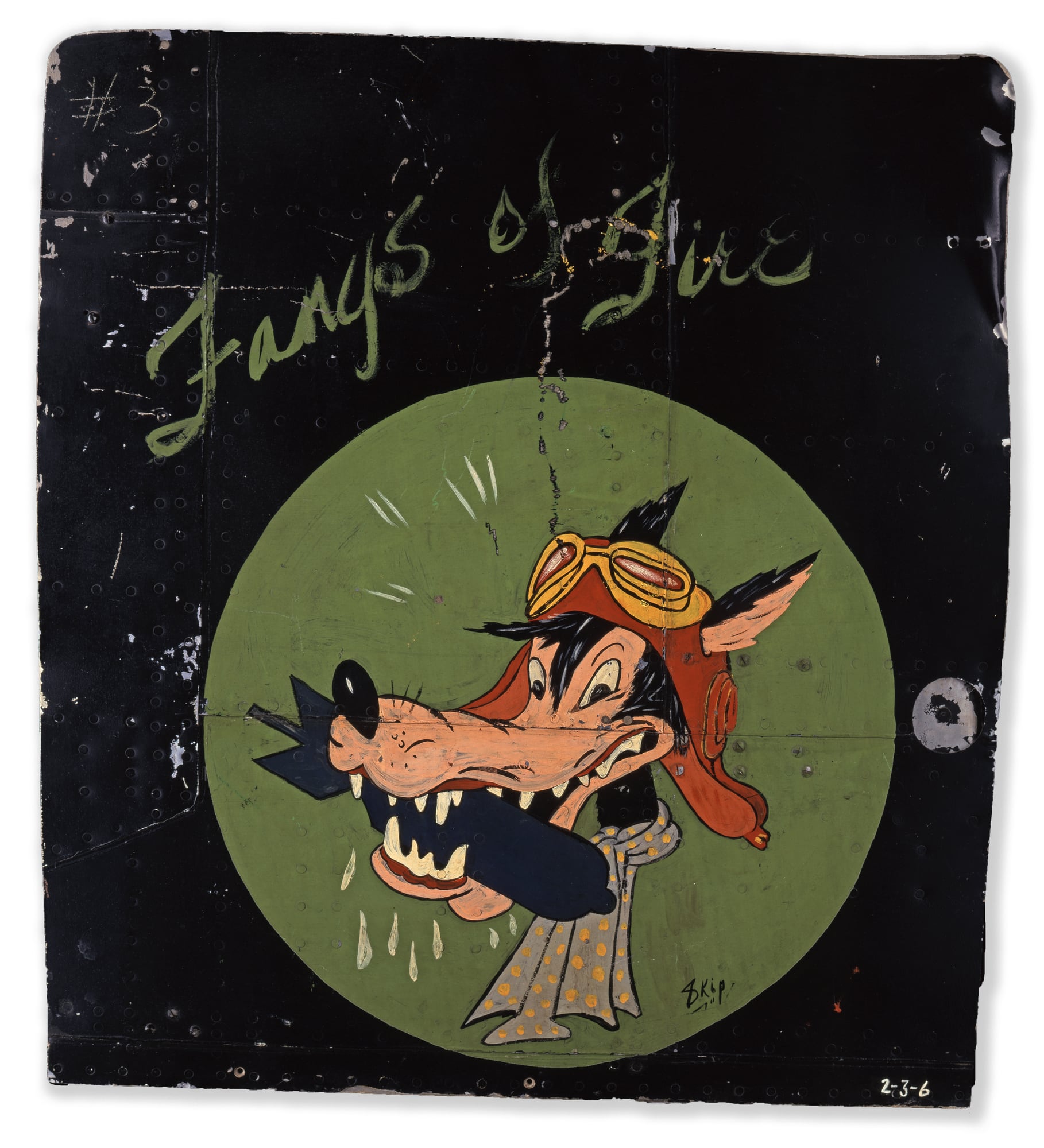 Fangs of Fire shows a cartoon wolf wearing protective air goggles and an airman's scarf as it grips a bomb between its teeth, saliva dripping from its jaws. It was based on Walt Disney's The Big Bad Wolf (1934), which featured the main villain in The Three Little Pigs (1933) animated short. Floyd Rutledge (1922–2006), or "Skip," as he signed himself, painted his wolf on the nose of a 420 Squadron Halifax Mk. III bomber. Evidently he needed a cartoon character to copy, and he found his wolf in a Walt Disney Company advertisement that appeared in the November 1944 issue of Saturday Evening Post.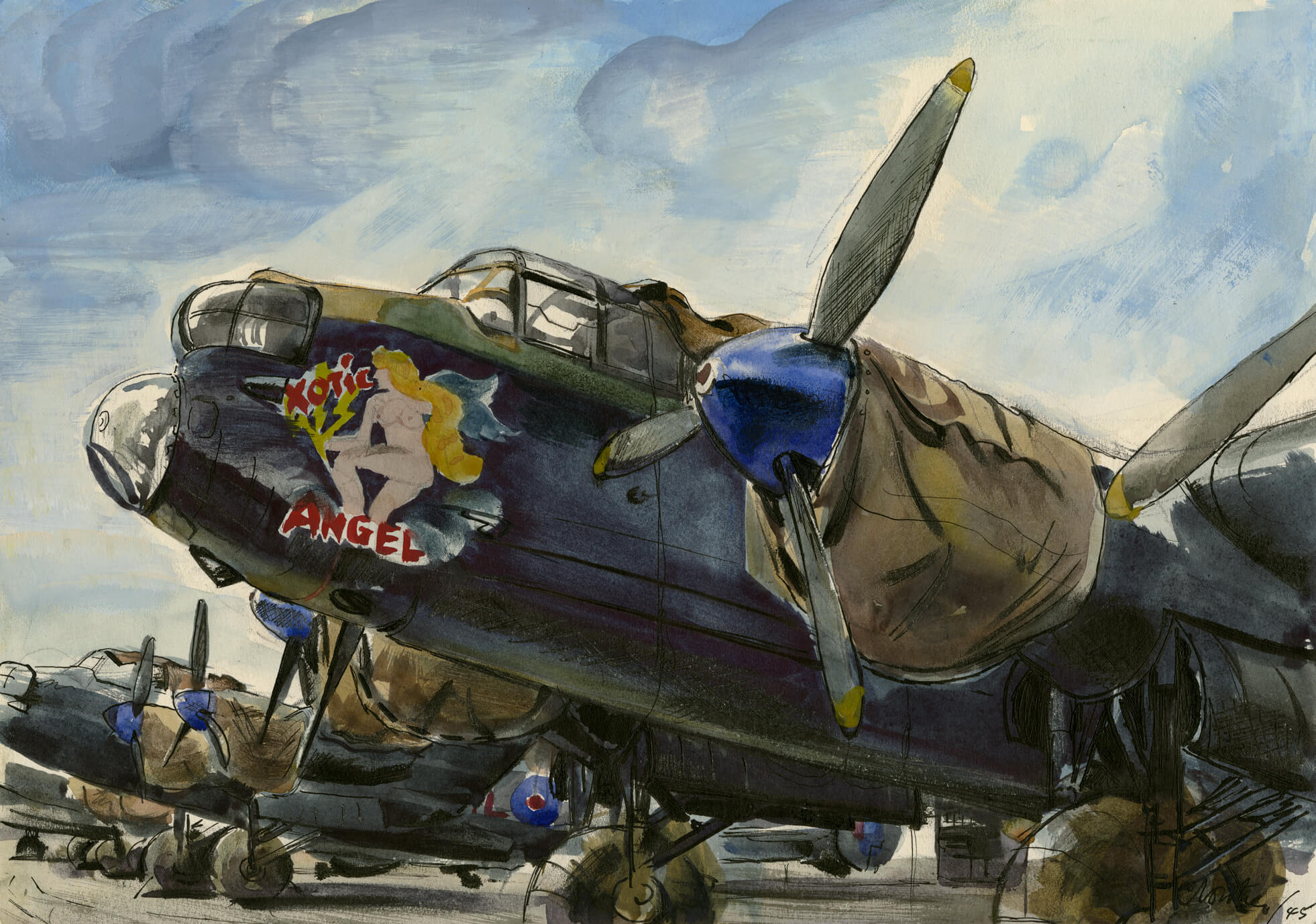 Popular culture is an important aspect of any study of Canadian war art. During the Second World War, Hollywood films and cartoons were immensely admired and influential in Canada. Indeed, the Walt Disney Company designed artwork for the military and the home front. The National Film Board commissioned Disney to make Donald's Decision (1942) along with three other animated shorts to encourage Canadians to invest in War Savings Bonds. In Donald's Decision, the duck's guardian angel successfully battles its evil counterpart to persuade him to invest in the Allied cause.
Both vessels and aircraft—exemplified in the painting Bluenose Squadron Lancaster X for Xotic Angel, 1945, by official war artist Albert Cloutier (1902–1965)—carried Disney-designed or -inspired artwork. Corvette HMCS Forest Hill's crest, 1945, featuring a beaver munching on a German U-boat, was a Disney creation. Painted on bombers in particular, nose art provided aircrews with an identity and also with humour in very difficult times. Out of an estimated Royal Canadian Air Force (RCAF) enlistment of 215,000, more than 18,000 died in actions such as that depicted in Night Target, Germany, 1946, by Miller Brittain (1912–1968).
Rutledge, who joined the RCAF in October 1940, was posted to No. 420 (Snowy Owl) Squadron, based in England, in April 1942. The following year he accompanied the squadron to North Africa. While there, he painted nose art on five Wellington bombers, and on his return to England, he decorated four Canadian Halifax Mk. III aircraft, including one with Fangs of Fire.