Miss Chief's Wet Dream 2018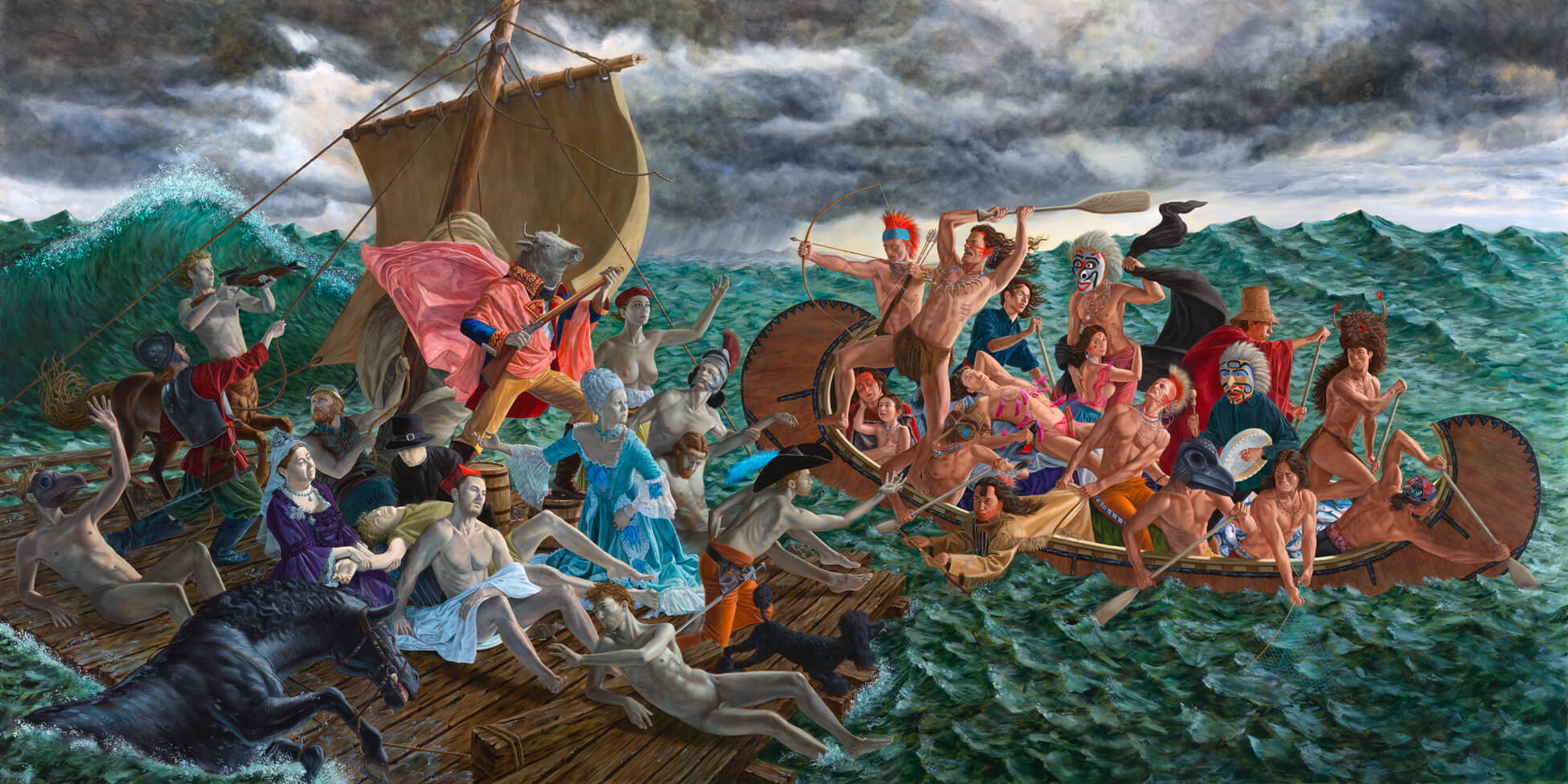 With its varied and inclusive array of Indigenous warriors and European conquerors, Miss Chief's Wet Dream reminds us of the origins of our longest-running conflict—the relationship between Indigenous peoples in Canada and the country's colonizers—and also of the roots of war art in creative precedents that are in themselves historic. The chronicle of Canadian war art records, as this composition underlines, is a history of conflict going back to the time settlers first arrived in this country. But it is only in modern times that this conflict has become part of Canadian war art.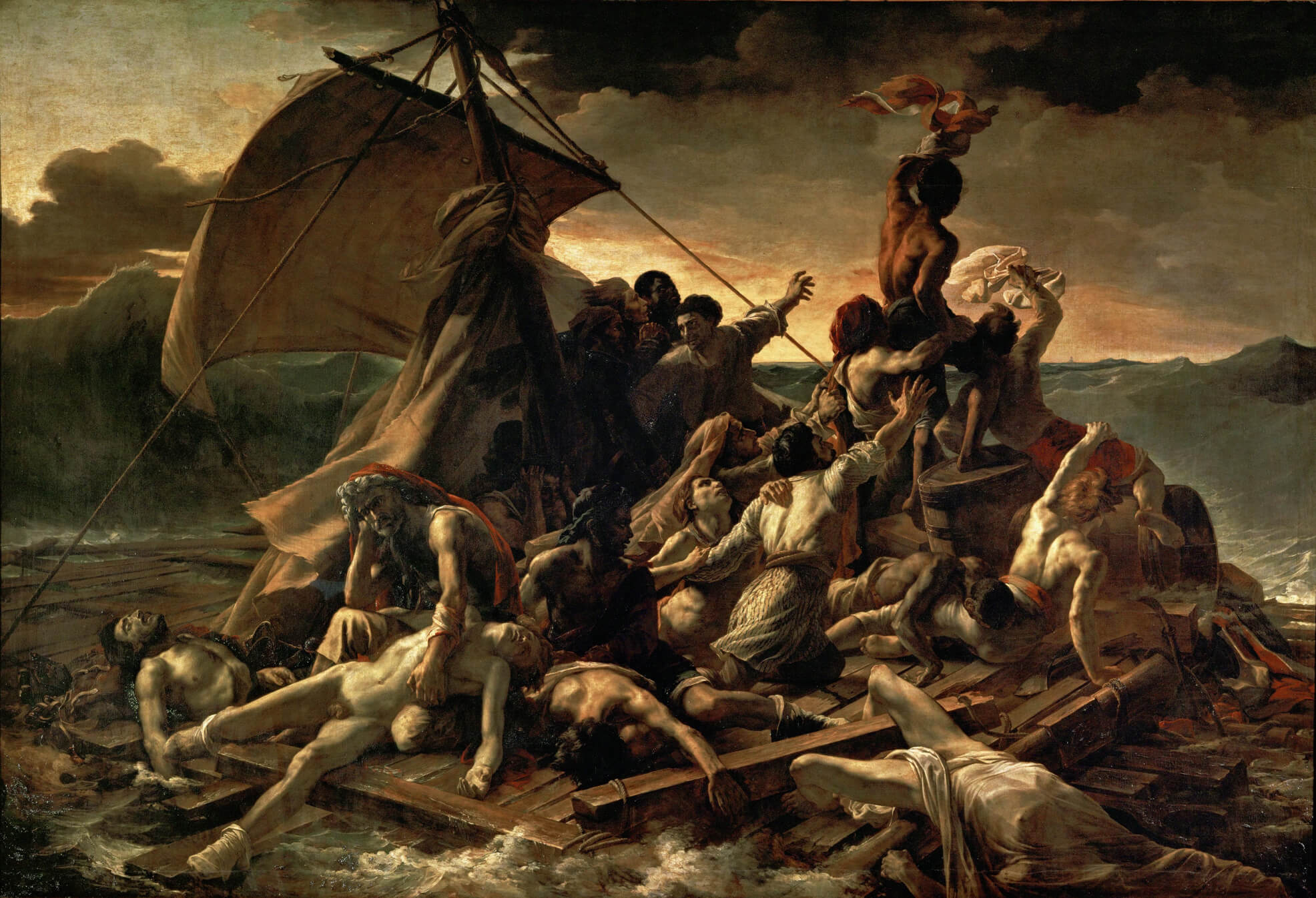 Cree artist Kent Monkman (b.1965) has been addressing Canadian history from an Indigenous perspective since the 1990s. Miss Chief's Wet Dream is his first maritime-themed work and also his largest painting to date. It is derived from two famous French Romantic paintings: The Raft of the Medusa, 1818–19, by Théodore Géricault (1791–1824), and Christ on the Sea of Galilee, 1854, by Eugène Delacroix (1798–1863). Both energetically depict human survival in stormy seas; the latter, in the sleeping Christ figure, also suggests the value of faith.
In Monkman's painting, the Christ figure is dramatically revisualized as Monkman's Two Spirit (third gender) trickster character Miss Chief Eagle Testickle. If what surrounds the sleeping figure is a dream of her own making, then it clearly is having a massive erotic impact, hence the title. Representing European culture, history, and religion, the raft to the left is populated with the figures of Queen Victoria, Marie Antoinette, Liberty, Christ taken from the Cross, a conquistador, a puritan, and a priest. Some are armed. Powerful, frequently masked figures, some battle ready, representing Indigenous peoples in Canada, fill the canoe to the right. Their gestures hint at the known consequences of this fateful encounter. Some figures welcome the Europeans, some ignore them, and others violently express their displeasure.
We know the end of the story: the misery that Western society inflicted on Indigenous peoples in Canada. But here, Monkman holds it in stasis. He does not tell us the story's conclusion, suggesting that, at least in dreams, there can be more than one outcome. If so, Miss Chief's sexual arousal could suggest that, in her dream, the future is not deflating but exciting.
Monkman's exhibition Shame and Prejudice: A Story of Resilience, 2017, which incorporates his own paintings, installations, and Indigenous art, was created as a response to Canada's sesquicentennial celebrations. It includes work that, from an Indigenous perspective, covers the history of Canada from New France to the present day.