Sitting Bull 1885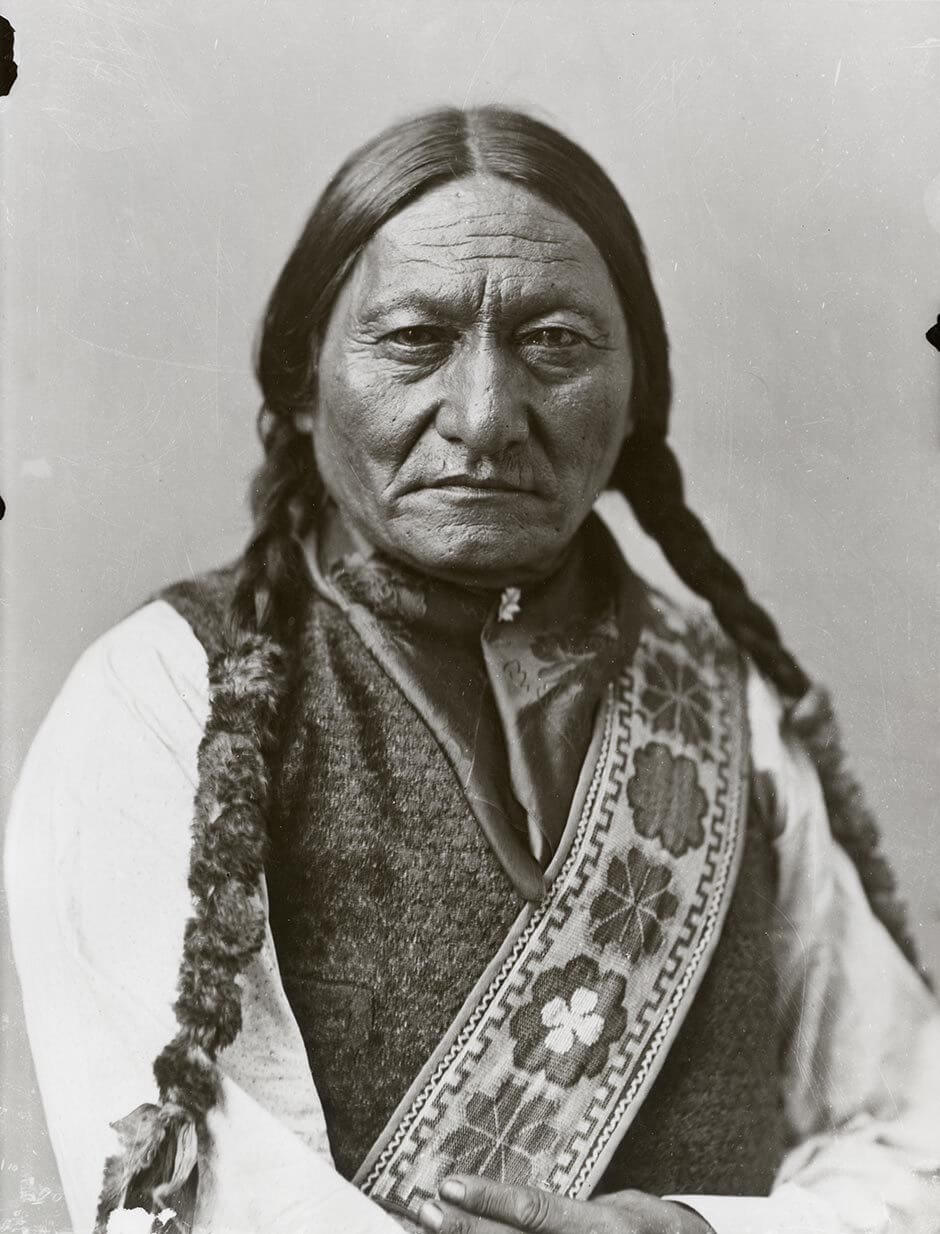 Notman's studio grew through the 1860s and beyond, so much so that it is difficult to establish which of the photographs were taken by Notman himself. It is reasonable to assume that when celebrities came to the studio, Notman would have been involved in the session, if not operating the camera, then in a directorial position. In 1885 Buffalo Bill's Wild West made a stop in Montreal. This was a circus-type show that debuted in 1883 and toured consistently for almost thirty years in North America and Europe. The performers included Sitting Bull, a famed Lakota Sioux holy man and Indian rights activist. Like most celebrities visiting Montreal, Buffalo Bill and Sitting Bull included a session at Notman's studio, probably at Notman's invitation.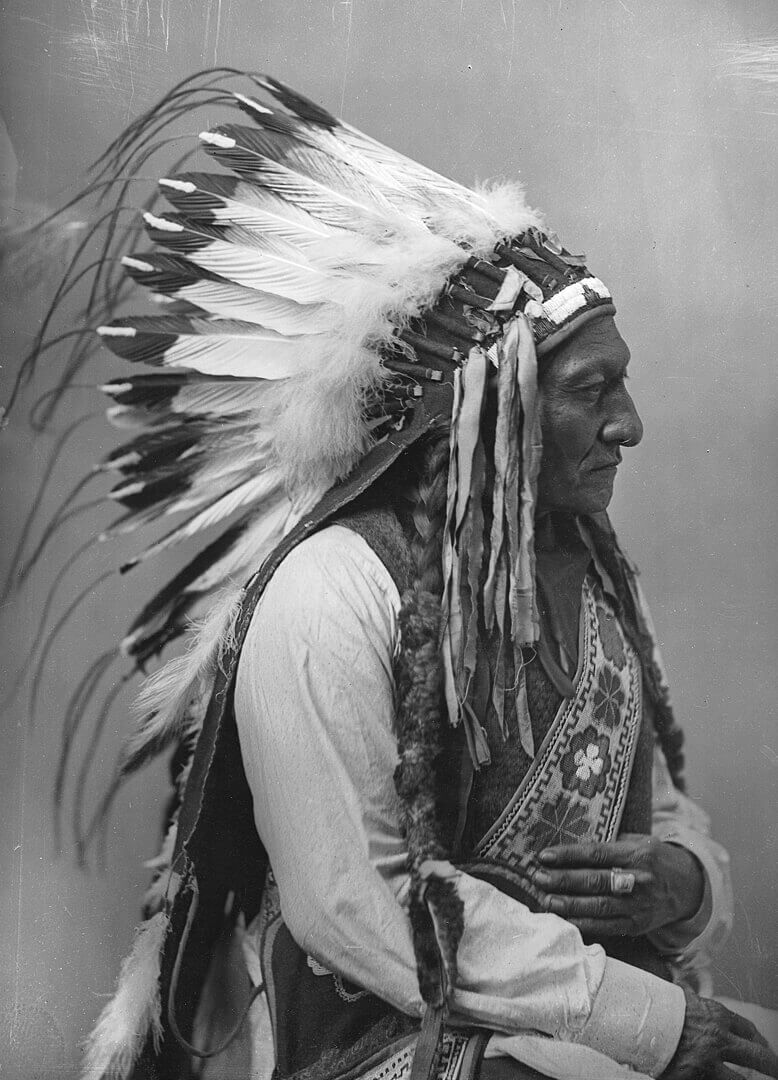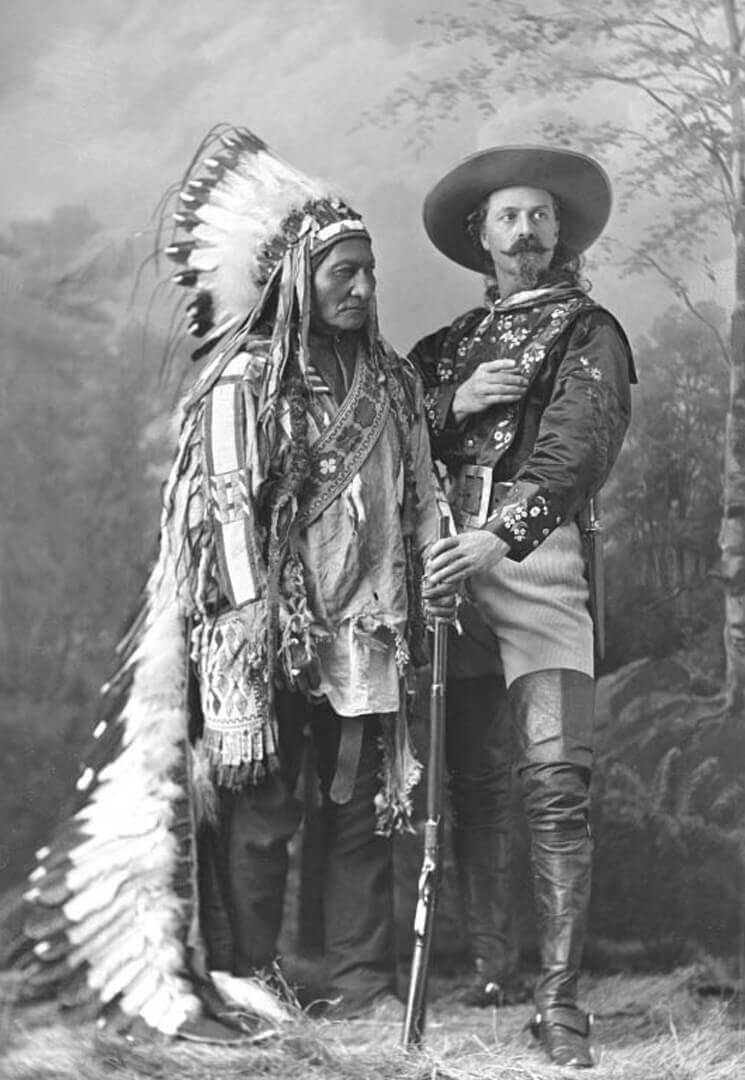 The utterly simple format of this image was rather unusual for Notman. His studio portraits made full use of the props in his well-equipped studio rooms. A double portrait of Sitting Bull and William Frederick "Buffalo Bill" Cody pictures them against a painted outdoor scene in full regalia with hands clasped one on top of the other over the barrel of a rifle. The effect is decidedly awkward. Buffalo Bill stands rigidly, right hand hovering at his chest and left foot stepping out, and gazes off to the left of the camera. Sitting Bull makes none of these active, almost preening, motions. He is turned slightly toward Bill and gazes downward.
Pictured on his own, Sitting Bull cuts a decidedly different figure. The solo portraits of Sitting Bull are all half-length and against a neutral backdrop. In several he is wearing a large headdress, which creates lyrical lines and textures in the finished print. By contrast this pared-down portrait is even more striking. This is the only pose in which he looks directly at the camera. Without the distractions of props, backdrop, or headdress, we are left to contemplate his calm, weathered face.
The format here is very similar to the one Edward Curtis (1868–1952) would later use for many of the portraits in his famous and controversial book The North American Indian, published in 1907. (This photograph was taken the same year the young Curtis became an apprentice in a photo studio in St. Paul, Minnesota.) It is tempting to read Sitting Bull's emotional state in this image, to see pride, weariness, and resignation, but these are more likely to be our own projections. What Notman has captured is a visually and compellingly human image of his sitter, presumably a record of his own encounter with Sitting Bull in that moment.