To Prince Edward Island 1965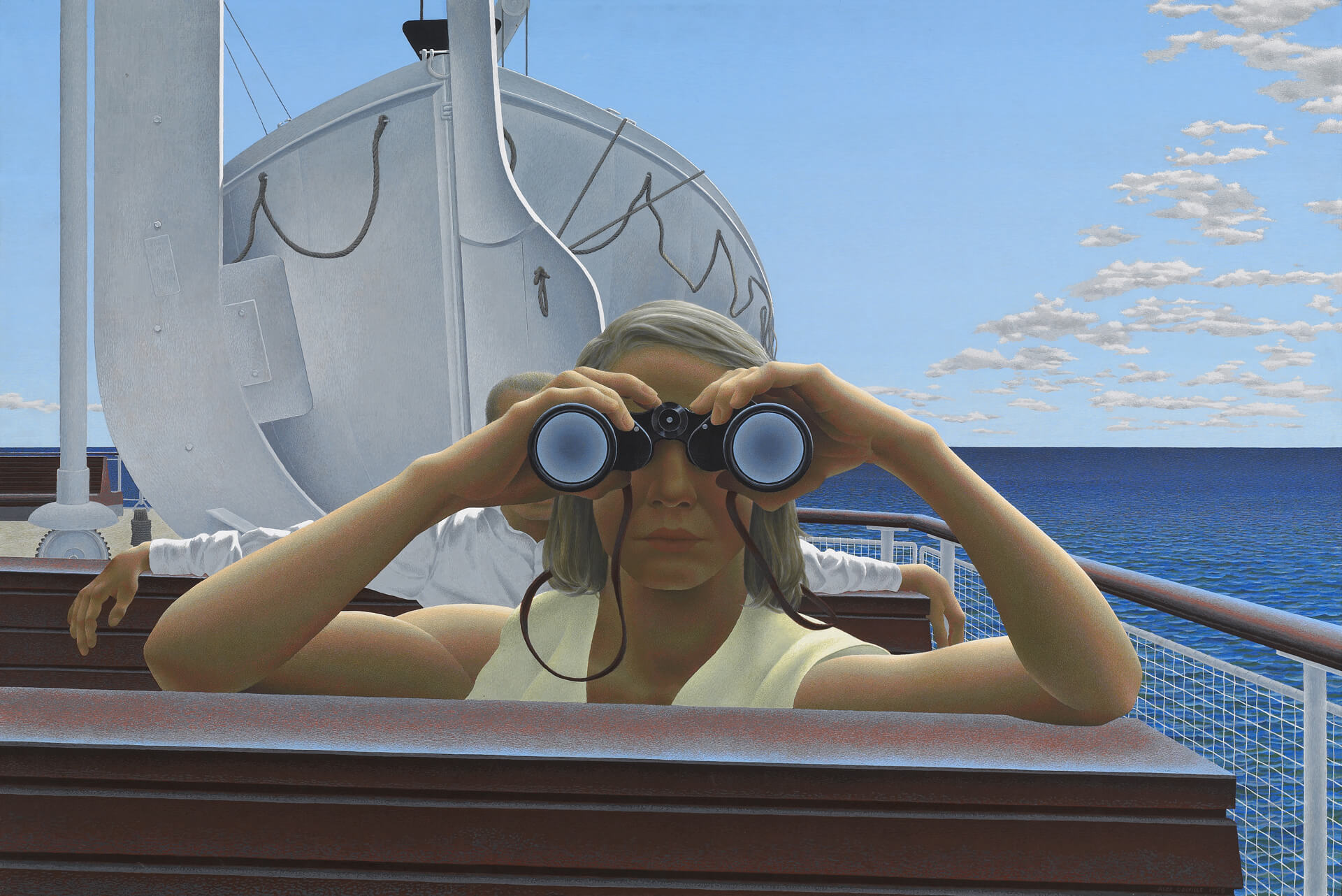 Colville's most iconic imagery has the power to seem ubiquitous. This painting has become almost as familiar an image to Canadians as Horse and Train, 1954, yet it has none of the overt drama or dream-like qualities of the earlier work. The scene of To Prince Edward Island is situated on the top deck of a P.E.I. ferry, where a woman looks directly out at the viewer through a pair of binoculars while a man sits behind her, his face obscured by her body. Much as in Woman in Bathtub, 1973, the female figure is the centrepiece of the composition while the male figure hovers in the background. However, the woman on the ferry is fully engaged in looking, at either their shared destination or their point of departure.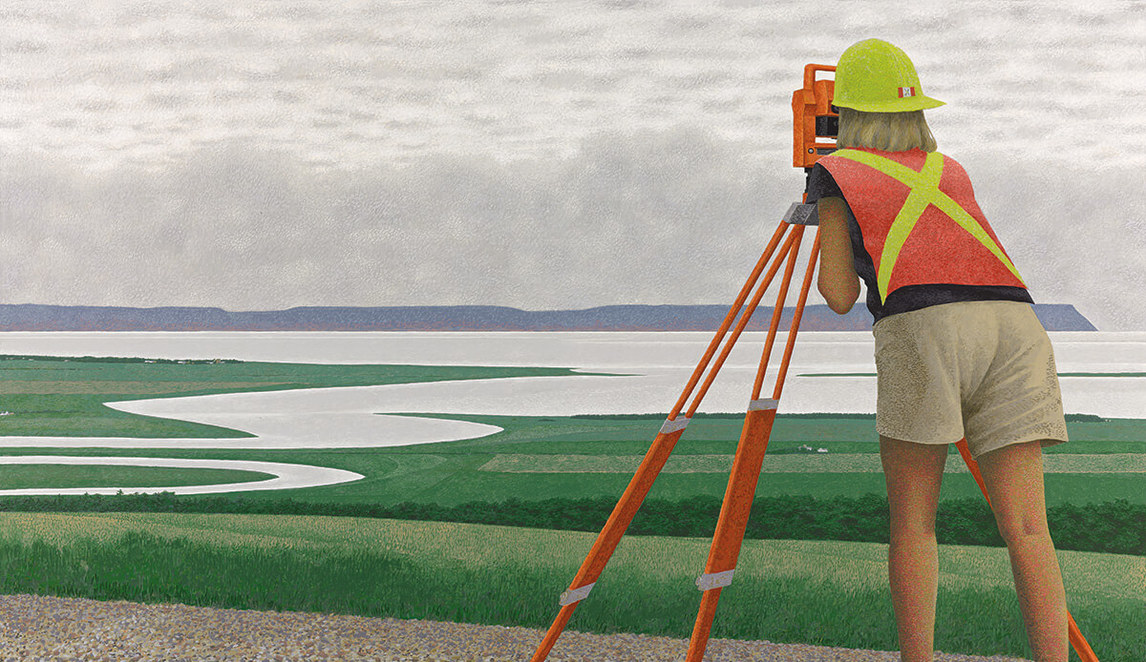 Colville situated this painting as a contrast between what he describes as "the searching vision of the female" and the "stupid and passive" approach of the male gaze: "The woman sees, I suppose, and the man does not." As can be seen in a work from 2001, Surveyor, the act of perceiving is a constant theme in Colville's work. In To Prince Edward Island that theme is joined with another of his common themes: the relationships between men and women, particularly husband and wife.
To Prince Edward Island encapsulates much of what makes Colville's work both idiosyncratic and universal. Colville's pictures are not sequential narratives, though they often feel as if they are segments of a story, nor are they reasoned arguments. They are deeply conceptual: ideas made whole as self-contained images.
Each individual is always an observer—that is inescapable for Colville. In this picture the artist observes the woman in her act of watching, and we, as viewers, are the observed even as we look at the painting and try to make sense of it. In Colville's world, seeing is the only route to knowing.
Colville directly addresses the viewer in this painting in a way that generates unease and fascination. The female figure appears to be looking back at us as we gaze at her, but the blank eye pieces of the binoculars put the lie to that self-deception. She regards the horizon, scanning the distance—looking right through us. The contradiction between what is (a flat arrangement of coloured pigments on a board) and what we want to see (a woman and man on a boat) is presented to us—you cannot truly know anyone, Colville seems to be saying, we are alone, together.