Hillside 1954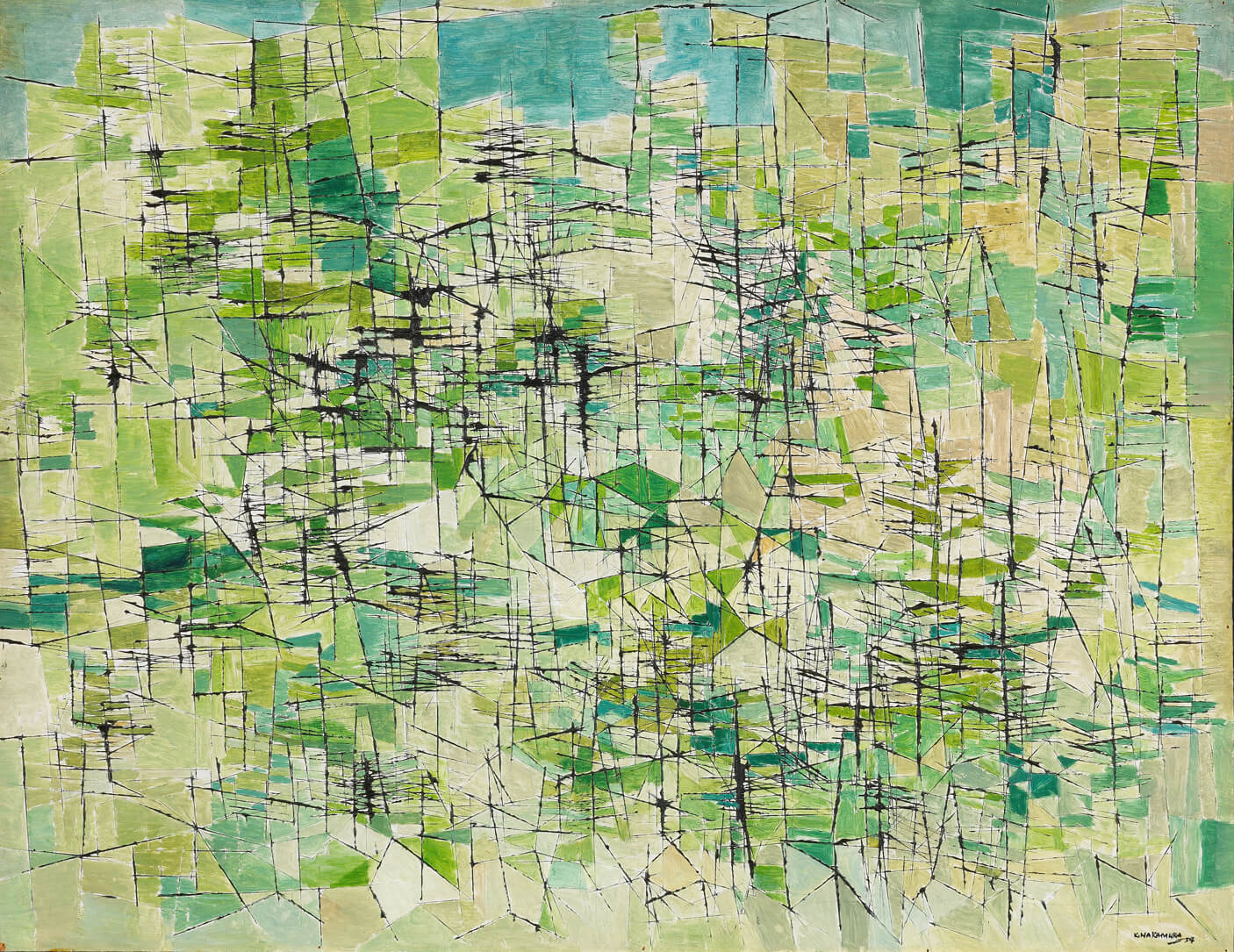 Hillside was one of the first works by Kazuo Nakamura purchased by the National Gallery of Canada—it was acquired in 1955. This depiction of a dense forest along the side of a hill is yet another stylistic variant in the artist's exploration of the line between figuration and abstraction, appearance and underlying structure. Hillside is an interesting combination of the brushwork found in the background of Autumn, c.1950, which would recur in some of his contemporary landscapes, such as Landscape, Green Hill-side, 1954, and the spidery lines in his drawings and in Morning Mist, 1951.
In this painting, Nakamura seems to be trying to match up a rectilinear application of colour, likely informed by the late work of Paul Cézanne (1839–1906), such as in Mont Sainte-Victoire, 1902–4, with line loosely enclosing the colour.  He continues to limit his palette to a very small range of colours, predominantly green in this painting, but also some blue. Like Morning Mist, it has a striking similarity to the greens and blues Vincent van Gogh (1853–1890) preferred late in his career. Nakamura admired van Gogh, and his palette may have inspired the yellow colour that we find in Hillside.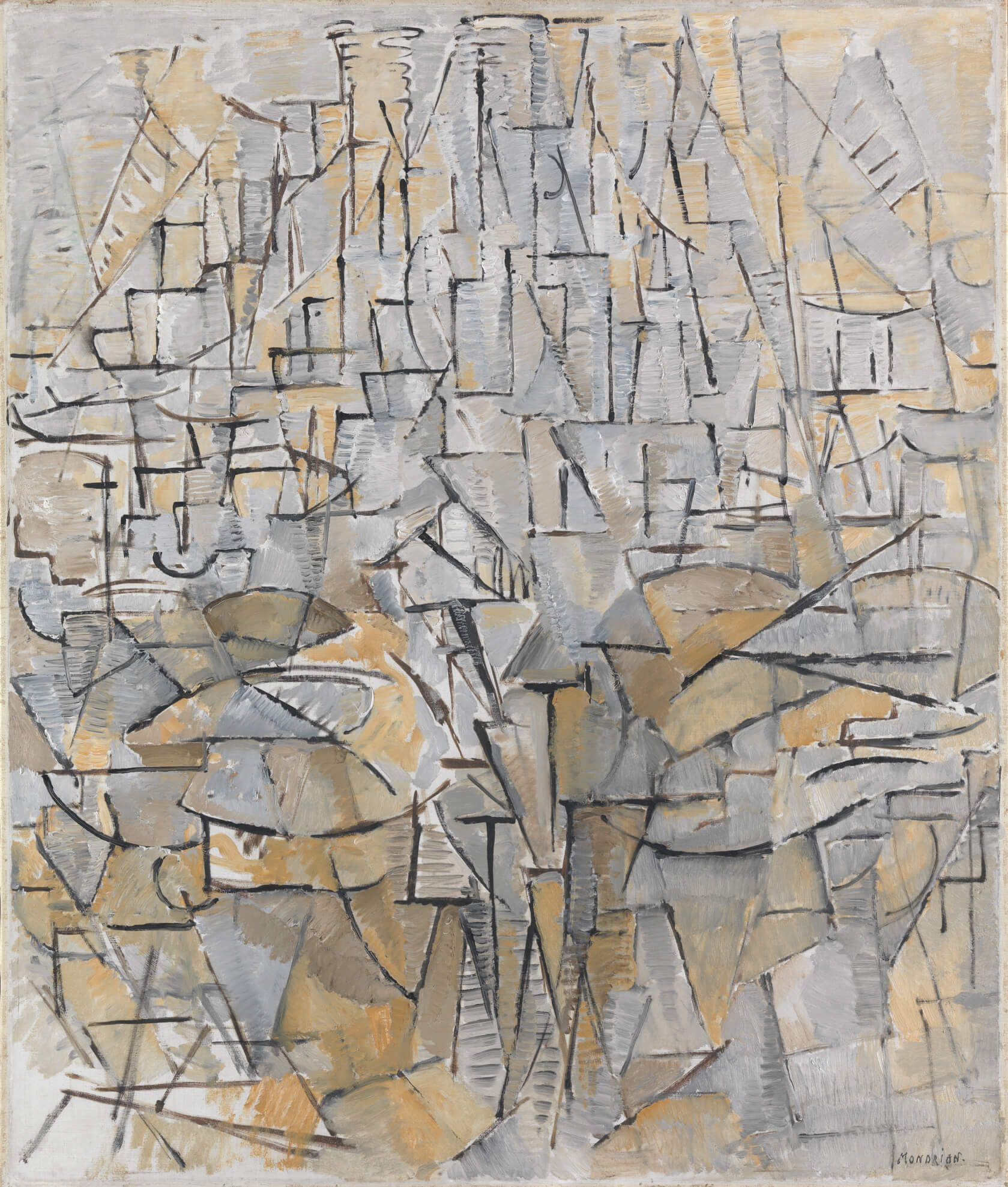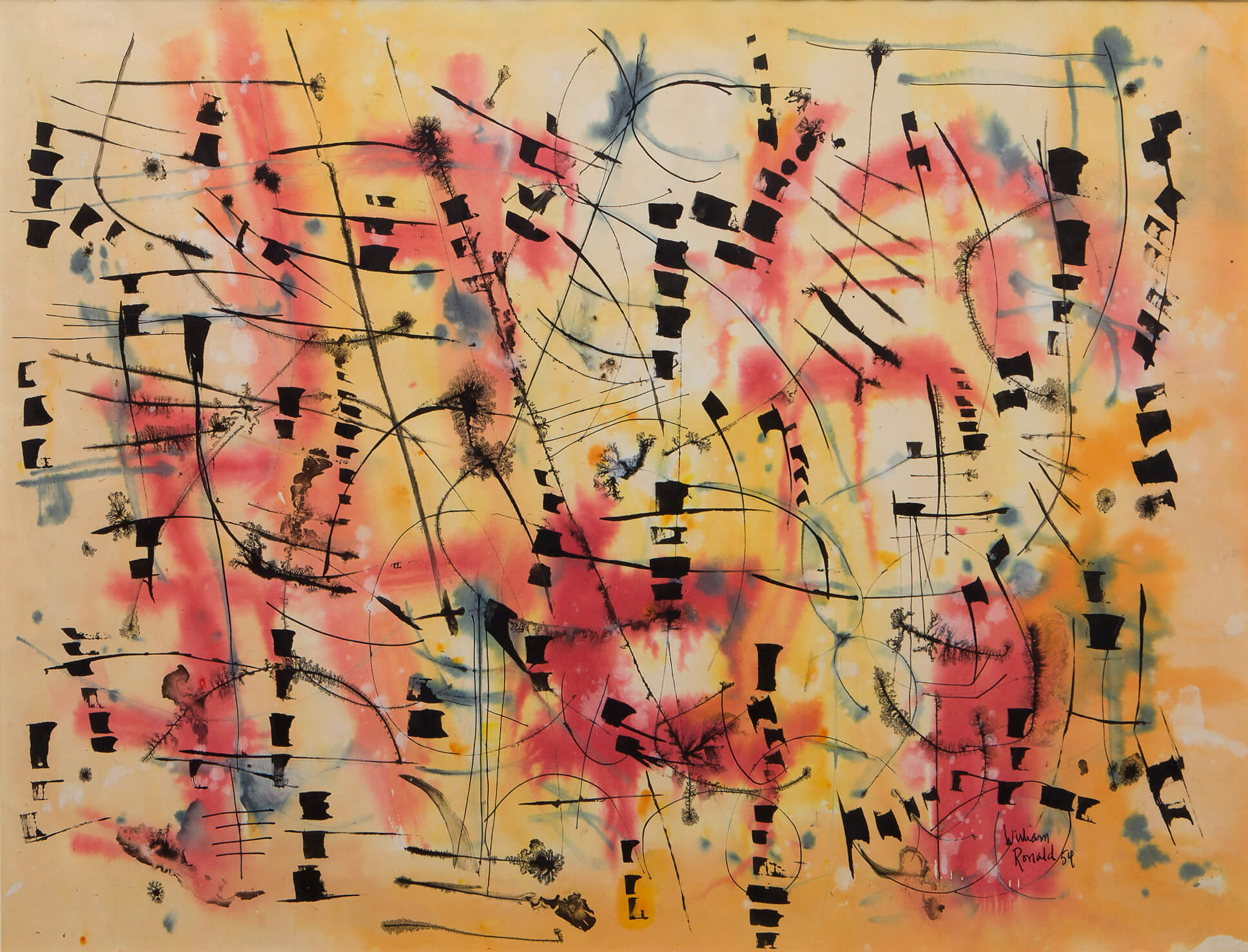 Nakamura mentioned Piet Mondrian (1872–1944) as an important influence during the 1950s.  And perhaps coincidentally, Mondrian's Painting No. 4, 1913, also juggles line and colour, with the former loosely framing the latter. Both artists were very consciously evolving their art toward abstraction, and Nakamura highlights a progression of periods such as the Impressionists and Post-Impressionists, as well as the Cubists.  Mondrian shared this idea, although his art was informed by the beliefs of theosophy, in which the material world would give way to an immaterial, spiritual reality. In contrast, Nakamura's art was inspired by science, which would reveal the underlying geometric and mathematical order of the universe.
Although Nakamura is known to have been influenced by European artists at this point in his career, Hillside was created as Painters Eleven was born, and it is essential to consider this influence also. Hillside does give the appearance of an informal, gestural work, somewhat similar to what other members of the group were creating. Yet it is highly structured and controlled, and lacks the boldness and brashness Harold Town (1924–1990) infused in Neon, 1954–55, or even that of a more subdued work by William Ronald (1926–1998) like Untitled, 1954. The result, as writer Rory Hinton has aptly noted, is that
Oddly enough, this early painting proves why Nakamura is both the most and the least abstract of the Painters Eleven. He is the least abstract since his work is not about his inner psychological landscape as a painter (unlike his abstract contemporaries). And yet precisely because of this, his work is the most abstract since it seeks to accurately represent the outer physical landscape of abstract reality.
In other words, Nakamura's abstraction was directed at exploring the underlying structure of the visible world, as opposed to capturing emotional states in their raw form.