Tashme at Dusk, July/August 1944 1944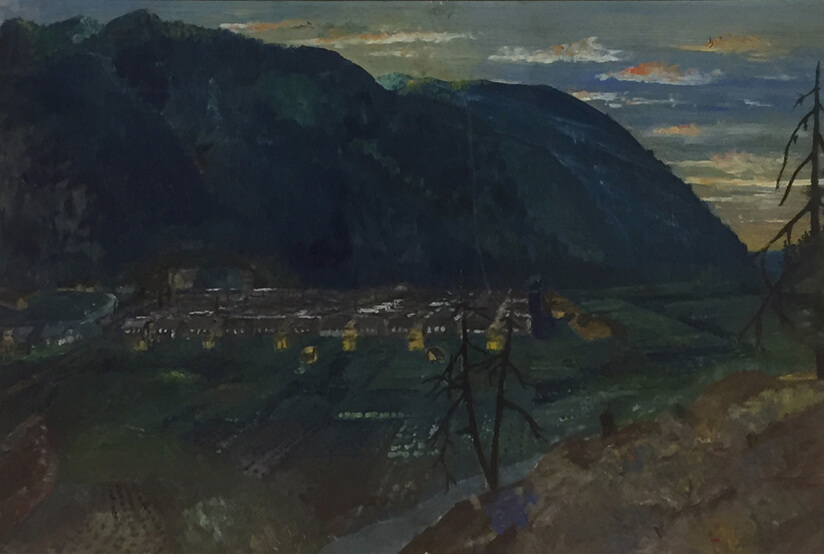 When Kazuo Nakamura (1926–2002) painted Tashme at Dusk, he was an eighteen-year-old resident of a Japanese internment camp—Tashme—near Hope, British Columbia. The work depicts the settlement at night, hemmed in by the mountains beyond. A few bands of light in the distant sky and yellow lamplight shining out from individual cabins provide limited illumination, and the scene is at once beautiful and claustrophobic.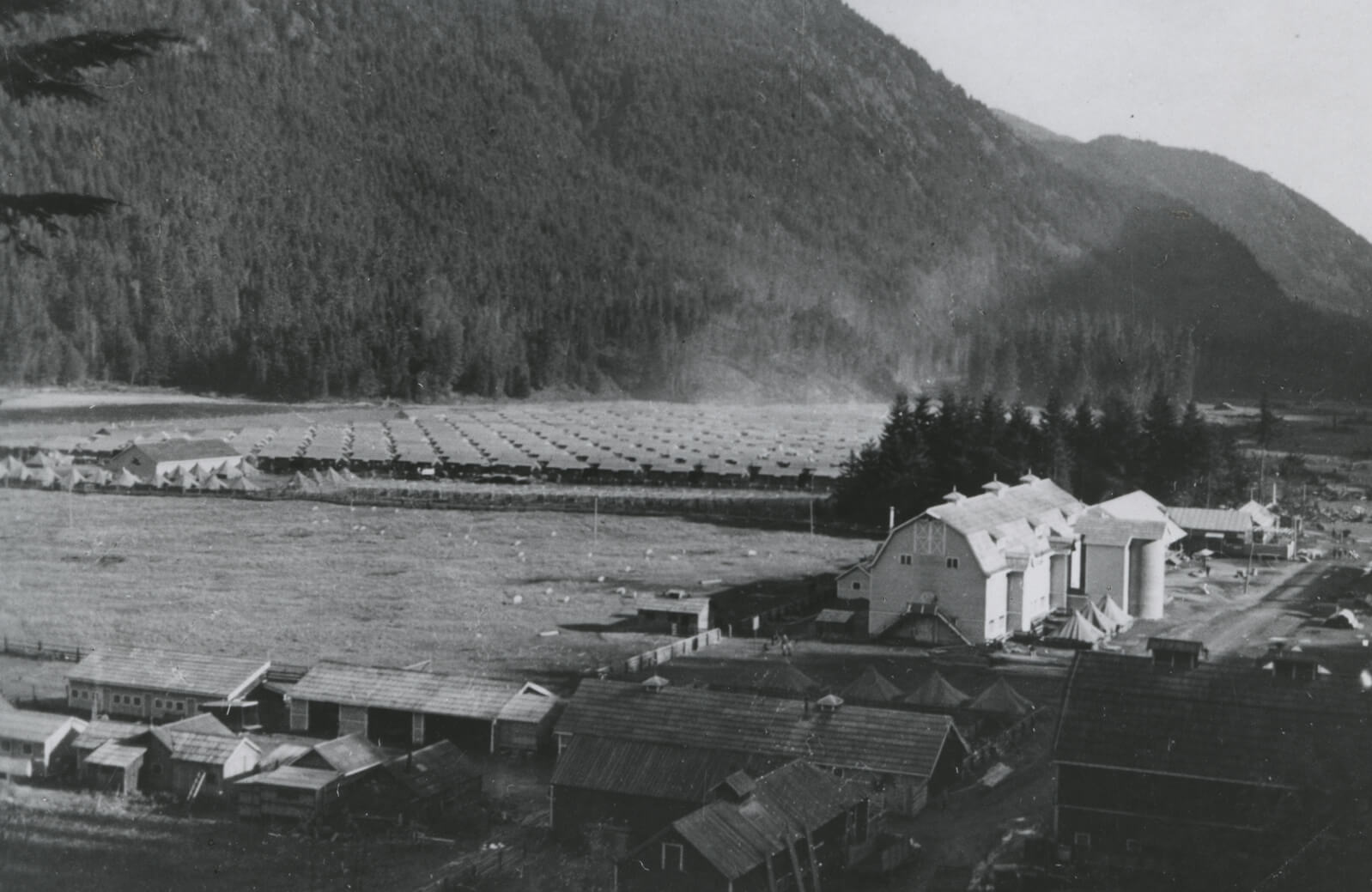 During the Second World War, around 22,000 Japanese Canadians were forcibly removed from their homes to internment camps because Canada was at war with Japan. Even though many had been born in Canada, their property was confiscated and they were interned as enemy aliens. In 1942, Nakamura and his family were sent from Vancouver to Tashme, where he worked during the day cutting lumber and clearing brush. Already interested in art, he purchased his supplies through Simpson's and Eaton's catalogues. Although he was able to paint only at day's end, art provided an essential escape. Tashme at Dusk may be a straightforward depiction of the camp as he saw it, but as a nocturne it still packs an emotional punch, not least because the pine tree to the right echoes the stalwart pine tree in Tom Thomson's The Jack Pine, 1916–17, itself born of war, in this case the First World War.
Nakamura left Tashme for Hamilton, Ontario, only a few months after this painting was completed, and he did not revisit it until 1986. In his new home, he continued to work during the day and paint at night. Nightfall, Hamilton, 1945, perhaps unsurprisingly shares much of the same elegiac mood as Tashme at Dusk. Three years after he painted this work he began to take classes at Toronto's Central Technical School, where, exposed to modern art, his landscapes became more abstract, his paintings ultimately earning him membership in the celebrated Painters Eleven. Security also came in Toronto, where he met other young Japanese Canadian artists and architects struggling with past wartime experiences, including Raymond Moriyama (b.1929).
Moriyama had similarly spent his teenage years in a Japanese internment camp in British Columbia, in his case Slocan. In uncertain times and already knowing he wanted to be an architect, he made himself a tree house, a place where he felt safe. At war's end, like Nakamura's family, he and his family relocated to Hamilton. Moriyama went on to achieve a stellar career as an internationally renowned architect of museums and embassies. Designing the new Canadian War Museum, which opened in 2005, brought his war memories to the forefront again. Instability and the memory of his wartime tree house are very much part of the museum's design aesthetic, with, for example, the prevalence of uneven floors and the asymmetry of Moriyama Regeneration Hall's tree-house–like roof trusses.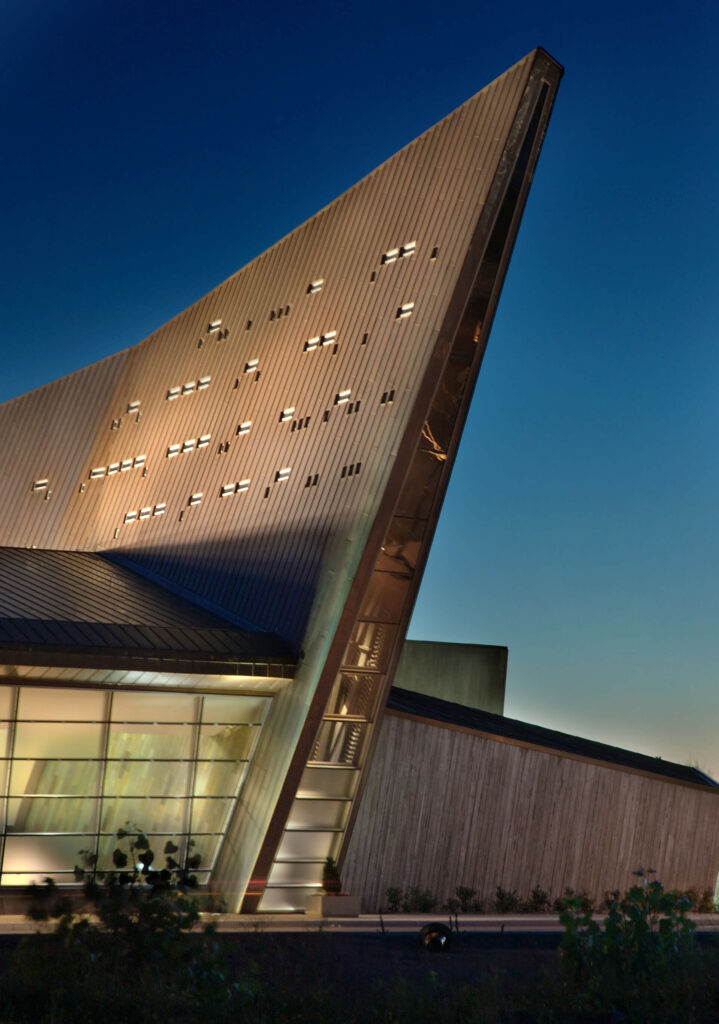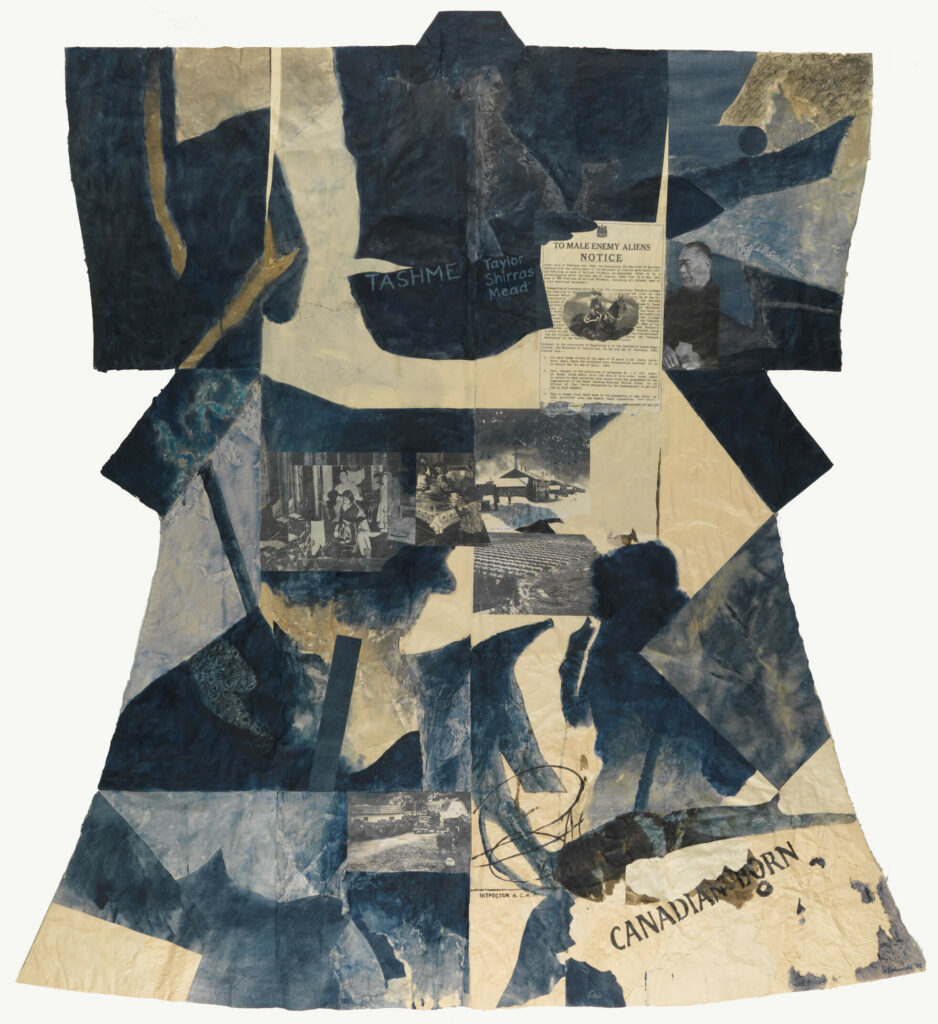 The Japanese Canadian internment experience continues to play a key role in Canadian art, as former internee Norman Takeuchi's (b.1937) Tashme, 2006, also demonstrates. Formed in the shape of a kimono, an iconic Japanese garment, Takeuchi's artwork invites us to reflect on the role wartime internment has played in the lives of Japanese Canadian artists.