"As an Anishinaabe (Ojibwa) man, I can't begin to describe the amount of pride I feel in my heart every time I look at Morrisseau's work. Aside from my appreciation of the gorgeous colours and composition, I have learned about the mythological figures of Anishinaabe culture through Morrisseau's paintings. When I see this particular series of paintings, I think back to his beginnings as an artist and how he forged the way for a whole line of Indigenous artists, and especially Anishinaabe artists. When he was starting out in the 1960s and '70s, he faced an incredible amount of pushback from his community for sharing the kinds of stories he was telling through his work. Our people had just gone though several generations of outsiders repressing and punishing those who told those traditional stories, so people were fearful. I find it so admirable that he was able to recognize that these legends and myths needed to be shared. And then he went a step further and mixed the traditions of European art with his own traditions as an Anishinaabe artist, and created this fusion that no one had ever seen before."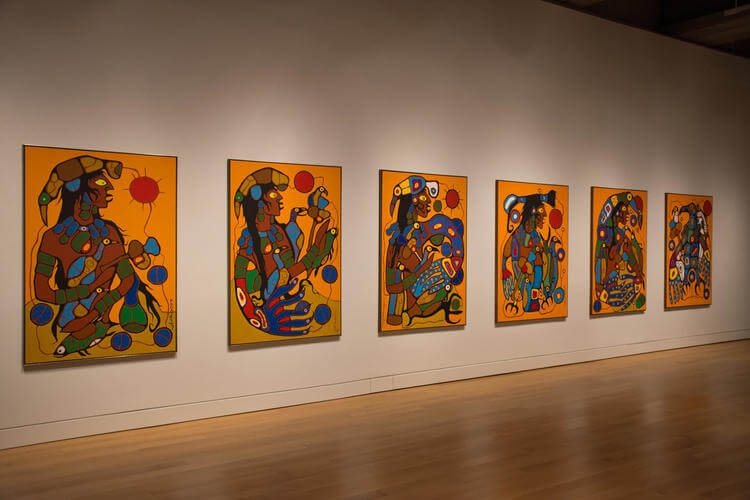 Duncan McCue is a journalist and host of Cross Country Checkup on CBC Radio.
Photo credit for Duncan McCue: CBC.