For What? 1918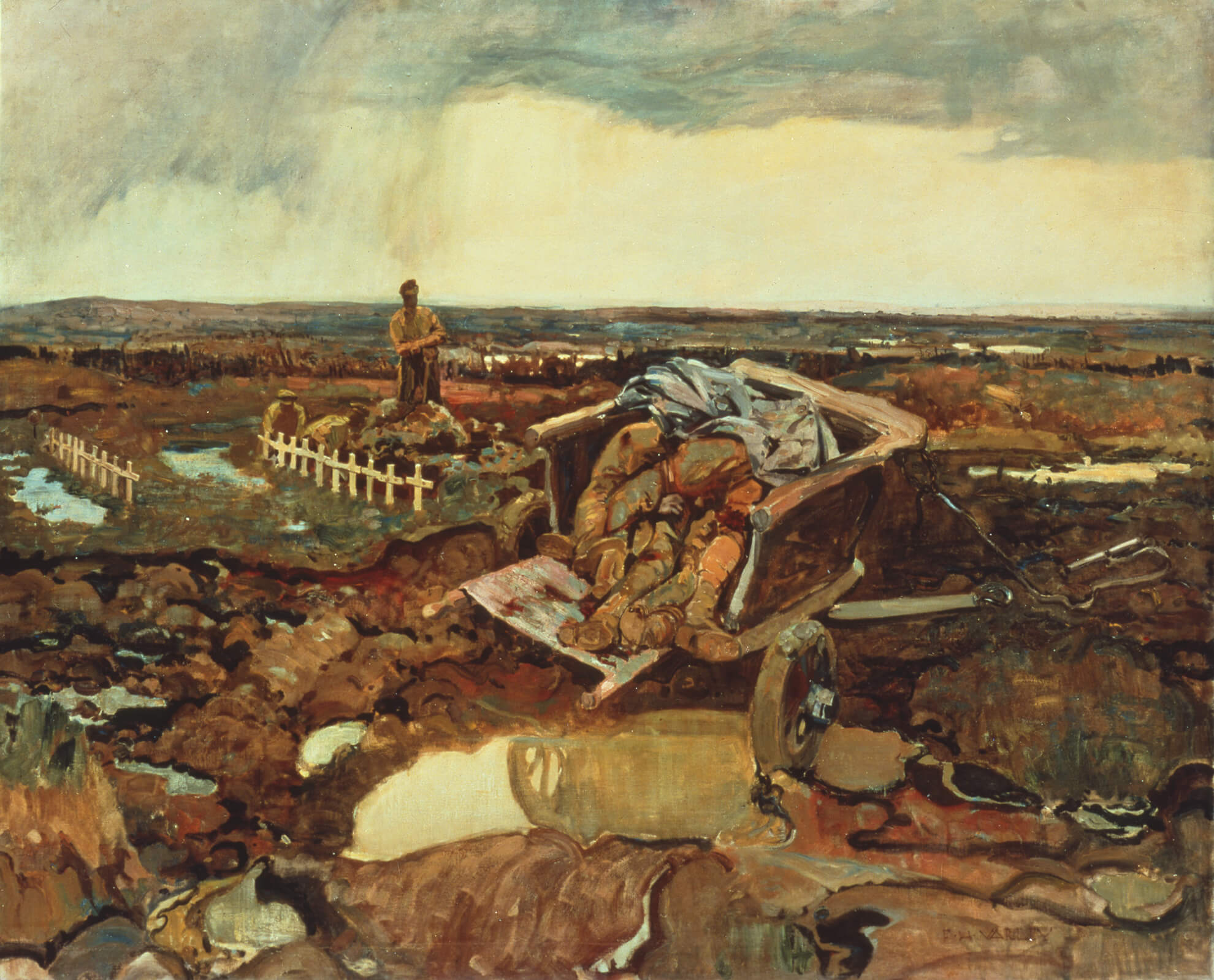 In For What? by Frederick Varley (1881–1969), a single gravedigger takes a rest from his labours, a cart full of bodies beside him. This magnificent painting allowed Varley to bring together the horrific scenes he had witnessed since his appointment as an official war artist earlier in 1918—rows of crosses like those depicted in the left background, mutilated bodies on swampy battlefields of churned mud, and dead horses' bones, as shells whistled by above.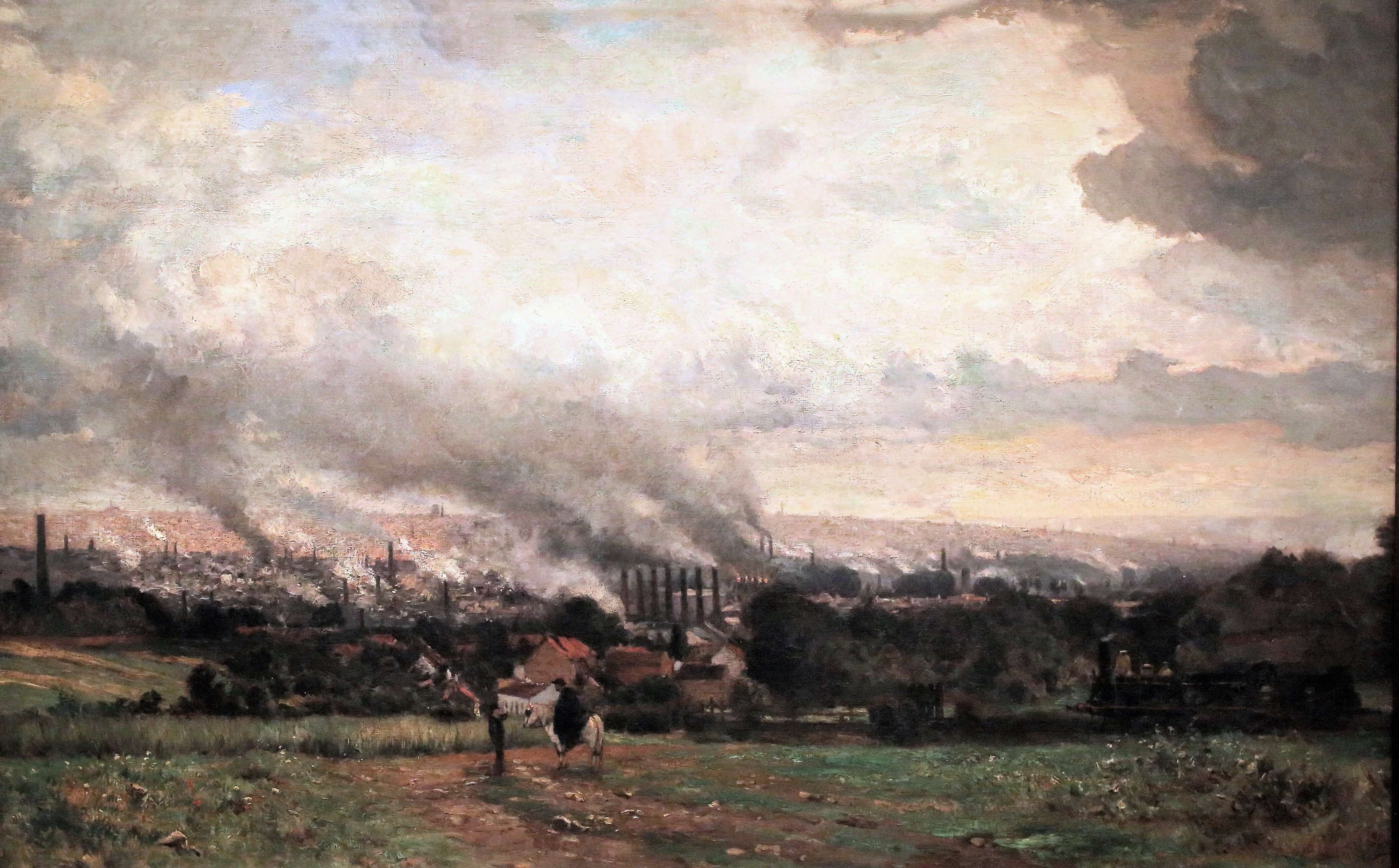 Although he does not refer to this particular painting by title, on December 27, 1918, Varley wrote to his wife, Maud: "I almost think I have something worthwhile—I certainly have something strange and incredulous—a photograph would be horrible of the same subjects because it would be deadly literal—I have escaped that and attained something worse—hopelessness and to get it I have had to live it." The power comes from his expressive use of paint.
What was Varley remembering as he laid bright viridian-green pigment over red, black, and brown brush strokes on the canvas? Was he recalling the recent impact of seeing A Copse, Evening, 1918, by A.Y. Jackson (1882–1974), with its similar palette? Through Jackson, he would have engaged with Impressionism and Expressionism, art movements Varley may have become aware of, along with the gloomy Belgian landscape tradition developed by painters like Constantin Meunier, during his art training in Antwerp. Was he remembering the dramatic and brilliantly hued depictions of northern Ontario storms and fires by Tom Thomson (1877–1917) and his responses to them when the two men painted together in Algonquin Park in 1914? Varley finished this canvas in London around Christmas 1918, lonely and missing his family and friends. With his religious background, was he thinking about the message of Christmas and wondering what kind of peace had come on November 11, and for whom?
For What? is one of the few official Canadian First World War paintings that does not hide the reality of battlefield death in images of ruins, blasted trees, and battle detritus—as Jackson did in A Copse, Evening. Powerful in both its subject and the question it asks, Varley's canvas inspired contemporary war artist Gertrude Kearns (b.1950) to create Saved: For What?, 2011. Kearns's portrait of a dying triple-amputee, bandaged completely out of recognition as he lies in a hospital bed, also asks whether such a fate is worth the fight.