Women Making Shells 1919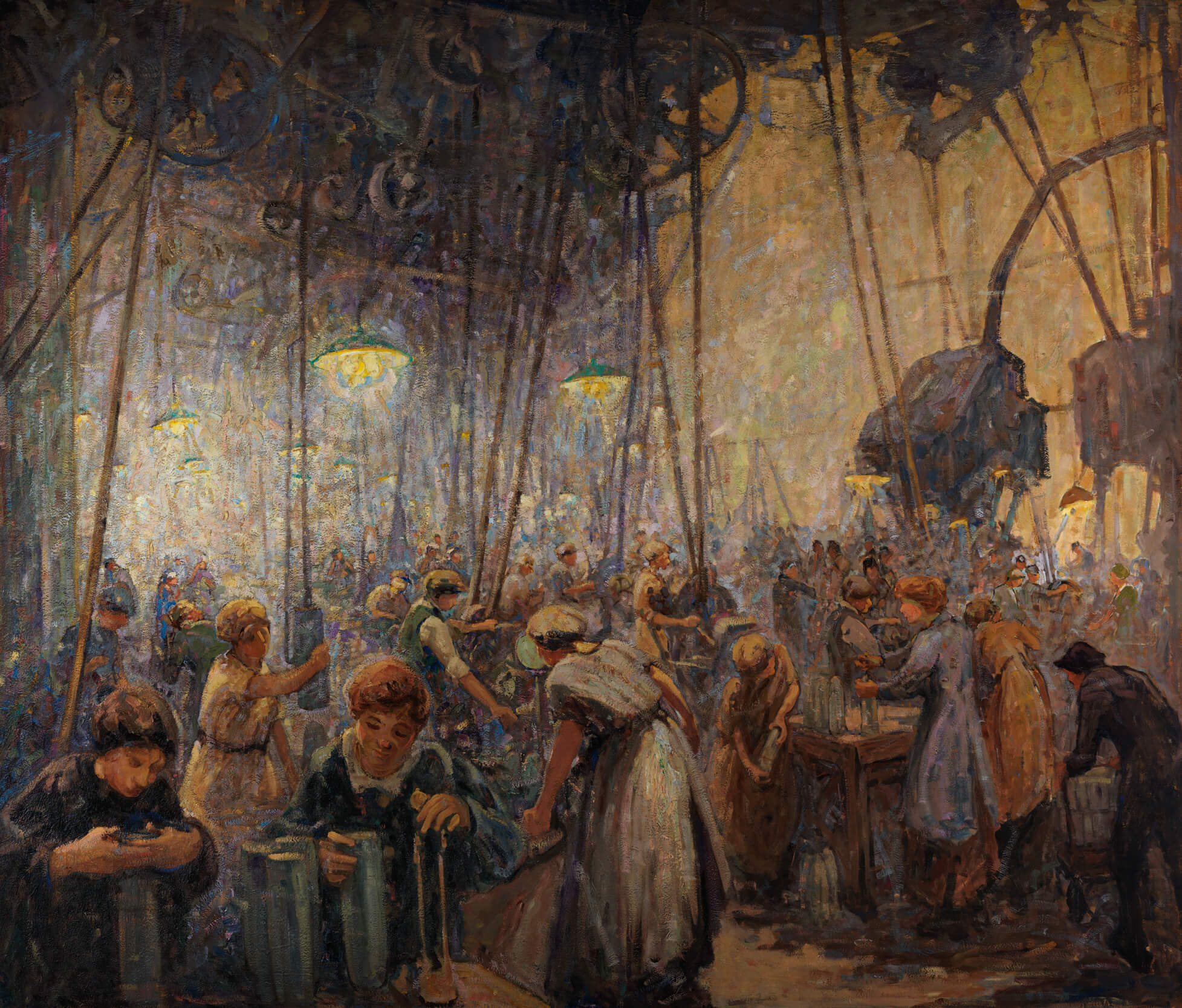 The large and atmospheric canvas Women Making Shells by Henrietta Mabel May (1877–1971) depicts a noisy, machine-filled shell factory in Montreal. In 1918, when the Canadian War Memorials Fund commissioned a painting of women's munitions work from May, the organizers obtained permission for her to sketch in the Canadian Pacific Railway Angus shops and the Northern Electric plant. As she was a prominent member of Montreal's art scene, known for her industrial landscape and harbour scenes, the subject of women's wartime labour suited her skills and interests.
Although many women were employed in factory work before the war, following its outbreak approximately 12,000 women entered the munitions workforce, making them among the most highly visible of wartime female workers. Depictions of these workers were popular, appearing in film, photography, and print propaganda as well as art. It was dangerous work, owing to the chemicals. Many women fell ill with toxic jaundice as the chemical Trinitrotoluene used in shell manufacturing turned their skin yellow. It also affected their hair colour and caused liver damage.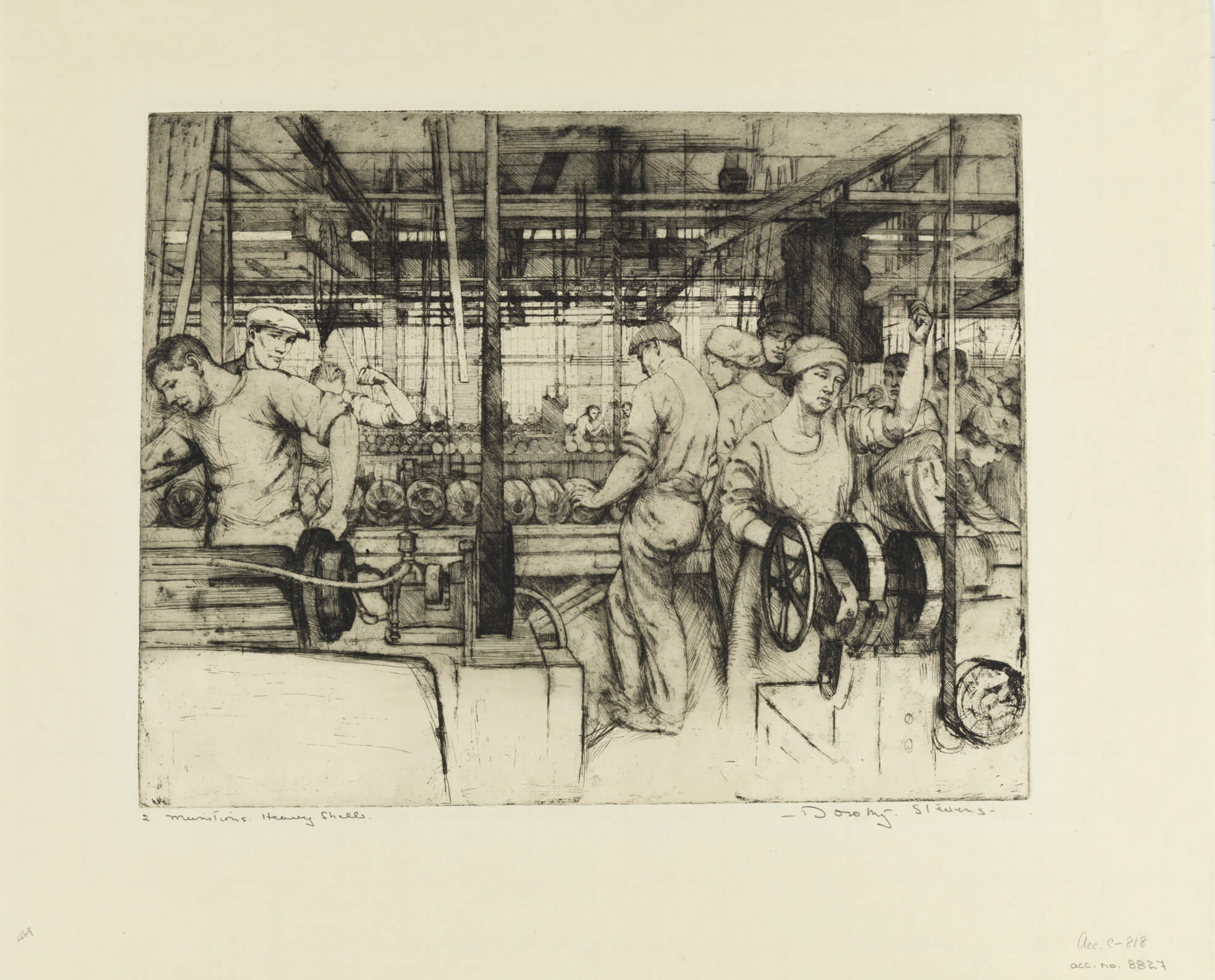 Women Making Shells displays May's interest in Impressionism: the scattered light and textured brushwork highlight her subject and link the painting to Halifax war works such as Convoy in Bedford Basin, c.1919, by Arthur Lismer (1885–1969) and The Convoy and The Entrance to Halifax Harbour, both 1919, by A.Y. Jackson (1882–1974). These war canvases reinforce the conclusion that the war work completed in Canada by Canadian artists was generally more advanced in approach than the more documentary works they painted overseas. Arguably, for Jackson, the Halifax setting of rippling, reflective water and big skies framing dazzle-painted ships permitted a more modern approach, in contrast to the flattened, mud-drenched battlefields under lowering skies, which recalled the gloomy Hague School canvases so popular in prewar Canadian collecting circles.
The Canadian War Memorials Fund was also able to offer unprecedented First World War commissions to three other women artists, although the authorities considered it too dangerous for them to work overseas. Frances Loring (1887–1968) and Florence Wyle (1881–1968) sculpted one pair and thirteen individual figures of munitions and farm labourers at work that were subsequently cast in bronze. Dorothy Stevens (1888–1966) made prints based on her drawings of a Toronto aircraft factory and a munitions factory—for example, Munitions – Heavy Shells, c.1918, which depicts women working in a weapons factory.