Copyright et mentions
Remerciements
De l'auteure
Je remercie sincèrement Mark Cheetham et Sara Angel de m'avoir donné l'occasion de travailler à ce projet et de faire connaître l'héritage d'Emily Carr à de nouveaux lecteurs. J'exprime ma plus profonde gratitude à l'armée de spécialistes de Carr dont les recherches et le dévouement dans le passé m'ont aidée dans mes propres travaux, particulièrement Gerta Moray, Ian Thom, Charles Hill, Kathryn Bridge, Peter Macnair, Jay Stewart, Johanne Lamoureux, Marcia Crosby et la succession de Doris Shadbolt. J'exprime aussi toute mon appréciation à Joan Borsa, Marianne Nicolson et Mary Kavanagh pour les connaissances, l'encouragement et les conversations au sujet de Carr. Enfin, je dis un grand merci à mes réviseures, Rosemary Shipton et Meg Taylor, pour leur travail acharné et les discussions passionnantes.

De l'Institut de l'art canadien
La production de ce livre d'art en ligne a été rendue possible grâce à BMO Groupe financier, principal commanditaire du Projet de livres d'art canadien en ligne, et à la Fondation Audain, commanditaire de l'ouvrage Emily Carr. Sa vie et son œuvre. L'Institut de l'art canadien exprime sa plus vive gratitude aux autres commanditaires de la saison 2014-2015 : Aimia, Gluskin Sheff + Associates Inc., la Fondation Hal Jackman, Phyllis Lambert, le Groupe Banque TD, Toronto Friends of the Visual Arts et la Succession de Harold Town.
Nous remercions chaleureusement les mécènes fondateurs de l'Institut de l'art canadien : Sara et Michael Angel, Jalynn H. Bennett, la Fondation de la famille Butterfield, David et Vivian Campbell, Albert E. Cummings, Kiki et Ian Delaney, la famille Fleck, Roger et Kevin Garland, Michelle Koerner et Kevin Doyle, Phil Lind, Sarah et Tom Milroy, Charles Pachter, Gerald Sheff et Shanitha Kachan, Sandra L. Simpson ainsi que Robin et David Young; sans oublier, bien entendu, les mécènes partenaires fondateurs : la Fondation Pierre Elliott Trudeau et Partners in Art.
Pour terminer, l'IAC tient à souligner le généreux soutien des organismes suivants : l'Art Gallery of Greater Victoria (Michelle Jacques et Stephen Topfer), l'Art Gallery of Hamilton (Christine Braun), le Musée des beaux-arts de l'Ontario (Jim Shedden et Ebony Jansen), l'Auckland Art Gallery Toi o Tāmaki (Geoffrey Heath), l'Audain Art Museum (Barbara Binns), The Fergusson Gallery (Amy Waugh), le Jeff Wall Studio, la Collection McMichael d'art canadien (Janine Butler et Ki-in Wong), le Musée des beaux-arts du Canada (Kristin Rothschild et Raven Amiro), le Royal British Columbia Museum (Kathryn Bridge et Kelly-Ann Turkington), le Seattle Art Museum (Matt Empson), l'Université de Toronto (Heather Pigat et Daniella Sanader) et la Vancouver Art Gallery (Danielle Currie).
---
Sources photographiques
Tout a été fait pour obtenir les autorisations de tous les objets protégés par le droit d'auteur. L'Institut de l'art canadien corrigera volontiers toute erreur ou omission.
---
Mention de source des images des bannières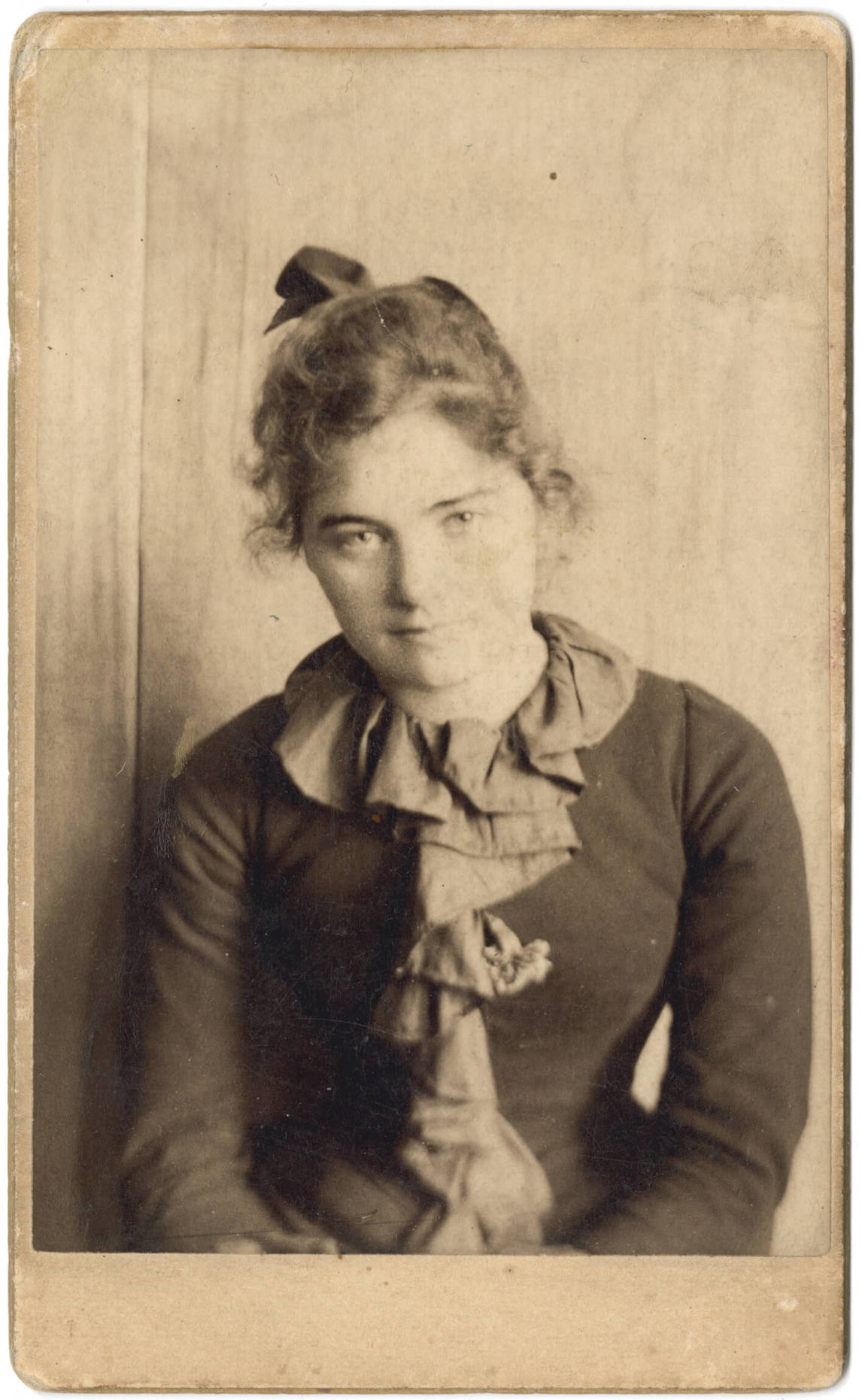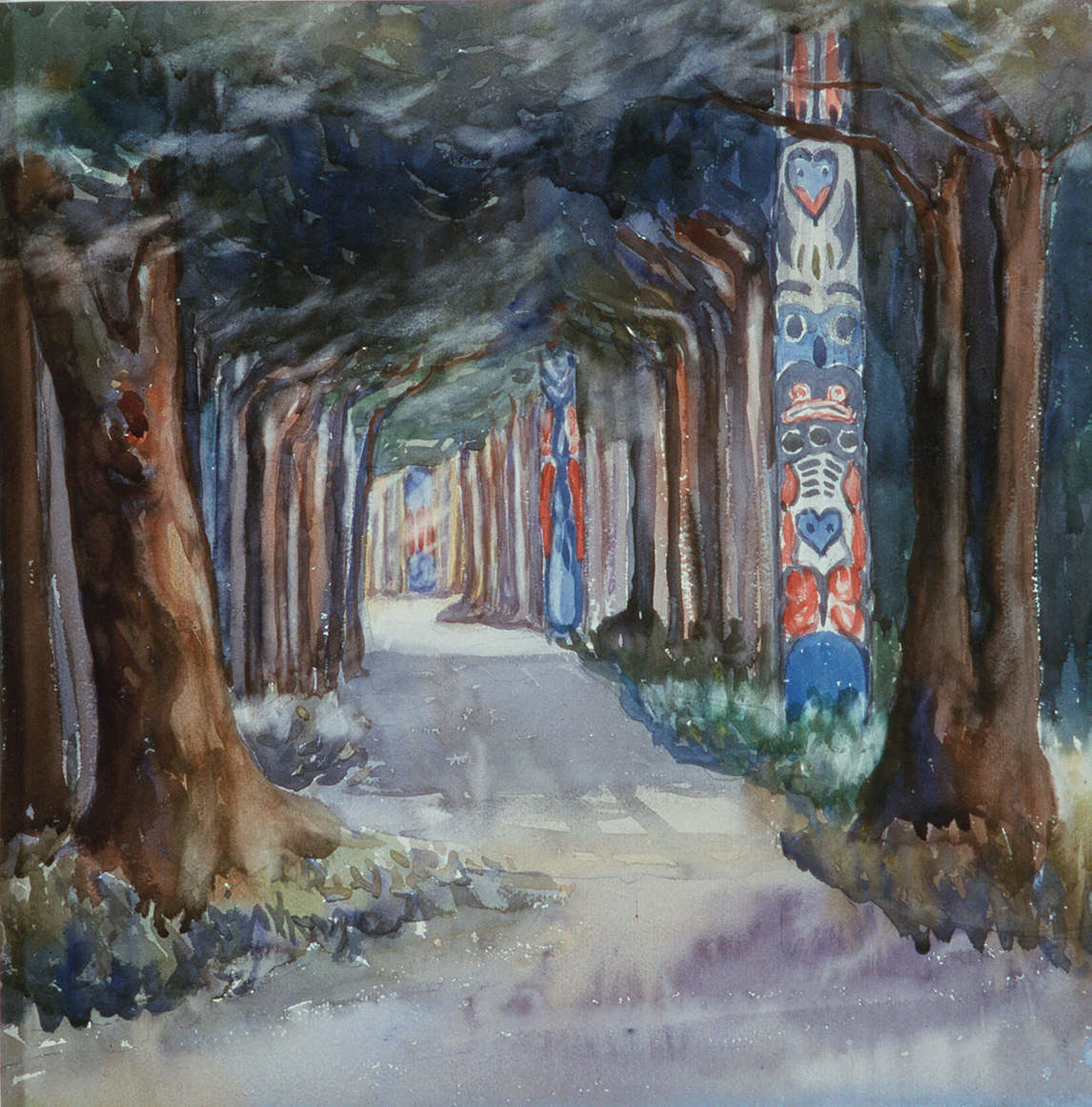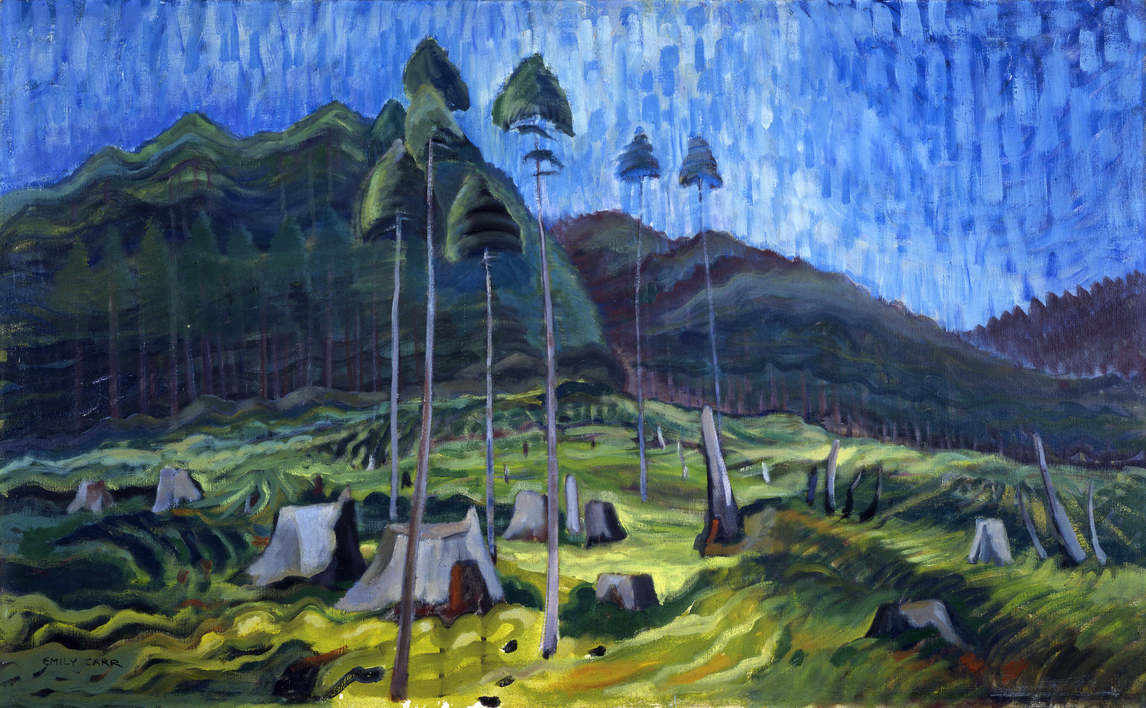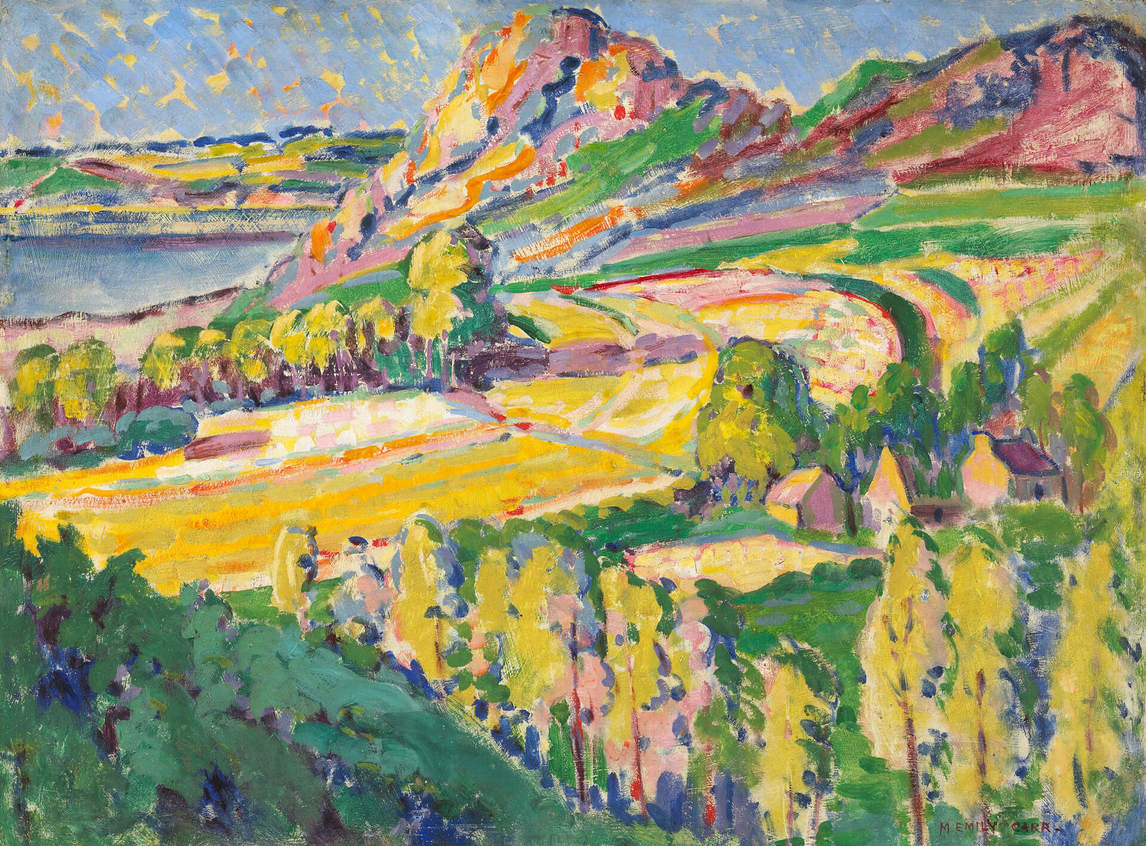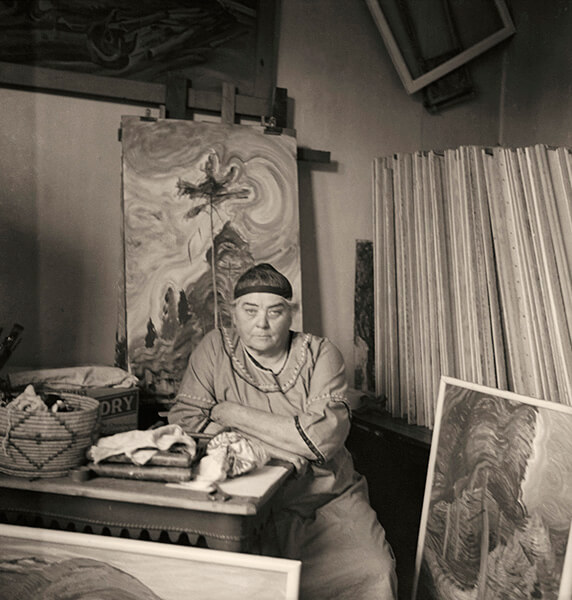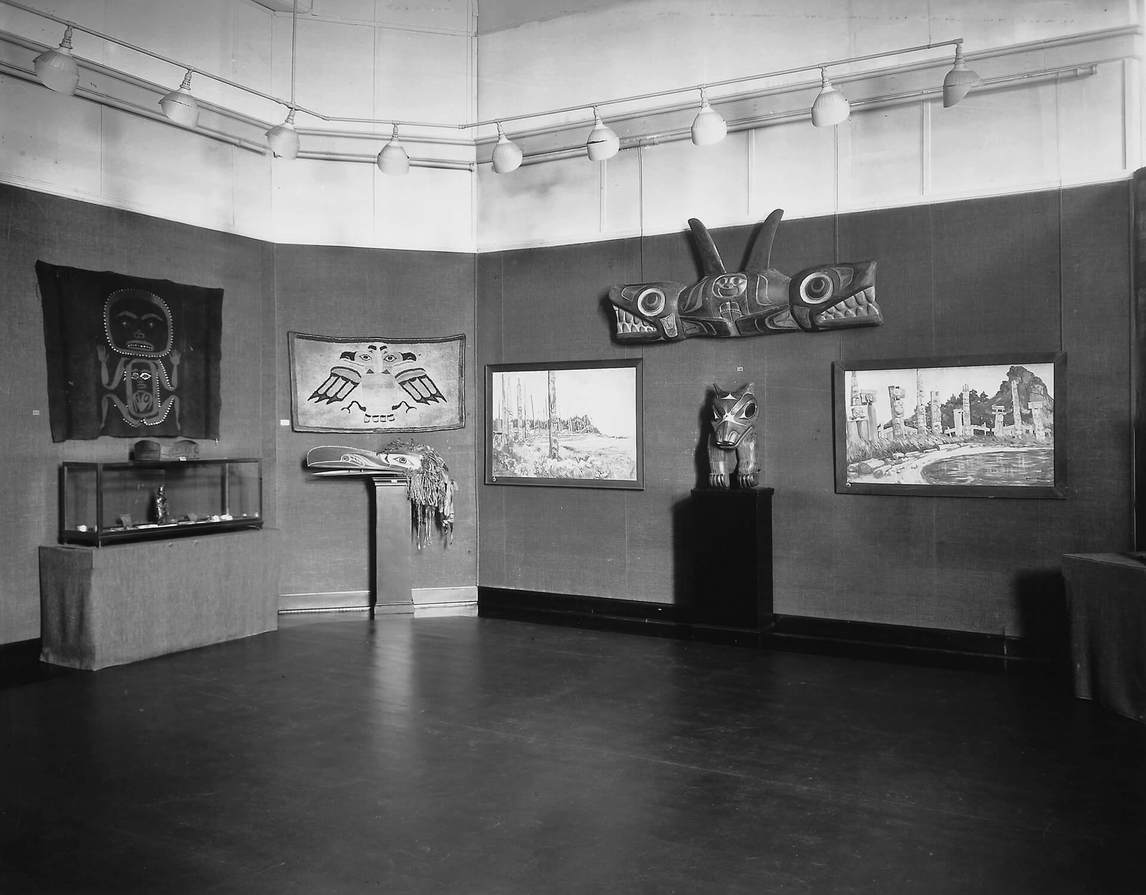 ---
Mention de source des œuvres d'Emily Carr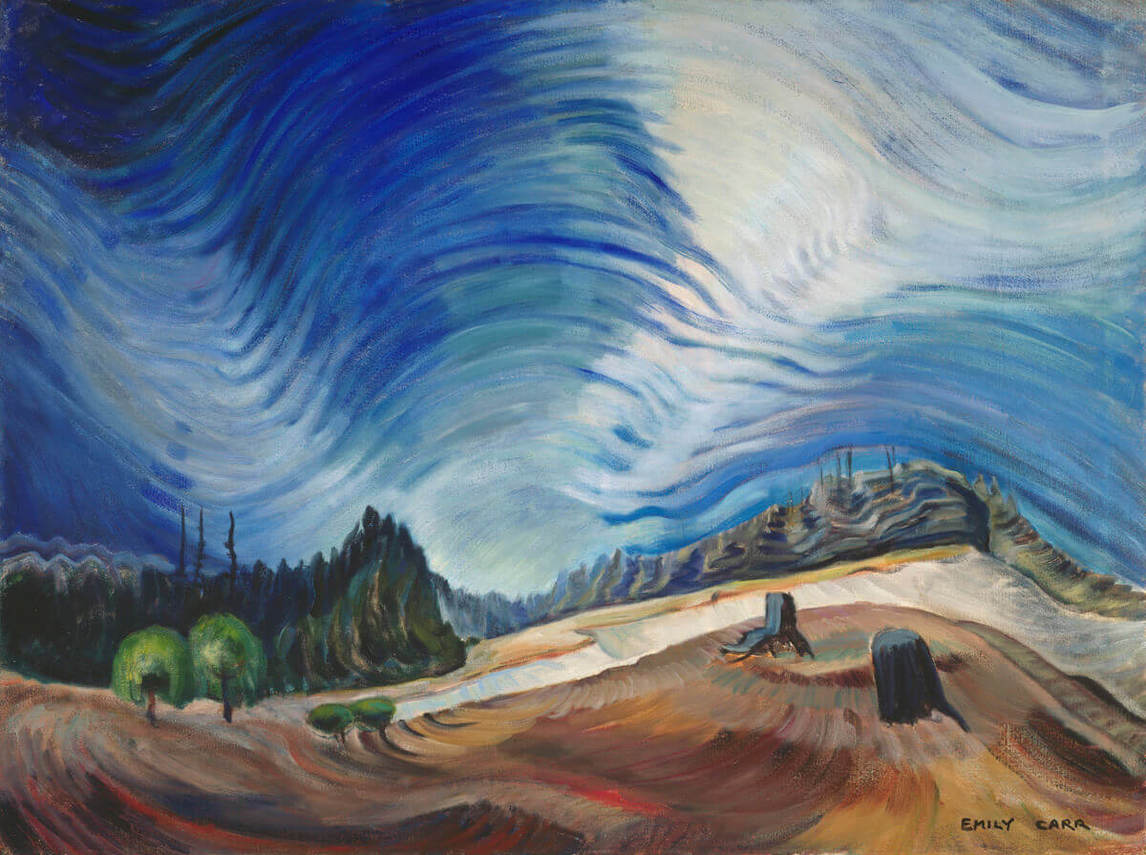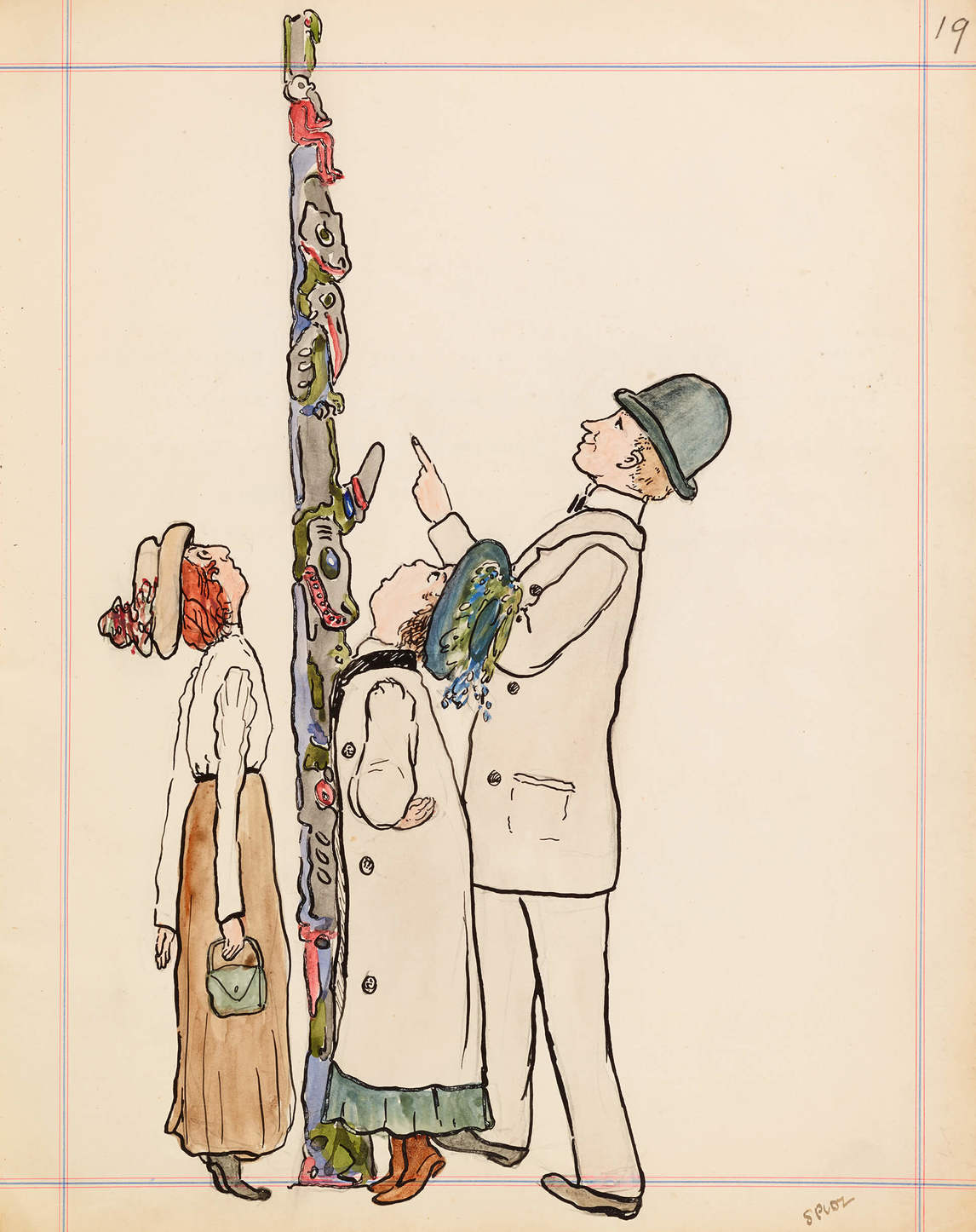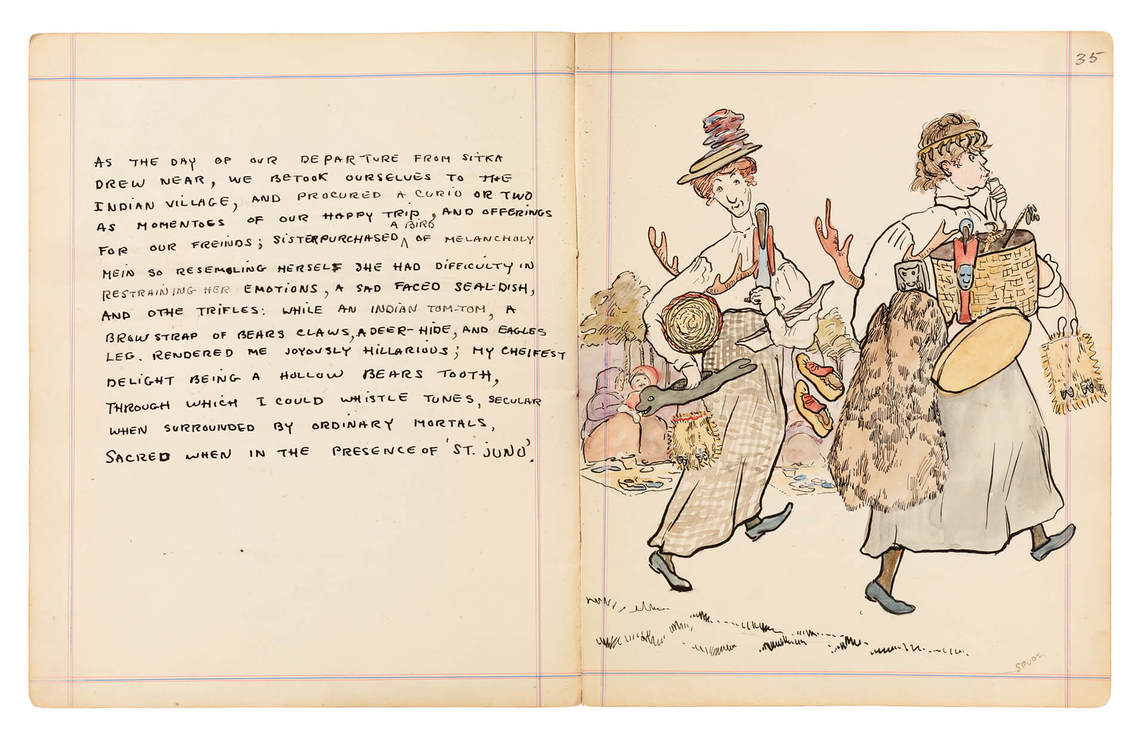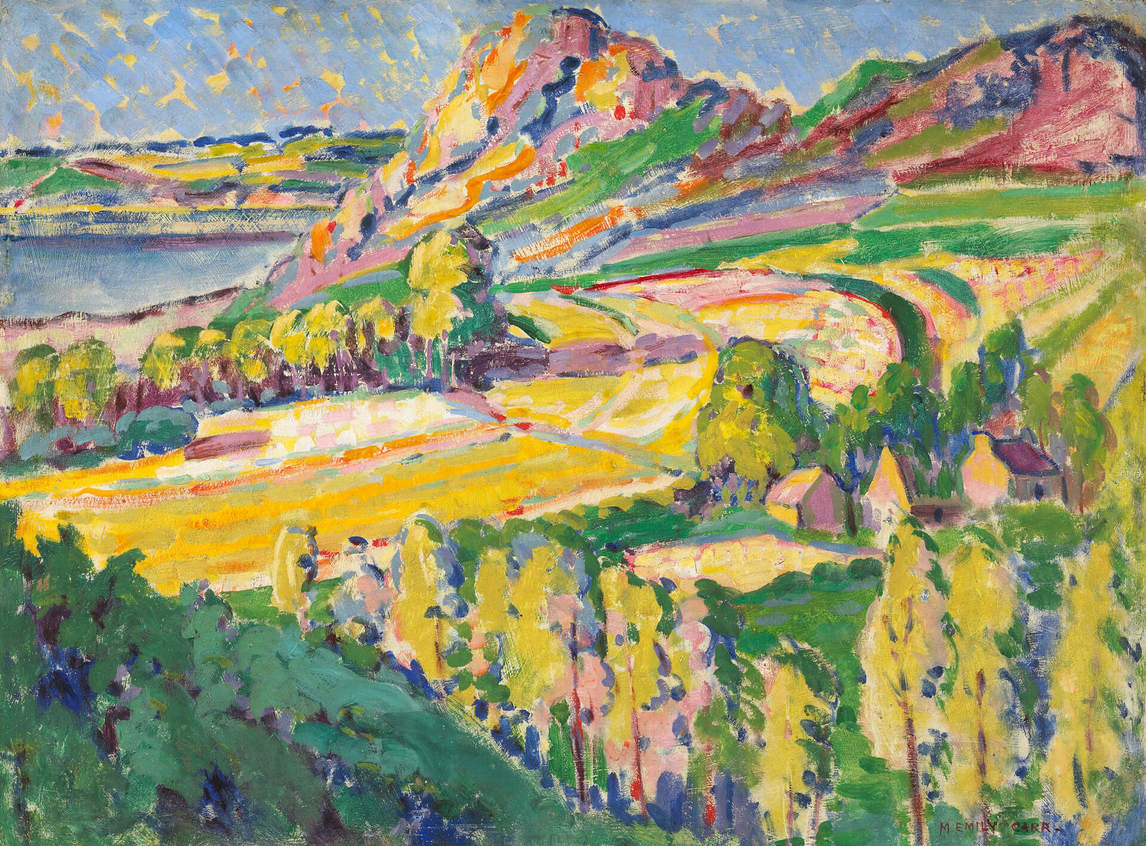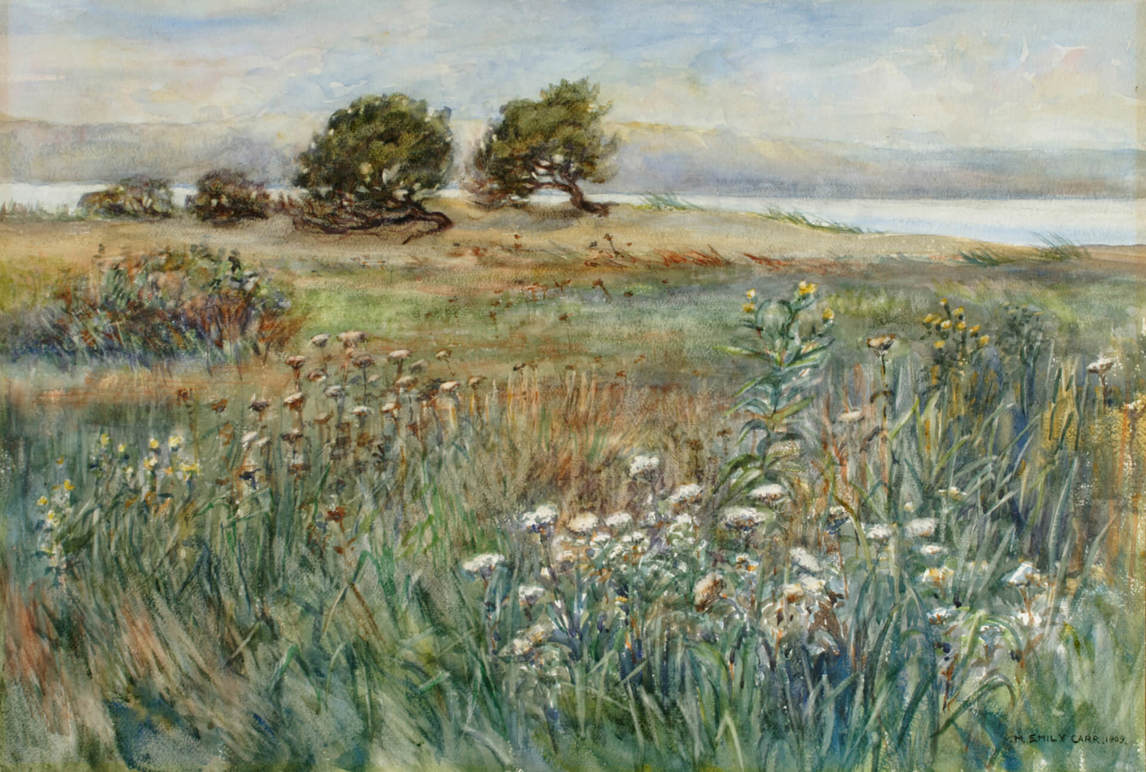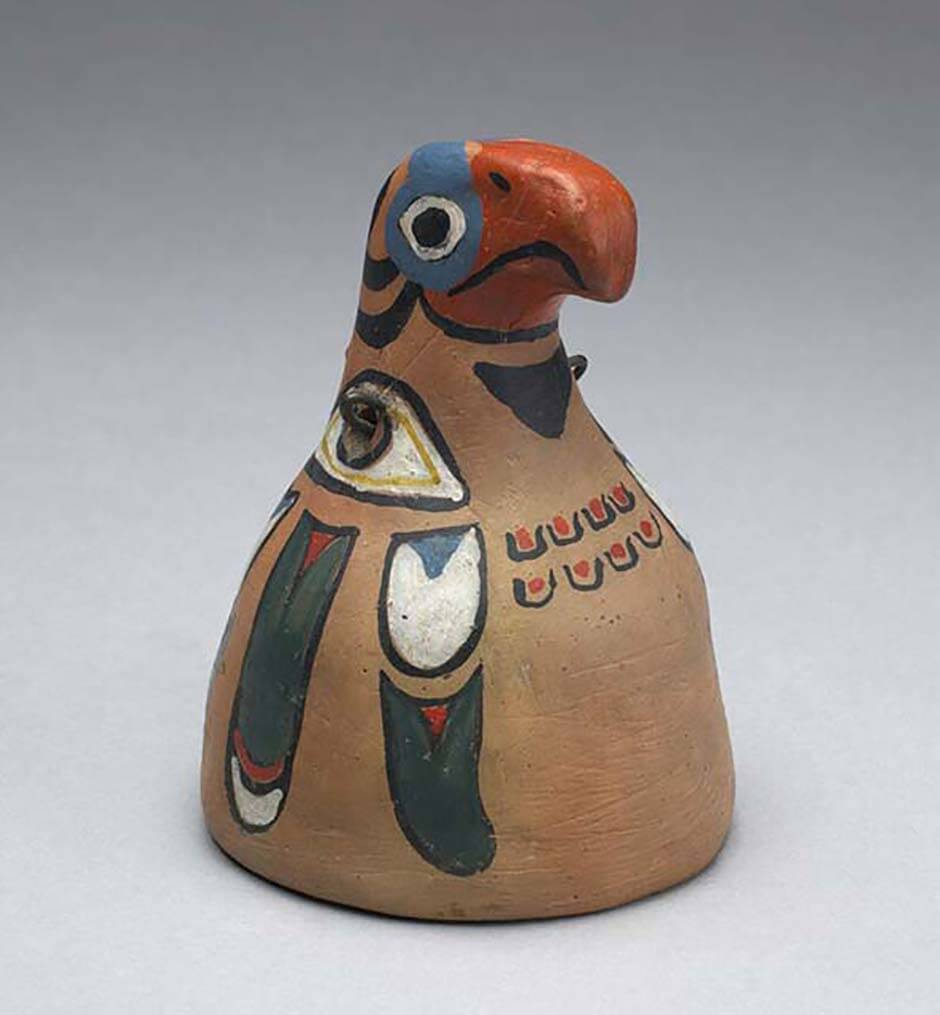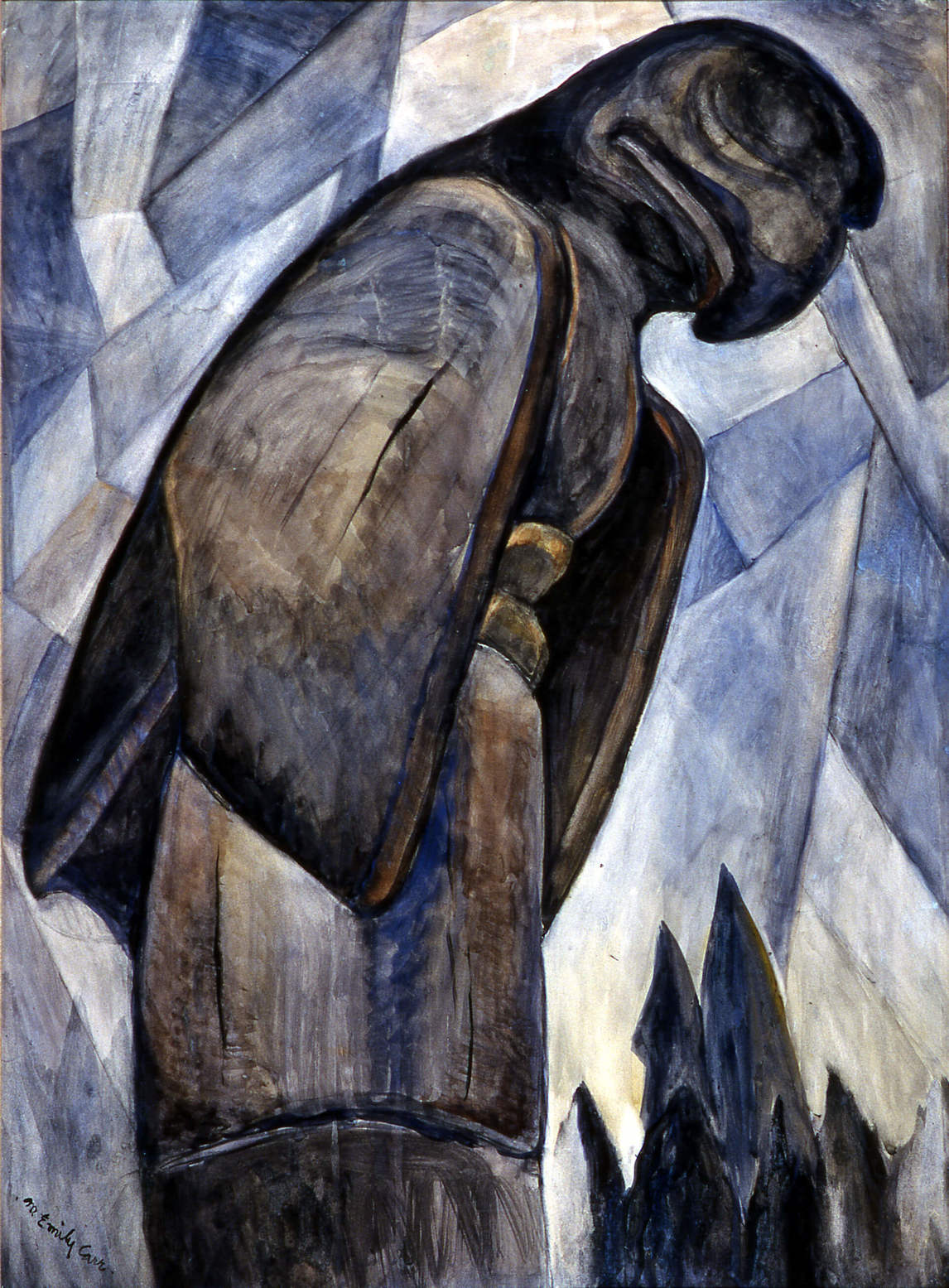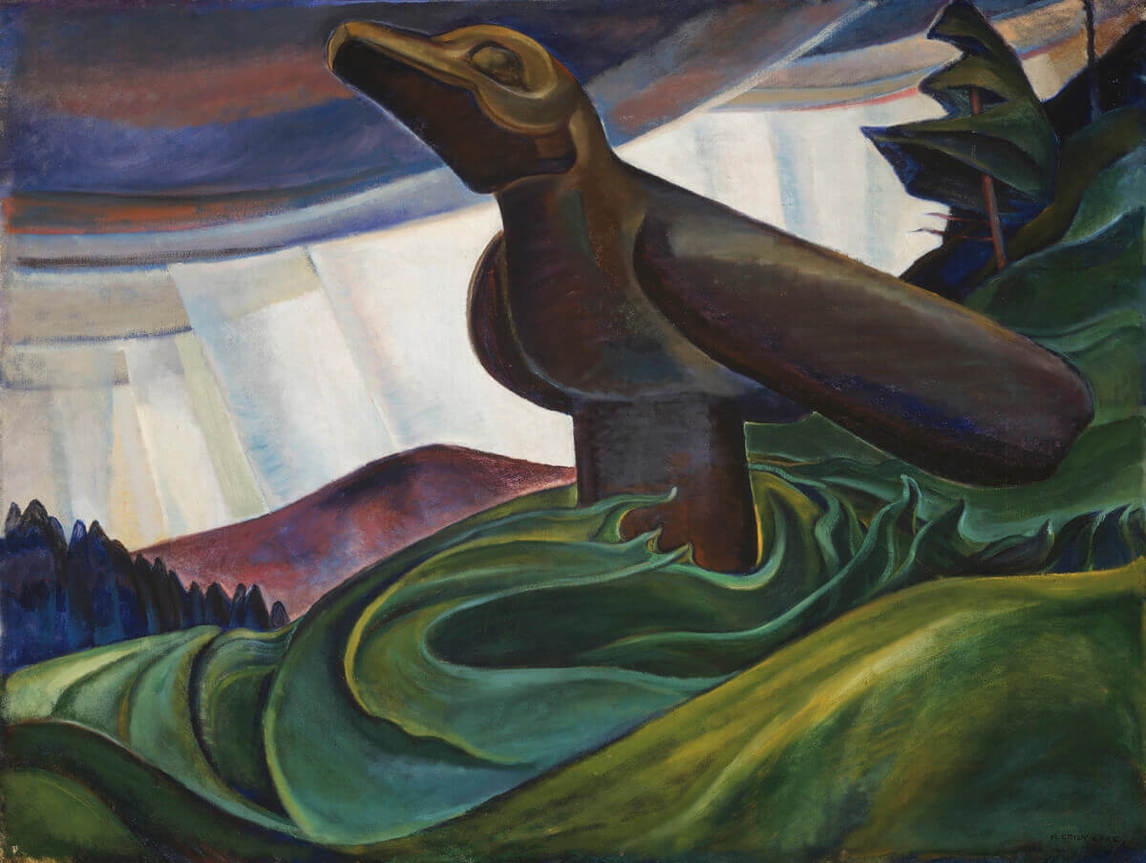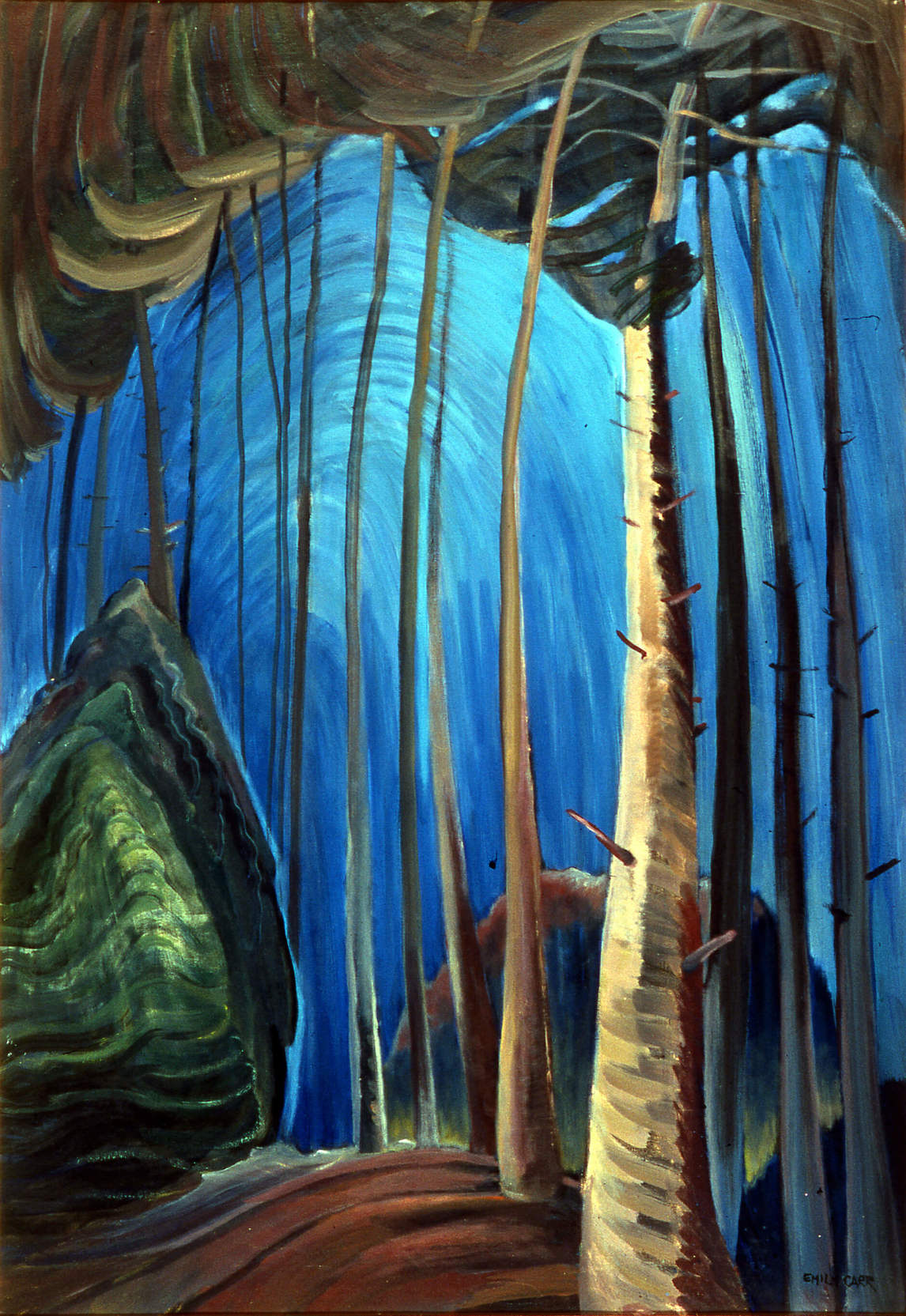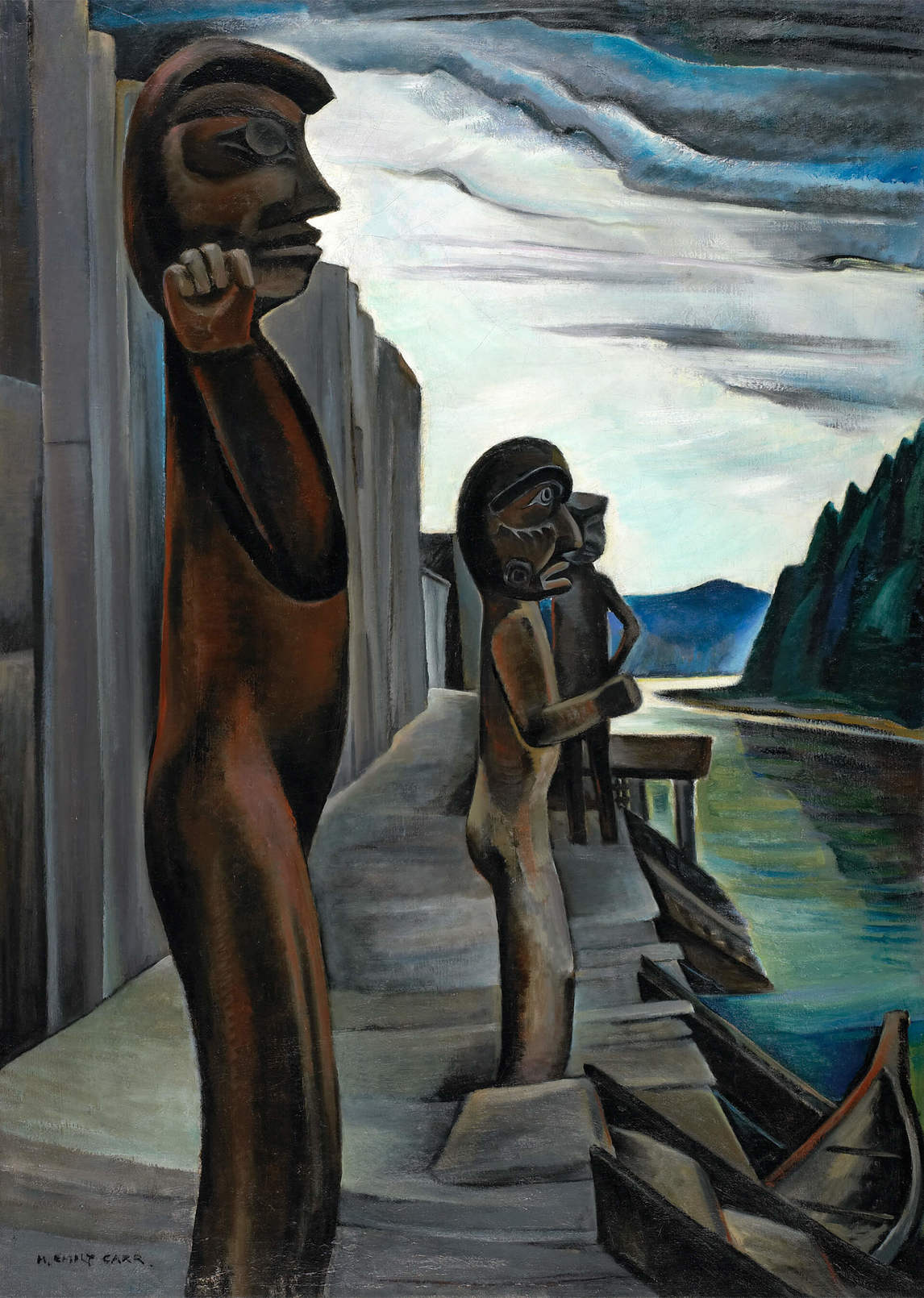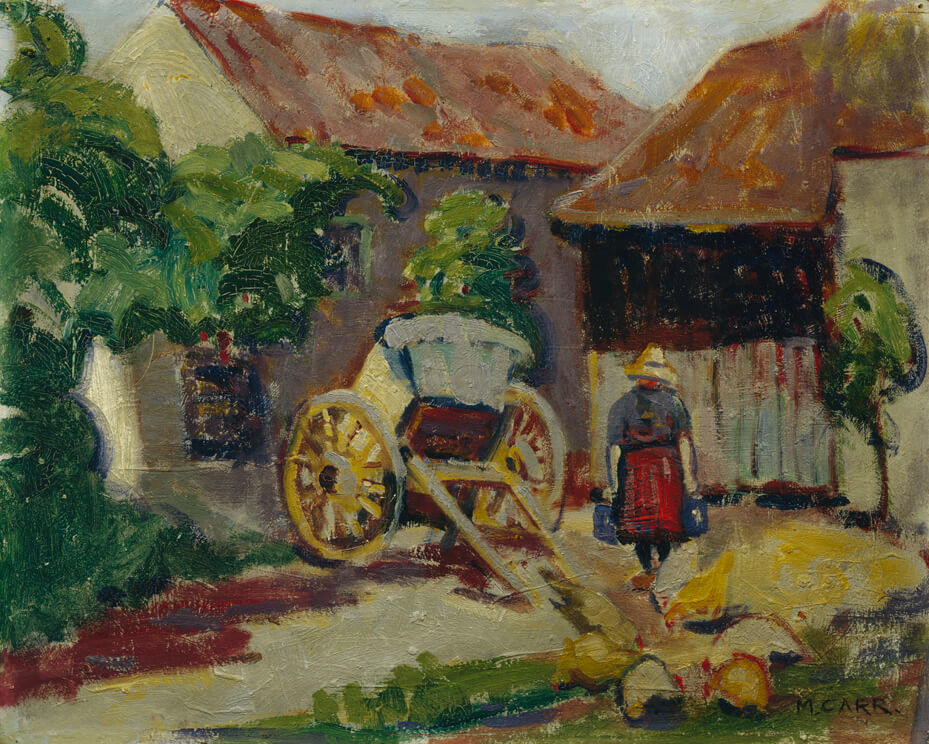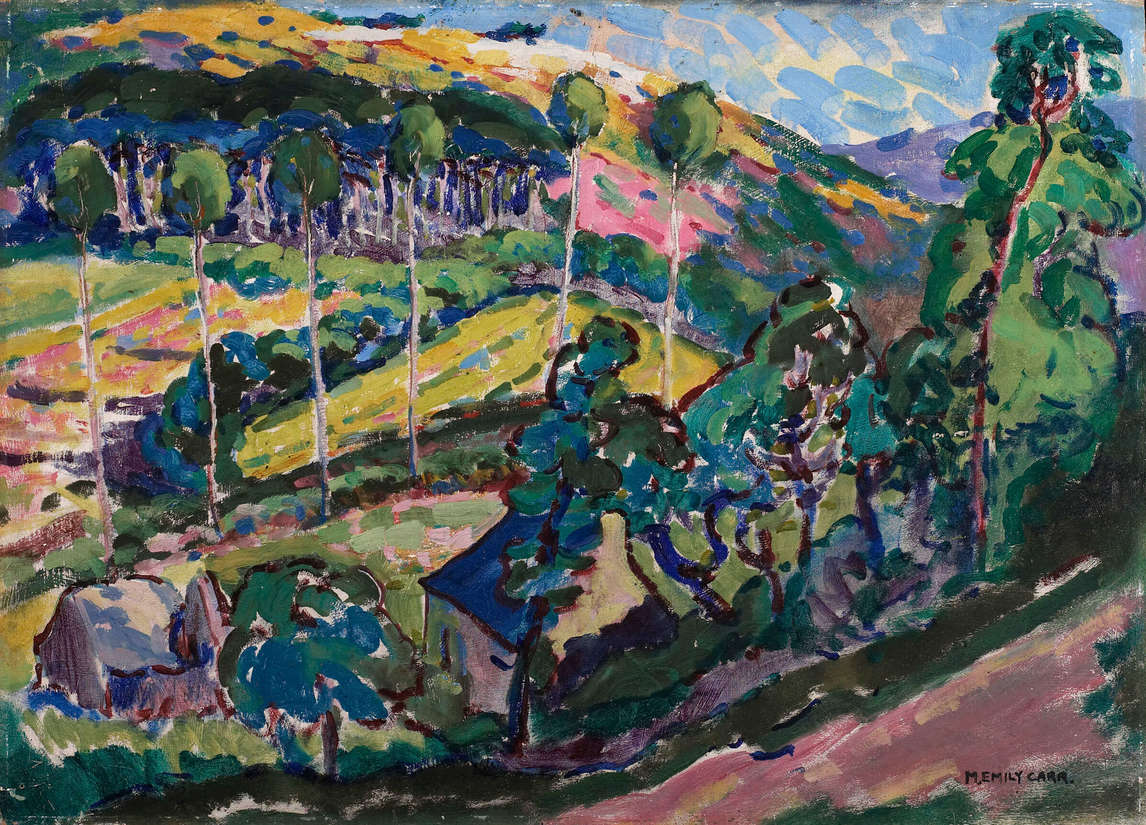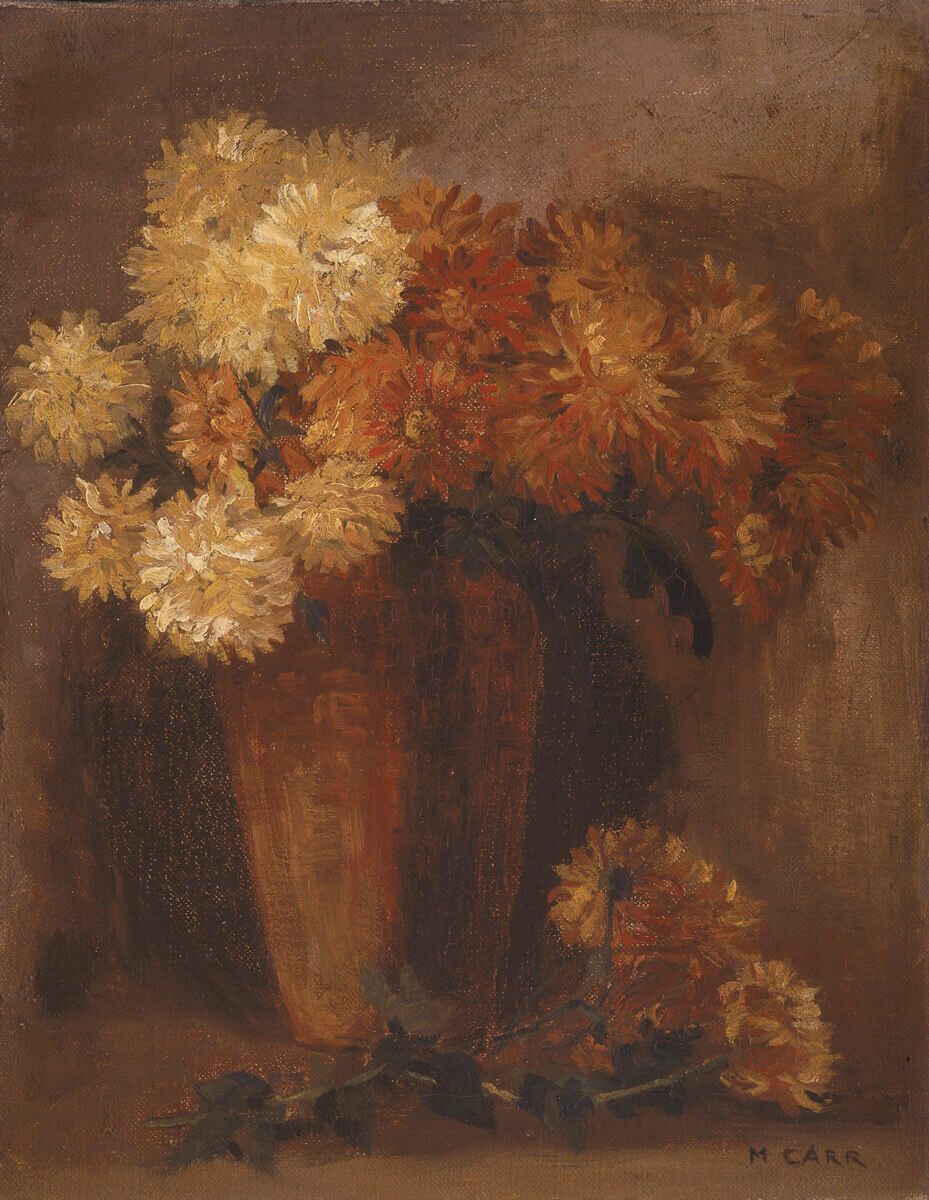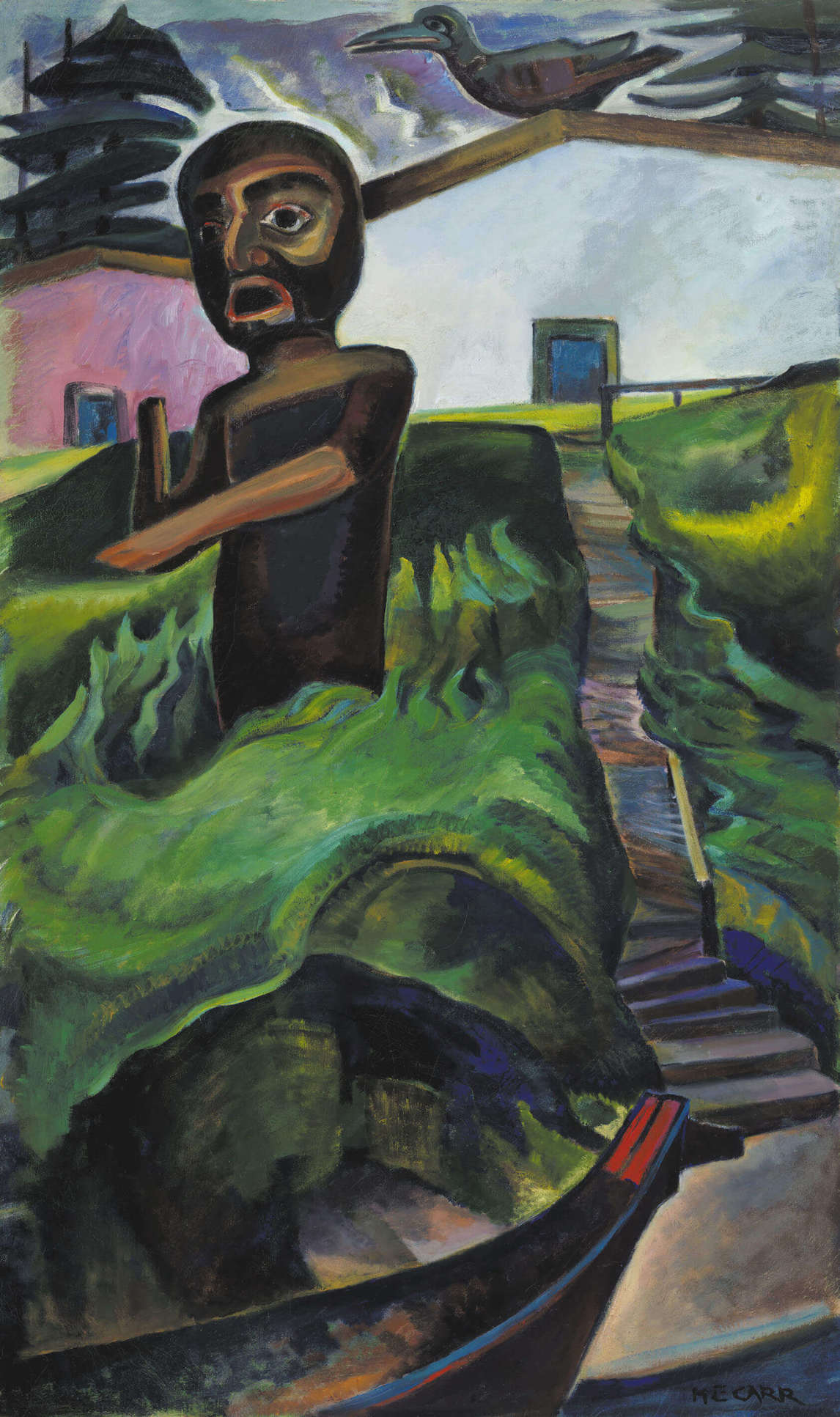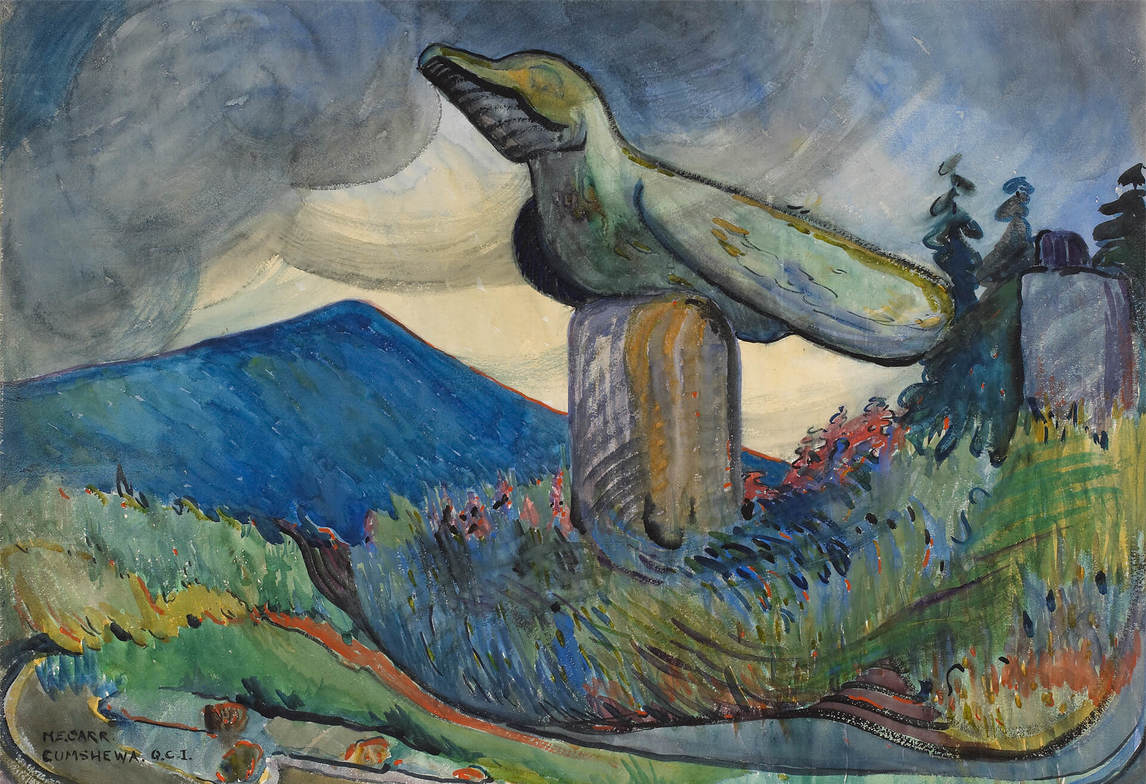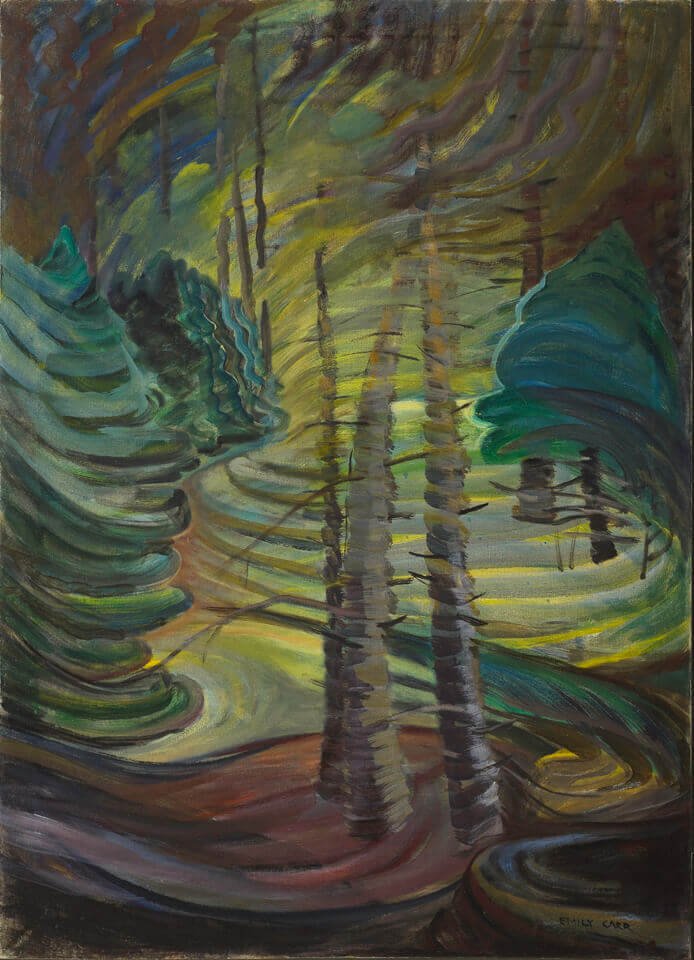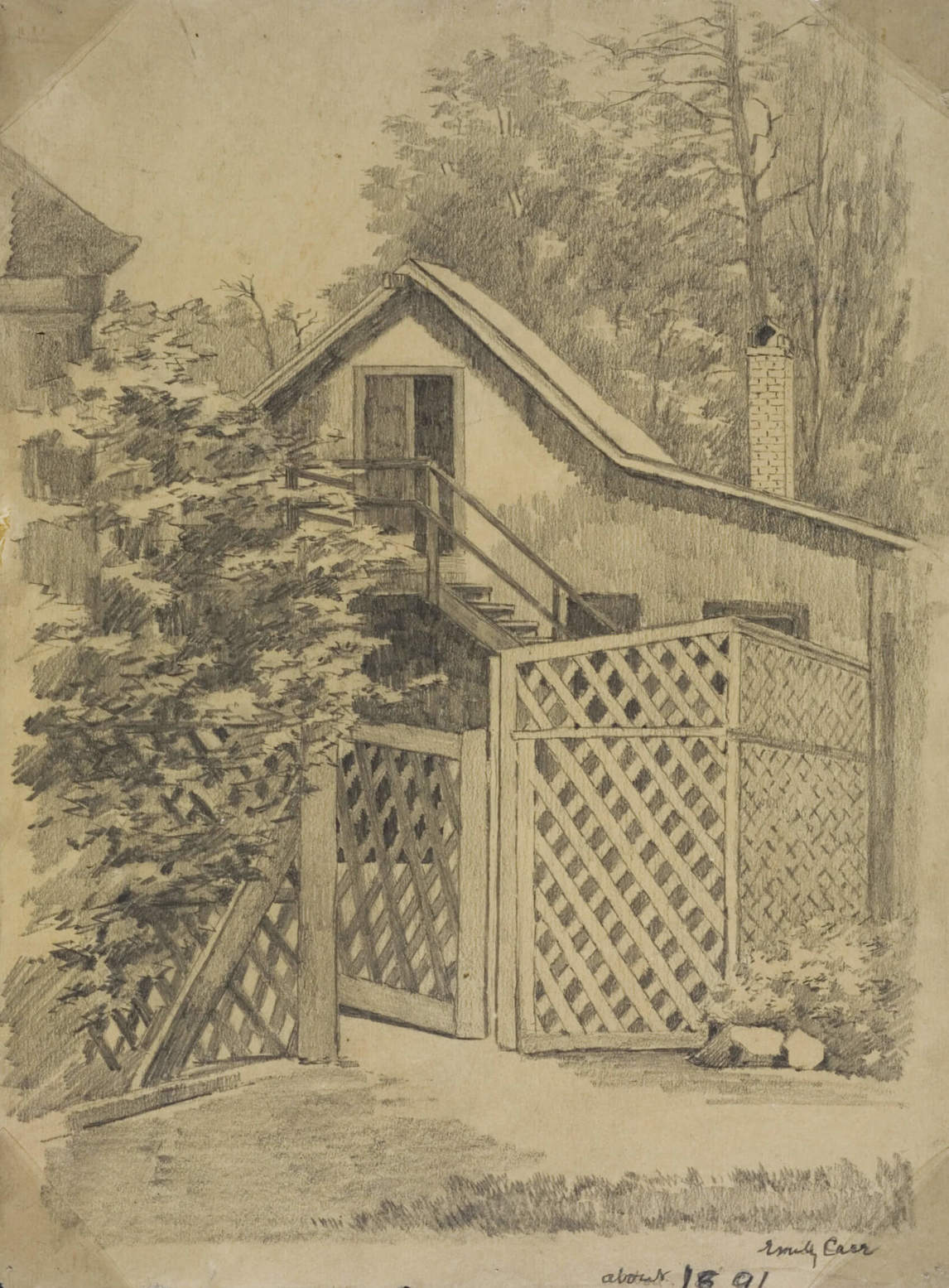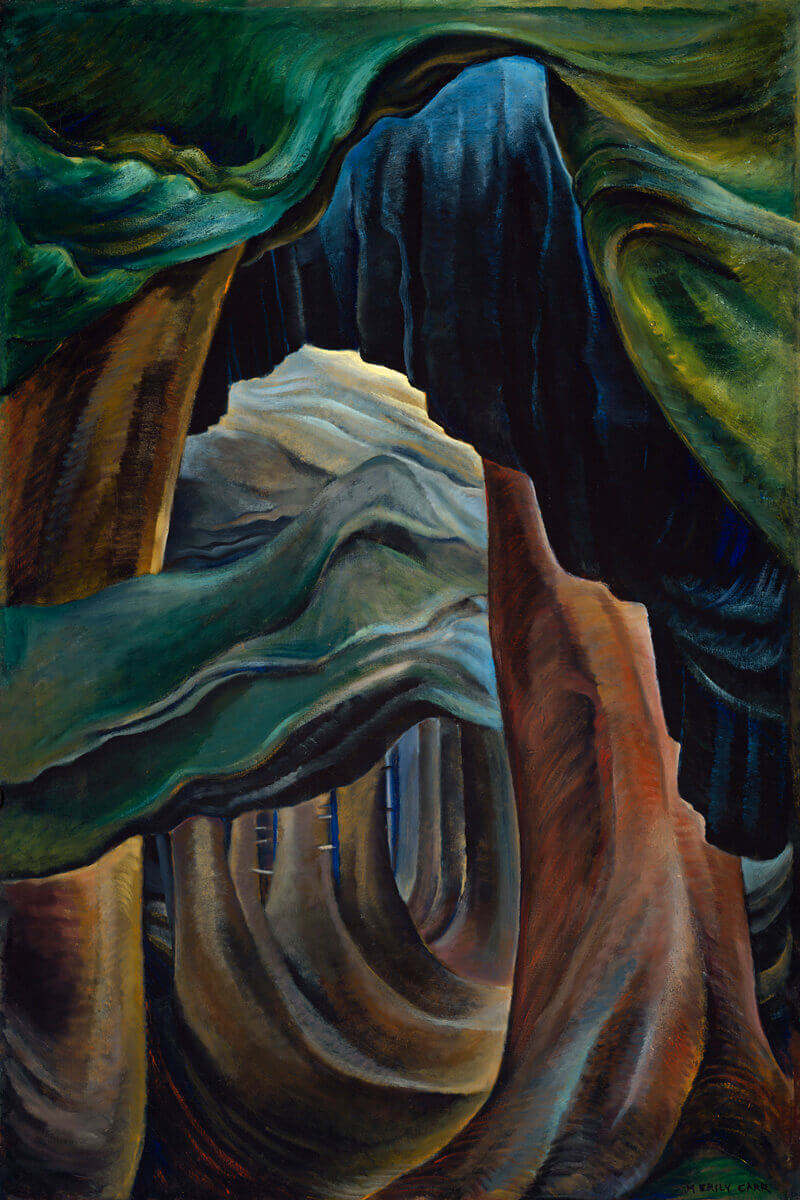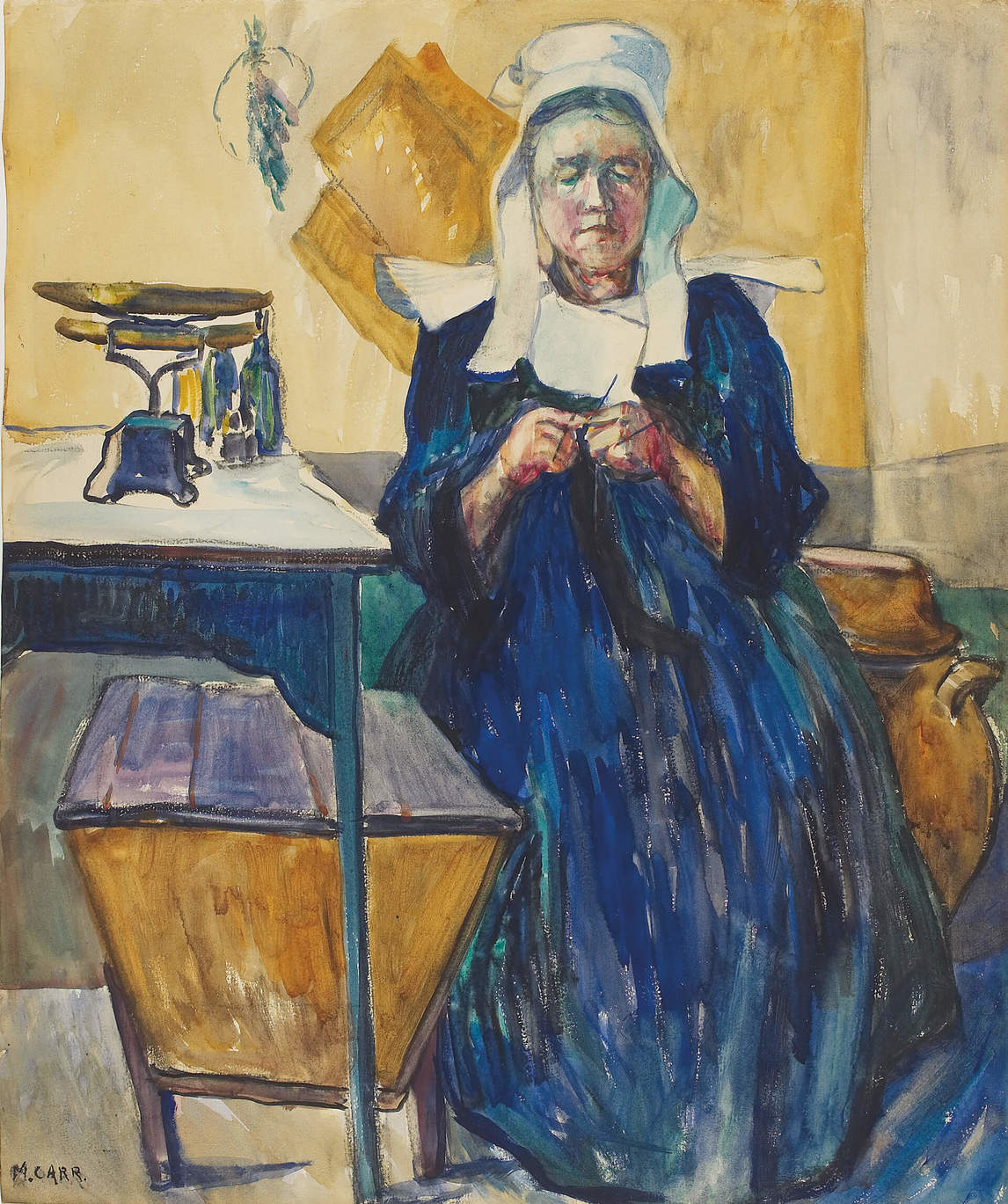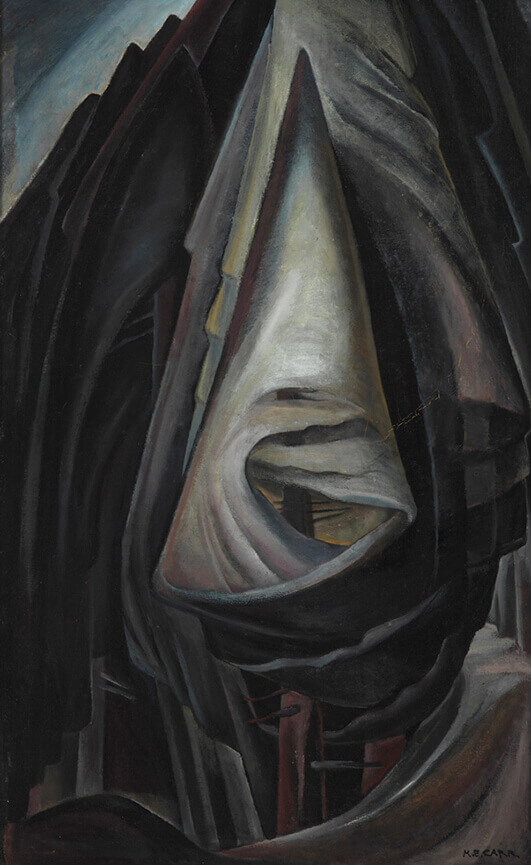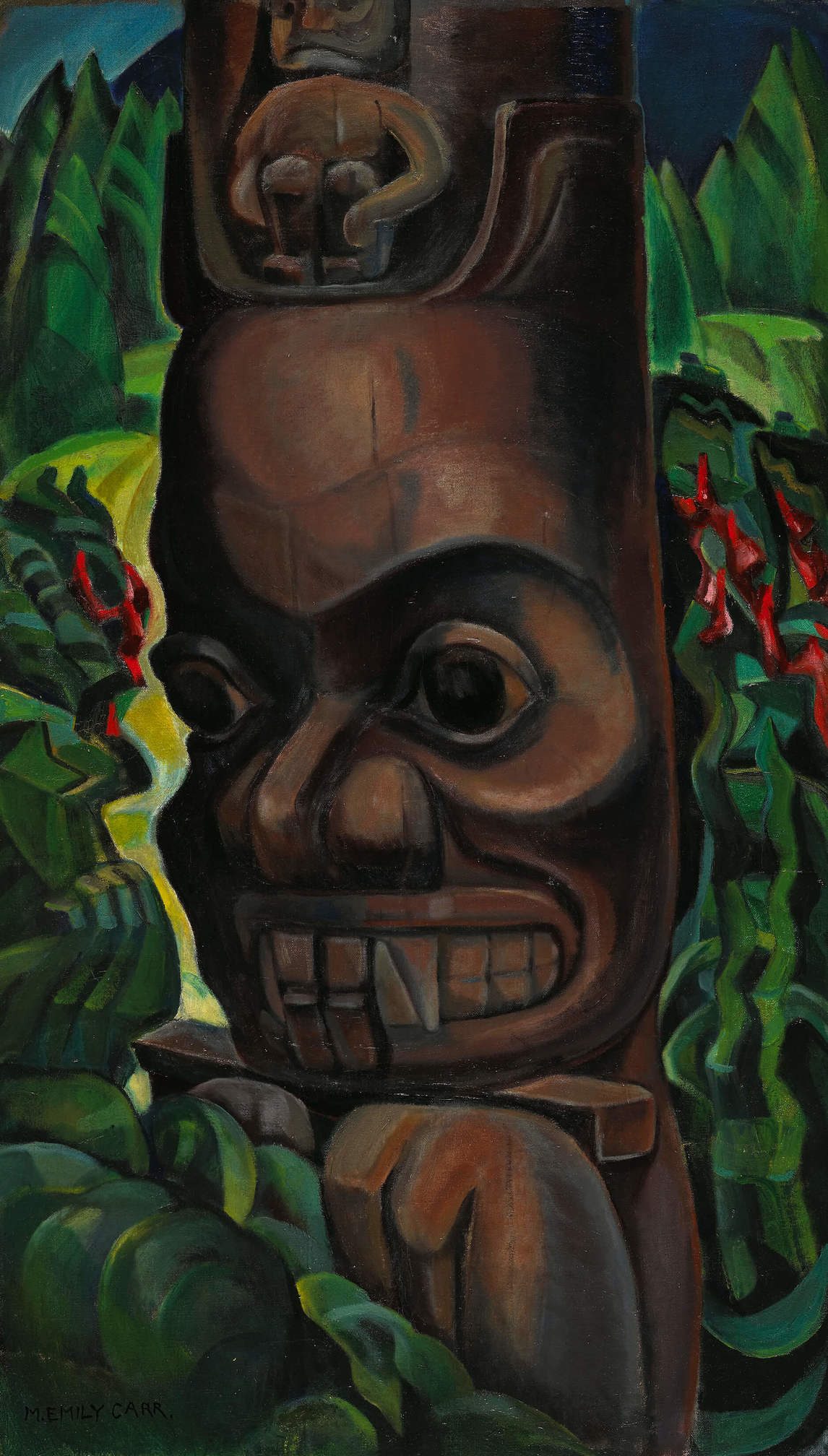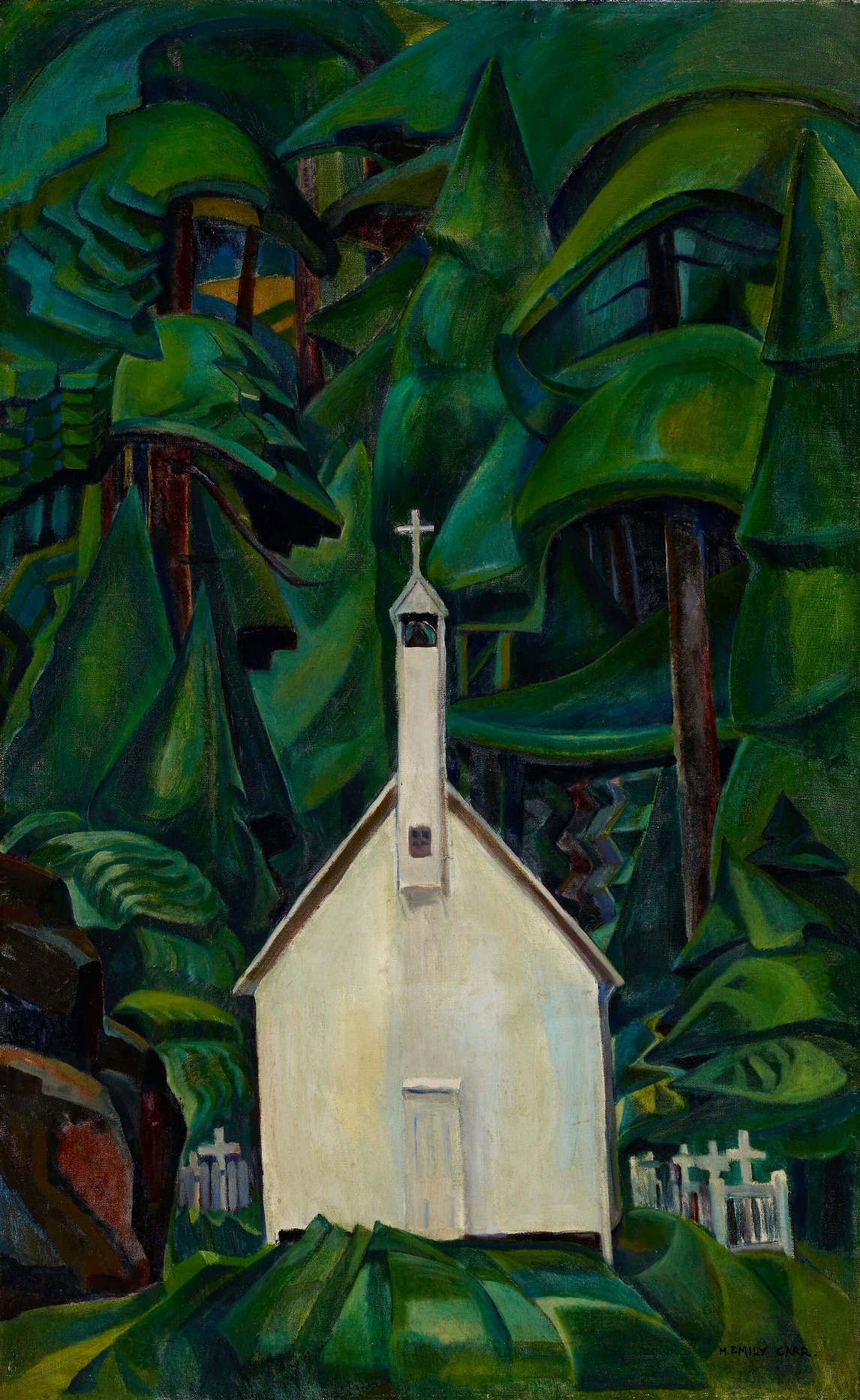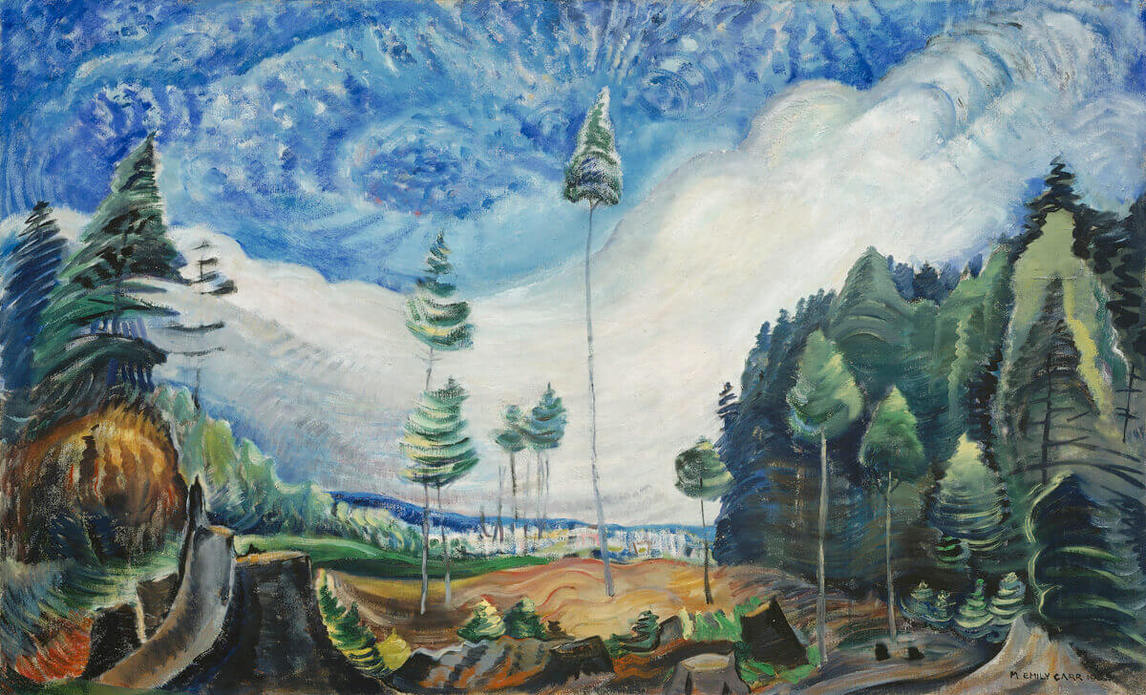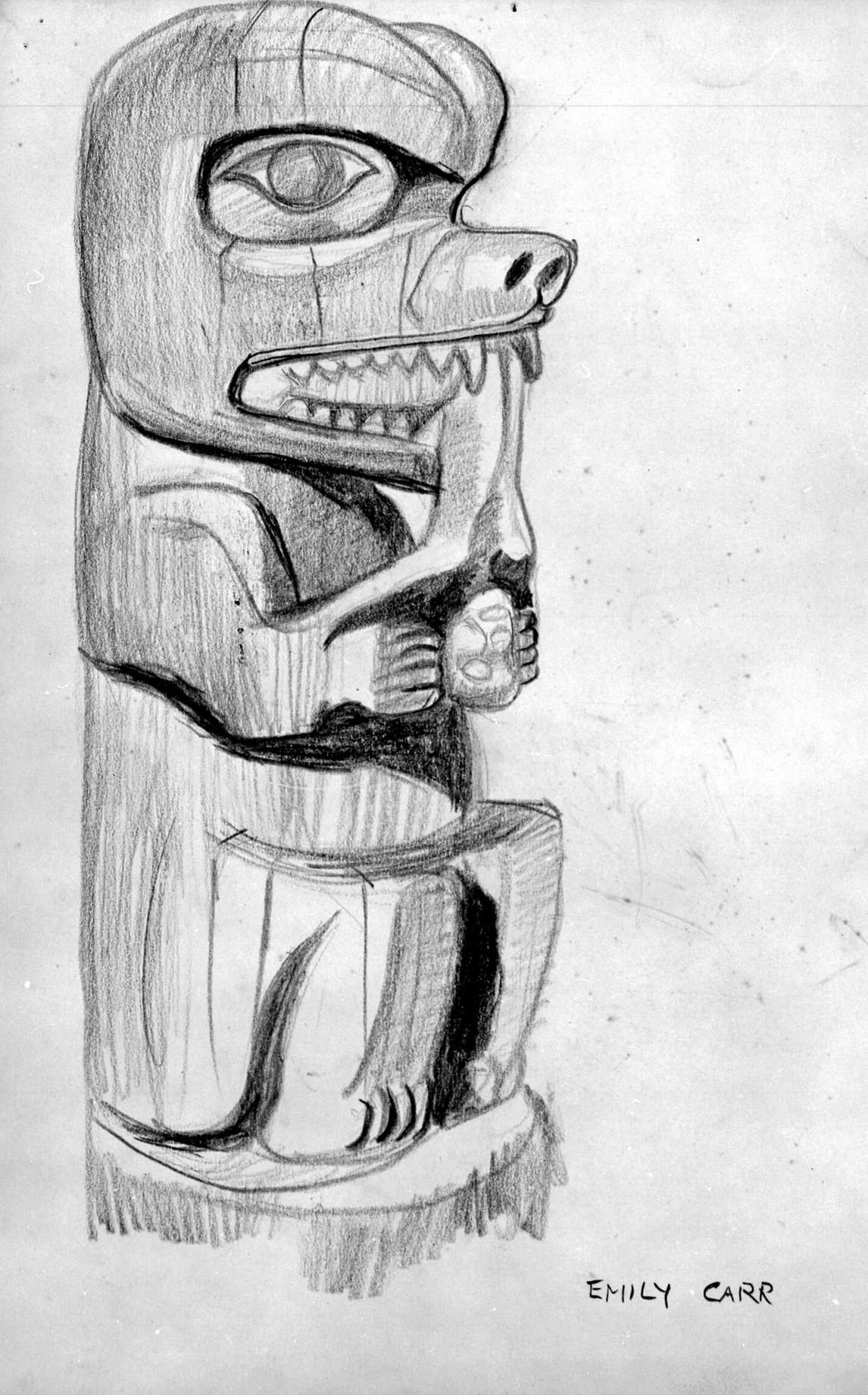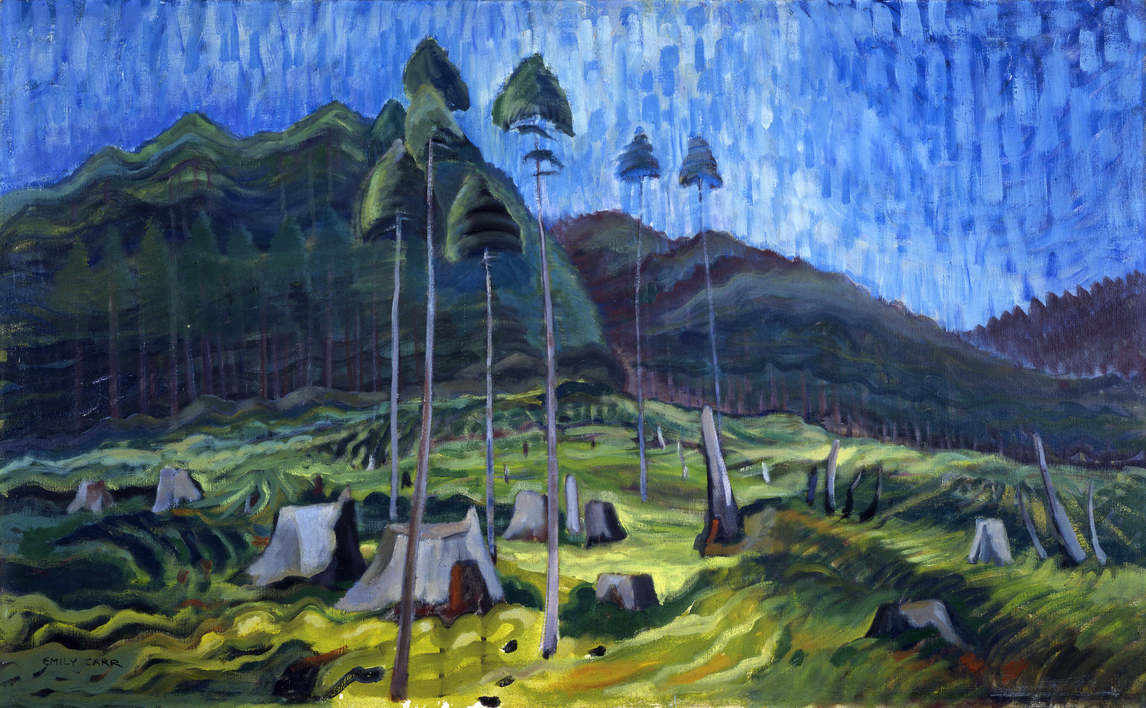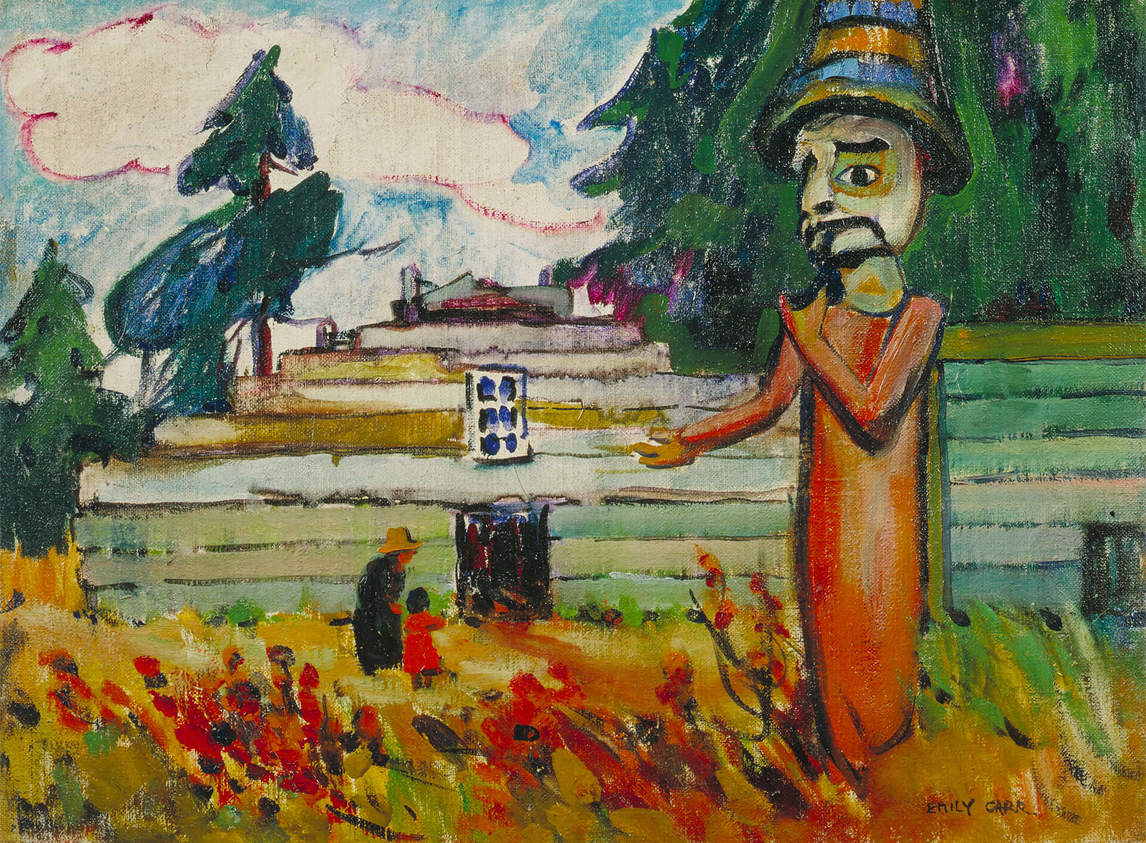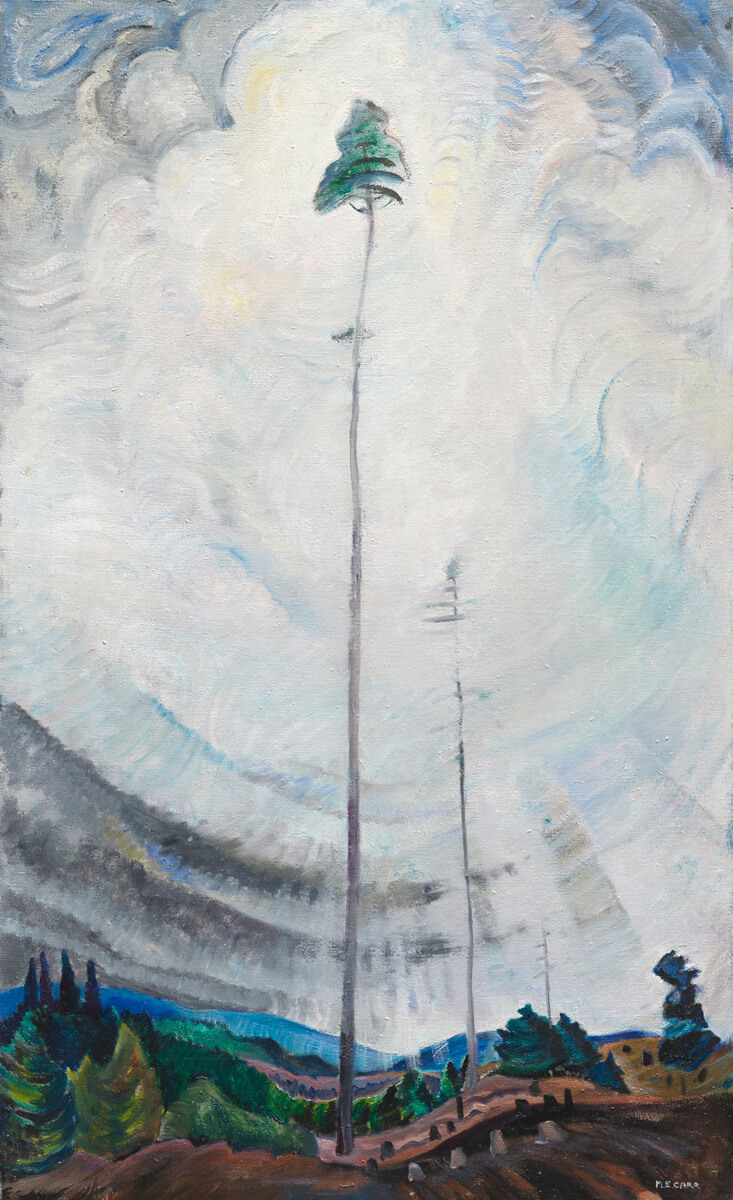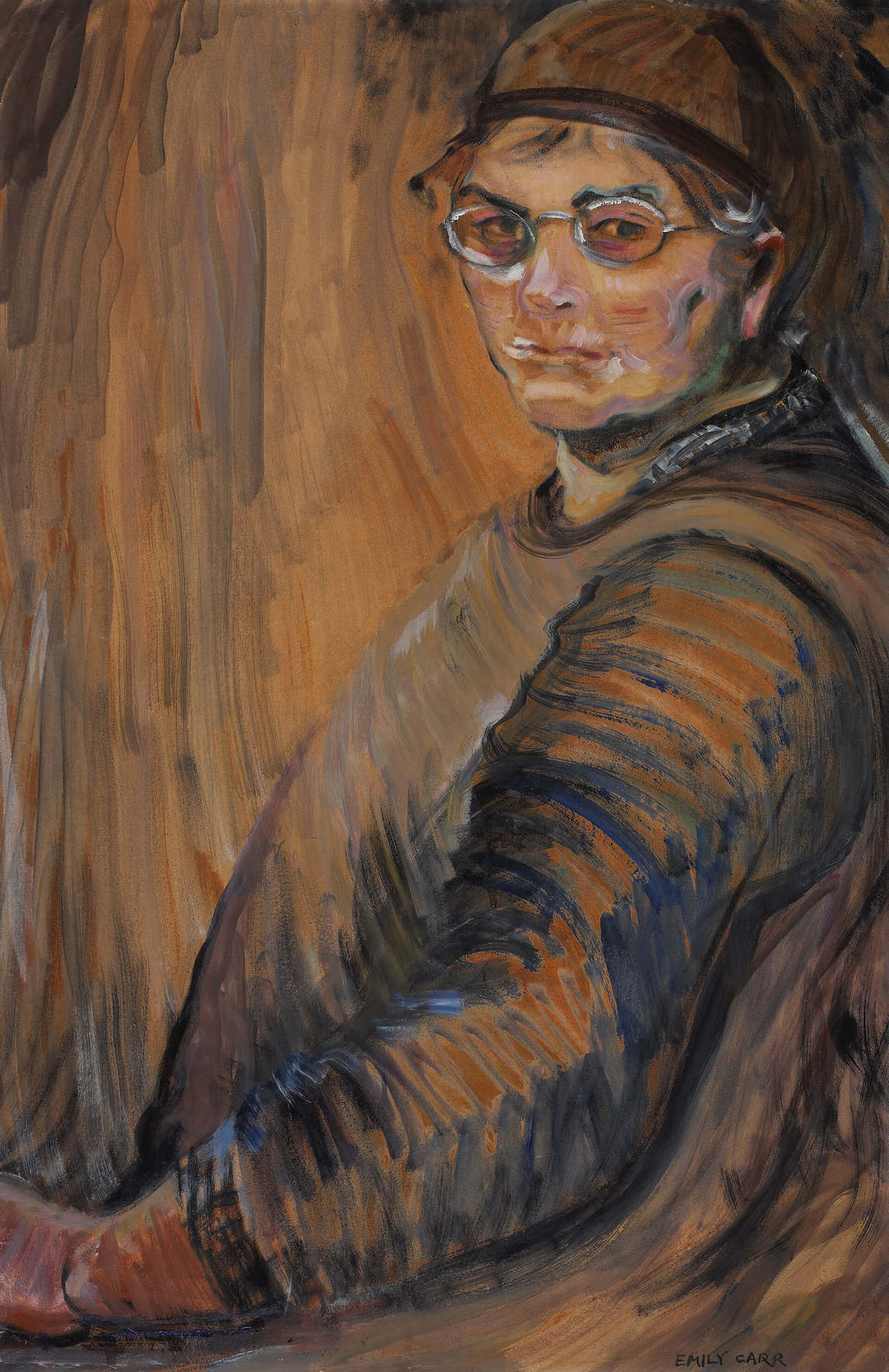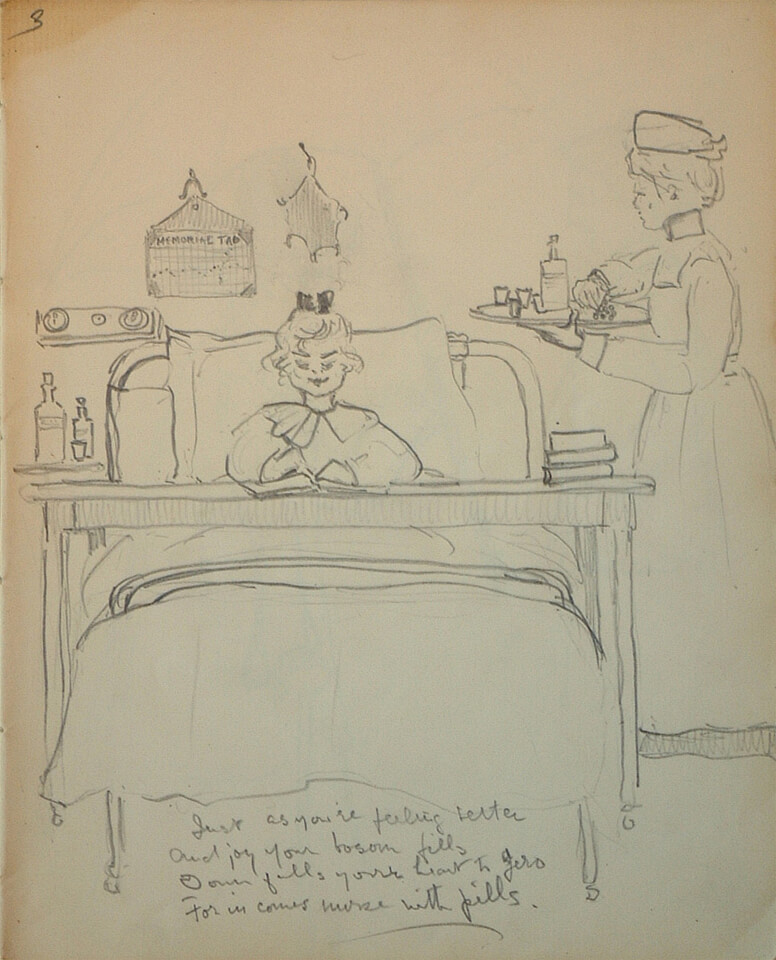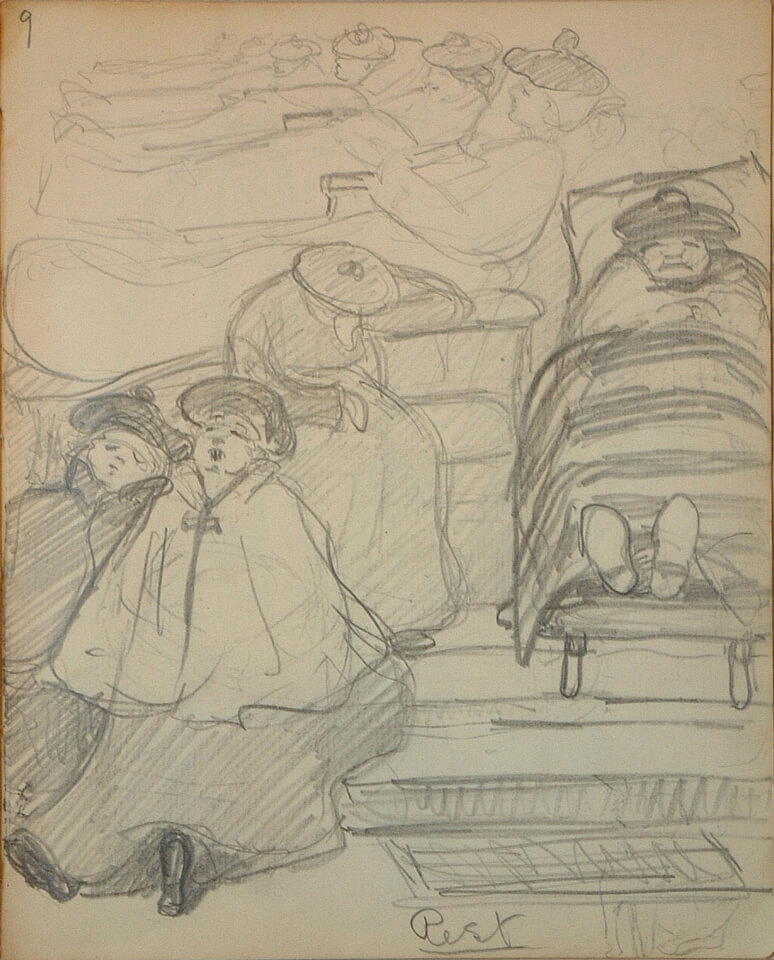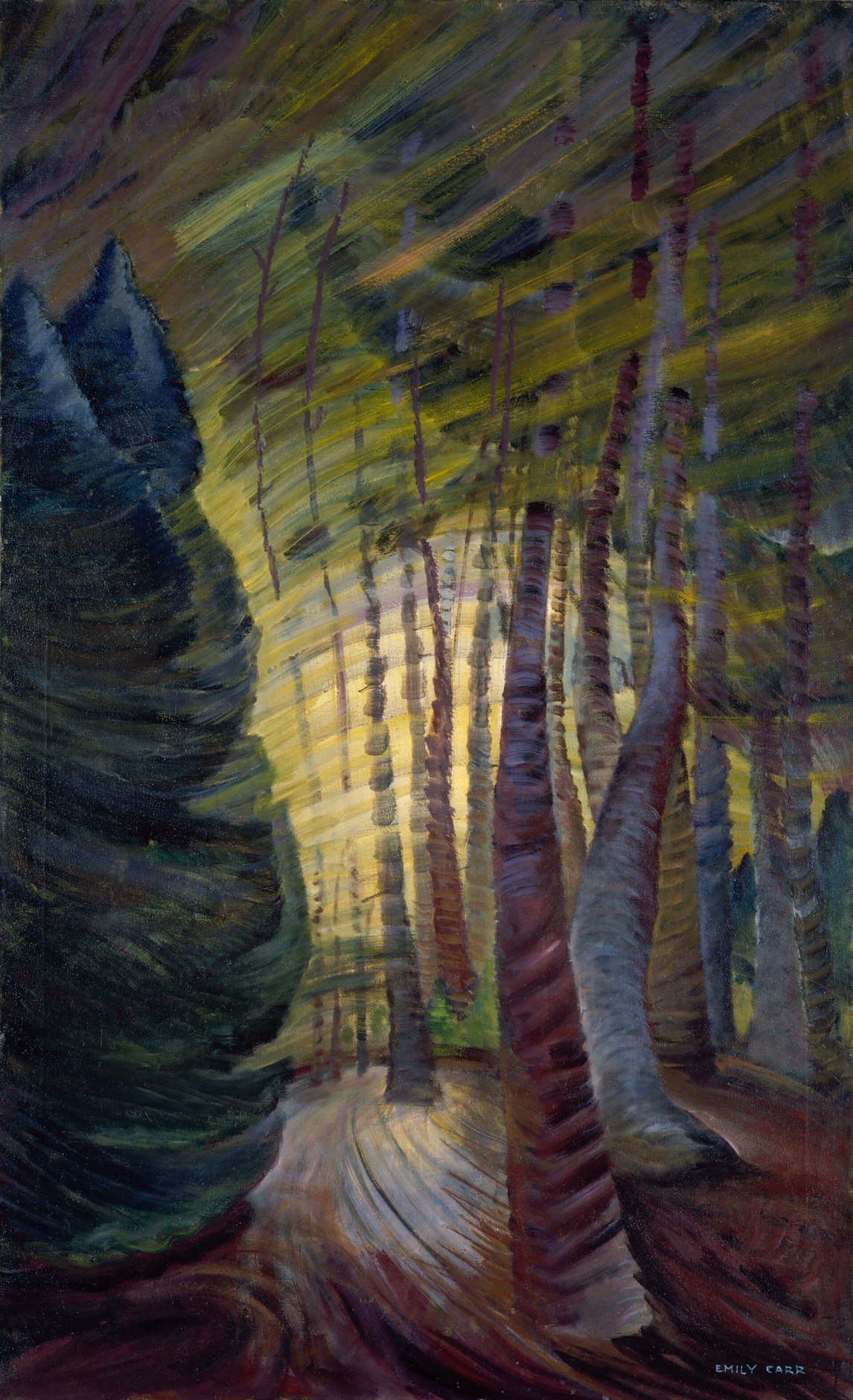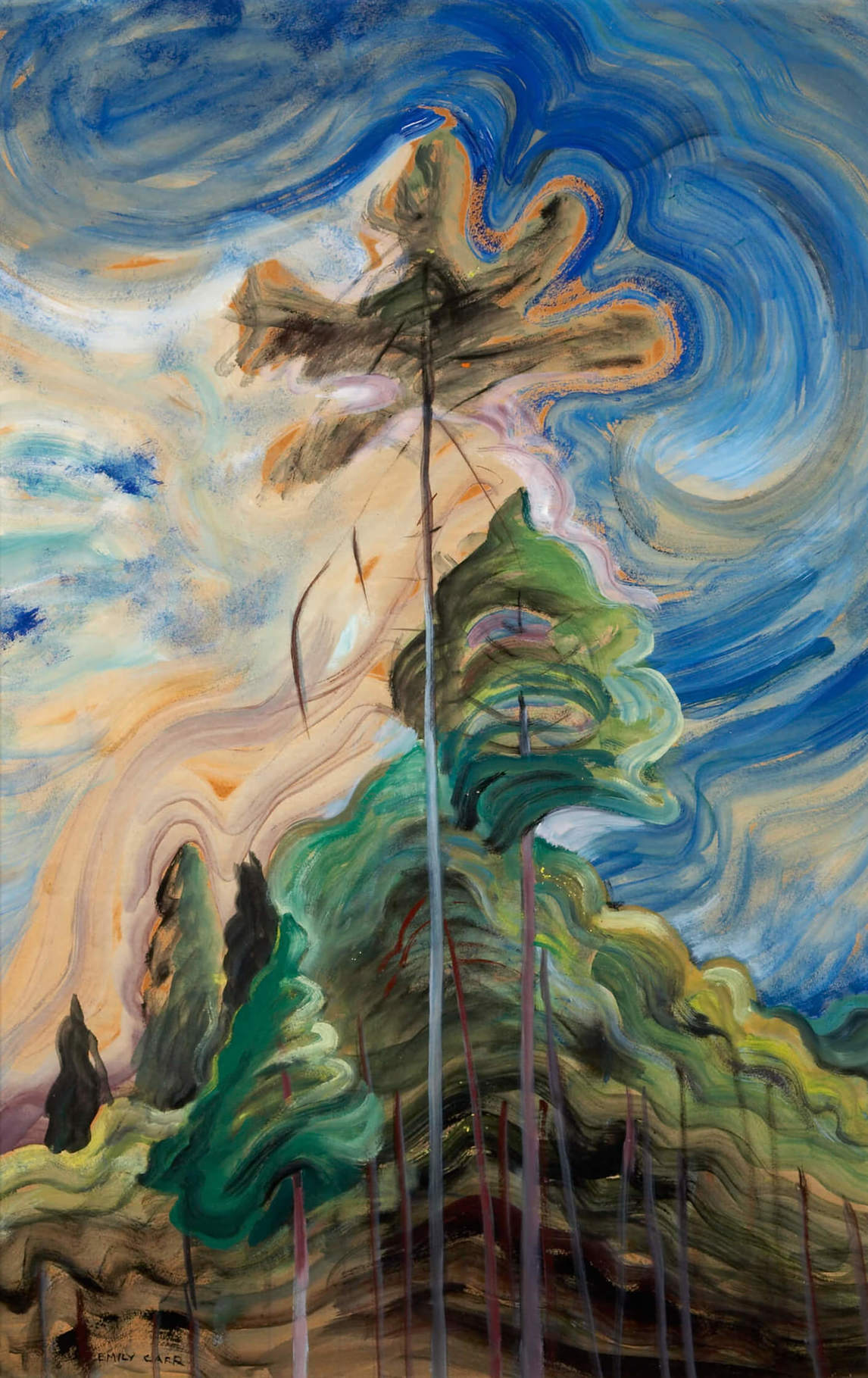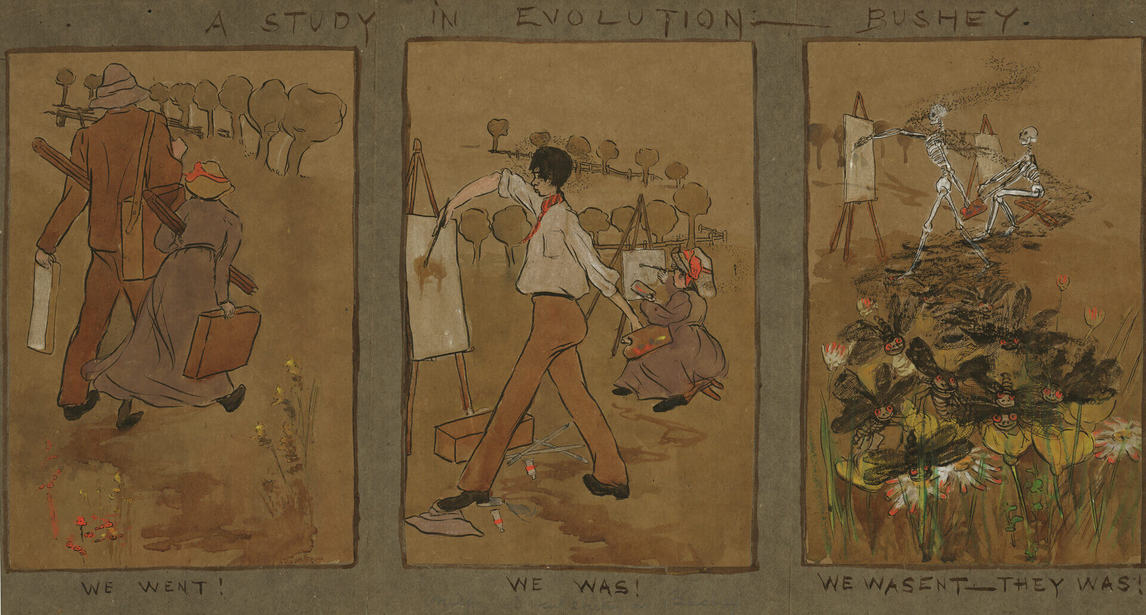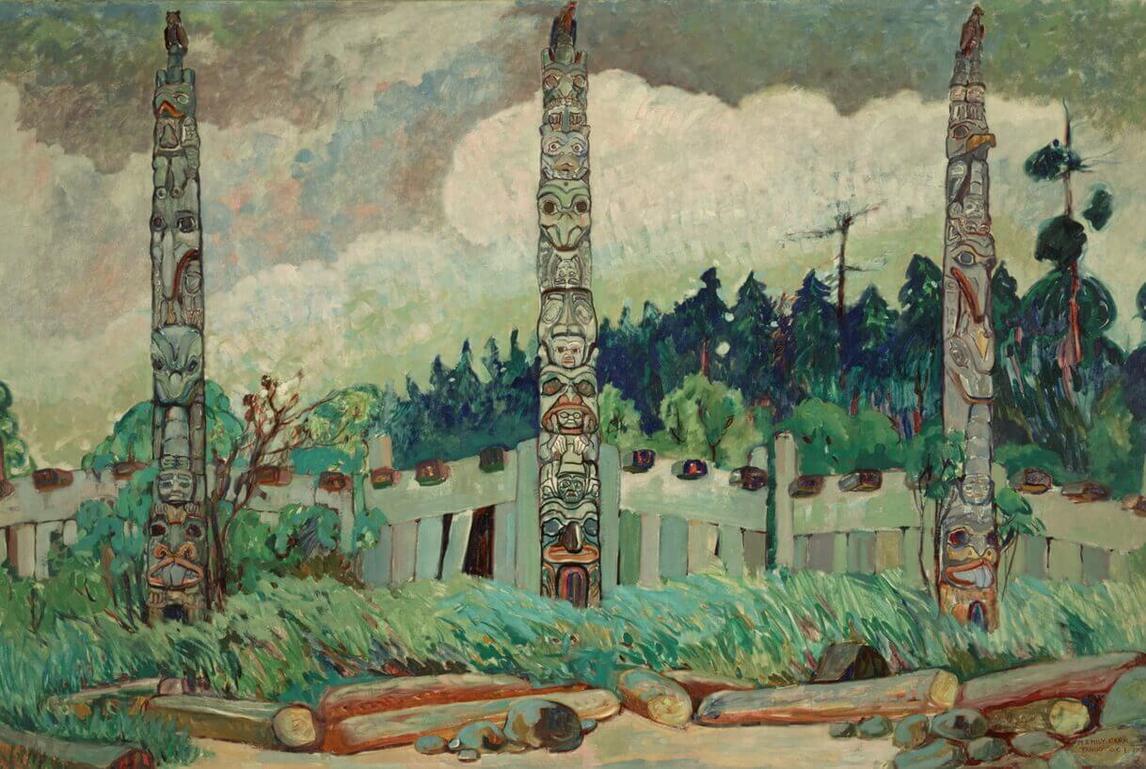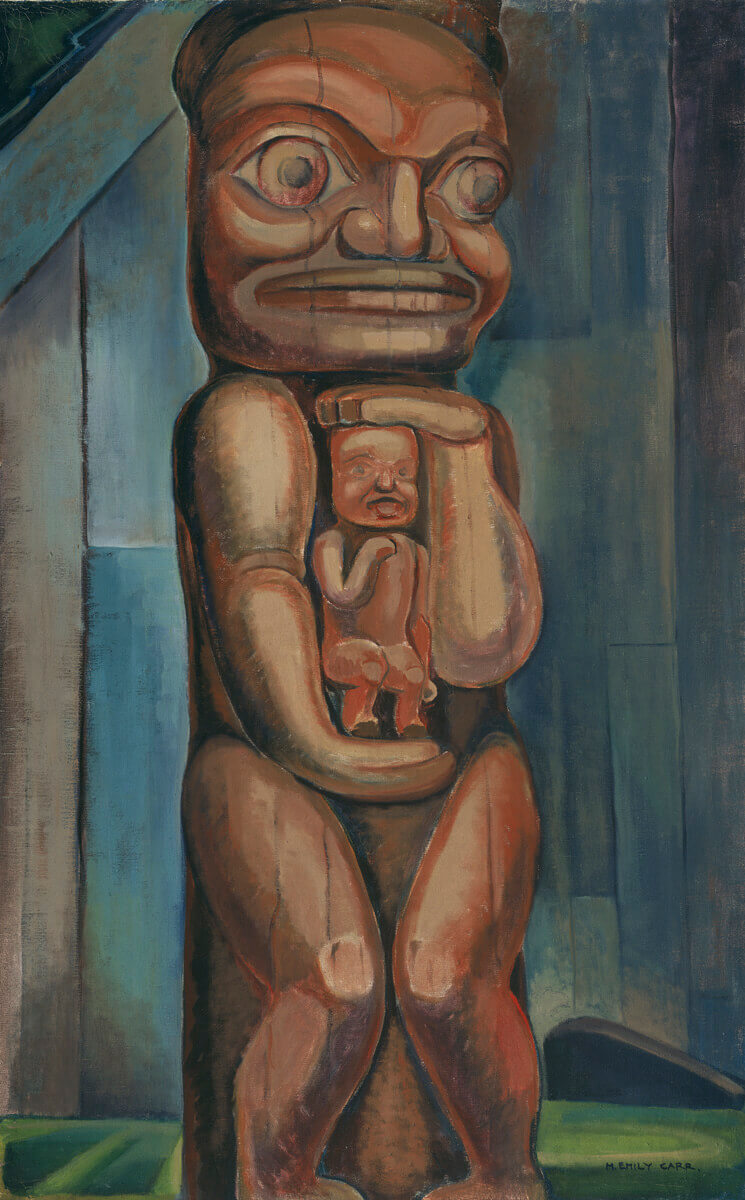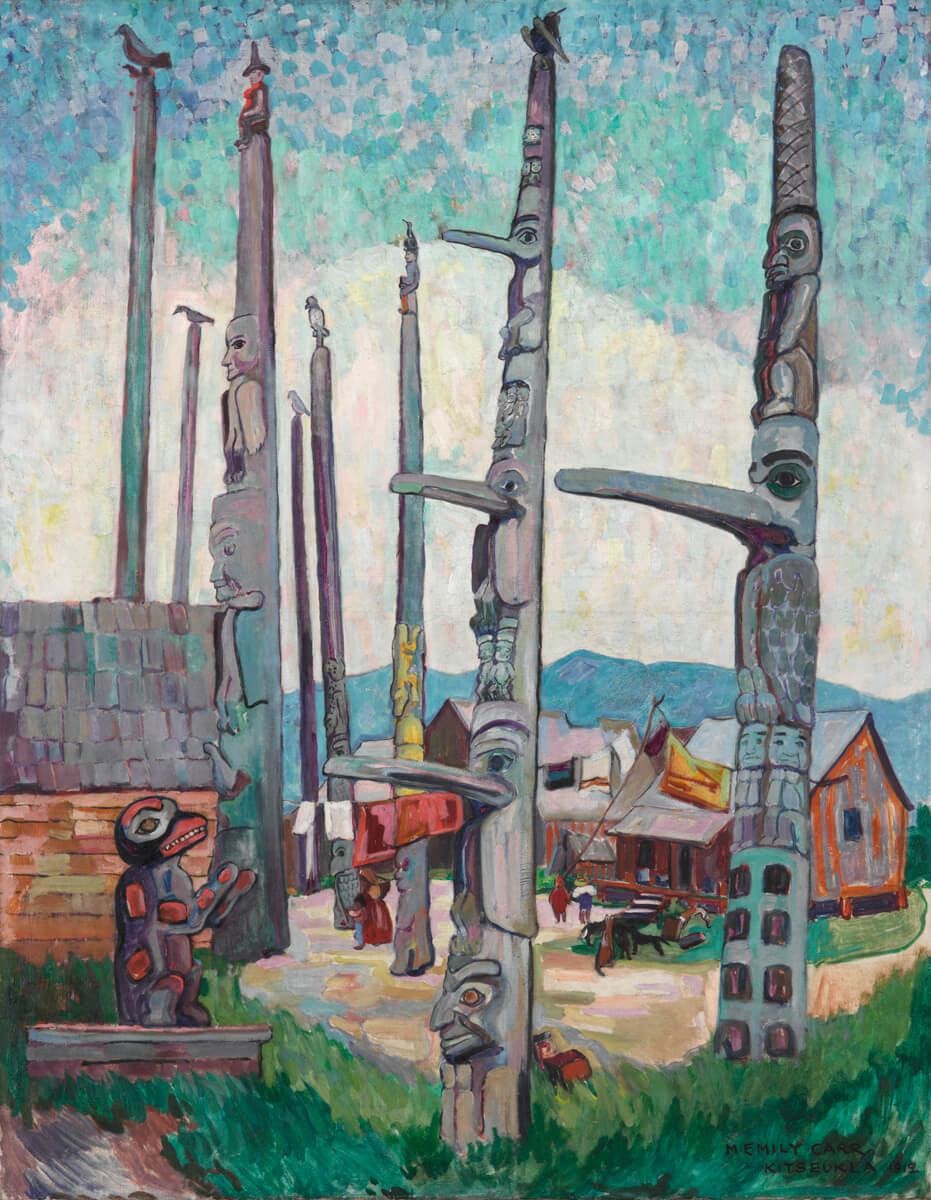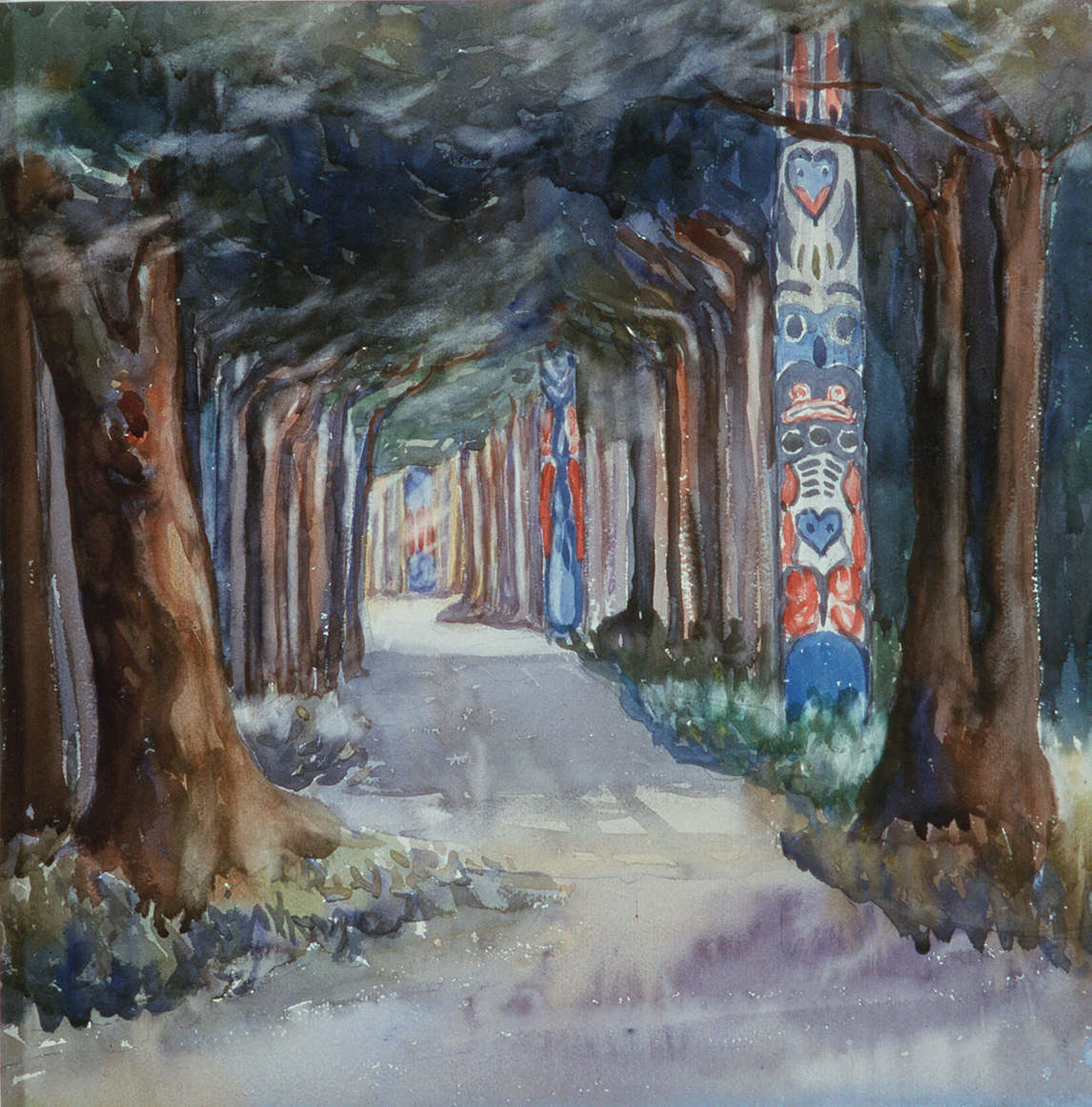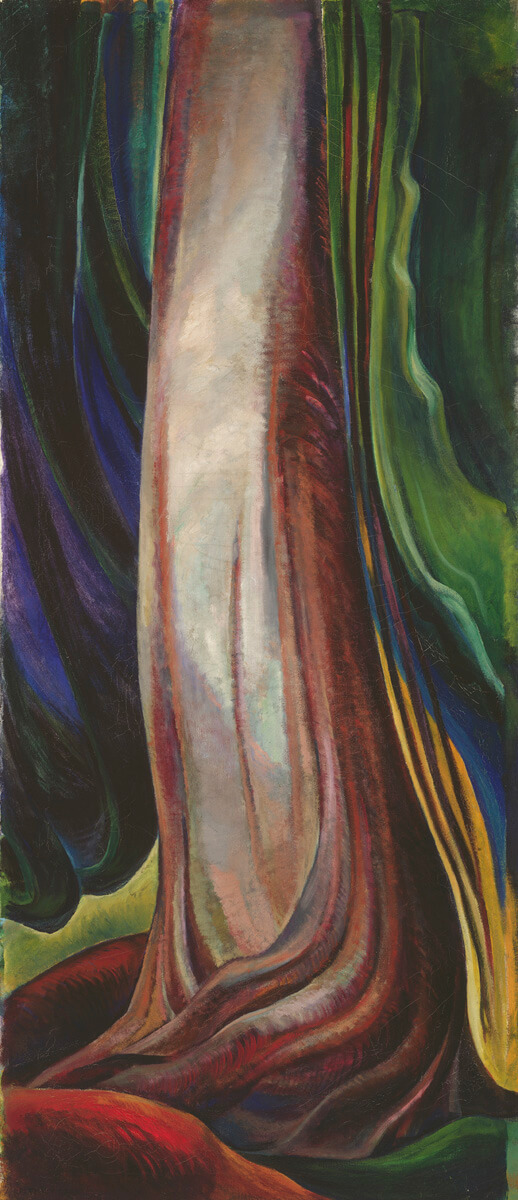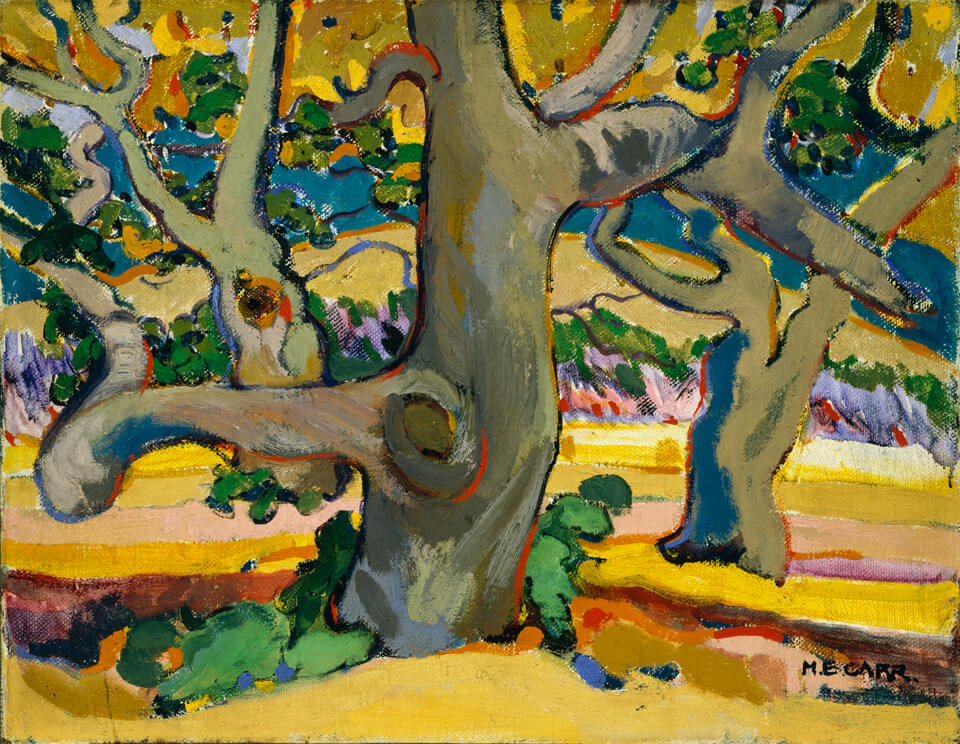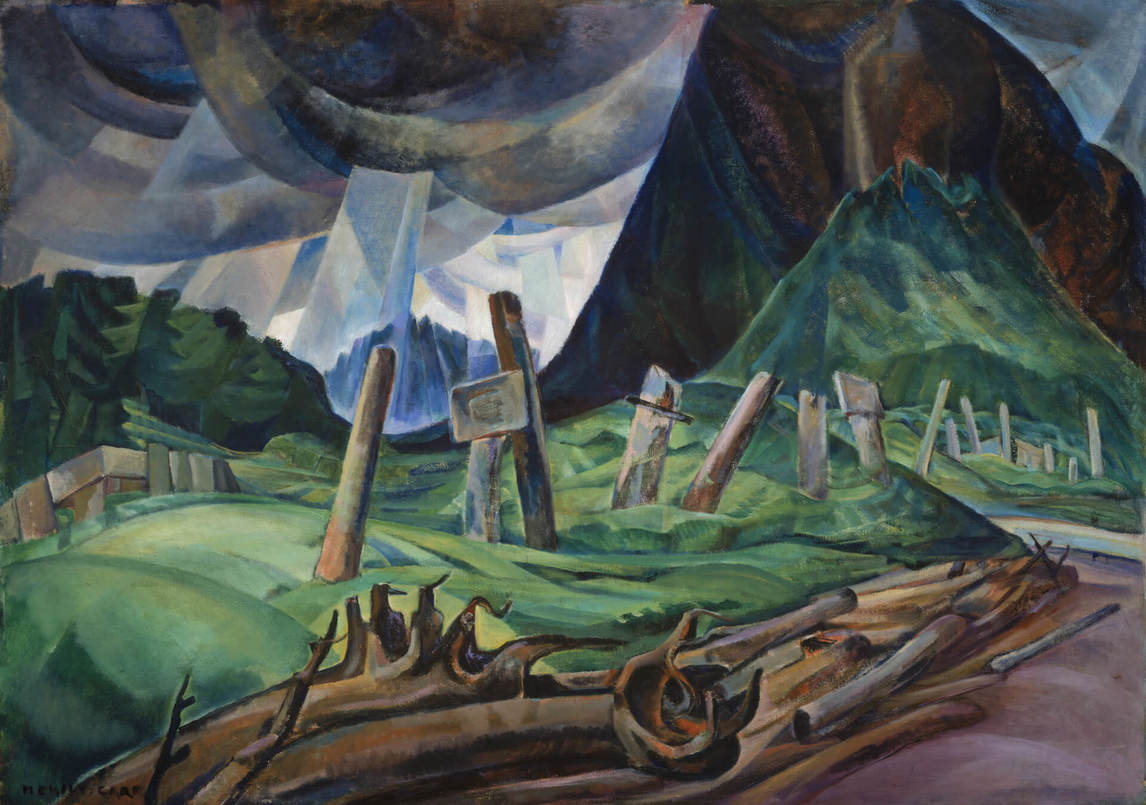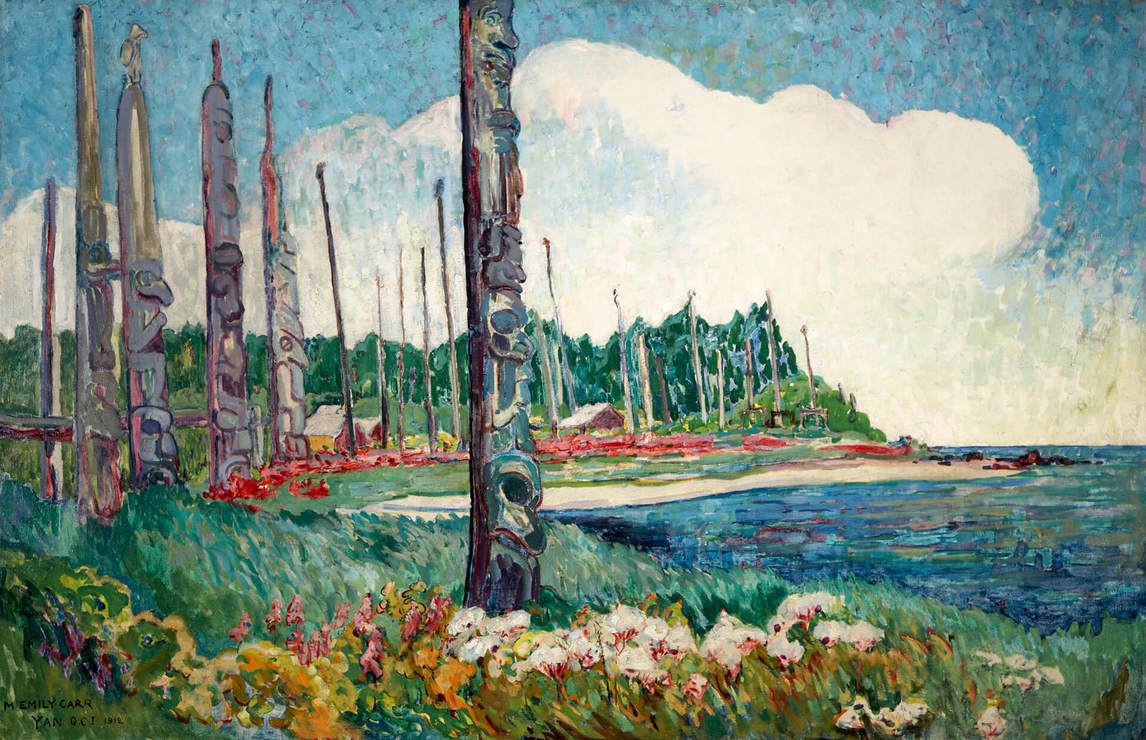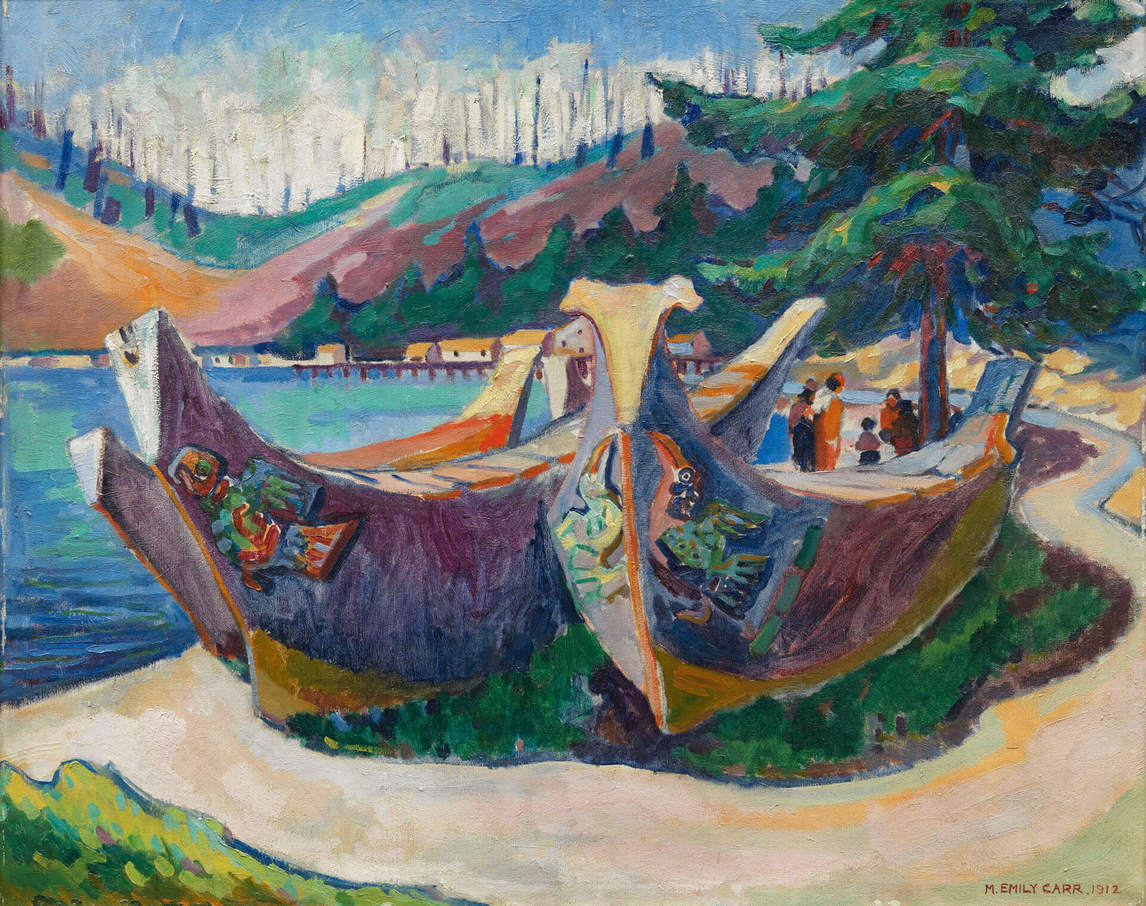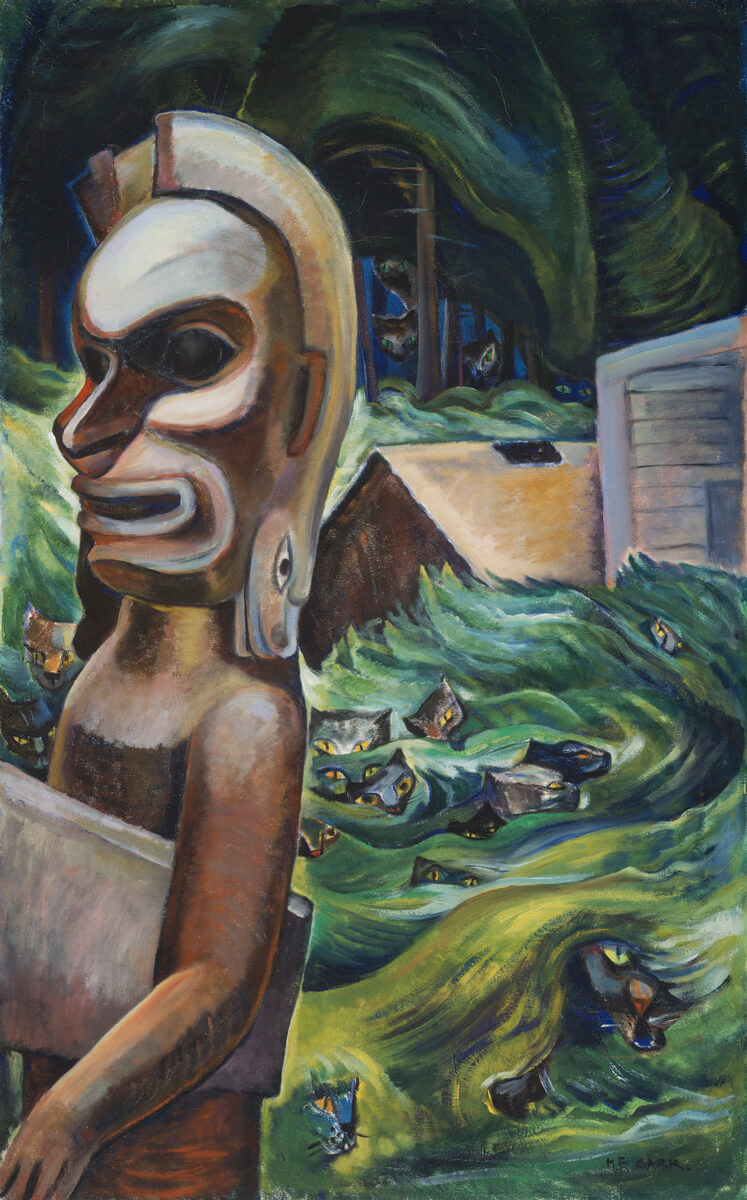 ---
Mention de source des photographies et des œuvres d'autres artistes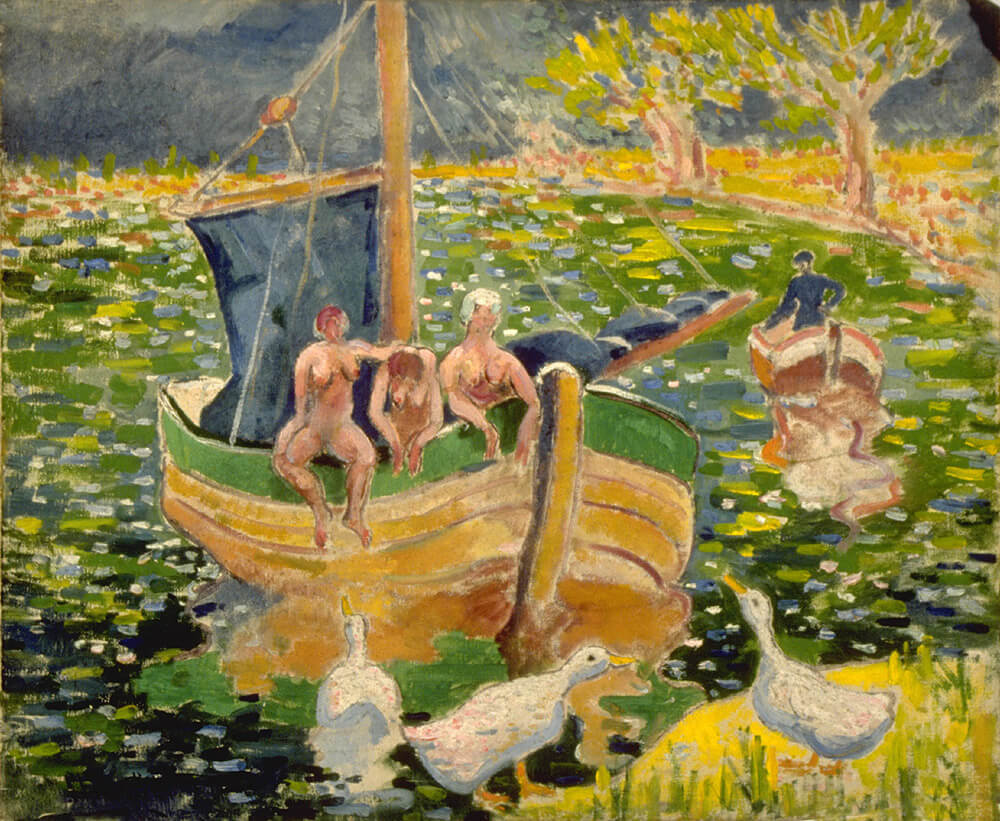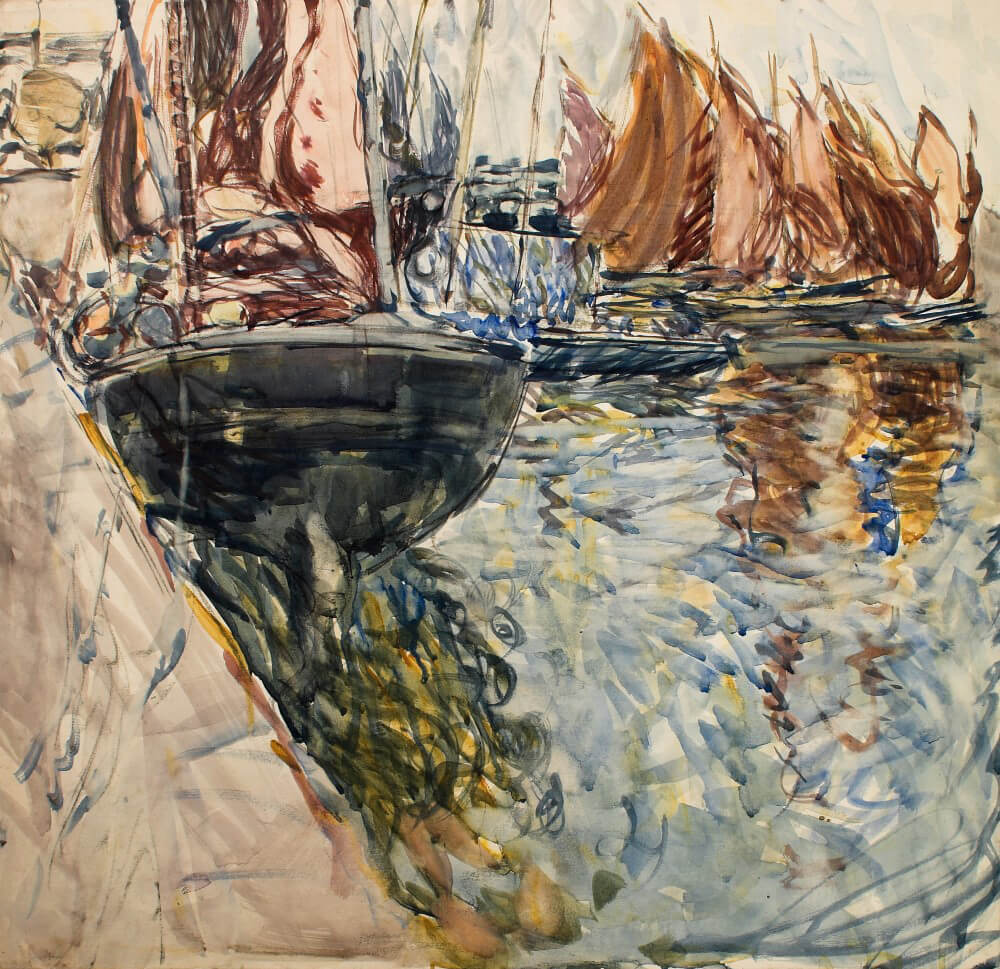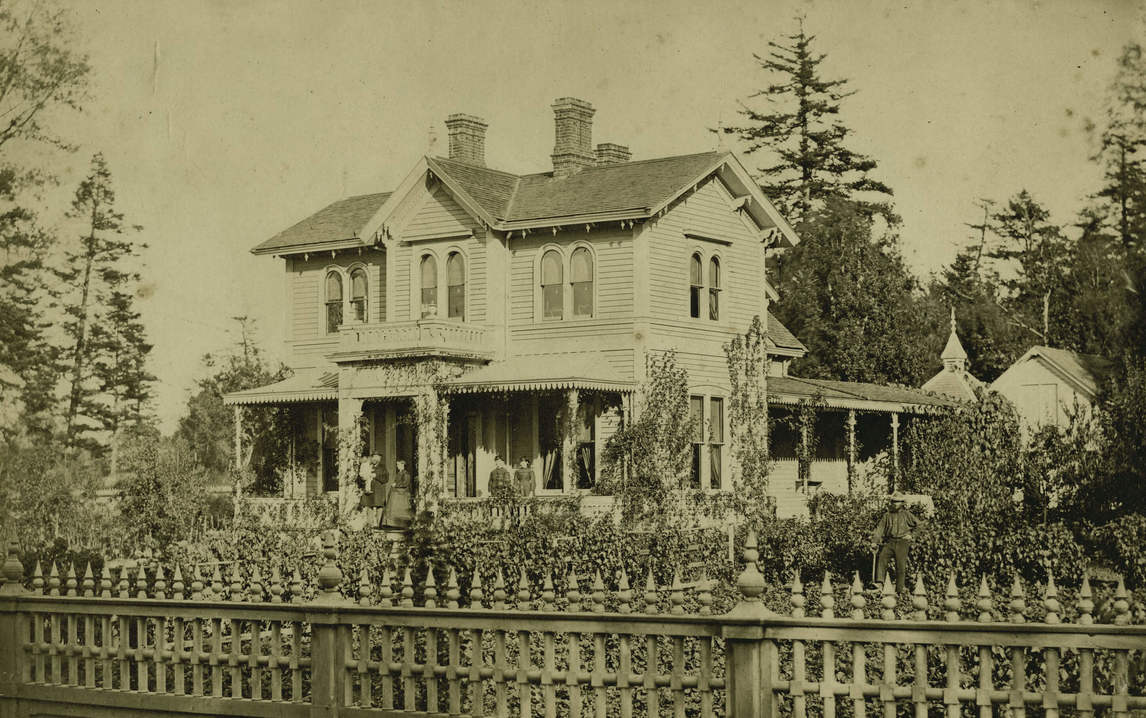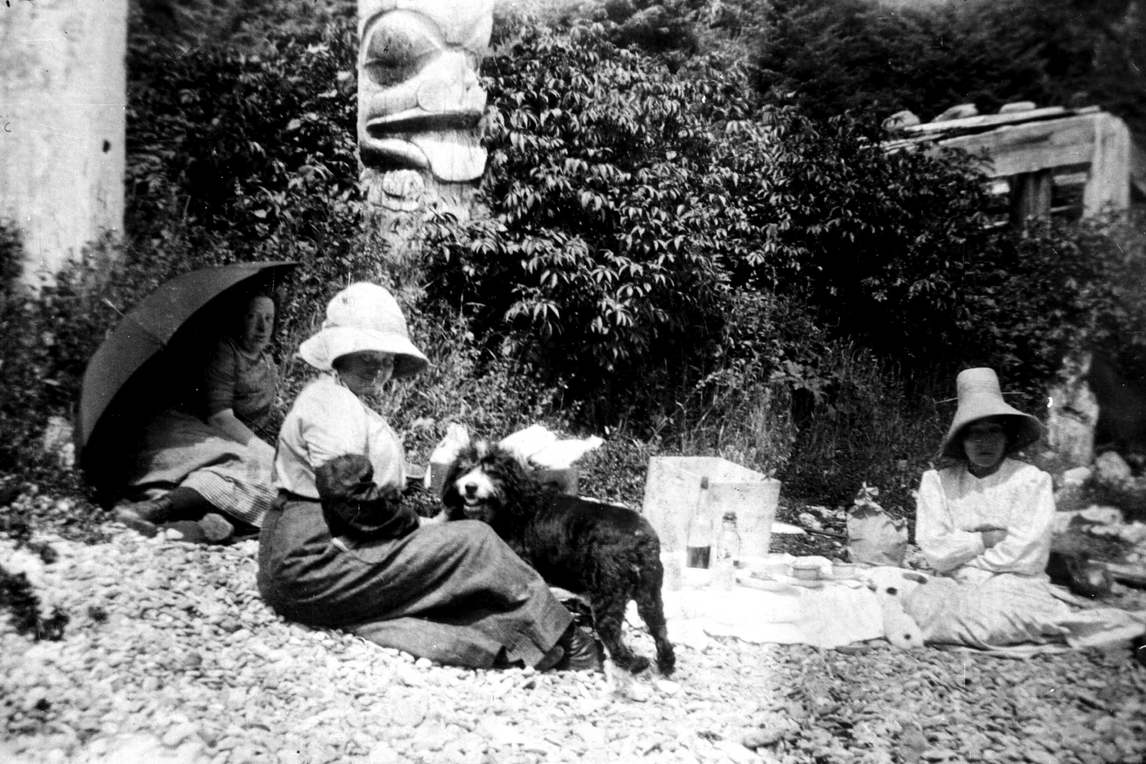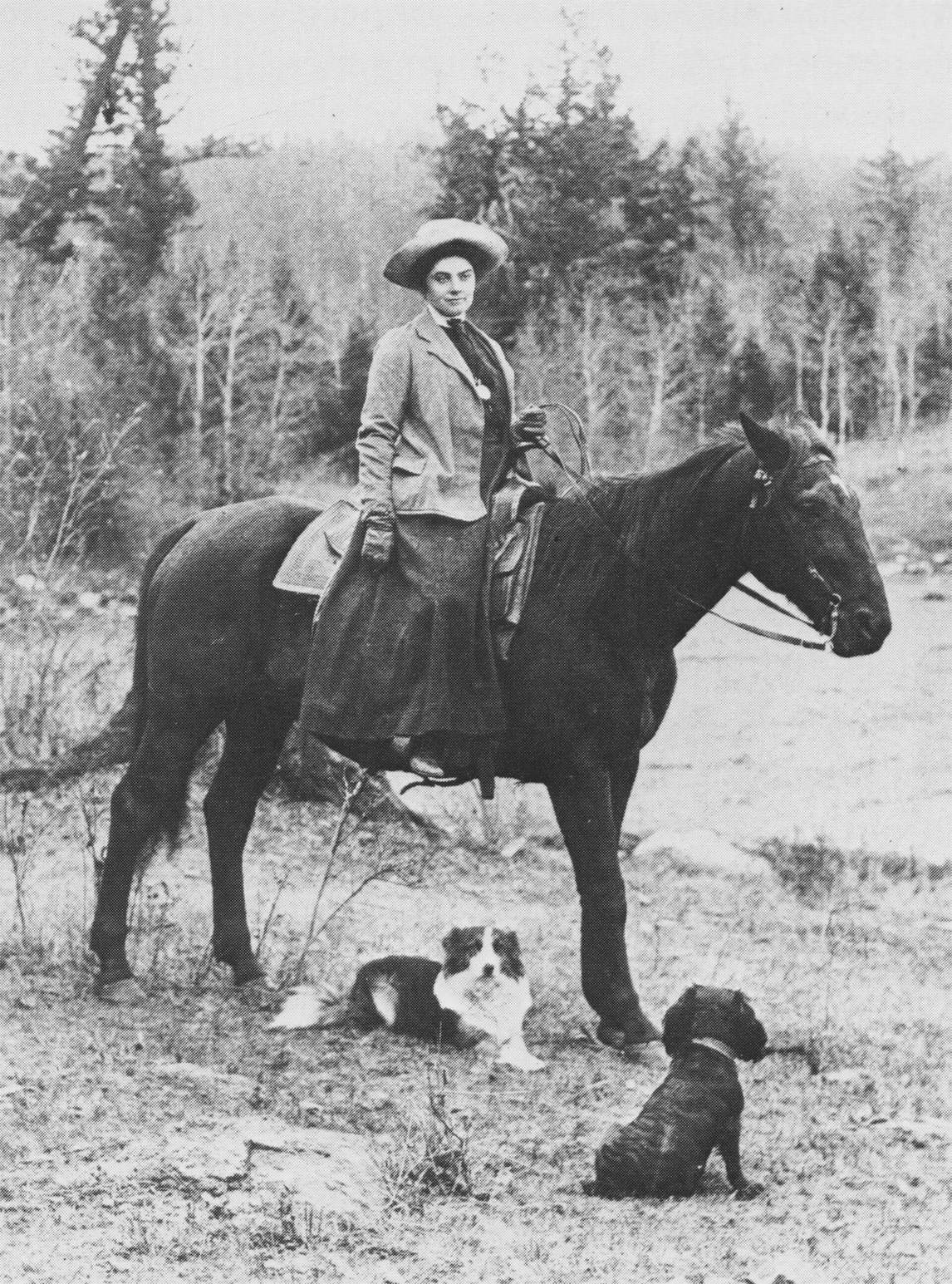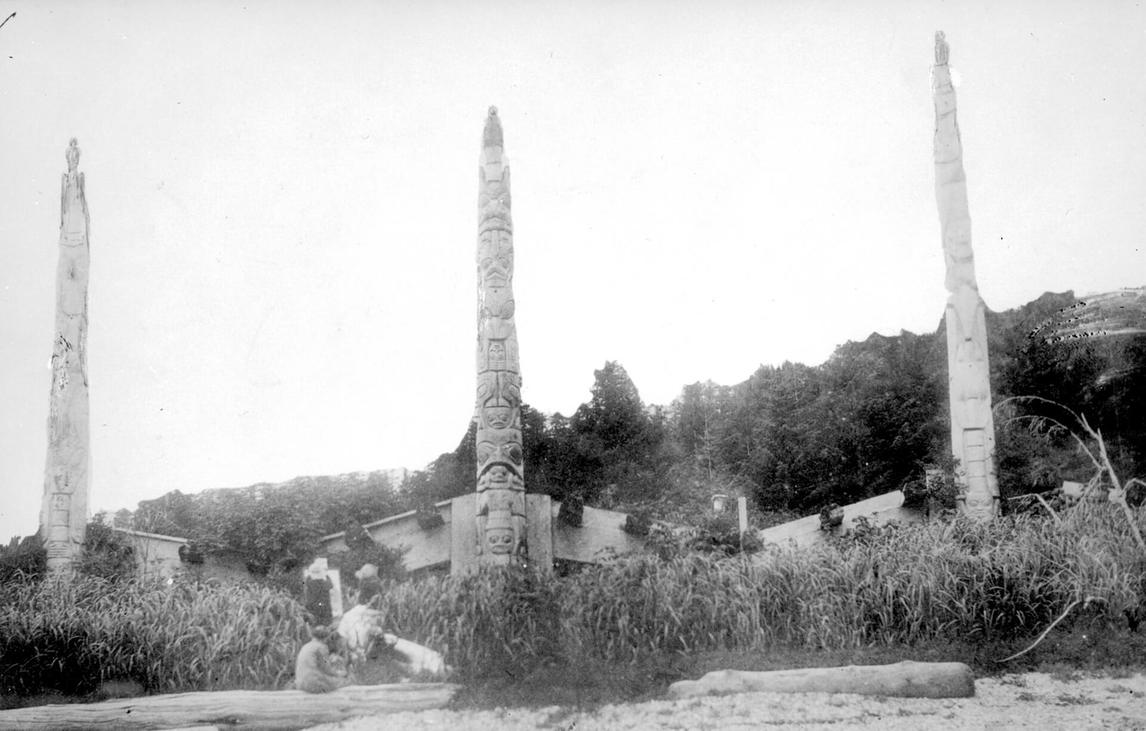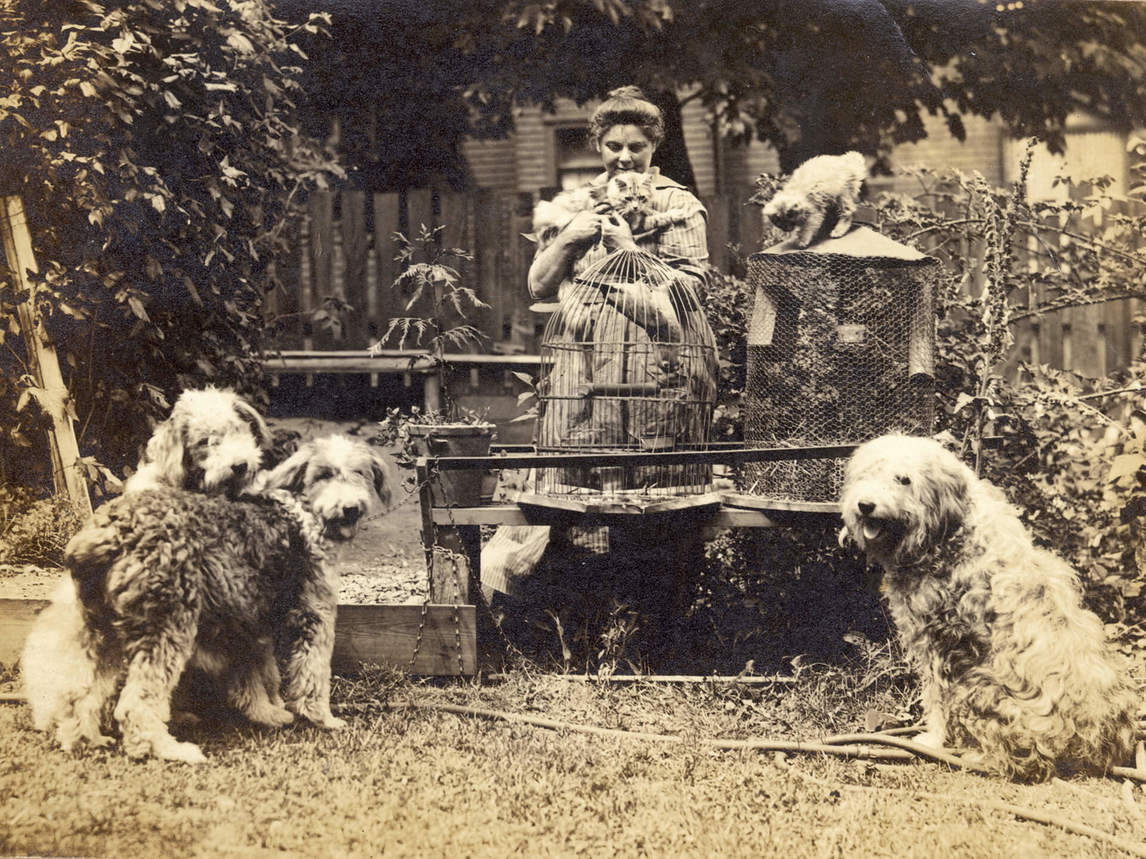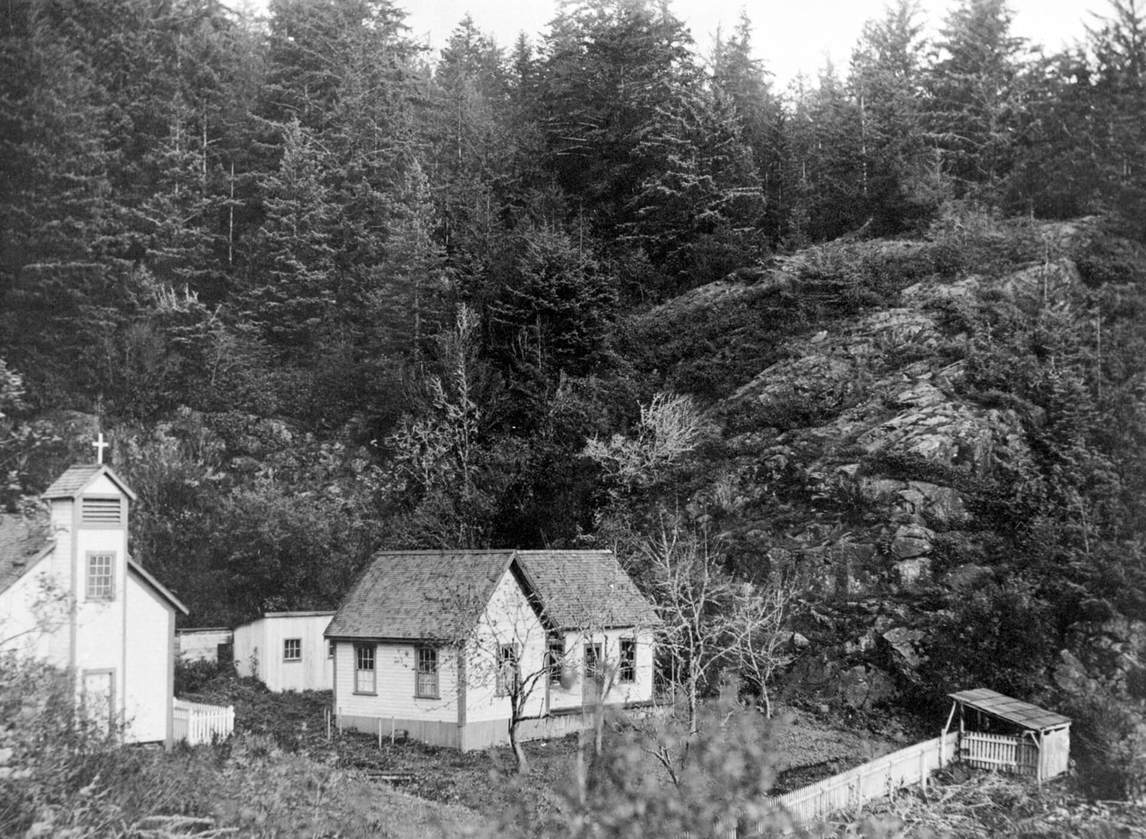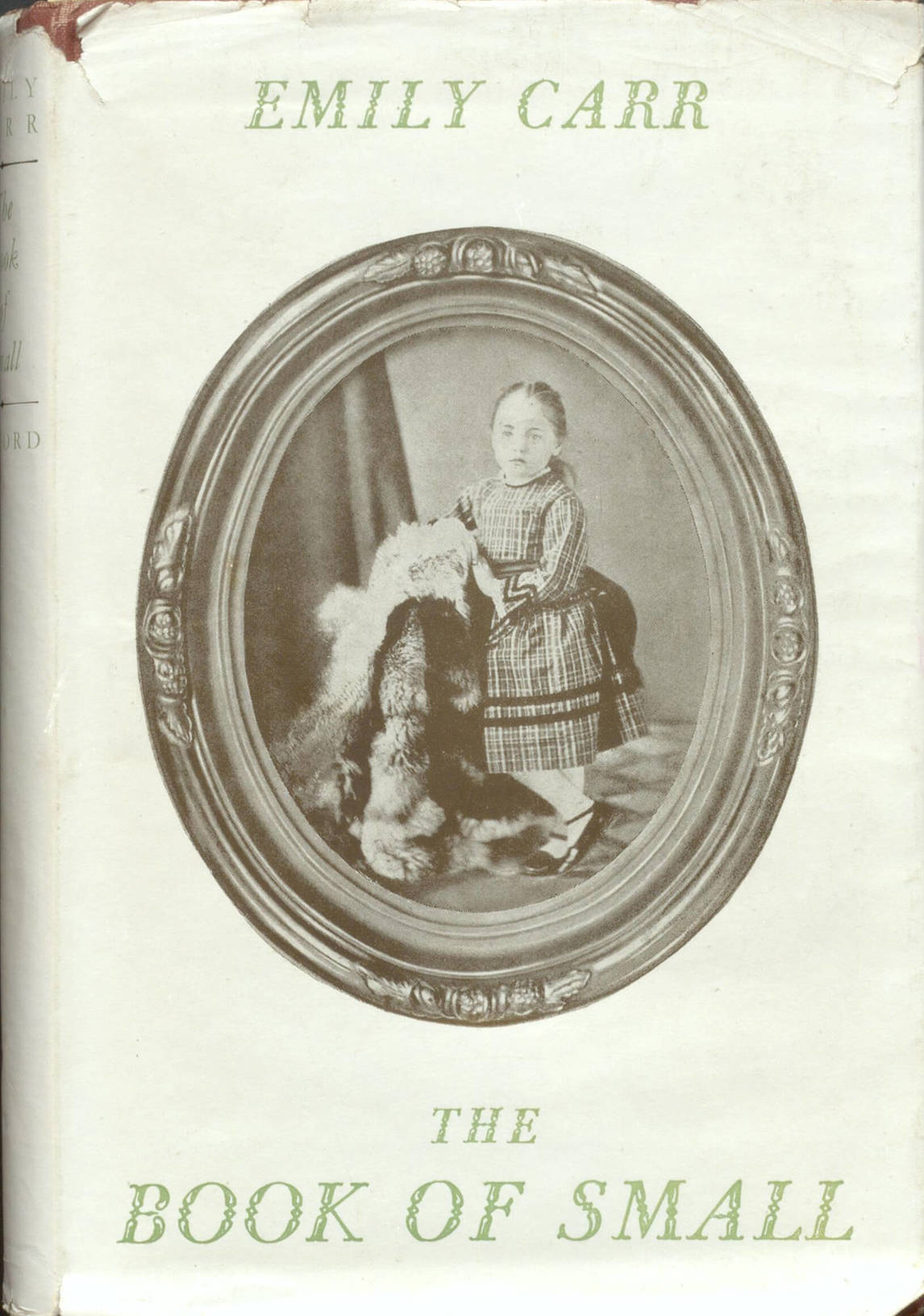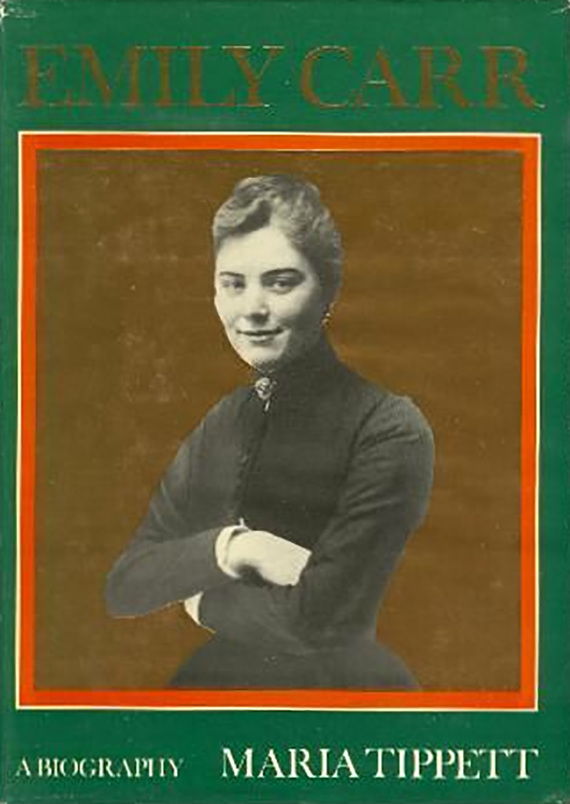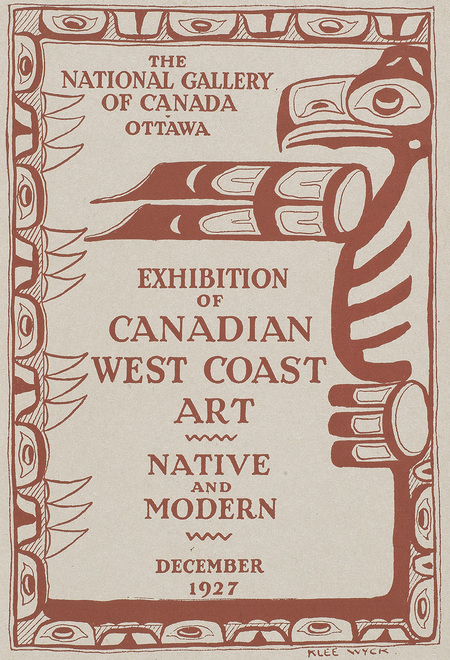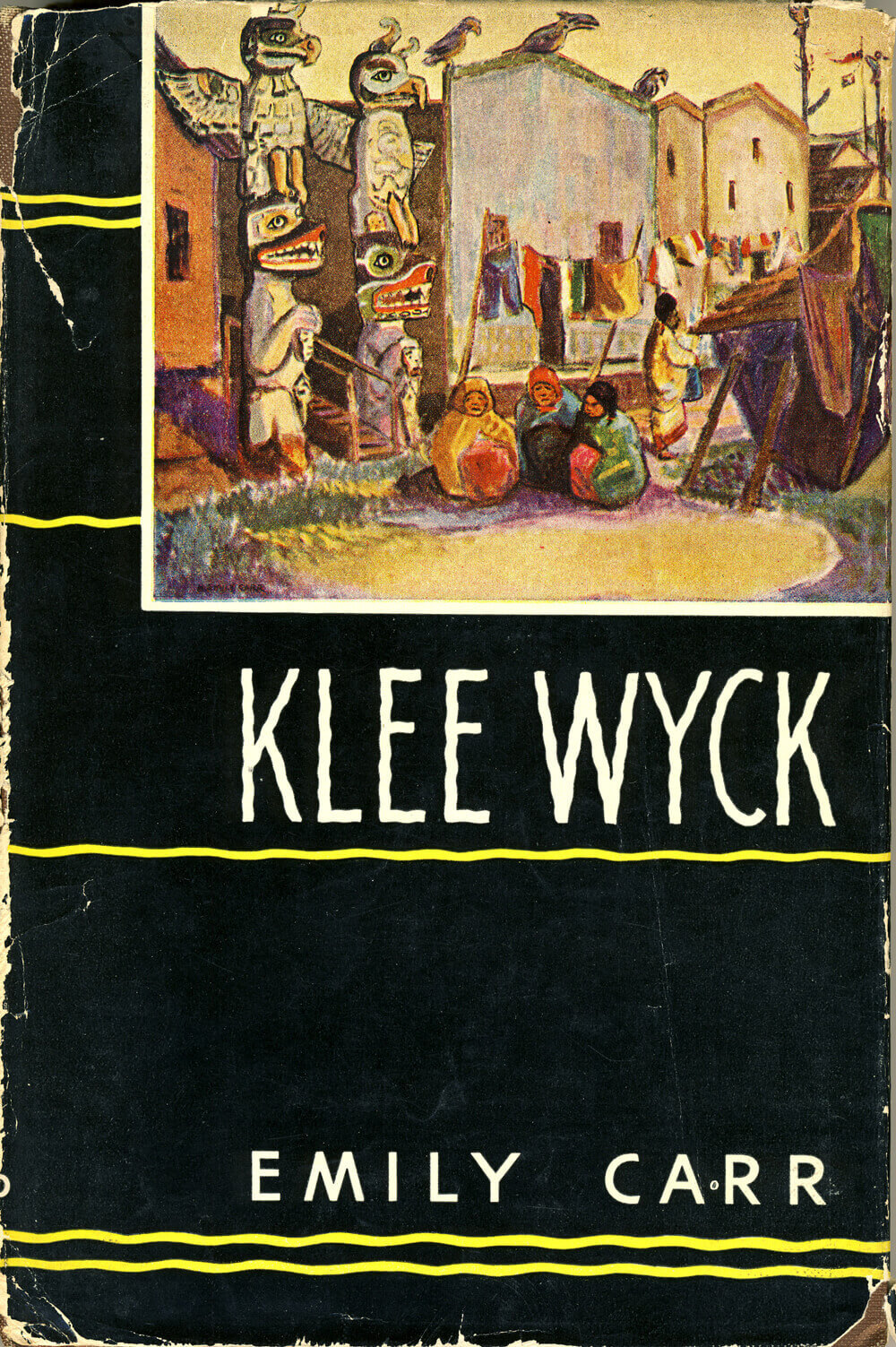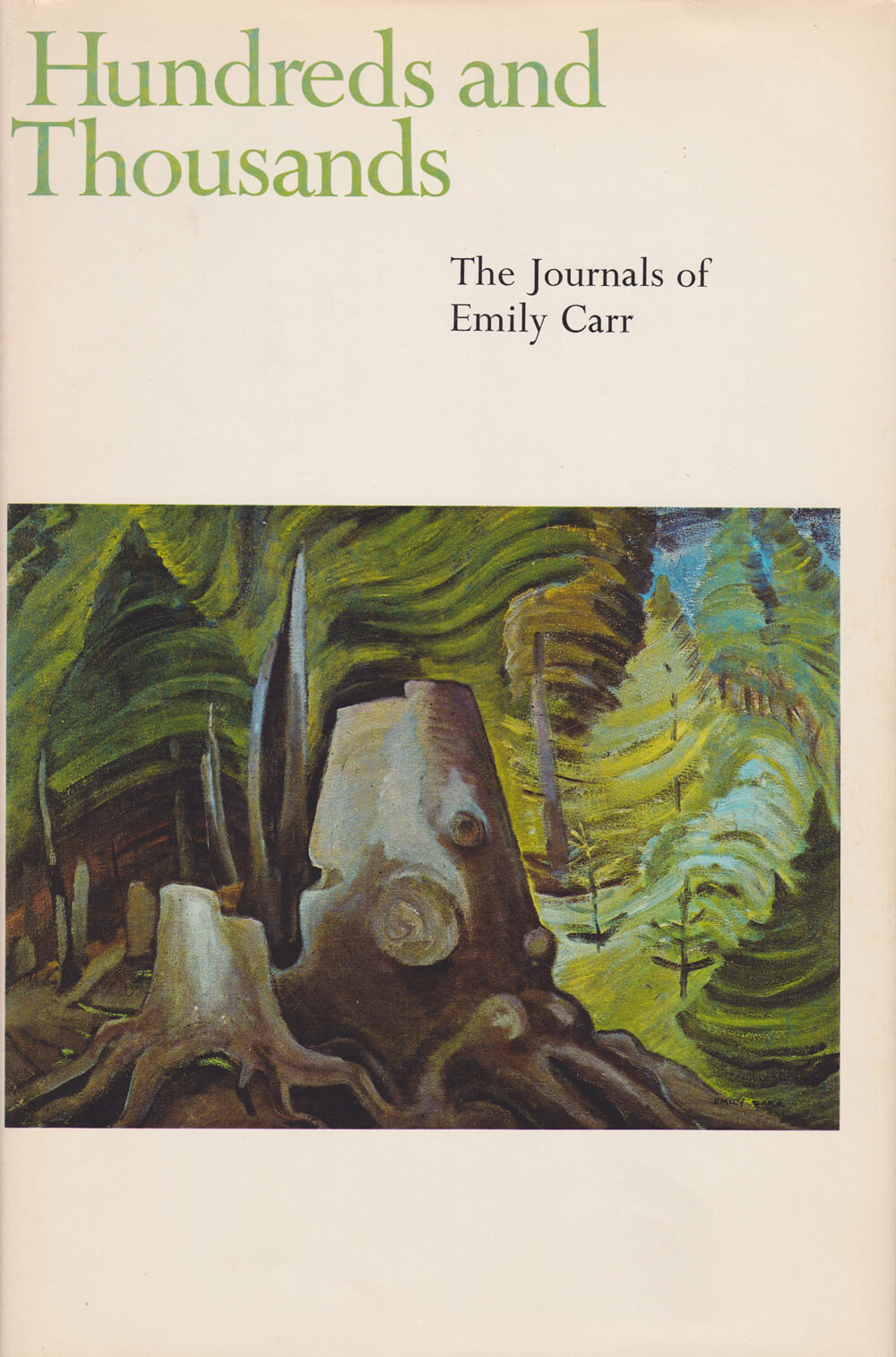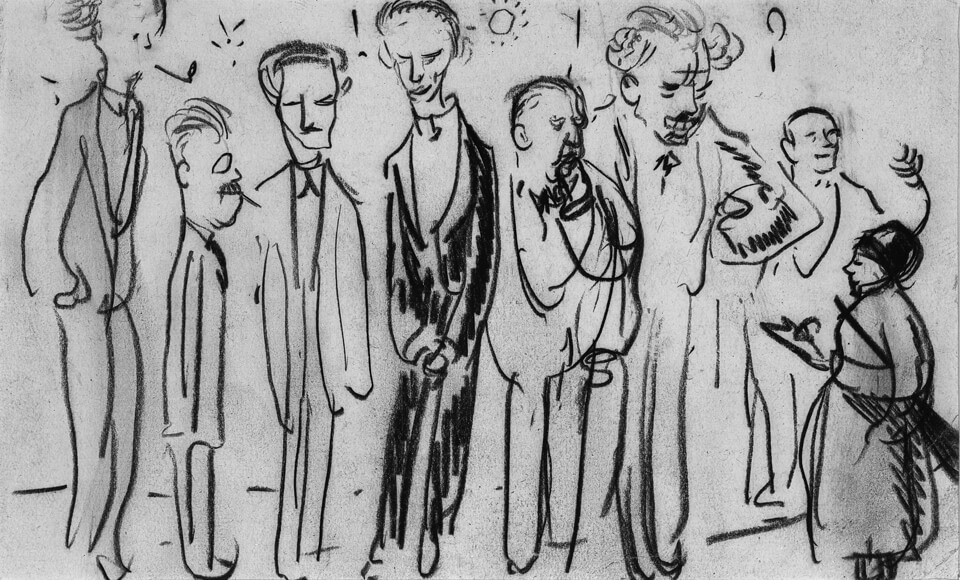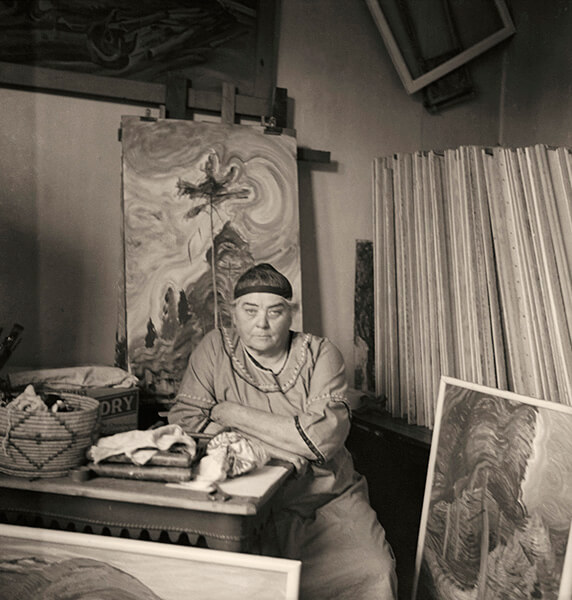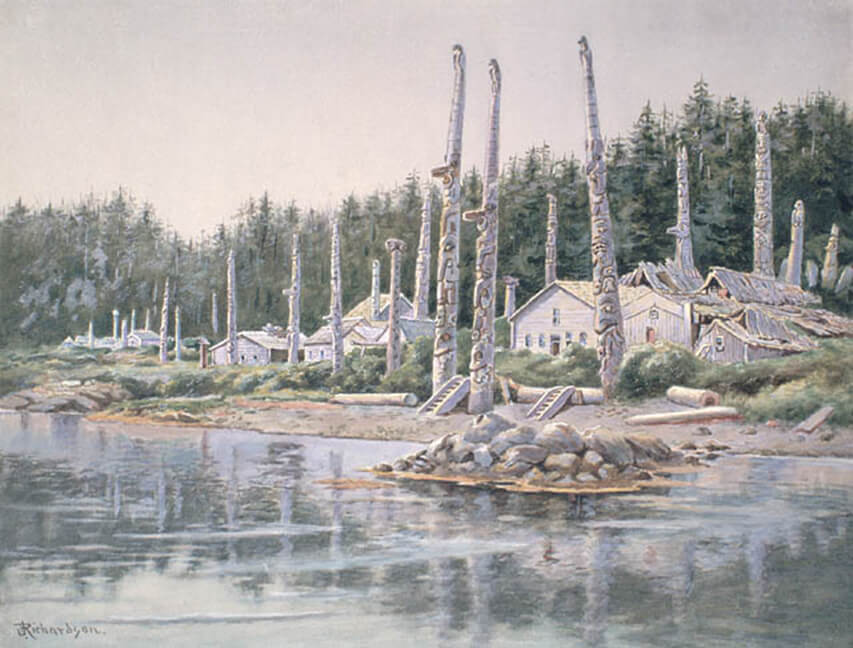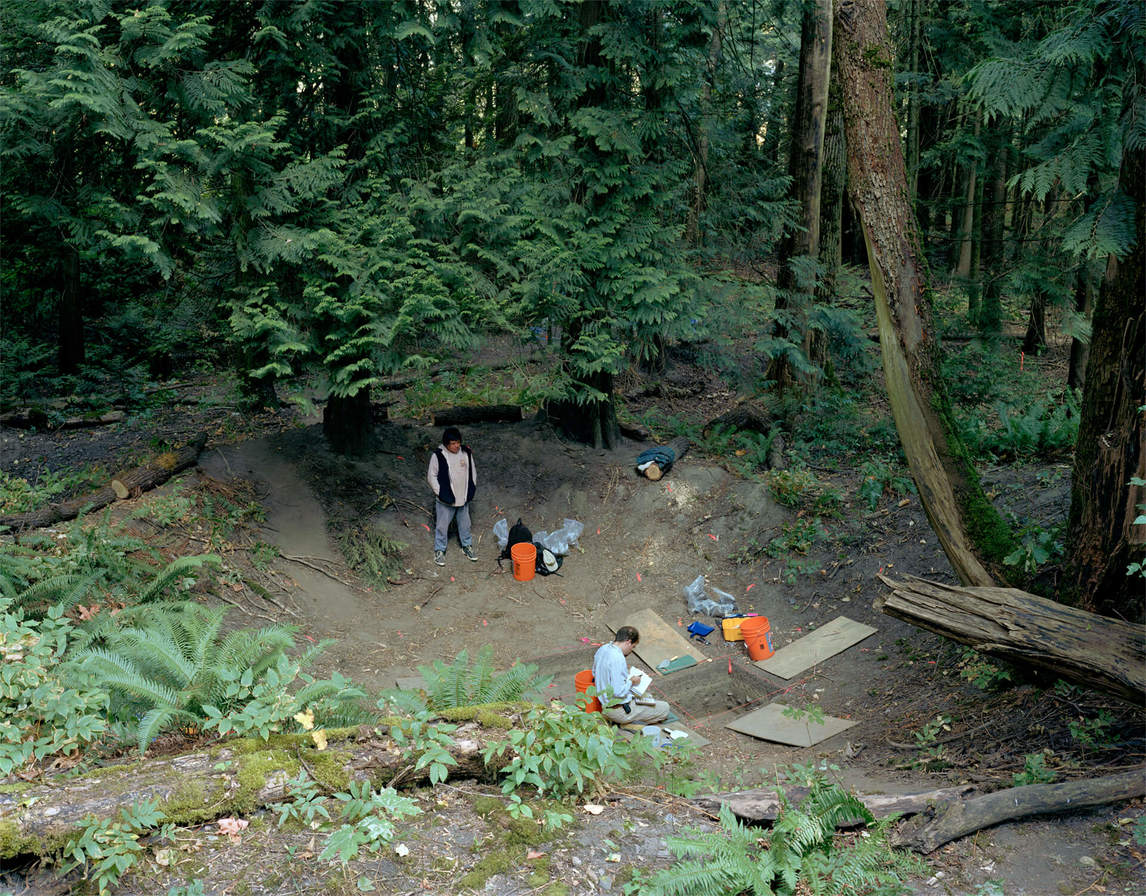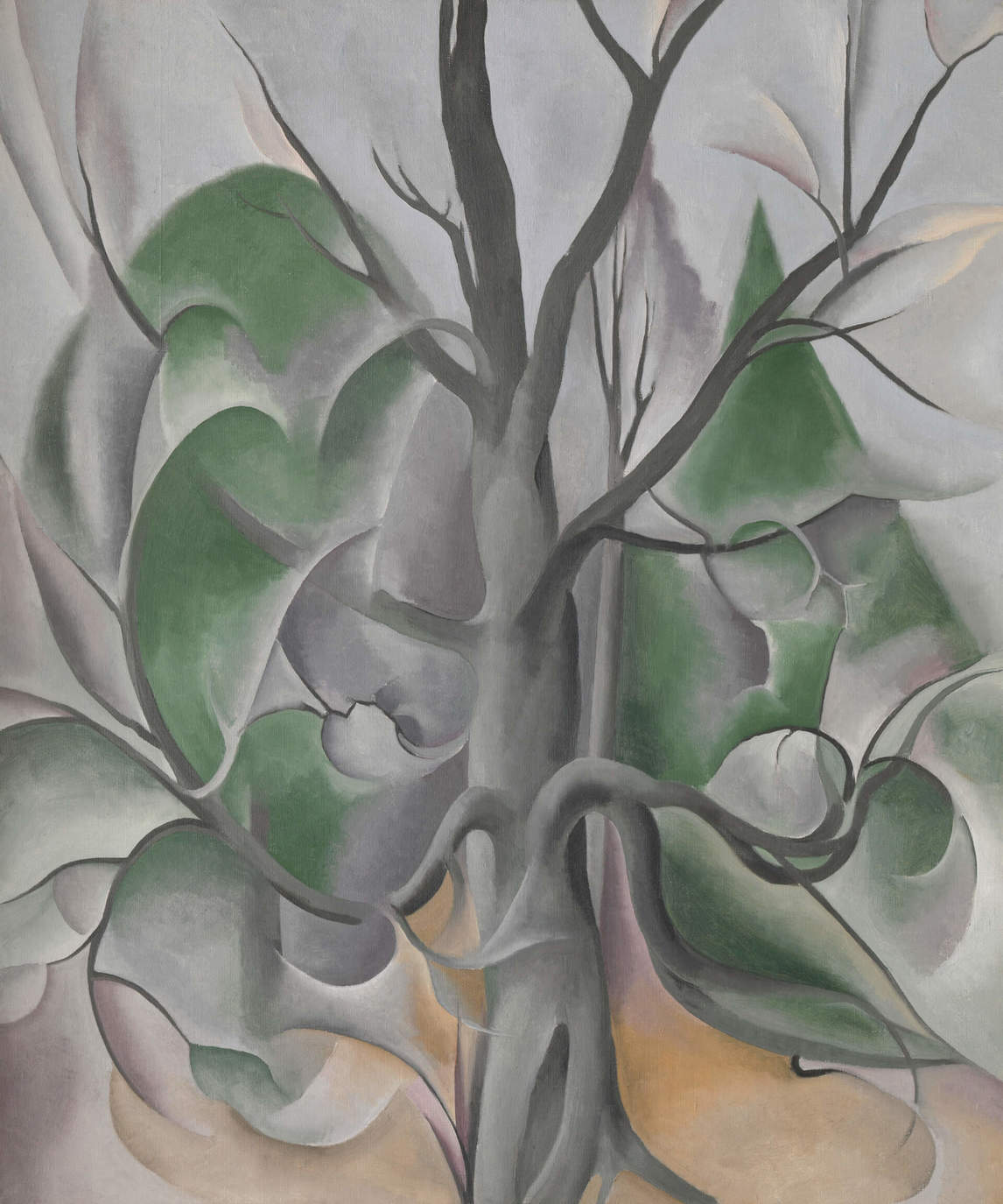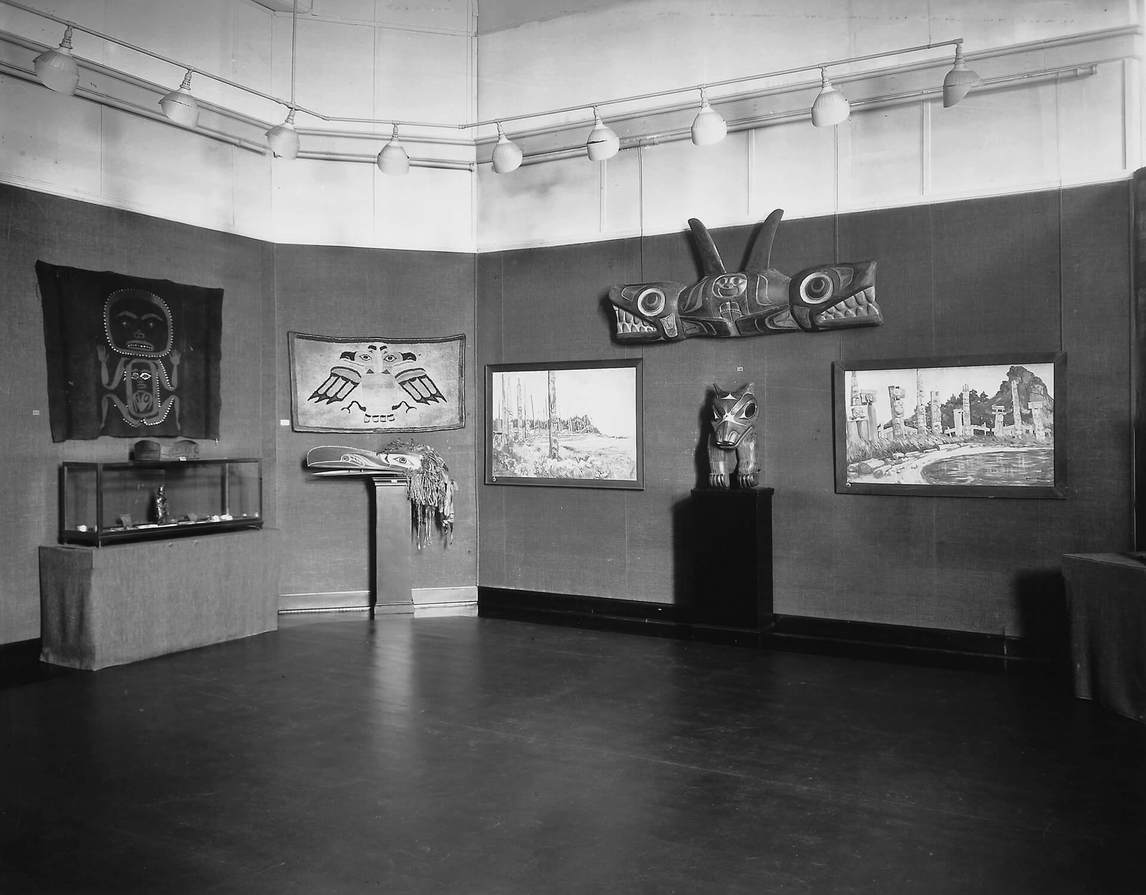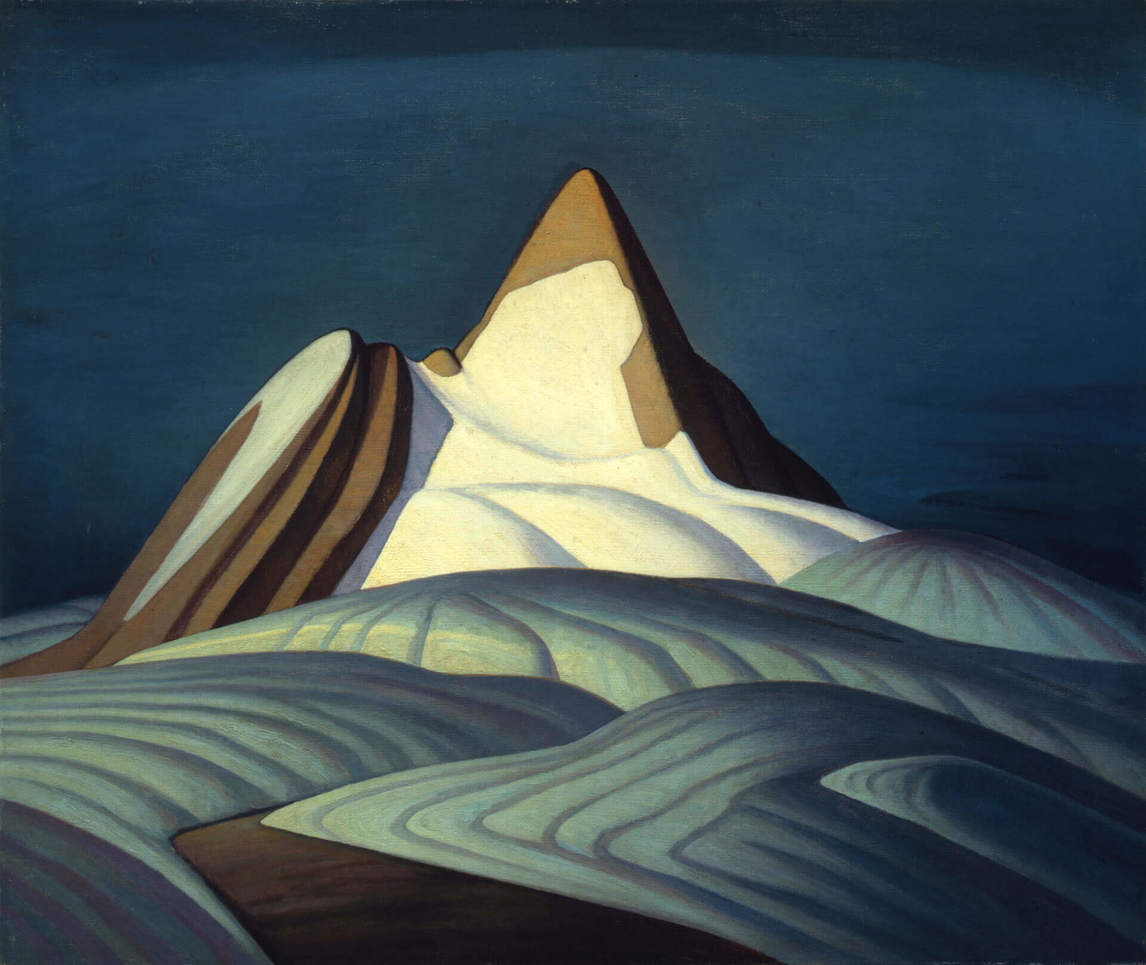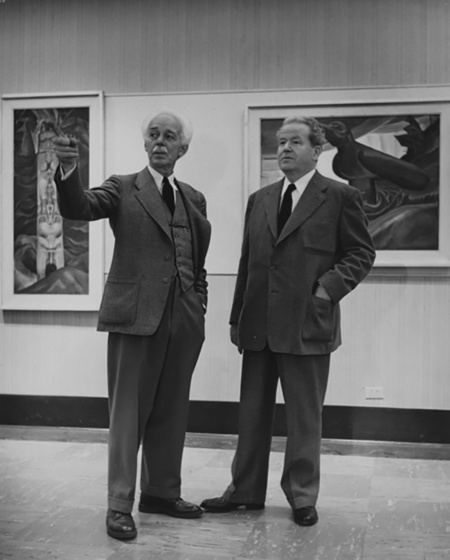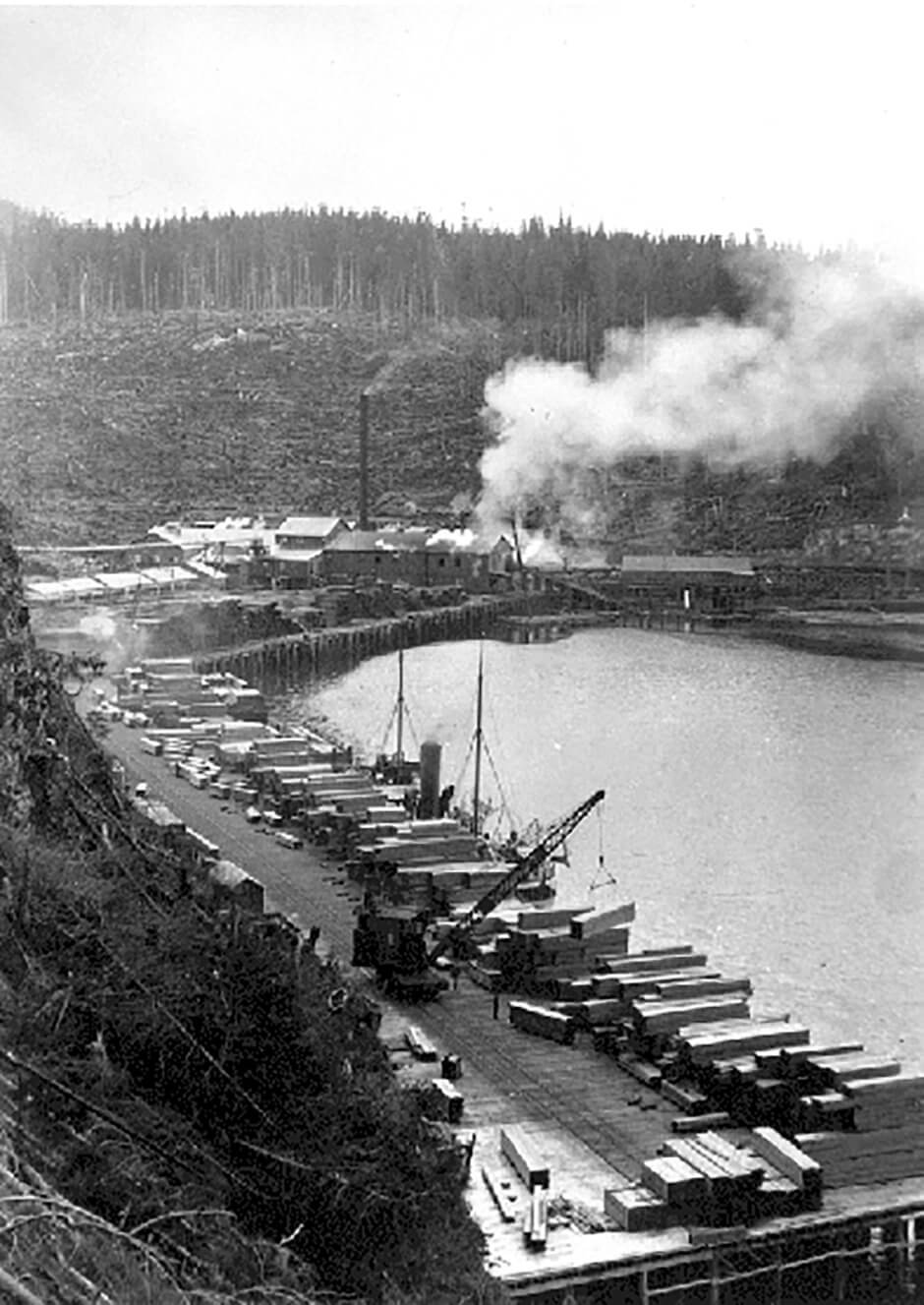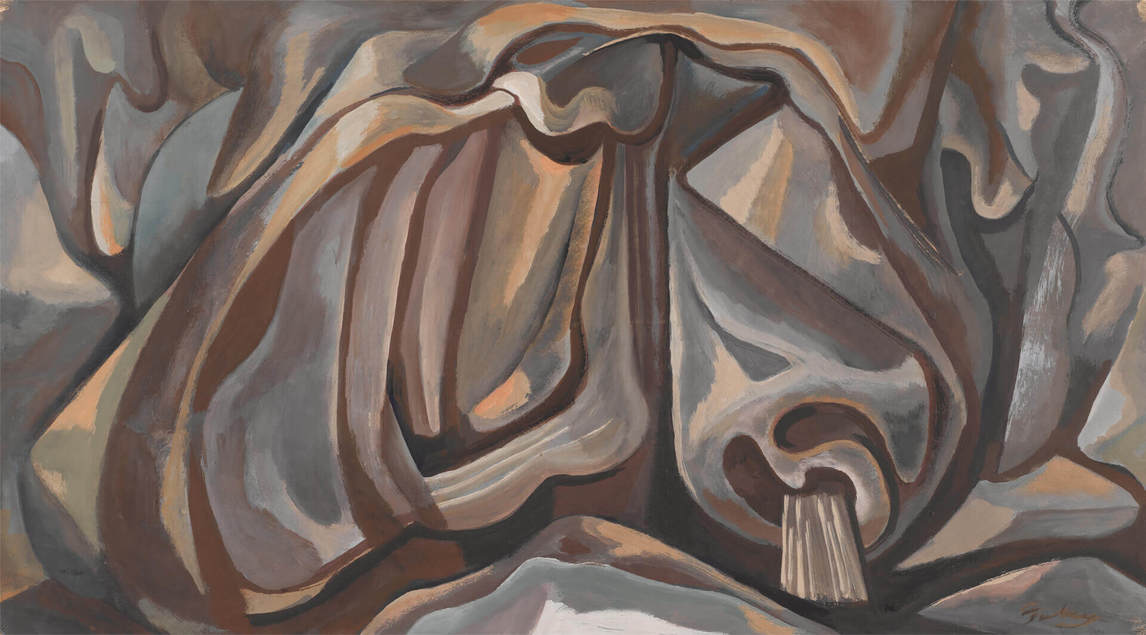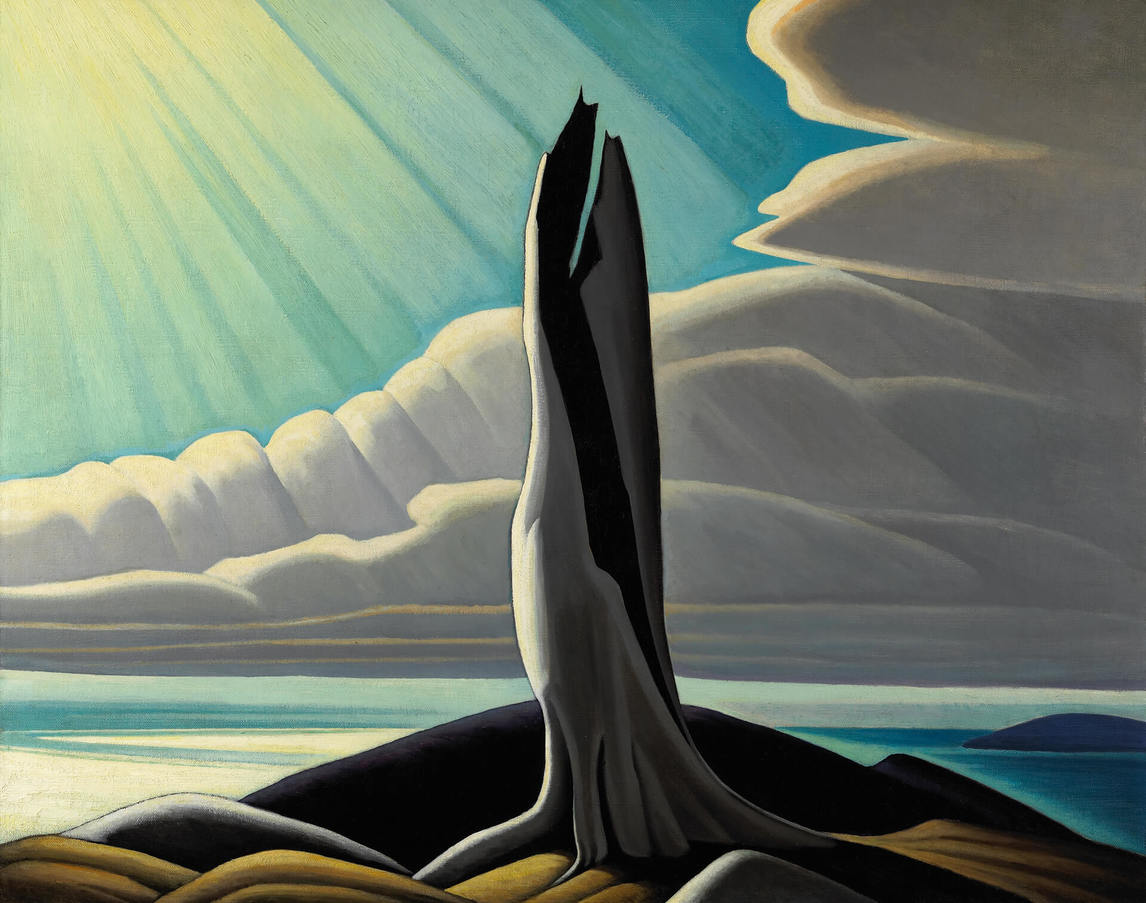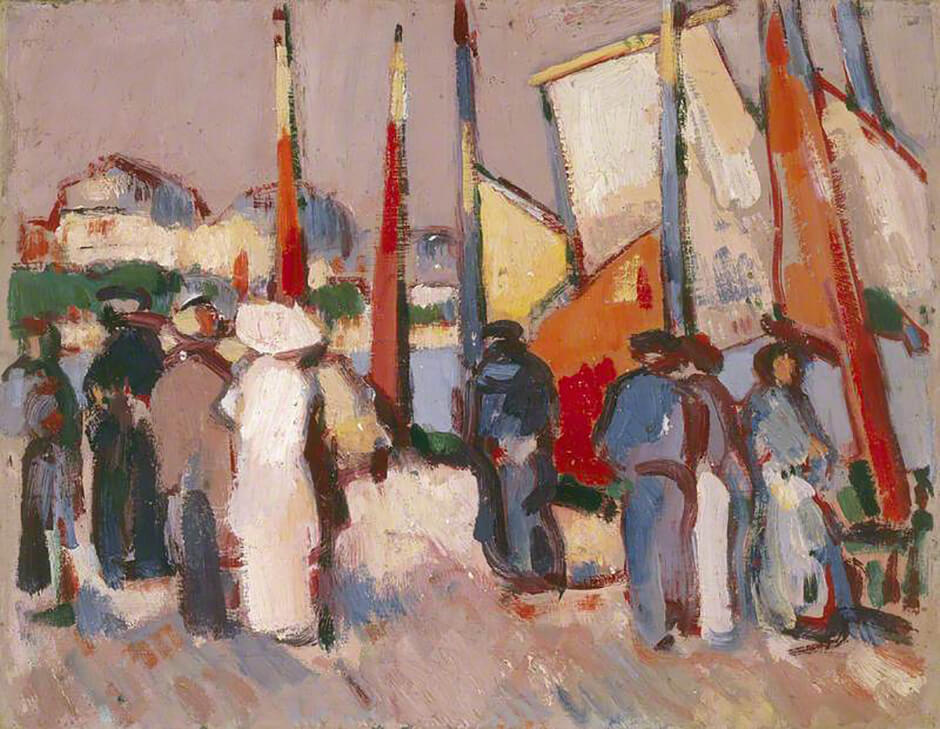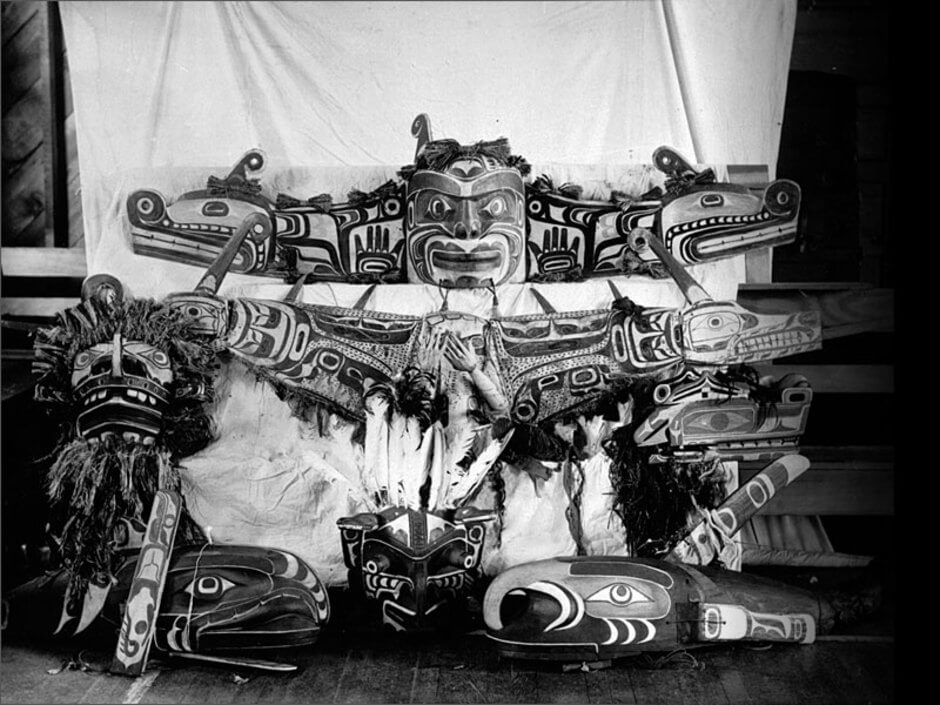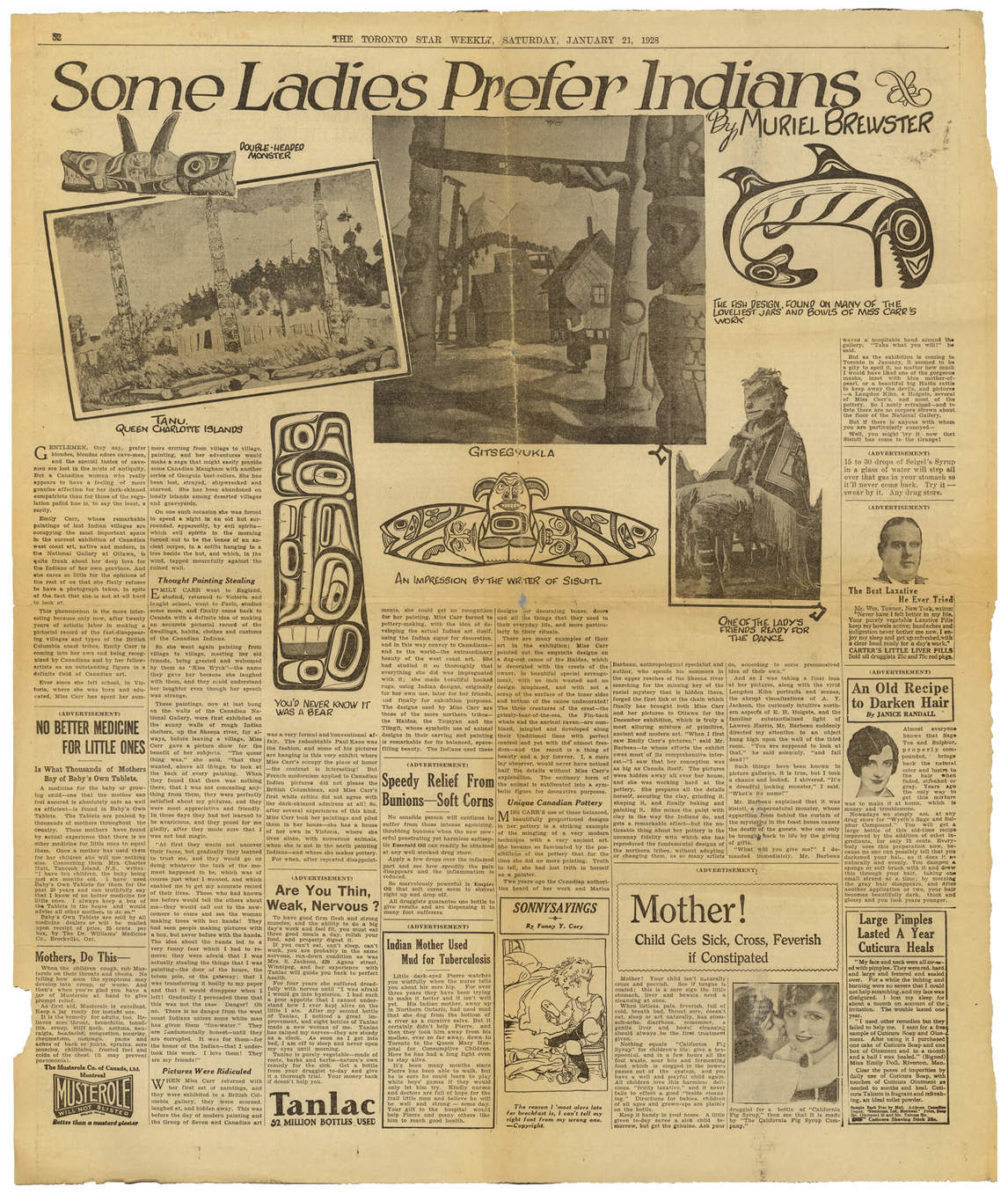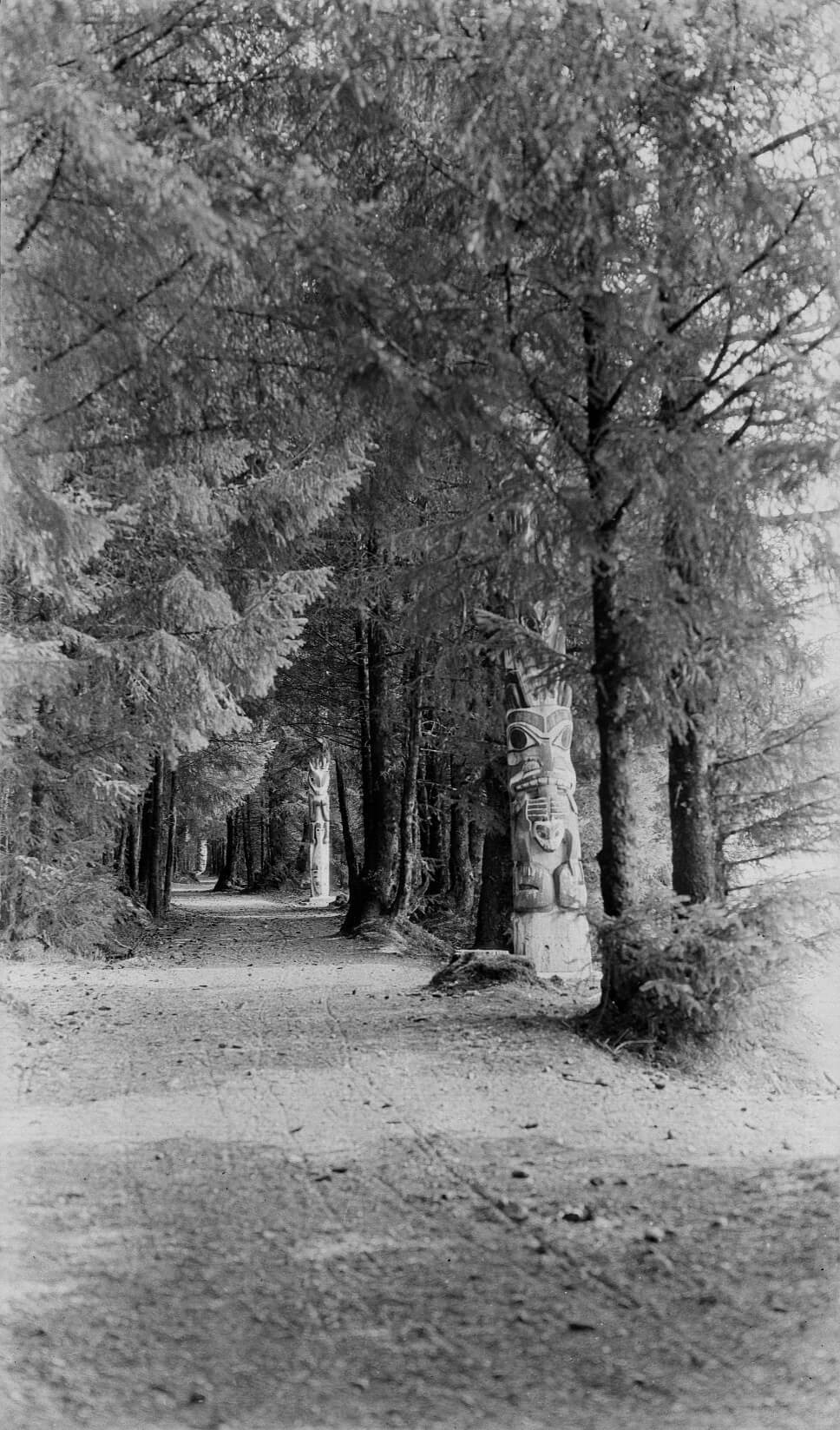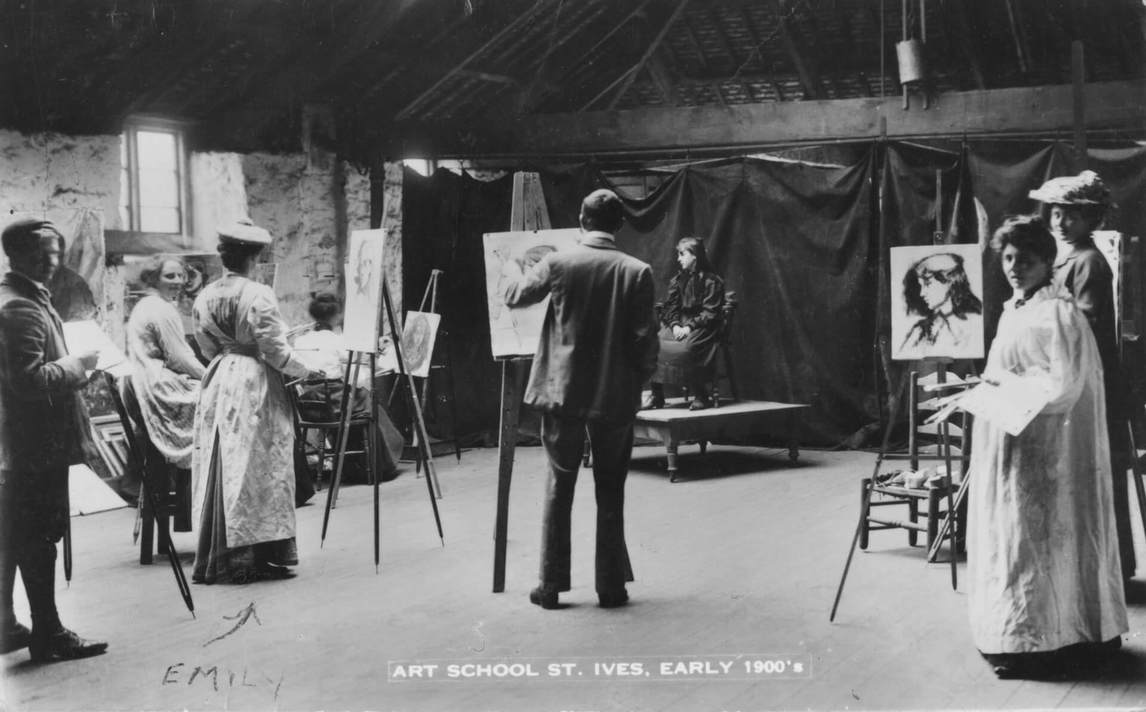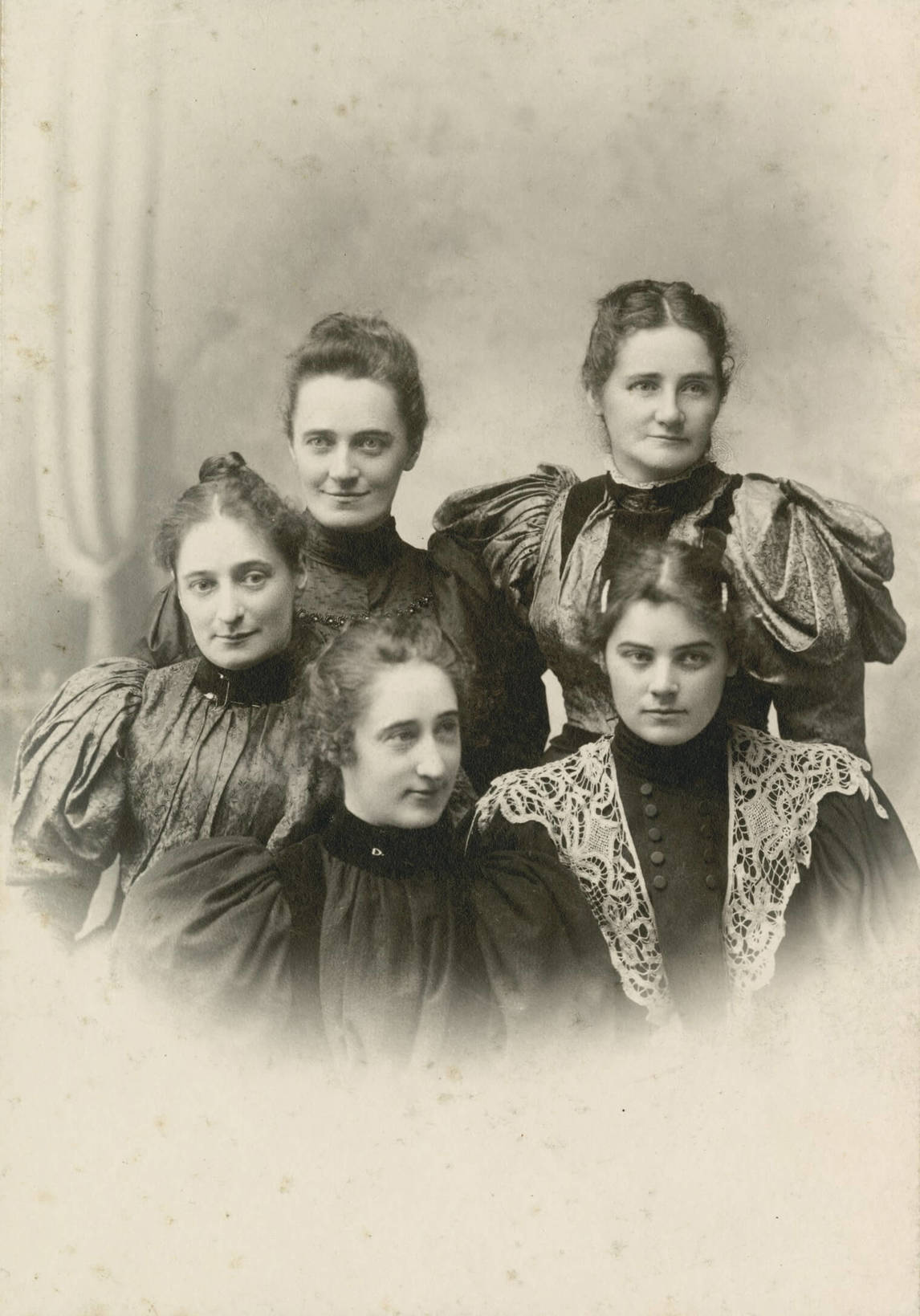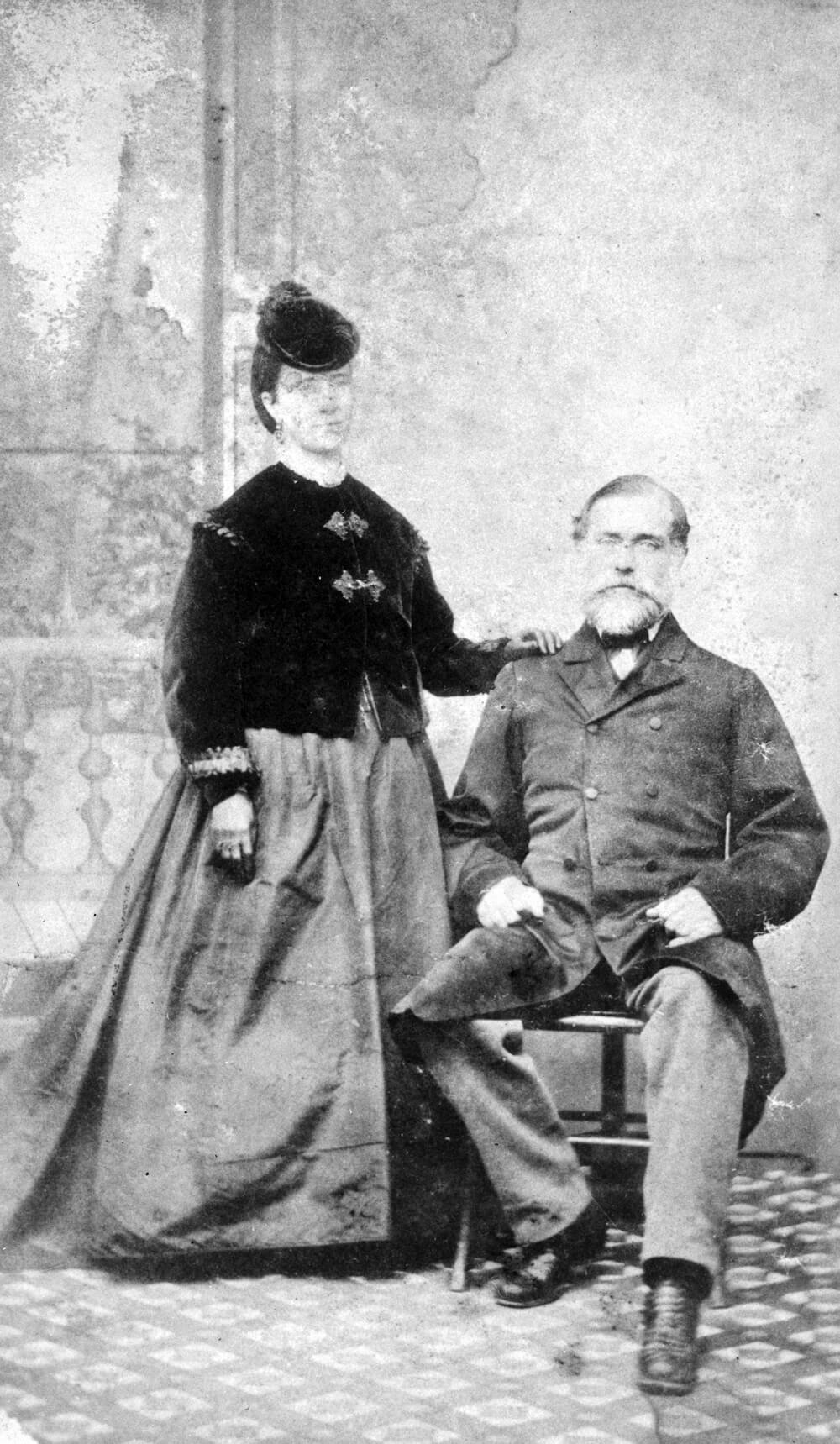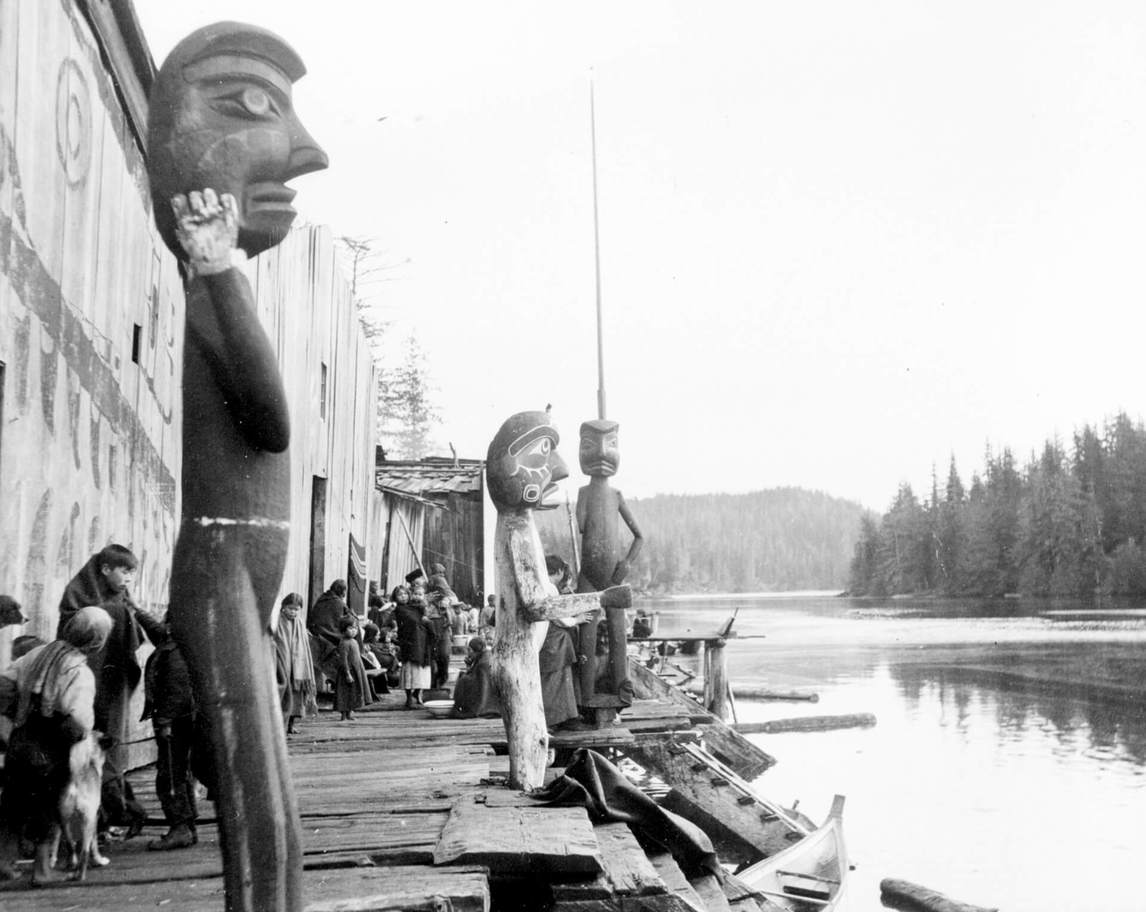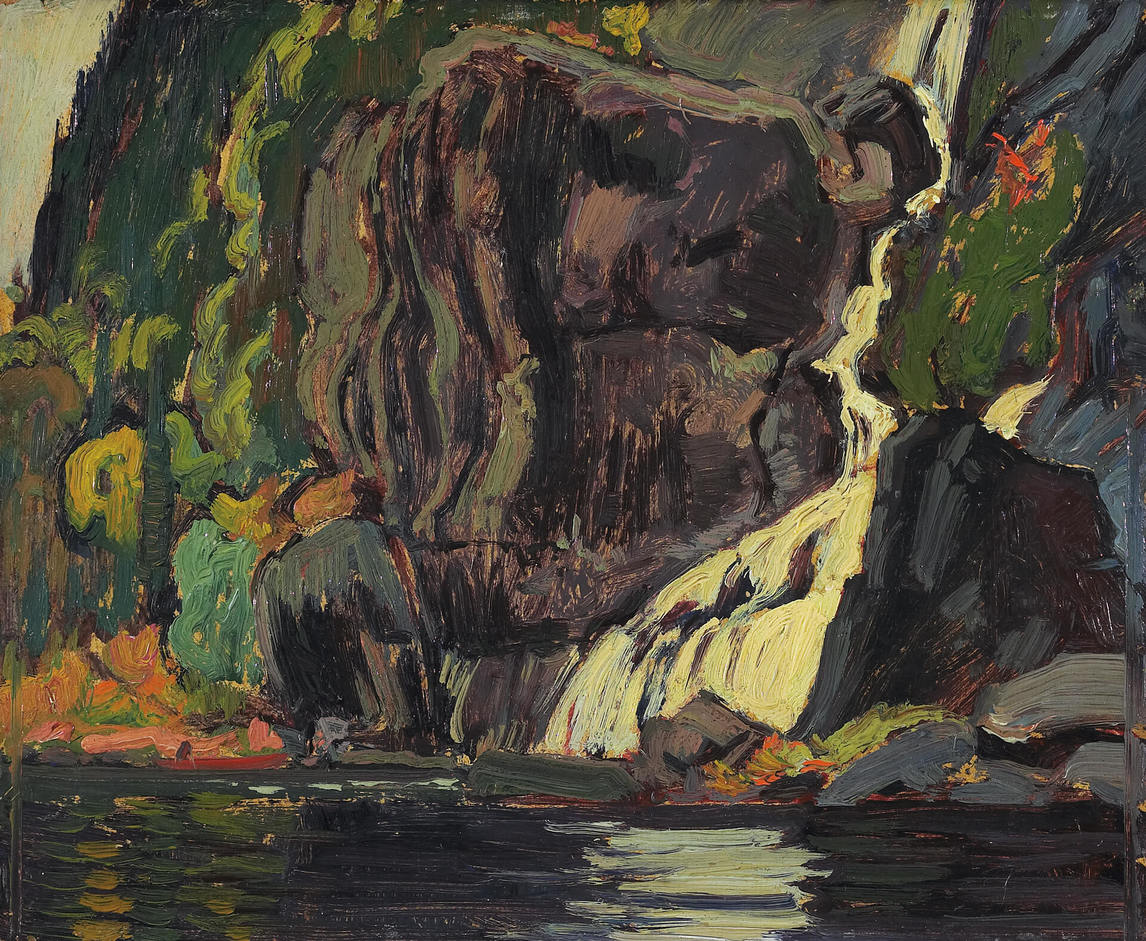 ---
L'Équipe
Éditrice
Sara Angel
Directrice de la rédaction
Meg Taylor
Directrice Web
Avery Swartz
Directrice de la documentation iconographique
Angelica Demetriou
Réviseure linguistique principale
Ruth Gaskill
Réviseure
Rosemary Shipton
Documentaliste iconographique
John Geoghegan
Traductrice
Rachel Martínez
Réviseur de la version française
Dominique Denis
Gestionnaire de la mise en page
Simone Wharton
Adjointe administrative
Mary-Rose Sutton
Stagiaire, site web français
Erica Yudelman
Conception de la maquette du site Web
Studio Blackwell
---
Copyright
© 2014 Institut de l'art canadien.
Tous droits réservés. ISBN 978-1-4871-0045-2

Institut de l'art canadien
Collège Massey, Université de Toronto
4, place Devonshire
Toronto (ON) M5S 2E1

Catalogage avant publication de Bibliothèque et Archives Canada

Baldissera, Lisa, 1966-
[Emily Carr. Français]
Emily Carr : sa vie et son œuvre / Lisa Baldissera ; traductrice, Rachel Martínez.

Traduction de : Emily Carr.
Comprend des références bibliographiques.
Sommaire: Biographie — Œuvres phares — Importance et questions essentielles — Style et technique — Sources et ressources — Où voir.
Monographie électronique.
ISBN 978-1-4871-0047-6 (pdf).—ISBN 978-1-4871-0049-0 (epub)

1. Carr, Emily, 1871-1945.  2. Carr, Emily, 1871-1945—Critique  et interprétation.
3. Peintres—Canada—Biographies. I. Institut de l'art canadien, organisme de
publication  II. Titre. III. Titre: Emily Carr.  Français.

ND249.C3B3514 2015                           759.11                           C2014-907289-9