Oscar Cahén (1916–1956) arrived in Canada as a Jewish refugee of the Second World War and went on to become a respected artist and illustrator before his untimely death. An influential figure in the Toronto art scene, his memory is inevitably linked to his participation in Painters Eleven, an artists' group whose promotion of abstract painting and artistic freedom was described by critic Paul Duval in 1957 as having "performed a service for Canadian art." What Cahén brought to the group, member Jack Bush (1909–1977) stated, was "a wonderful sense of European colour and daring, but with it was also the wonderful tolerance and understanding."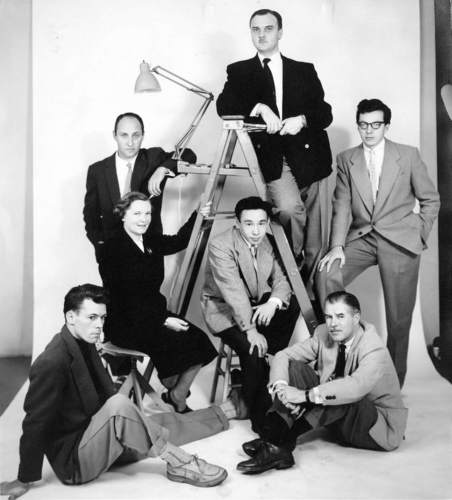 Born in Copenhagen to cosmopolitan parents, Cahén spent his youth and childhood in Berlin, Paris, Rome, Dresden, and Prague before escaping to England in 1939. Because of this background, Cahén held a powerful place in Painters Eleven, for he helped give the group a semblance of international flair that set them apart. When countering accusations that Painters Eleven was derivative of the New York School, for instance, member Ray Mead (1921–1998) could conveniently point out that Cahén's paintings looked "German." Cahén also acted as a trans-Atlantic intermediary, helping member Jock Macdonald (1897–1960) scout opportunities for a Painters Eleven show in Europe. Cahén's foreign identity gave the Painters Eleven group an air of authenticity, authority, and legitimacy that commanded respect in the face of the snide remarks their abstracts received in much of the press.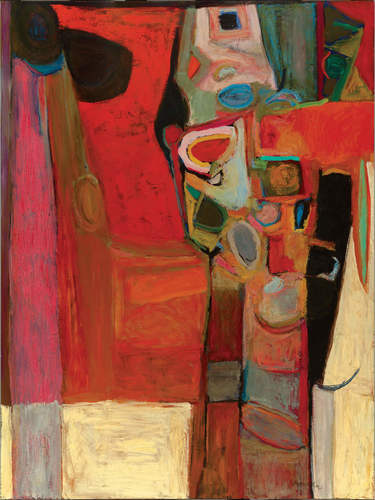 Many historians and critics have found that Cahén commanded considerable influence in Painters Eleven and among other Toronto artists. Some have compared his role to that of the eminent Jock Macdonald; fellow member Tom Hodgson (1924–2006) even felt that "Cahén was by far the giant of the group," although it had no leader per se. The competitive instinct in both Harold Town (1924–1990) and Cahén stimulated each, and Cahén's passing interest in printmaking also spurred Town into exploring that medium. In one of the more critically rigorous pieces written in the period, Clare Bice asserts that "the spirit of OC still dominates and motivates the group," and accuses other members of producing "derivative exercises . . . reflecting the dominant inspiration of Cahén"—two years after he had died.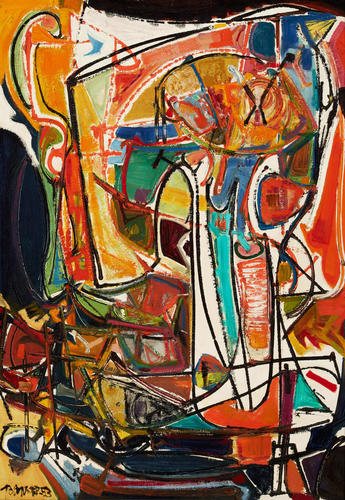 Among this ground-breaking group of Toronto abstractionists, Cahén is especially recognized for his colour. First noted in 1952 to be "subtle," his palette then underwent a shift, and the words used to describe it—astonishing, unexpected, striking, intense, joyous, peculiar, eccentric, and uncommon—demonstrate that for Torontonians of the early 1950s this new colouration was unusual. Small Combo, 1954, makes colour itself the subject matter: the scalding hot magenta-and-orange mixtures seem to jump off a background of midnight blues and blacks. As one looks, the force of the colour makes the foreground and background exchange places back and forth, keeping the picture plane animated.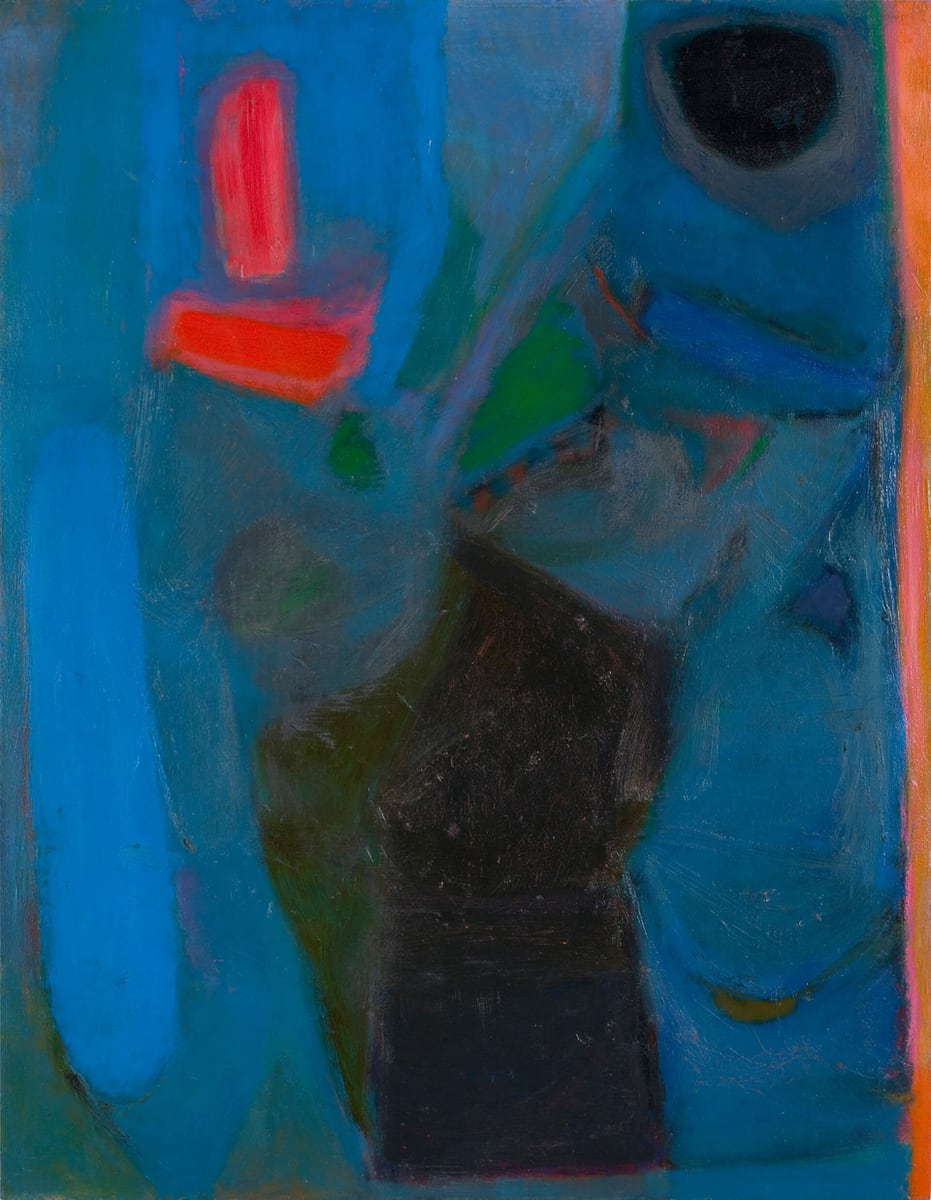 Upon hearing of Oscar Cahén's death, the artist Toni Onley (1928–2004) wrote, "Some did not always agree on his departure in painting, but he taught us to re-examine ourselves—and, thinking, find a mind's-eye—and through this his boundless imagination and resourcefulness has rubbed off on us young painters."
This Essay is excerpted from Oscar Cahén: Life & Work by Jaleen Grove.