The abstract artist Agnes Martin (1912–2004) was associated with two distinct artist scenes during her career—first the Taos Moderns, and later the artists of New York City. The former was a group of self-described modern painters, which included Louis Ribak (1902–1979), Beatrice Mandelman (1912–1998), Clay Spohn (1898–1977), and Edward Corbett (1919–1971), who came to the remote New Mexico town from New York City and California in the 1950s. Taos had been a destination for artists since the 1890s and was well-known through the paintings of Georgia O'Keeffe (1887–1986) and the photographs of Ansel Adams (1902–1984). While the Taos Moderns was not an official group, its members were inspired by Abstract Expressionism and were connected to the larger movement of postwar American abstraction: California painter Richard Diebenkorn (1922–1993) showed several times in Taos, and Mark Rothko (1903–1970), Ad Reinhardt (1913–1967), and Clyfford Still (1904–1980) all visited from New York. Reinhardt is the common figure between Martin's world in Taos in the 1950s and her life in New York in the 1960s. The two met in 1951, and they later shared a gallerist in Betty Parsons (1900–1982). During this period, Martin painted in an abstract, biomorphic style, as can be seen in the 1954 painting The Bluebird.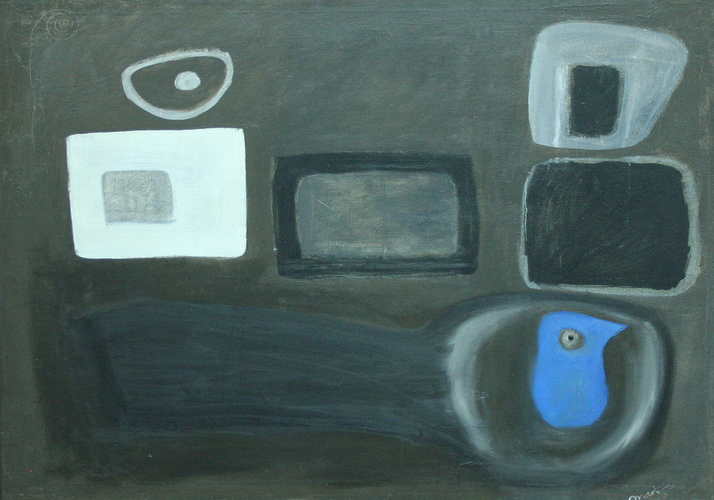 In 1957, Martin moved to New York and specifically to Coenties Slip, where a small enclave of artists had taken up residence in abandoned ship lofts on the eastern shore of Lower Manhattan. Like the Taos Moderns, the artists of the Slip, including Robert Indiana (1928–2018), Lenore Tawney (1907–2007), Ellsworth Kelly (1923–2015), James Rosenquist (1933–2017), and Jack Youngerman (b.1926), were not unified by a single style but by a shared sensibility and geographic proximity. Collectively, the artist scene represented a response to Abstract Expressionism; Martin can be understood as a transitional figure between the generation of Jackson Pollock (1912–1956) and Willem de Kooning (1904–1997) and the formalists—Minimalists, practitioners of Optical art (popularly known as Op art) and of Hard Edge—who followed.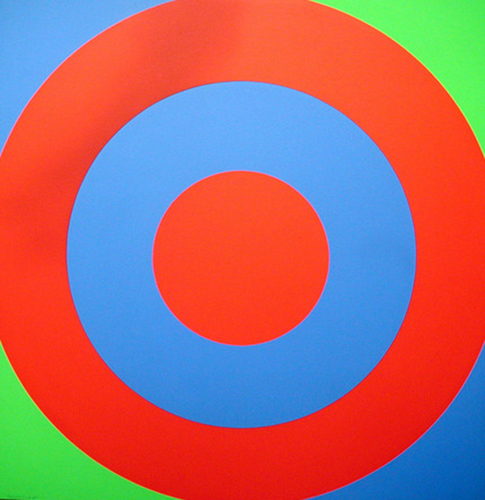 In New York, Martin developed her signature grid style. She was included in group exhibitions in the 1960s that placed her in the various painting camps. In 1965, the Museum of Modern Art categorized her with Op art, which was a movement of artists—including Canada's Claude Tousignant (b.1932)—who explored ideas of perception through abstraction. A 1966 exhibition at the Solomon R. Guggenheim Museum characterized Martin's The City, 1966, along with Kelly's Blue, Green, Yellow, Orange, Red, 1966, as examples of Hard Edge painting. Curator Lawrence Alloway argued the term opposed the geometric abstraction of Op art and was "a way of stressing the wholistic [sic] properties of both the big asymmetrical shapes" of Kelly and the "symmetrical layouts" of Martin.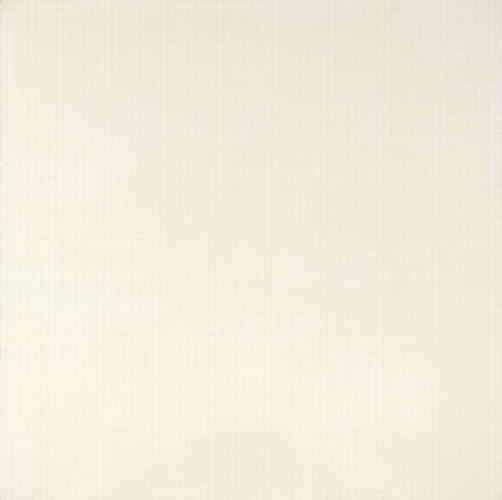 That same year, Martin's Leaves, 1966, was exhibited alongside Minimalist works by Robert Morris (b.1931), Carl Andre (b.1935), and Sol LeWitt (1928–2007) at the Dwan Gallery in Los Angeles. The exhibition included monotone and grid-based paintings and sculptures that were stylistically similar to Martin's work, but the artists could not agree on a statement or even a title that encapsulated their movement. Martin later stated, "They were all minimalists, and they asked me to show with them. But that was before the word was invented. . . and then when they started calling them minimalists they called me a minimalist, too."

Martin considered herself to be a member of the Abstract Expressionist movement, which included many immigrants to the United States, such as de Kooning, Rothko, and Hans Hofmann (1880–1966). Her paintings lacked the expressive gestures and drips of Pollock's monumental canvases, for example, or the vivid merger of abstraction and representation of de Kooning's Woman series. Yet Martin saw her paintings as part of the same emotional trajectory: she told the New Yorker that the Abstract Expressionists "dealt directly with those subtle emotions of happiness that I'm talking about."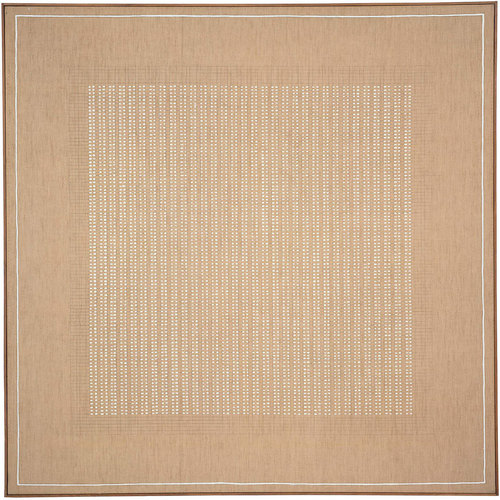 This Essay is excerpted from Agnes Martin: Life & Work by Christopher Régimbal.