While best known as a sculptor, Canadian artist Sorel Etrog (1933–2014) expressed his hunger for innovation through other creative work as well. From the late 1960s onward he forged friendships with prominent intellectual and artistic figures such as the playwrights Samuel Beckett (1906–1989) and Eugène Ionesco (1909–1994), media theorist Marshall McLuhan (1911–1980), and the American composer John Cage (1912–1992), with whom he collaborated on many projects. Etrog co-produced artist books, stage and set designs, and multimedia performances, diverse artistic experiments that exemplify the artist's inventiveness, curiosity, and creative versatility.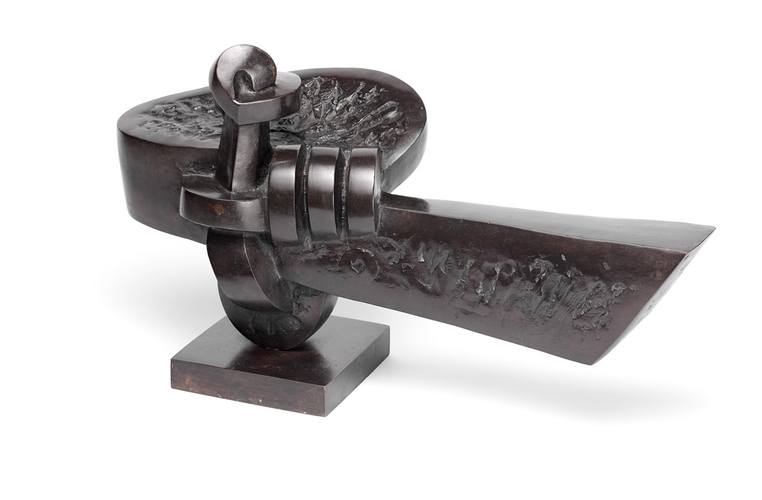 Etrog's earliest collaboration was with the French poet Claude Aveline (1901–1992). The artist first created sculptures inspired by Aveline's poem "Portrait de l'Oiseau-Qui-N'Existe-Pas" (Portrait of the bird that does not exist) for the Canadian pavilion at the 1966 Venice Biennale, after which he approached Aveline with an offer to illustrate the same poem in a book. This idea materialized in a 1967 artist book titled L'oiseau qui n'existe pas, which reveals the ability of Etrog—himself a writer and poet—to translate words into a distinct visual world, giving the text a new meaning. Combining literature and visual art became a regular practice for Etrog, who designed and illustrated six artist books in collaboration with important writers, including the 1969 Chocs with Ionesco, developed from a poem by the playwright.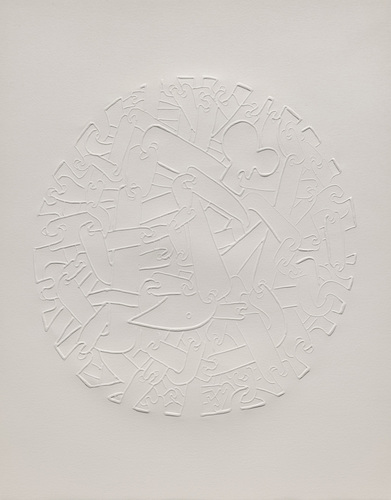 The most meaningful of his friendships-turned-collaborations was the one Etrog forged with Samuel Beckett, the author of the play Waiting for Godot, among many other works. When the two met in the U.K. in 1969, at a function for a project whose funds were donated by Etrog's Canadian patron, Samuel J. Zacks (1904–1970), Etrog was in his mid-thirties and Beckett in his early sixties; they quickly connected and stayed friends until Beckett's death in 1989. Etrog later recalled that during that first meeting he immediately began to sketch the writer's portrait: "Surprisingly I found myself making drawings of Beckett's head which has still haunted me ever since meeting him. I am not too much of a portraitist, and I would rather say that I tried to capture the inner tension of our meeting. (His? Mine? Or both? I don't know)."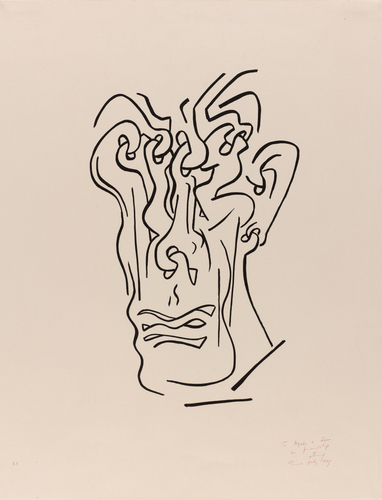 Etrog soon began working on illustrations for Beckett's short prose text "Imagination Dead Imagine" (1965). The project was not published until 1982, when the Scottish-Canadian writer and publisher John Calder (1927–2018) released a book in a limited edition. The art critic John Bentley Mays (1941–2016) praised Etrog for his ability to "read a modernist text of such intricacy and density as Beckett's, understand it and—instead of merely illustrating it—re-situate the words in an imaginative visual space which creates, in effect, a new book, with new and emerging meaning."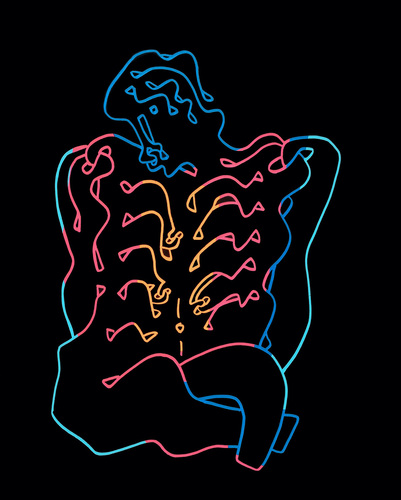 Etrog's groundbreaking work The Bodifestation of the Kite, 1984, was made in celebration of Beckett's seventy-eighth birthday. In this performance piece, Etrog inscribed and illustrated his own poem "The Kite" "live" on the walls of Toronto's Grunwald Gallery, while Gloria Luoma of the National Ballet of Canada danced Etrog's choreography to electronic music that the artist had composed. Among the approximately 150 people who attended the single performance was the art historian Joyce Zemans, who wrote that it was a "moving artwork and a fitting tribute to Samuel Beckett."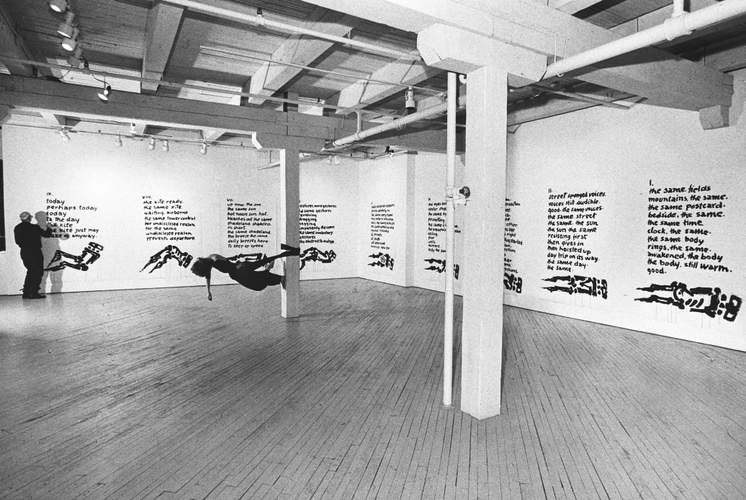 Although these collaborations are lesser known than Etrog's sculptures, their importance lies in how they reveal the extraordinary scope of the artist's talent, creativity, and originality. With them in mind, the large bronze sculptural work for which Etrog is internationally renowned can be understood in the larger context of his ongoing commitment to and hunger for experimentation and innovation.
This Essay is excerpted from Sorel Etrog: Life & Work by Alma Mikulinsky.