Helen McNicoll (1879–1915) was one of only a small number of Canadian artists to fully adopt Impressionism as a style; indeed she pushed its fundamental principles further than any other Canadian artist. Hague School and Barbizon landscape works dominated the Canadian art market at the end of the nineteenth century. Gradually, however, a small number of collectors in Montreal showed an interest in modern French painting and, almost three decades after its introduction in Paris in the 1860s, Impressionism finally gained currency in Canada. Montreal, where McNicoll grew up, was the primary centre of Impressionism in Canada. In 1892, W. Scott and Sons Gallery sponsored the first exhibition of eight French Impressionist works, and others followed, including a show of delicate, Japanese-inspired etchings of modern women and children by Mary Cassatt (1844–1926) at the Art Association of Montreal (AAM) in 1907.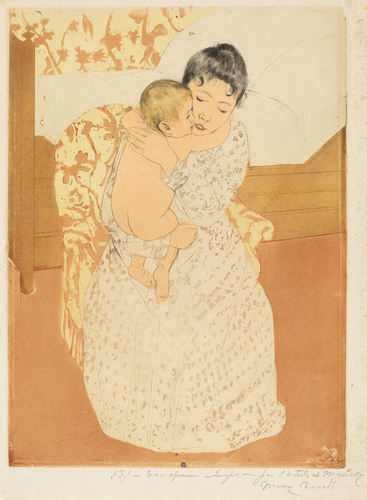 McNicoll belonged to a second generation of Canadian Impressionists that included Clarence Gagnon (1881–1942) and Marc-Aurèle de Foy Suzor-Coté (1869–1937), both fellow Montrealers, and W.H. Clapp (1879–1954), with whom she shared the inaugural Jessie Dow Prize at the 1908 AAM Spring Exhibition. Both her winning canvas, September Evening, 1908, and Clapp's, Morning in Spain, 1907, are clearly inspired by Impressionism. Reviews of the AAM Spring Exhibitions through the first decade of the twentieth century refer to these artists' loyalty to the "New Painting" and the "French Method."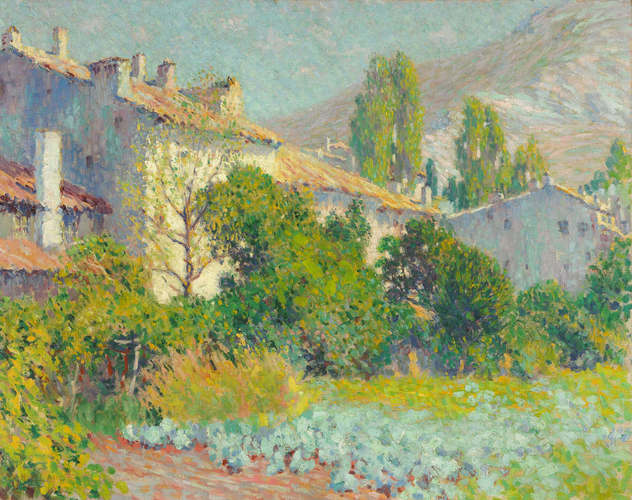 McNicoll's cosmopolitan life played an important role in the spread of Impressionism from Europe to Canada. In a characteristic review from 1909, a critic wrote that "Miss McNicoll has for some time past been studying on the continent, and she has certainly caught the spirit of the modern French Impressionist school."
McNicoll had moved to London in 1902, where she maintained a studio from 1908 until her death. She used the city as her home base while she travelled throughout England, France, and Italy, usually accompanied by her friend, companion, and fellow painter Dorothea Sharp (1874–1955) and often by a sister or cousin as well. She made trips to a number of rural artists' colonies in France and England, milieus where Impressionism continued to exert a strong influence long after the revolutionary charge of its Parisian debut had dimmed.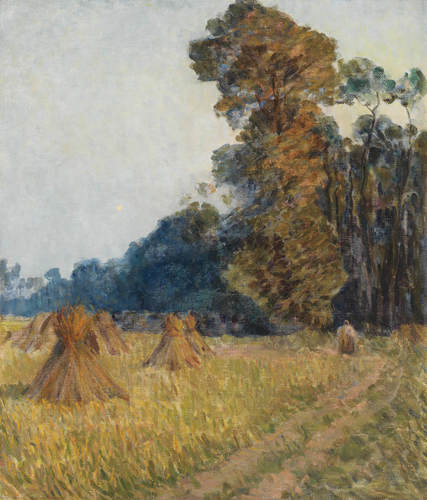 Though the reception of Impressionism in Canada was frequently ambivalent and sometimes overtly negative, McNicoll's work was almost unanimously well received. Some critics objected to her representation of water as rigid and unnatural—Fishing, c.1907, for example, drew this criticism—but reviewers were generally supportive of her efforts, saying that she avoided the "extreme effects and extravagant technique" of some of her peers. Her gender may partially explain this positive reaction: Norma Broude and Tamar Garb have noted that Impressionism was coded as a feminine style and that women Impressionists received positive notice for their soft, pretty treatments of everyday subjects, even as their male colleagues received criticism for those same qualities.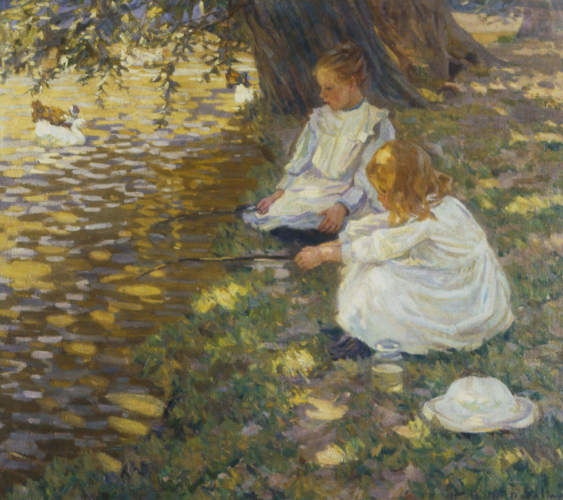 Impressionism had a short life in Canada. When McNicoll was receiving positive notice for her canvases, the movement was already nearly forty years old in France, and the established avant-garde movement was Cubism. By the time Impressionism was widely accepted by the public in Canada, artists such as Emily Carr (1871–1945), Emily Coonan (1885–1971), and the Group of Seven had moved on to Post-Impressionist styles. McNicoll's own brief career neatly mirrors the short burst of attention given to Impressionism in Canada in its day.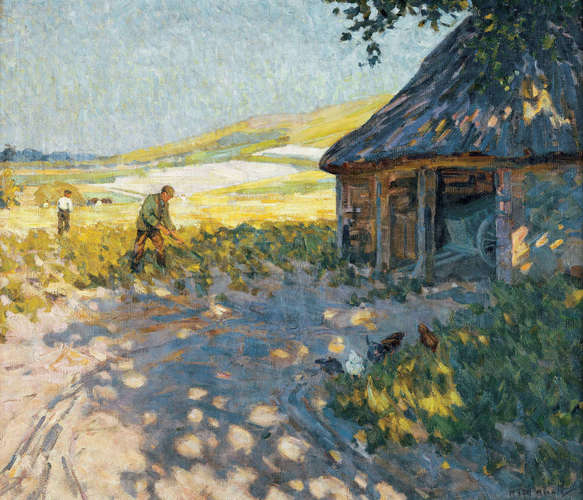 This Essay is excerpted from Helen McNicoll: Life & Work by Samantha Burton.